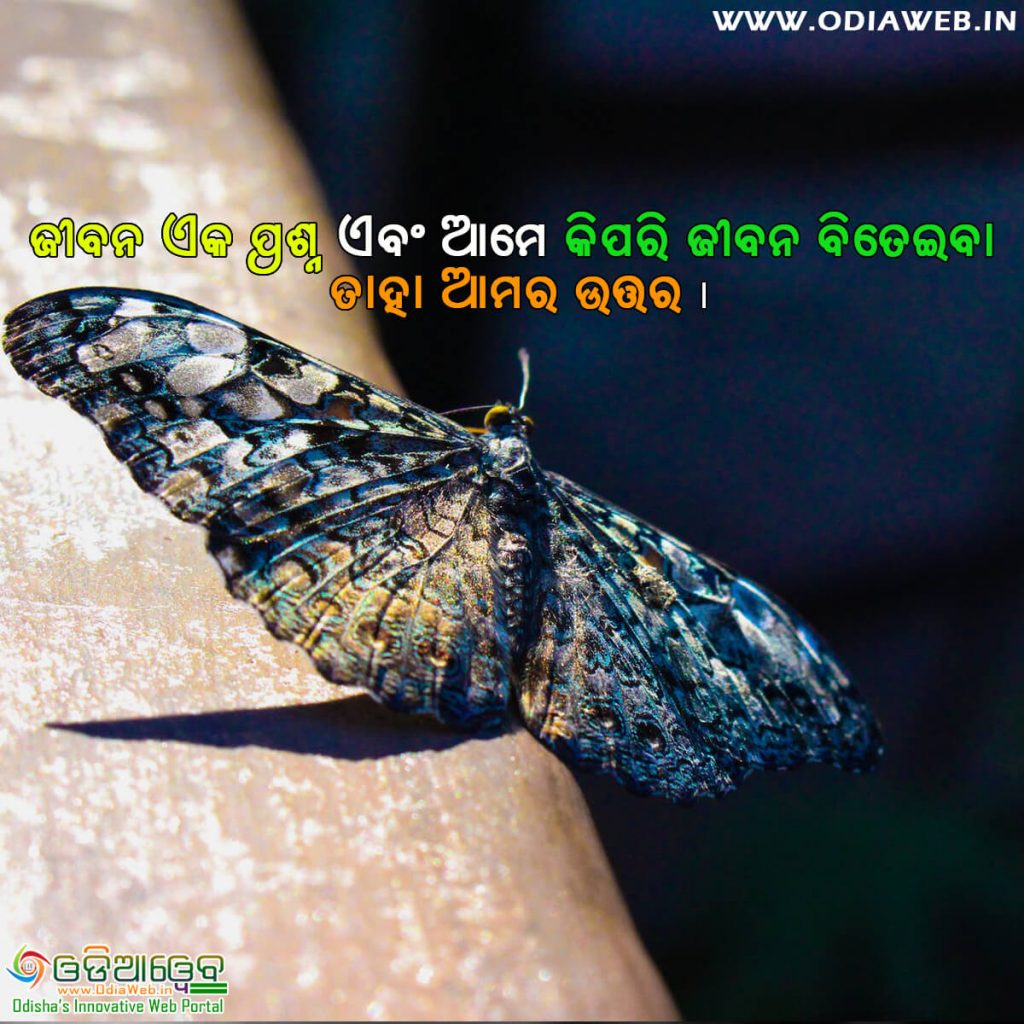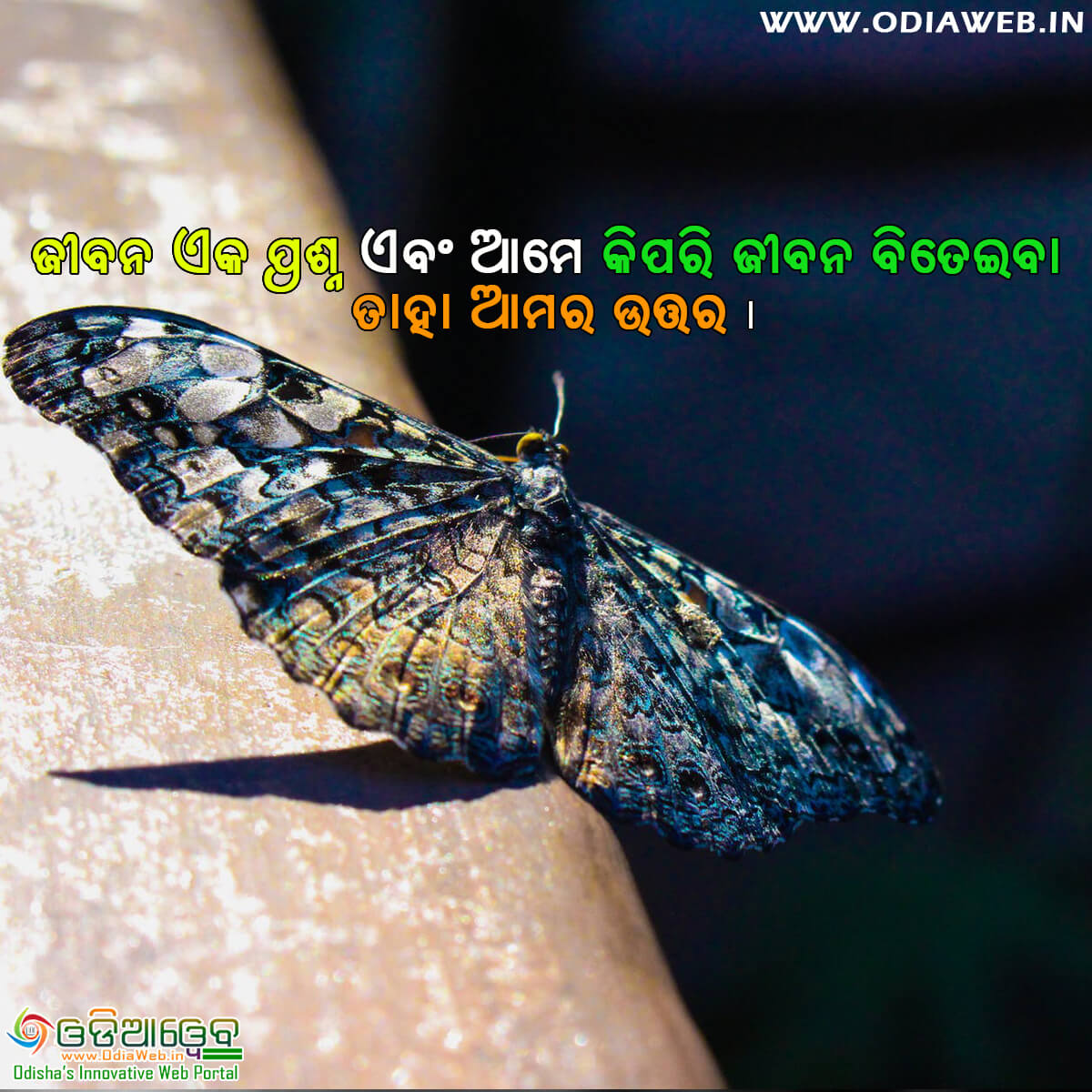 ଜୀବନ ଏକ ପ୍ରଶ୍ନ ଏବଂ ଆମେ କିପରି ଜୀବନ ବିତେଇବା ତାହା ଆମର ଉତ୍ତର |
Life is a question and our answer is how we live our lives.
Jibana Eka Prashna Ebam Ame Kipari Jibana Biteiba Taha Amara Uttar.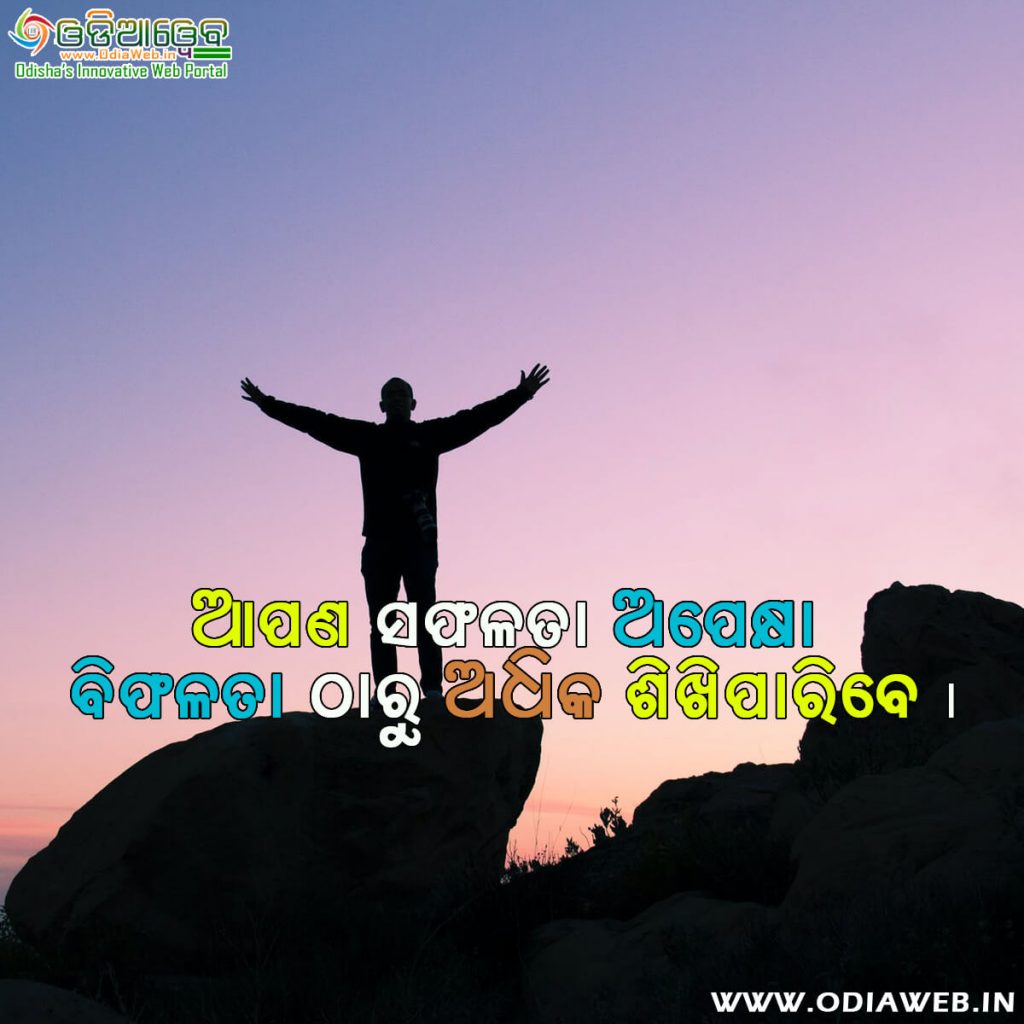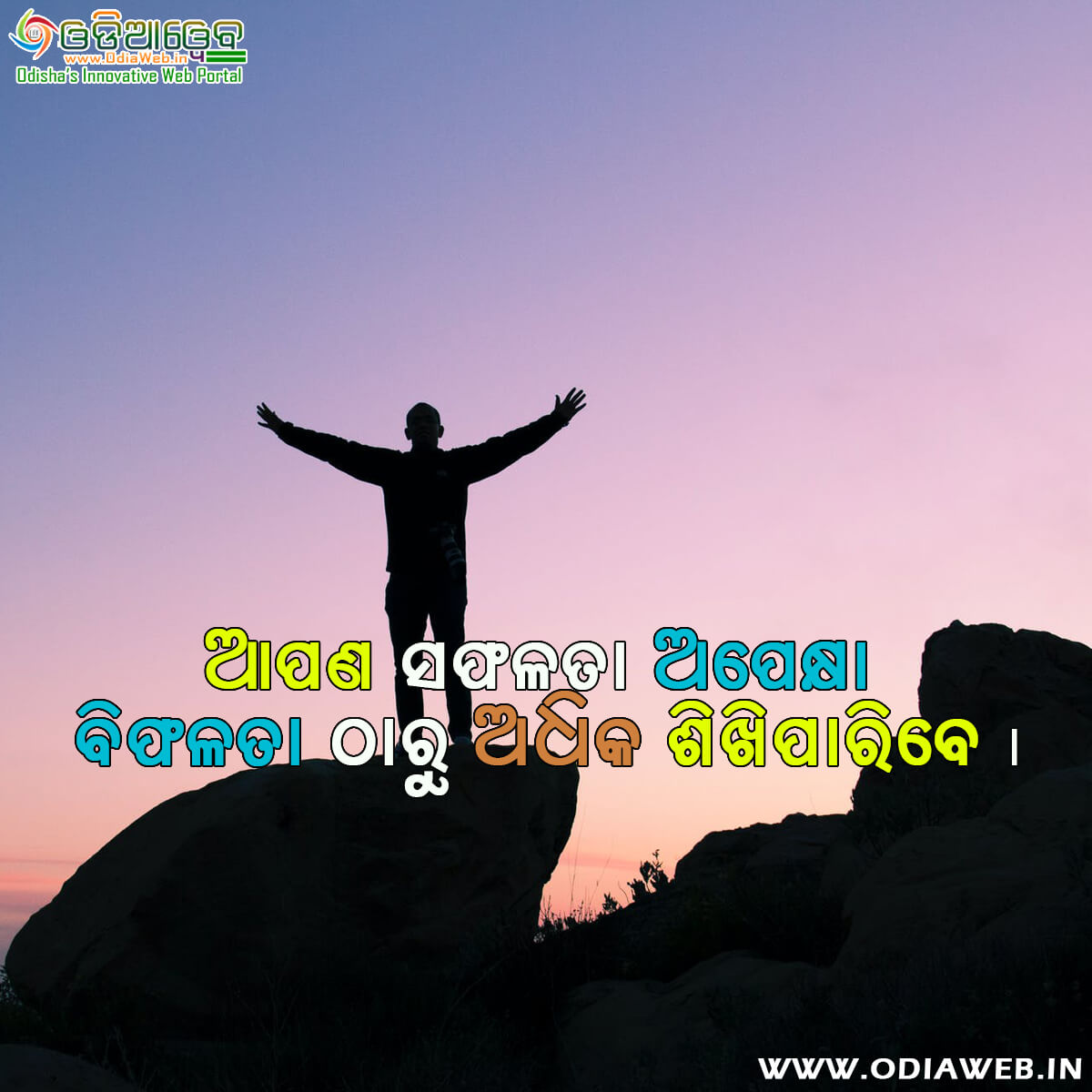 ଆପଣ ସଫଳତା ଅପେକ୍ଷା ବିଫଳତା ଠାରୁ ଅଧିକ ଶିଖିପାରିବେ |
You can learn more from failure than from success.
Apana Saphalata Apekhya Biphalata Tharu Adhika Sikhiparibe.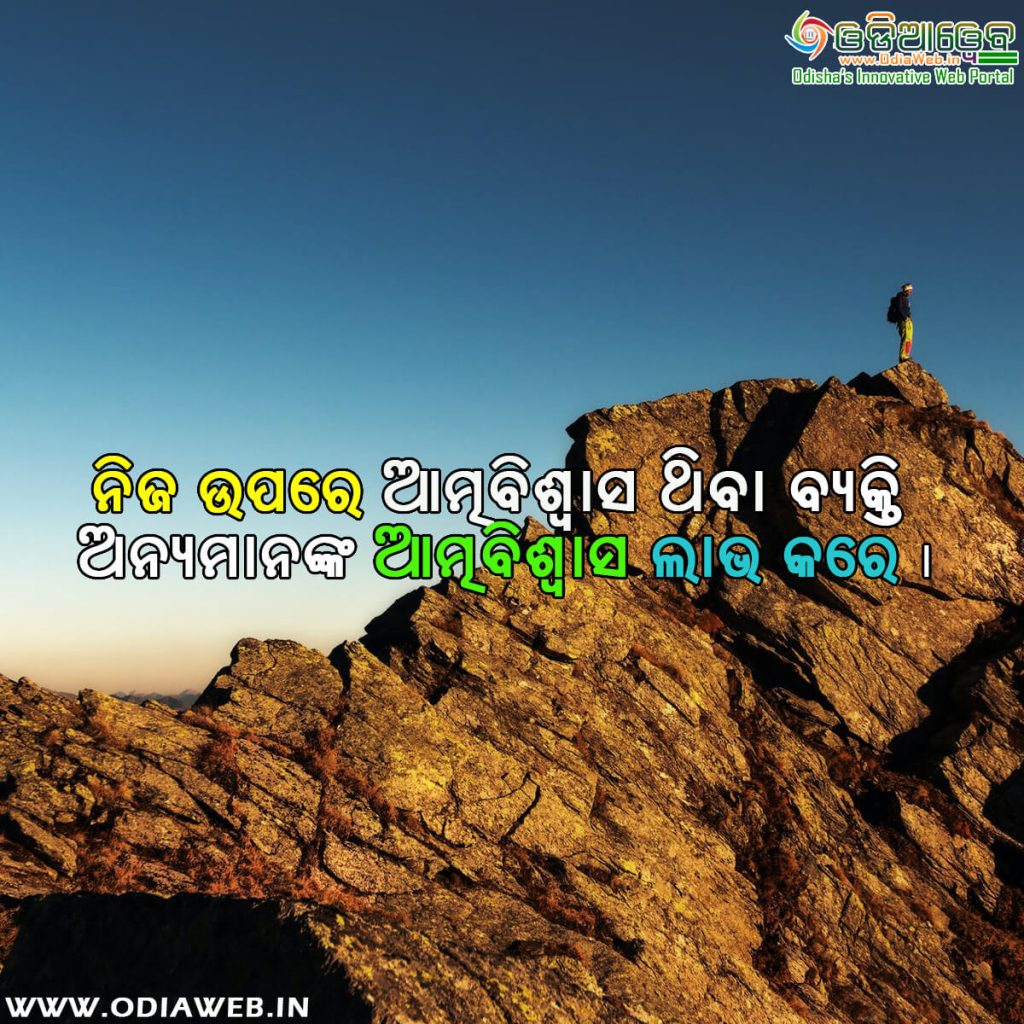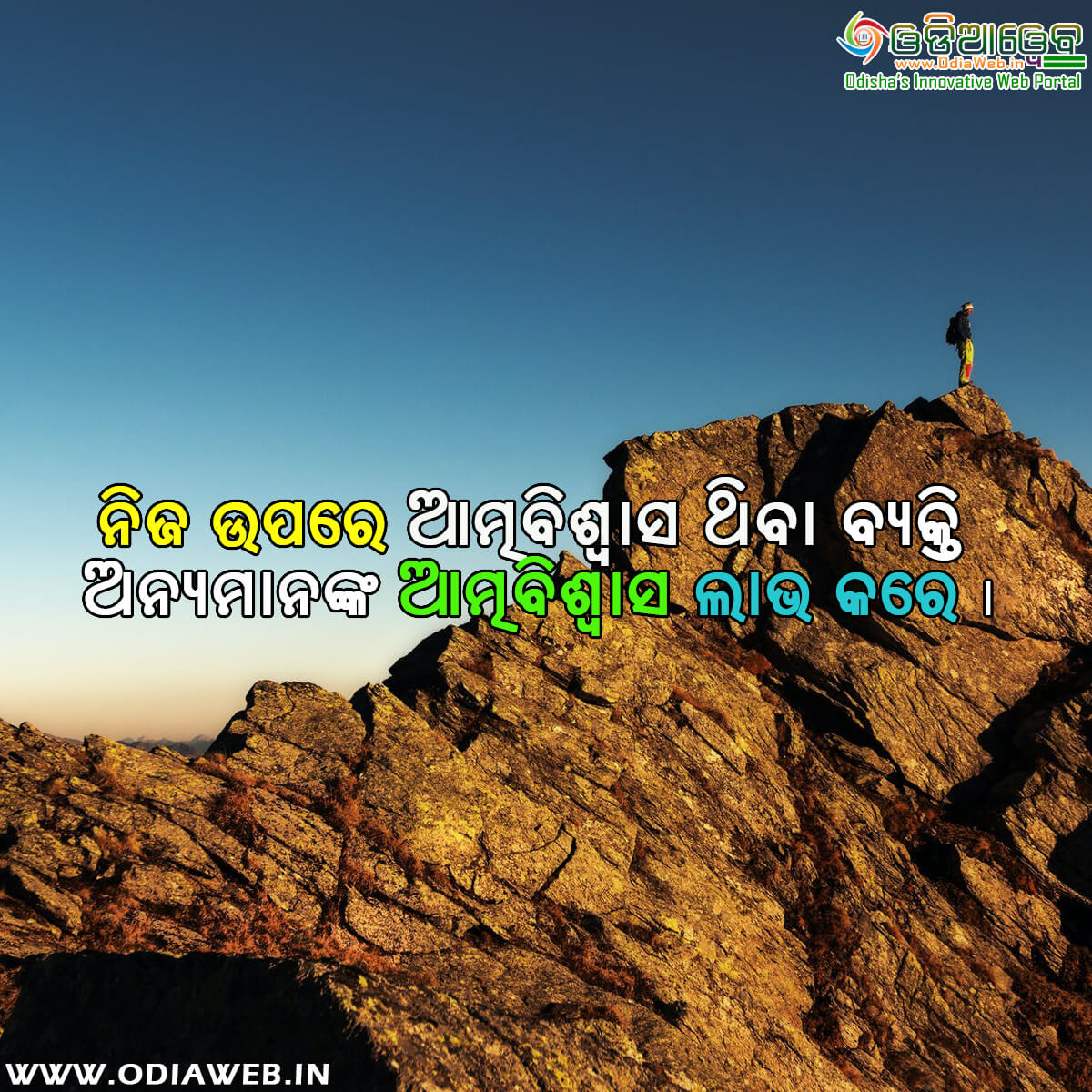 ନିଜ ଉପରେ ଆତ୍ମବିଶ୍ୱାସ ଥିବା ବ୍ୟକ୍ତି ଅନ୍ୟମାନଙ୍କ ଆତ୍ମବିଶ୍ୱାସ ଲାଭ କରେ |
A person who is confident in himself gains the confidence of others.
Nija Upare Atmabiswas Thiba Byakti Anyamananka Atmabiswas Labha Kare.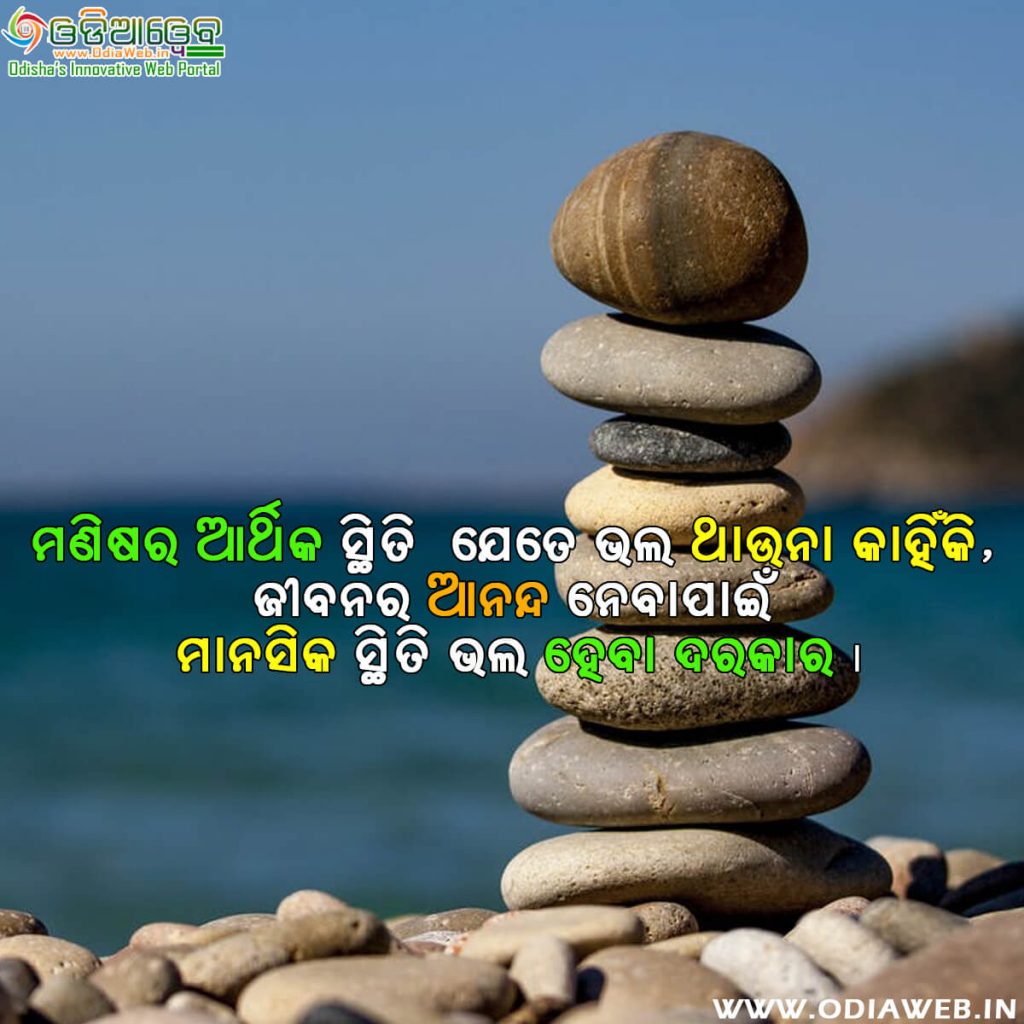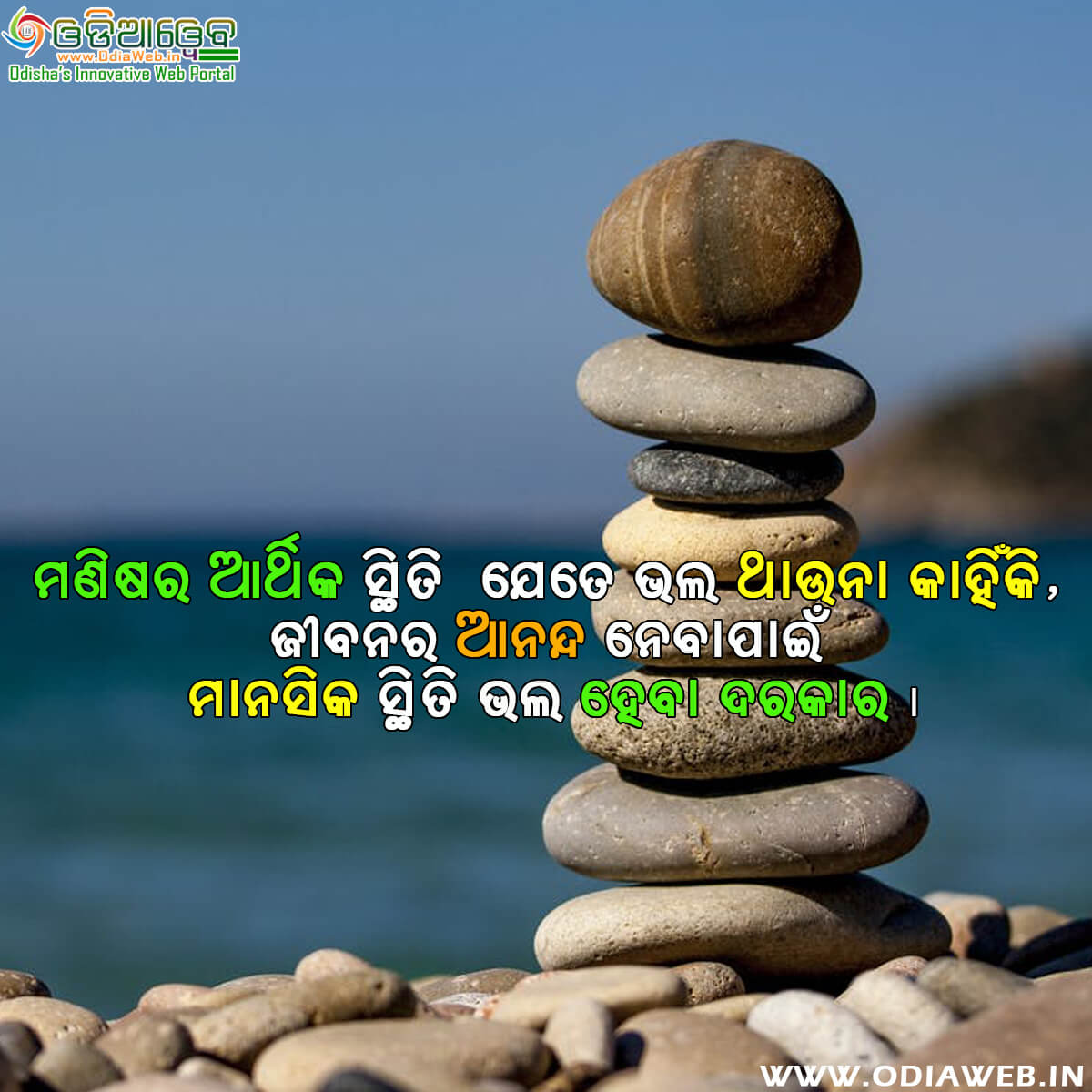 ମଣିଷର ଆର୍ଥିକ ସ୍ଥିତି ଯେତେ ଭଲ ଥାଉନା କାହିଁକି, ଜୀବନର ଆନନ୍ଦ ନେବାପାଇଁ ମାନସିକ ସ୍ଥିତି ଭଲ ହେବା ଦରକାର |
No matter how good the financial situation of a person is, the mental state needs to be good in order to enjoy life.
Manishara Arthika Sthiti Jete Bhala Thauna Kahinki, Jibanara Ananda Neba Pain Manasika Sthiti Bhala Heba Darkar.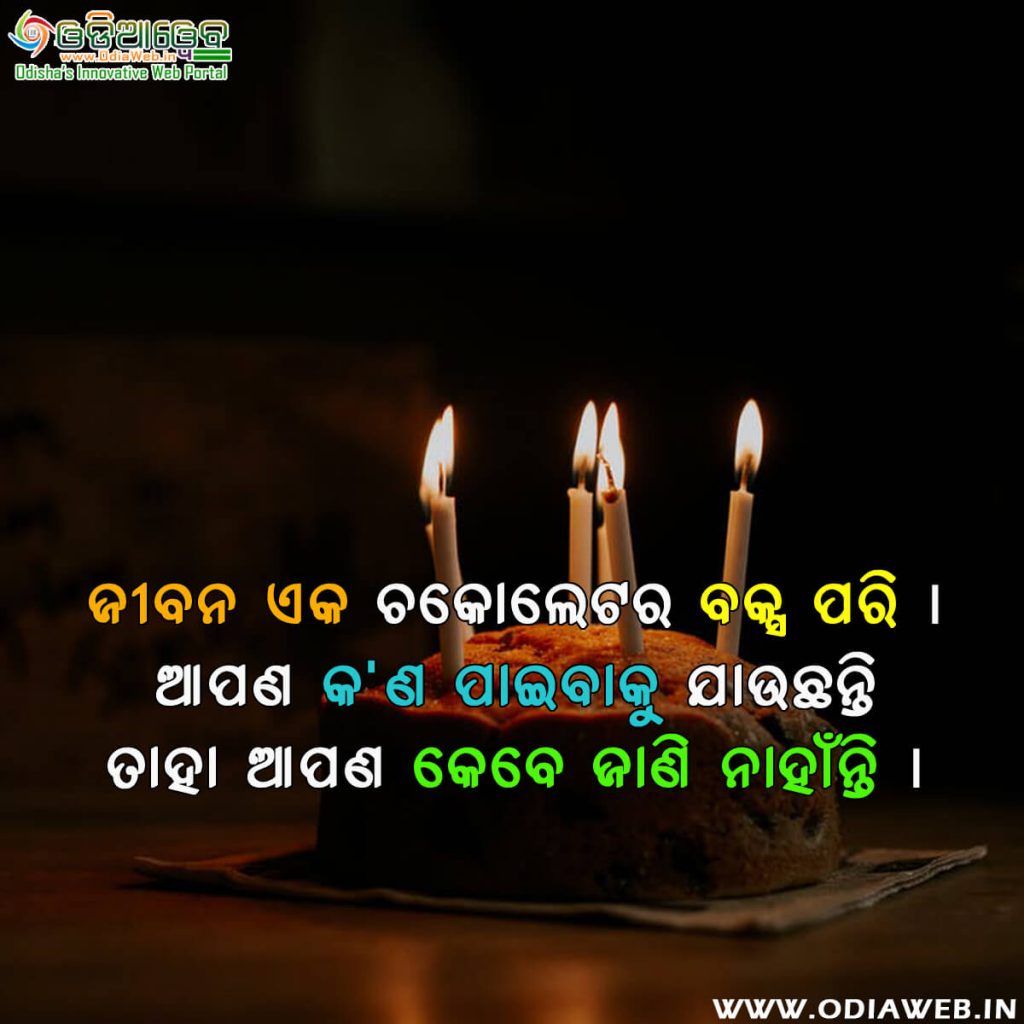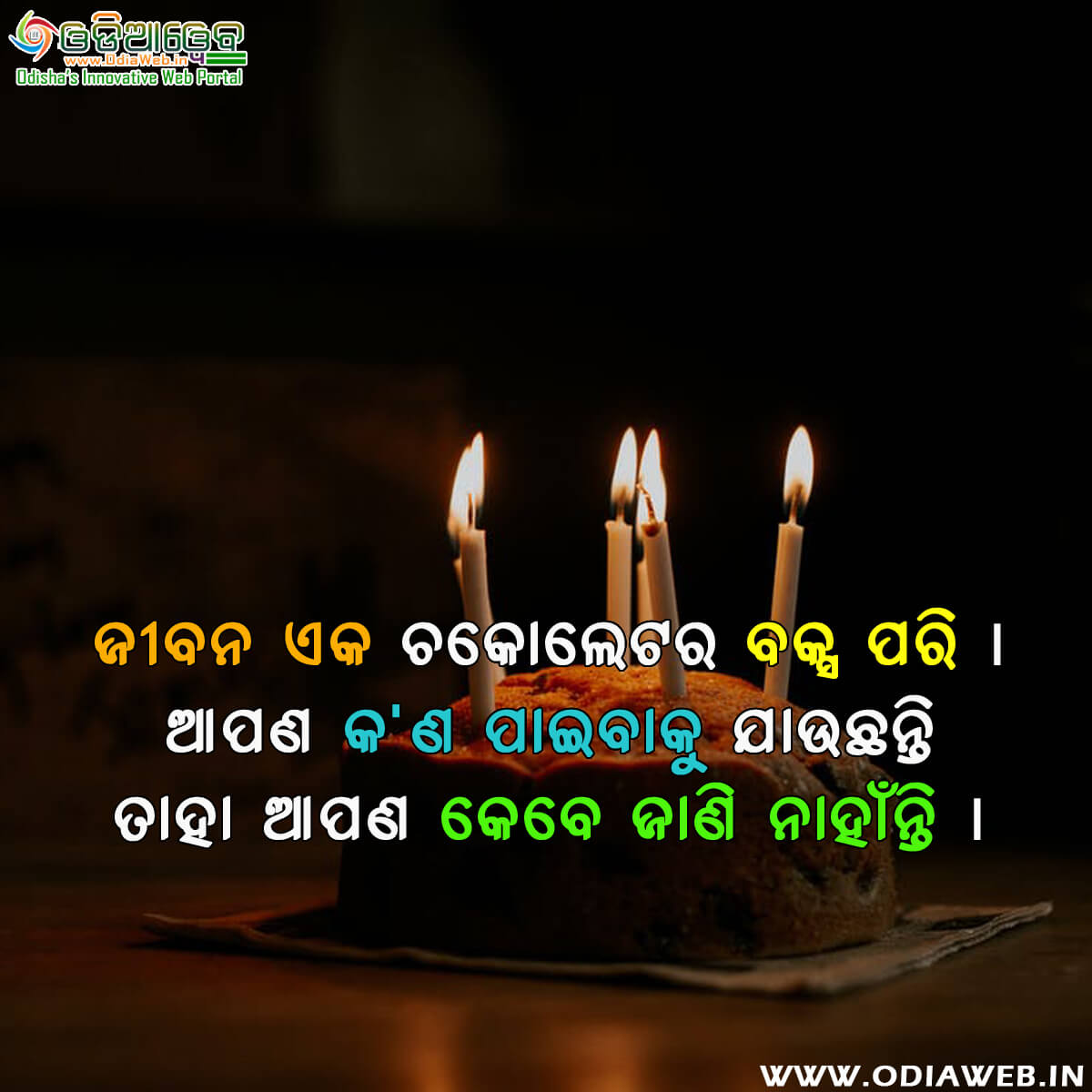 ଜୀବନ ଏକ ଚକୋଲେଟର ବକ୍ସ ପରି | ଆପଣ କ'ଣ ପାଇବାକୁ ଯାଉଛନ୍ତି ତାହା ଆପଣ କେବେ ଜାଣି ନାହାଁନ୍ତି
Life is like a box of chocolates You never know what you're going to get.
Jibana Eka Chocolate Ra Baksa Pari, Apana Kan Paibaku Jauchhhanti Taha Apana Kebe Jani Nahanti.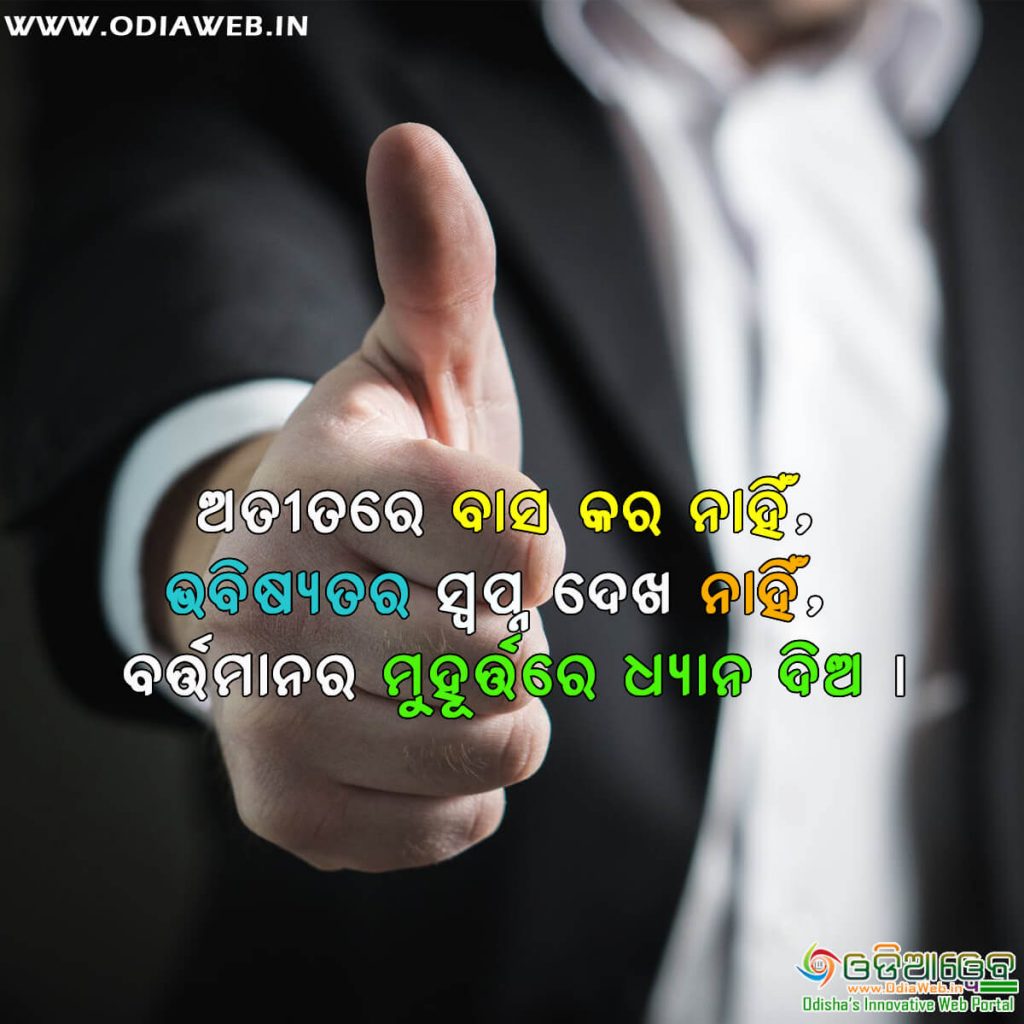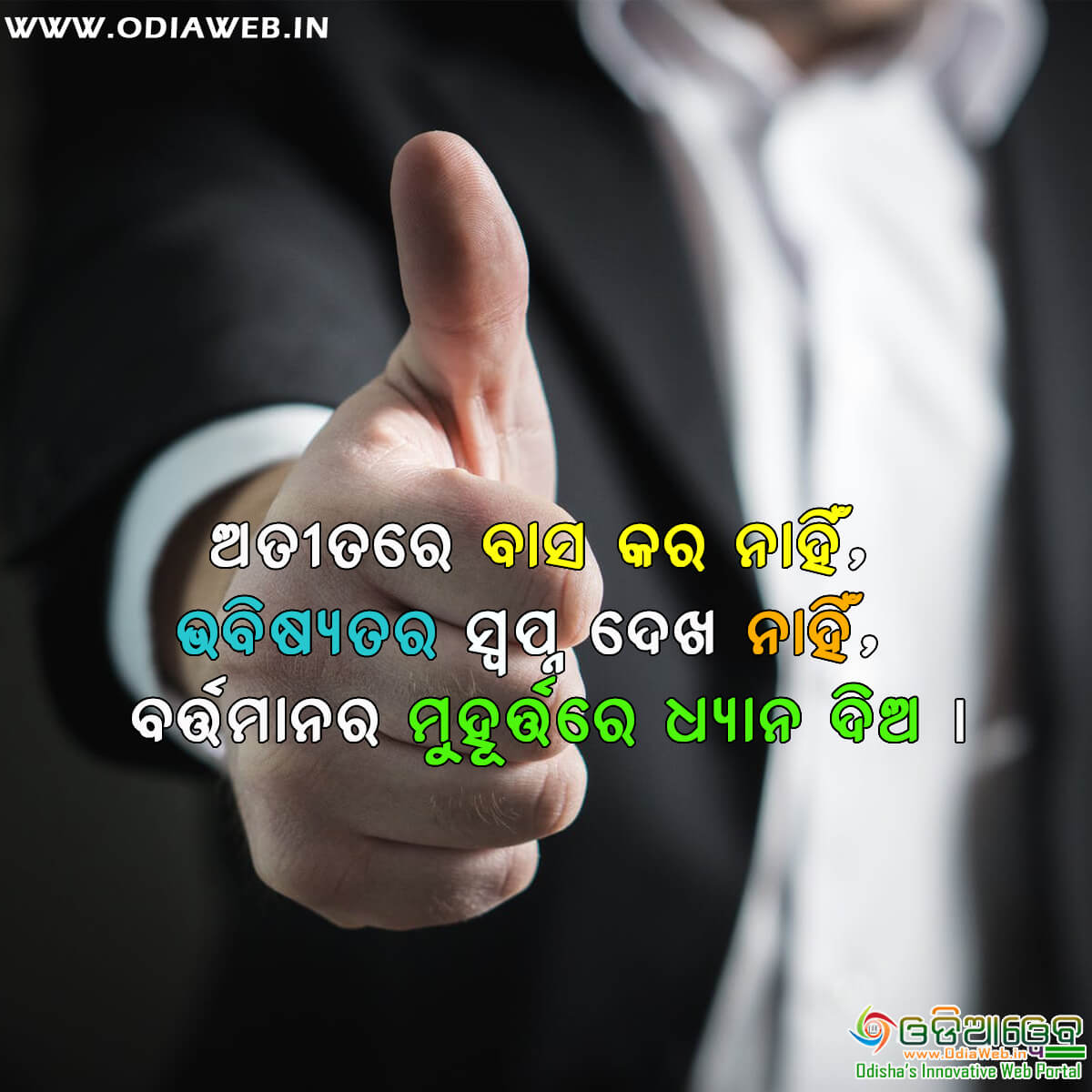 ଅତୀତରେ ବାସ କର ନାହିଁ, ଭବିଷ୍ୟତର ସ୍ୱପ୍ନ ଦେଖ ନାହିଁ, ବର୍ତ୍ତମାନର ମୁହୂର୍ତ୍ତରେ ଧ୍ୟାନ ଦିଅ |
Don't live in the past, don't dream of the future, focus on the present moment.
Atitare Basa Karanahin, Bhabishyatara Swapna Dekhanahin, Barttamanara Muhurtare Dhyana Dea.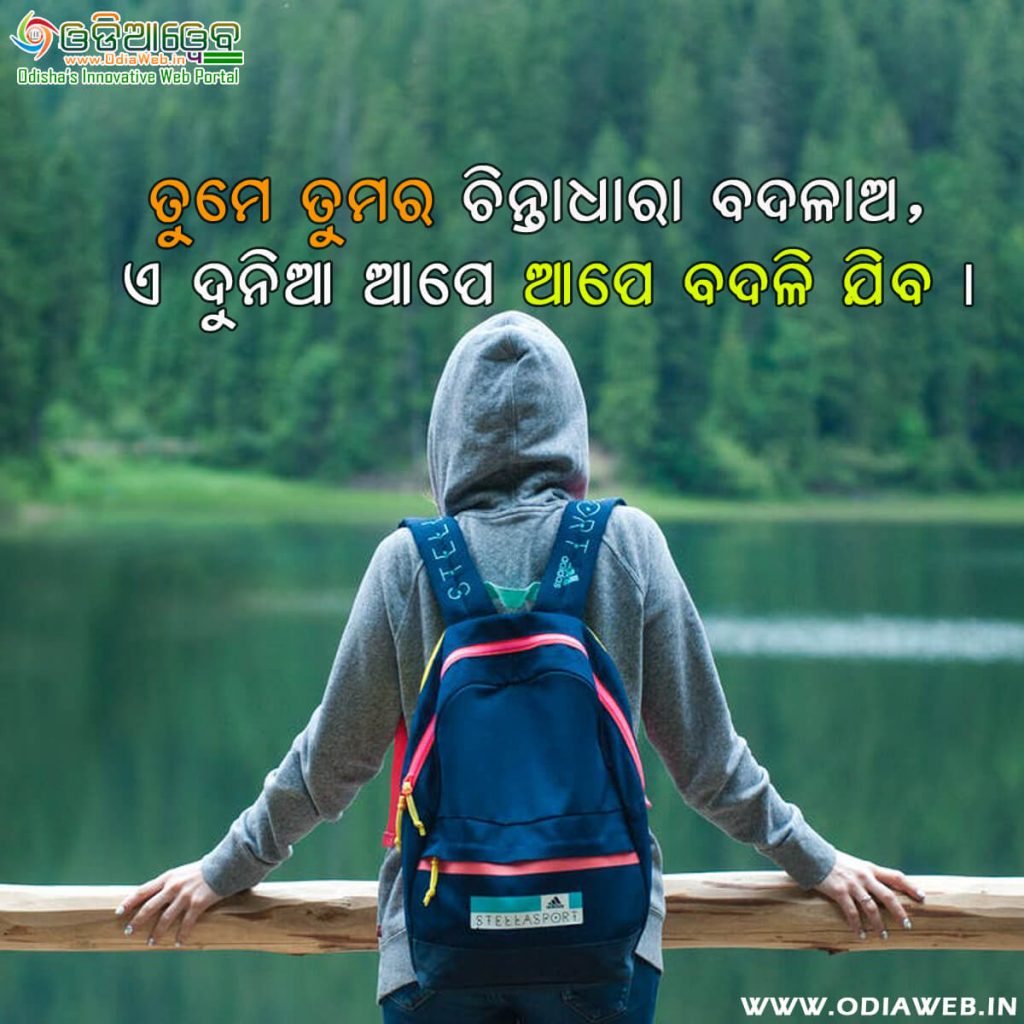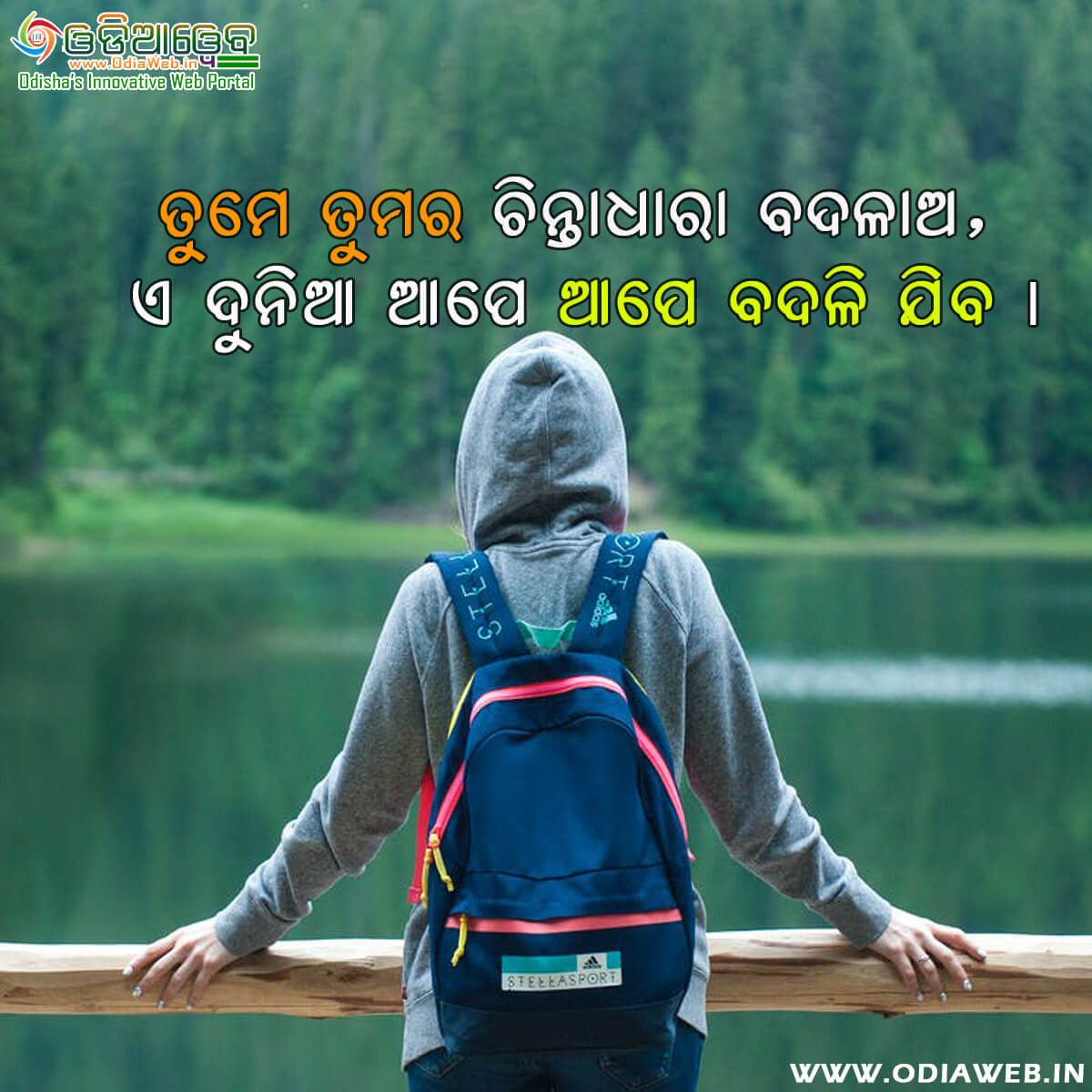 ତୁମେ ତୁମର ଚିନ୍ତାଧାରା ବଦଳାଅ, ଏ ଦୁନିଆ ଆପେ ଆପେ ବଦଳି ଯିବ |
You change your mind, this world will change automatically.
Tume Tumara Chintadhara Badalao, E Dunia Ape Ape Badali Jiba.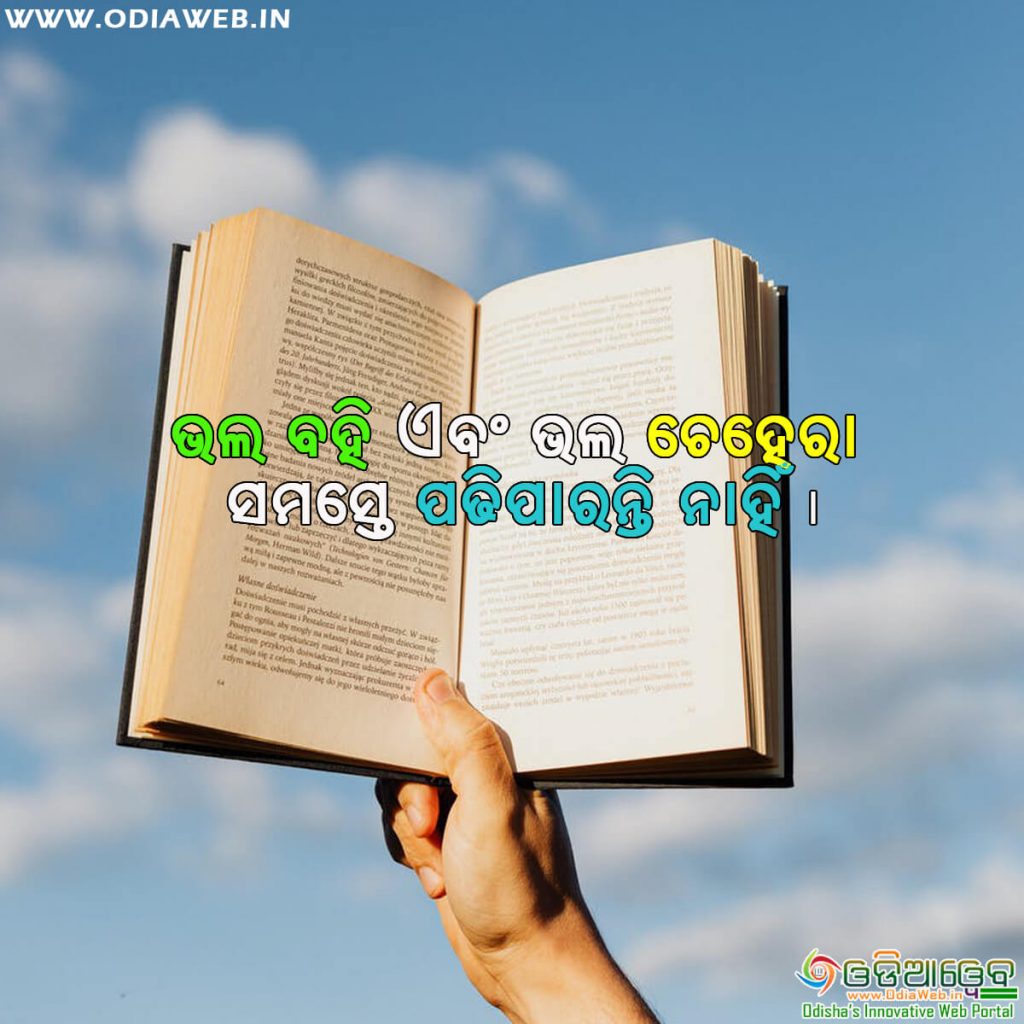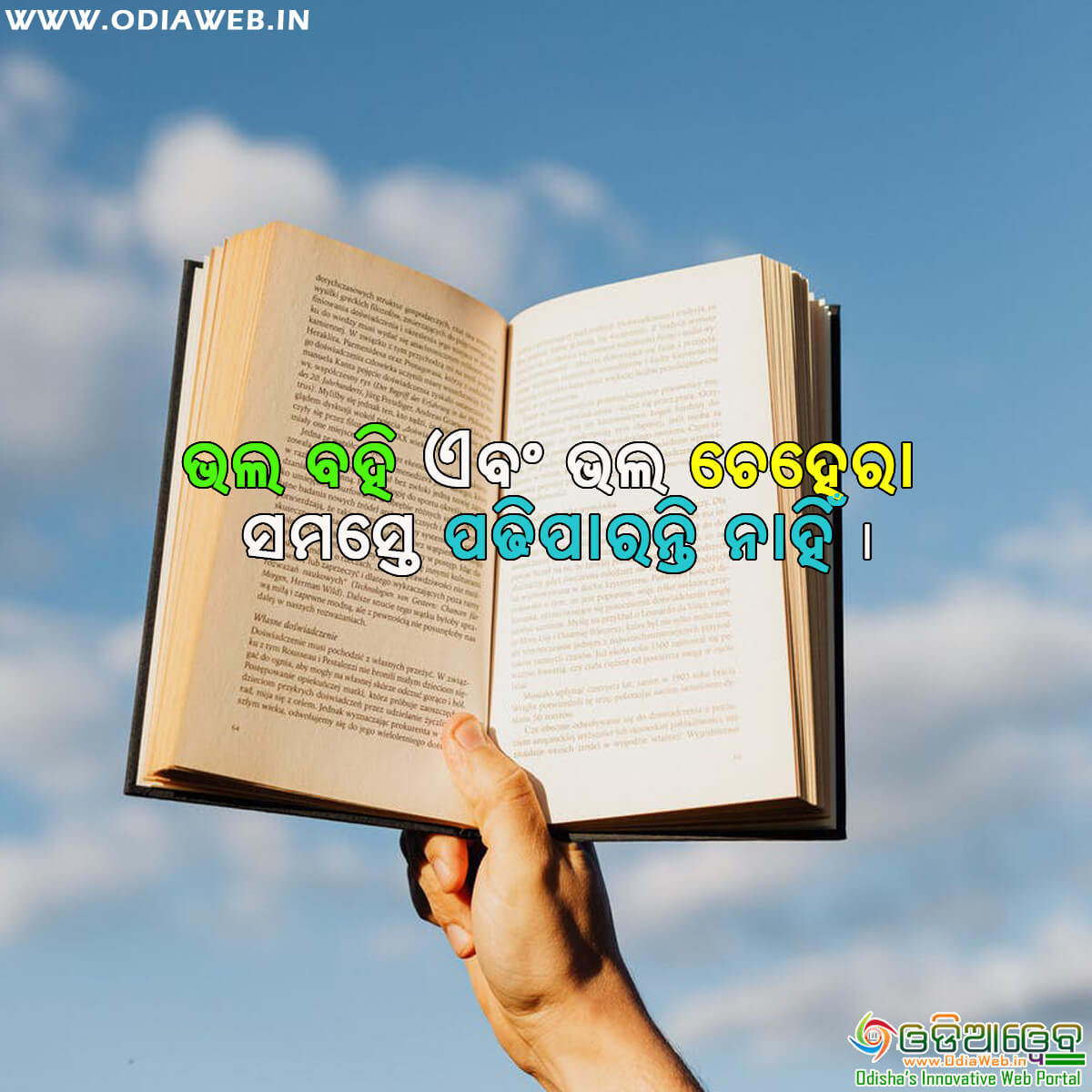 ଭଲ ବହି ଏବଂ ଭଲ ଚେହେରା ସମସ୍ତେ ପଢିପାରନ୍ତି ନାହିଁ |
Not everyone can read good books and good faces.
Bhala Bahi Ebam Bhala Chehera Samaste Padhiparanti Nahin.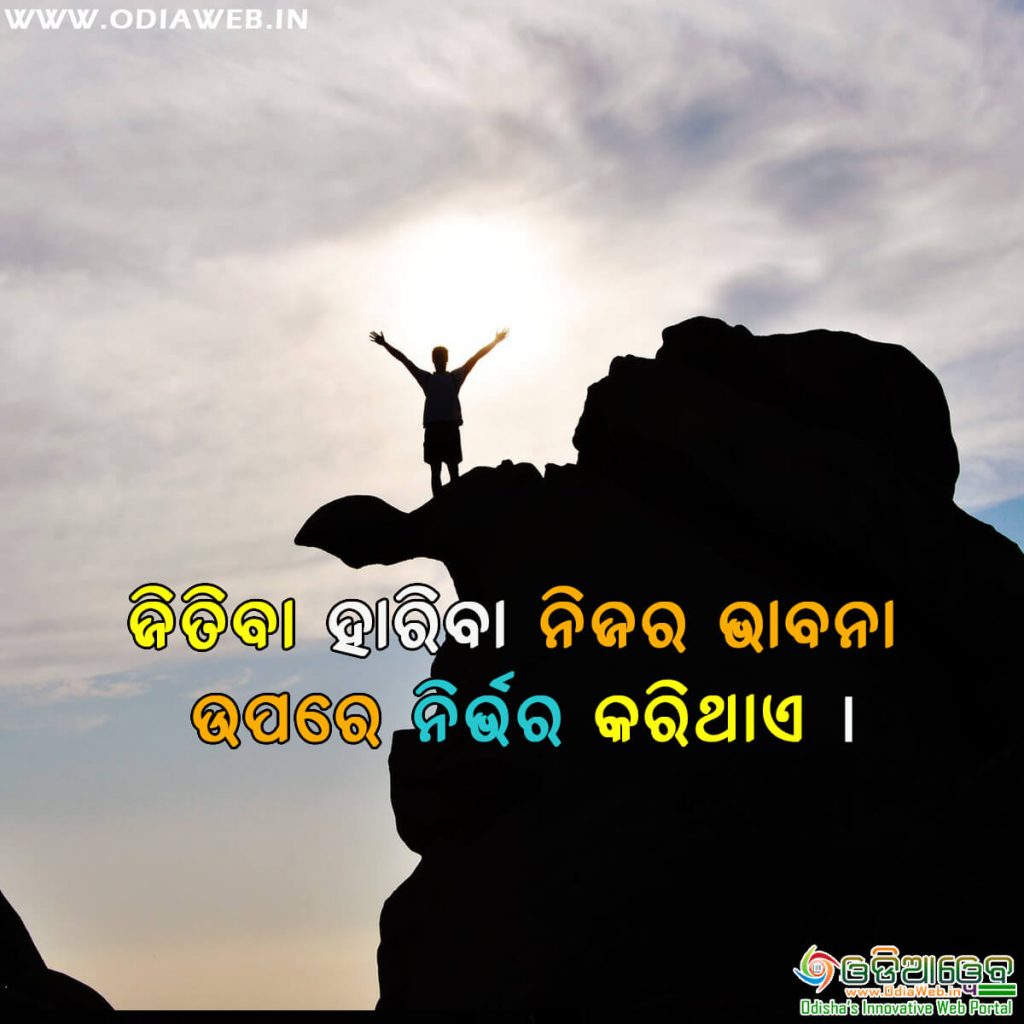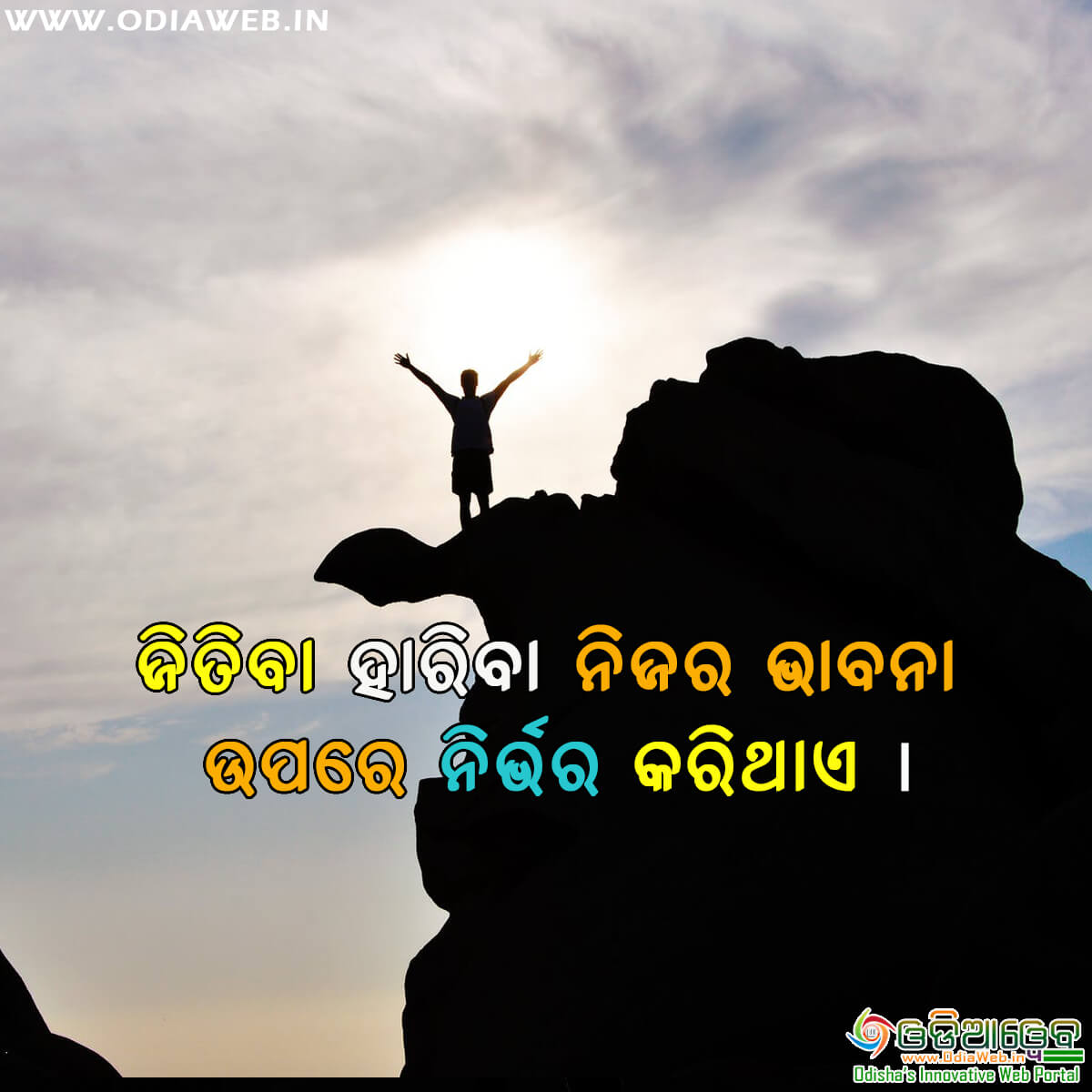 ଜିତିବା ହାରିବା ନିଜର ଭାବନା ଉପରେ ନିର୍ଭର କରିଥାଏ |
Winning and losing depends on your feelings.
Jitiba Hariba Nijara Bhabana Upare Nirbhara Karithae.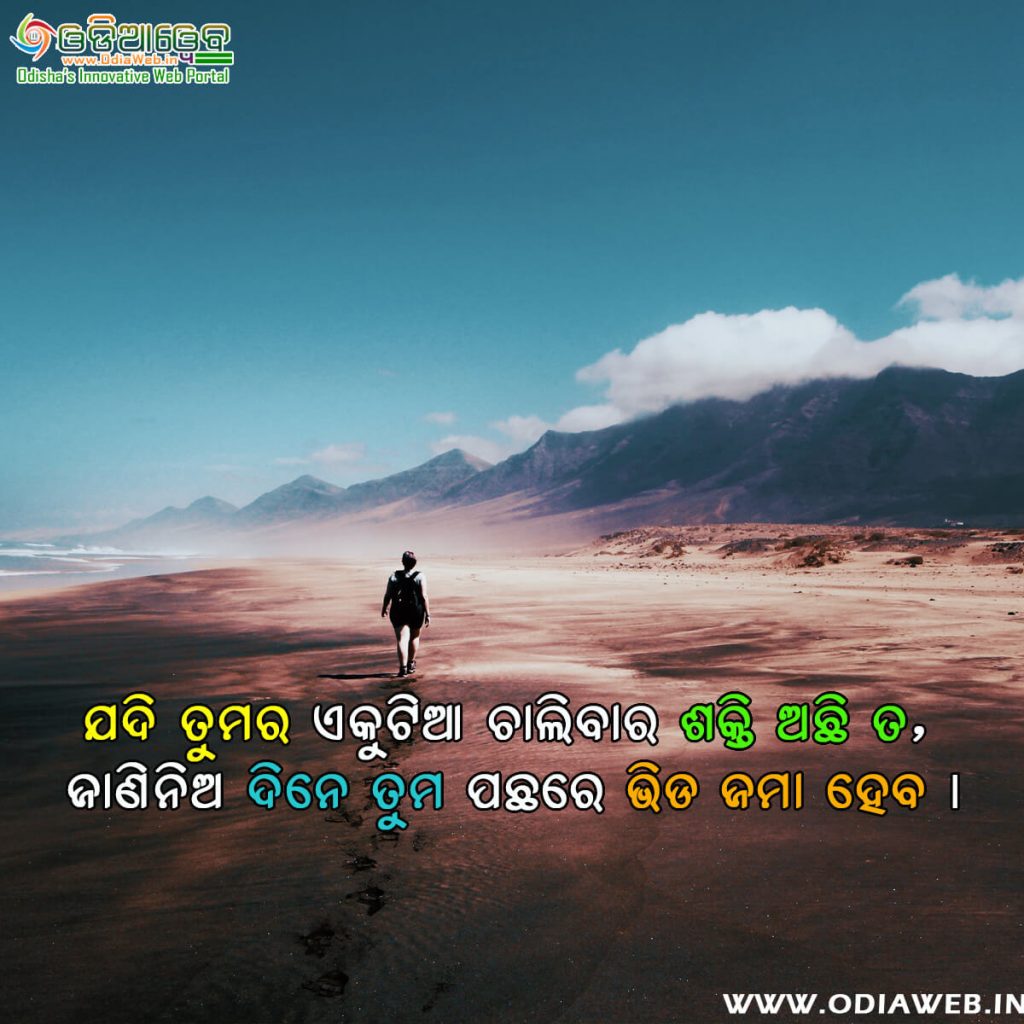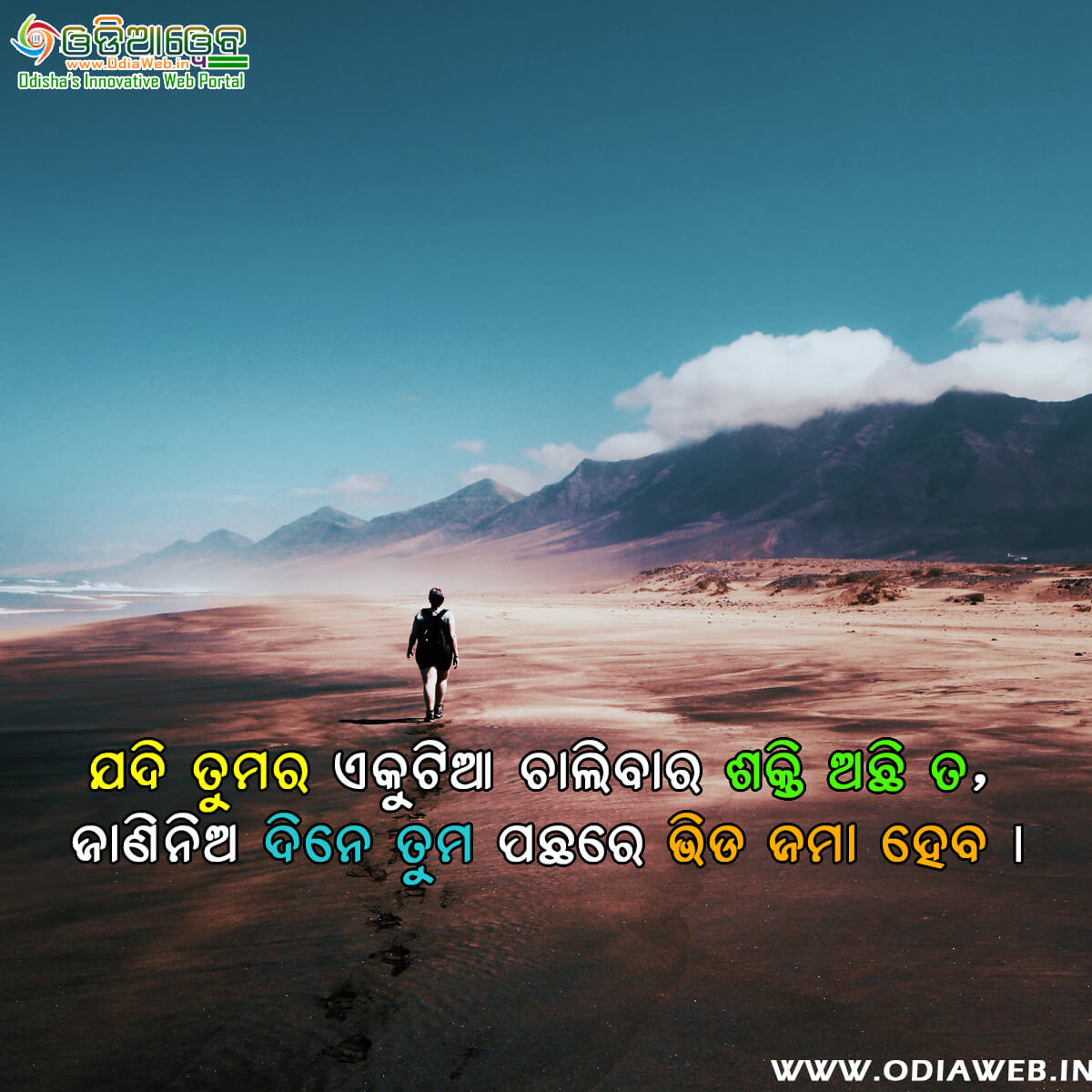 ଯଦି ତୁମର ଏକୁଟିଆ ଚାଲିବାର ଶକ୍ତି ଅଛି ତ, ଜାଣିନିଅ ଦିନେ ତୁମ ପଛରେ ଭିଡ ଜମା ହେବ |
If you have the power to walk alone, know that one day a crowd will gather behind you.
Jadi Tumara Ekutia Chalibara Shakti Achhi Ta Janinea Dine Tuma Pachhare Bhida Jama Heba.
More: Best Odia Life Quotes
More: Best Odia Current Life Quotes
Are you looking for dia Social Novel Laya Bilaya By Gopinath Mohanty,order today from OdishaShop.
Comments
comments