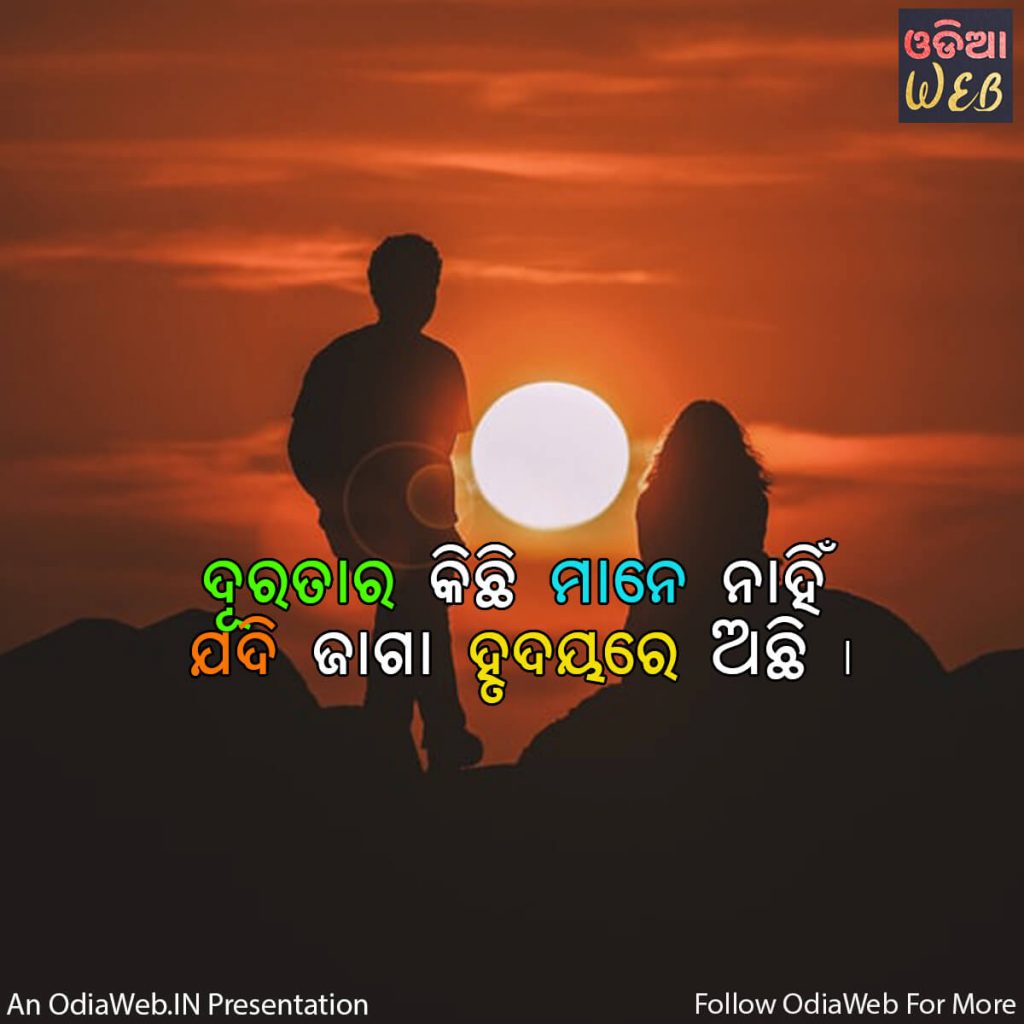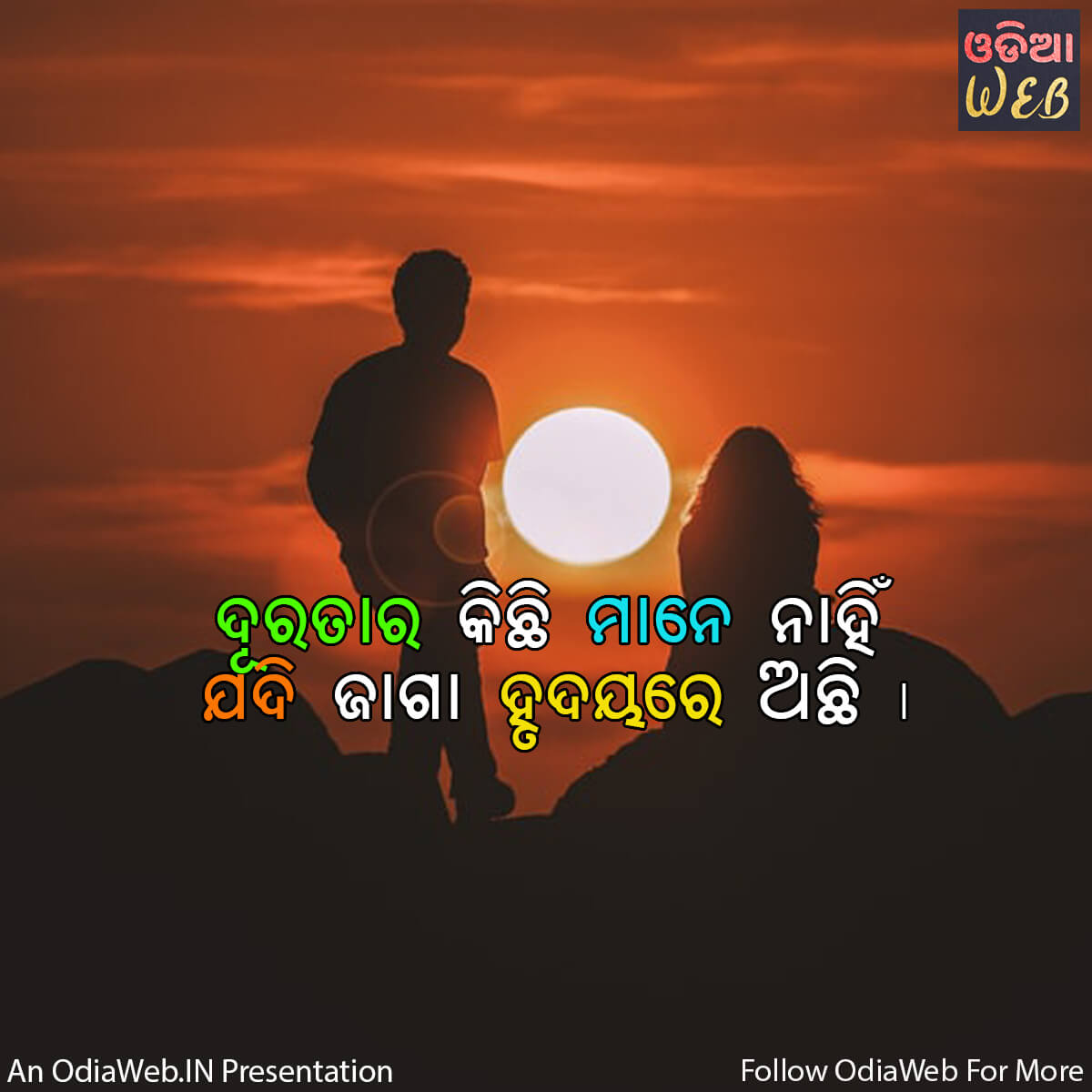 ଦୂରତାର କିଛି ମାନେ ନାହିଁ, ଯଦି ଜାଗା ହୃଦୟରେ ଅଛି |
Distance doesn't matter, if space is in the heart.
Duratara Kichhi Mane Nahin, Jadi Jaga Hrudayare Achhi.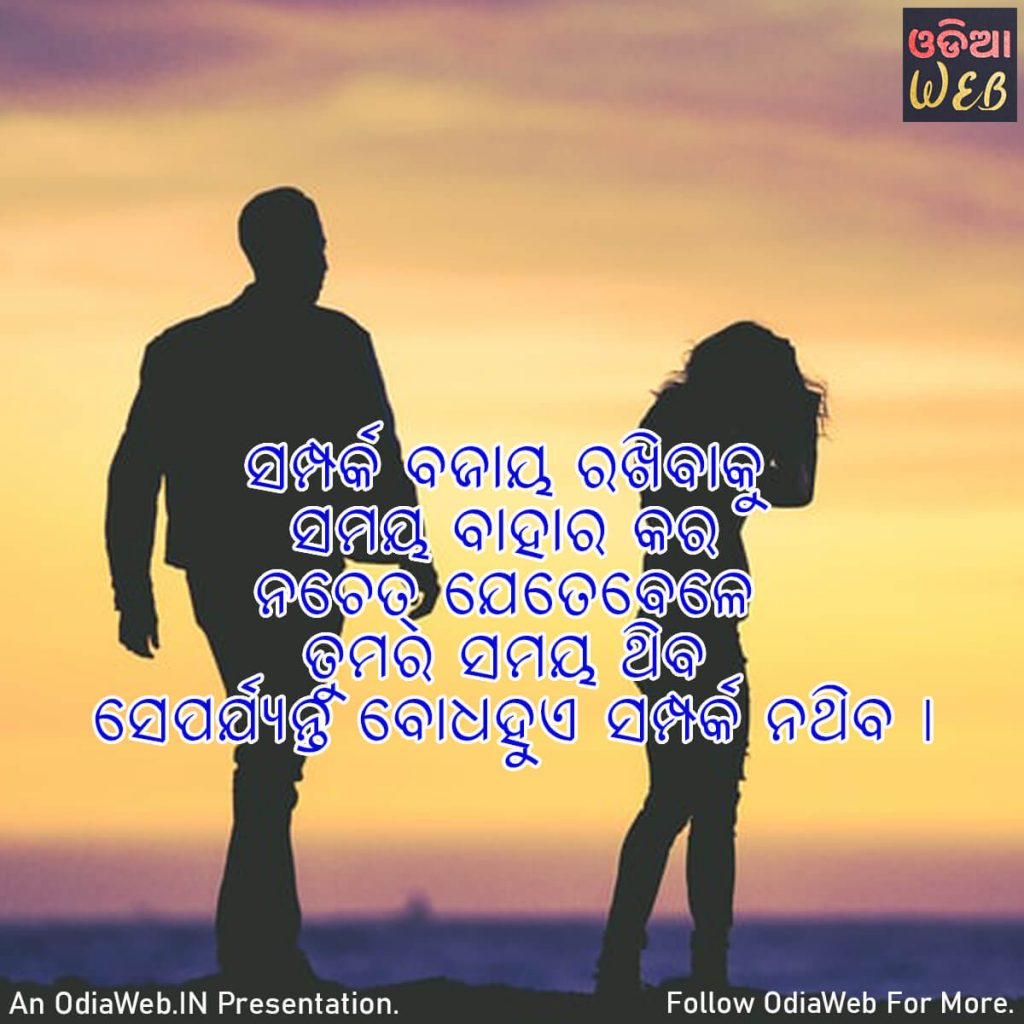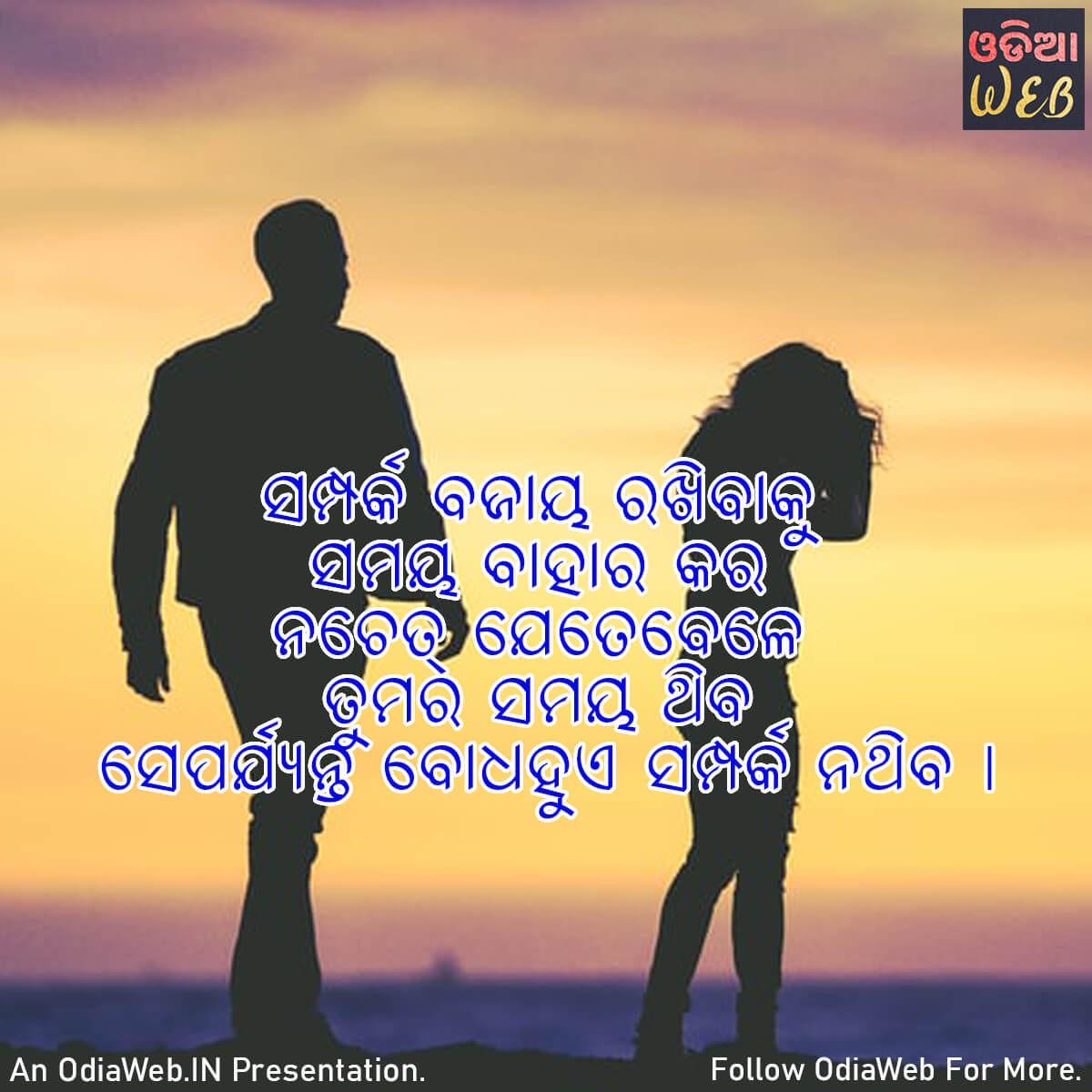 ସମ୍ପର୍କ ବଜାୟ ରଖିବାକୁ ସମୟ ବାହାର କର ନଚେତ୍ ଯେତେବେଳେ ତୁମର ସମୟ ଥିବ, ସେପର୍ଯ୍ୟନ୍ତ ବୋଧହୁଏ ସମ୍ପର୍କ ନଥିବ |
Take the time to maintain the relationship or else when you have time there may not be a relationship.
Samparka Bajaya Rakhibaku Samaya Bahar Kara Nachet Jetebele Tumara Samaya Thiba, Separjanta Bodhhue Samparka Nathiba.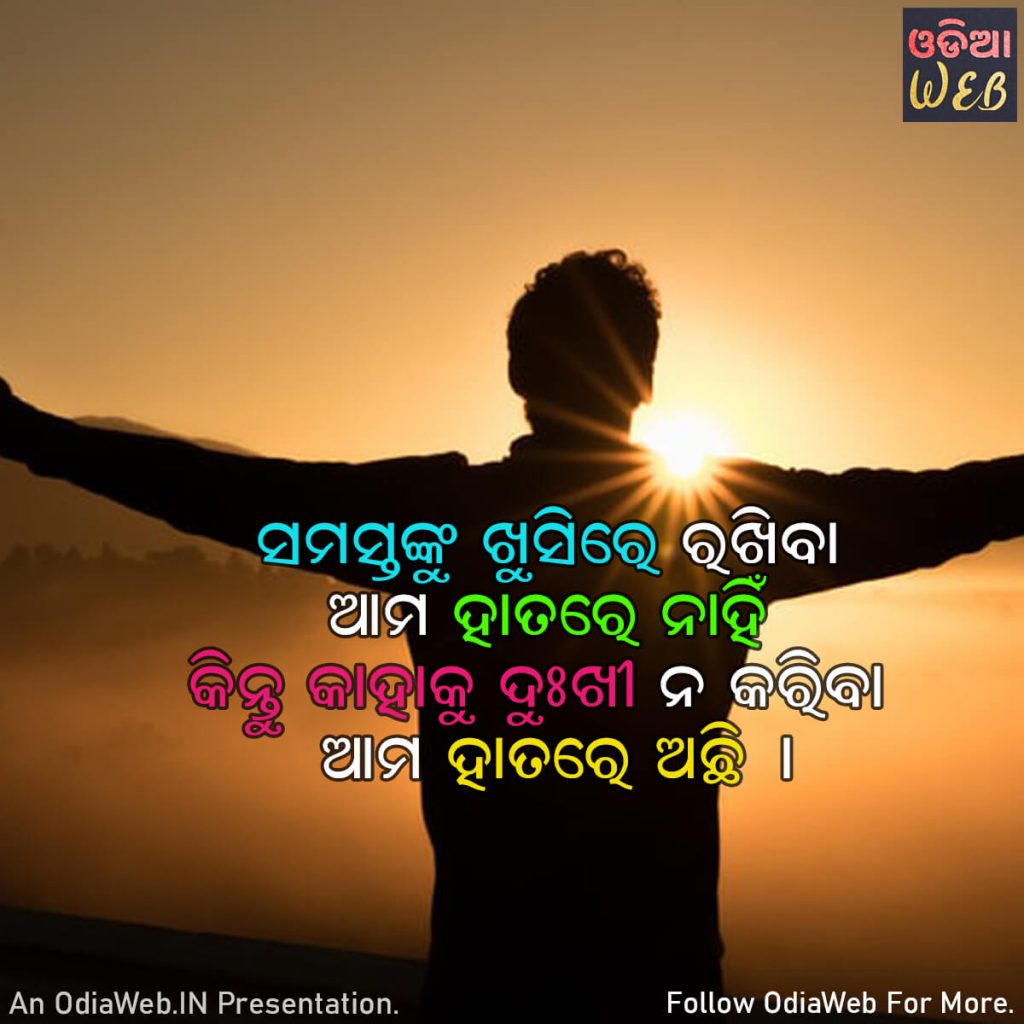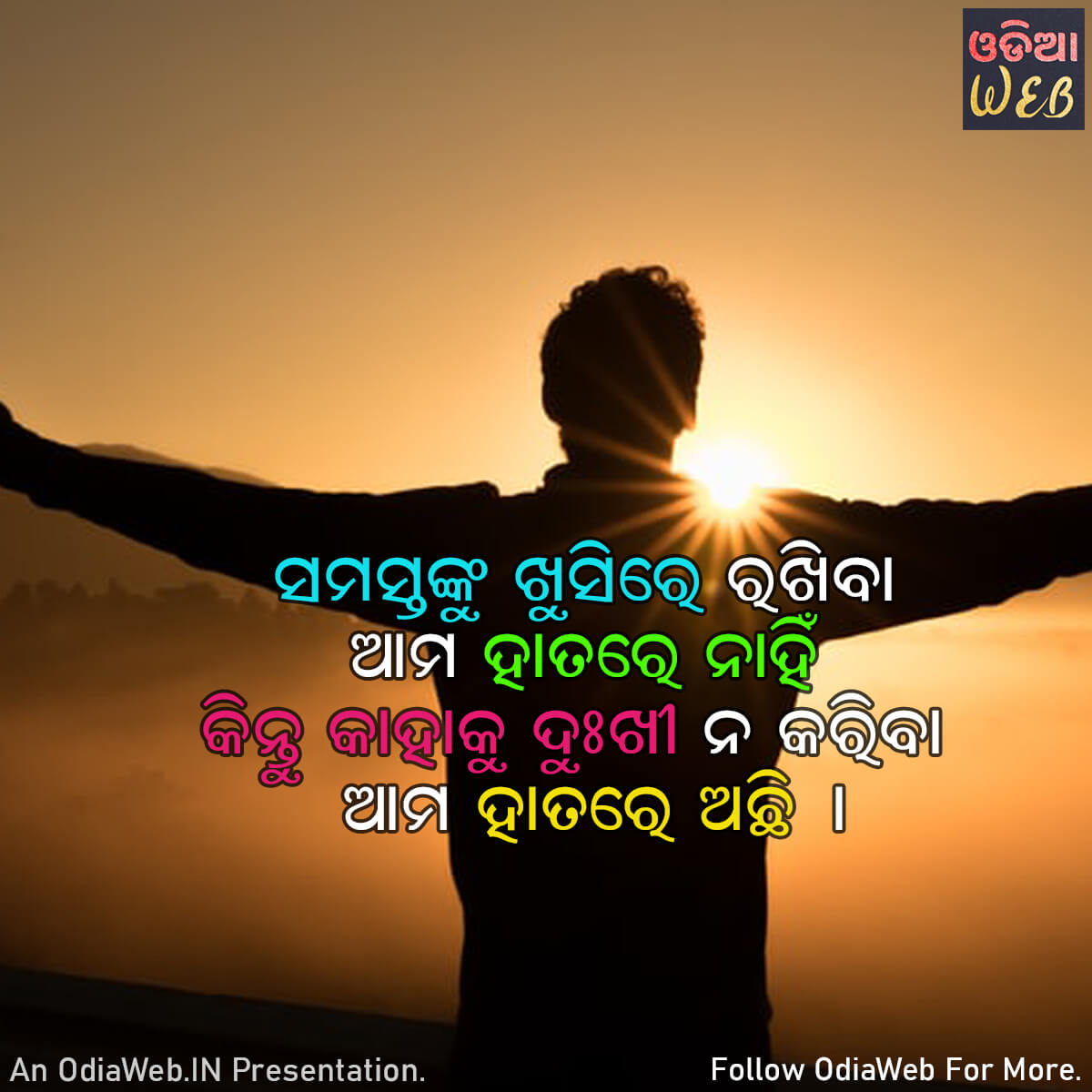 ସମସ୍ତଙ୍କୁ ଖୁସିରେ ରଖିବା ଆମ ହାତରେ ନାହିଁ  କିନ୍ତୁ କାହାକୁ ଦୁଃଖୀ ନ କରିବା ଆମ ହାତରେ ଅଛି |
It is not in our hands to make everyone happy but it is in our hands not to offend anyone.
Samastanku Khusire Rakhiba Ama Hatare Nahin Kintu Kahaku Dukhi Na Kariba Ama Hatare Achhi.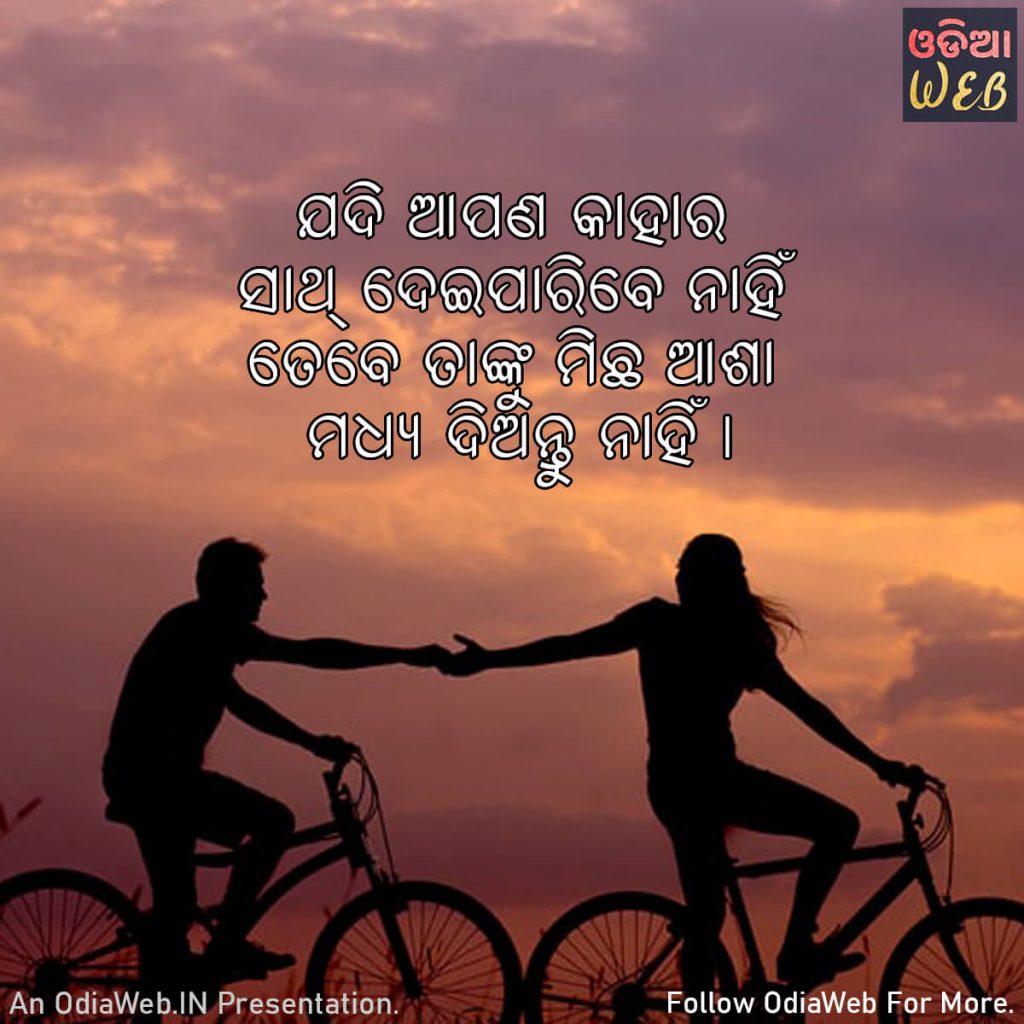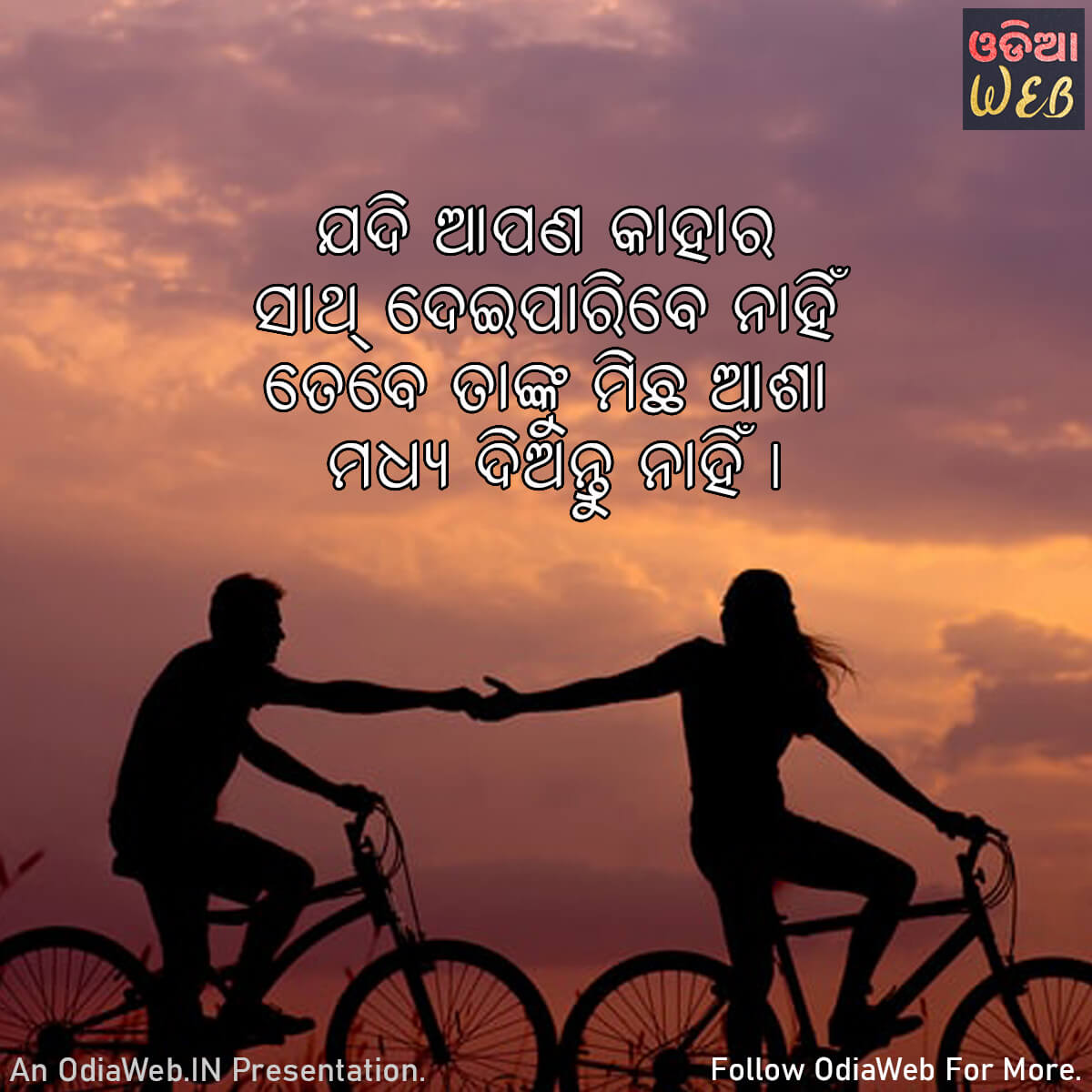 ଯଦି ଆପଣ କାହାର ସାଥ୍ ଦେଇପାରିବେ ନାହିଁ ତେବେ ତାଙ୍କୁ ମିଛ ଆଶା ମଧ୍ୟ ଦିଅନ୍ତୁ ନାହିଁ |
If you can't support someone, don't give them a false hope.
Jadi Apana Kahara Saath Deiparibe Nahin, Tebe Tanku Michha Asha Madhya Deantu Nahin.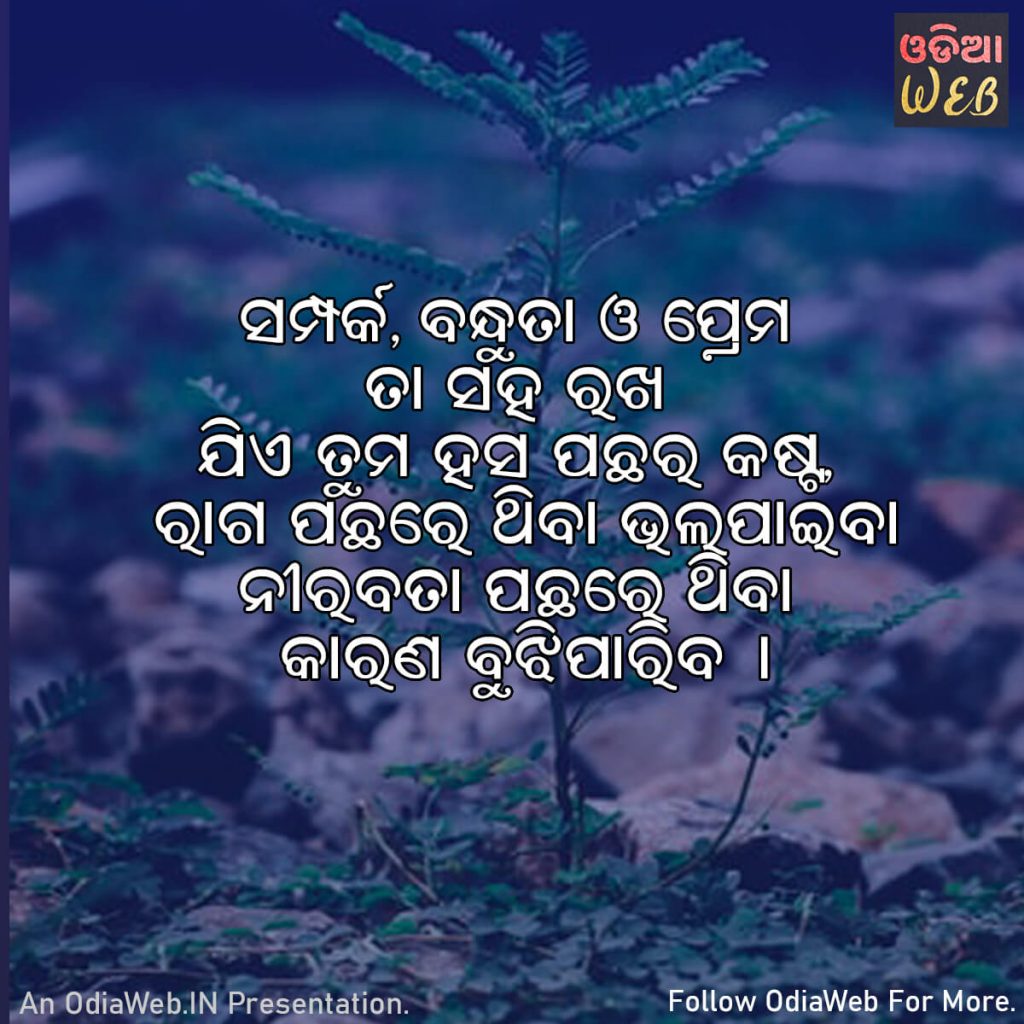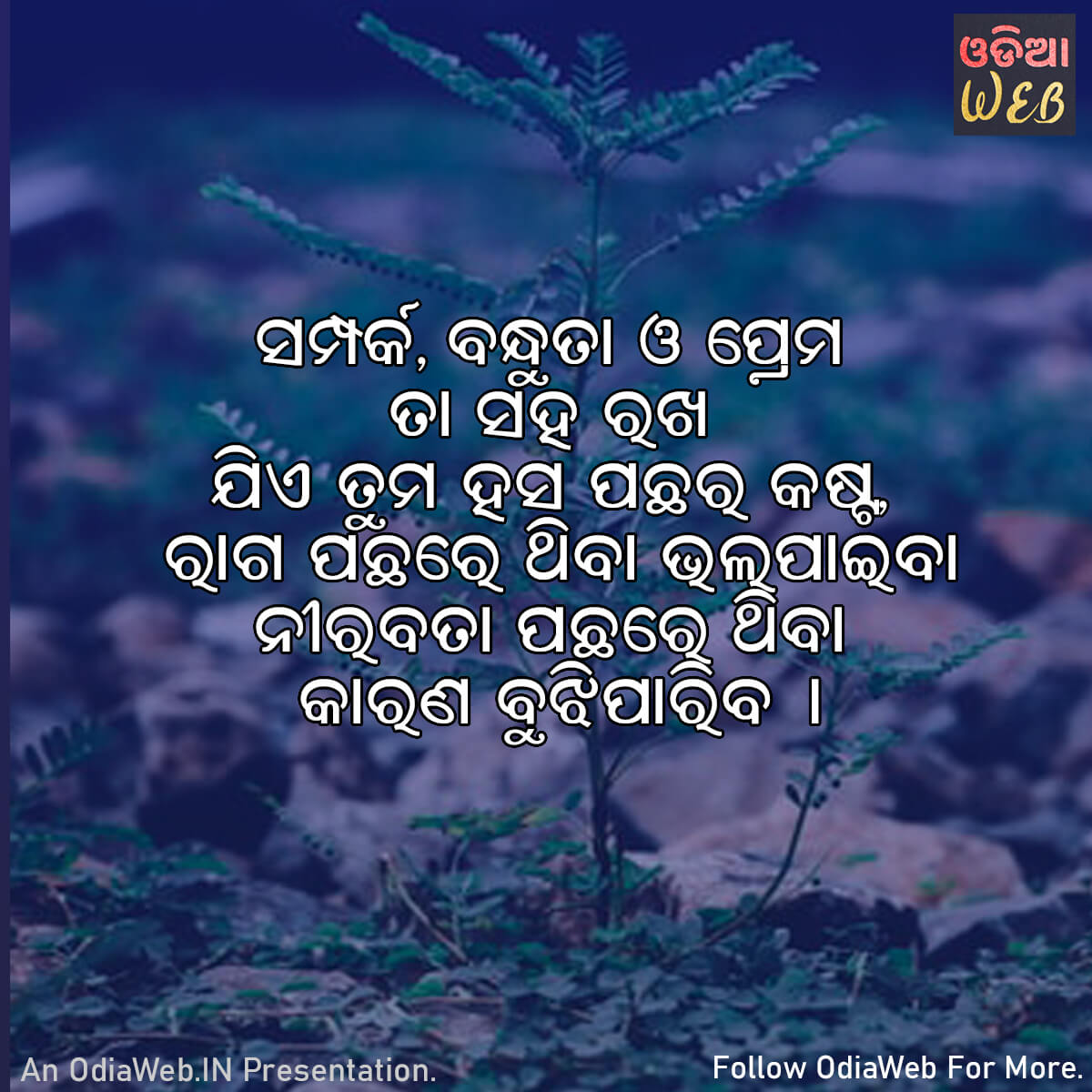 ସମ୍ପର୍କ, ବନ୍ଧୁତା ଓ ପ୍ରେମ ତା ସହ ରଖ, ଯିଏ ତୁମ ହସ ପଛର କଷ୍ଟ, ରାଗ ପଛରେ ଥିବା ଭଲପାଇବା ନୀରବତା ପଛରେ ଥିବା କାରଣ ବୁଝିପାରିବ |
Keep relationships, friendships and love with him, who can understand the pain behind the laughter, the love behind the anger, the silence behind the anger.
Samparka, Bandhuta O Prema Ta Saha Rakha Jie Tuma Hasa Pachhara Kasta, Raga Pachhare Thiba Bhalapaiba O Nirabata Pachhare Thiba Karana Bujhipariba.
More: Odia Quotes on Relationship
More: Odia Relationship Quotes
Are you looking for Odia Novel Dina Jae Chinha Rahe By Bibhuti Pattnaik, order today from OdishaShop.
Comments
comments