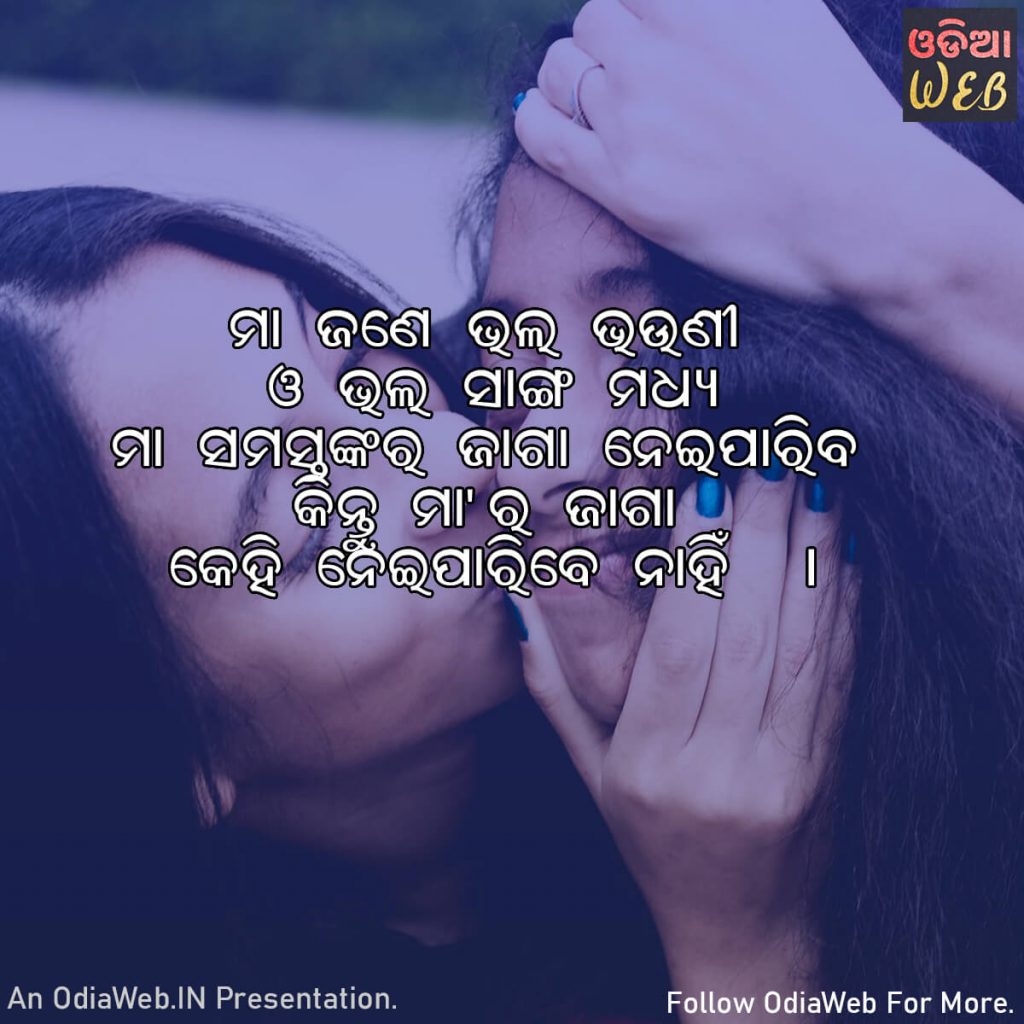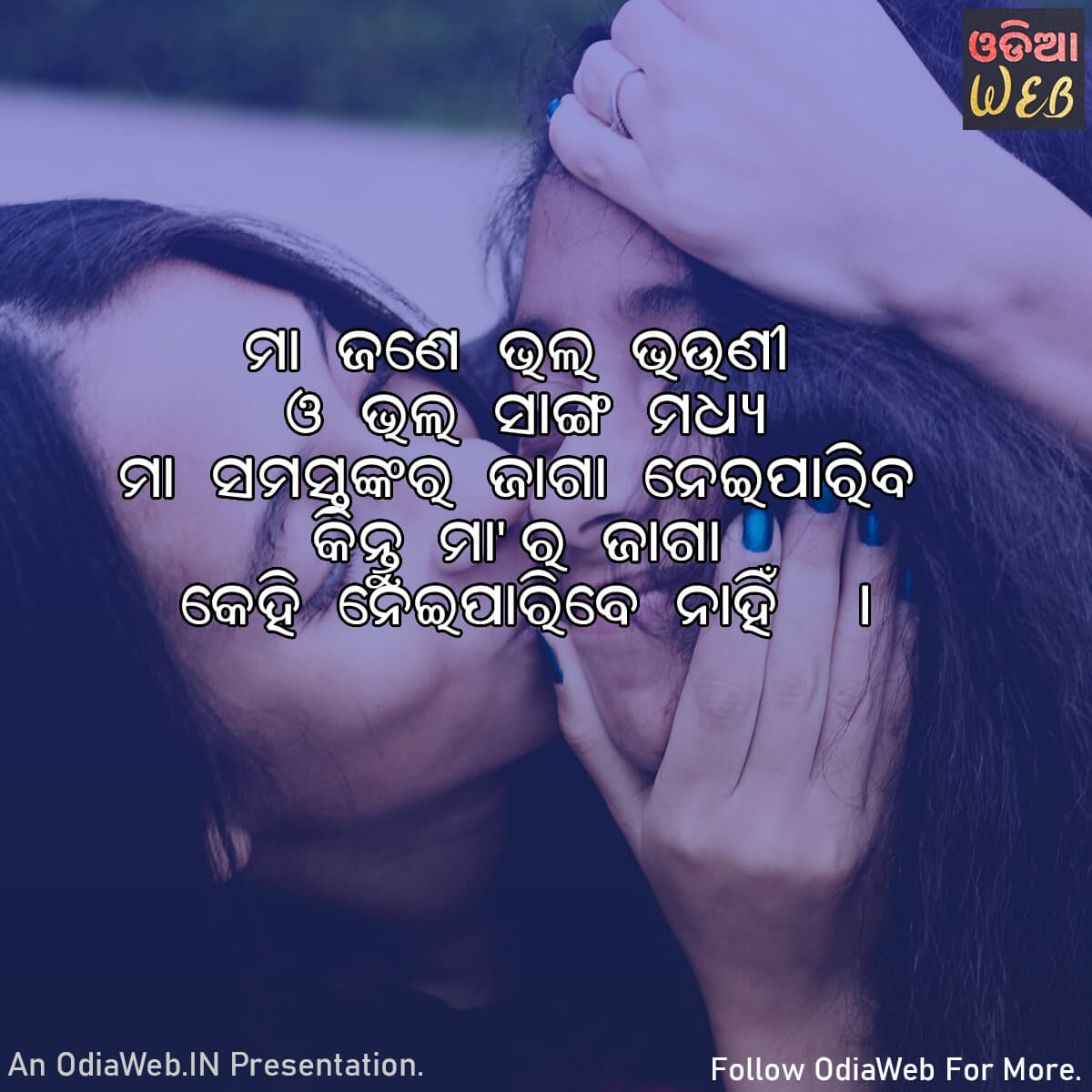 ମା ଜଣେ ଭଲ ଭଉଣୀ ଓ ଭଲ ସାଙ୍ଗ ମଧ୍ୟ, ମା ସମସ୍ତଙ୍କର ଜାଗା ନେଇପାରିବ କିନ୍ତୁ ମା'ର ଜାଗା କେହି ନେଇପାରିବେ ନାହିଁ |
The mother is also a good sister and a good friend, the mother can take everyone's place but no one can take the mother's place.
Maa Jane Bhala Bhouni O Bhala Sanga Madhya, Maa Samastankara Jaga Neipariba Kintu Maa ra Jaga Kehi Neiparibe Nahin.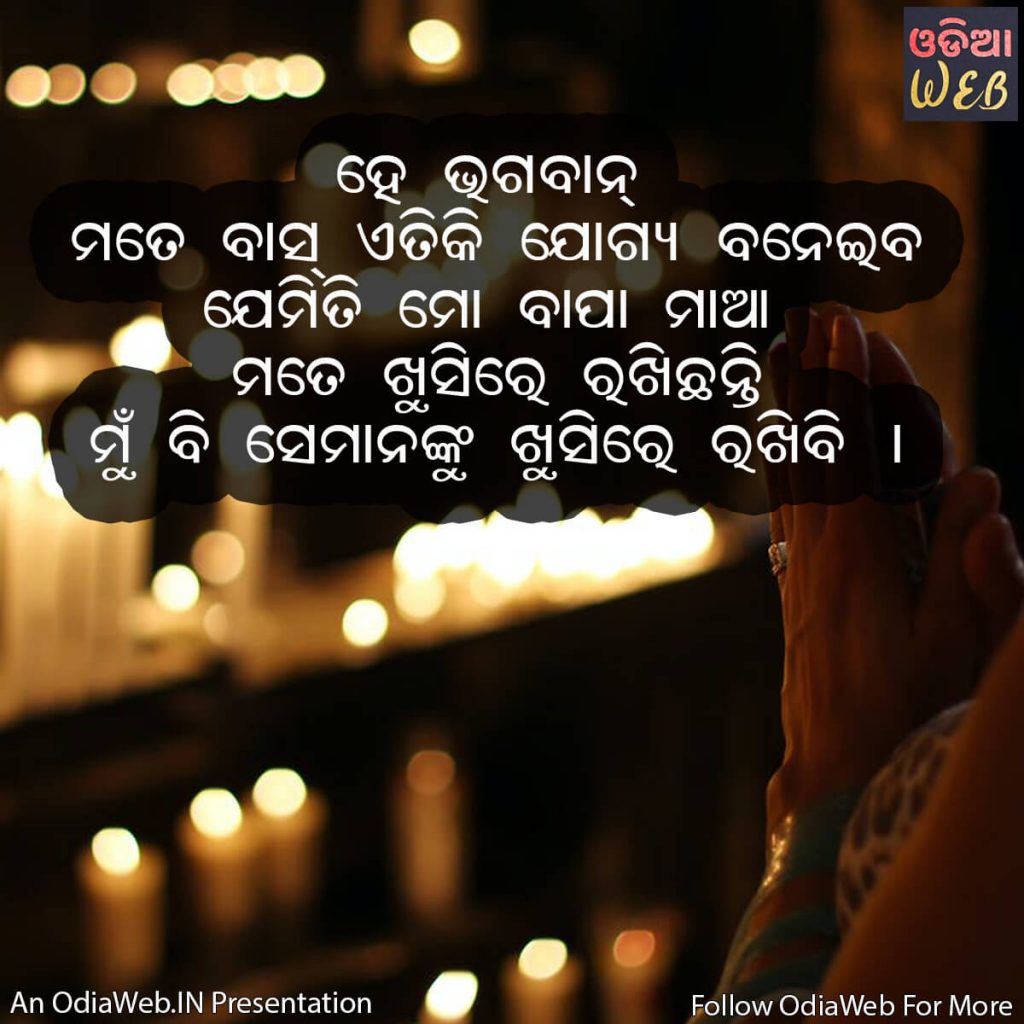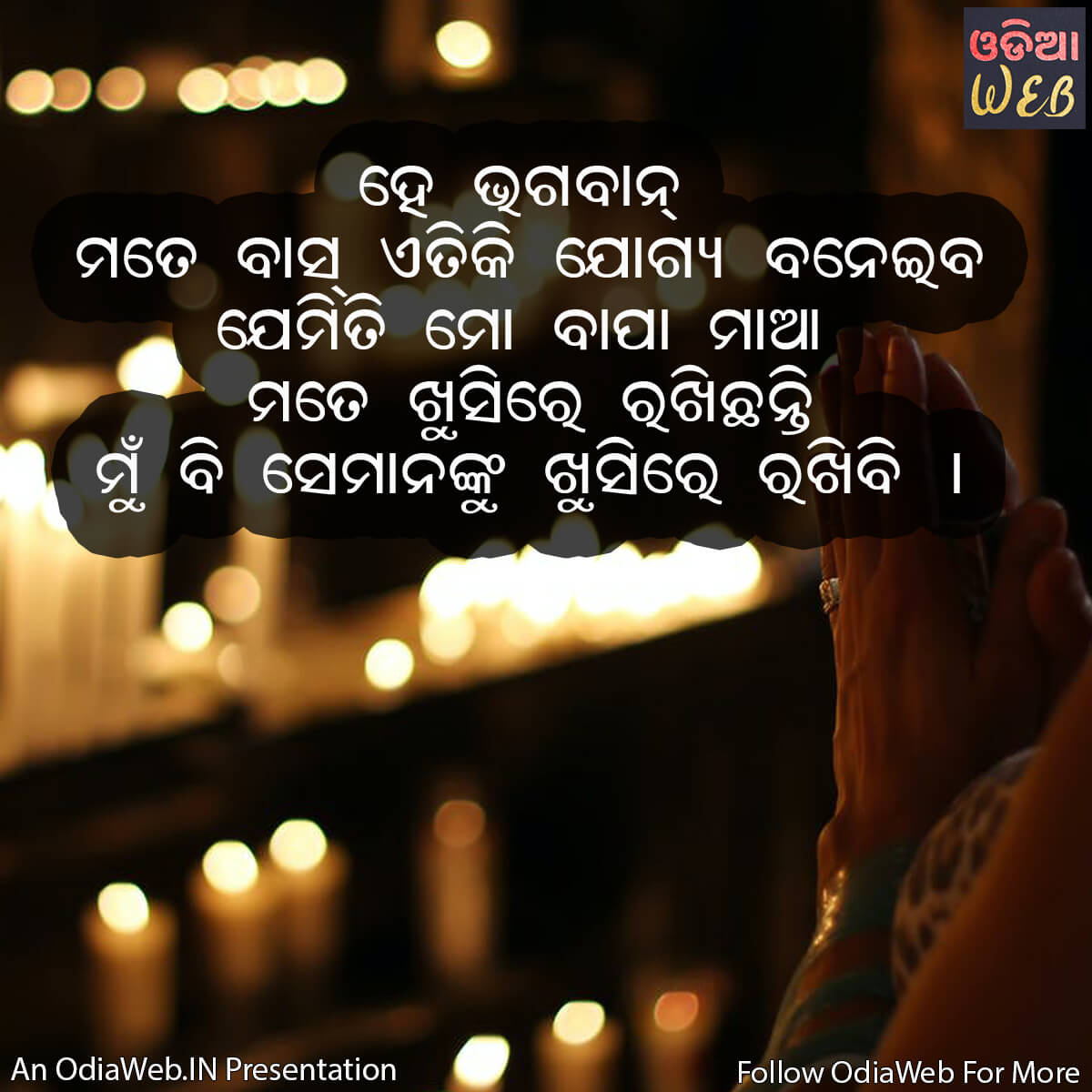 ହେ ଭଗବାନ୍ ମତେ ବାସ୍ ଏତିକି ଯୋଗ୍ୟ ବନେଇବ ଯେମିତି ମୋ ବାପା ମାଆ ମତେ ଖୁସିରେ ରଖିଛନ୍ତି ମୁଁ ବି ସେମାନଙ୍କୁ ଖୁସିରେ ରଖିବି |
Oh my God, make me as worthy as my parents have made me happy and I will make them happy too.
He Bhagaban, Mate Bas Etiki Jogya Baneiba Jemiti Mo Bapa Maa Mate Khusire Rakhichanti, Mun b Semananku Khusire Rakhibi.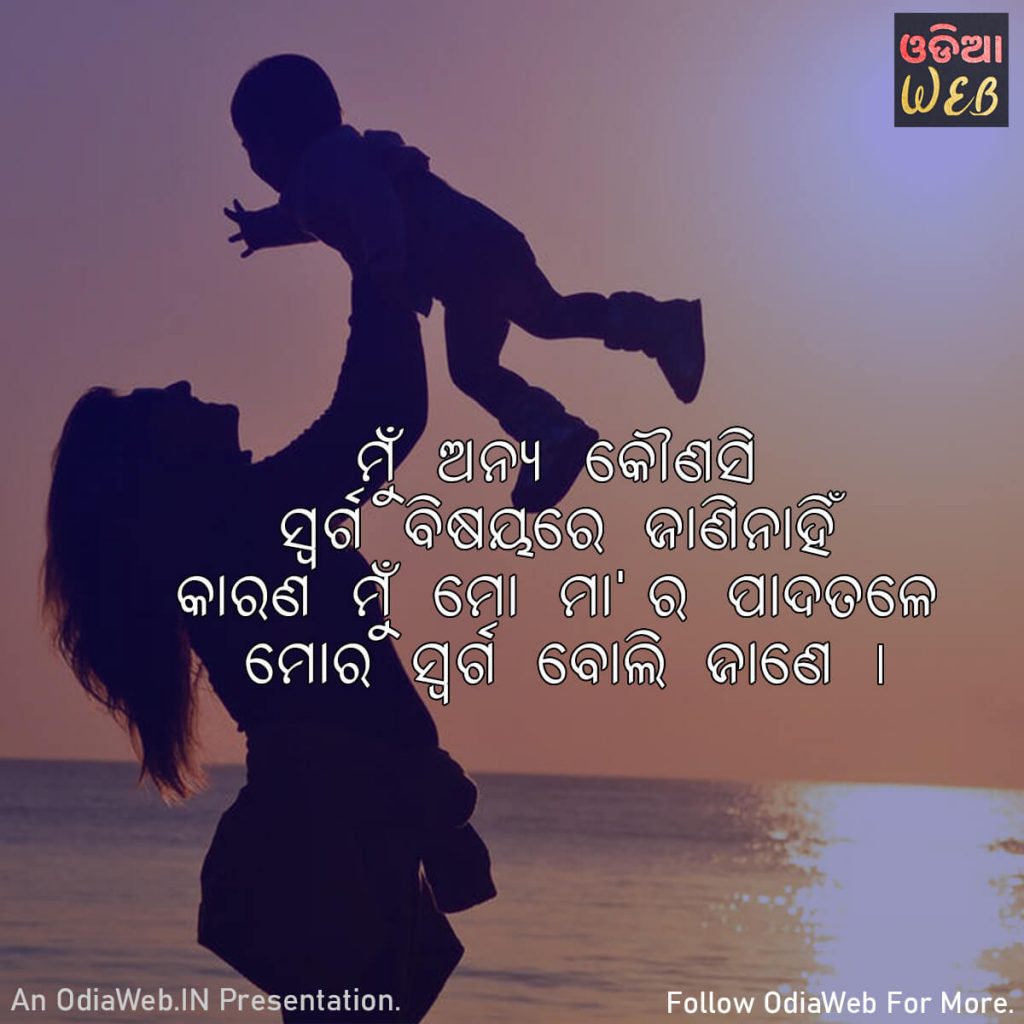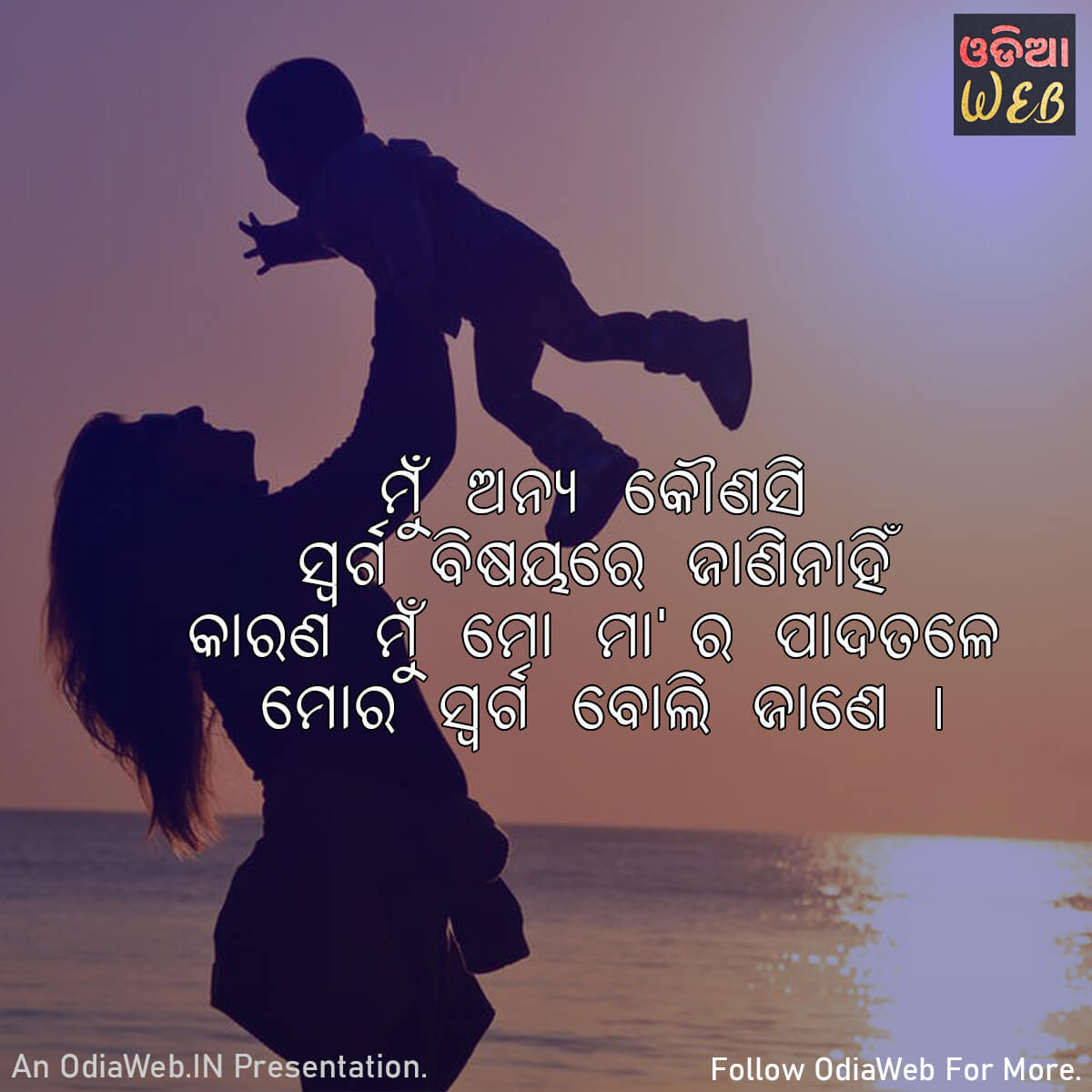 ମୁଁ ଅନ୍ୟ କୌଣସି ସ୍ୱର୍ଗ ବିଷୟରେ ଜାଣିନାହିଁ କାରଣ ମୁଁ ମୋ ମା'ର ପାଦତଳେ ମୋର ସ୍ୱର୍ଗ ବୋଲି ଜାଣେ |
I don't know of any other heaven because I know it is my heaven at the feet of my mother.
Mun Anya Kounasi Swarga Bisayare Janinahin Karana Mun Mo Maa ra Padatale Mora Swarga Boli Jane.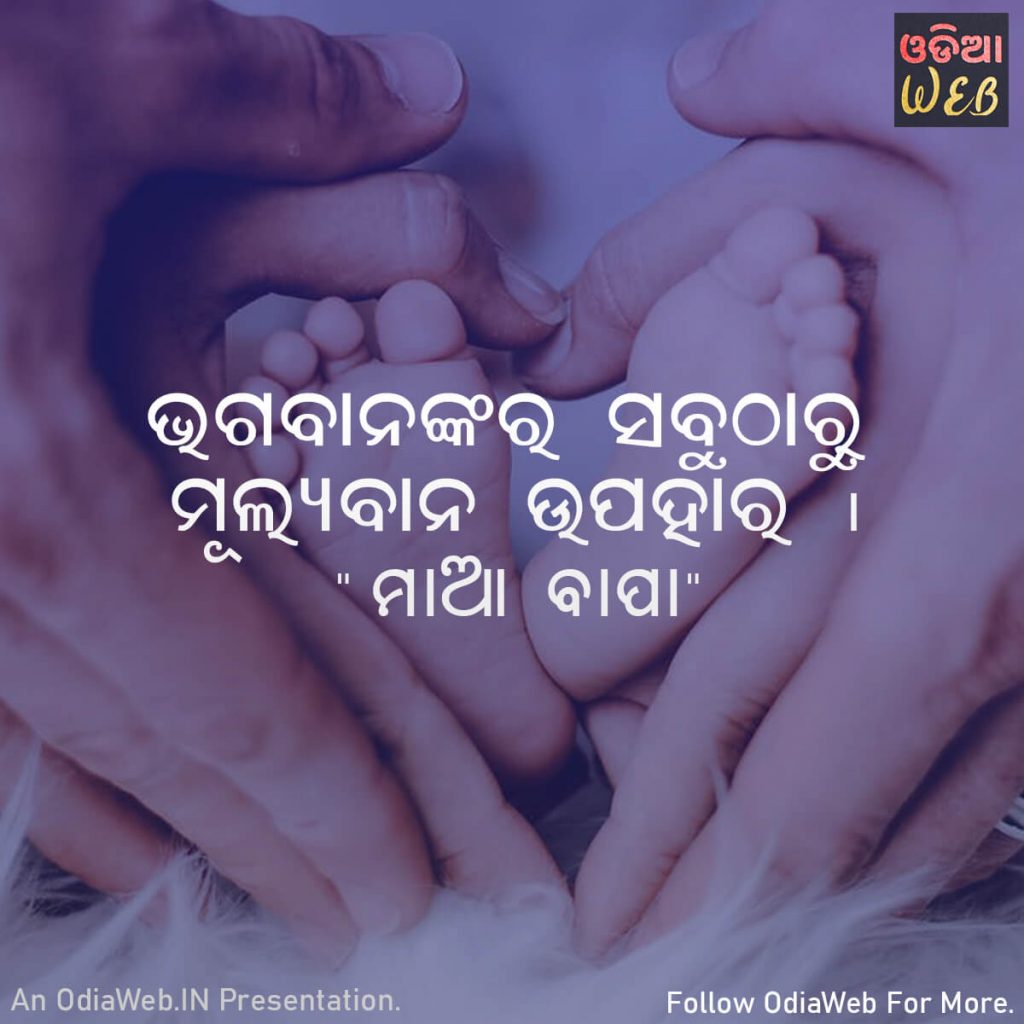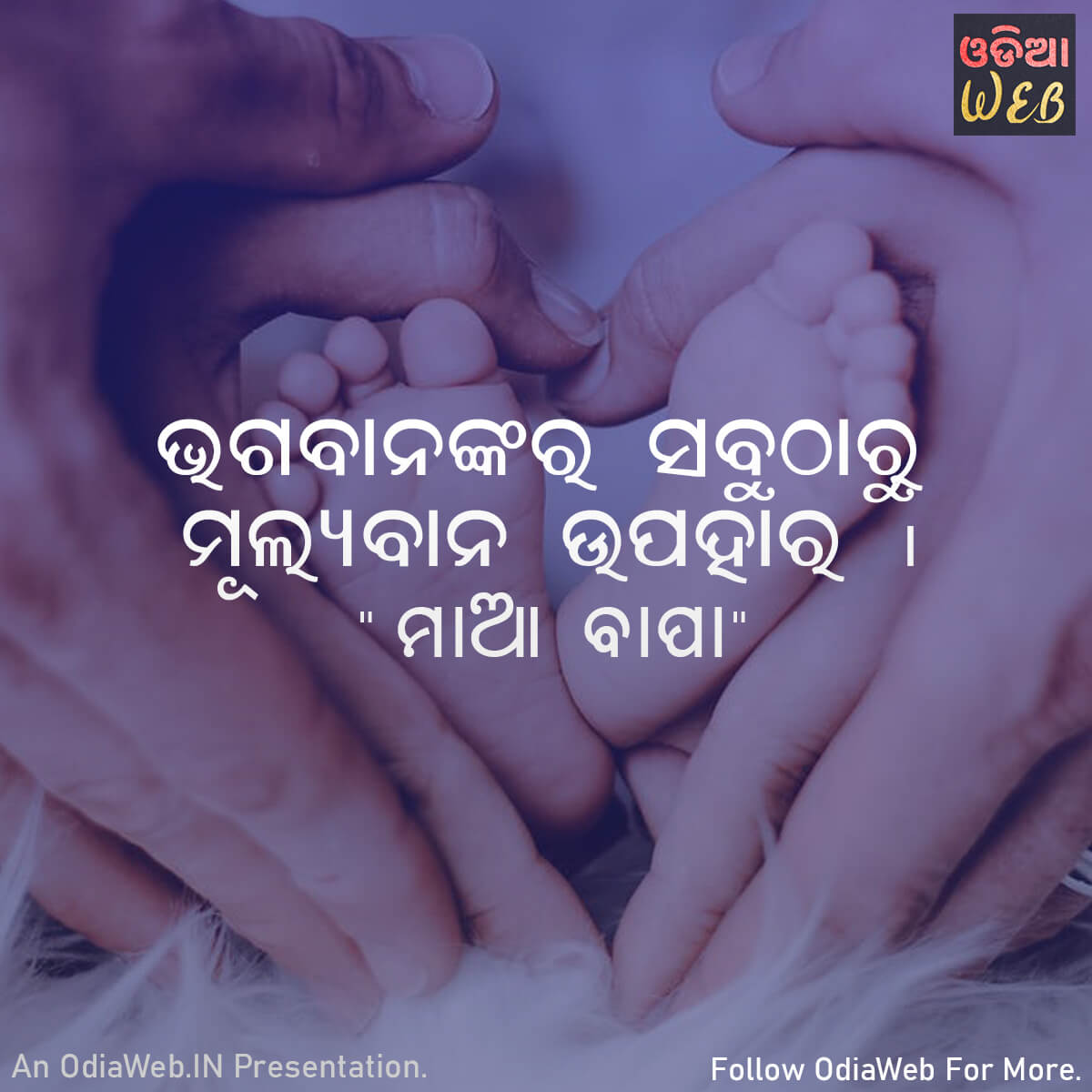 ଭଗବାନଙ୍କ ସବୁଠାରୁ ମୂଲ୍ୟବାନ ଉପହାର |
"ମାଆ ବାପା"
The most precious gift of God.
"Mom and Dad"
 Bhagaban nka Sabutharu Mulyaban Upahara.

"Maa Bapa"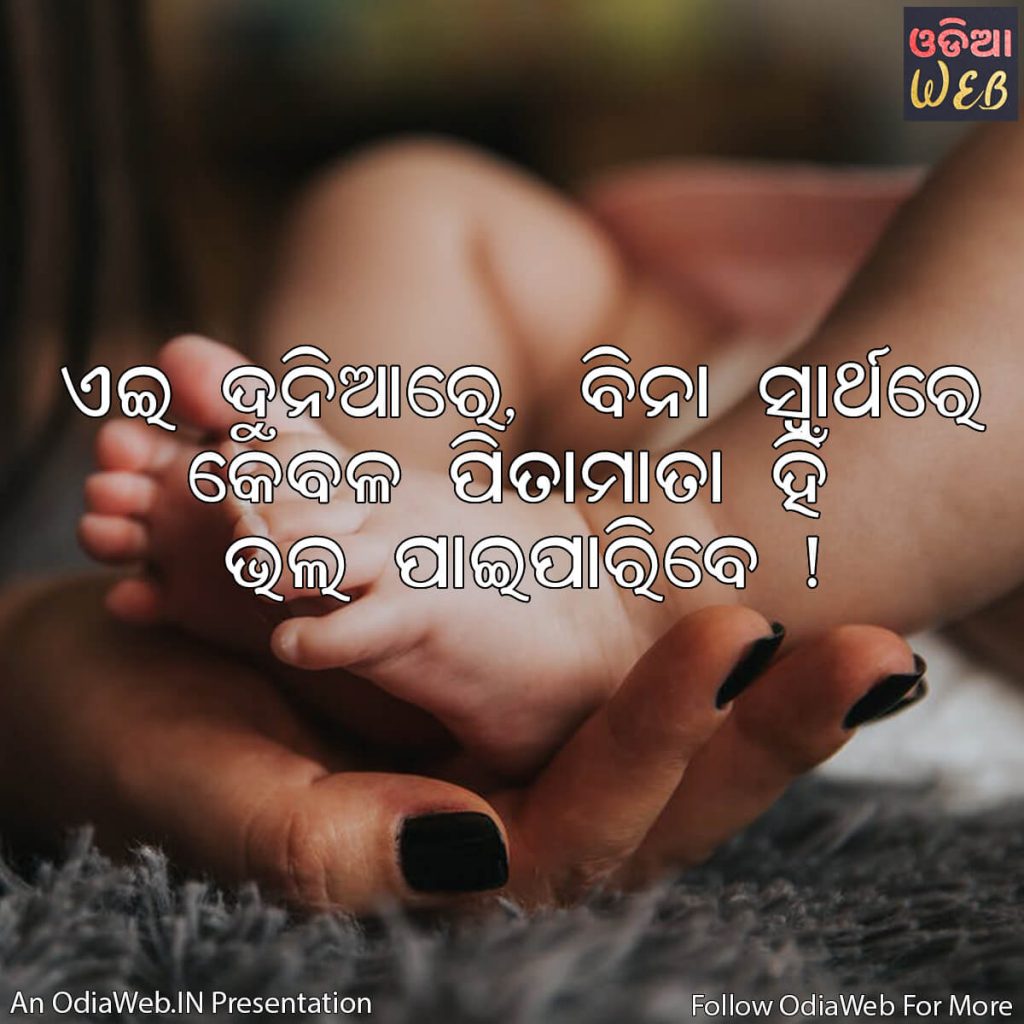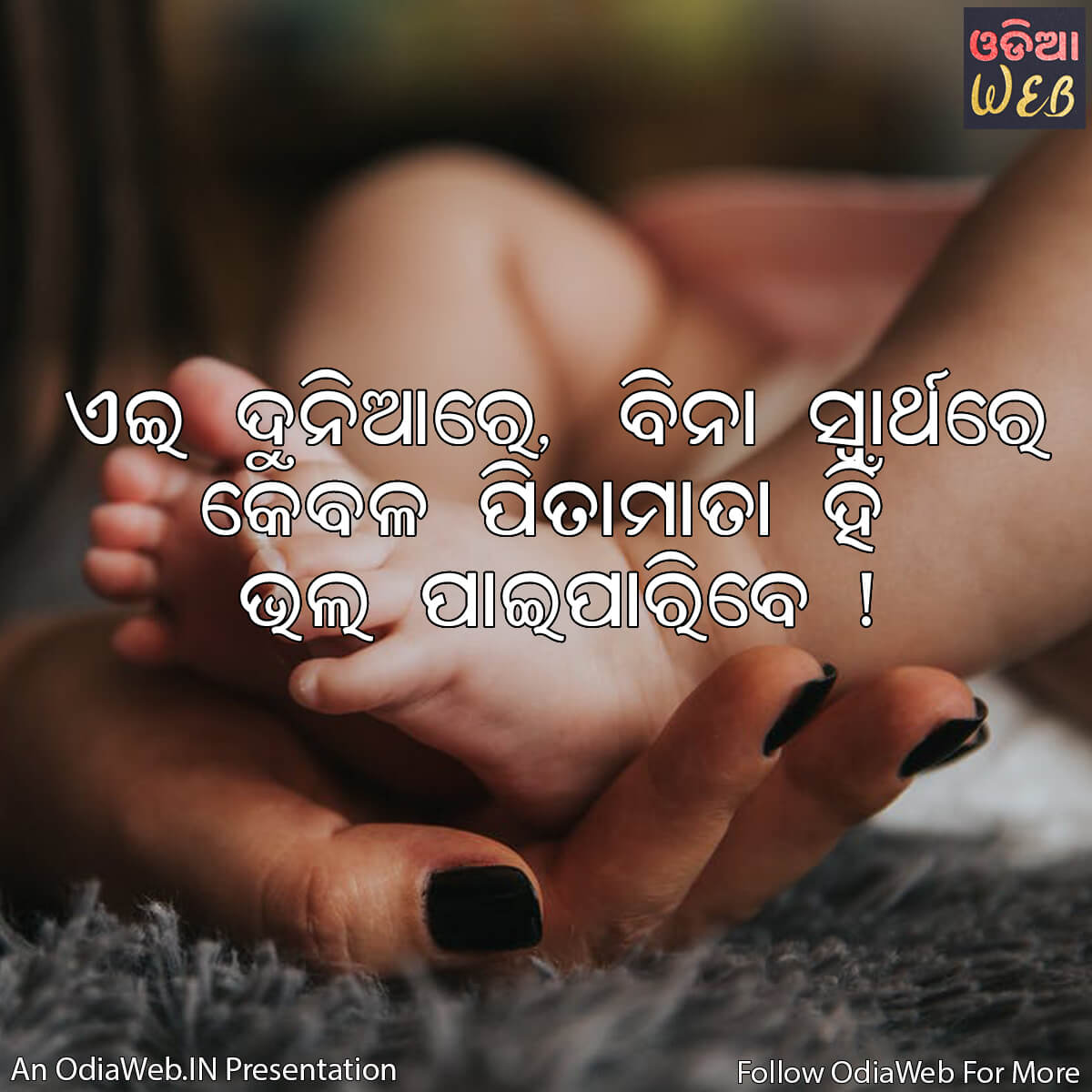 ଏଇ ଦୁନିଆରେ, ବିନା ସ୍ୱାର୍ଥରେ କେବଳ ପିତାମାତା ହିଁ ଭଲ ପାଇପାରିବେ!
In this world, only parents can love without selfishness!
Ei Duniare, Bina Swarthare Kebala Pita Mata Hin Bhala Paiparibe.
More: Odia Best Quotes on Parents
More: Odia Mother Father Quotes
Are you looking for Odia Book Chhamana Athaguntha By Fakirmohan Senapati , order today from OdishaShop.
Comments
comments