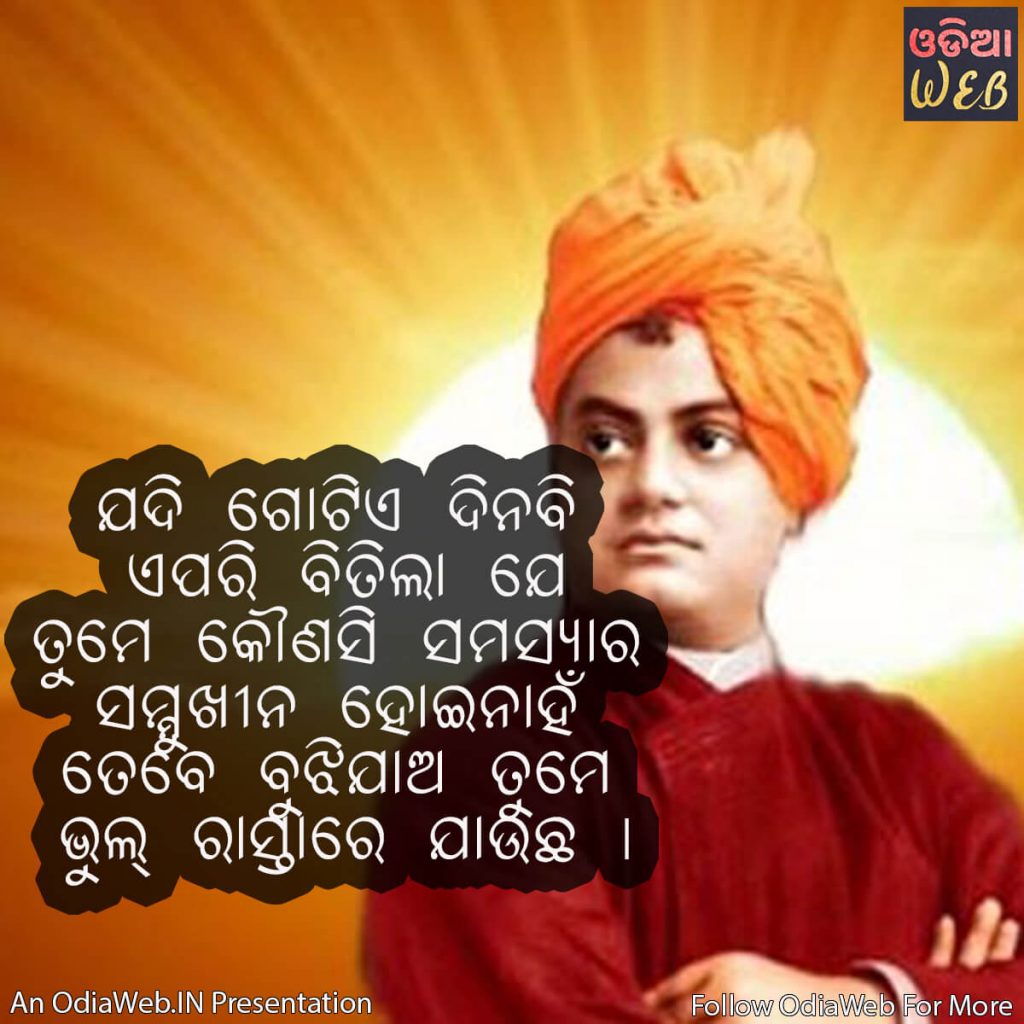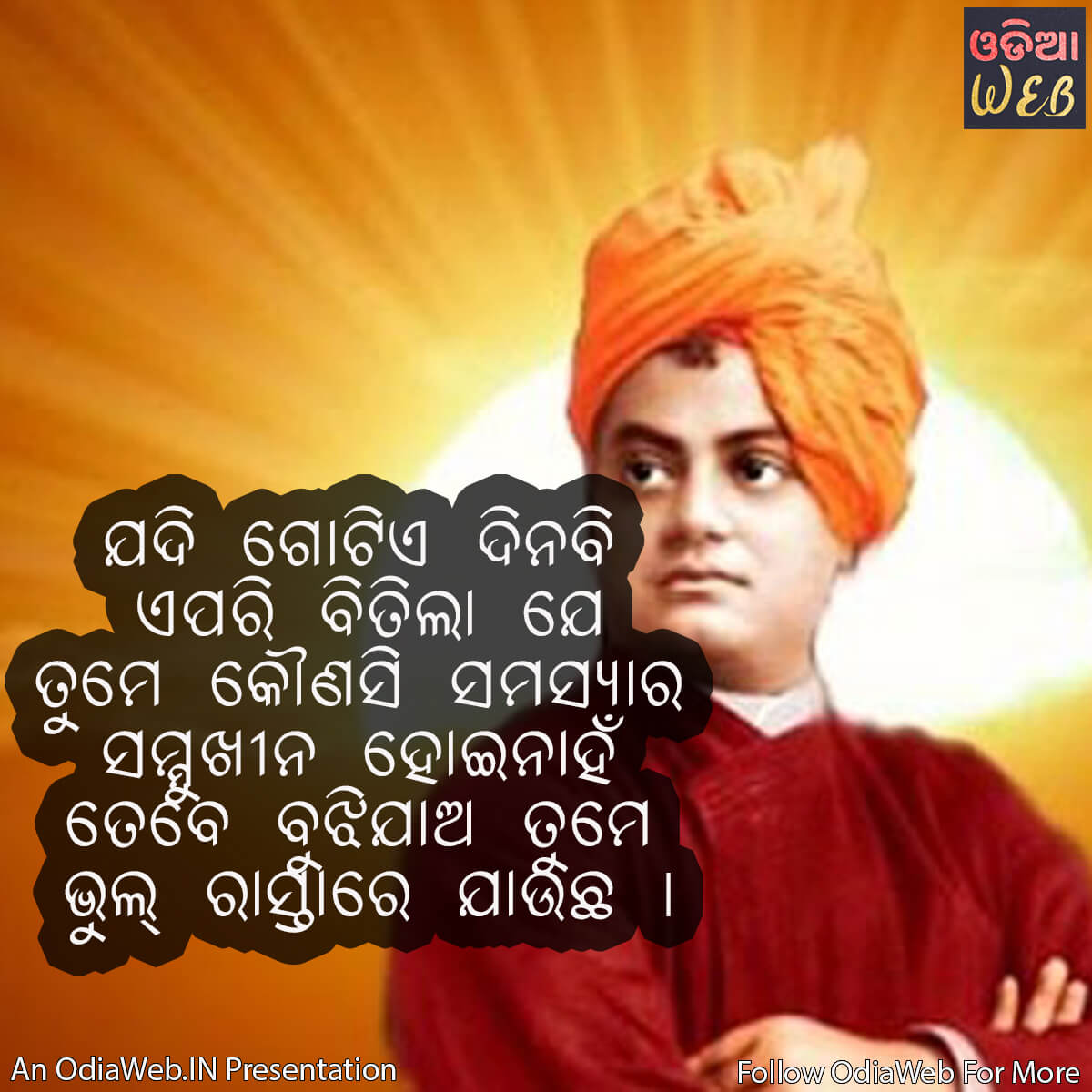 ଯଦି ଗୋଟିଏ ଦିନବି ଏପରି ବିତିଲା ଯେ ତୁମେ କୌଣସି ସମସ୍ୟାର ସମ୍ମୁଖୀନ ହୋଇନାହଁ ତେବେ ବୁଝିଯାଅ ତୁମେ ଭୁଲ୍ ରାସ୍ତାରେ ଯାଉଛ |
If one day has passed that you have not had a problem, understand that you are going the wrong way.
Jadi Gotie Dina b Epari Bitila Je Tume Kounasi Samasyara Sammukhina Hoinahan Tebe Bujhijao Tume Bhul Rastare Jauchha.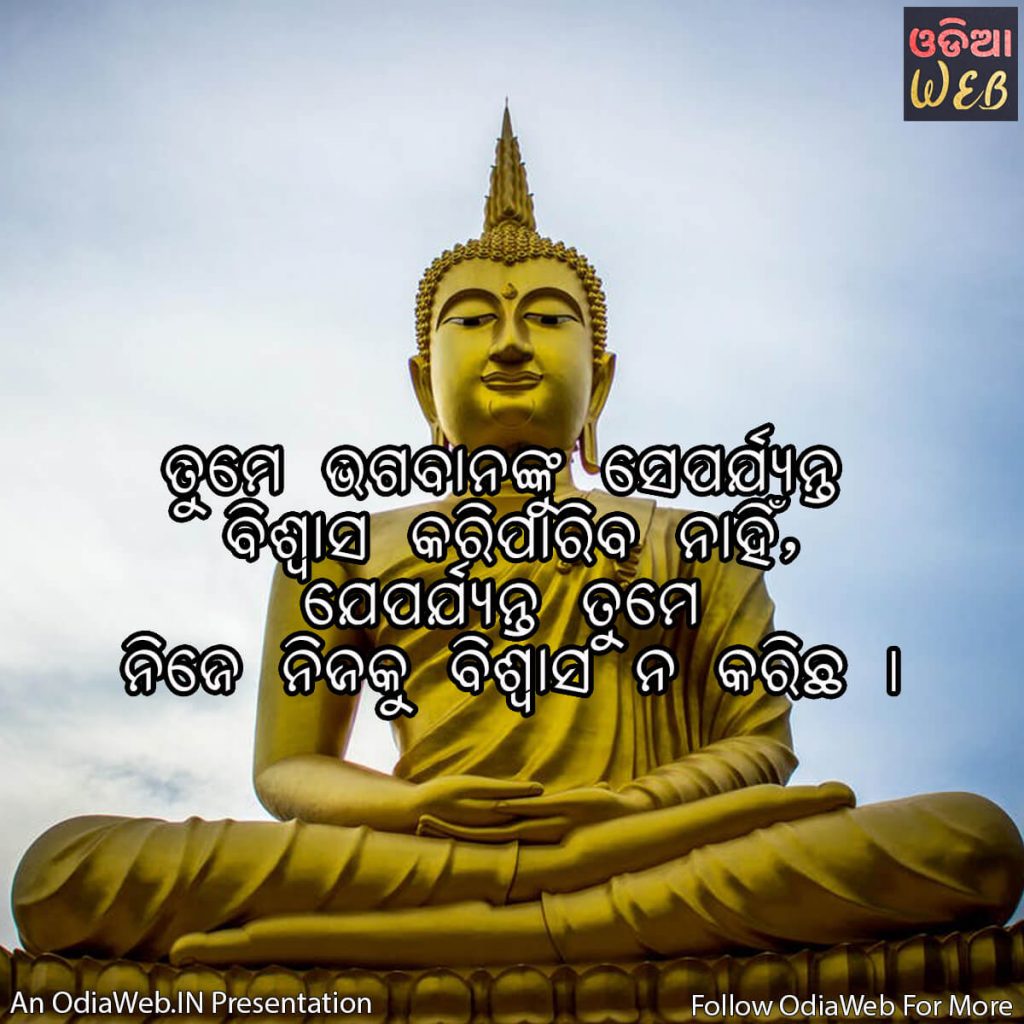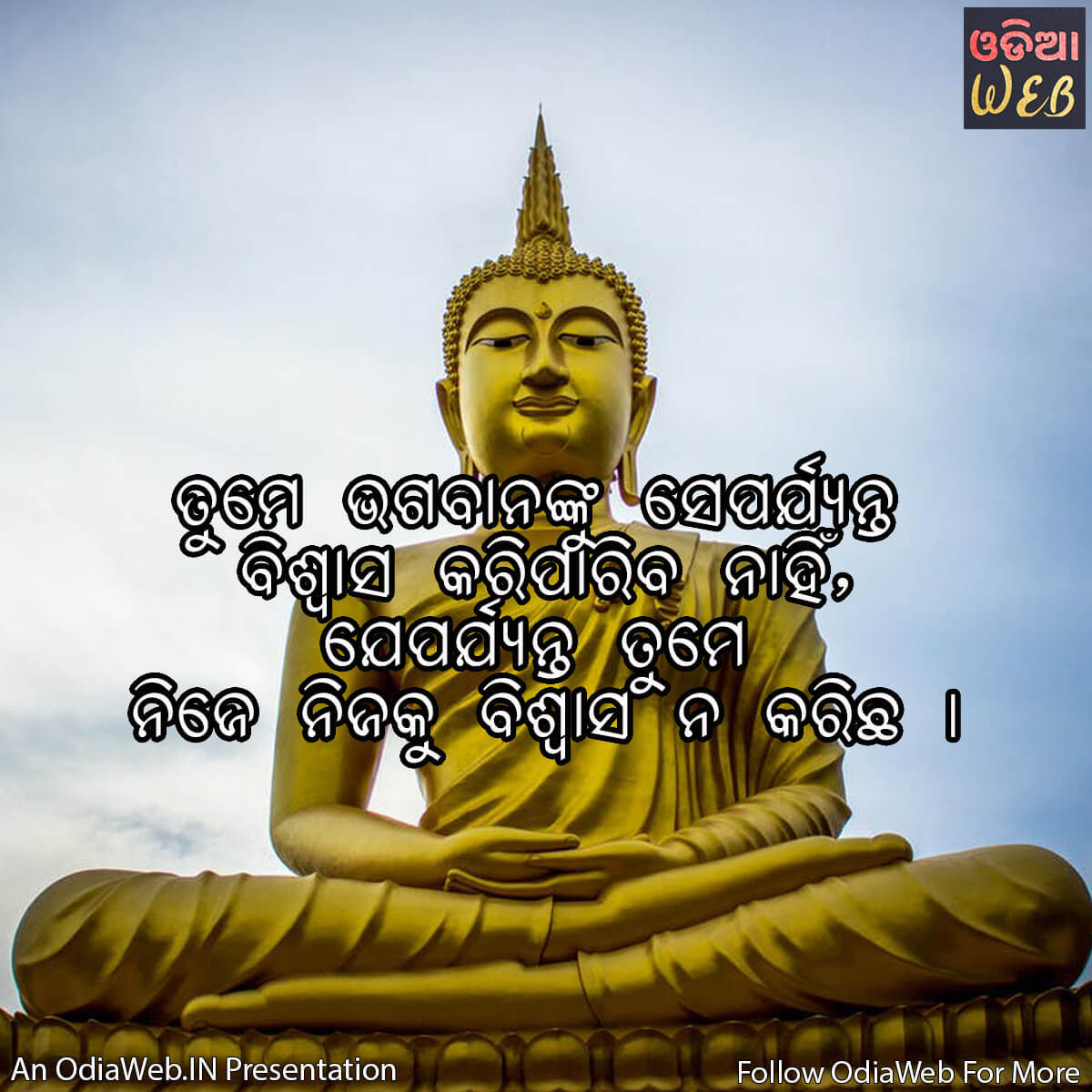 ତୁମେ ଭଗବାନଙ୍କୁ ସେପର୍ଯ୍ୟନ୍ତ ବିଶ୍ୱାସ କରିପାରିବ ନାହିଁ, ଯେପର୍ଯ୍ୟନ୍ତ ତୁମେ ନିଜେ ନିଜକୁ ବିଶ୍ୱାସ ନ କରିଛ |
You cannot believe in God until you have believed in yourself.
Tume Bhagaban nku Separjanta Biswas Karipariba Nahin, Jeparjanta Tume Nije Nijaku Biswas Na Karichha.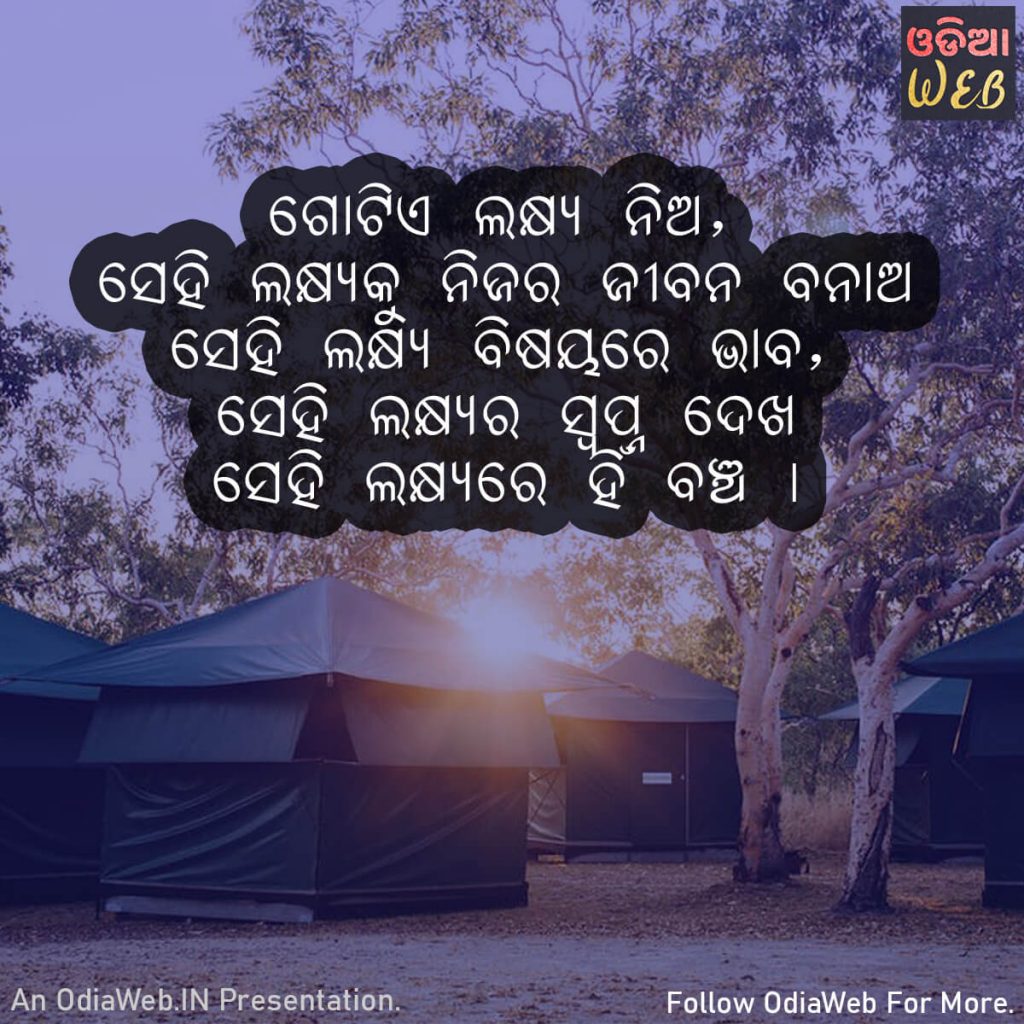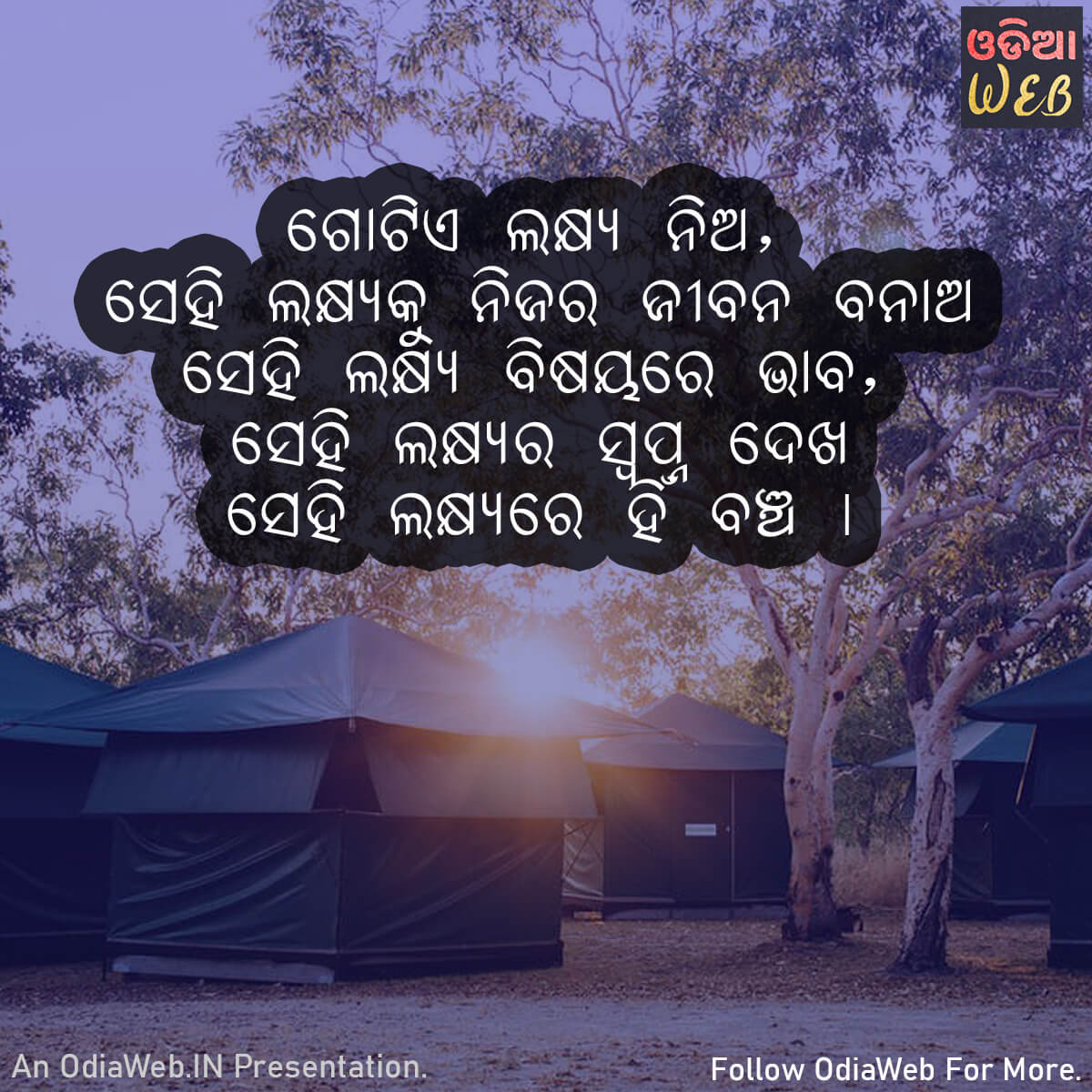 ଗୋଟିଏ ଲକ୍ଷ୍ୟ ନିଅ, ସେହି ଲକ୍ଷ୍ୟକୁ ନିଜର ଜୀବନ ବନାଅ ସେହି ଲକ୍ଷ୍ୟ ବିଷୟରେ ଭାବ, ସେହି ଲକ୍ଷ୍ୟର ସ୍ୱପ୍ନ ଦେଖ, ସେହି ଲକ୍ଷ୍ୟରେ ହିଁ ବଞ୍ଚ |
Take a goal, make that goal your life, think about that goal, dream of that goal, live on that goal.
Gotie Lakhya Nea, Sehi Lakhyaku Nijara Jibana Banao, Sehi Lakhya Bisayare Bhaba, Sehi Lakhyara Swapna Dekha, Sehi Lakhyare Bancha.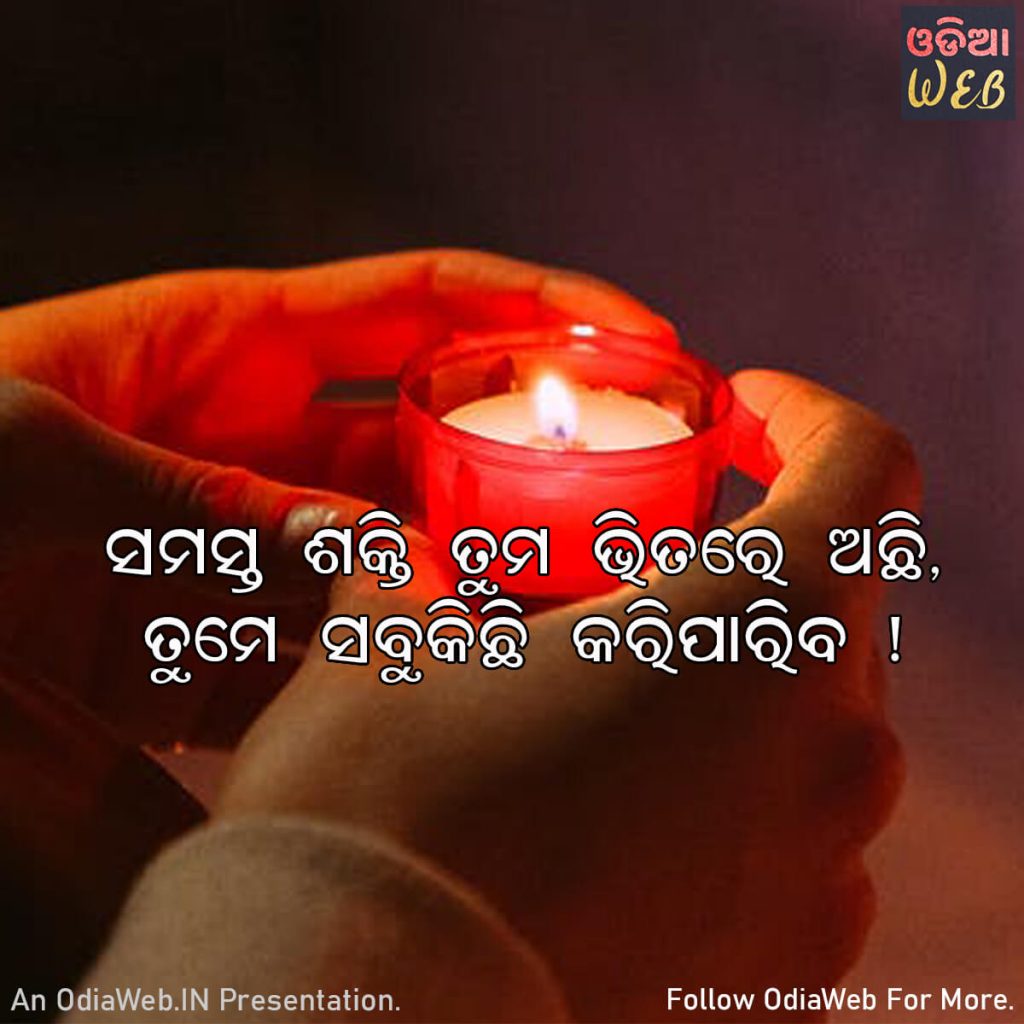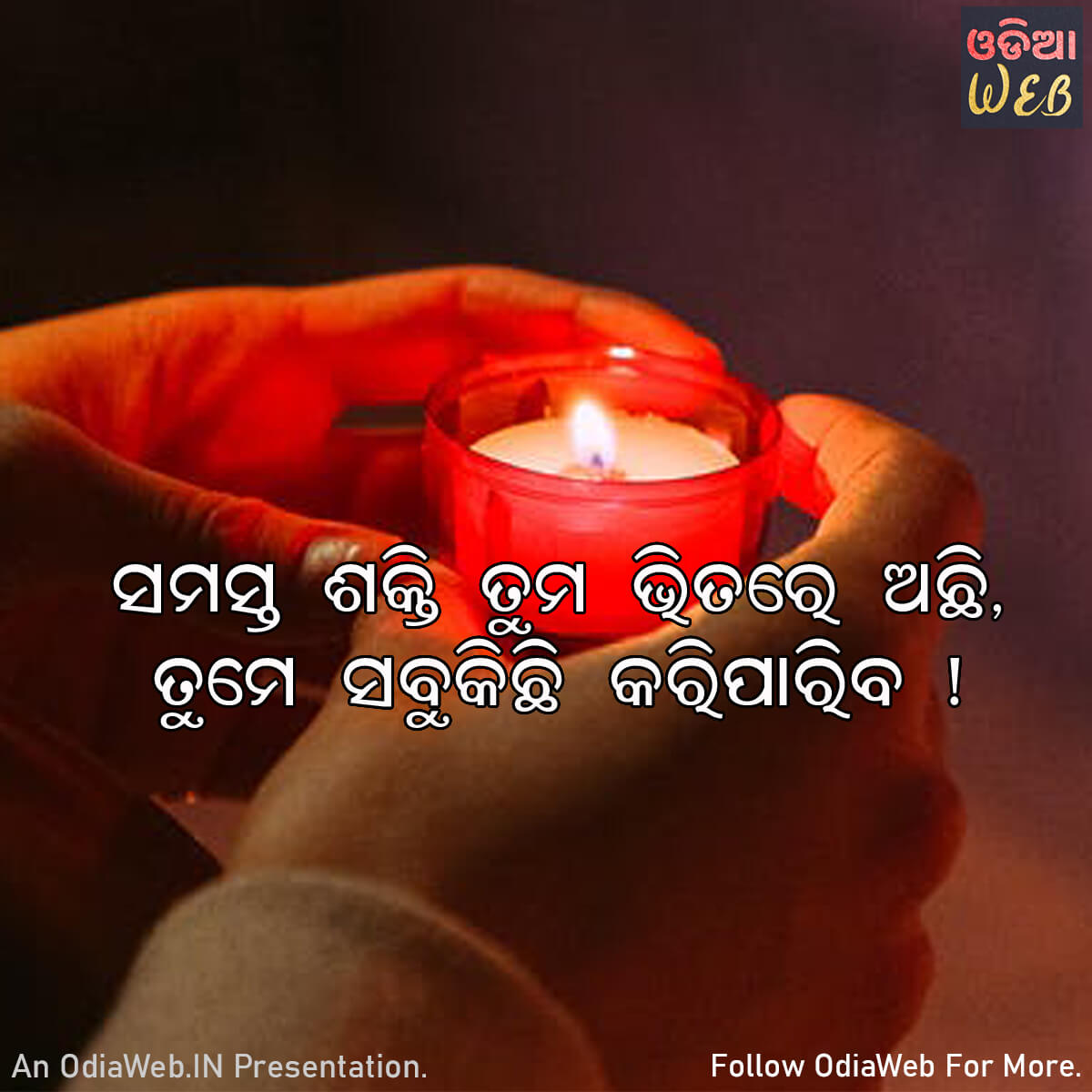 ସମସ୍ତ ଶକ୍ତି ତୁମ ଭିତରେ ଅଛି, ତୁମେ ସବୁକିଛି କରିପାରିବ !
All the power is in you, you can do anything!
Samasta Shakti Tuma Bhitare Achhi, Tume Sabukichhi Karipariba.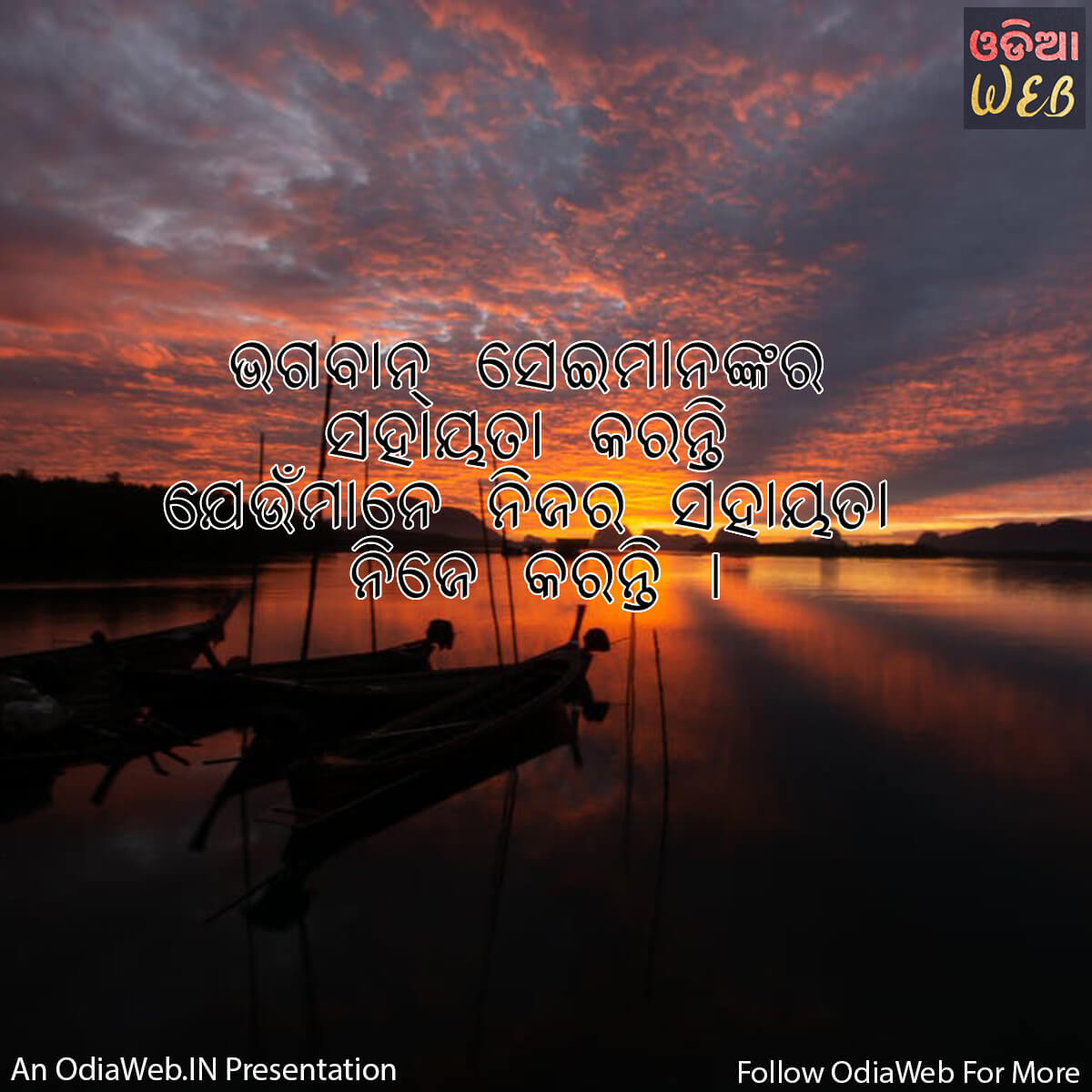 ଭଗବାନ୍ ସେଇମାନଙ୍କର ସହାୟତା କରନ୍ତି,ଯେଉଁମାନେ ନିଜର ସହାୟତା ନିଜେ କରନ୍ତି |
God helps those who help themselves.
Bhagaban Seimanankara Sahayata Karanti, Jeunmane Nijara Sahayata Nije karanti.
More: Swami Vivekananda Odia Sms
More: Inspiring Quotes by Swami Vivekananda
Comments
comments