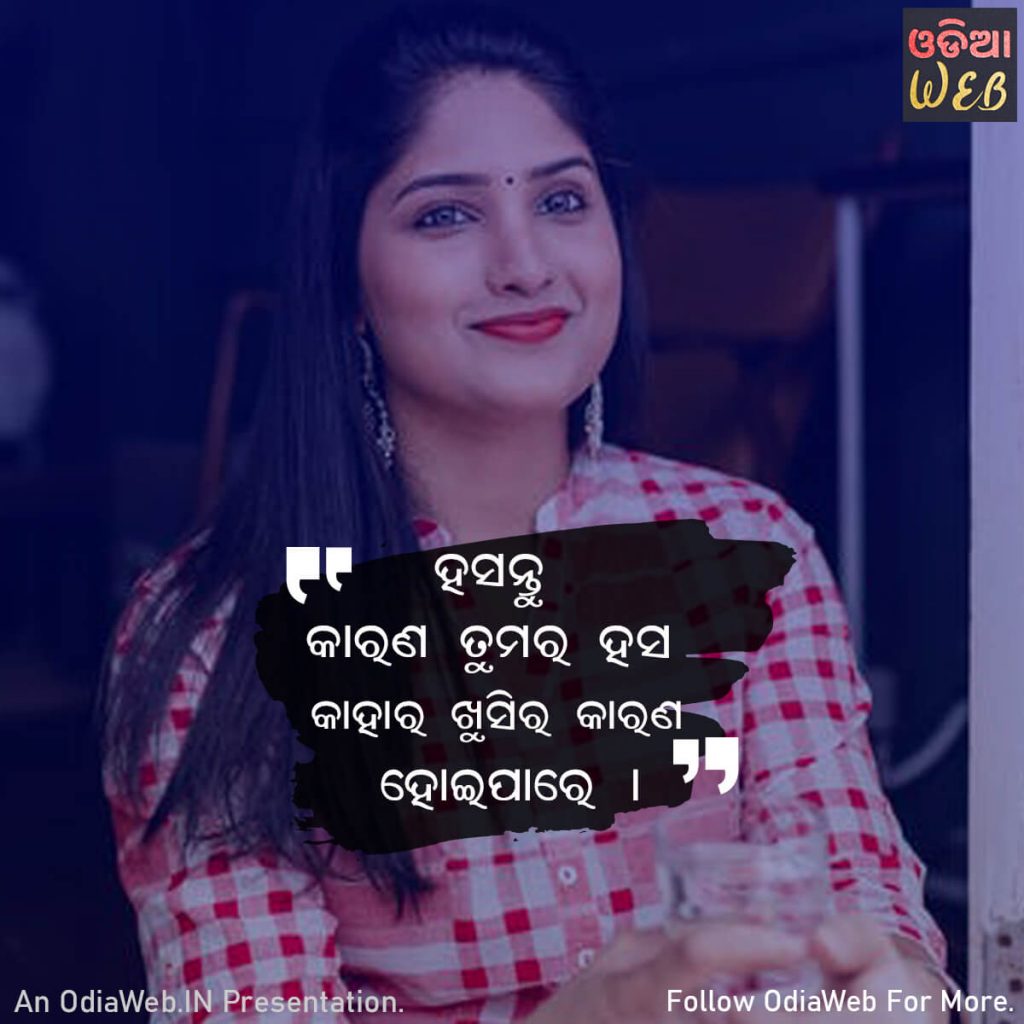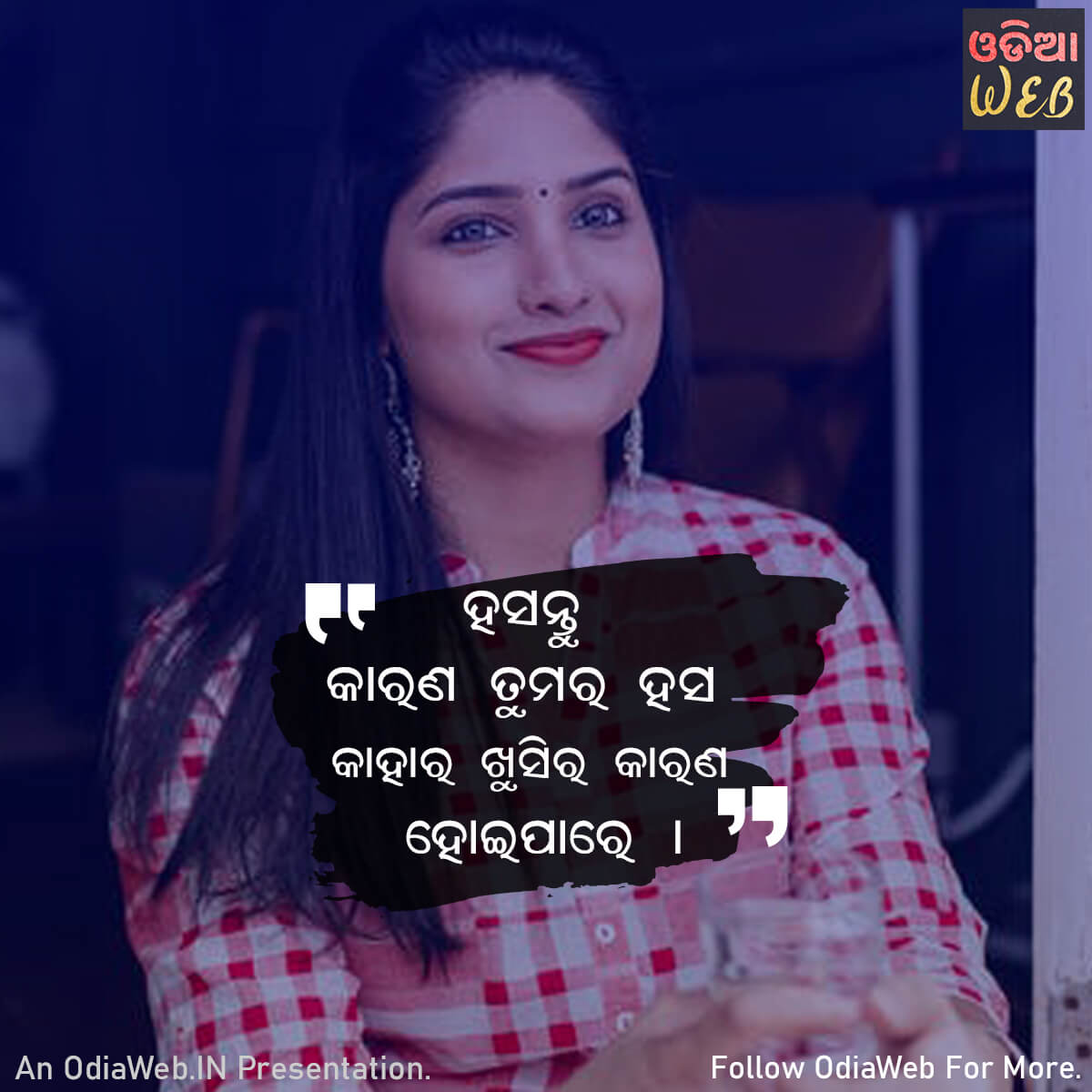 ହସନ୍ତୁ, କାରଣ ତୁମର ହସ କାହାର ଖୁସିର କାରଣ ହୋଇପାରେ ।
Laugh, because your smile can make someone happy.
Hasantu, Karana Tumara Hasa Kahara Khusira Karana Hoipare.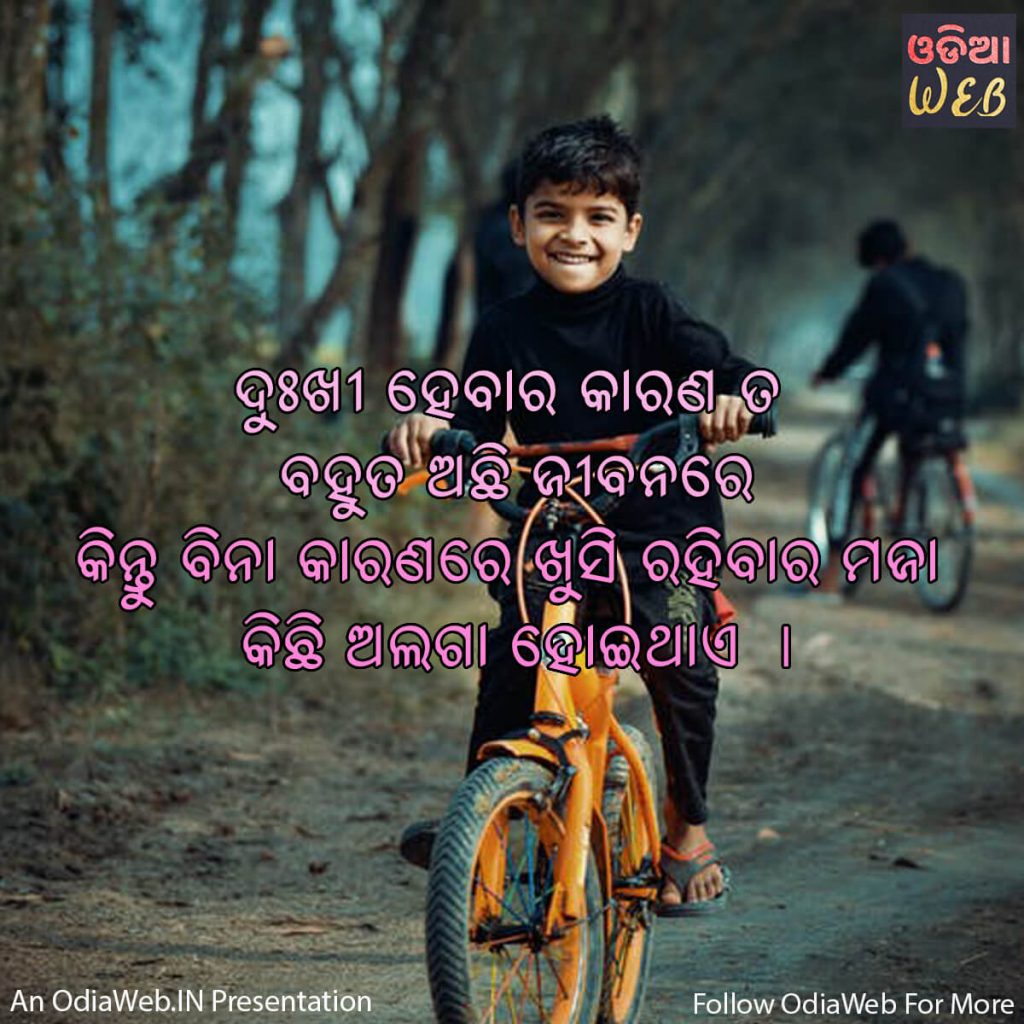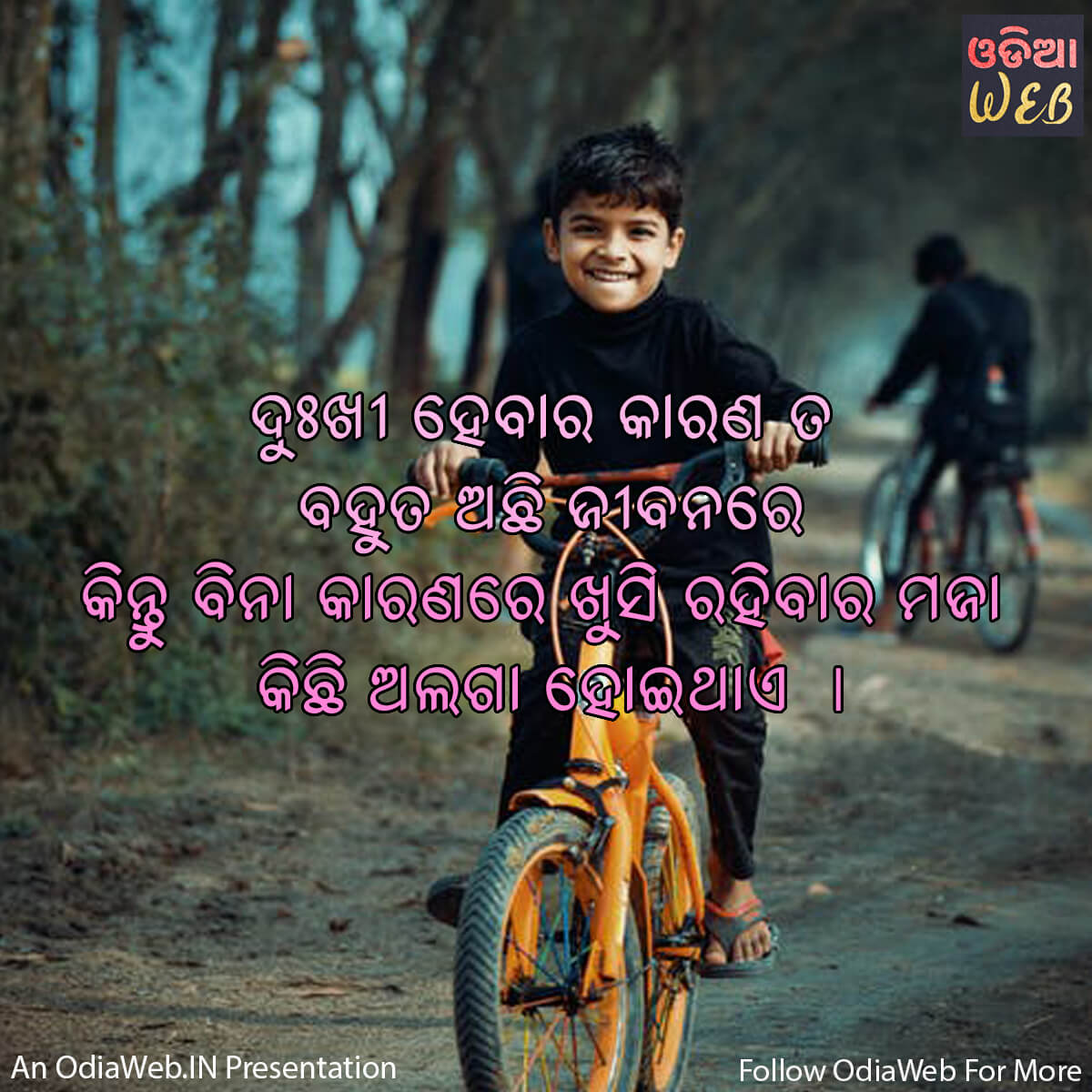 ଦୁଃଖୀ ହେବାର କାରଣ ତ ବହୁତ ଅଛି ଜୀବନରେ, କିନ୍ତୁ ବିନା କାରଣରେ ଖୁସି ରହିବାର ମଜା କିଛି ଅଲଗା ହୋଇଥାଏ ।
There are many reasons to be sad in life, but the joy of being happy for no reason is different.
Dukhi Hebara Karana Ta Bahuta Achhi Jibanare, Kintu Bina Karanare Khusi Hebara Maja Kichhi Alaga Hoithae.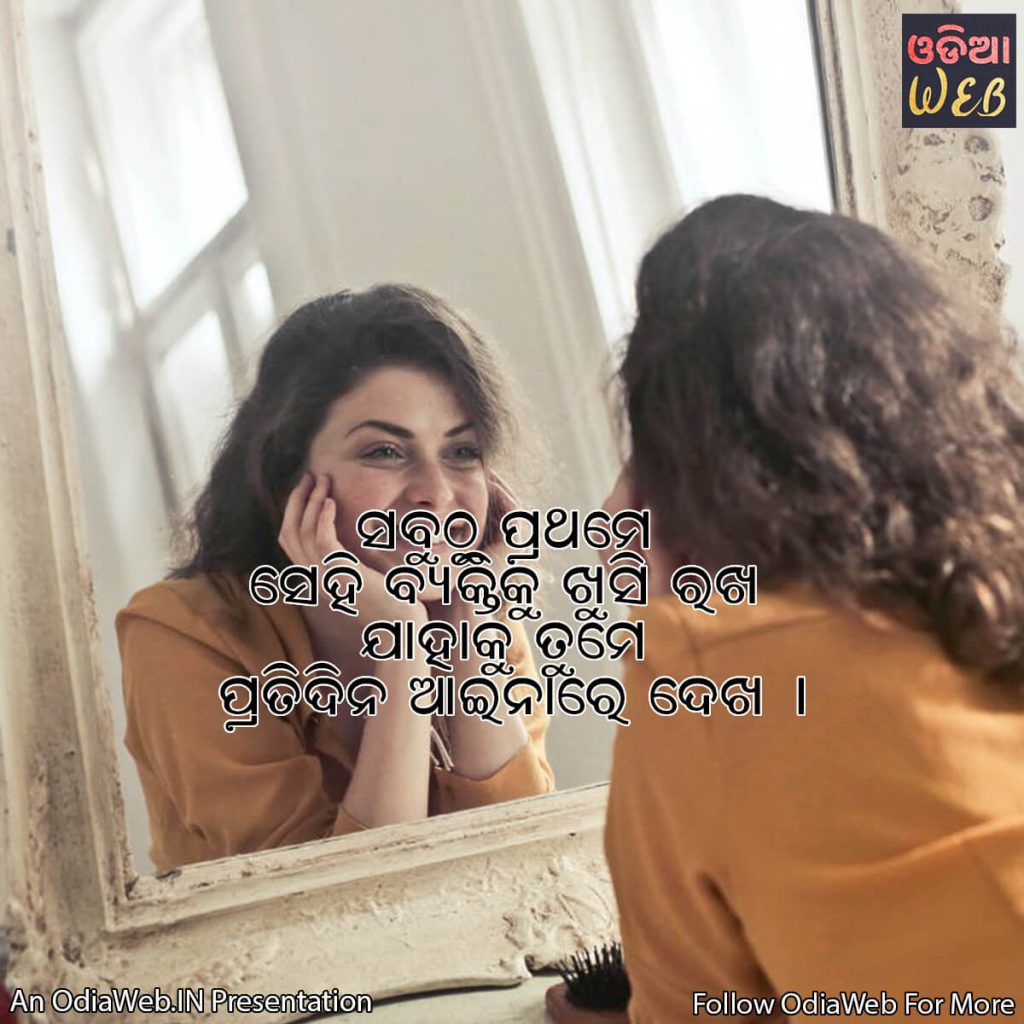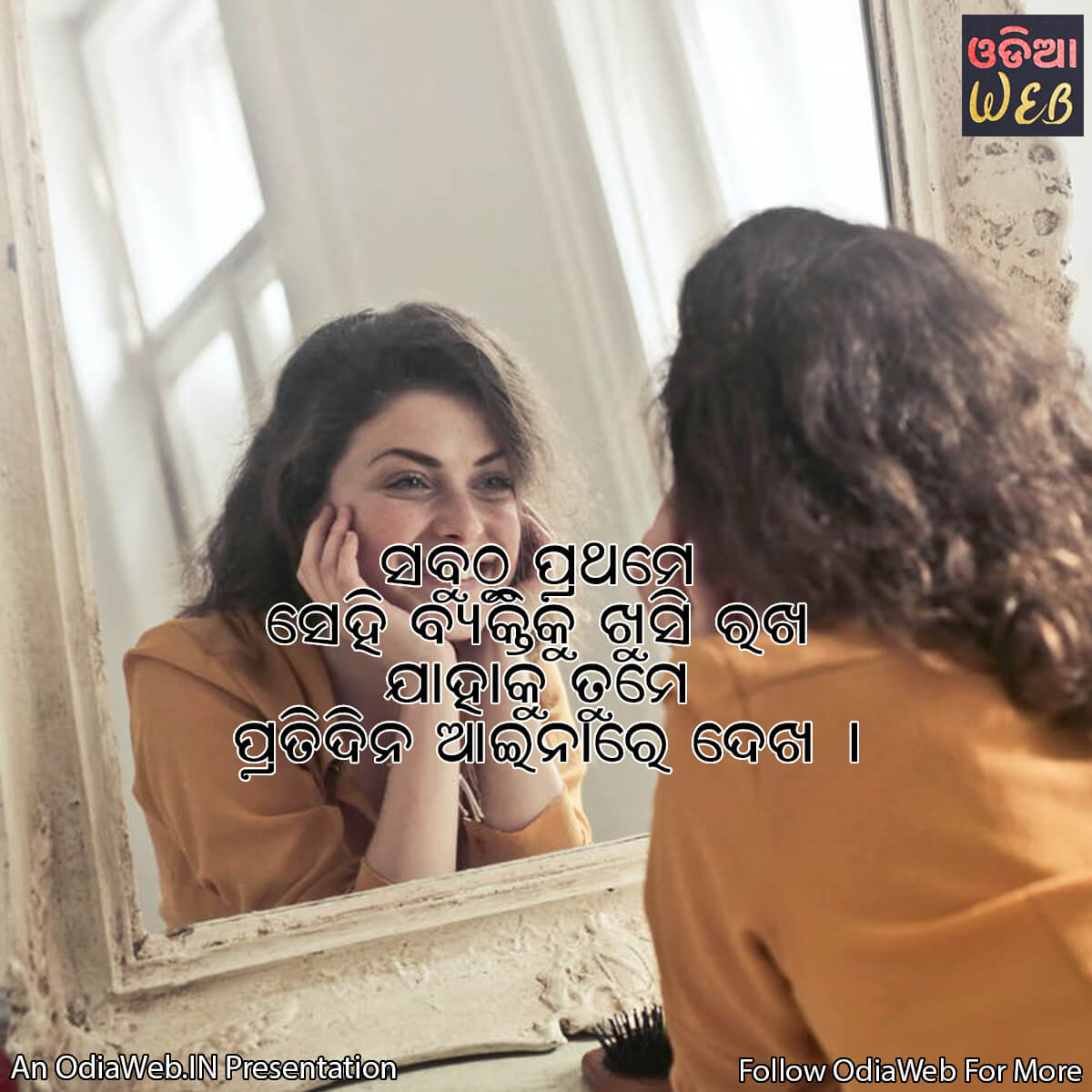 ସବୁଠୁ ପ୍ରଥମେ ସେହି ବ୍ୟକ୍ତିକୁ ଖୁସି ରଖ, ଯାହାକୁ ତୁମେ ପ୍ରତିଦିନ ଆଇନାରେ ଦେଖ ।
First of all, be happy with the person you see in the mirror every day.
Sabuthu Prathame Sehi Byaktiku Khusi Rakha, Jahaku Tume Pratidina Aainare Dekha.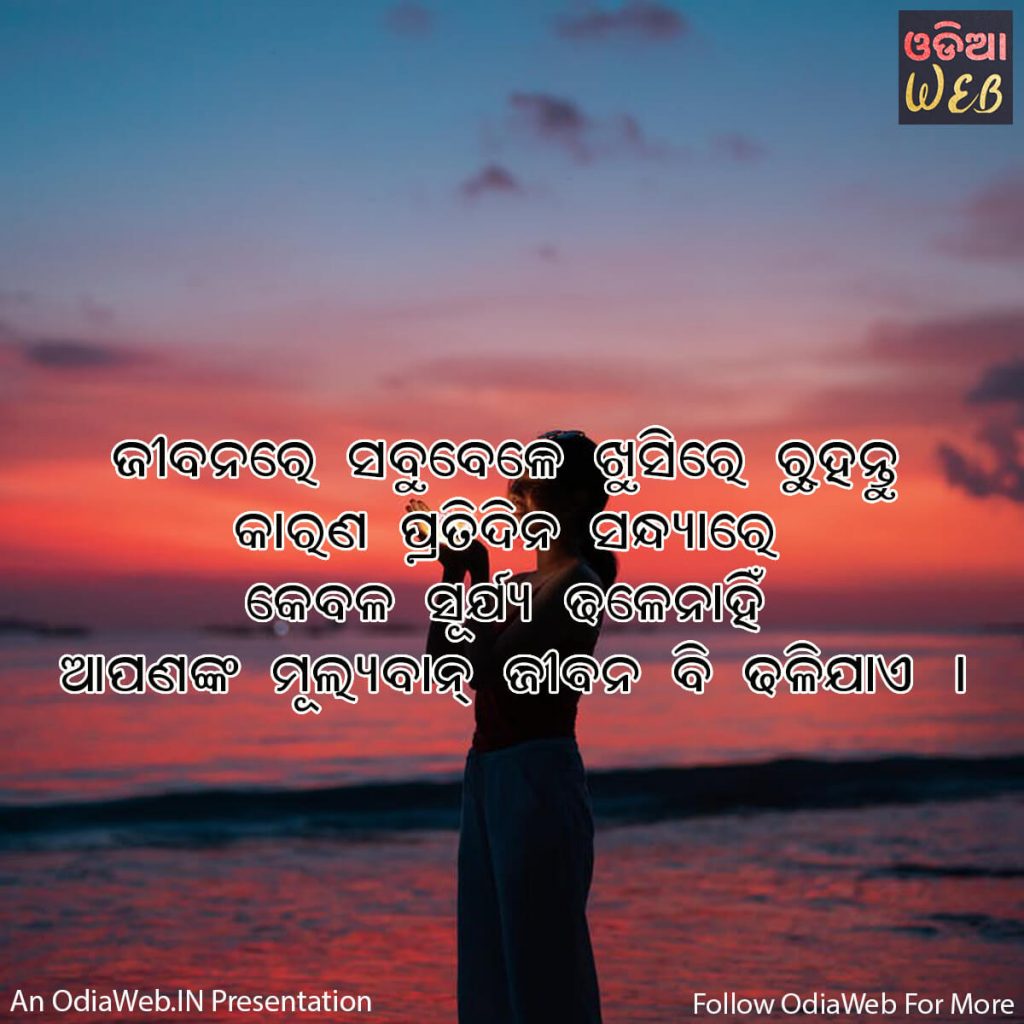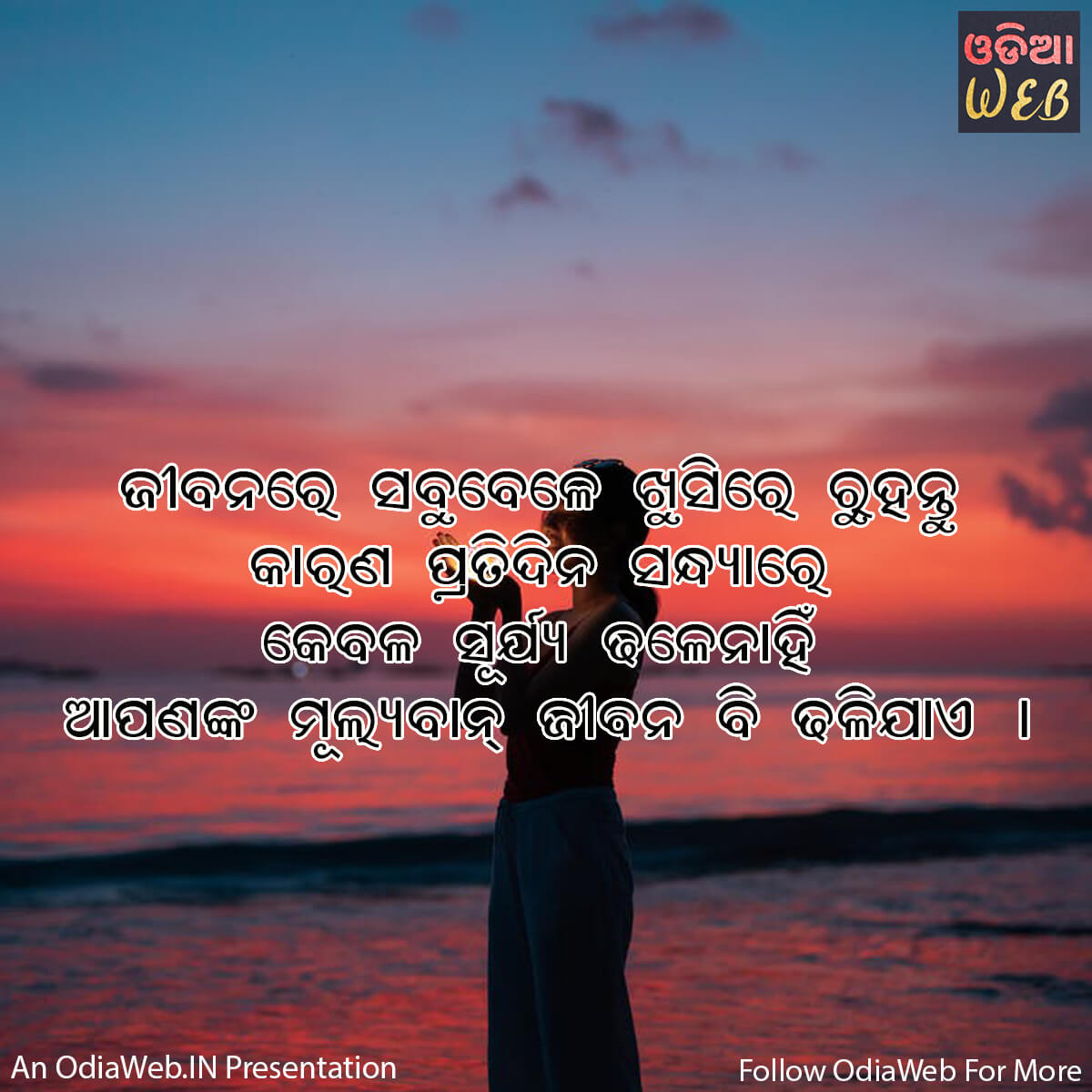 ଜୀବନରେ ସବୁବେଳେ ଖୁସିରେ ରୁହନ୍ତୁ କାରଣ ପ୍ରତିଦିନ ସନ୍ଧ୍ୟାରେ କେବଳ ସୂର୍ଯ୍ୟ ଢଳେନାହିଁ, ଆପଣଙ୍କ ମୂଲ୍ୟବାନ୍ ଜୀବନ ବି ଢଳିଯାଏ ।
Always be happy in life because not only does the sun shine every evening, your precious life also shines.
Jibanare Sabubele Khusire Ruhantu Karana Pratidina Sandhyare Kebala Surya Dhalenahin, Apananka Mulyaban Jibana bi Dhalijae.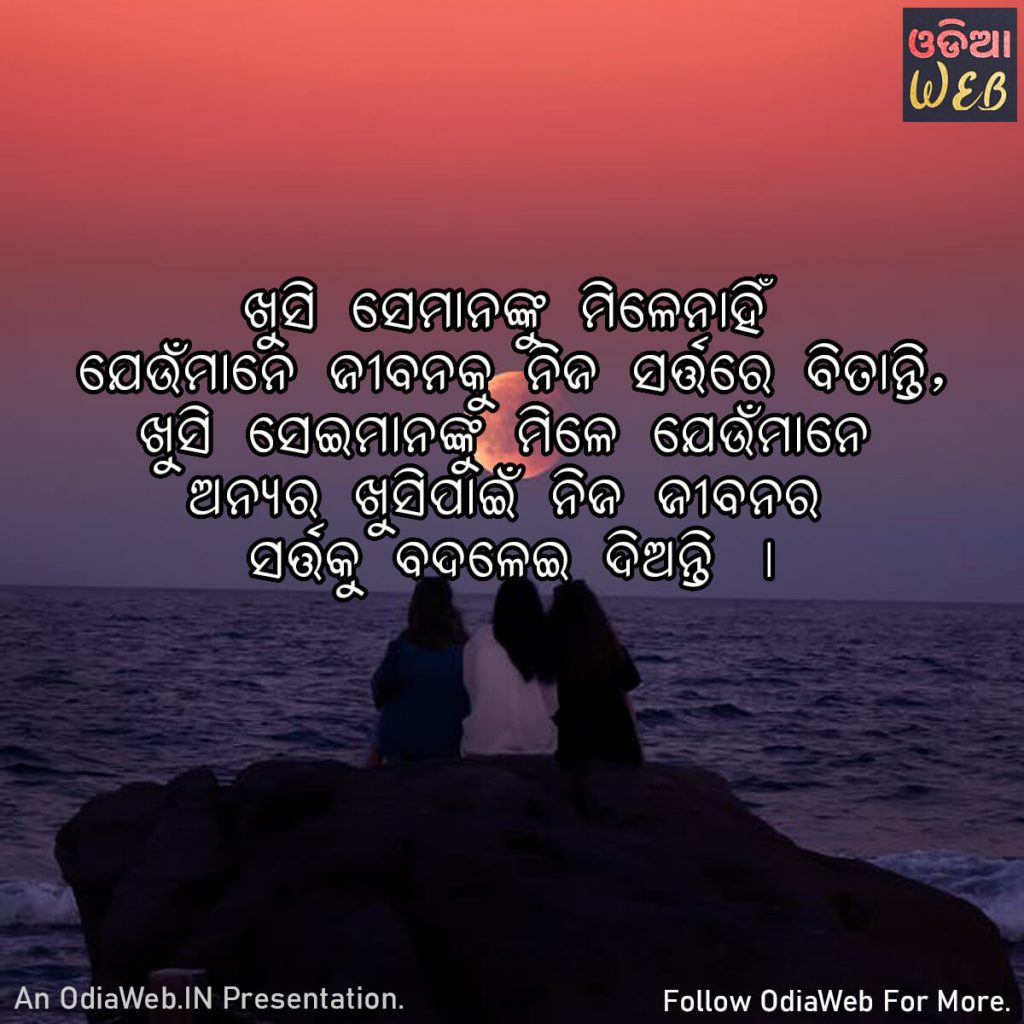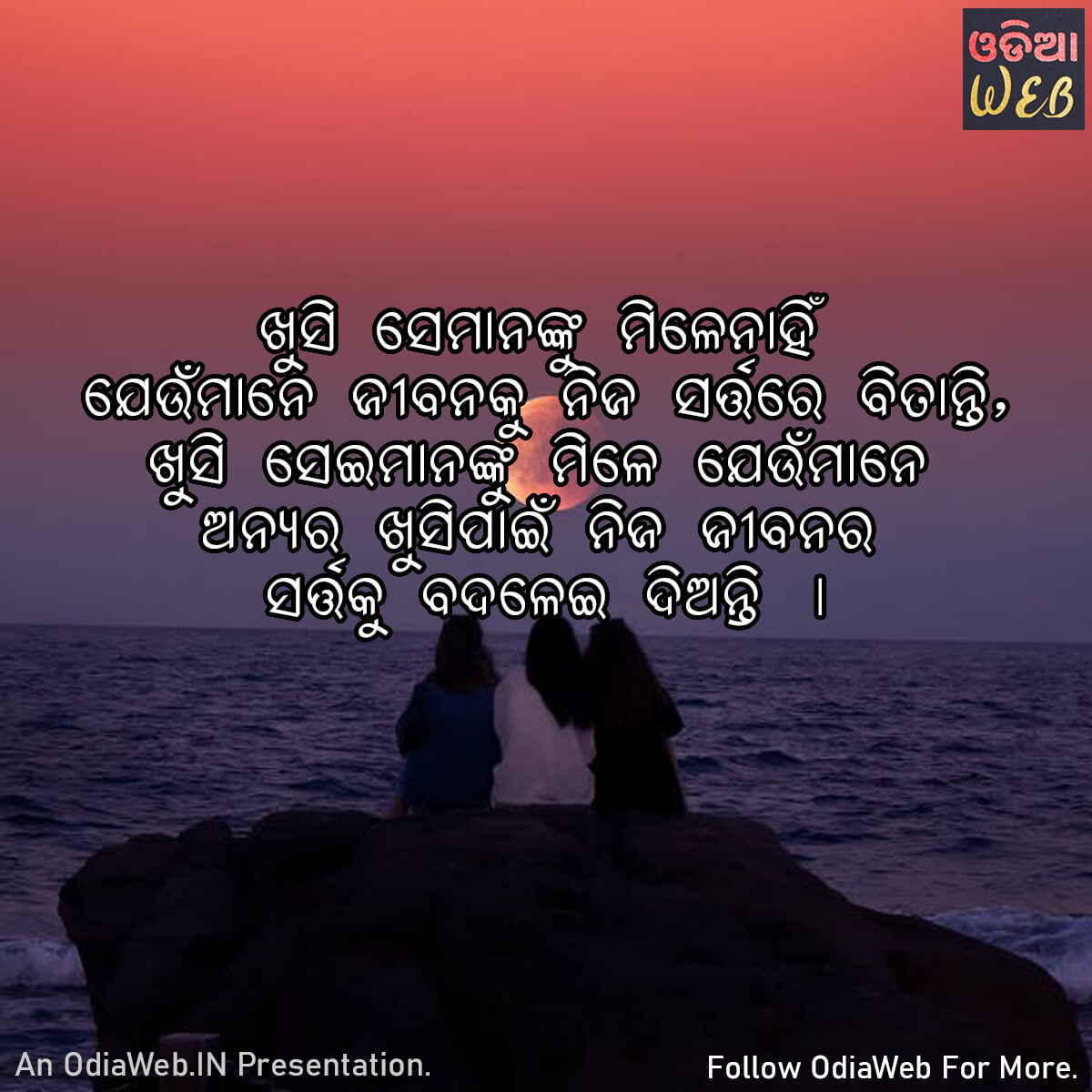 ଖୁସି ସେମାନଙ୍କୁ ମିଳେନାହିଁ, ଯେଉଁମାନେ ଜୀବନକୁ ନିଜ ସର୍ତ୍ତରେ ବିତାନ୍ତି, ଖୁସି ସେଇମାନଙ୍କୁ ମିଳେ ଯେଉଁମାନେ,ଅନ୍ୟର ଖୁସିପାଇଁ ନିଜ ଜୀବନର ସର୍ତ୍ତକୁ ବଦଳେଇ ଦିଅନ୍ତି ।
Happiness is not found in those who spend their lives on their terms, happiness is found on those who change the conditions of their lives for the happiness of others.
Khusi Semananku Milenahin, Jeunmane Jibanaku Nija Sarttare Bitanti, Khusi Seimananku Mile Jeunmane Anyara Khusipain Nija Jibanara Sarttaku Badalei Dianti.
Comments
comments