Best Odia Love Quotes: love, a strong positive emotion of regard and affection. Are you looking for "Odia Love Quotes", "Love Quotes in Odia", "Odia Love Quotes On life", "Odia heart touching love quotes", "love odia shayari" or "Love quotes in Odia for Girlfriend" then you are at the right place. Here you would find 100s of new design love quotes that you can easily share with your near and dear ones.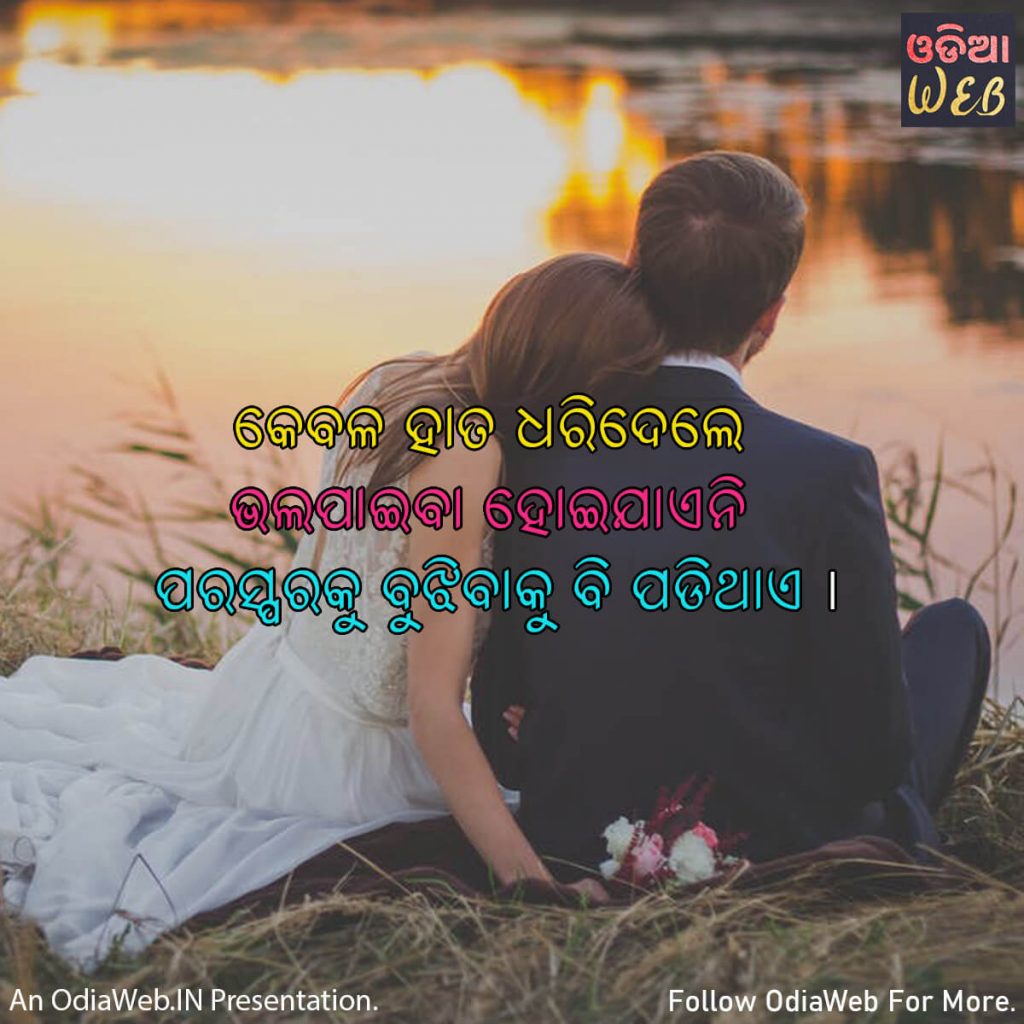 କେବଳ ହାତ ଧରିଦେଲେ ଭଲପାଇବା ହୋଇଯାଏନି, ପରସ୍ପରକୁ ବୁଝିବାକୁ ବି ପଡିଥାଏ |
Not only do you love each other, you also have to understand each other.
Kebala Hata Dharidele Bhalapaiba Hoijaeni, Parasparaku Bujhibaku bi Padithae.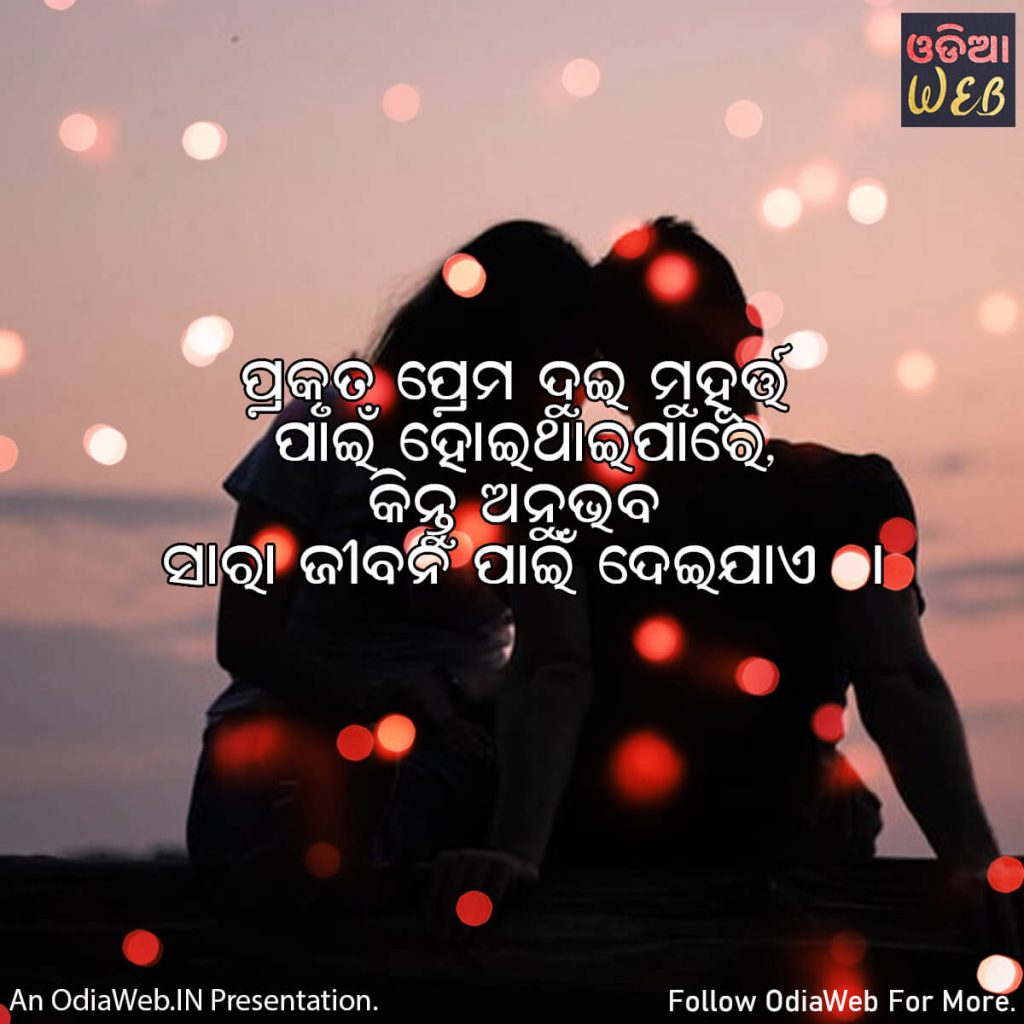 ପ୍ରକୃତ ପ୍ରେମ ଦୁଇ ମୁହୂର୍ତ୍ତ ପାଇଁ ହୋଇଥାଇପାରେ, କିନ୍ତୁ ଅନୁଭବ ସାରା ଜୀବନ ପାଇଁ ଦେଇଯାଏ |
True love may be for two moments, but the feeling lasts for a lifetime.
Prakruta Prema Dui Muhurta Pain Hoithaipare, Kintu Anubhab Sara Jiban Pain Deijae.
Odia Love Quotes For Life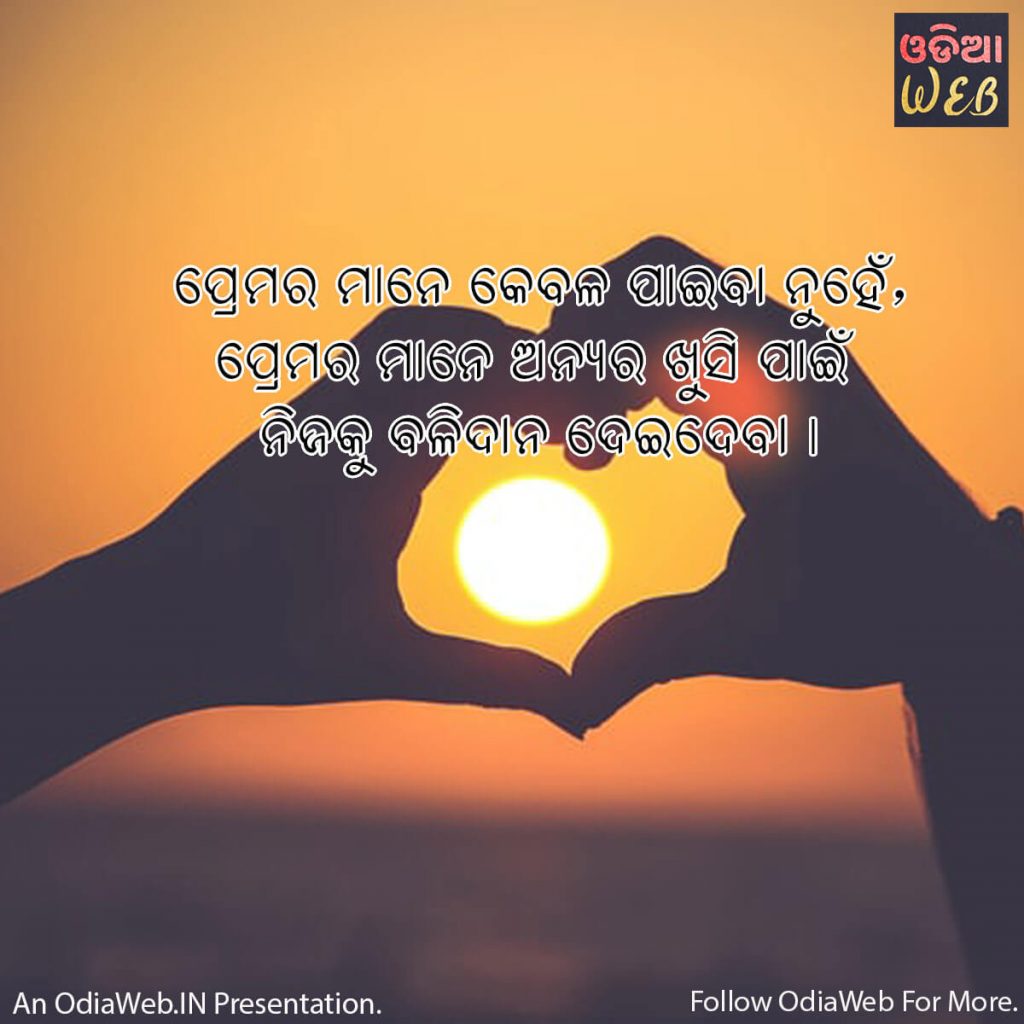 ପ୍ରେମର ମାନେ କେବଳ ପାଇବା ନୁହେଁ, ପ୍ରେମର ମାନେ ଅନ୍ୟର ଖୁସି ପାଇଁ ନିଜକୁ ବଳିଦାନ ଦେଇଦେବା |
Love is not just about finding, love is about sacrificing oneself for the happiness of others.
Premara Mane Kebala Paiba Nuhen, Premara Mane Anyara Khusi Pain Nijaku Balidan Deideba.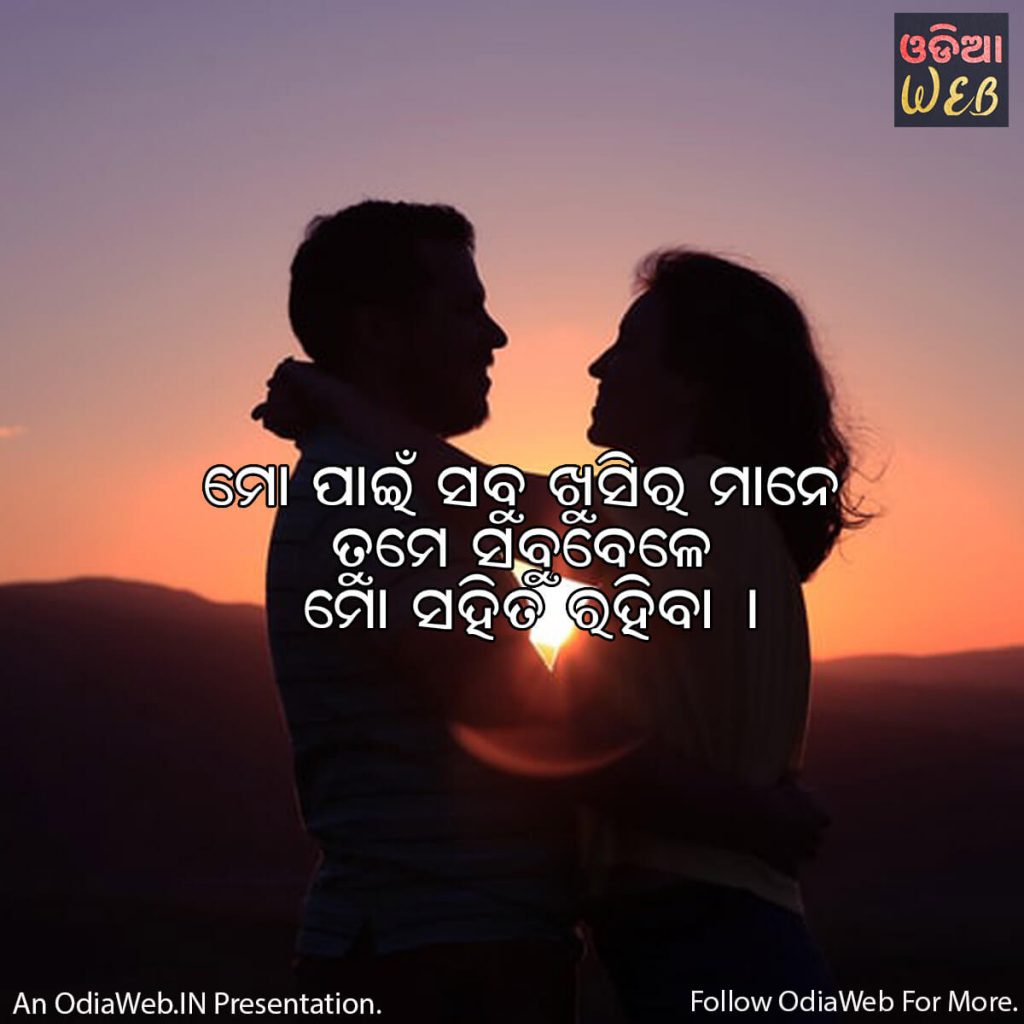 ମୋ ପାଇଁ ସବୁ ଖୁସିର ମାନେ, ତୁମେ ସବୁବେଳେ ମୋ ସହିତ ରହିବା |
All the best happiness for me, you will always be with me.
Mo Pain Sabu Khusira Mane, Tume Sabubele Mo Sahita Rahiba.
Latest Odia Love Shayari Quotes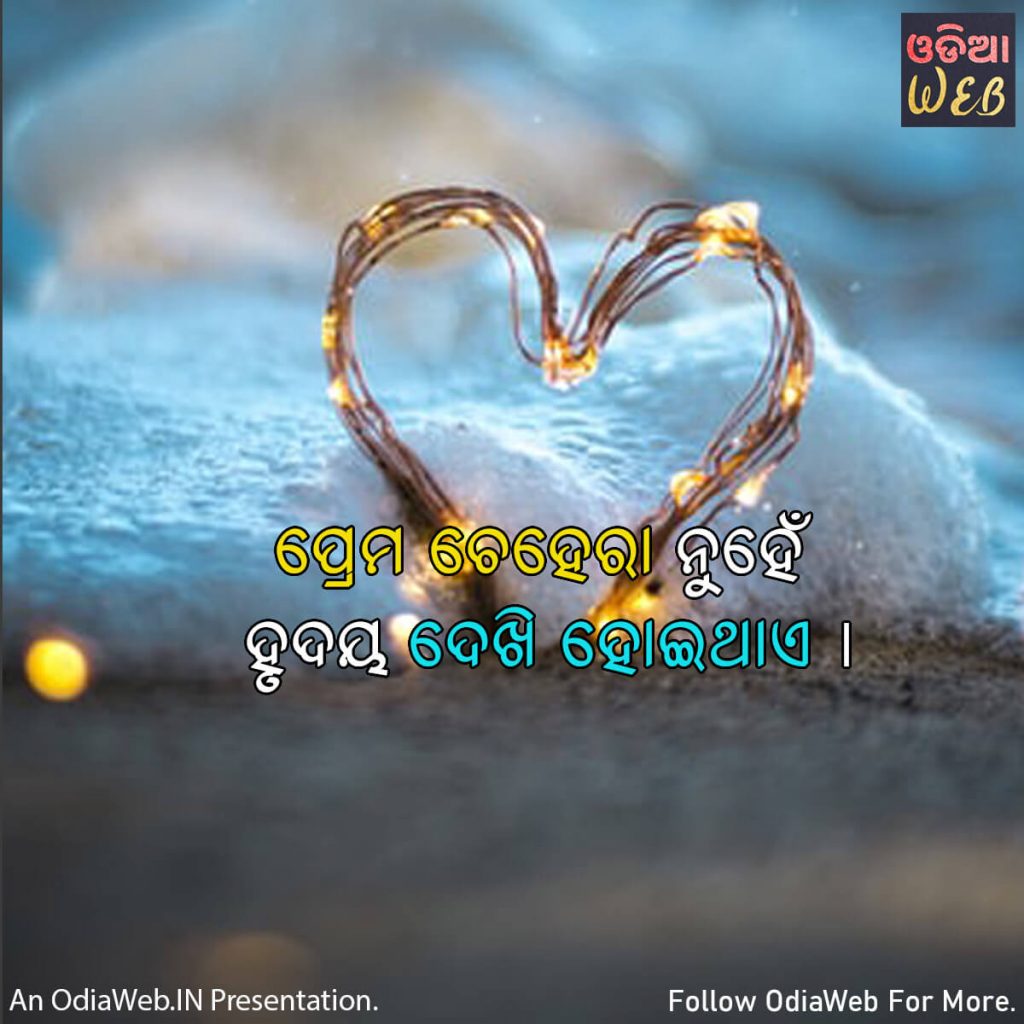 ପ୍ରେମ ଚେହେରା ନୁହେଁ ହୃଦୟ ଦେଖି ହୋଇଥାଏ |
Love is seen by the heart, not by the face.
Prema Chehera Nuhen, Hrudaya Dekhi Hoithae.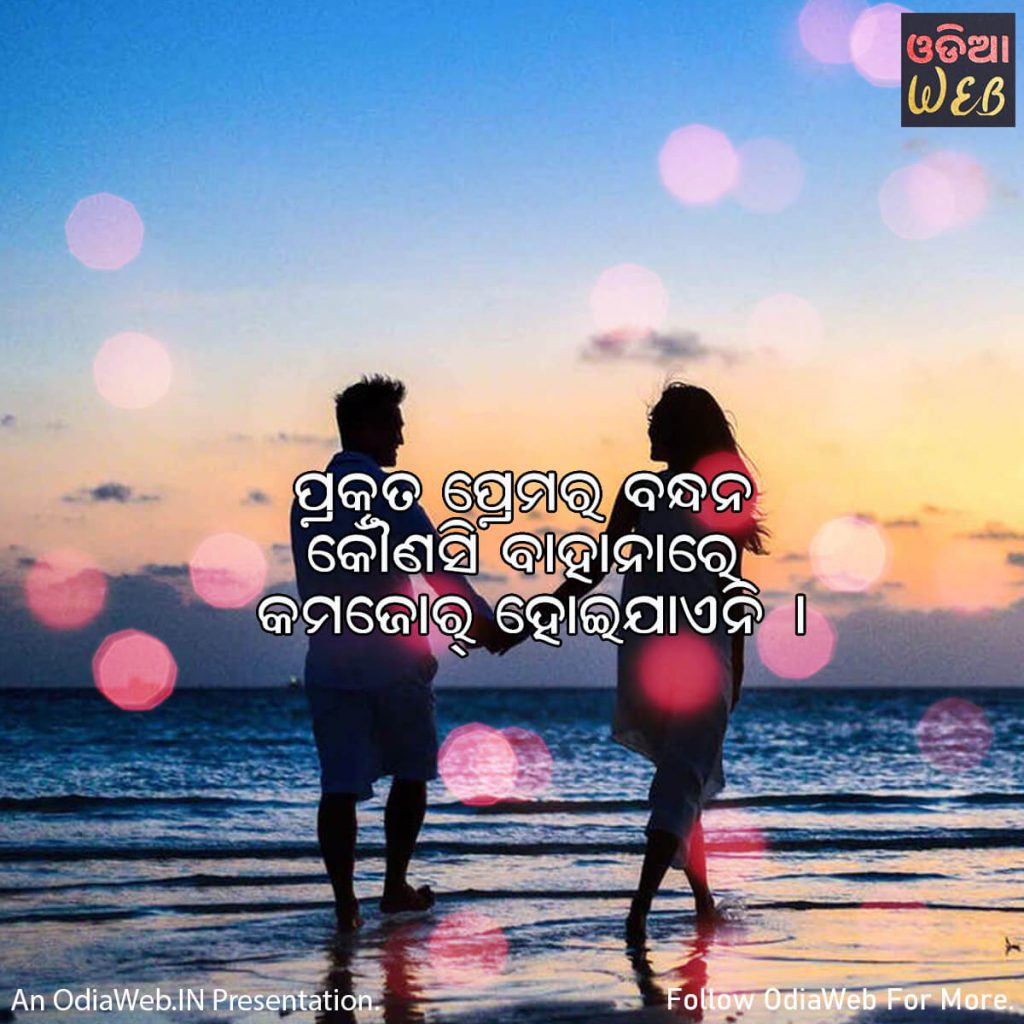 ପ୍ରକୃତ ପ୍ରେମର ବନ୍ଧନ କୌଣସି ବାହାନାରେ କମଜୋର୍ ହୋଇଯାଏନି |
The bond of true love is not weakened under any pretext.
Prakruta Premara Bandhana Kounasi Bahanare Kamjor Hoijaeni.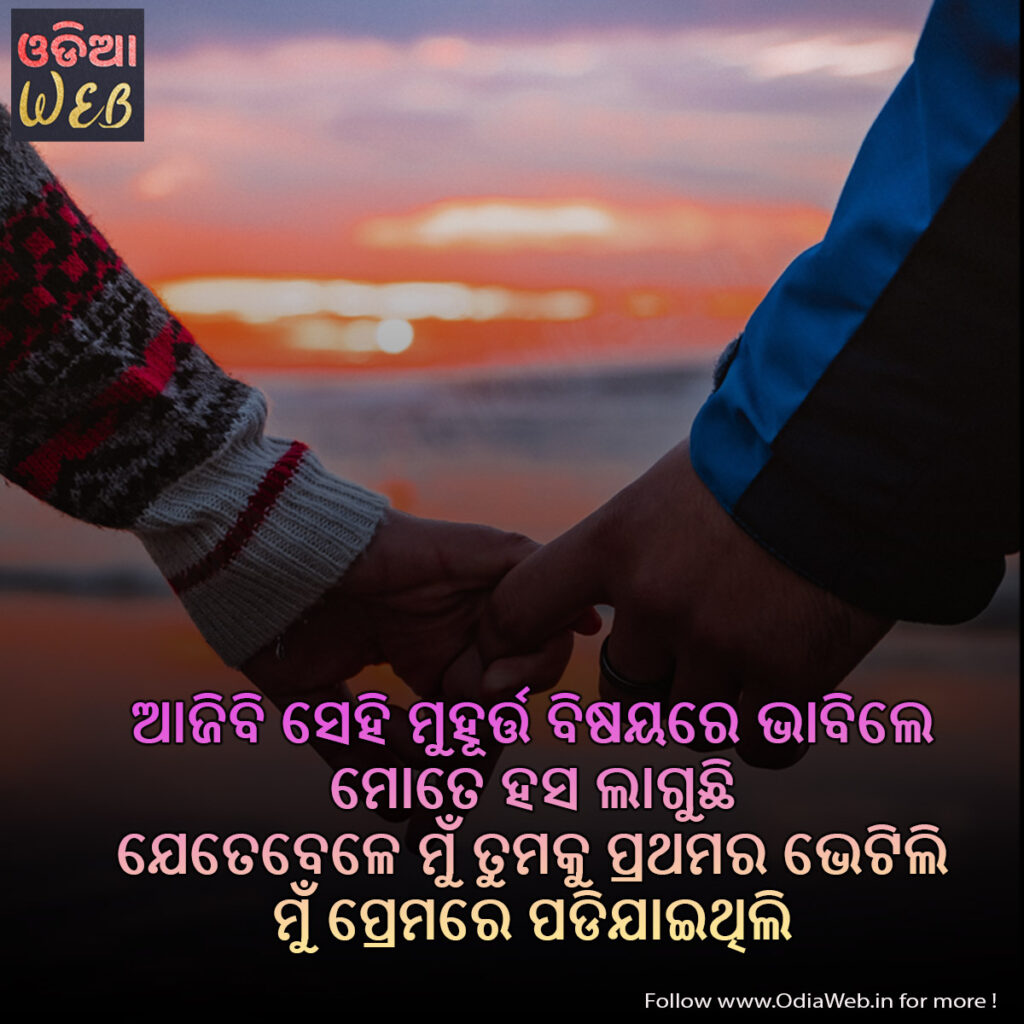 More: Odia Good Morning Shayari Quotes
More: Odia Good Night Quotes
Are you looking for authentic Odisha Jhuna, order today from OdishaShop.
Comments
comments