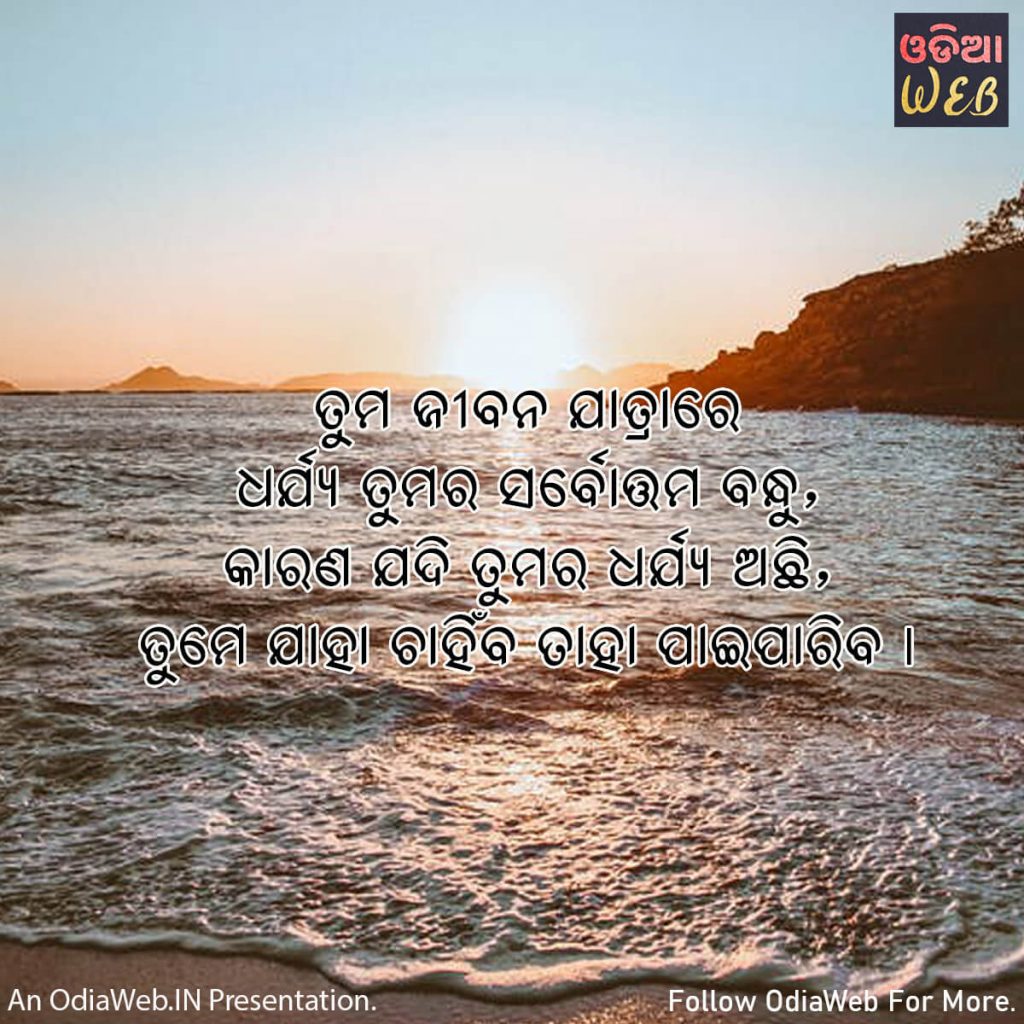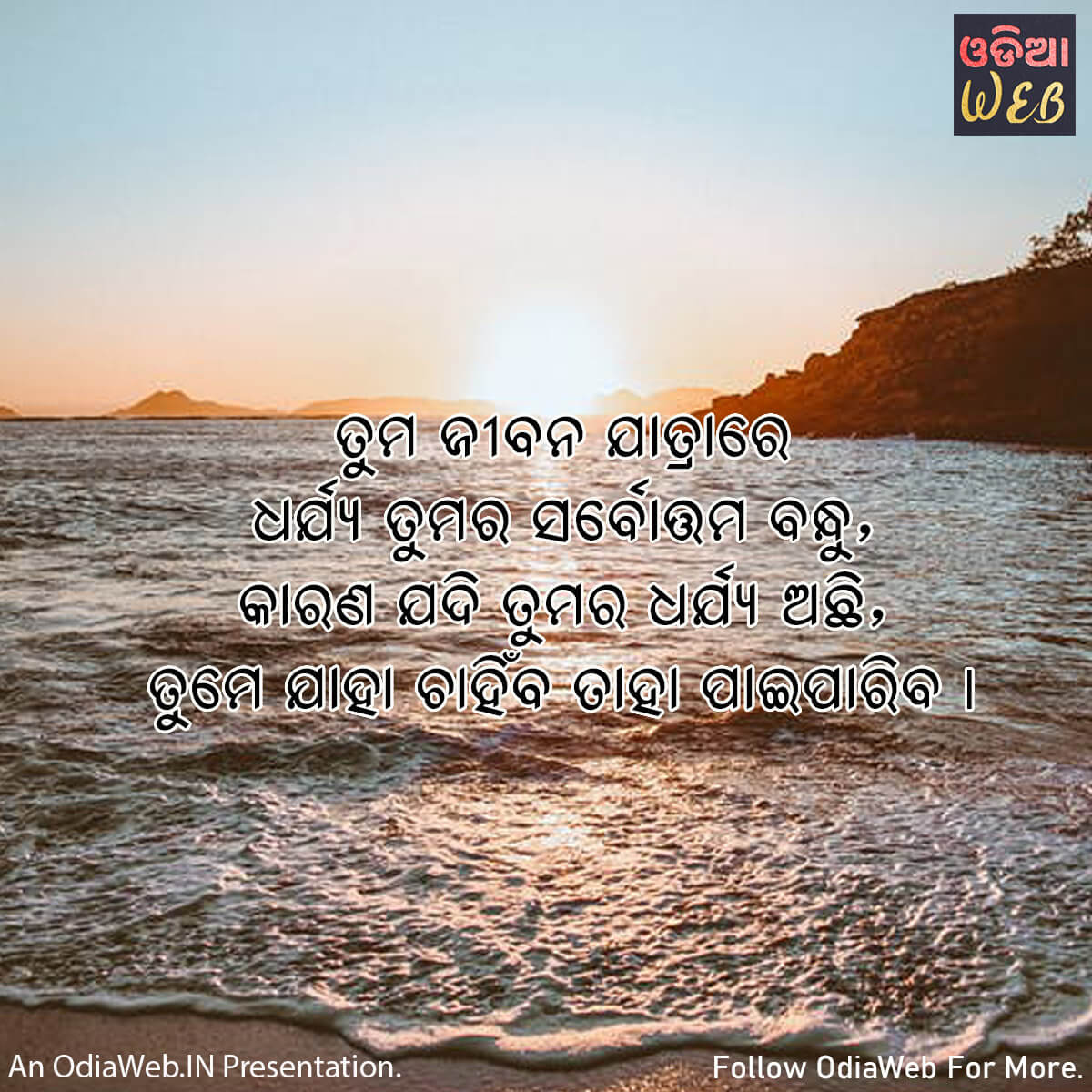 ତୁମ ଜୀବନ ଯାତ୍ରାରେ ଧର୍ଯ୍ୟ ତୁମର ସର୍ବୋତ୍ତମ ବନ୍ଧୁ କାରଣ ଯଦି ତୁମର ଧର୍ଯ୍ୟ ଅଛି, ତୁମେ ଯାହା ଚାହିଁବ ତାହା ପାଇପାରିବ |
Patience in your life journey is your best friend because if you have patience, you can get what you want.
Tuma Jiban Jatrare Dharjya Tumara Sarbottama Bandhu Karana Jadi Tumara Dharjya Achhi, Tume Jaha Chahinba Taha Paipariba.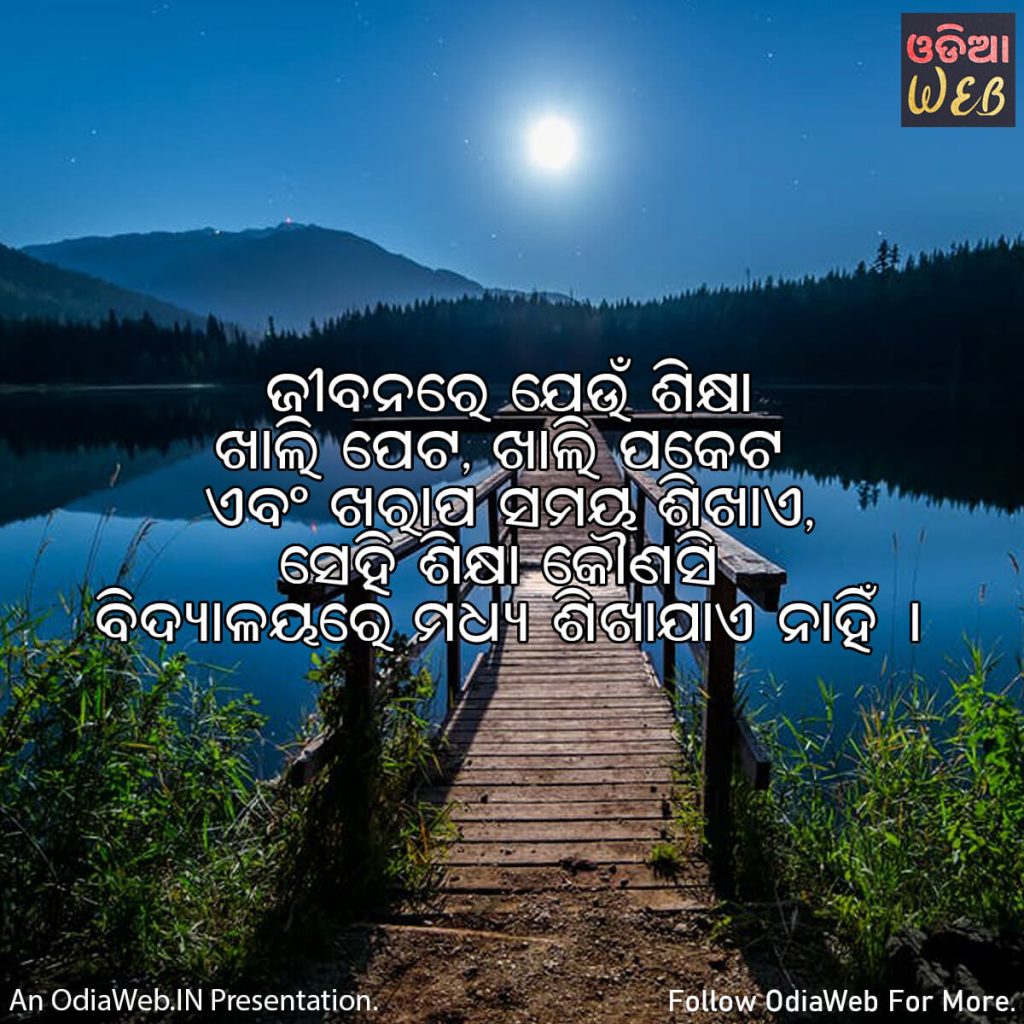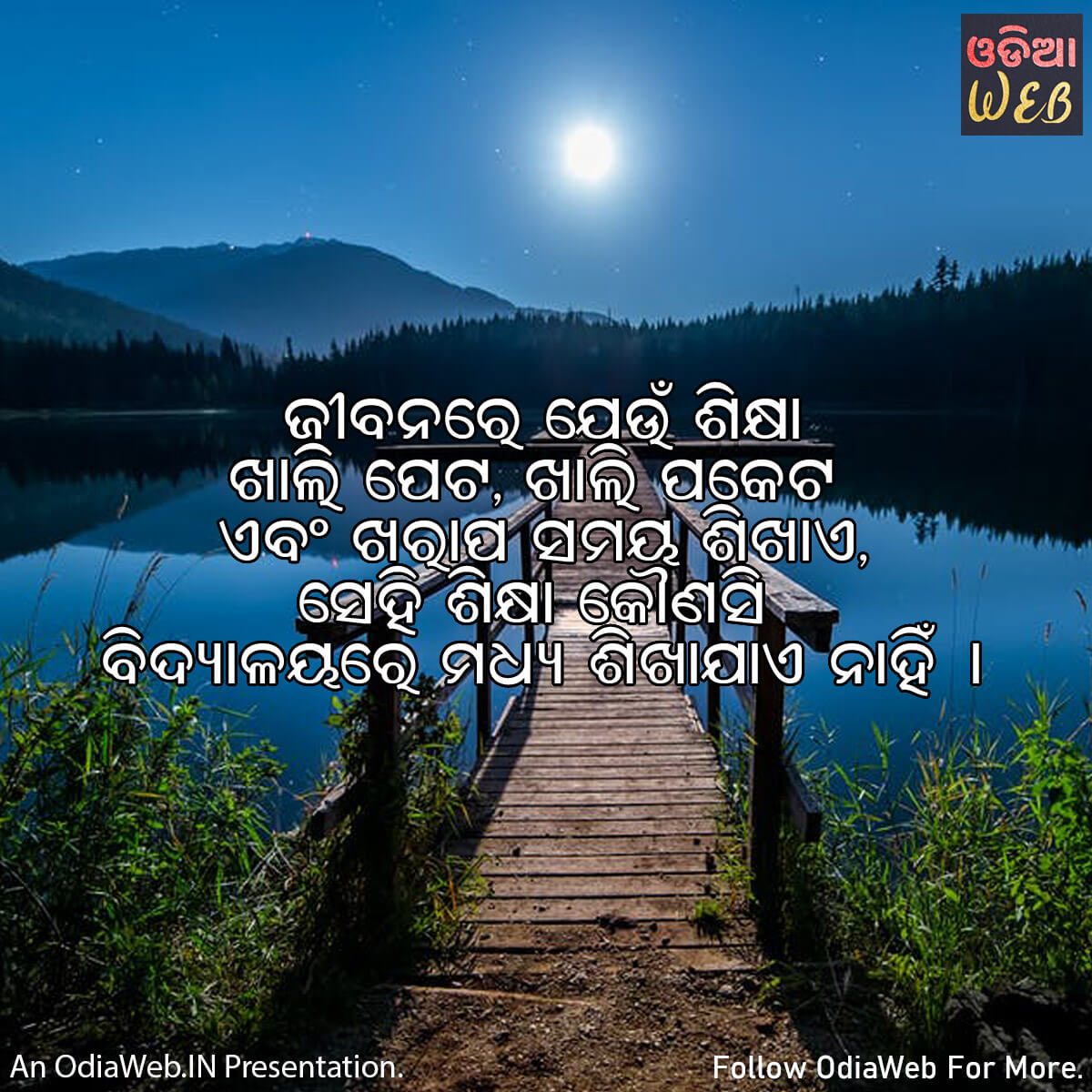 ଜୀବନରେ ଯେଉଁ ଶିକ୍ଷା ଖାଲି ପେଟ, ଖାଲି ପକେଟ ଏବଂ ଖରାପ ସମୟ ଶିଖାଏ, ସେହି ଶିକ୍ଷା କୌଣସି ବିଦ୍ୟାଳୟରେ ମଧ୍ୟ ଶିଖାଯାଏ ନାହିଁ |
The lessons in life that teach empty stomachs, empty pockets and bad times are not taught in any school.
Jibanare Jeun Sikhsha Khali Peta, Khali Pocket Ebam Kharap Samaya Sikhae, Sehi Siksha Kounasi Bidyalayare Madhya Sikhajae Nahin.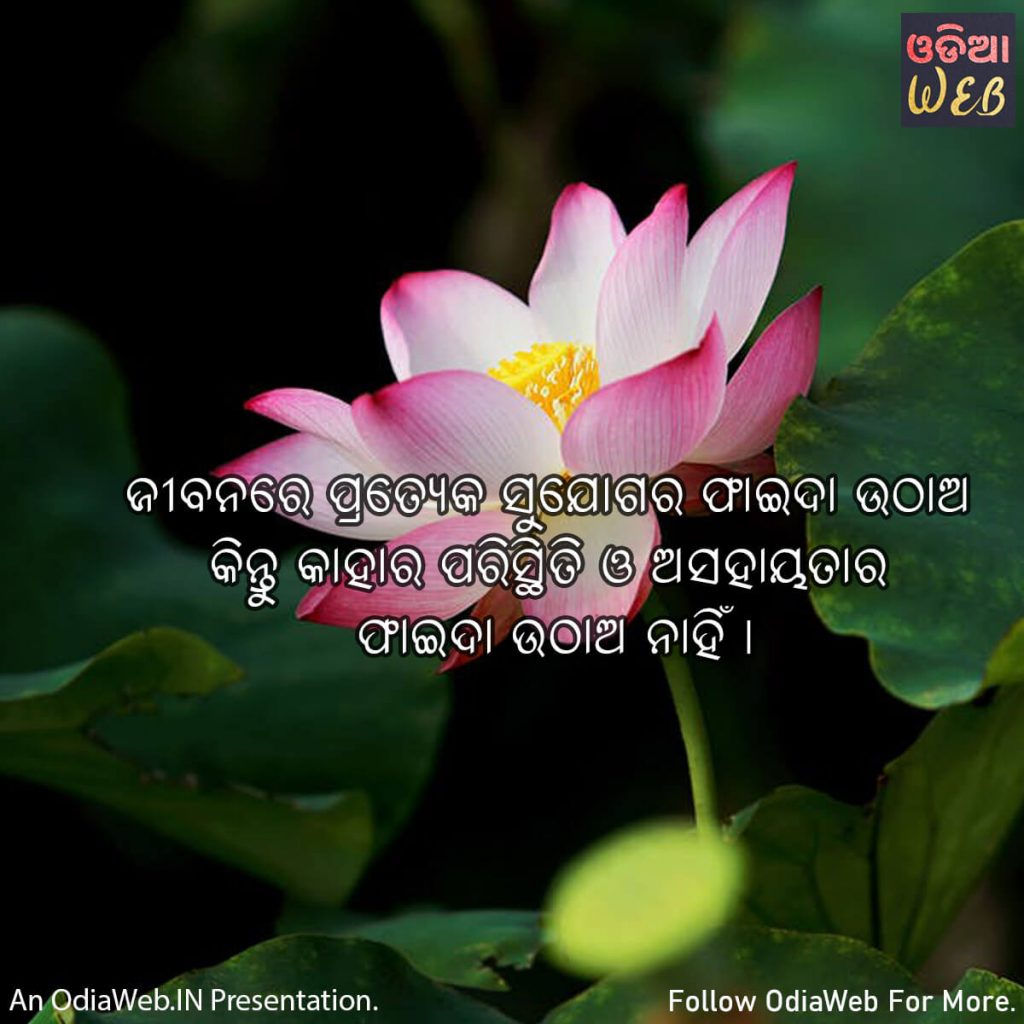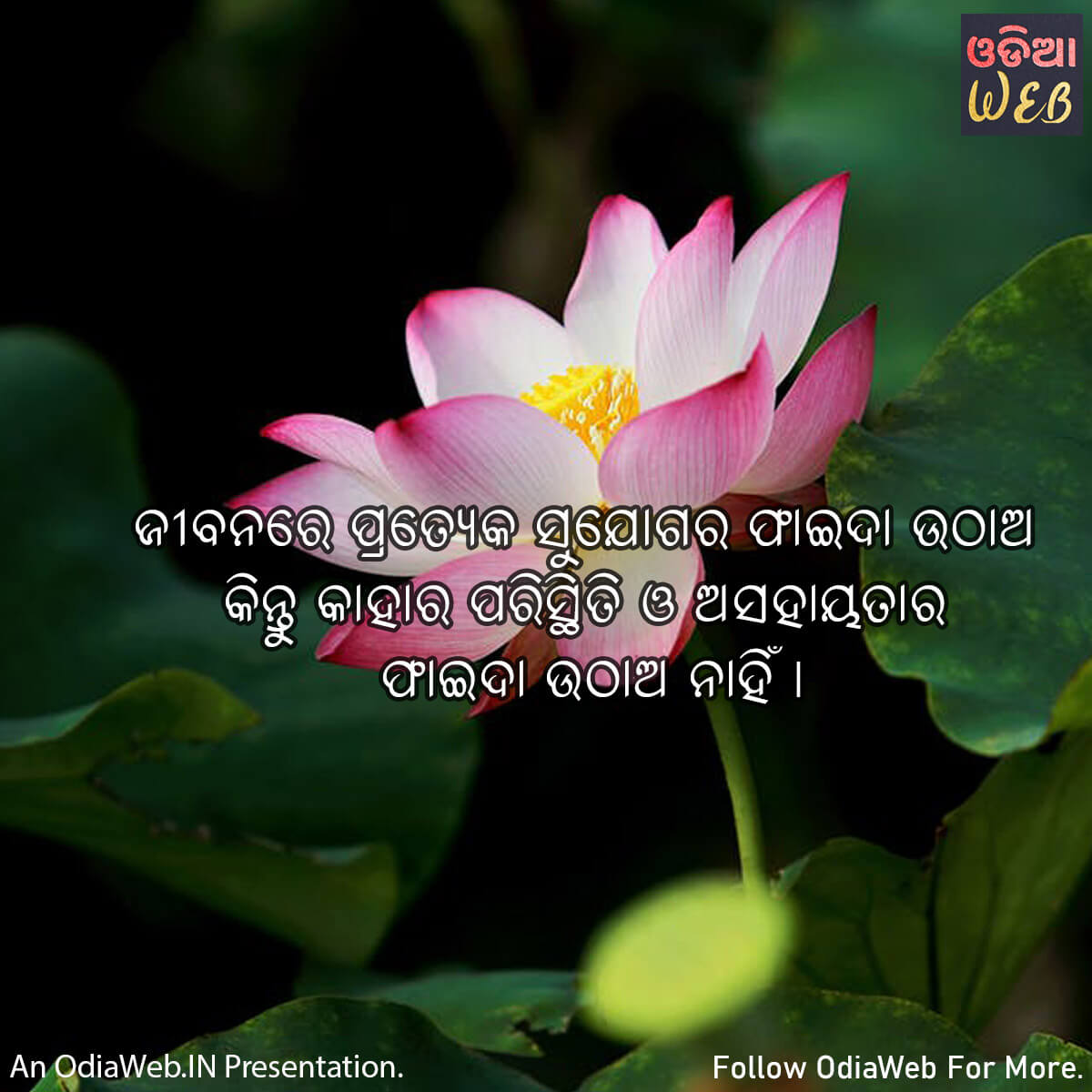 ଜୀବନରେ ପ୍ରତ୍ୟେକ ସୁଯୋଗର ଫାଇଦା ଉଠାଅ କିନ୍ତୁ କାହାର ପରିସ୍ଥିତି ଓ ଅସହାୟତାର ଫାଇଦା ଉଠାଅ ନାହିଁ |
Take advantage of every opportunity in life but don't take advantage of anyone's situation and helplessness.
Jibanare Pratyak Sujogara Phaida Uthao Kintu Kahara Paristhiti O Asahayatara Phaida Uthao Nahin.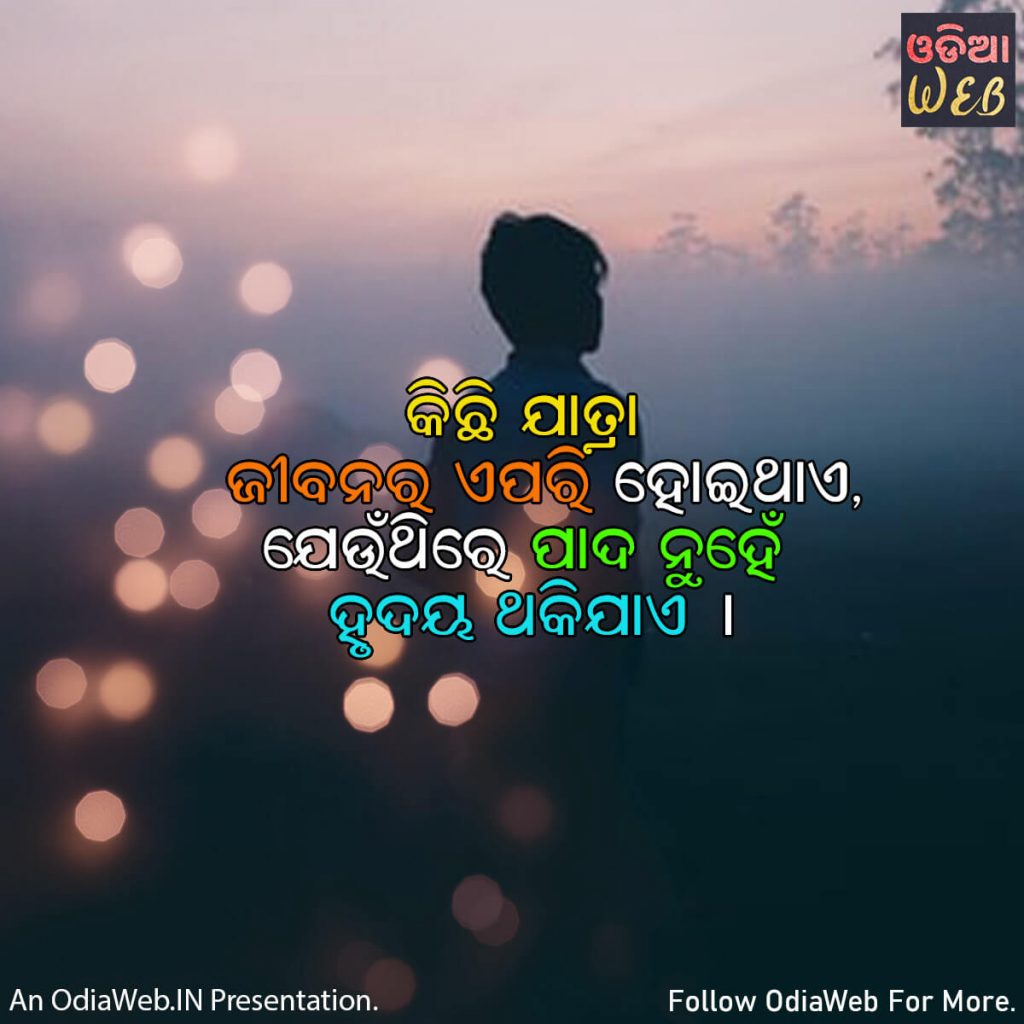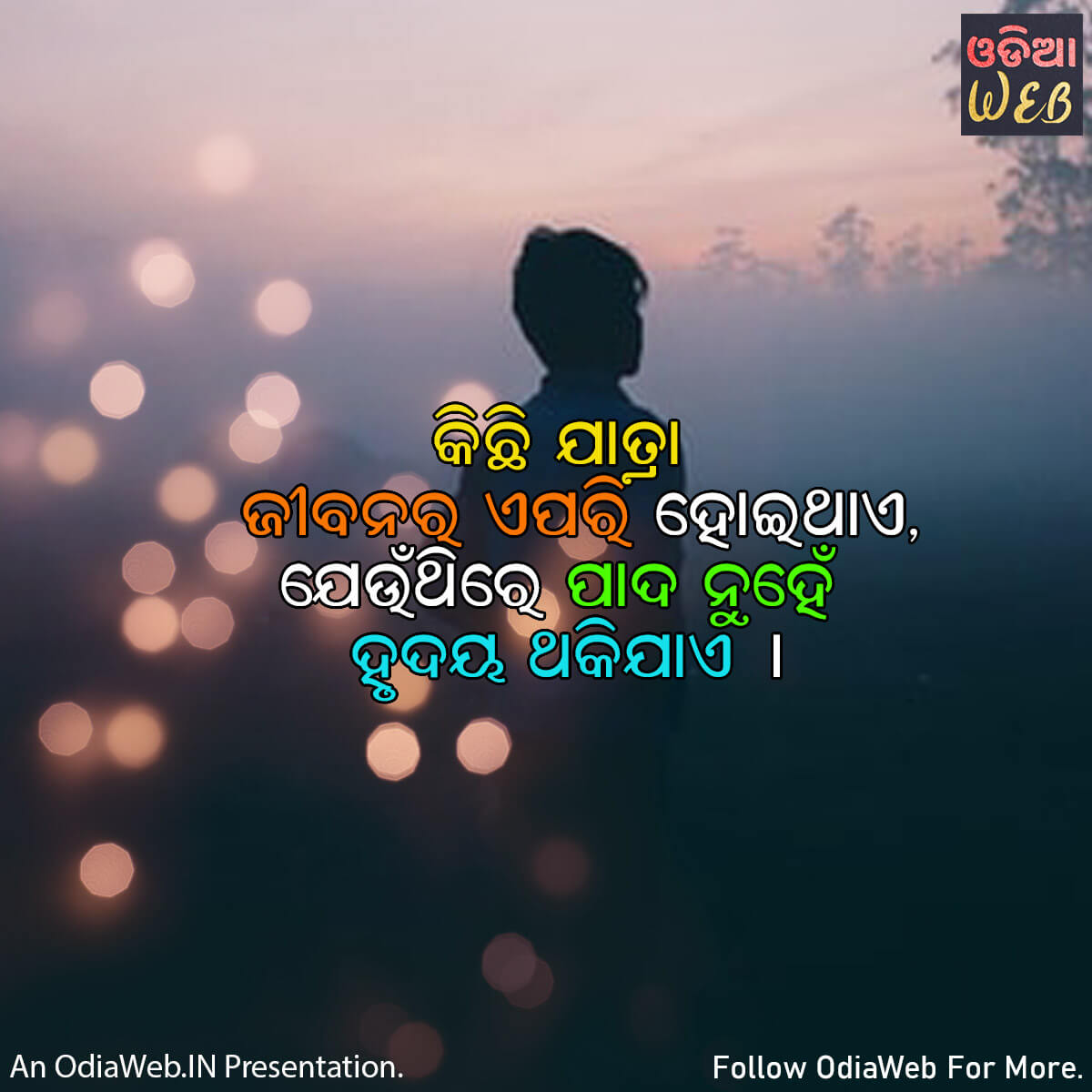 କିଛି ଯାତ୍ରା ଜୀବନର ଏପରି ହୋଇଥାଏ, ଯେଉଁଥିରେ ପାଦ ନୁହେଁ ହୃଦୟ ଥକିଯାଏ |
Some travel life happens in which the heart is tired, not the feet.
Kichhi Jatra Jibanara Epari Hoithae, Jeunthire Pada Nuhen Hrudaya Thakijae.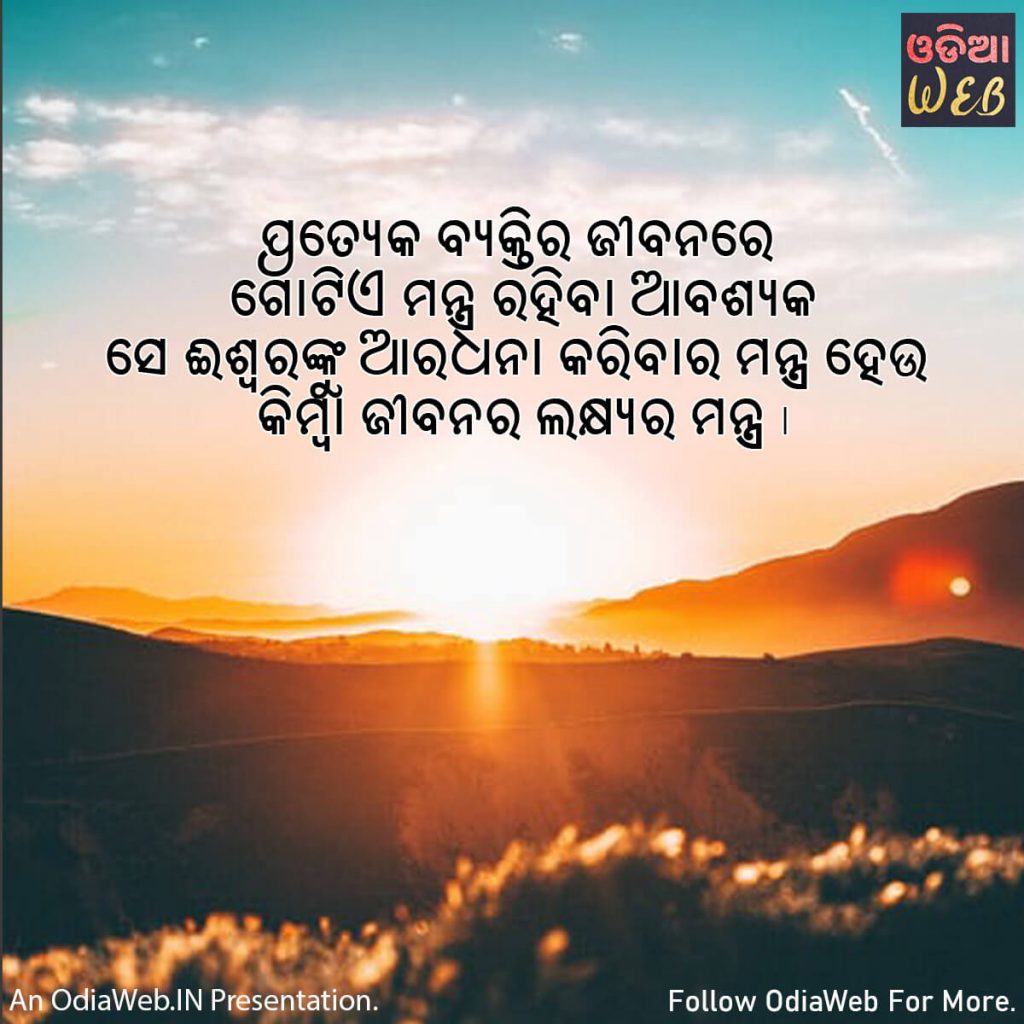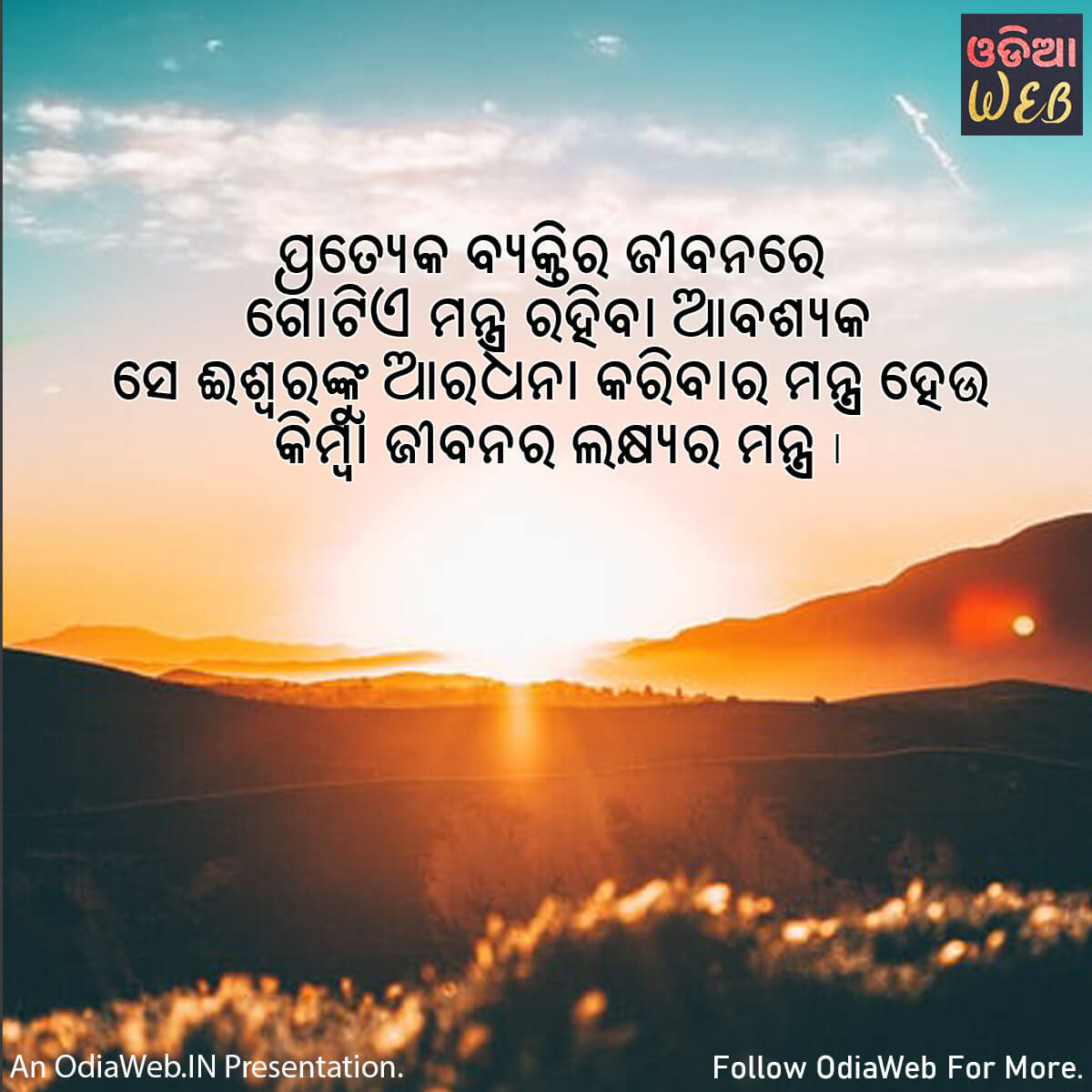 ପ୍ରତ୍ୟେକ ବ୍ୟକ୍ତିର ଜୀବନରେ ଗୋଟିଏ ମନ୍ତ୍ର ରହିବା ଆବଶ୍ୟକ, ସେ ଈଶ୍ୱରଙ୍କୁ ଆରଧନା କରିବାର ମନ୍ତ୍ର ହେଉ କିମ୍ବା ଜୀବନର ଲକ୍ଷ୍ୟର ମନ୍ତ୍ର |
Everyone needs to have a aim in their life, be it the aim of worshiping God or the aim of the purpose of life.
Pratyak Byaktira Jibanare Gotie Mantra Rahiba Abasyaka, Se Iswaranku Aradhana Karibara Mantra Heu Kimba Jibanara Lakhyara Mantra.
More: Odia Life Quotes

More: Odia Quotes On Life
Are you looking for Odia Novel Bakula Katha By Ashapurna Devi, order today from OdishaShop.
Comments
comments