Titli Cyclone Updates
Cyclone Titli is very likely to intensify into a severe cyclonic storm by noon today. Currennt situation is being monitored at the highest level. The national weather office IMD had issued a red alert yesterday over a deep depression present for some time over the Bay of Bengal that has intensified into a cyclonic storm and was heading towards the Odisha and Andhra Pradesh coast. The Odisha government has alerted all district authorities to prepare for emergency relief work. The IMD has also warned of heavy rain in West Bengal and north Andhra Pradesh. The Odisha government has announced the closure of all schools and colleges from today in four districts of the state as a precautionary measure against Cyclone in Odisha.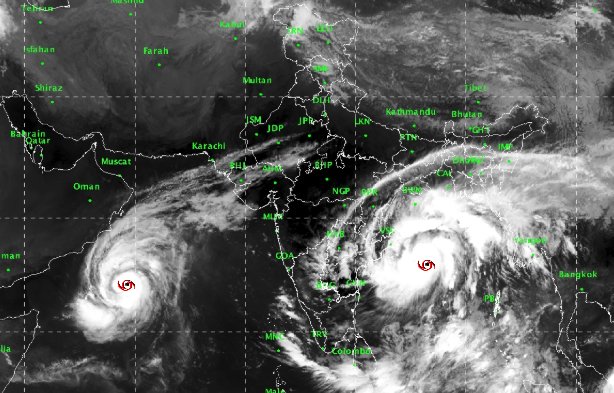 Around 3 lakhs people evacuated in Odisha, specifically 2 lakhs in Ganjam district of Odisha.
Cancelled Flight to Bhubaneswar due to Cyclone Titli:
Indigo airlines cancelled its 5 flight from Bhubaneswar on 11th october which were scheduled to fly to Delhi, Kolkata, Bengaluru and Mumbai respectively..
Cancelled Train list in Bhubaneswar :
Paradip – Visakhapatnam Express
18463 Bhubaneswar- Bangaore Prashanti Express
12830 Bhubaneswar-Chennai Central Express
12773 Shalimar-Secunderabad Express
East Coast Railway Bhubaneswar Helpline Numbers : 8455885936, 0674-2301525, 0674-2301625
Visakhapatnam Railway Helpline Numbers : 0891-2744619/2746330/2746338
Rescheduled train list towards Odisha :
Puri-Jodhpur Express from Puri on October 10 will leave at 7.45 pm instead of 3.55 pm.
Puri-Ahmedabad Express will leave Puri at 9.25 pm instead of 6.20 pm.
Puri-Durg Express from Puri will leave at 11.30 pm instead of 6.30 pm.
Puri-Howrah GaribRath Express scheduled to leave Puri at 10.10am on October 10 will leave at 05.00am on October 11.
Both Hirakhand Express and Howrah-Secunderabad East Coast Express have been diverted via Sambalpur.
Likewise, Konark Express travelling from Mumbai will stop at Visakhapatnam while the same train that is scheduled to leave from Bhubaneswar on October 11 will start from Visakhapatnam.
The Tirupati-Puri Express will also end journey at Visakhapatnam.
Cyclone Titli Helpline Numbers :
Odisha Govt Help line Number for Titli : 1070, 0674 – 2395398, 2395531
East Coast Railway Bhubaneswar Helpline Numbers : 8455885936, 0674-2301525, 0674-2301625
NEWS World Odisha : 8338994371 (WhatsApp)
Cyclone Titli Do's and Don'ts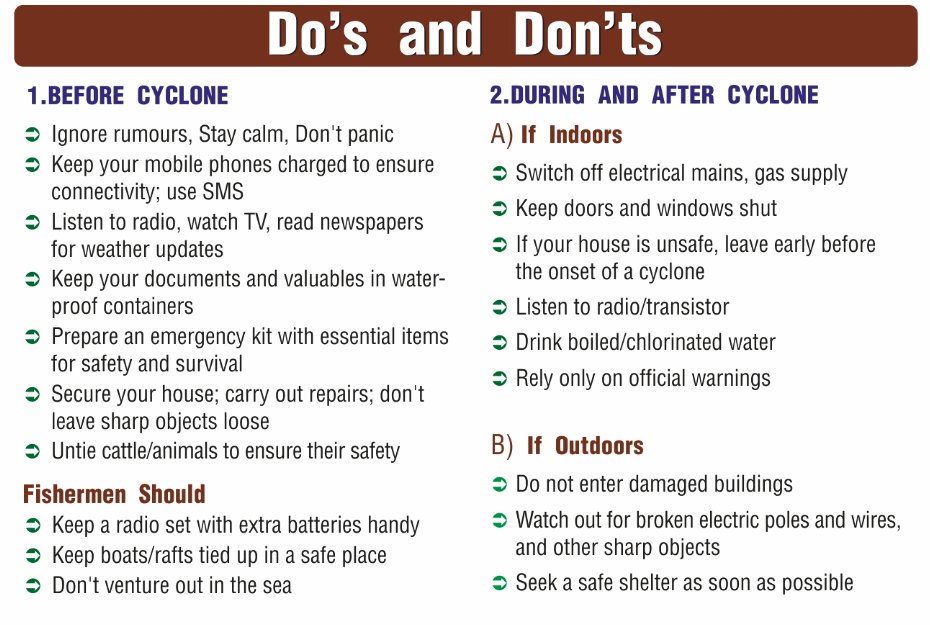 Comments
comments