Odisha,  Mo Odisha,
Kede Sundara Raija Mora,
Kede Mitha Mo Bhasa
Wow.. ! How sweet the melodious song is!
Odisha and "Pakhala Kansa" (a pot full of Pakhala, watered rice) are synonymous to each other. As many types of costly cuisines you might have tasted in your lifetime, if you have never tasted the delicacy of Odia people's most favorite dish Pakhala, then you have tasted nothing. Normally, people of Odisha live in a joint family. It's a traditional practice that in most places of Odisha, people (mostly in village areas)  prefer eating rice to roti in the dinner. After dinner, some amount of rice is left as no one can certainly cook the right amount of rice for a huge joint family. In order to save this rice for the next meal, they usually add water to it and keep over night. The next day, the combination of water and rice, followed by the fermentation process yields a delicious food item, named Pakhala. The dish is served with many other popular Odia dishes such as Alu Poda (Burnt Potato),  Bilati Poda (Burnt Tomato), Baigana Poda (Burnt brinjal), Alu Bhaja( Fried Potato), Machha Bhaja (Fish Fry), Saga Bhaja (Leave fry), Badi Chura (A special and authentic Odia dish). Pakhala is considered to be the most loved and economical dish in some eastern and northern states, but Odisha lies at peak. Pakhala becomes more demanding when the hard heating summer approaches and people thrive to keep their mind and body cool. March 20 of every year is celebrated as Pakhala Divas in Odisha keeping in view the promotion of this favourie dish of every Odia. Let's know about Pakhala Diwas in detail. Also read to know about Top 5 Odia dishes.
Pakhala Divas, What and Why?
Promoting the primitive odia food,  people of Odisha decided to celebrate march 20 as Pakhala Divas. The day is celebrated on 20th march by eating Pakhala Odisha wide. It is the time, when the summer arrives, and everyone wants  to be cooled. So nothing else could do it like Pakhala. The delicious dish has both taste and health benefits. As a cool welcome to the hot summer, Odisha people celebrate the day eating Pakhala along with other dishes. With more awareness, it can reach more people and Pakhala might get a global food item tag due to it's popularity.
Since the March equinox occurs on March 20, So the initiative was taken to declare March 20 as the Pakhala Divas.
Twice a year, around March 20 or 21 and September 22 or 23, the sun shines directly on the equator and the length of day and night are nearly equal in all parts of the world. So 20th March is the perfect day to celebrate Universal Pakhala Day.
What is Pakhala ?
Pakhaḷa is a traditional  Odia food item which is made by mixing cooked rice washed or little fermented in water. The liquid part formed by the fermentation of Rice and water is termed as toraṇi. Drinking Torani after eating Pakhala is recommended as Torani has some medicinal virtues like better growth of hair and it also keeps any type of stomach diseases far away. Actually, the dish is not only famous in Odisha, but is also popular in the states of Paschim Banga, Assam, Jharkhand, Chhattisgarh, and Tamil Nadu.
What are served along side ?
Pakhala is the main dish and is served by as many side dishes for the taste. Alu Bhaja (Fried potato) otherwise known as Bhaja or Bhaji is one of the many side dishes served with a pair of chilled mango slices. One or two pieces of green chilies and a clove of onion multiplies the taste. Not only Alu Bhaja, the fried item may consist of several vegetables. Other side dishes are Saga Bhaja, Badi Chura, Fish fry etc.
What is the History of Pakhala ?
No information is available regarding the origin of Pakhala as a regural diet. But it has been being served as a Bhoga (cuisine)  at Lord Jagannath Temple since olden days.
Global Recognition :
Pakhala is not only eaten in Odisha or India but also in the eastern part of the Indian subcontinent (including Nepal, Bangladesh and some part of Myanmar). Looking at the popularity of the dish, some Five Star Hotels of Bhubaneswar are also serving Pakhala in their menu. The authentic and tasty Odia dish is now being served in most of the hotels. People in a large number choose eating Pakhala to beat the heat of the summer.
Various types of Pakhala ?
Jeera Pakhaḷa : It  is prepared by adding fried cumin with curry leaves to pakhaḷa.
Dahi Pakhaḷa : It is the most preferred Pakhala item and  is prepared by adding curd with pakhaḷa.
Basi Pakhala : Basi means stale. The stale Pakhala is made by fermenting rice by adding water which is generally kept overnight and eaten the next day.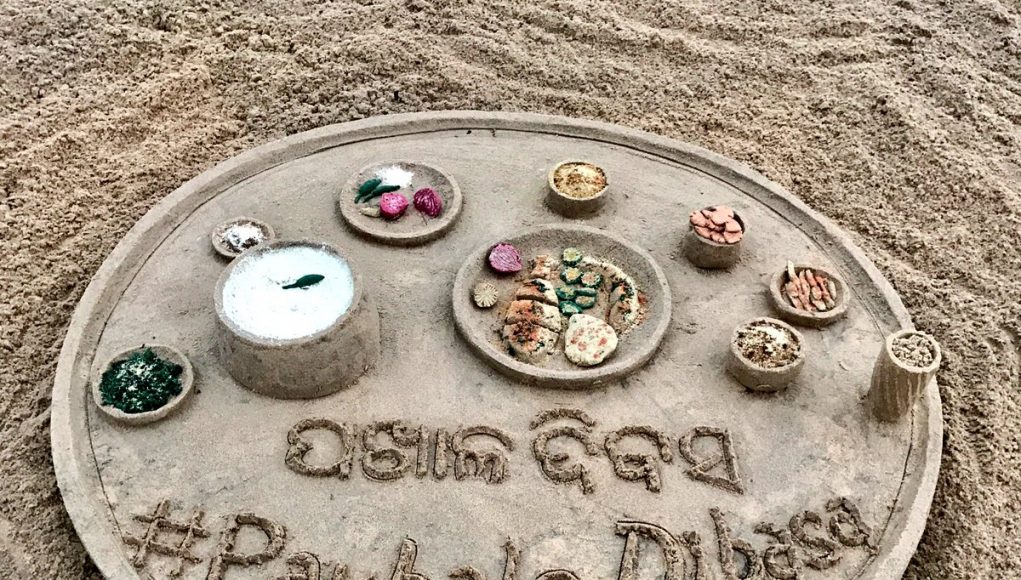 Comments
comments