Sukumar Ganguli, most prominent person of Odia film world and architect of first talking Odia movie Sita Bibaha, passed away here on Saturday night. He was 90 and is survived by his wife, four sons and three daughters. Ganguli born in 1924 and joined the British India Army as a cinematographer and left the job after the Second World War and began his experiments with odia feature films.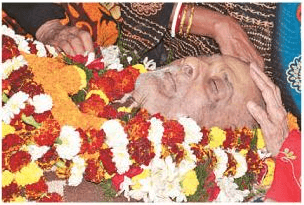 In Odisha, he joined as a producer in Rupa Bharati Ltd and produced Sri Jagannath feature film followed by release of Hindi version of Jai Jagannath in 1962-63 under the banner of Utkal Chalachitra Pratisthan, Ganjam.
He received many prestigious awards such as Odisha Film Development Corporation Award, Mohan Sundar Deb Goswamy Memorial Award, Banichittra Samman, Abhinandanika Puraskar, Show Time Award, Nirman World Senior Citizen award, Bhubaneswar Mahotsav Award etc  throughout his career for his distinguished work in the field of entertaining the world.
Comments
comments