Odisha Govt announced Special Incentives for doctors serving in remote areas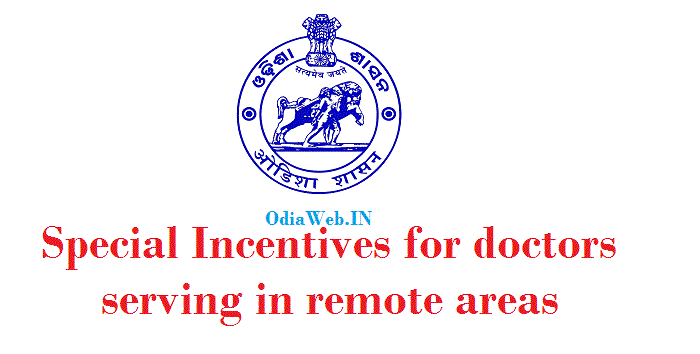 The Odisha government on Tuesday announced hefty incentives up to Rs.80,000 over and above the monthly salary of doctors serving in the remotest pocket of poverty-stricken KBK region of the State.
The State cabinet chaired by Chief Minister Naveen Patnaik decided to offer lucrative pay package in order to retain doctors in rural and remote areas, with specific focus on KBK and other backward districts.
With mushrooming of corporate health care facilities in cities in which doctors and specialists are offered much attractive pay and perk packages, the percentage of medical officers preferring these services and deserting secured government jobs continues to be high.
Addressing post-cabinet meeting press conference, Chief Secretary G. C. Pati said: "Incentives are determined on the available objective parameters and ground realities such as difficult and backwardness of the locality, tribal dominance, left wing extremism, train communication, road and transport facilities, social infrastructure and distance from State headquarter."
The State government had carried out a vulnerability mapping of all 1,751 health facilities on different parameters and categorised them as V0 to V4, Mr. Pati said, adding that basing on degree of vulnerability, the incentives were calculated.
From now on, a specialist working in the remotest area would now get Rs.80,000 in addition to their per month salary. Similarly, medical officers will get incentive of Rs.40,000 over and above their monthly salary in the same area.
An area which is connected by the most convenient road and train communication is allotted zero which means doctors serving in these area are not entitled to any incentive
Comments
comments