Odia Stickers
Free Android App Download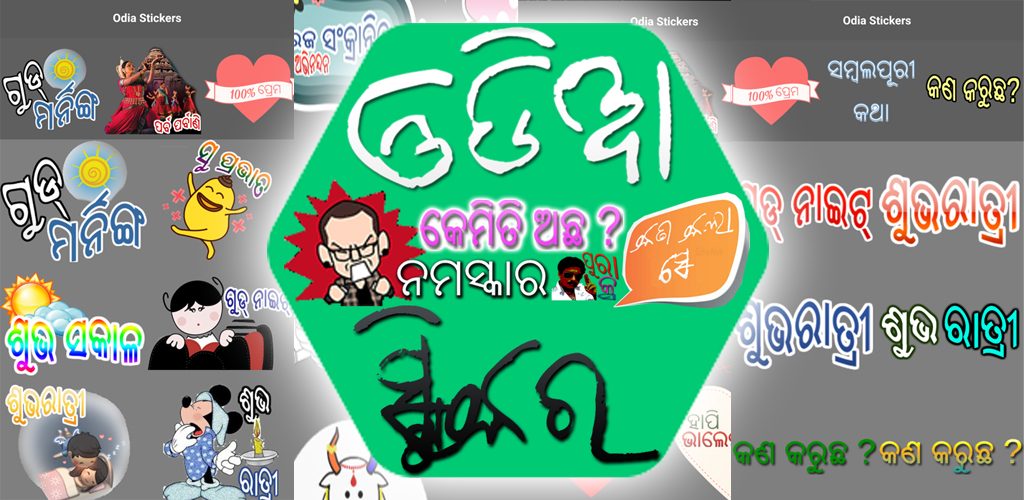 Are you looking for any app to create an Odia sticker and send out to your friend ? Then stop here, we have a great app for you* (Only for Odia People).
Download the app and try once. We are pretty much sure, you will enjoy the app and we are sure that after using the same, you will never forget the app.
Features:
=========
– Regular updates with new stickers & Emotions.
– Attractive User Interface(UI)
– More Category for Stickers & Emotions.
– Free Stickers
– Share Via Functionality
===========
How to Use:
===========
– Open Sticker Application.
– Choose the image you want to make as sticker
– You can select existing image from gallery or you can capture new image using camera
– Click on the + button to get emotion category
– Select Category Stickers & Emotions
– Which you want to like sticker then click sticker
– Share Stickers with your frineds.
[su_button url="https://play.google.com/store/apps/details?id=in.odiaweb.odiastickers" target="blank" style="soft" background="#2d7bef" size="9″ icon="icon: book"]Download Odia Sticker App Now[/su_button]
Thank you all for making us no 1. in  Odisha as wide range of service provider on Smartphone network. We are happy to claim as the best and only application provider on different categories.
We are able to provide the service because of you and our investors.
Thank you all.
OdiaWeb Network
Comments
comments