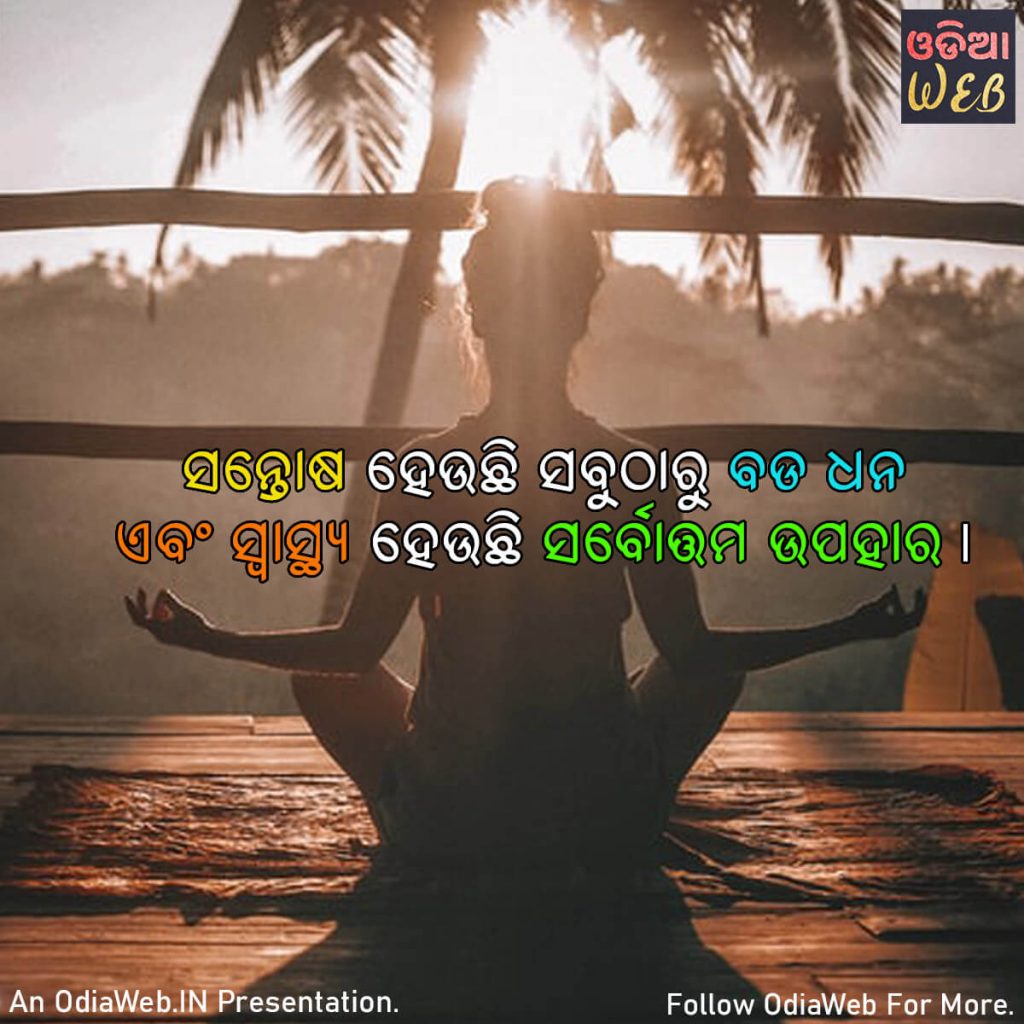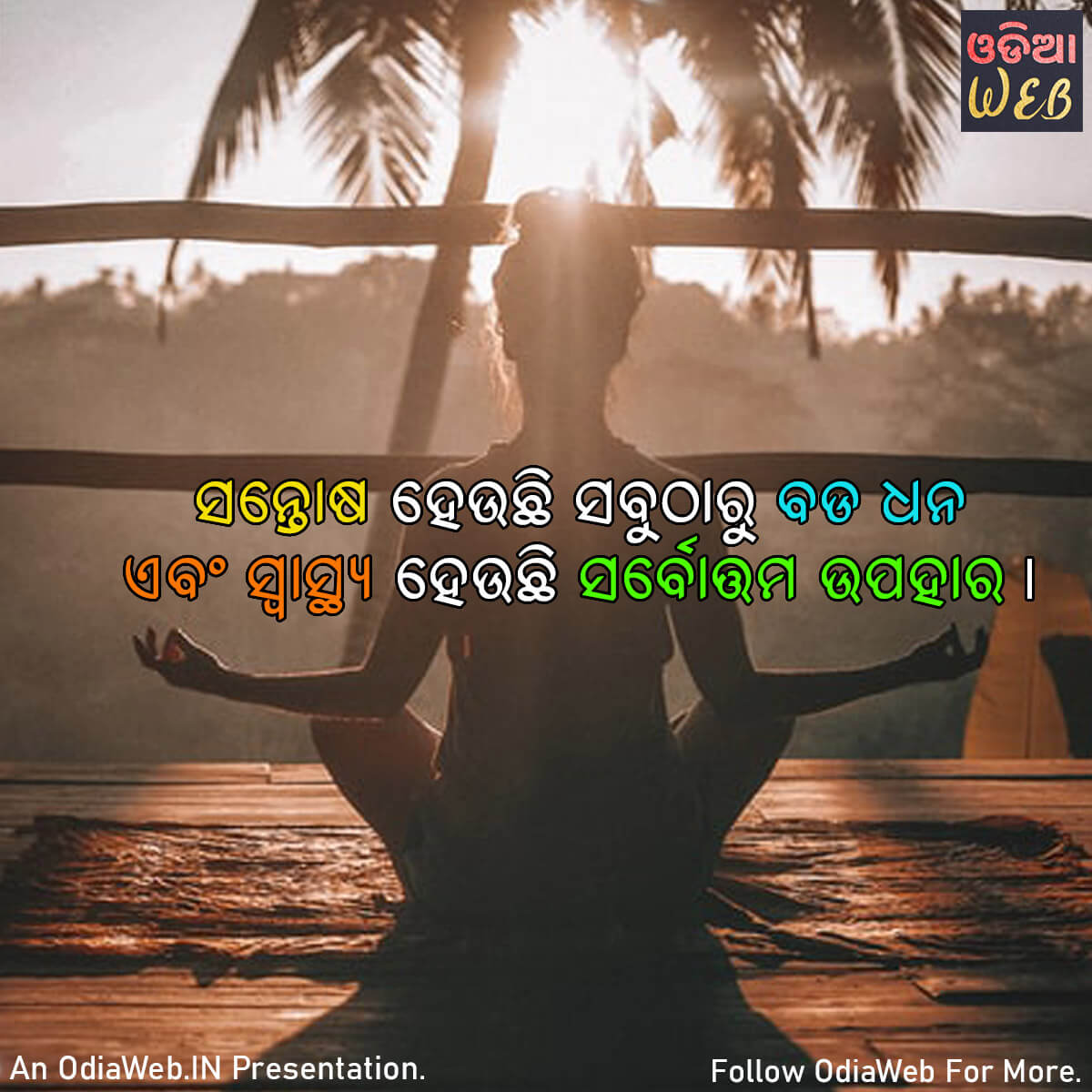 ସନ୍ତୋଷ ହେଉଛି ସବୁଠାରୁ ବଡ ଧନ ଏବଂ ସ୍ୱାସ୍ଥ୍ୟ ହେଉଛି ସର୍ବୋତ୍ତମ ଉପହାର।
Satisfaction is the greatest wealth and health is the best gift.
Santosh Heuchhi Sabutharu Bada Dhana Ebam Swasthya Heuchhi Sarbottama Upahara.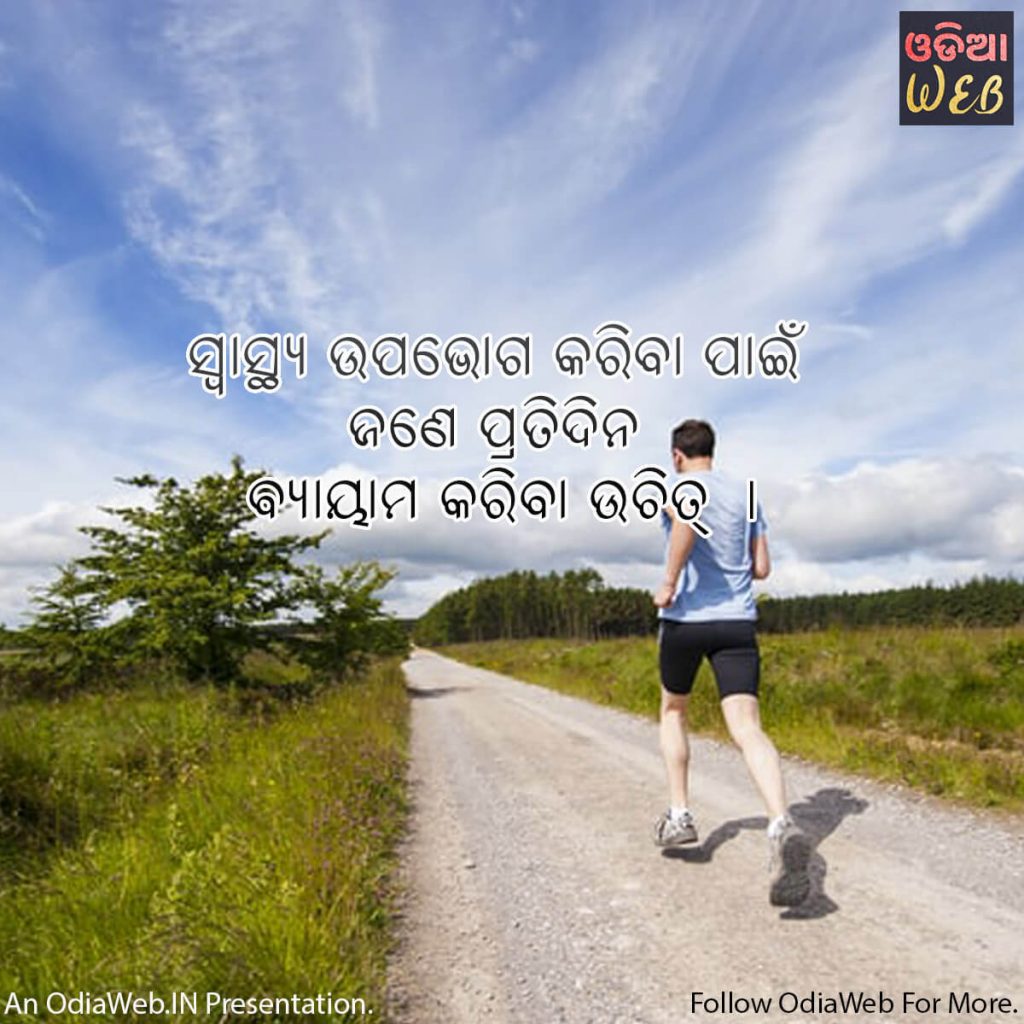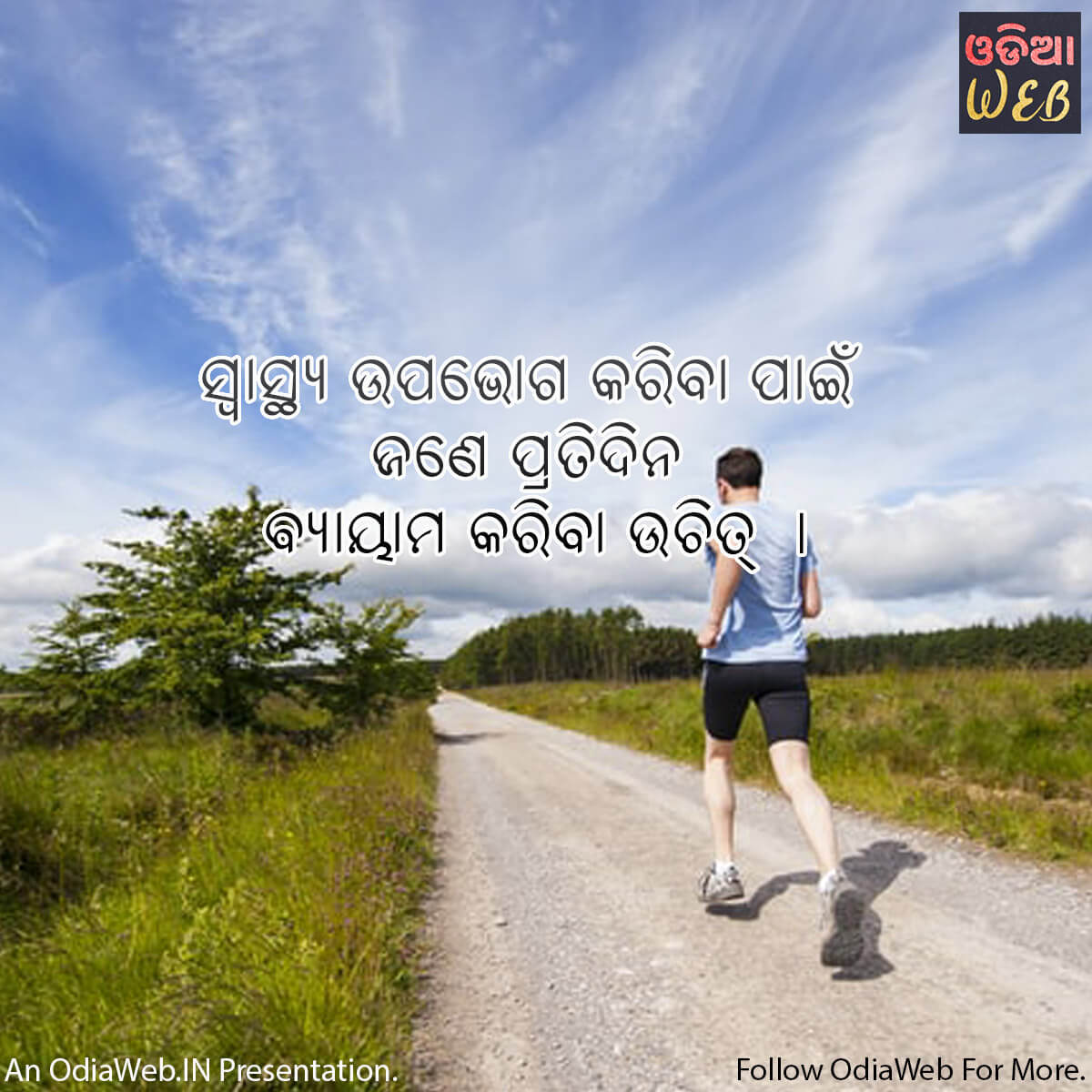 ସ୍ୱାସ୍ଥ୍ୟ ଉପଭୋଗ କରିବା ପାଇଁ ଜଣେ ପ୍ରତିଦିନ ବ୍ୟାୟାମ କରିବା ଉଚିତ୍ ।
One should exercise every day to enjoy health.
Swasthya Upabhog Kariba Pain Jane Pratidina Byayam Kariba Uchhit.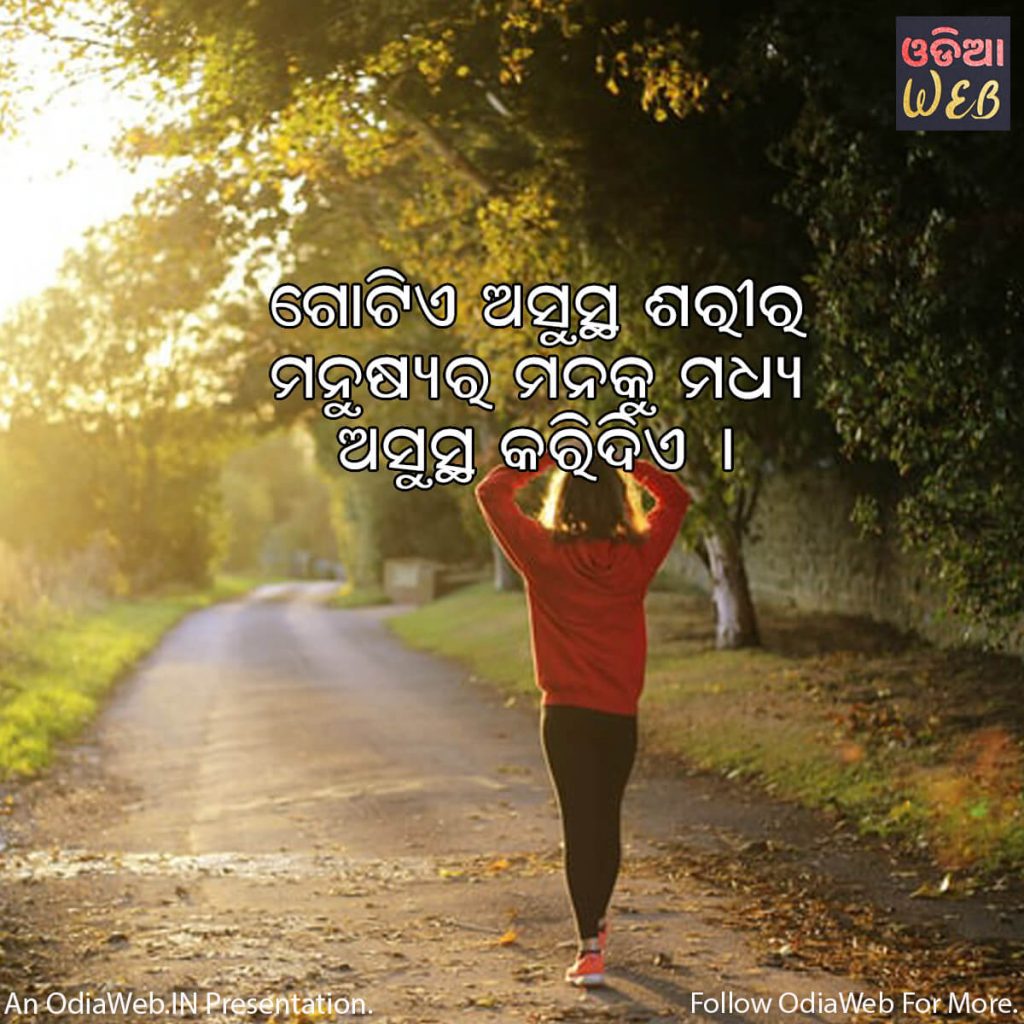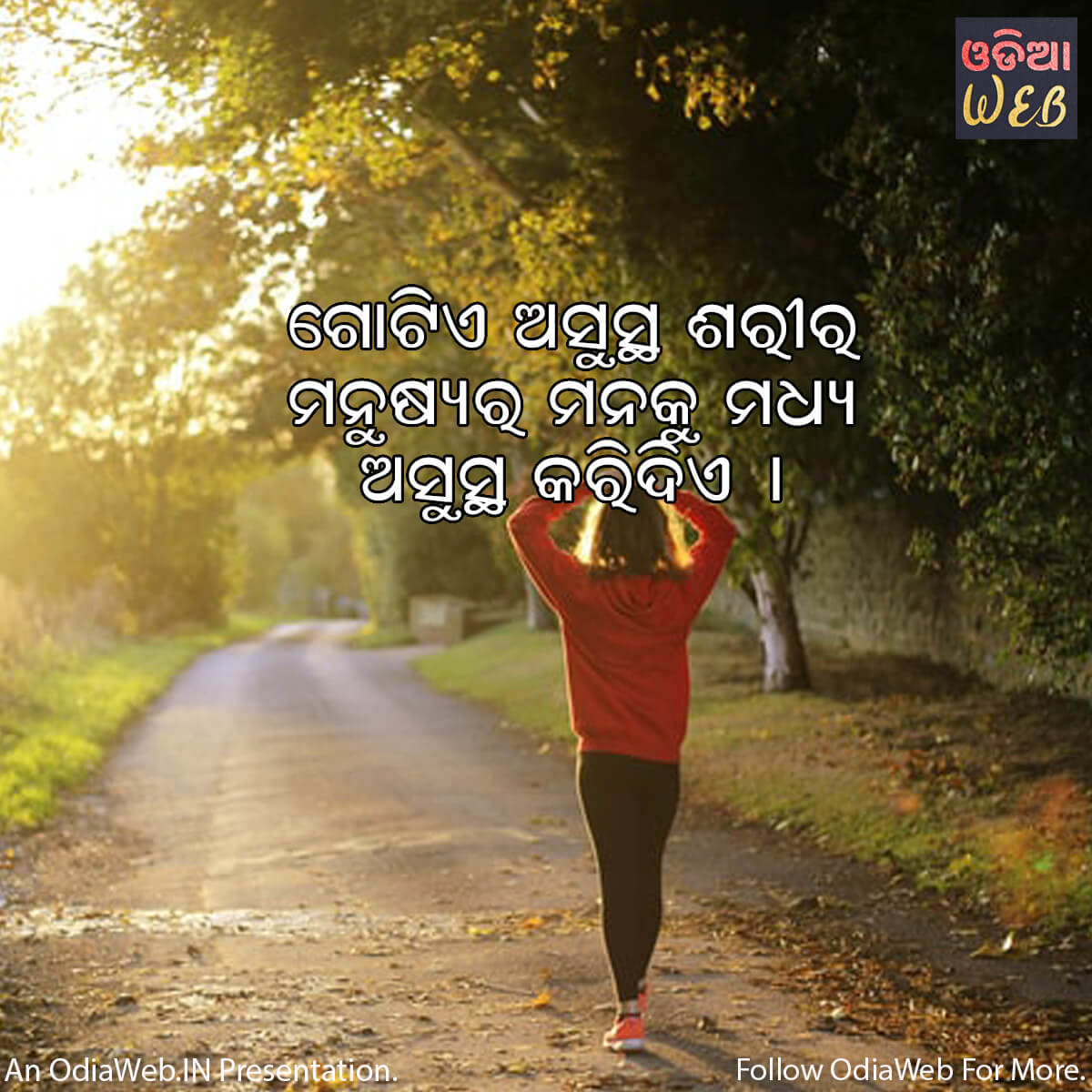 ଗୋଟିଏ ଅସୁସ୍ଥ ଶରୀର ମନୁଷ୍ୟର ମନକୁ ମଧ୍ୟ ଅସୁସ୍ଥ କରିଦିଏ ।
A sick body can make a person's mind sick.
Gotie Asustha Sharira Manushyara Manaku Madhya Asustha Karidie.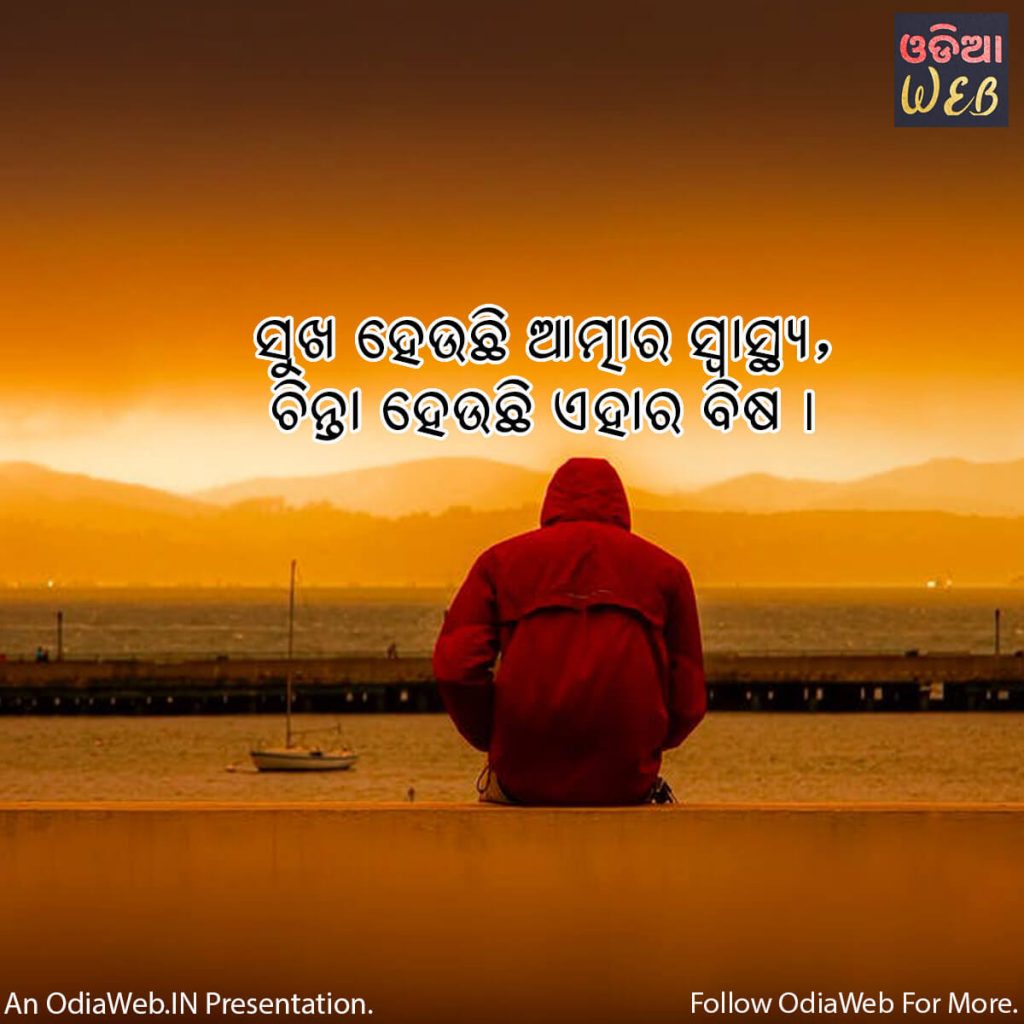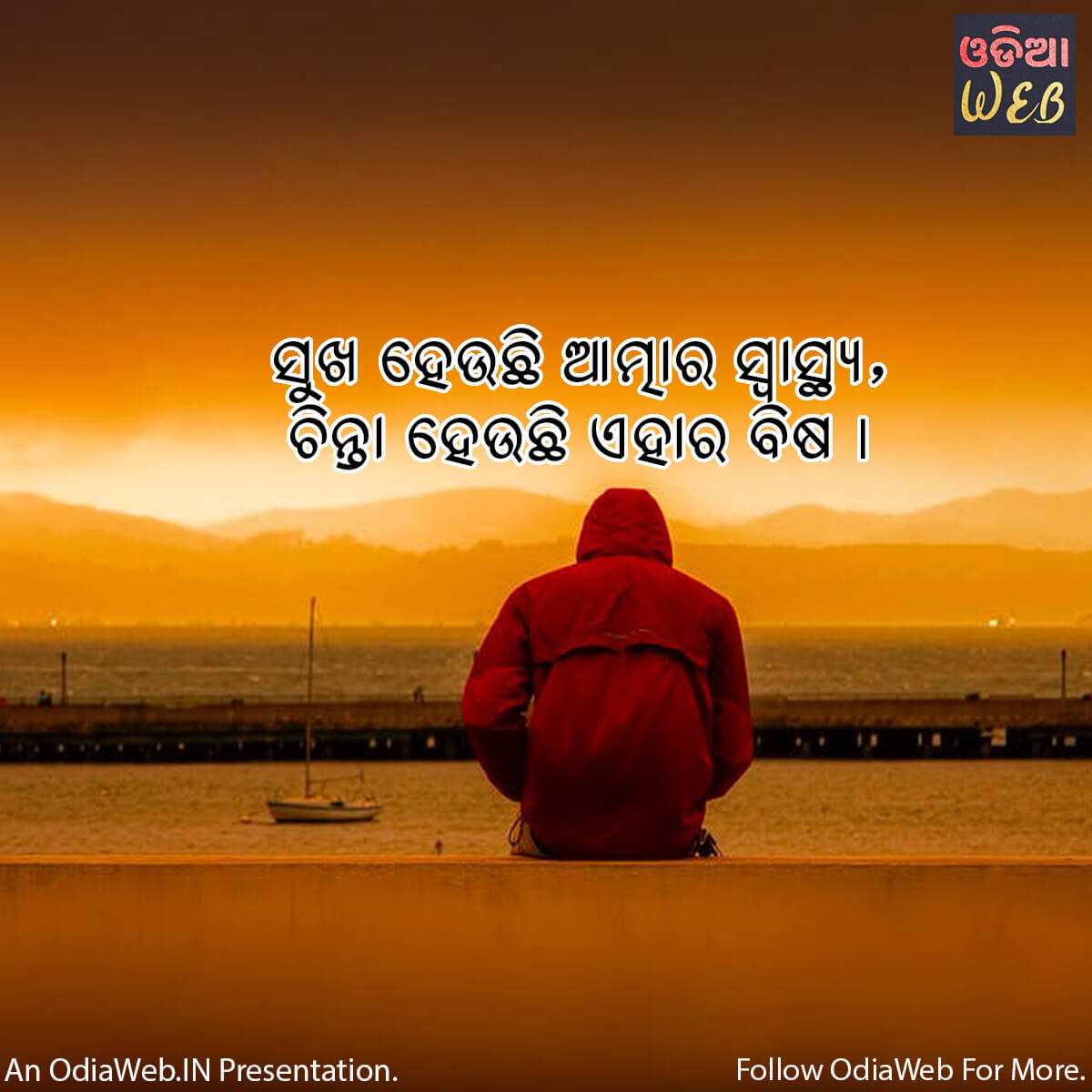 ସୁଖ ହେଉଛି ଆତ୍ମାର ସ୍ୱାସ୍ଥ୍ୟ ଏବଂ ଚିନ୍ତା ହେଉଛି ଏହାର ବିଷ |
Happiness is the health of the soul and anxiety is its poison.
Sukha Heuchhi Atmara Swasthya Ebam Chinta Heuchhi Ehara Bisha.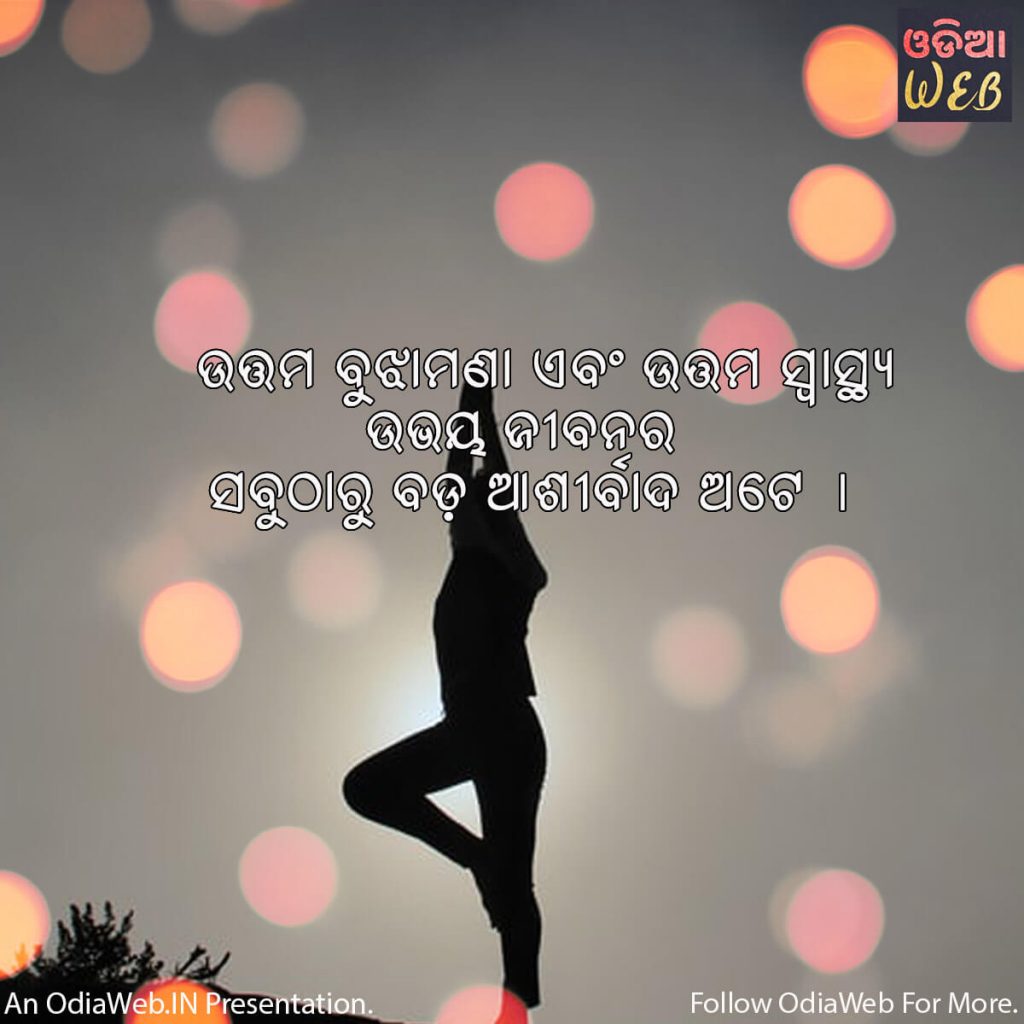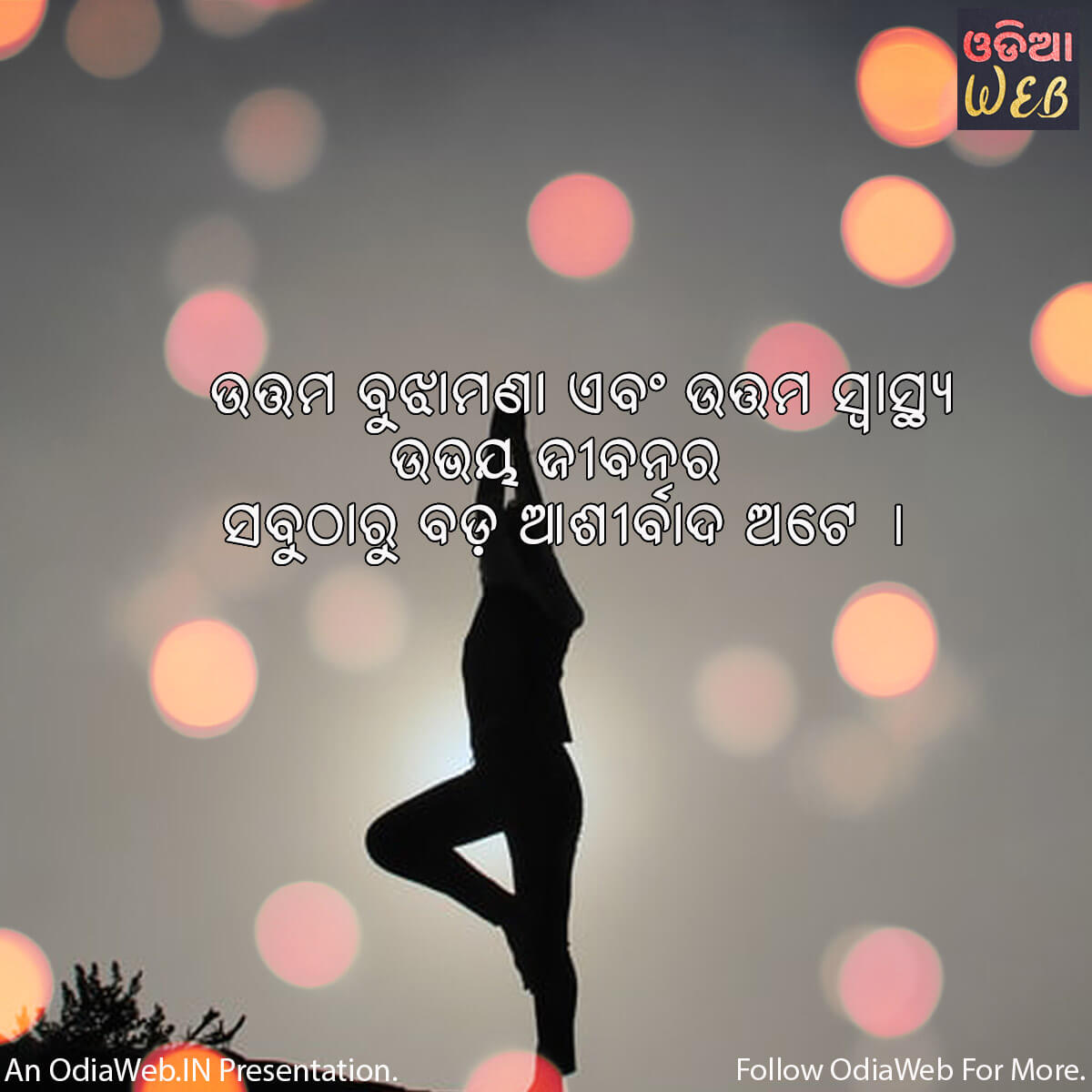 ଉତ୍ତମ ବୁଝାମଣା ଏବଂ ଉତ୍ତମ ସ୍ୱାସ୍ଥ୍ୟ ଉଭୟ ଜୀବନର ସବୁଠାରୁ ବଡ଼ ଆଶୀର୍ବାଦ ଅଟେ ।
Good understanding and good health are the greatest blessings of life.
Uttama Bujhamana Ebam Uttama Swasthya Ubhaya Jibanara Sabutharu Bada Ashirbada Ate.
More: Odia Health Quotes
More: Odia Quotes on Health
Are you looking for Odia Novel dia Book Ajeebakara Attahasa By Surendra Mohanty ,order today from
Comments
comments