Birthday Wishes In Odia language :- Hey Odians, thanks for visiting OdiaWeb today. Here you have landed means you must have searching "Happy Birthday Wishes in Odia Language", "Odia Birthday Wishes", "Odia Janmadina Message", "odia birthday wish" or "odia birthday kabita". Sending birthday odia greetings is a wonderful way to honor the birthday of a partner, family member, friend, colleague, or any other loved one. When you're deciding which odia birthday wishes to include within your celebratory birthday card gift, consider who you're writing to.
If you're sending a sweet birthday message in odia language to a friend, you may want to go with something funny that reflects your goofy relationship. Maybe you're sending a birthday card to your grandmother; a sweet birthday quote might be better suited. From the flowery and inspirational to the short and sweet, we've compiled an exhaustive list of lovely birthday messages for everyone on your list.
So, let's see the best collection of Odia Birthday Wishes Images/Photos written below.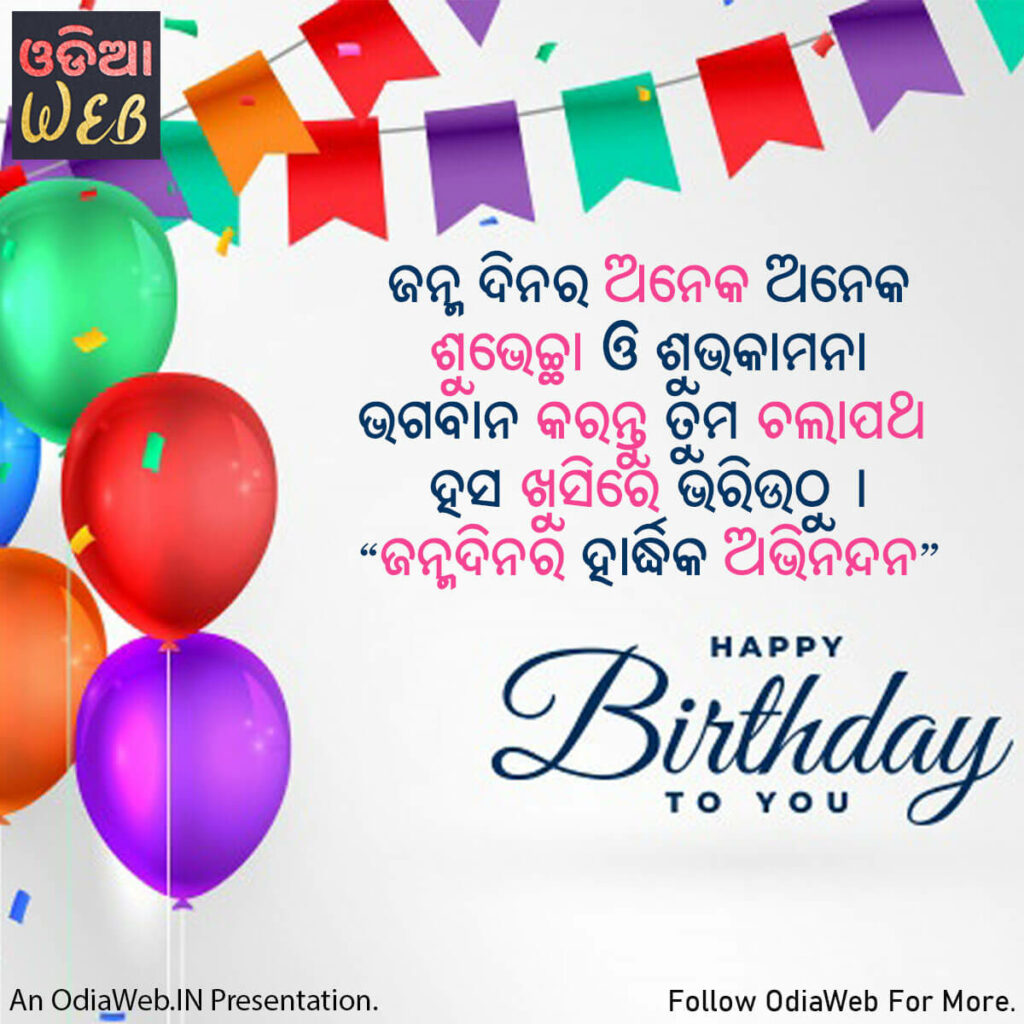 ଜନ୍ମ ଦିନର ଅନେକ ଅନେକ ଶୁଭେଚ୍ଛା ଓ ଶୁଭକାମନା, ଭଗବାନ କରନ୍ତୁ ତୁମ ଚଲାପଥ ହସ ଖୁସିରେ ଭରିଉଠୁ । ଜନ୍ମଦିନର ହାର୍ଦ୍ଧିକ ଅଭିନନ୍ଦନ
Happy Birthday to you and may your walk be filled with laughter and happiness. Happy Birthday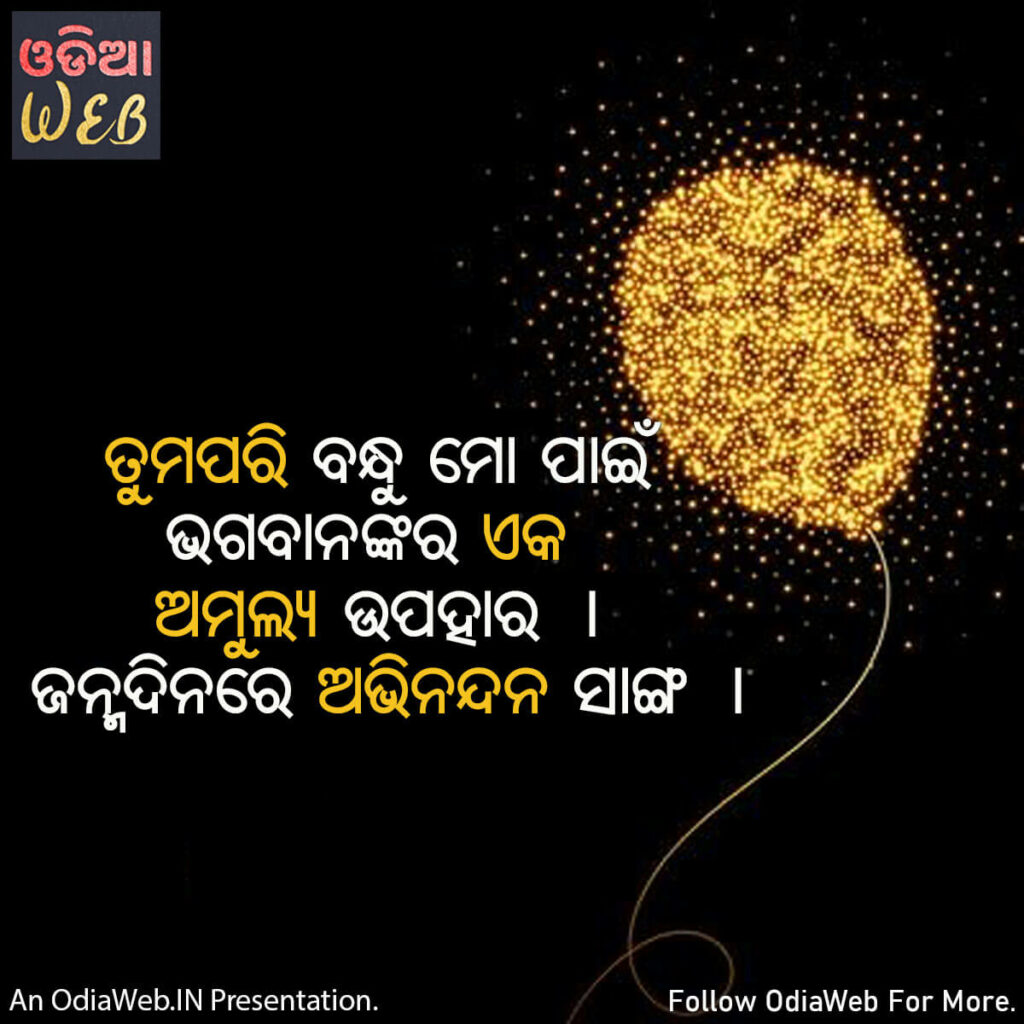 Birthday Wishes in Odia Language
ତୁମପରି ବନ୍ଧୁ ମୋ ପାଇଁ ଭଗବାନଙ୍କର ଏକ ଅମୁଲ୍ୟ ଉପହାର । ଜନ୍ମଦିନରେ ଅଭିନନ୍ଦନ ସାଙ୍ଗ ।
A friend like you is a priceless gift from God to me. Happy birthday friend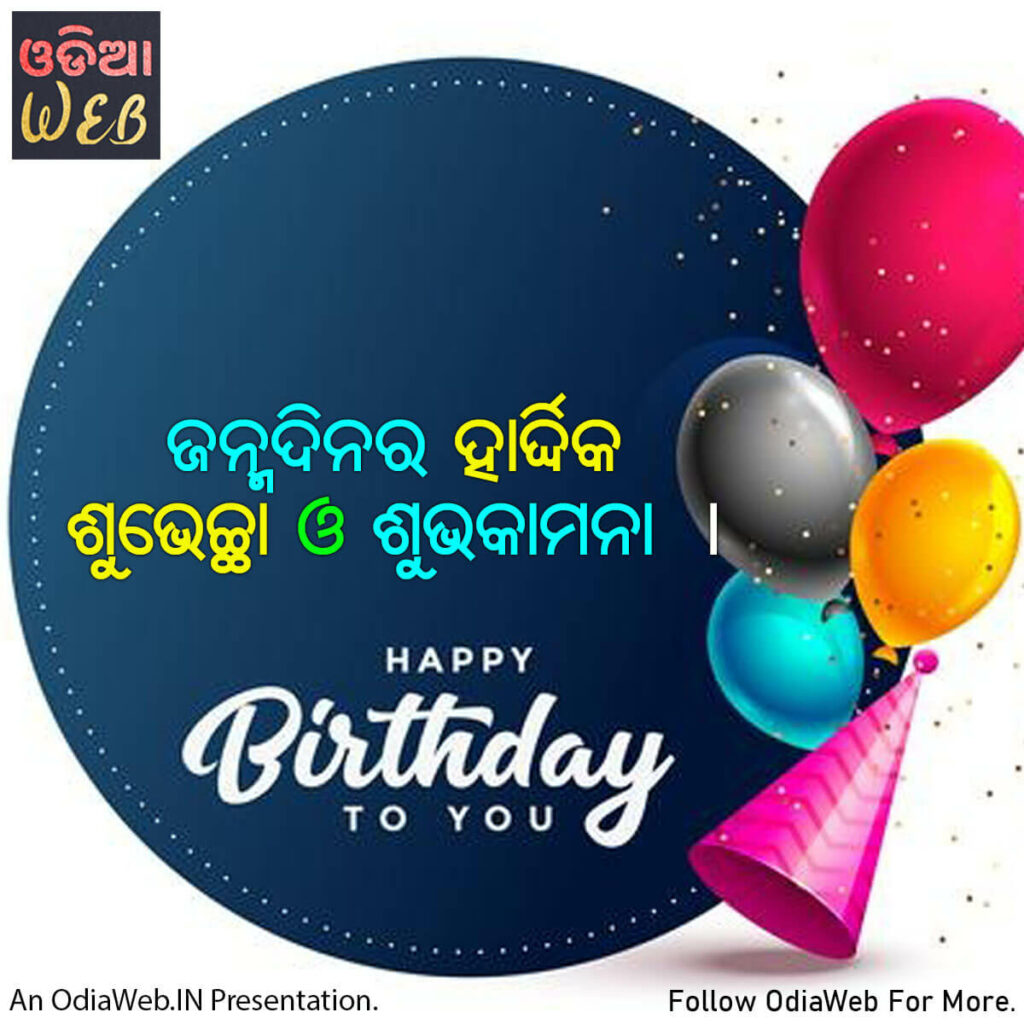 ଜନ୍ମଦିନର ହାର୍ଦ୍ଦିକ ଶୁଭେଚ୍ଛା ଓ ଶୁଭକାମନା ।
Happy Birthday and best wishes.
ଜନ୍ମଦିନର ହାର୍ଦ୍ଦିକ ଶୁଭେଚ୍ଛା ଓ ଶୁଭକାମନା ।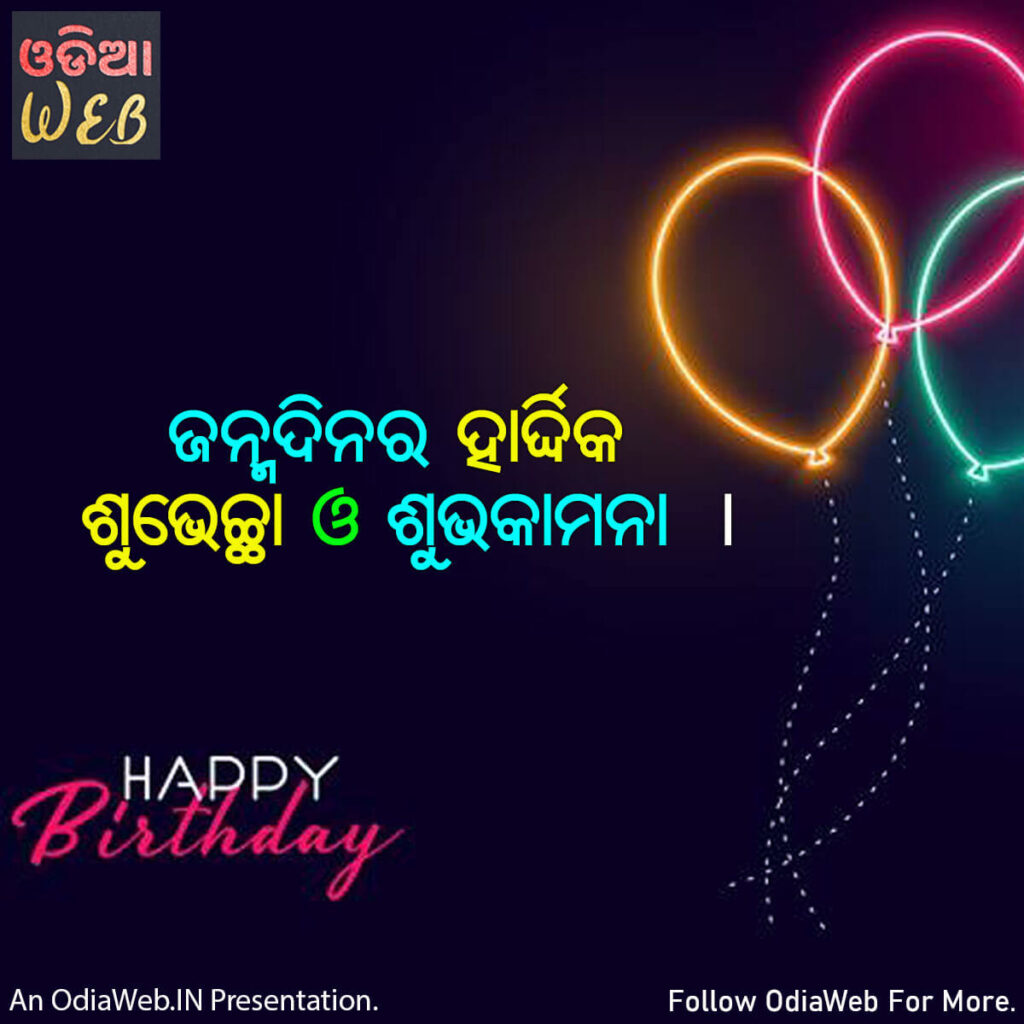 ଶୁଭେଚ୍ଛା ସାଗର ଜନମ ଦିନର
ଅନେକ ଅଭିନନ୍ଦନ ,
ଦିବା ଅବା ନିଶି ପାଇ ହସ ଖୁସି
ଆଶିଶେ କଟୁ ଜୀବନ।

Maheswar Ji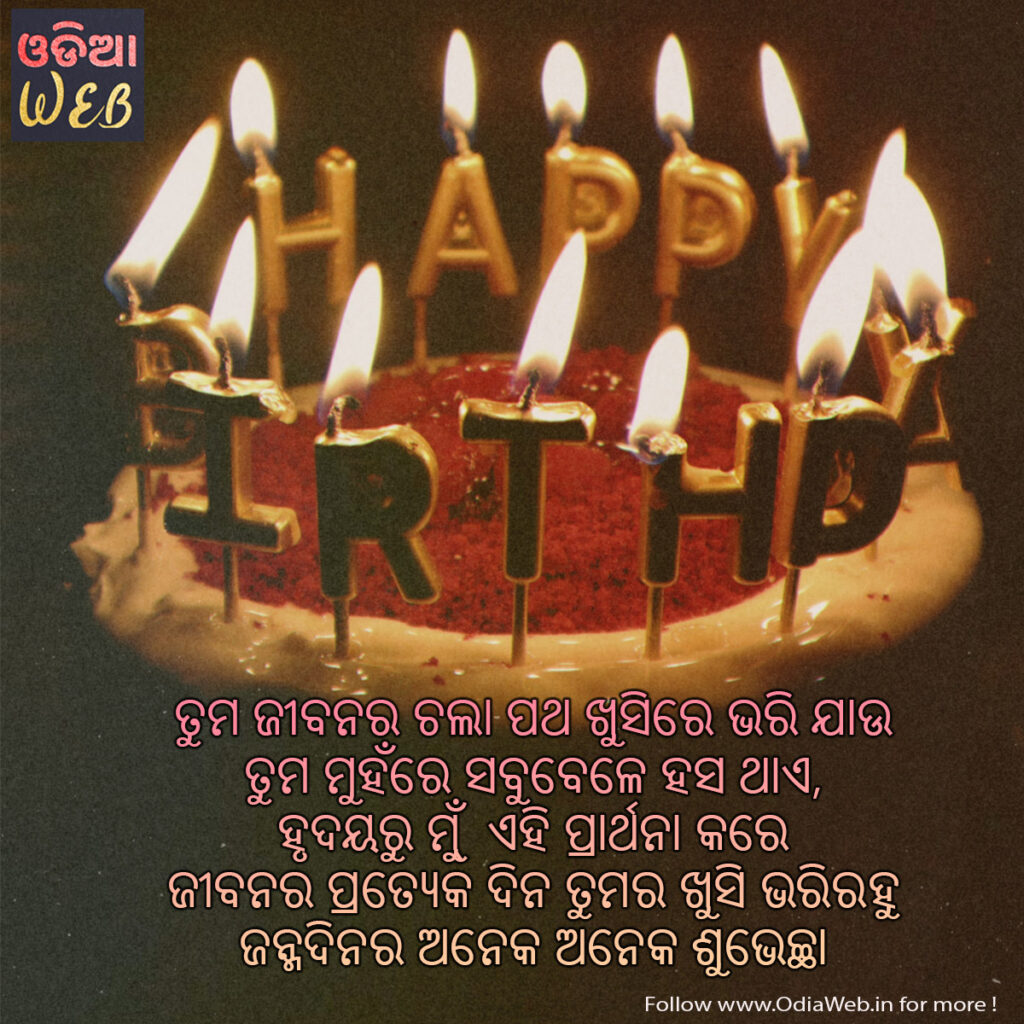 More: Happy Independence Day Odia Wishes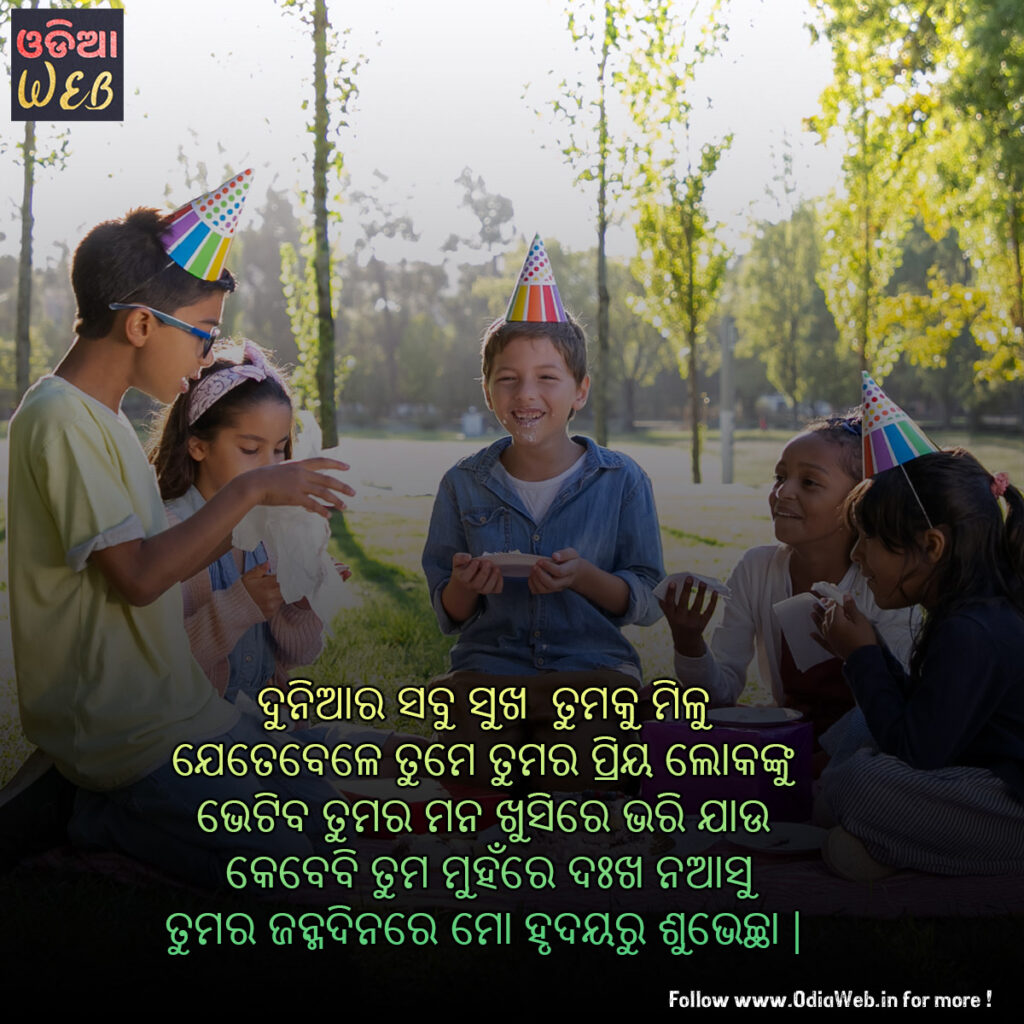 ଈଶ୍ବରଙ୍କୁ ଏତିକି ପ୍ରାର୍ଥନା ହେଉ
ପୂରଣ ତୁମ କାମନା,
ଦୃଢ ହେଉ ତୁମରି ଆତ୍ମବିଶ୍ବାସ
ତିଆରି ହେଉ କଳ୍ପନା।

Mahesh Ji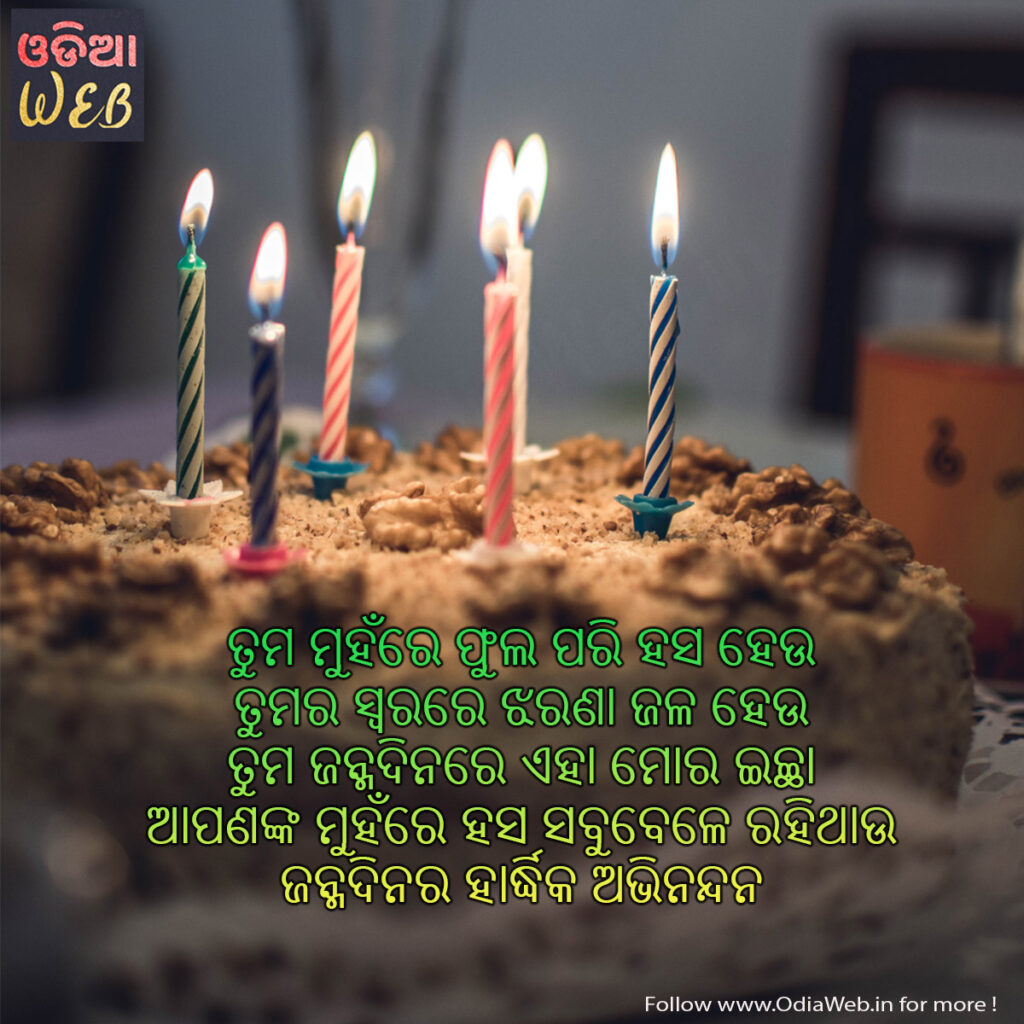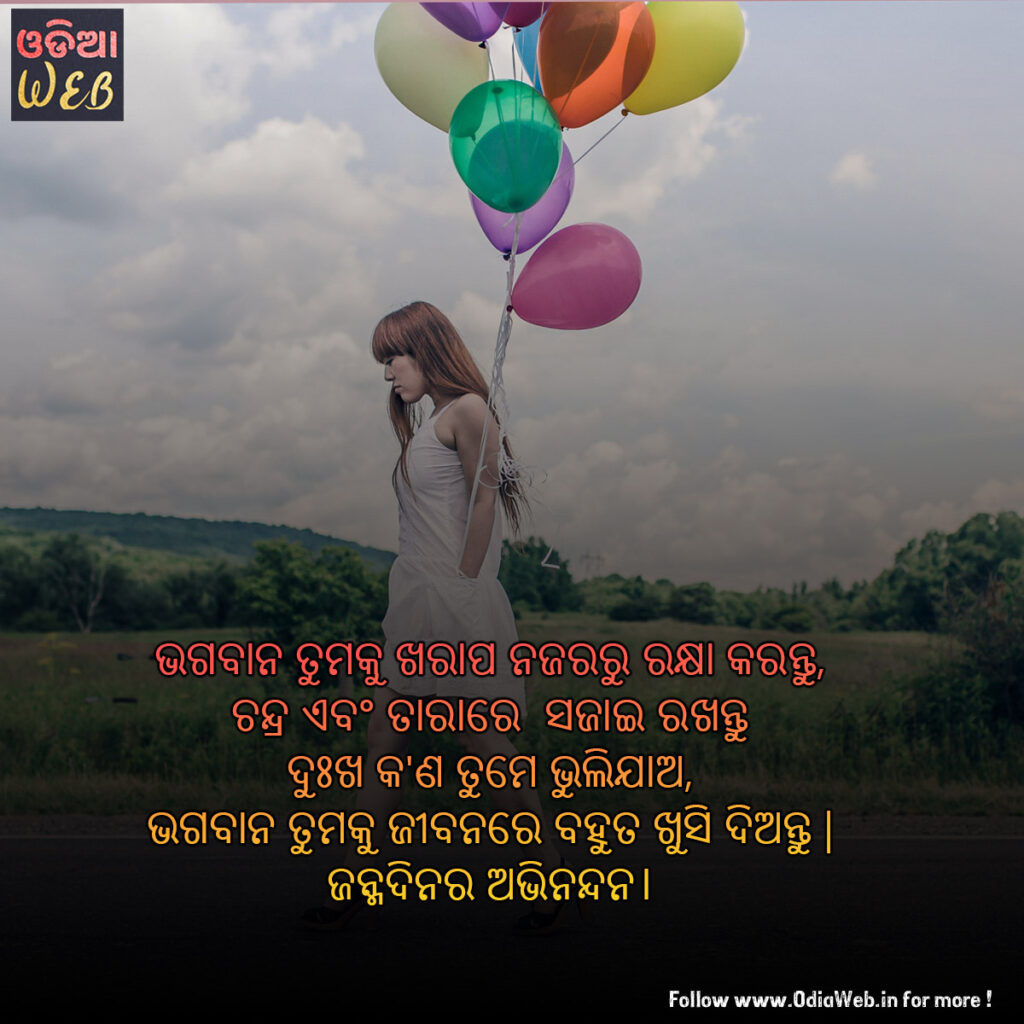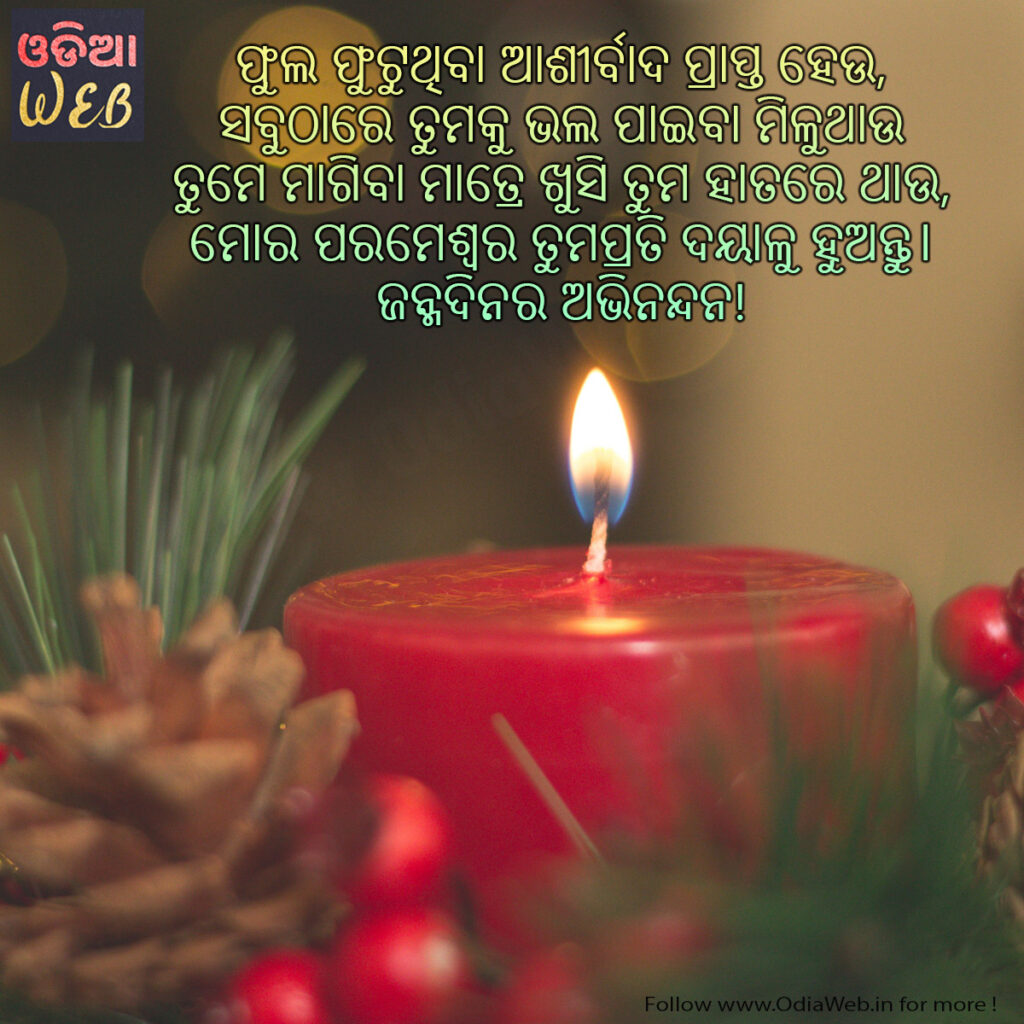 Read odia inspiring story online at OdiaStory.in
Comments
comments