"Give me blood, I'll give you freedom", who is not aware of this dialogue? It was said by one of the outstanding leaders and defiant patriot of India, Netaji Subhas Chandra Bose.  If there is any person in India, Netaji Subhas Chandra Bose.  If there is any person in India who could be compared against Mahatma Gandhi, then it would be definitely Netaji Bose.  His unique approach towards fighting the British Army makes him so different than the others. While the other leaders followed the tactics of Politics and were reluctant to the discriminating behavior of the British, he stood alone and accumulated the great Indian National Army and fought till his last breath. So, let's know more about this legend in the following texts.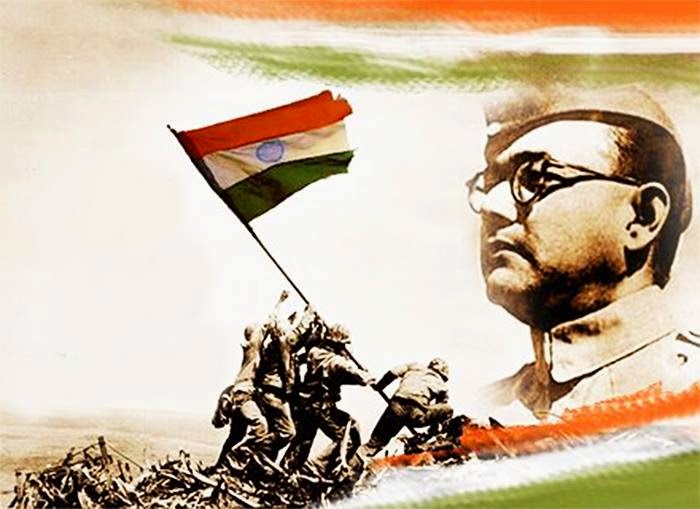 Netaji Subhash Chandra Bose: Birth, Born Place and Education
 When did Subhash Chandra Bose born ?
23rd January is a holiday.  Isn't it?  But why?  Because one of the brave and courageous sons of our Motherland India was born on that date in the year 1897.  He was born in a Bengali family. During his birth India was under the control of the British. Janakinatha Bose and Prabhavati Dutt were his ideal parents.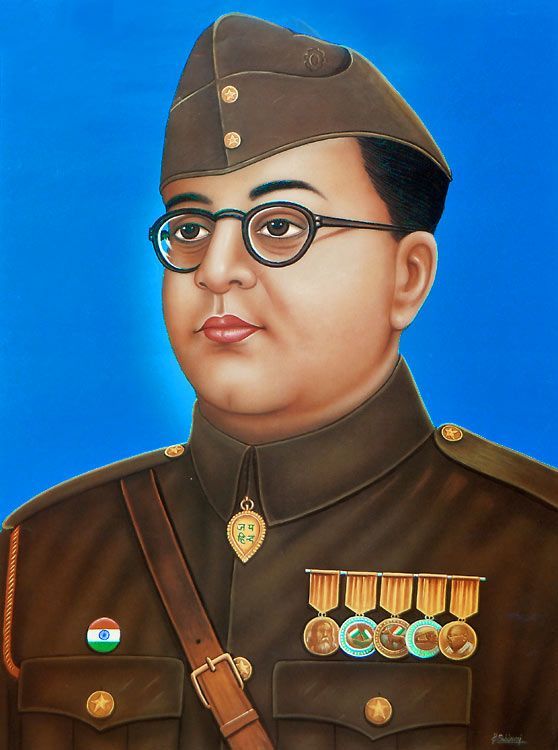 Where did Subhash Chandra Bose born ?
Most of us may not be aware of Netaji's birth place.  Cuttack city of Odisha was then a part of the Bengal Presidency under British rule.  Netaji was born in Cuttack.  The now so-called Odia Bazaar in Cuttack was the residing place of Netaji.
Education of Netaji:
Netaji Subhas Chandra Bose completed his High School from Ravenshaw Collegiate School and later studied his graduation from University of Calcutta.
Netaji and the Indian National Congress
Subhas Chandra Bose joined the Indian National Congress (INC) in the 1920s. With his powerful leadership skills and motivational deeds, he established himself as the President of Indian National Congress in 1938 and also in 1939.   Later he had some disputes over observance of non-violence or so called Ahinsa by Mahatma Gandhi and the high command of Indian National Congress which turned to be a serious issue and he was ousted from Indian National Congress.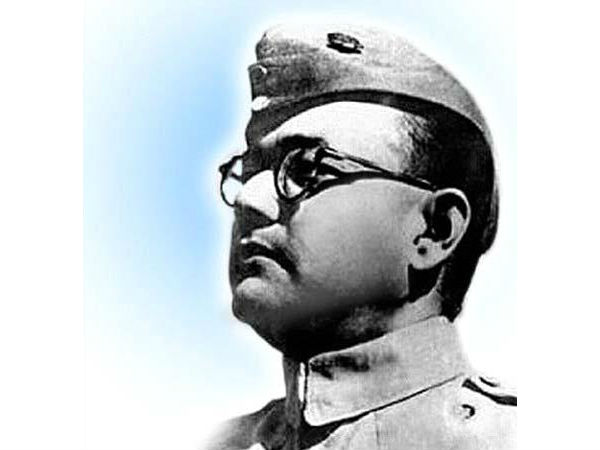 What Happened After That?
For his actions against the British force he was kept as a home arrest in his house but was successful in escaping from India in 1941. He traveled to Germany and tried setting up a battalion there to be prepared for a war against the British.  With the help of German funds, he could open some free India centers in Berlin and managed to broadcast his thoughts over All India Radio station.  As a leader he always wanted to motivate the people.
Meeting of Netaji Subhas Chandra Bose with the Hitler
 It was 1942 when Netaji was allowed to meet one of the most Unbreakable and tough leader Adolf Hitler.  He did not fear Hitler and talked confidently to him.  He proposed an idea in front of Hitler to allow him to establish special Army for fighting against the British but was ignored by the Hitler.  Then he realized that the axis powers would not be as supportive as you thought as a thought.
Formation of the Indian National Army
After returning from Germany in 1943 he took the support from the Japanese and was successful in establishing an army office an army of his own, the Indian National Army or INA.    In the Indian National Army there were the Indian soldiers of the British Indian Army who were captured in the battle of Singapore.  Netaji ignited the Sparks inside the soldiers and motivated them to die for the country.  Indian National Army is probably the best arm force ever formed during that era.  Hit slogans like Jai Hind provoked the true patriotic sense in the hearts and minds of every Indian.  INA is a model of diversity by region, ethnicity, religion and even gender.  It also allowed females to be a part of the Army.
Death of the legend Subhas Chandra Bose
The Indian National Army was Rising high but suddenly there was a war between the Japanese force and the INA resulting in severe damage to both the sides.  After the war Netaji didn't surrender himself but escaped and blind to go to Manchuria.  It was a tragic plane crash on 18 August 1945 in the Taihuku province of Japan in which Netaji died.  Some people mostly in Bengal they don't believe that Netaji was dead and they waited for their Hero to come back to gain India independence.  So according to some people Netaji Subhash Chandra Bose was alive and his death was mysterious.
What makes Netaji different?
Netaji's principle was simple.  If someone slaps you on one cheek don't show him off the next one but give him a return slap.  This attitude made him different.  That is the way he established himself as a Hero.   Forming an Army against the British was not less than burning oneself into the fire.  But he dared to do it. Even if the Indian National Congress and Gandhi ji did not support him but later, he was saluted by all.  Along with this noble deeds and amazing leadership skills, he will be reminded by every Indian till the end of the world.  Let's salute the brave soul from the deepest of our heart.
Comments
comments