Latest News
Kalia Yojana : Top 5 Facts You Should Know
Kalia Scheme
Can anyone imagine of life without food? While eating delicious foods on our table, we neither think of how it was produced nor thank them for whom we get to eat food. The fine grains of rice or the hot hot Rotis that we eat, all comes from fields, produced by farmers with lot of efforts and hard work. It takes more than 6 months of time and labor to produce crops. To facilitate the farmers in agriculture, the Government of Odisha has launched a special scheme named as 'KALIA'. This scheme will be a great support of finance and insurance to all farmers including Small, marginal and landless farmers.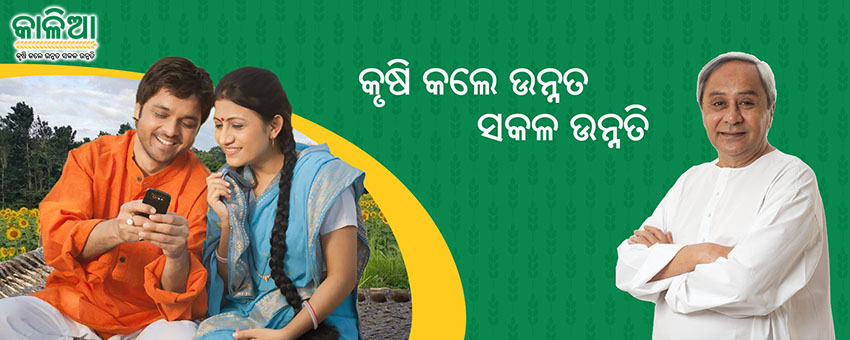 What is Kalia Yojana ?
Although it sounds like the nick name of Lord Jagannath, but is actually an abbreviation for "Krushak Assistance for Livelihood and Income Augmentation". As the name implies it is a beneficiary scheme for the farmers to help them financially by providing a certain amount at a definite time. The Government of Odisha has earmarked an amount of Rupees 10180 Crores for a period of 3 years. As per the Kalia scheme, all the small and landless farmers will be assisted with Rupees 25,000 financial help. Starting from the year 2018-19 Rabi season, the benefit will be given in 5 installments for 5 crop seasons. This scheme has been launched by the Chief Minister of Odisha Shri Naveen Patnaik to accelerate agricultural prosperity and eliminate poverty.
Who are the beneficiaries of kalia Yojana and How much they will get ?
Small farmers having land between 2.5 acres to 5 acres will be provided with Rs. 25000 per family.
Landless and marginal farmers (having land less than 2.5 acres) will be given worth Rs. 12500.
Landless and old, physically challenged people will be given worth Rs 10000.
The scheme also includes insurance schemes at very cheaper rate like Rs. 12 per month.
Rumor behind the Kalia Scheme
All are aware that elections are going to be held in the near future in Odisha and other states. The Central Government or so called Modi Sarkar has started to waive of farm loans. According to Odisha Government (BJD), the loan wavier scheme is not favorable to the development of farmers. Previous reports says, it seems like farmers suicide in most States due to financial problems. Hence to solve the need for money in agriculture CM of Odisha Mr Naveen Patnaik has introduced Kalia in favour of the farmers. Opposing the Modi government's loan waiver scheme the new scheme Kalia has been launched.
Top 5 facts of of Kalia Scheme / Yojana
1) Financial assistance to the farmers
2) Livelihood assistance to landless families
3) Support to landless laborers and vulnerable agriculture households
4) Insurance cover
5) Interest-free crop loan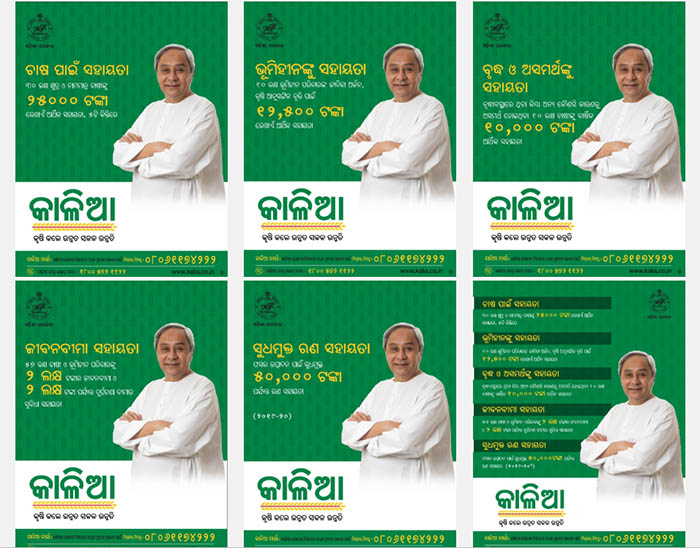 How can a farmer get the benefit ?
In every villages of Odisha, the village panchayats have been ordered to list the names of the beneficiaries. All the small and landless farmers can register themselves in the list. The process has been started from 2nd January 2009 and will continue up to 10 January 2019. If anyone is not added in the list he or she should drop a Green Card in the Dropbox of the Panchayat office. Similarly if anyone wants to remove his name from the list or complain against then he/she may put a red card in the box.
Is there any form to be filled up for Kalia Scheme ?
Yes, there are two types of forms available. A green form and a red form. A farmer may get the green form from the  Panchayat office and fill it up  to register himself in to Kalia scheme.   The form may also be downloaded from the website www.kalia.co.in  which is the official Government website for Kalia scheme.
The second type of form is the Red form is available to cancel a name out of the Kalia scheme.  And if any complaint against the scheme is found it must be reported in the red form and submitted in the Dropbox.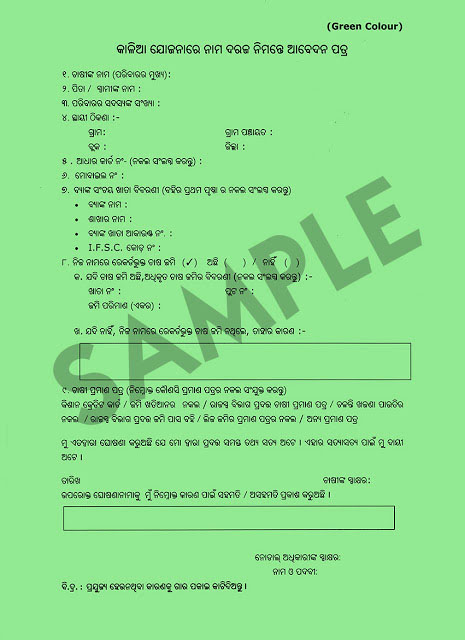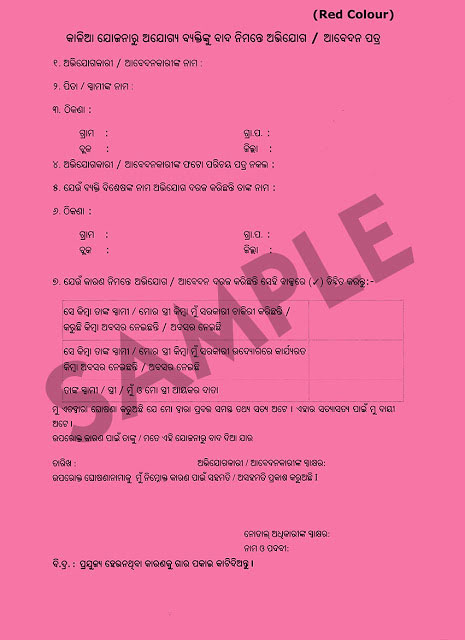 Documents required to be submitted for Kalia Yojana
For submitting the form documents  needed are:
Aadhar card of the farmer
Bank account number
 Proof of land records in case of landholders
If someone is not holding land he is also included in the list as the landless farmer.
More about the scheme
If you want to know more about the scheme, just give a missed call to 08061174222. All the details will be delivered to you instantly through text message in your regional language.
Odia Speech on Republic Day 2019 [PDF]
Comments
comments