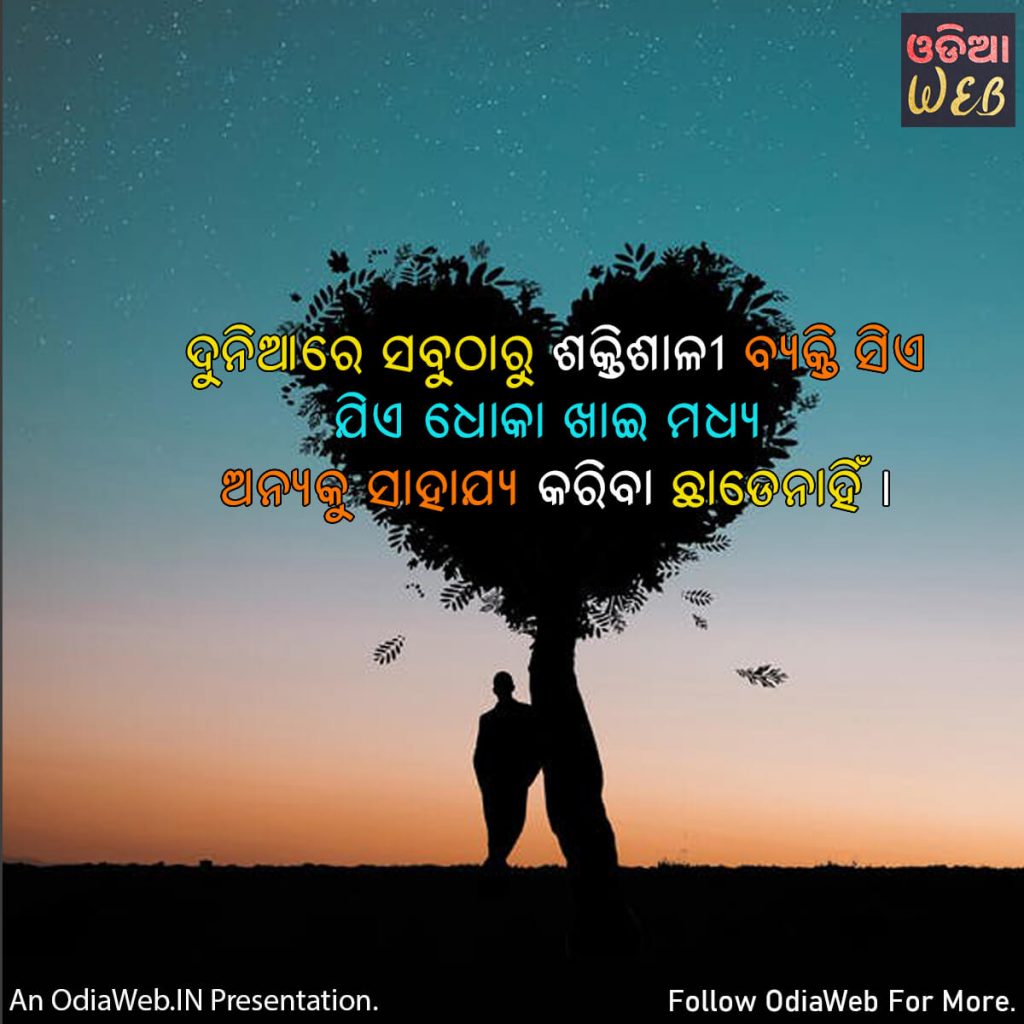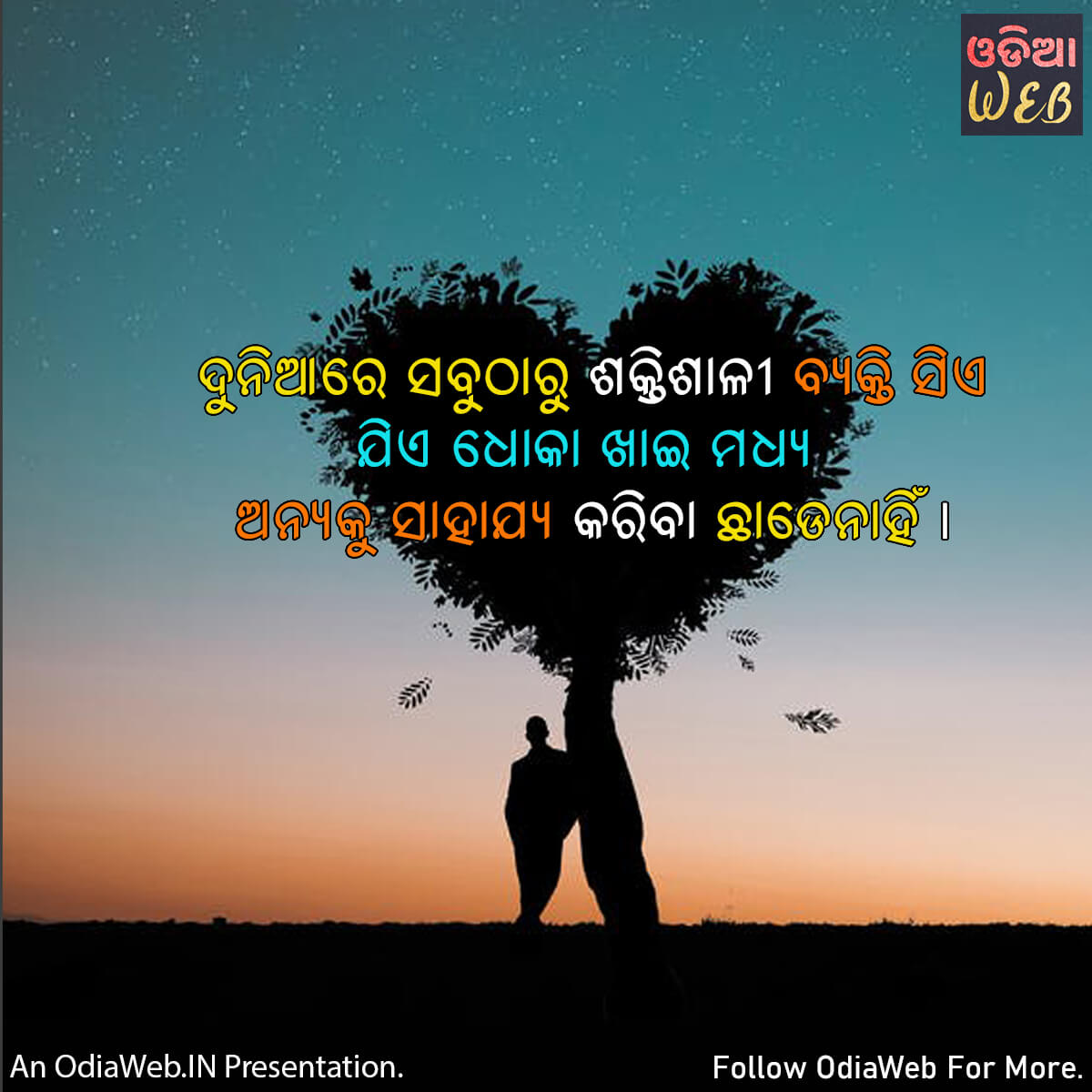 ଦୁନିଆରେ ସବୁଠାରୁ ଶକ୍ତିଶାଳୀ ବ୍ୟକ୍ତି ସେ, ଯିଏ ଧୋକା ଖାଇ ମଧ୍ୟ ଅନ୍ୟକୁ ସାହାଯ୍ୟ କରିବା ଛାଡେନାହିଁ |
He is the most powerful person in the world who does not stop helping others even after being deceived.
Duniare Sabutharu Shaktishali Byakti Se, Jie Dhoka Khai Madhya Anyaku Sahajya Kariba Chadenahin.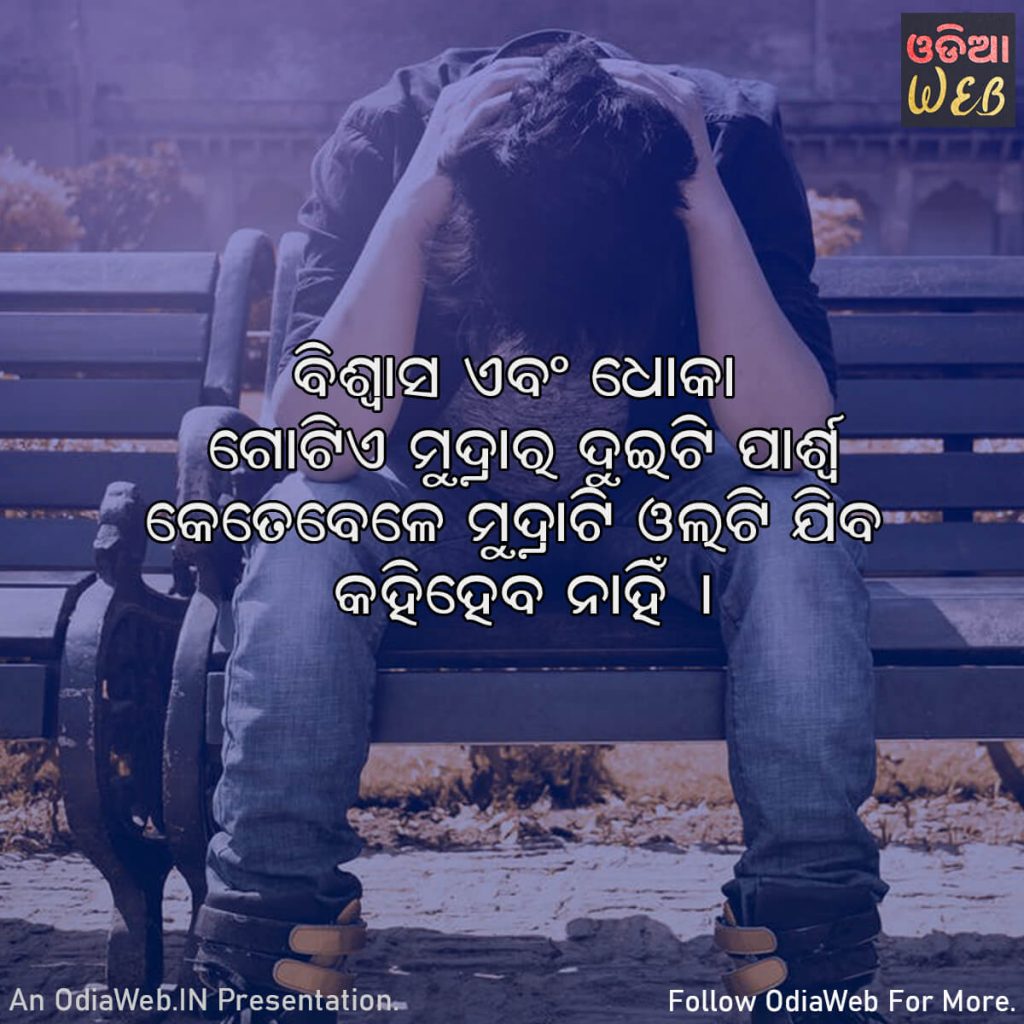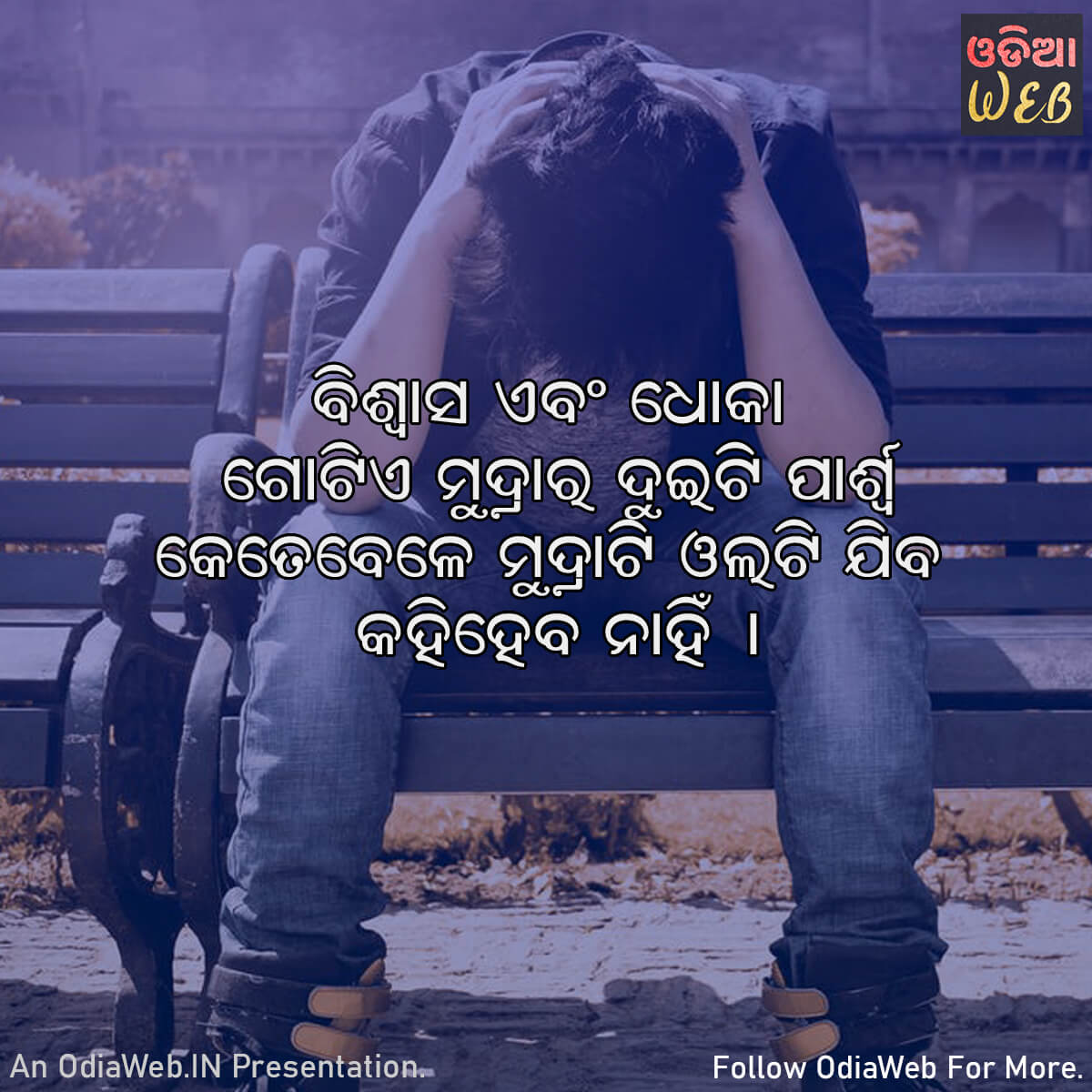 ବିଶ୍ୱାସ ଏବଂ ଧୋକା ଗୋଟିଏ ମୁଦ୍ରାର ଦୁଇଟି ପାର୍ଶ୍ୱ, କେତେବେଳେ ମୁଦ୍ରାଟି ଓଲଟି ଯିବ କହିହେବ ନାହିଁ |
Faith and deceit are two sides of the same coin, and it cannot be said when the coin will turn upside down.
Biswas Ebam Dhoka Gotie Mudrara Duiti Parswa, Ketebele Mudrati Olati Jiba Kahiheba Nahin.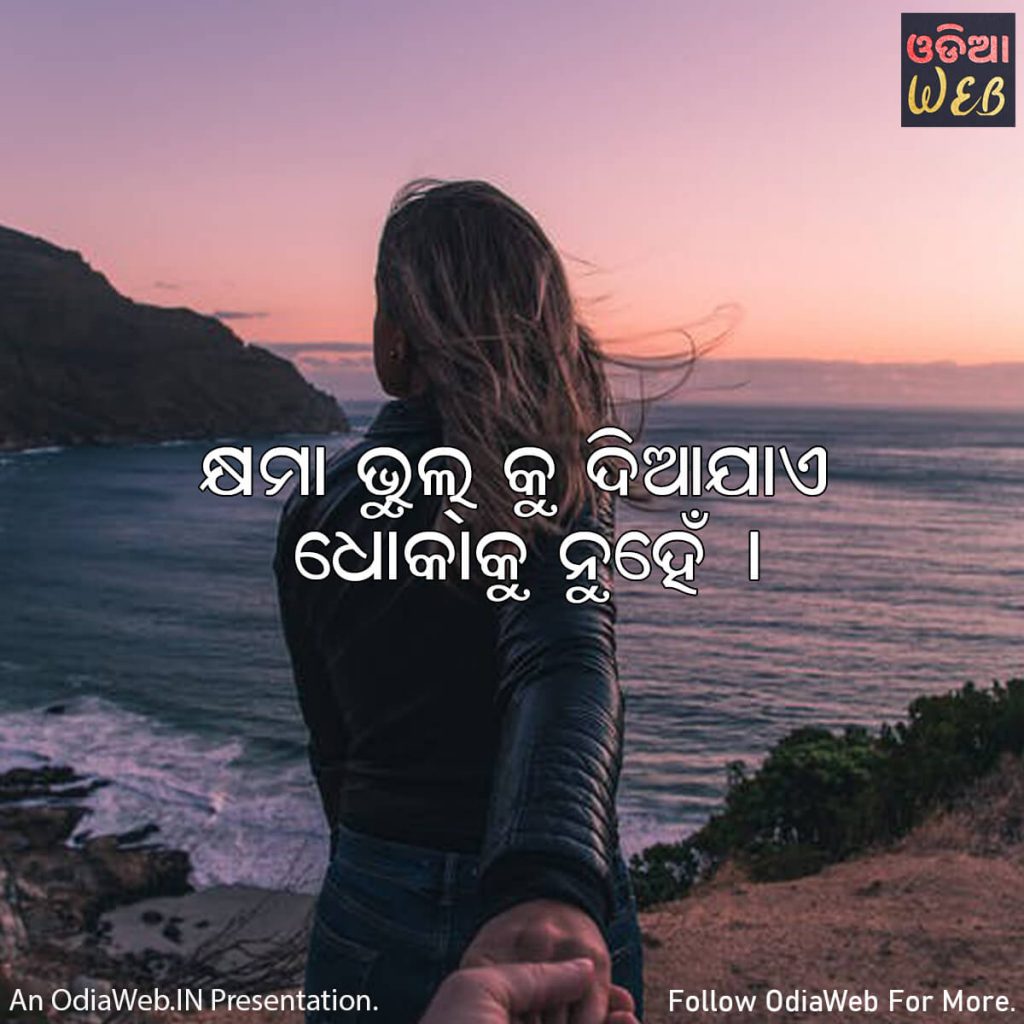 କ୍ଷମା ଭୁଲ୍ କୁ ଦିଆଯାଏ ଧୋକାକୁ ନୁହେଁ |
Forgiveness is given to the wrong, not to the deceit.
Khysma Bhul Ku Deajae Dhokaku Nuhen.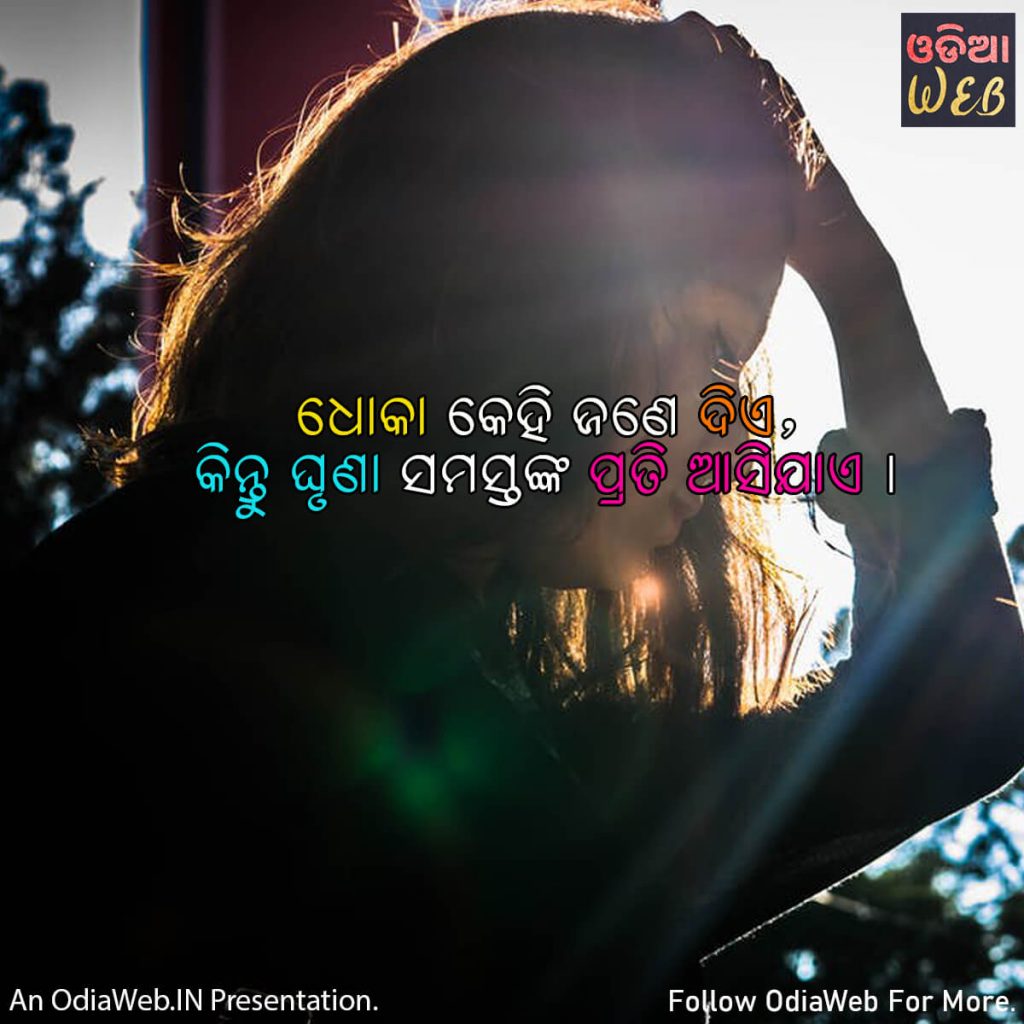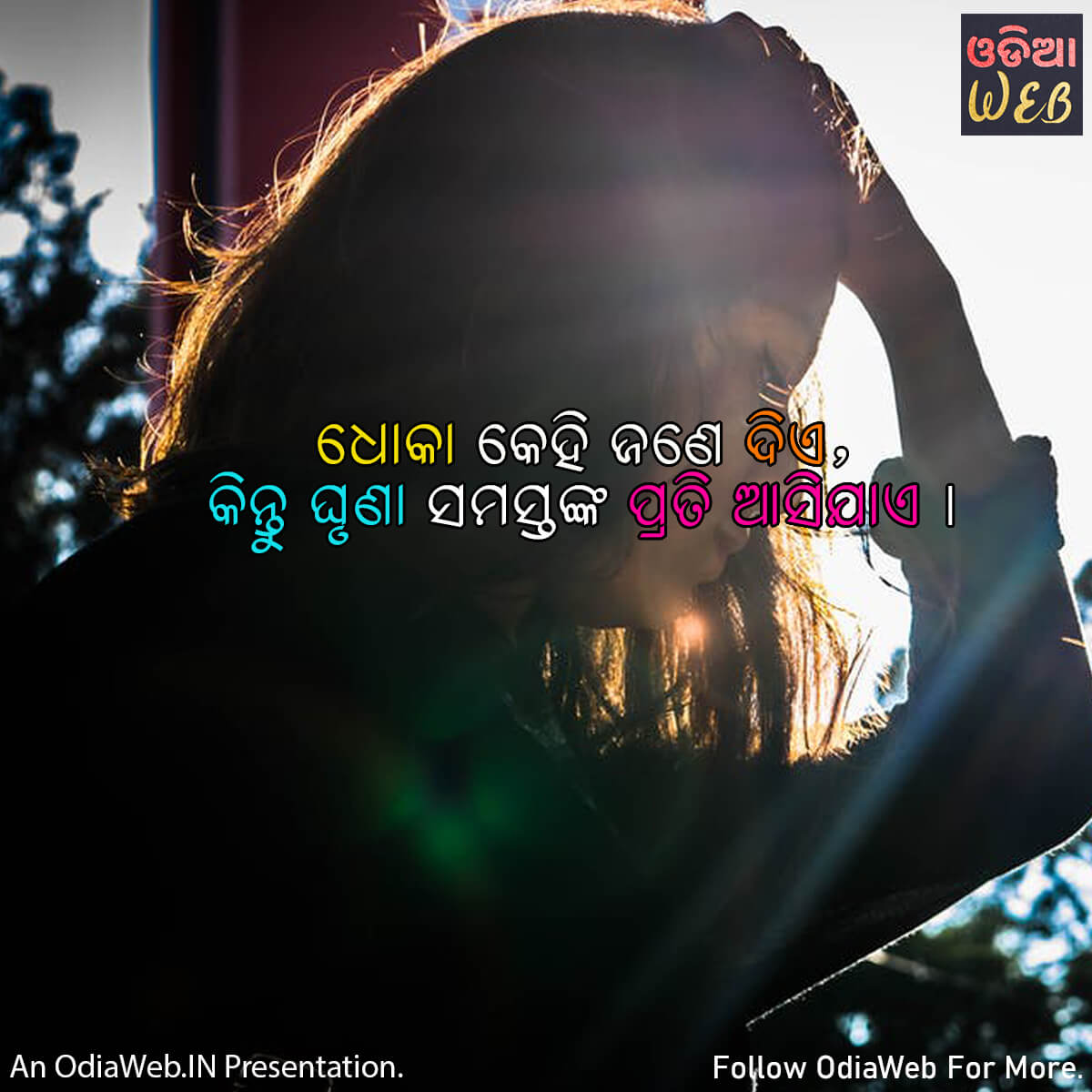 ଧୋକା କେହି ଜଣେ ଦିଏ, କିନ୍ତୁ ଘୃଣା ସମସ୍ତଙ୍କ ପ୍ରତି ଆସିଯାଏ |
Betrayal is given by someone, but hatred comes to everyone.
Dhoka Kehi Jane Die, Kintu Ghruna Samastanka Prati Asijae.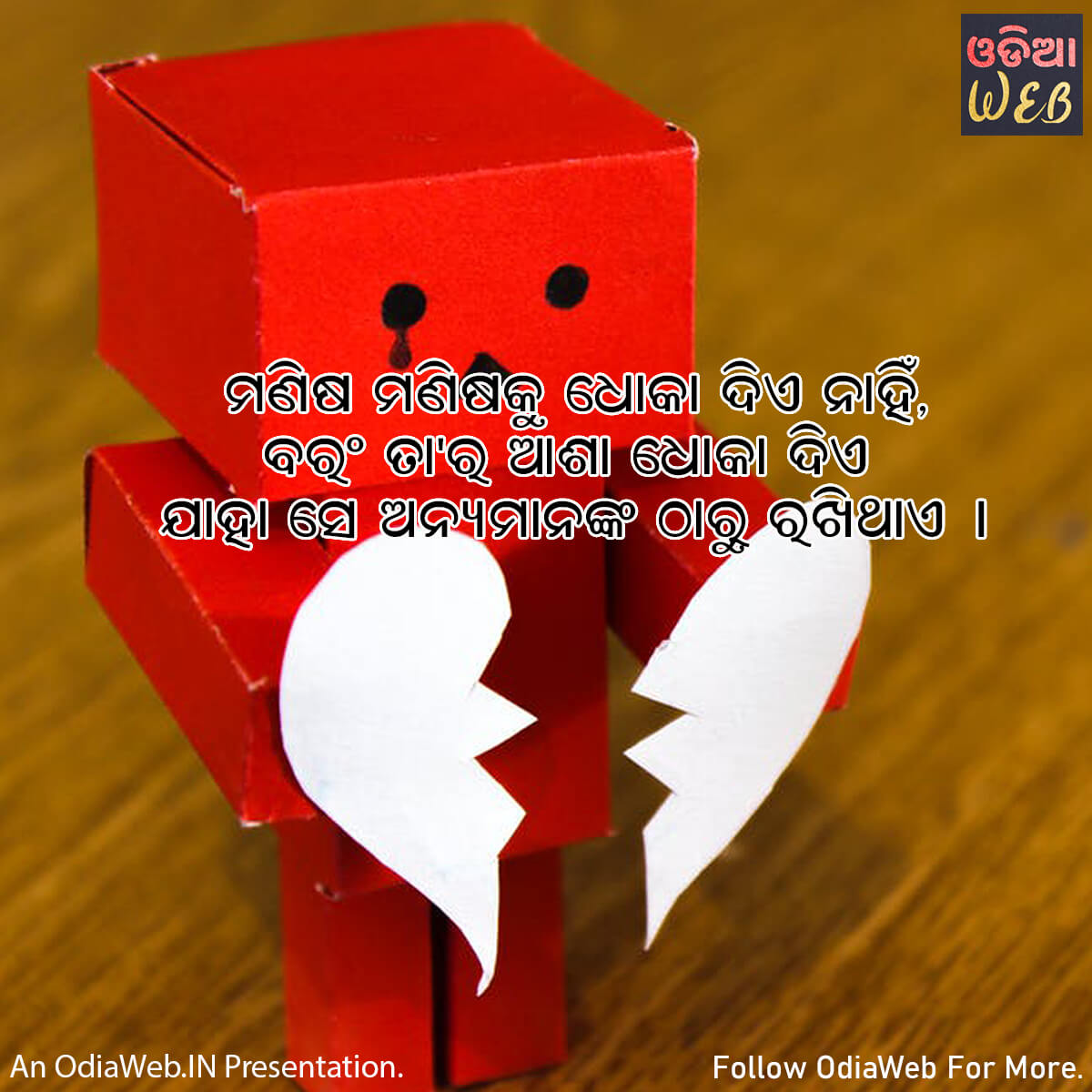 ମଣିଷ ମଣିଷକୁ ଧୋକା ଦିଏ ନାହିଁ, ବରଂ ତା'ର ଆଶା ଧୋକା ଦିଏ ଯାହା ସେ ଅନ୍ୟମାନଙ୍କ ଠାରୁ ରଖିଥାଏ |
Man does not deceive man, but his hope is betrayed by what he keeps from others.
Manisha Manishaku Dhoka Die Nahin, Baram Tara Asha Dhoka Die Jaha Se Anyamananka Tharu Rakhithae.
More: Odia Dhoka Quotes

More: Odia Cheat Quotes
Are you looking for authentic Odia Novel Bhinna Eka Sidhhartha By Sukamini Nanda, order today from OdishaShop.
Comments
comments