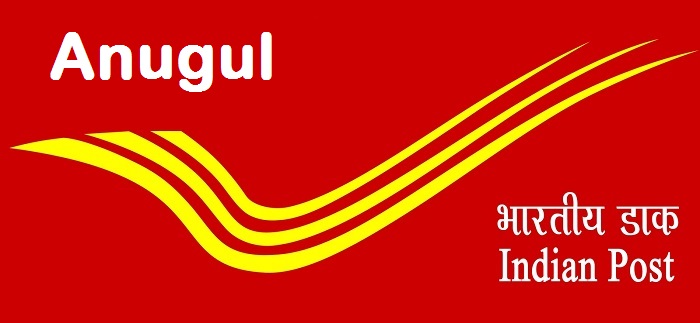 Pin Codes of Anugul District
Angul District Pin Code list is displayed in this page. You to find all city Pin codes of Angul District using our Odisha Pin code database or Angul Pin Code locator. There are total 233 Post offices in Angul district. It is difficult to remember all 233 Angul Pincodes. So here we have provided the Angul Pin Code Database which helps to locate the Pin code of Angul.
Head Post office in Angul, Odisha
Contact Address:
Postmaster, Anugul Post Office, District – Angul , India (IN), Pin Code:- 759122 .
List of Post Offices/ Pincodes in areas under Angul district, Odisha
| Post Office | District | Pincode |
| --- | --- | --- |
| Aida B.O | Angul | 759125 |
| Angapada B.O | Angul | 759126 |
| Angul H.O | Angul | 759122 |
| Ankula B.O | Angul | 759132 |
| Arahat B.O | Angul | 759128 |
| Arkil B.O | Angul | 759100 |
| Athamallik S.O | Angul | 759125 |
| Badagundari B.O | Angul | 759117 |
| Badajarada B.O | Angul | 759103 |
| Badakantakul B.O | Angul | 759129 |
| Badakera B.O | Angul | 759132 |
| Badakhali B.O | Angul | 759128 |
| Badasada B.O | Angul | 759118 |
| Badatribida B.O | Angul | 759117 |
| Badkerjang B.O | Angul | 759143 |
| Bagedia S.O | Angul | 759141 |
| Bajrakote B.O | Angul | 759105 |
| Balanda S.O | Angul | 759116 |
| Balanga B.O | Angul | 759132 |
| Balaramprasad B.O | Angul | 759128 |
| Balasinga B.O | Angul | 759129 |
| Balipasi B.O | Angul | 759105 |
| Balipatta B.O | Angul | 759124 |
| Ballahar Chhak B.O | Angul | 759104 |
| Baluakata B.O | Angul | 759129 |
| Bamur B.O | Angul | 759126 |
| Banarpal S.O | Angul | 759128 |
| Bandhabhuin B.O | Angul | 759119 |
| Bantala S.O | Angul | 759129 |
| Baragounia B.O | Angul | 759129 |
| Barasahi B.O | Angul | 759141 |
| Barkotia B.O | Angul | 759118 |
| Basala B.O | Angul | 759129 |
| Basantapur B.O | Angul | 759141 |
| Bedasasan B.O | Angul | 759129 |
| Bhejigotha B.O | Angul | 759125 |
| Bijigol B.O | Angul | 759117 |
| Bileinali B.O | Angul | 759125 |
| Bimalabeda B.O | Angul | 759127 |
| Biru B.O | Angul | 759100 |
| Bonda B.O | Angul | 759128 |
| Brahmanbil B.O | Angul | 759130 |
| Budhapanka B.O | Angul | 759128 |
| Burukuna B.O | Angul | 759100 |
| Chainpal Colony S.O | Angul | 759104 |
| Champatimunda B.O | Angul | 759132 |
| Changudia B.O | Angul | 759130 |
| Chasagurjang B.O | Angul | 759119 |
| Chhendipada S.O | Angul | 759124 |
| Dandasinga B.O | Angul | 759127 |
| Danra B.O | Angul | 759103 |
| Deepasikha S.O | Angul | 759147 |
| Dera S.O | Angul | 759103 |
| Derang B.O | Angul | 759117 |
| Deulbera Colliery S.O | Angul | 759102 |
| Dharampur B.O | Angul | 759100 |
| Dhokuta B.O | Angul | 759129 |
| Dimiria B.O | Angul | 759119 |
| Durgapur B.O | Angul | 759127 |
| Durgapur B.O | Angul | 759100 |
| Ekagharia B.O | Angul | 759100 |
| Gaham B.O | Angul | 759100 |
| Gandamala B.O | Angul | 759105 |
| Garh Santiri B.O | Angul | 759128 |
| Garh Taras B.O | Angul | 759129 |
| Ghantapada B.O | Angul | 759103 |
| Ghosar B.O | Angul | 759126 |
| Gobara B.O | Angul | 759103 |
| Golabandha B.O | Angul | 759143 |
| Gopalprasad B.O | Angul | 759103 |
| Gotamara B.O | Angul | 759128 |
| Gurujang B.O | Angul | 759100 |
| Hakimpada S.O | Angul | 759143 |
| Hamamira B.O | Angul | 759129 |
| Handapa B.O | Angul | 759127 |
| Handidhua B.O | Angul | 759100 |
| Hensamul B.O | Angul | 759103 |
| Himitira B.O | Angul | 759126 |
| Hulurisinga S.O | Angul | 759132 |
| Injidi B.O | Angul | 759118 |
| Inkarabandha B.O | Angul | 759129 |
| Jagannathpur B.O | Angul | 759104 |
| Jagannathpur B.O | Angul | 759132 |
| Jamardihi B.O | Angul | 759119 |
| Jamudoli B.O | Angul | 759125 |
| Jarada B.O | Angul | 759127 |
| Jarada B.O | Angul | 759117 |
| Jarapada B.O | Angul | 759127 |
| Jarasingha B.O | Angul | 759143 |
| Jeranga Dehuri Sahi B.O | Angul | 759127 |
| Jharabeda B.O | Angul | 759119 |
| Jindal Nagar S.O | Angul | 759111 |
| Kadalimunda B.O | Angul | 759126 |
| Kakudia B.O | Angul | 759117 |
| Kalamchhuin B.O | Angul | 759103 |
| Kalandapal B.O | Angul | 759128 |
| Kalyanpur B.O | Angul | 759126 |
| Kampala B.O | Angul | 759125 |
| Kampsala B.O | Angul | 759130 |
| Kanaloi B.O | Angul | 759141 |
| Kandasar B.O | Angul | 759145 |
| Kandhalo B.O | Angul | 759100 |
| Kandhapada B.O | Angul | 759125 |
| Kangula B.O | Angul | 759132 |
| Kaniha S.O | Angul | 759117 |
| Kankili B.O | Angul | 759100 |
| Kansamunda B.O | Angul | 759117 |
| Kantapada B.O | Angul | 759125 |
| Kanteikolia B.O | Angul | 759127 |
| Kantiapasi B.O | Angul | 759100 |
| Karadagadia B.O | Angul | 759132 |
| Karadapal B.O | Angul | 759119 |
| Karnapur B.O | Angul | 759103 |
| Katada B.O | Angul | 759127 |
| Khalari B.O | Angul | 759132 |
| Khalibereni B.O | Angul | 759128 |
| Khamar S.O | Angul | 759118 |
| Khandahatta B.O | Angul | 759132 |
| Khemla B.O | Angul | 759119 |
| Khinda B.O | Angul | 759129 |
| Kiakata B.O | Angul | 759126 |
| Kishoreganj S.O | Angul | 759127 |
| Korada B.O | Angul | 759127 |
| Kosala S.O | Angul | 759130 |
| Kothabhuin B.O | Angul | 759127 |
| Krutibaspur B.O | Angul | 759125 |
| Kudugaon B.O | Angul | 759125 |
| Kuio B.O | Angul | 759123 |
| Kukudang B.O | Angul | 759123 |
| Kukurpeta B.O | Angul | 759124 |
| Kulad B.O | Angul | 759145 |
| Kulei B.O | Angul | 759146 |
| Kuluma B.O | Angul | 759105 |
| Kumanda B.O | Angul | 759143 |
| Kumunda B.O | Angul | 759103 |
| Kumursinga B.O | Angul | 759129 |
| Kunjam B.O | Angul | 759118 |
| Kurudol B.O | Angul | 759123 |
| Luhamunda B.O | Angul | 759127 |
| Luhasinga B.O | Angul | 759125 |
| Lunahandi B.O | Angul | 759125 |
| Machhakuta B.O | Angul | 759124 |
| Madhapur B.O | Angul | 759125 |
| Maimura B.O | Angul | 759125 |
| Manapur B.O | Angul | 759129 |
| Munduribeda B.O | Angul | 759118 |
| Nagaon B.O | Angul | 759125 |
| Nagira B.O | Angul | 759119 |
| Nakchi B.O | Angul | 759126 |
| Nalam B.O | Angul | 759117 |
| Nalconagar S.O | Angul | 759145 |
| Nandapur B.O | Angul | 759132 |
| Natada B.O | Angul | 759123 |
| Nehru Satabdi Nagar(Bharatpu)r S.O | Angul | 759148 |
| Nisha B.O | Angul | 759130 |
| Nuagaon B.O | Angul | 759141 |
| Nuahata B.O | Angul | 759128 |
| Nuakheta B.O | Angul | 759129 |
| Nuapada B.O | Angul | 759124 |
| Odasha B.O | Angul | 759118 |
| Oskapalli B.O | Angul | 759126 |
| P.T.C. Angul S.O | Angul | 759123 |
| Padmabatipur B.O | Angul | 759103 |
| Paiksahi B.O | Angul | 759125 |
| Pallahara S.O | Angul | 759119 |
| Papsara B.O | Angul | 759127 |
| Para B.O | Angul | 759127 |
| Parabil B.O | Angul | 759100 |
| Parang B.O | Angul | 759143 |
| Paratara B.O | Angul | 759132 |
| Patakumunda B.O | Angul | 759141 |
| Patrapada B.O | Angul | 759141 |
| Pedipathar B.O | Angul | 759127 |
| Phapanda B.O | Angul | 759119 |
| Pipalabahal B.O | Angul | 759141 |
| Podagarh B.O | Angul | 759105 |
| Podapada B.O | Angul | 759124 |
| Poipal B.O | Angul | 759117 |
| Pokatunga B.O | Angul | 759129 |
| Puruna Manitiri B.O | Angul | 759125 |
| Purunagarh B.O | Angul | 759132 |
| Purunakote B.O | Angul | 759132 |
| Radharamanpur B.O | Angul | 759100 |
| Raijharan B.O | Angul | 759130 |
| Rainali B.O | Angul | 759125 |
| Rajdang B.O | Angul | 759118 |
| Rajkishorenagar S.O | Angul | 759126 |
| Raniakata B.O | Angul | 759126 |
| Rantalei B.O | Angul | 759132 |
| Rengali B.O | Angul | 759105 |
| Rengali Dam Site S.O | Angul | 759105 |
| Sahara Gurjang B.O | Angul | 759119 |
| Saida B.O | Angul | 759119 |
| Sakasingha B.O | Angul | 759123 |
| Samal B.O | Angul | 759100 |
| Samal Barrage Township S.O | Angul | 759037 |
| Sanahulla B.O | Angul | 759125 |
| Sanatribida B.O | Angul | 759117 |
| Sanjamura B.O | Angul | 759126 |
| Sankapur B.O | Angul | 759129 |
| Sankhamur B.O | Angul | 759118 |
| Santarabandha B.O | Angul | 759130 |
| Santhapada B.O | Angul | 759104 |
| Sapoinali B.O | Angul | 759141 |
| Saradhapur B.O | Angul | 759132 |
| Saradhapur B.O | Angul | 759100 |
| Seegarh B.O | Angul | 759119 |
| Seepur B.O | Angul | 759100 |
| Siarimalia B.O | Angul | 759119 |
| Solada B.O | Angul | 759103 |
| Tainsi B.O | Angul | 759127 |
| Talagarh B.O | Angul | 759129 |
| Talcher R.S. B.O | Angul | 759100 |
| Talcher S.O | Angul | 759100 |
| Talcher Thermal S.O | Angul | 759101 |
| Talcher Town S.O | Angul | 759107 |
| Talmul S.O | Angul | 759040 |
| Tangiri B.O | Angul | 759141 |
| Tapdhol B.O | Angul | 759127 |
| Tentulei B.O | Angul | 759103 |
| Tentuloi B.O | Angul | 759124 |
| Thakurgarh B.O | Angul | 759125 |
| Tikarapada B.O | Angul | 759132 |
| Tubey B.O | Angul | 759132 |
| Tukuda B.O | Angul | 759127 |
| Tulasipal B.O | Angul | 759128 |
| Turang B.O | Angul | 759123 |
| Tusar B.O | Angul | 759126 |
| Ugi B.O | Angul | 759127 |
| Urukela B.O | Angul | 759126 |
| Vikrampur S.O | Angul | 759106 |
Comments
comments