Best Odia Mahatma Gandhi Quotes: Mahatma gandhi quotes in odia, mahatma gandhi quotes in odia language, mahatma gandhi quotes, then you are at the right place. Here you would find 100s of new design love quotes that you can easily share with your near and dear ones.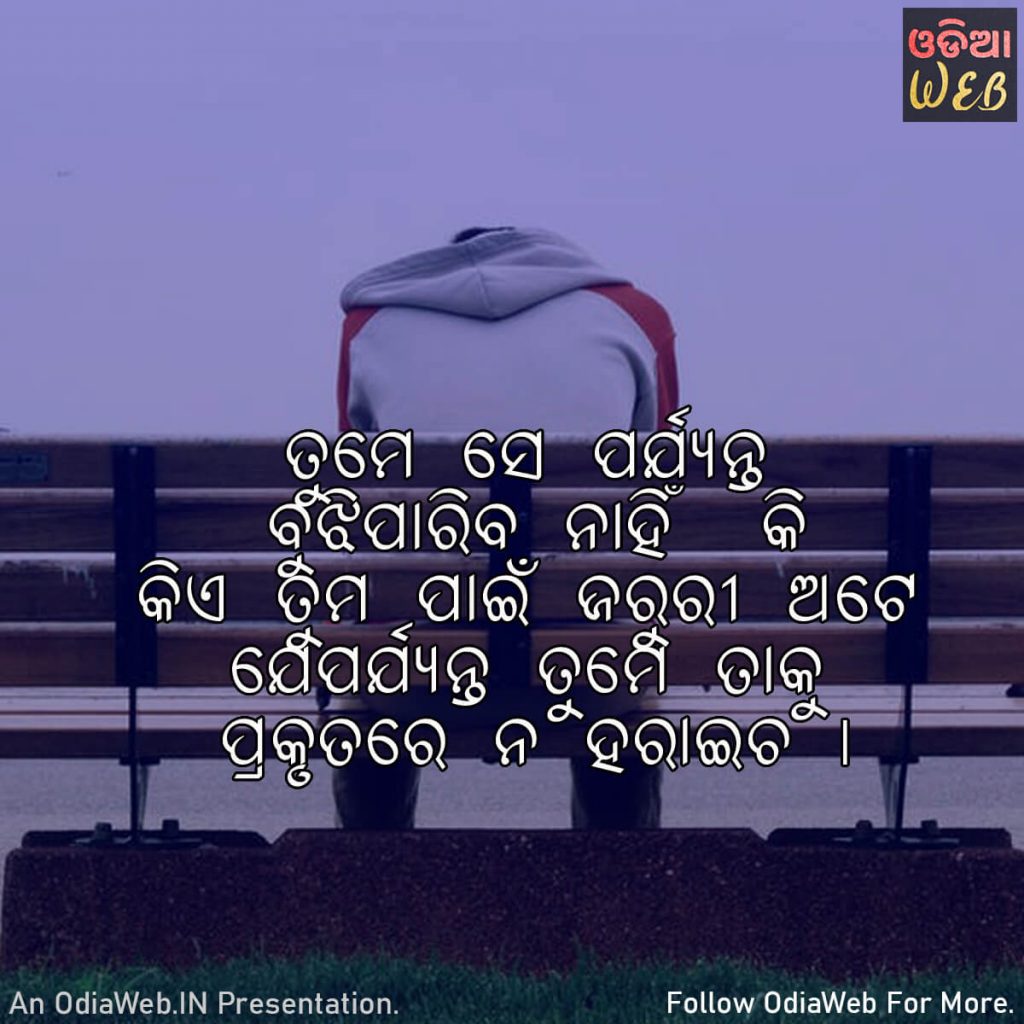 ତୁମେ ସେ ପର୍ଯ୍ୟନ୍ତ ବୁଝିପାରିବ ନାହିଁ କି କିଏ ତୁମ ପାଇଁ ଜରୁରୀ ଅଟେ, ଯେପର୍ଯ୍ୟନ୍ତ ତୁମେ ତାକୁ ପ୍ରକୃତରେ ନ ହରାଇଚ |
You can't figure out who is important to you until you really lose it.
Tume Se Parjanta Bujhipariba Nahin Ki Kie Tumapain Jaruri Ate, Jeparjnta Tume Taku Prakrutare na Haraichha.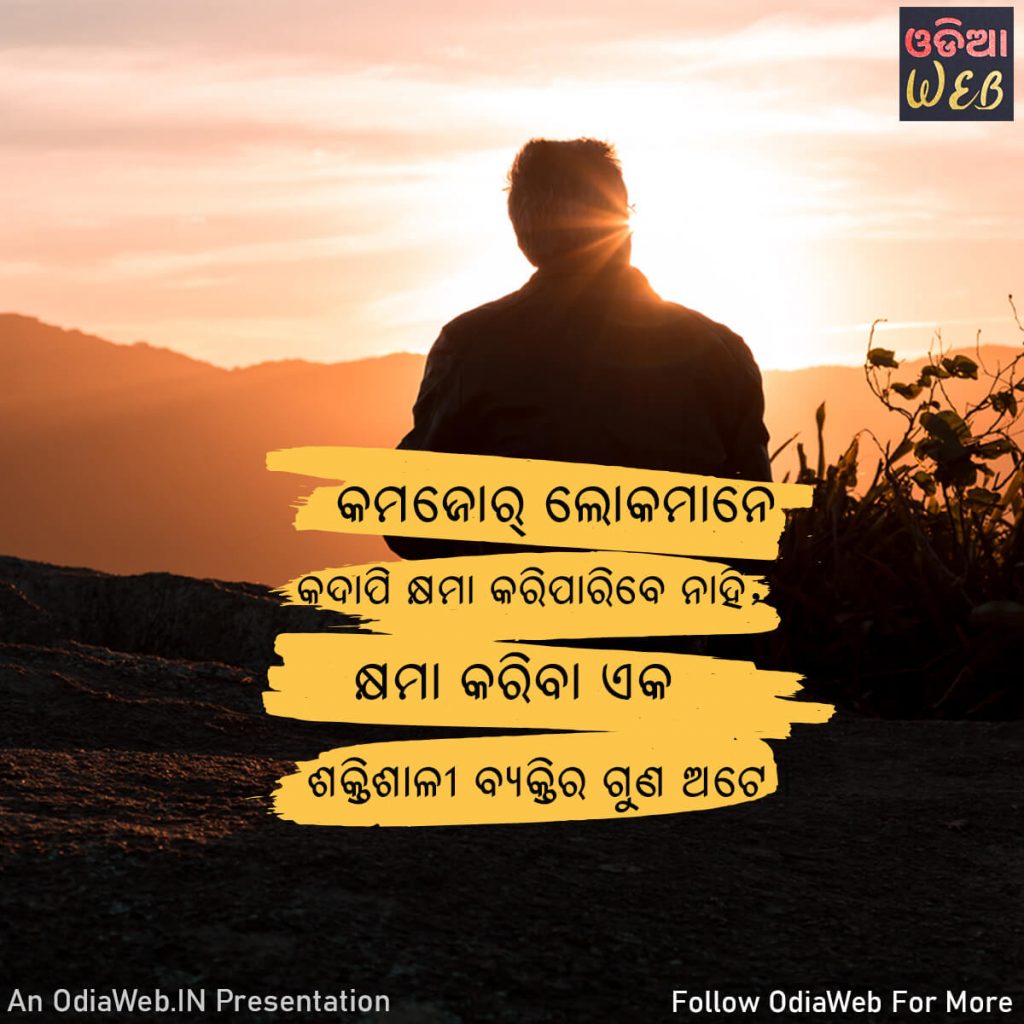 କମଜୋର୍ ଲୋକମାନେ କଦାପି କ୍ଷମା କରିପାରିବେ ନାହିଁ, କ୍ଷମା କରିବା ଏକ ଶକ୍ତିଶାଳୀ ବ୍ୟକ୍ତିର ଗୁଣ ଅଟେ |
Weak people can never forgive, forgiveness is a virtue of a strong person.
Kamajor Lokamane Kadapi Khyama Kariparibe Nahin, Khyama Kariba Eka Shaktisali Byaktira Guna Ate.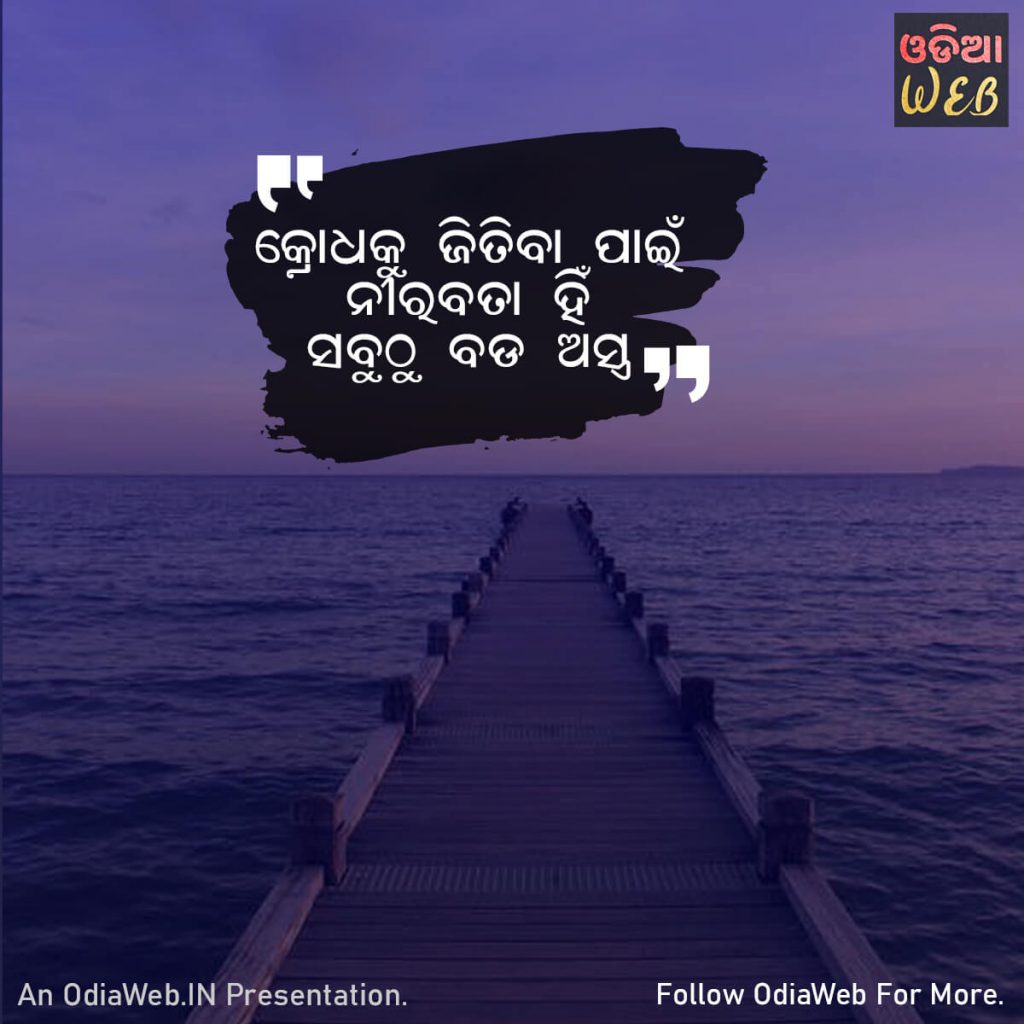 କ୍ରୋଧକୁ ଜିତିବା ପାଇଁ ନୀରବତା ହିଁ ସବୁଠୁ ବଡ ଅସ୍ତ୍ର |
Silence is the biggest weapon to overcome anger.
Krodhaku Jitiba Pain Nirabata Hin Sabutharu Bada Astra.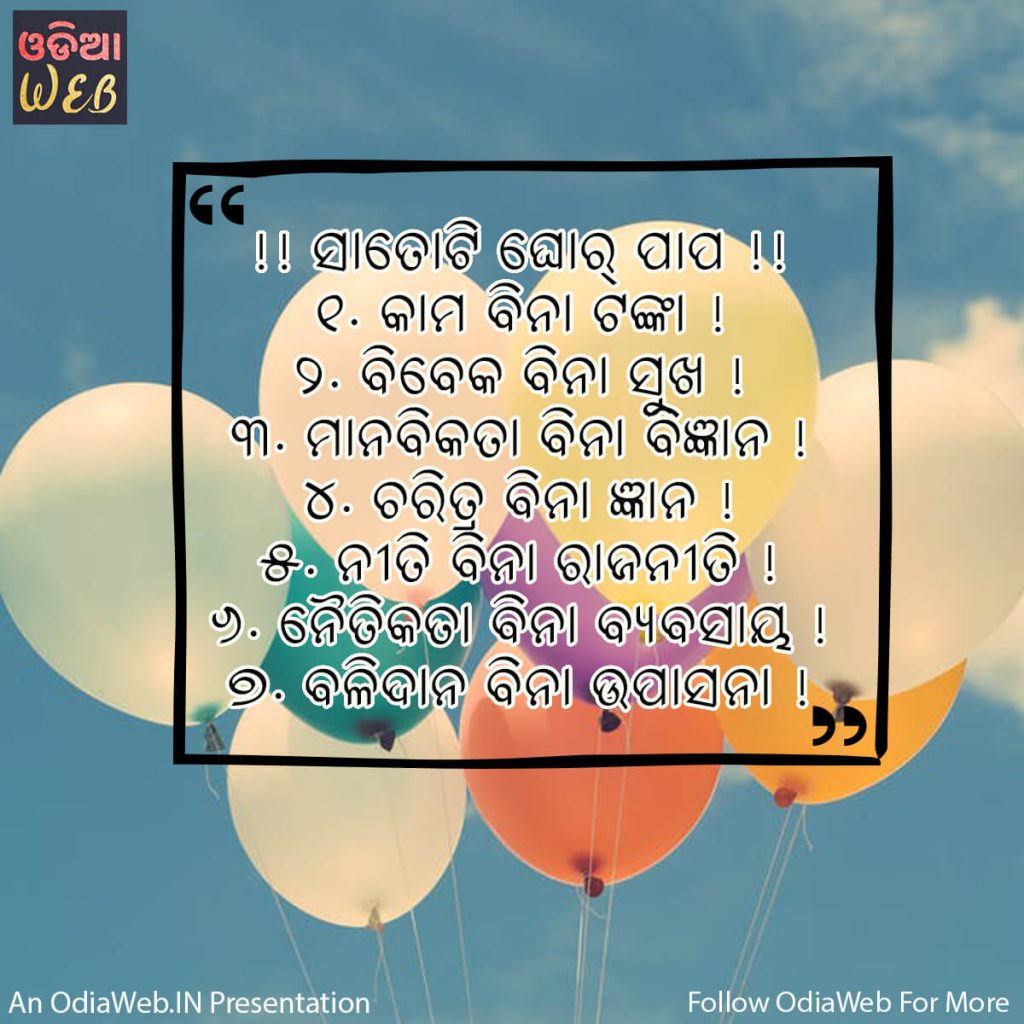 !! ସାତୋଟି ଘୋର୍ ପାପ !!
1. କାମ ବିନା ଟଙ୍କା !
2. ବିବେକ ବିନା ସୁଖ !
3. ମାନବିକତା ବିନା ବିଜ୍ଞାନ !
4. ଚରିତ୍ର ବିନା ଜ୍ଞାନ !
5. ନୀତି ବିନା ରାଜନୀତି !
6. ନୈତିକତା ବିନା ବ୍ୟବସାୟ !
7. ବଳିଦାନ ବିନା ଉପାସନା !
!! Seven grave sins !!
1. Money without work!
2. Happiness without conscience!
3. Science without humanity!
4. Knowledge without character!
5. Politics without policy!
6. Business without ethics!
7. Worship without sacrifice!
More: Odia Mahatma Gandhi Quotes
More: Mahatma Gandhi Quotes in Odia
Are you looking for Odia Novel Chhabira Manisha By Dr. Bibhuti Pattnaik ,order today from OdishaShop.
Comments
comments