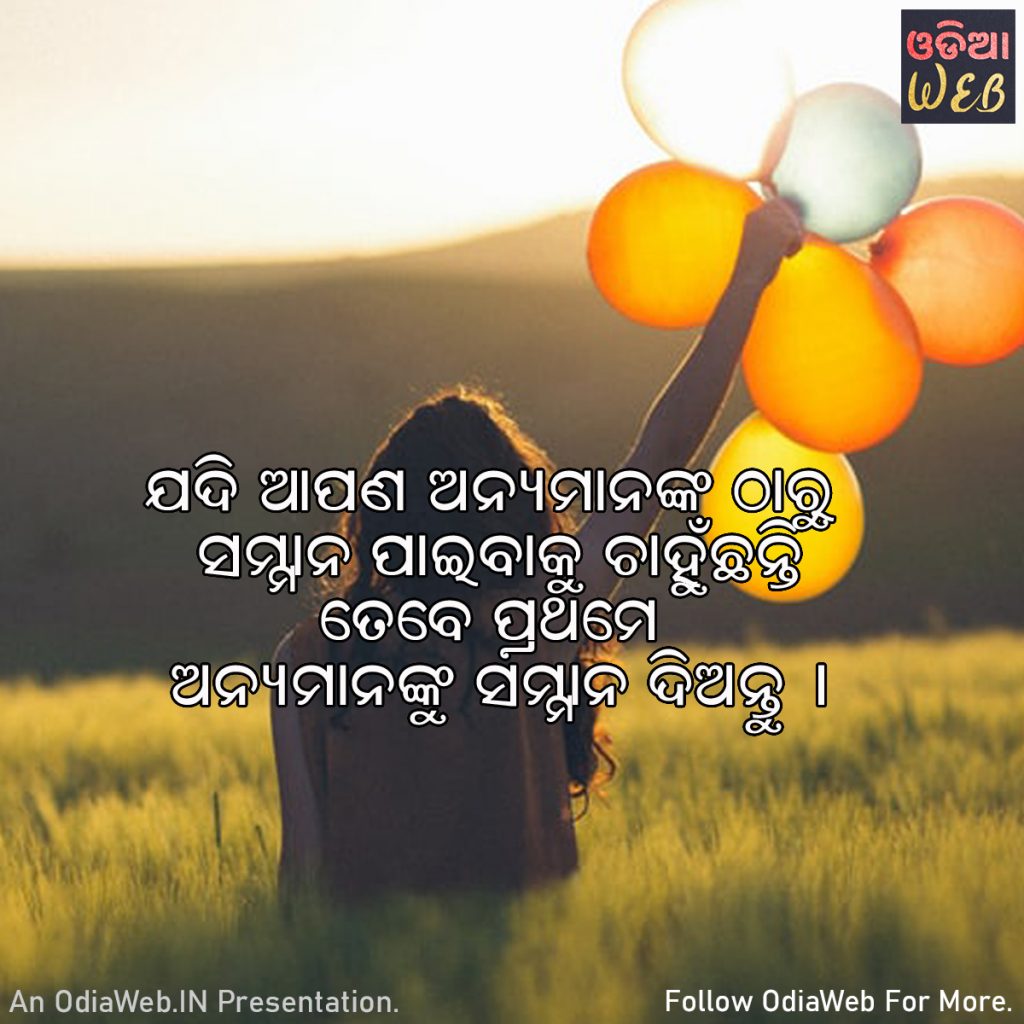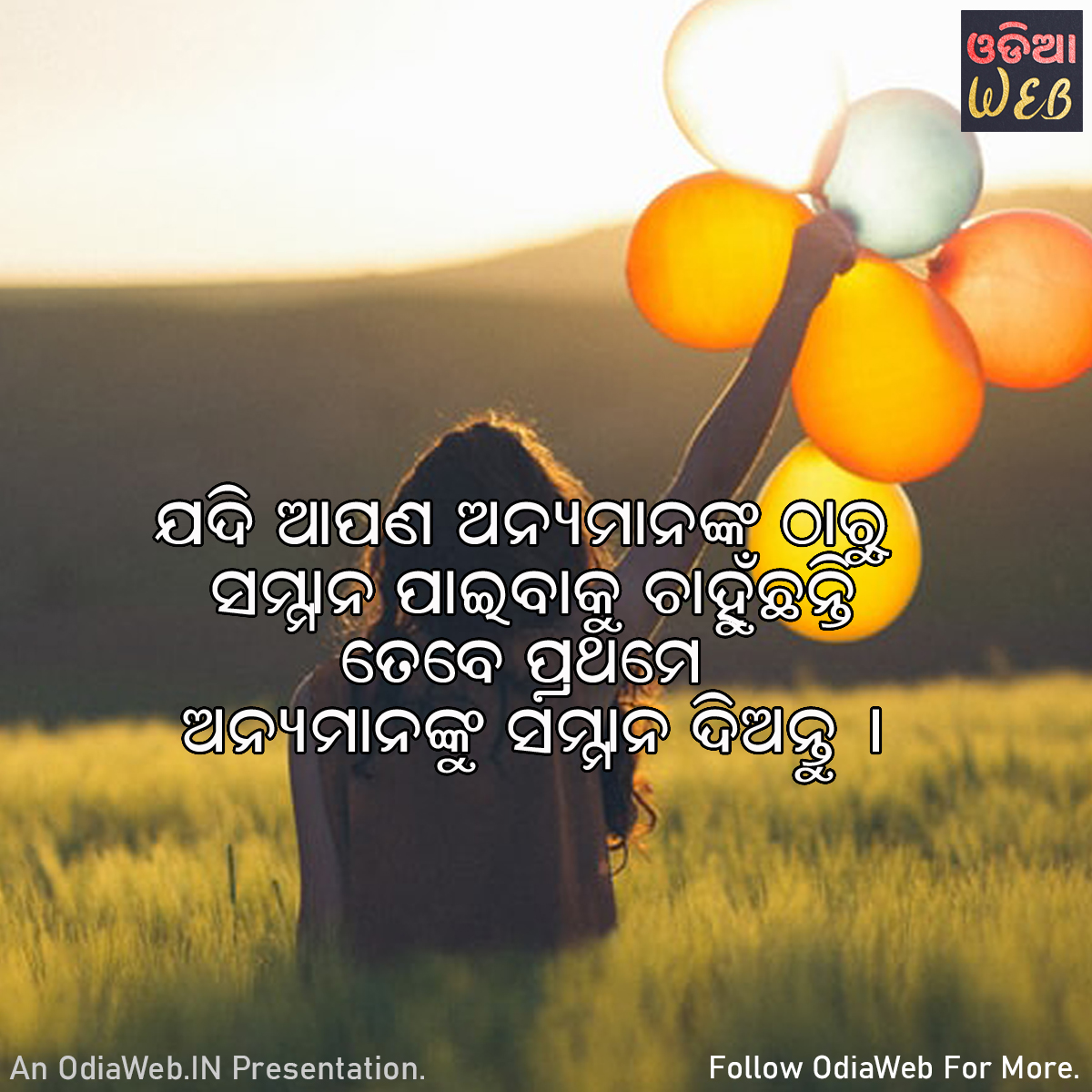 ଯଦି ଆପଣ ଅନ୍ୟମାନଙ୍କ ଠାରୁ ସମ୍ମାନ ପାଇବାକୁ ଚାହୁଁଛନ୍ତି ତେବେ ପ୍ରଥମେ ଅନ୍ୟମାନଙ୍କୁ ସମ୍ମାନ ଦିଅନ୍ତୁ |
If you want to be respected by others, respect others first.
Jadi Apana Anyamananka Tharu Samman Paibaku Chahunchhanti, Tebe Prathame Anyamananku Samman Deantu.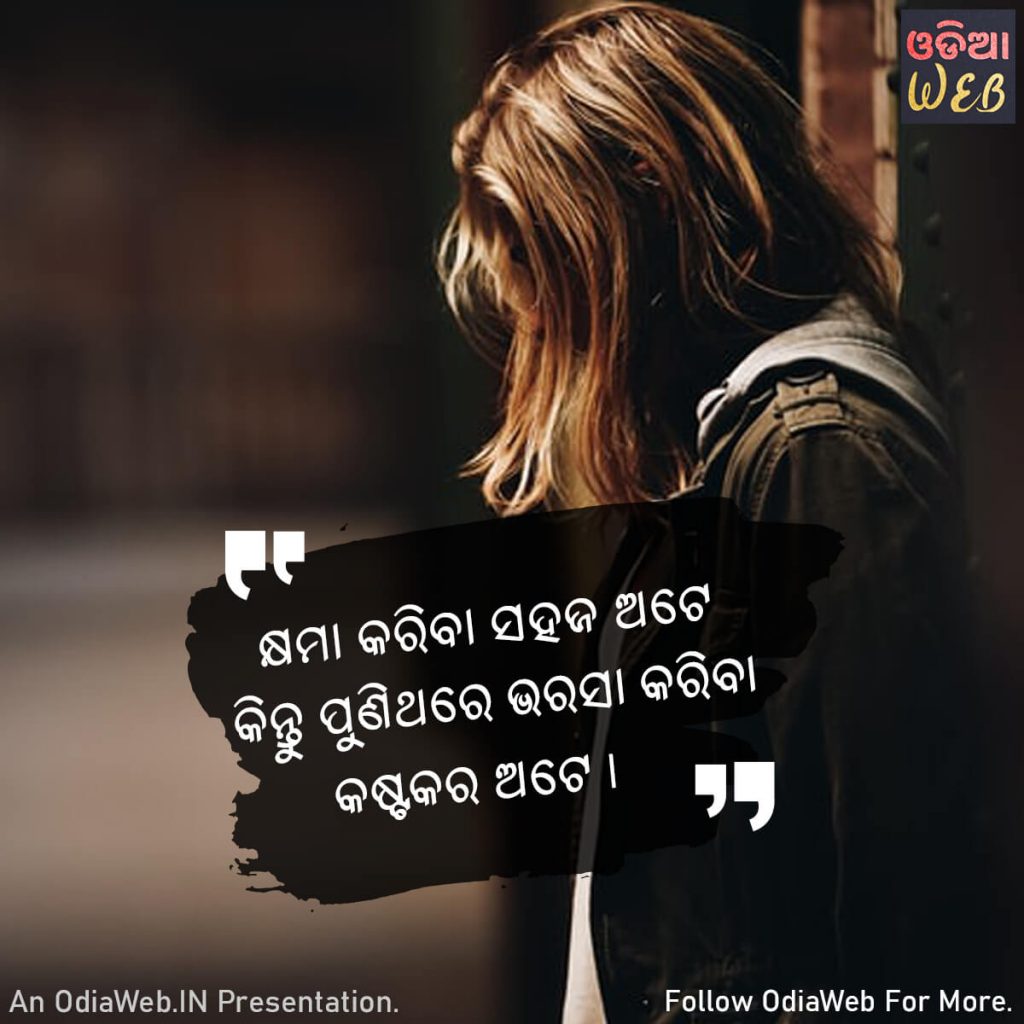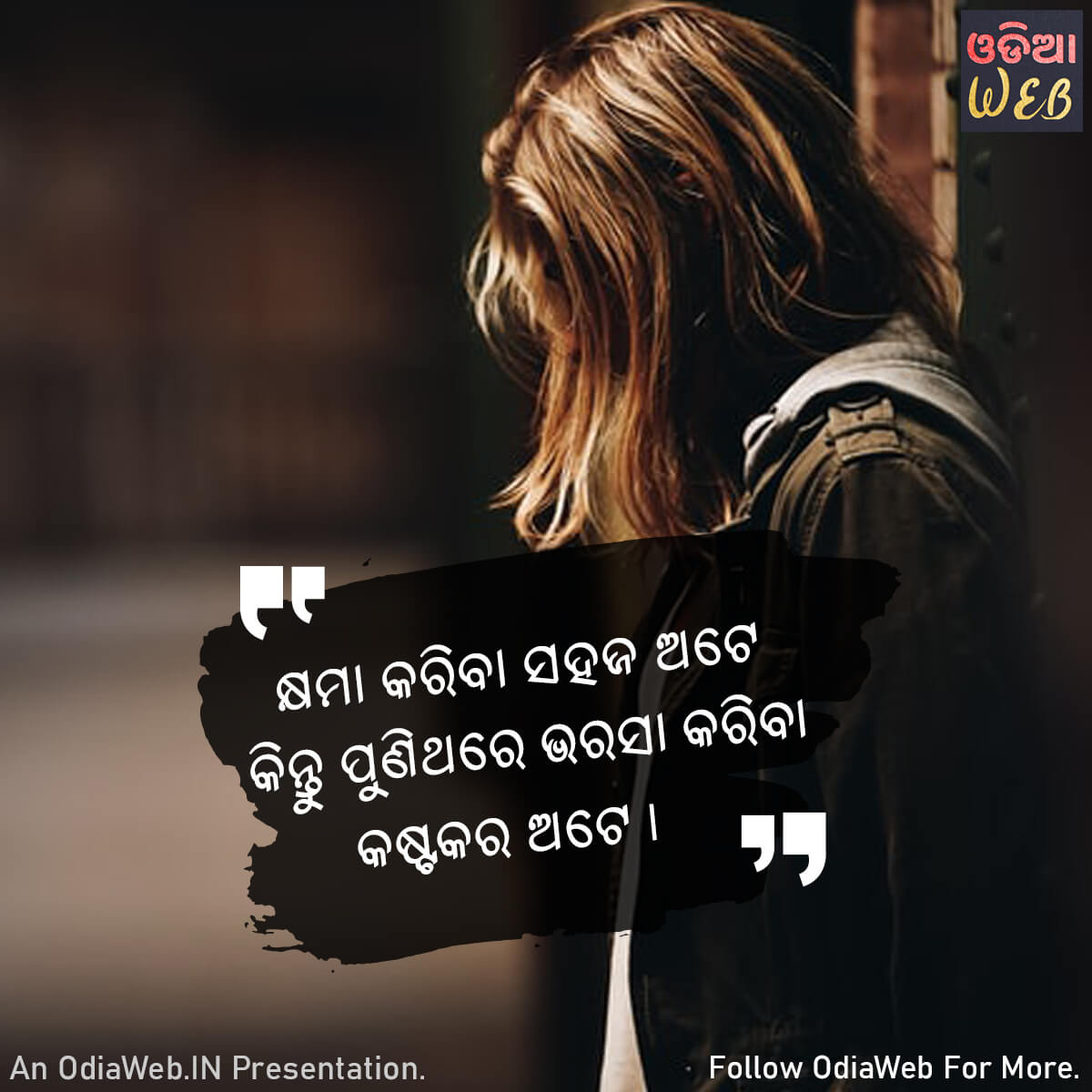 କ୍ଷମା କରିବା ସହଜ ଅଟେ କିନ୍ତୁ ପୁଣିଥରେ ଭରସା କରିବା କଷ୍ଟକର ଅଟେ |
It's easy to forgive but it's hard to trust again.
Khyama Kariba Sahaja Ate Kintu Punithare Bharasa Kariba Kastakara Ate.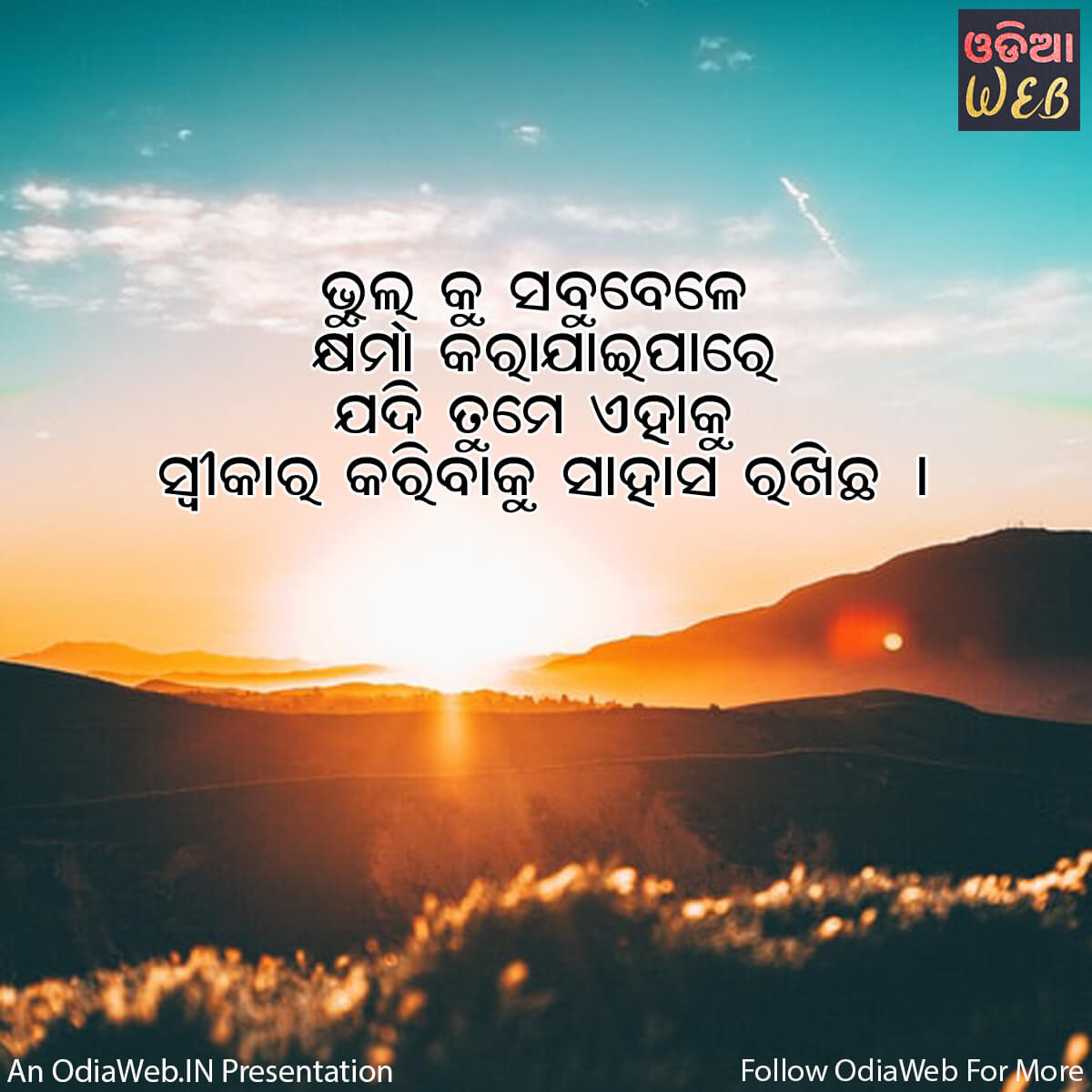 ଭୁଲ୍ କୁ ସବୁବେଳେ କ୍ଷମା କରାଯାଇପାରେ ଯଦି ତୁମେ ଏହାକୁ ସ୍ୱୀକାର କରିବାକୁ ସାହାସ ରଖିଛ |
Mistakes can always be forgiven if you dare to admit it.
Bhul Ku Sabubele Khyama Karajaipare Jadi Tume Ehaku Swikar Karibaku Sahas Rakhichha.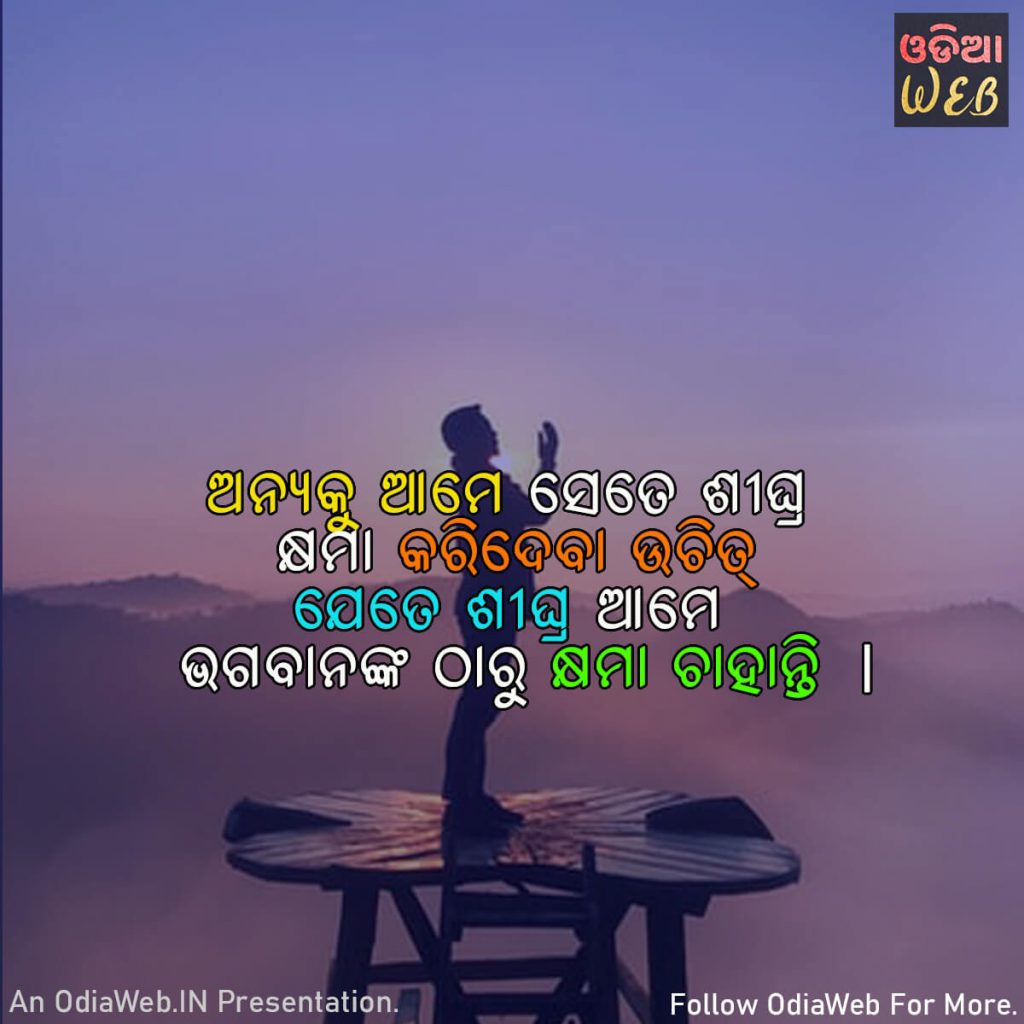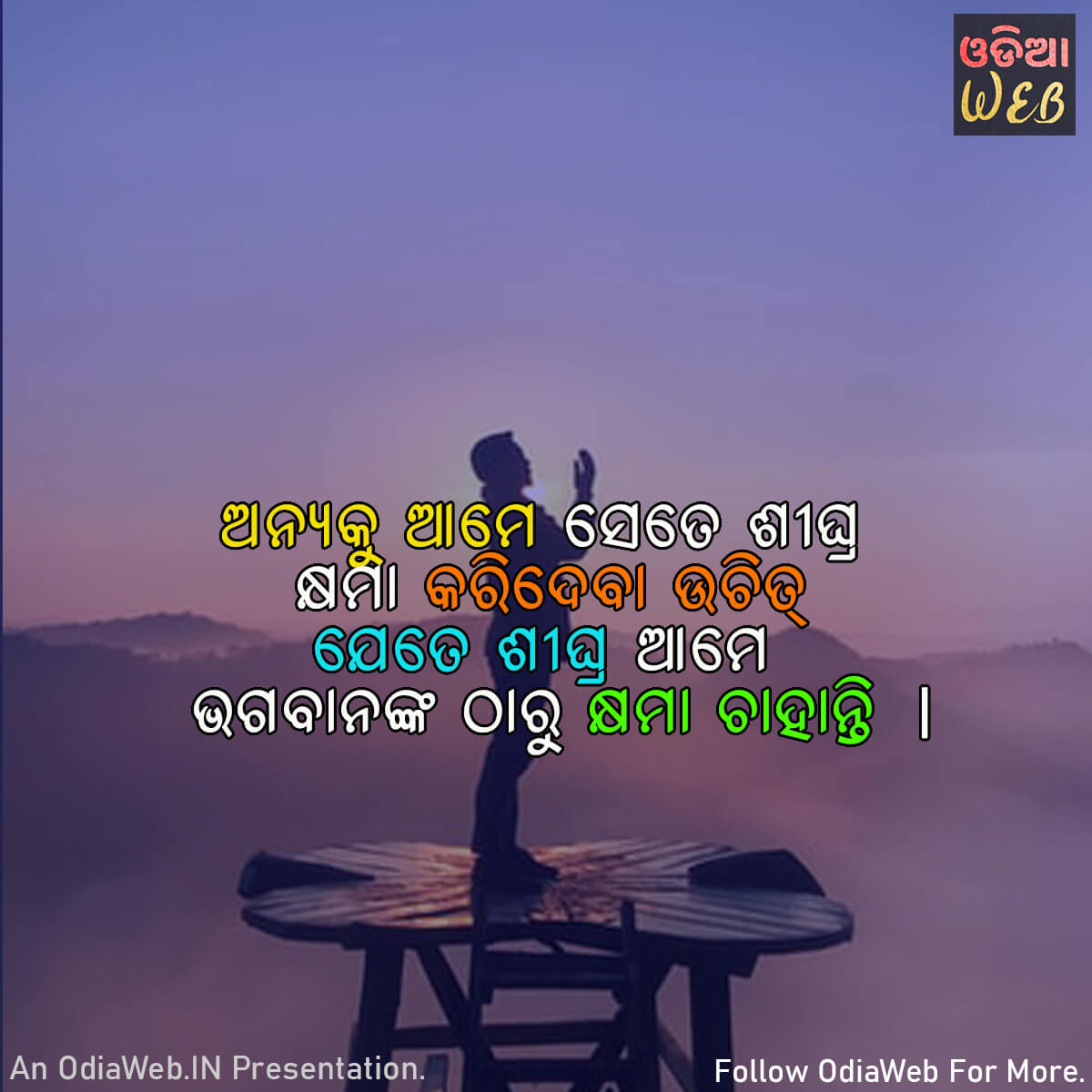 ଅନ୍ୟକୁ ଆମେ ସେତେ ଶୀଘ୍ର କ୍ଷମା କରିଦେବା ଉଚିତ୍, ଯେତେ ଶୀଘ୍ର ଆମେ ଭଗବାନଙ୍କ ଠାରୁ କ୍ଷମା ଚାହାନ୍ତି |
We should forgive others as soon as we want forgiveness from God.
Anyaku Ame Sete Sighra Khyama Karideba Uchit, Jete Sighra Ame Bhagabanka Tharu khyama Chahunchanti.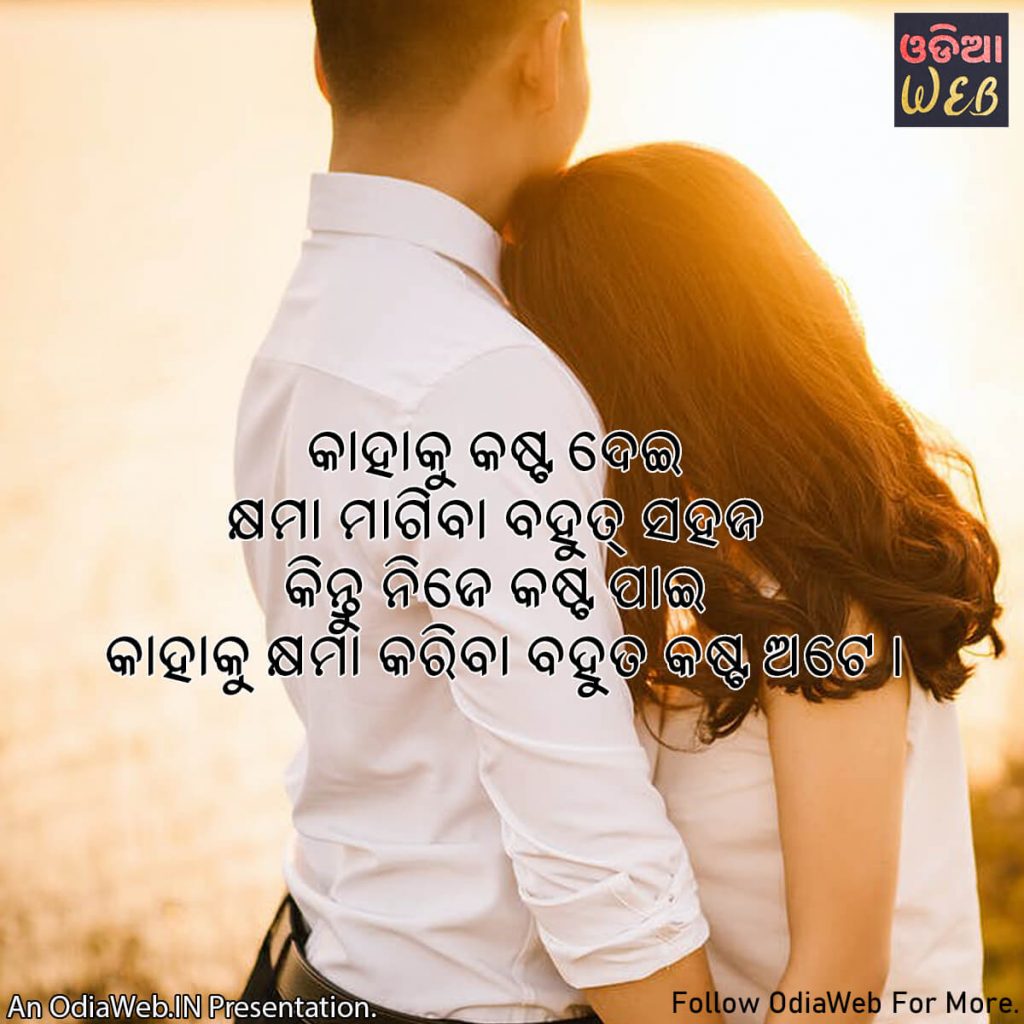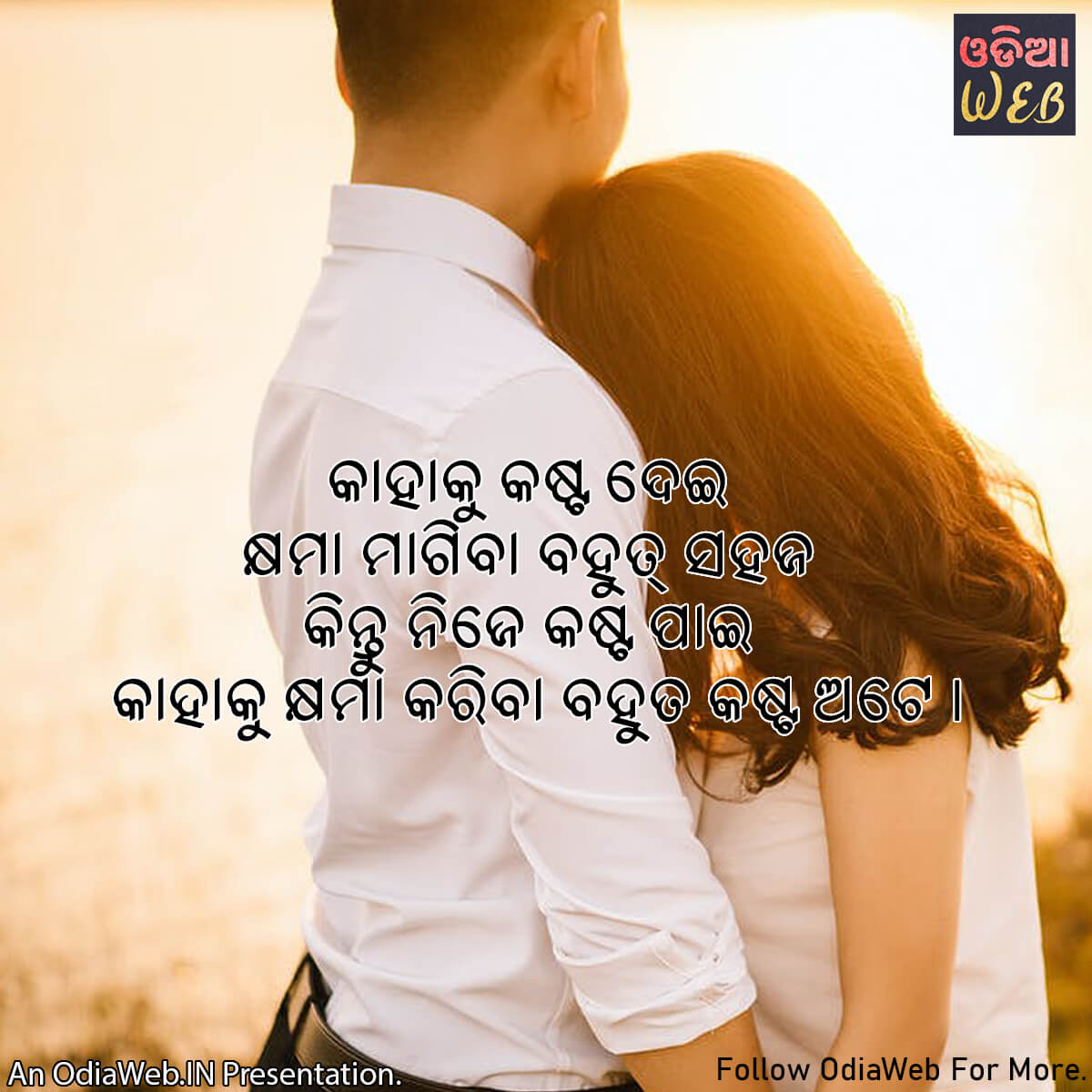 କାହାକୁ କଷ୍ଟ ଦେଇ କ୍ଷମା ମାଗିବା ବହୁତ୍ ସହଜ କିନ୍ତୁ ନିଜେ କଷ୍ଟ ପାଇ, କାହାକୁ କ୍ଷମା କରିବା ବହୁତ କଷ୍ଟ ଅଟେ
It is very easy to apologize for hurting someone but it is very difficult to forgive someone for hurting yourself.
Kahaku Kastadei Khyama Magiba Bahut Sahaja Kintu Nije Kasta Pai Kahaku Khyama Kariba Bahut Kasta Ate.
More: Odia Foregiveness Quotes
More: Odia Quotes on Foregiveness
Are you looking for authentic Odia Novel Chhabira Manisha By Dr. Bibhuti Pattnaik ,order today from OdishaShop.
Comments
comments