Chanakya Niti Quotes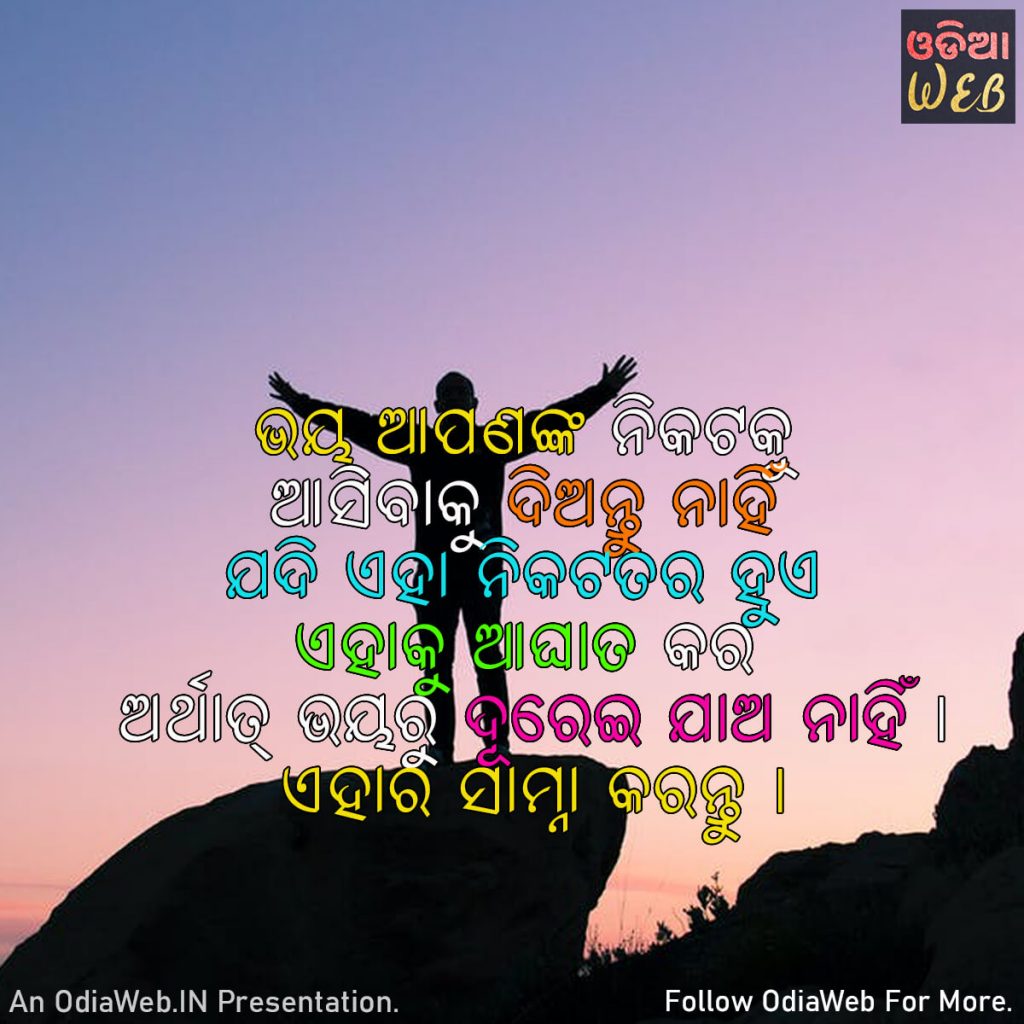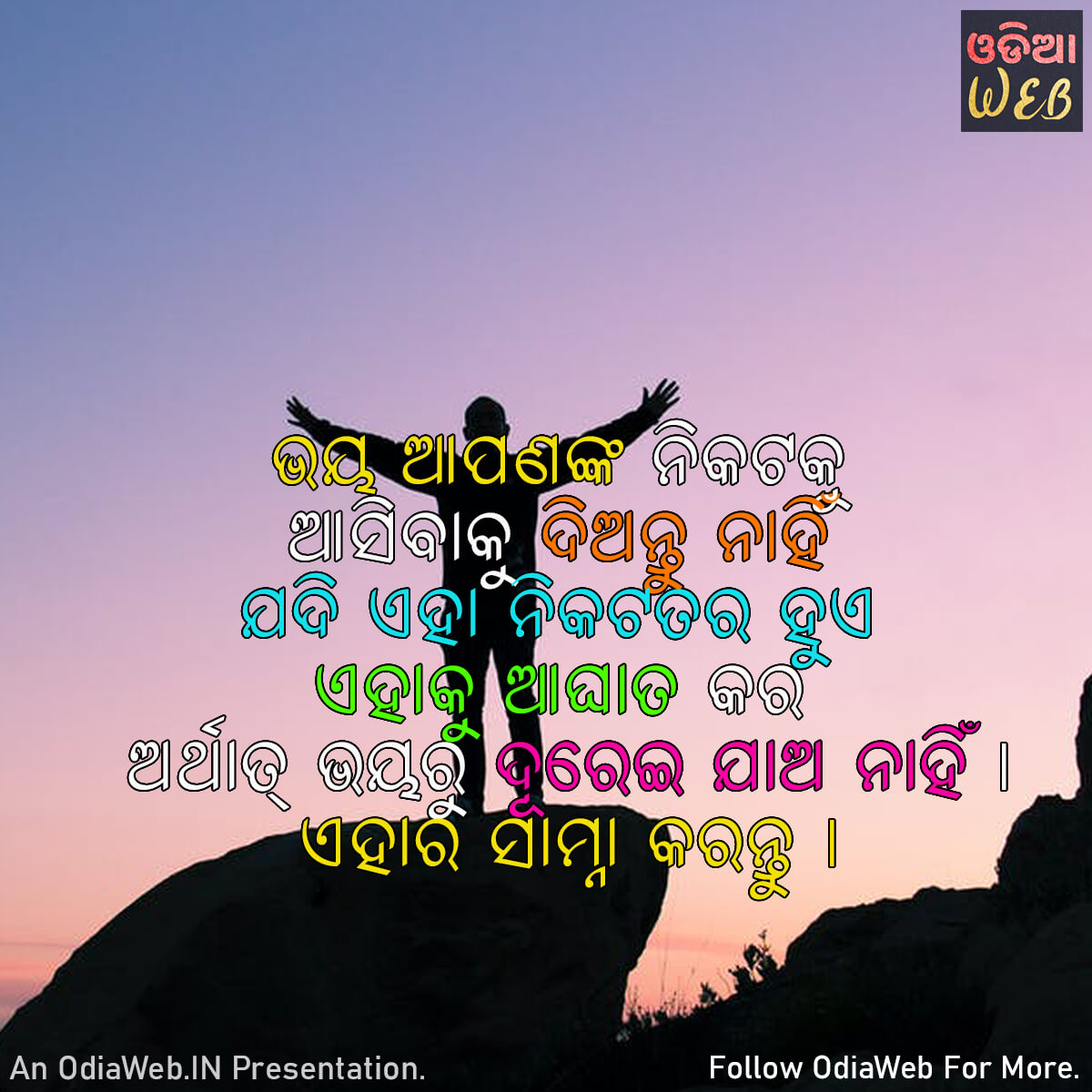 ଭୟ ଆପଣଙ୍କ ନିକଟକୁ ଆସିବାକୁ ଦିଅନ୍ତୁ ନାହିଁ ଯଦି ଏହା ନିକଟତର ହୁଏ, ଏହାକୁ ଆଘାତ କର ଅର୍ଥାତ୍ ଭୟରୁ ଦୂରେଇ ଯାଅ ନାହିଁ, ଏହାର ସାମ୍ନା କରନ୍ତୁ |
Don't let fear come to you if it gets too close, hit it. Don't run away from fear, face it.
Bhaya Apananka Nikataku Asibaku Deantu Nahin Jadi Eha Nikatatara Hue, Ehaku Aghat Kara Arthat Bhayaru Durei Jao Nahin, Ehara Samna Karantu.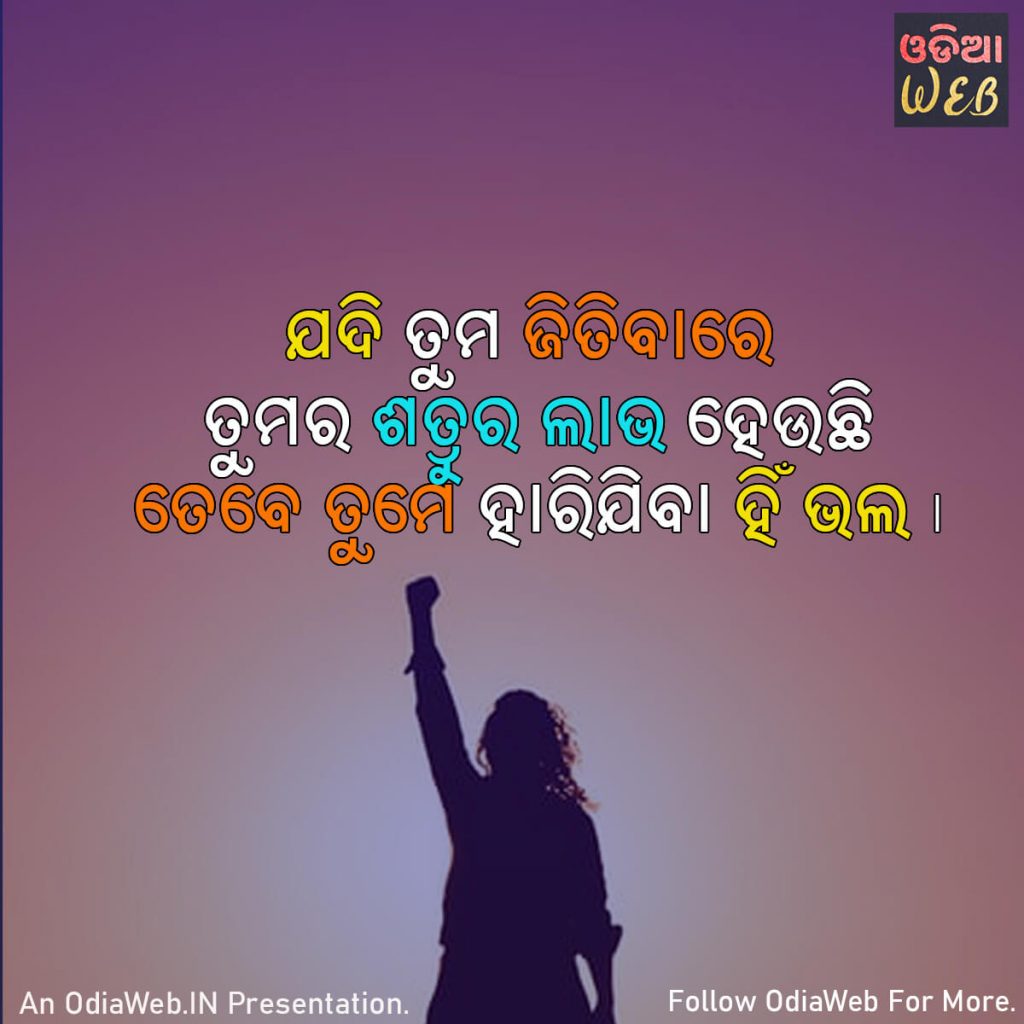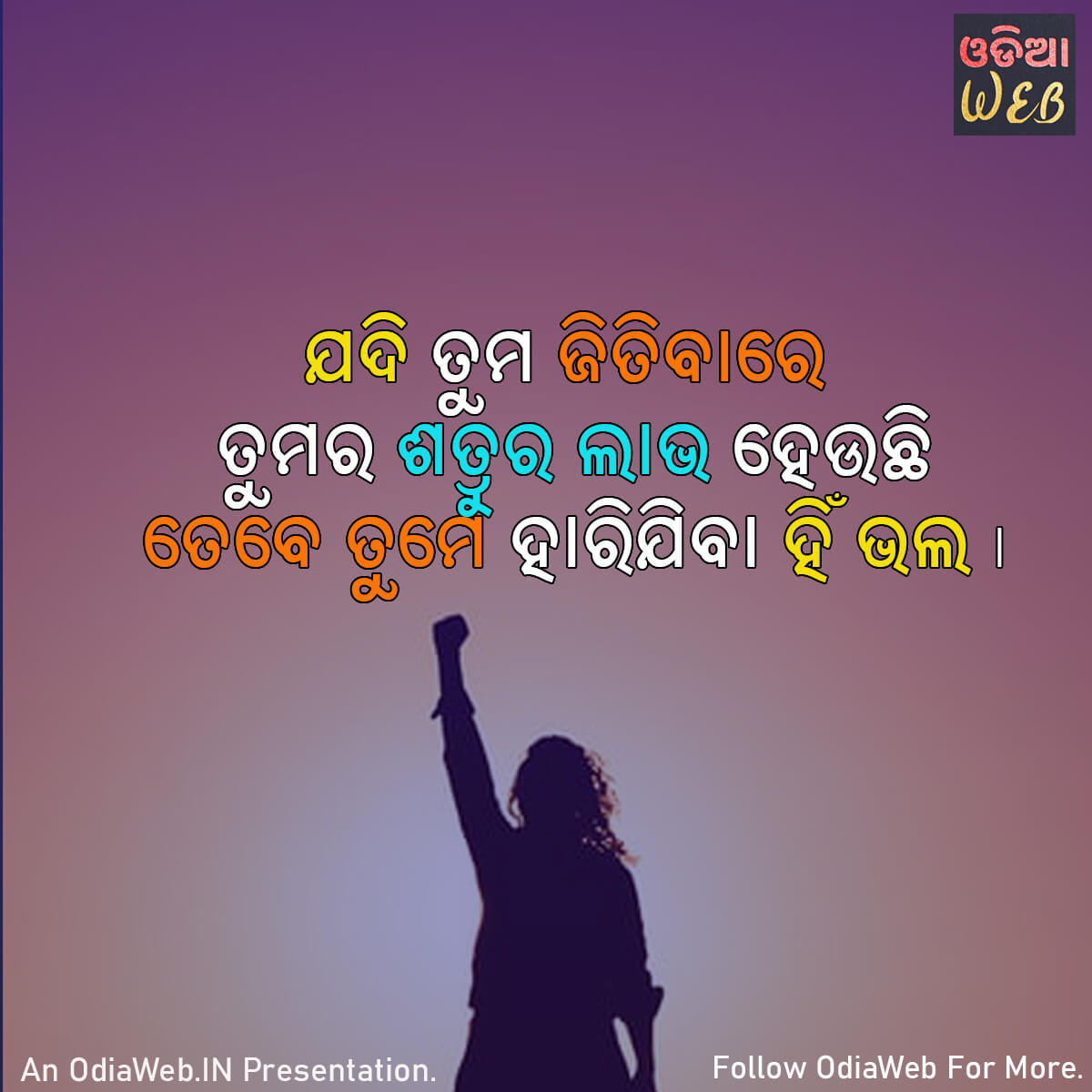 ଯଦି ତୁମ ଜିତିବାରେ ତୁମର ଶତ୍ରୁର ଲାଭ ହେଉଛି ତେବେ ତୁମେ ହାରିଯିବା ହିଁ ଭଲ |
If your enemy benefits from your victory, then you are good to lose.
Jadi Tuma Jitibare Tumara Satrura Labha Heuchhi Tebe Tume Harijiba Hin Bhala.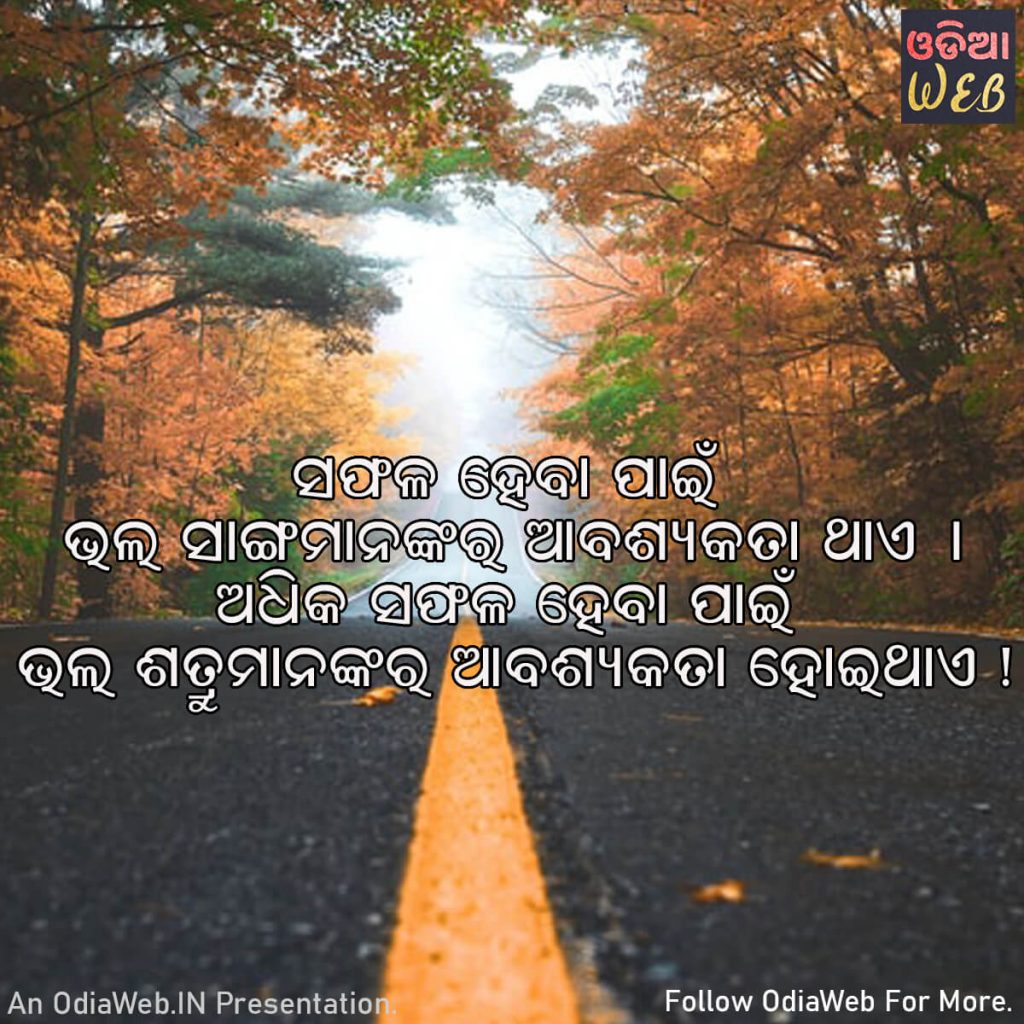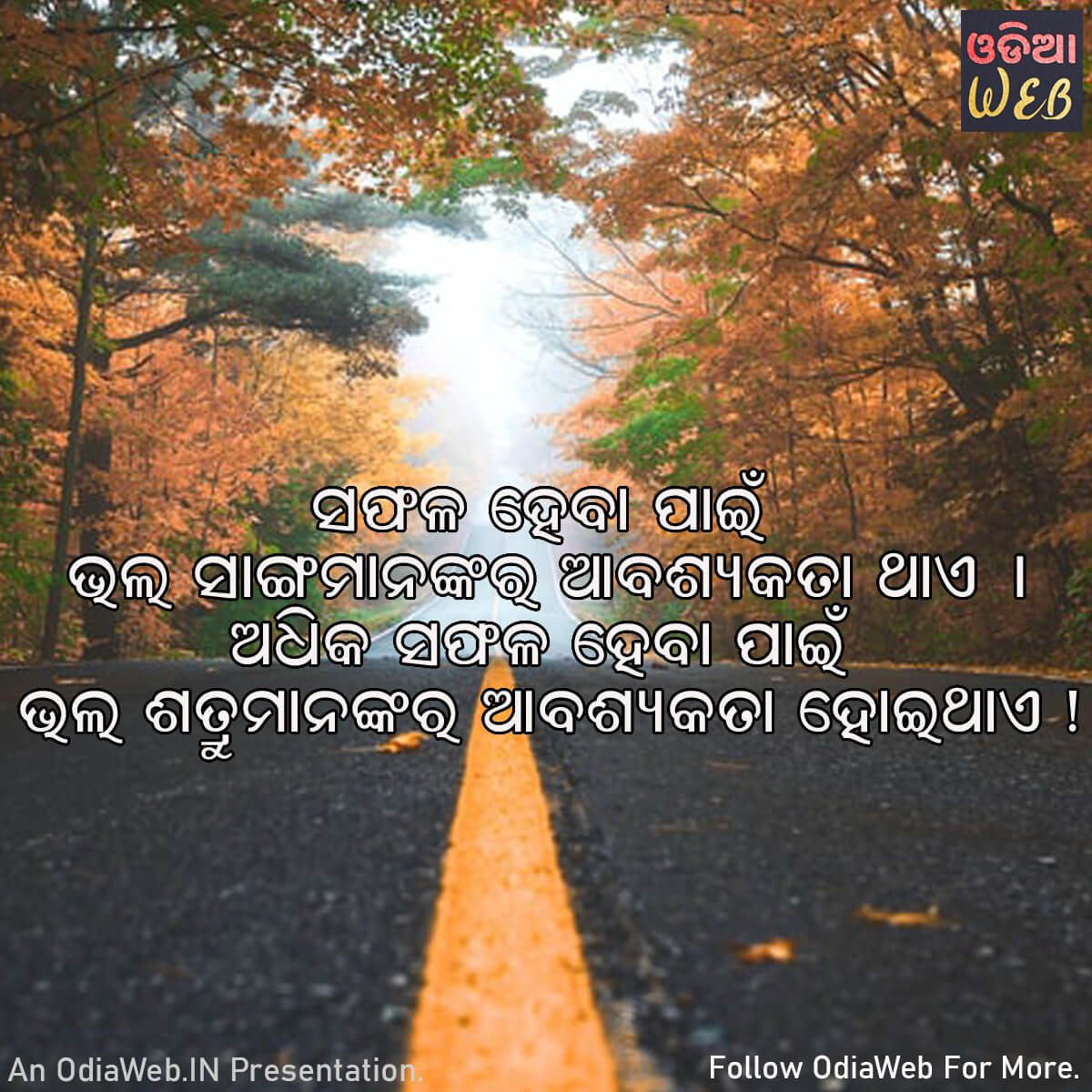 ସଫଳ ହେବା ପାଇଁ ଭଲ ସାଙ୍ଗମାନଙ୍କର ଆବଶ୍ୟକତା ଥାଏ, ଅଧିକ ସଫଳ ହେବା ପାଇଁ ଭଲ ଶତ୍ରୁମାନଙ୍କର ଆବଶ୍ୟକତା ହୋଇଥାଏ !
You need good friends to succeed, but you need good enemies to more succeed !
Saphala Hebapain Bhala Sangamanankara Abasyakata Thae, Adhika Saphala Hebapain Bhala Satrumanankara Abasyakata Hoithae.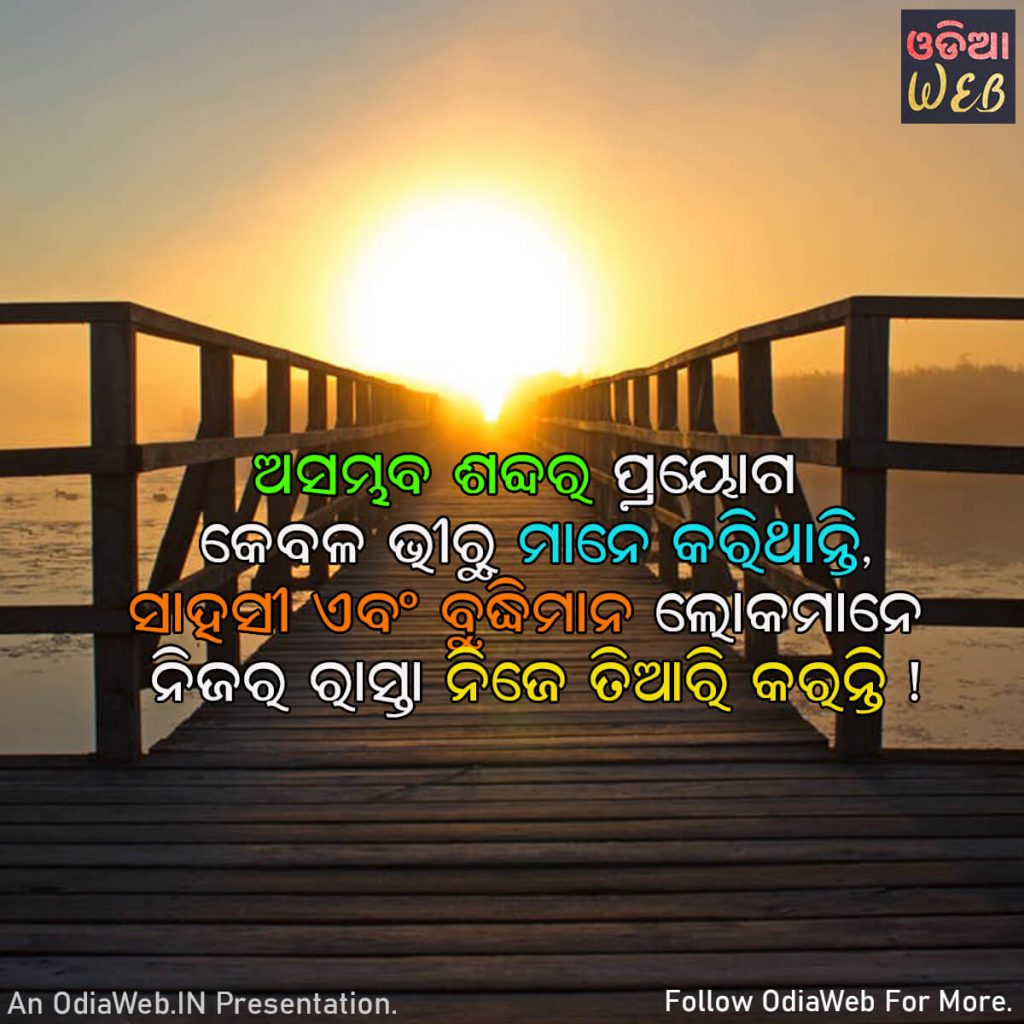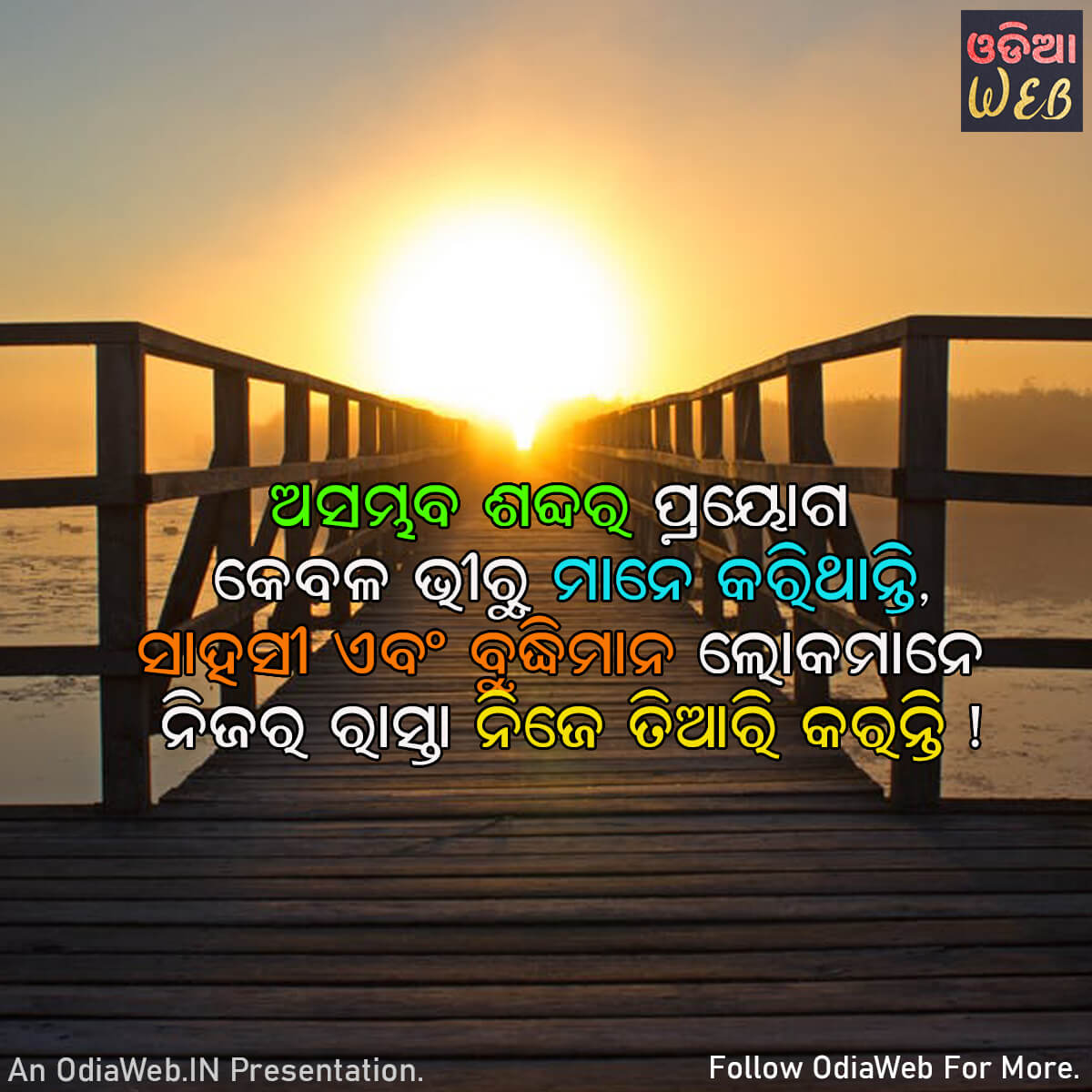 ଅସମ୍ଭବ ଶବ୍ଦର ପ୍ରୟୋଗ କେବଳ ଭୀରୁ ମାନେ କରିଥାନ୍ତି, ସାହସୀ ଏବଂ ବୁଦ୍ଧିମାନ ଲୋକମାନେ ନିଜର ରାସ୍ତା ନିଜେ ତିଆରି କରନ୍ତି !
The word "impossible" is used only the caward people, Brave and intelligent people make their own way!
Asambhav Sabadara Prayoga Kebala Bhiru Mane Karithanti, Sahasi Ebam Buddhiman Lokamane Nijara Rasta Nije Tiari Karanti.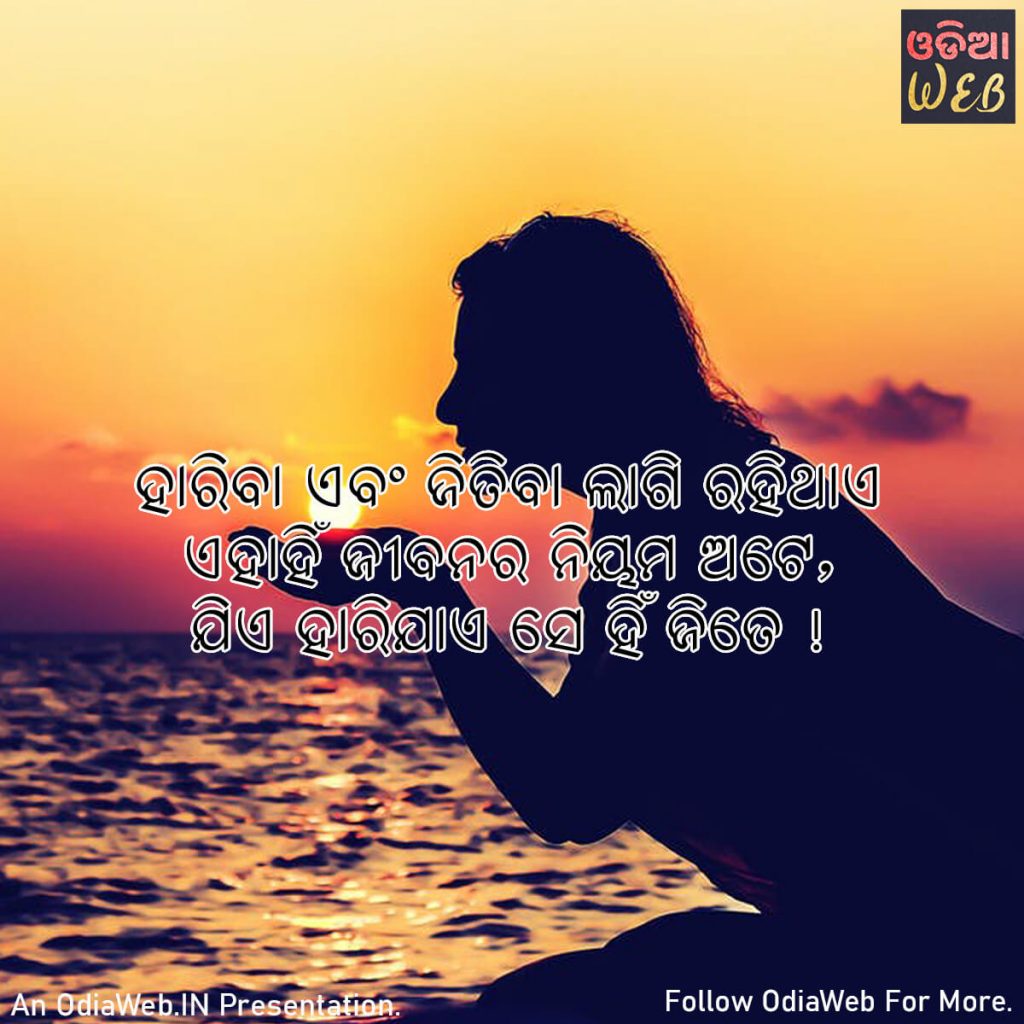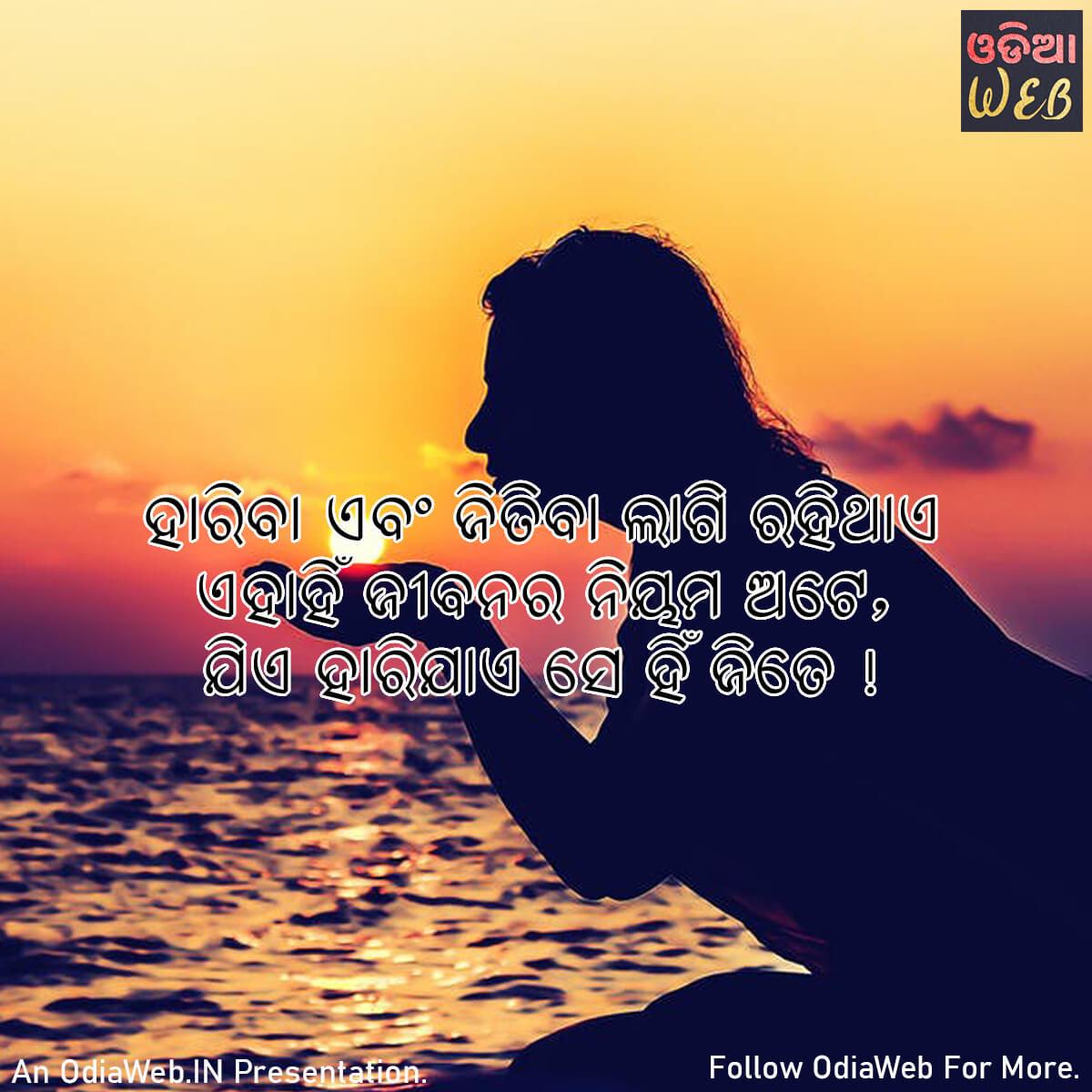 ହାରିବା ଏବଂ ଜିତିବା ଲାଗି ରହିଥାଏ, ଏହାହିଁ ଜୀବନର ନିୟମ ଅଟେ, ଯିଏ ହାରିଯାଏ ସେ ହିଁ ଜିତେ !
Losing and winning is the rule of life, and whoever loses is the one who wins !
Hariba Ebam Jitiba Lagi Rahithae, Ehahin Jibanara Niyama Ate, Jie Harijae Se Hin Jite.
More: Odia Chanakya Niti Quotes
More: Odia Quotes
Are you looking for authentic Odia Novel Chemmeen By Sivasankar Pillai ,order today from OdishaShop.
Comments
comments