Are you looking for Odia Sms for Odia Nature lovers, then this is the perfect Odia sms you are looking for. Share this sms with your family Friends and impress her. Here you can find latest Odia sms in Odia language.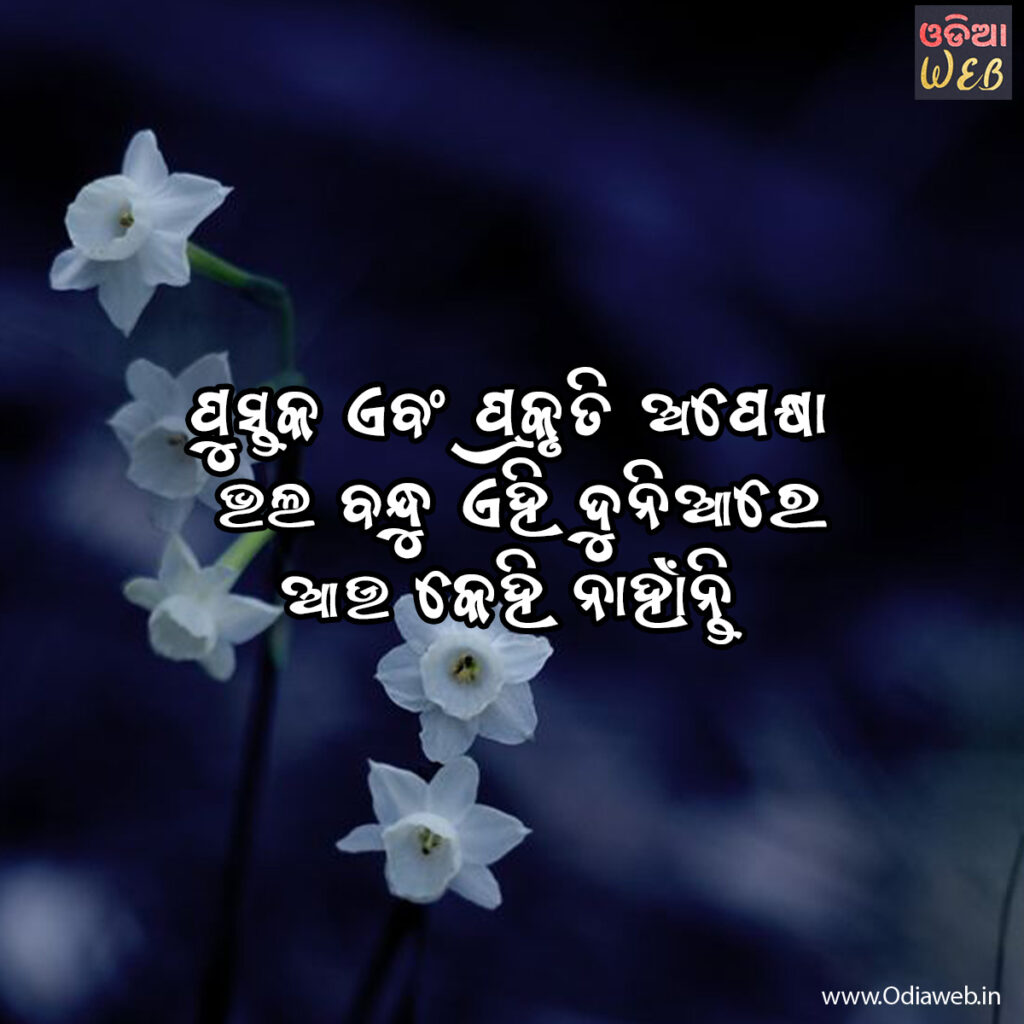 ପୁସ୍ତକ ଏବଂ ପ୍ରକୃତି ଅପେକ୍ଷା
ଭଲ ବନ୍ଧୁ ଏହି ଦୁନିଆରେ
ଆଉ କେହି ନାହାଁନ୍ତି!
Pustaka ebam Prakruti Apekshya
Bhala Bandhu Ehi Duniare
Aau Kehi Nahanti !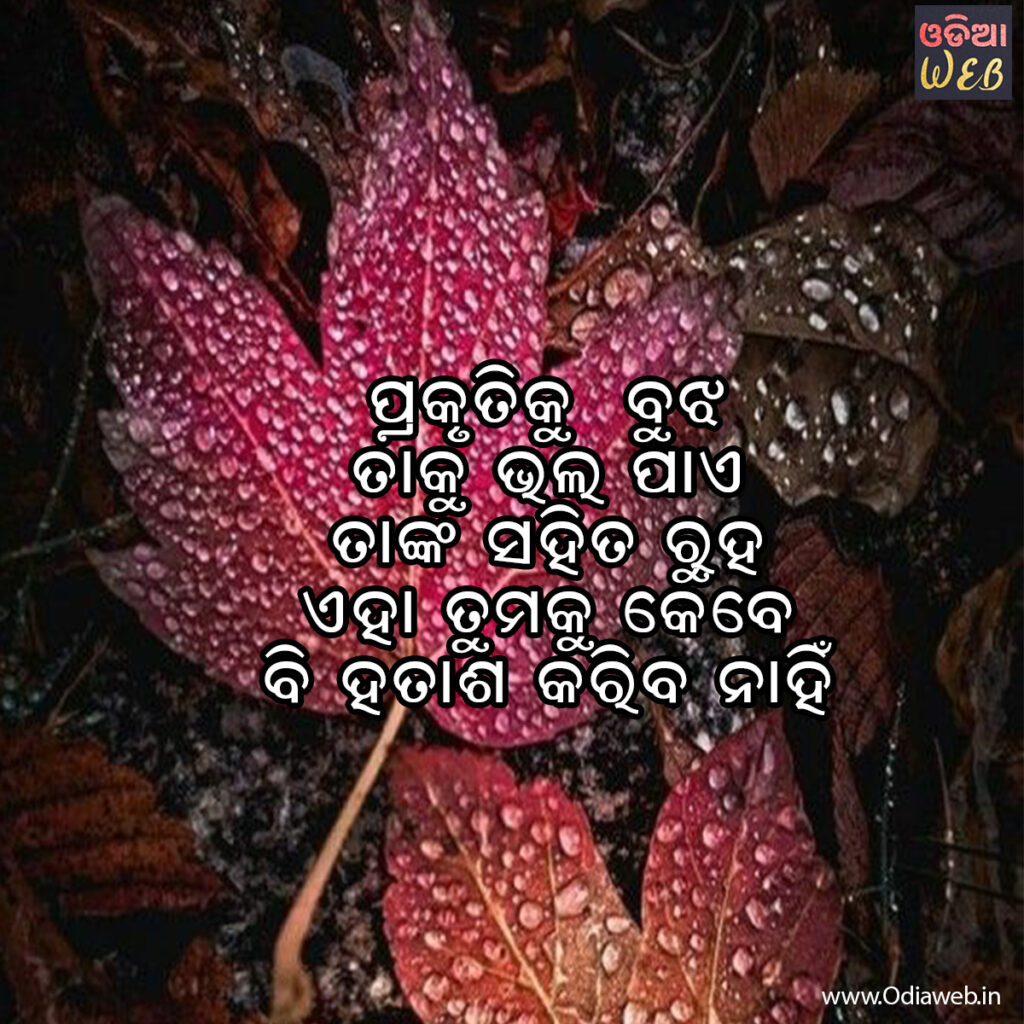 ପ୍ରକୃତିକୁ ବୁଝ |
ତାକୁ ଭଲ ପାଏ
ତାଙ୍କ ସହିତ ରୁହ |
ଏହା ତୁମକୁ କେବେ
ବି ହତାଶ କରିବ ନାହିଁ!
Prakrutiku Bujha
taku Bhala Pae
Tanka Sahita Ruha
Eha Tumaku Kebe
Bi Hatasha Kariba Nahni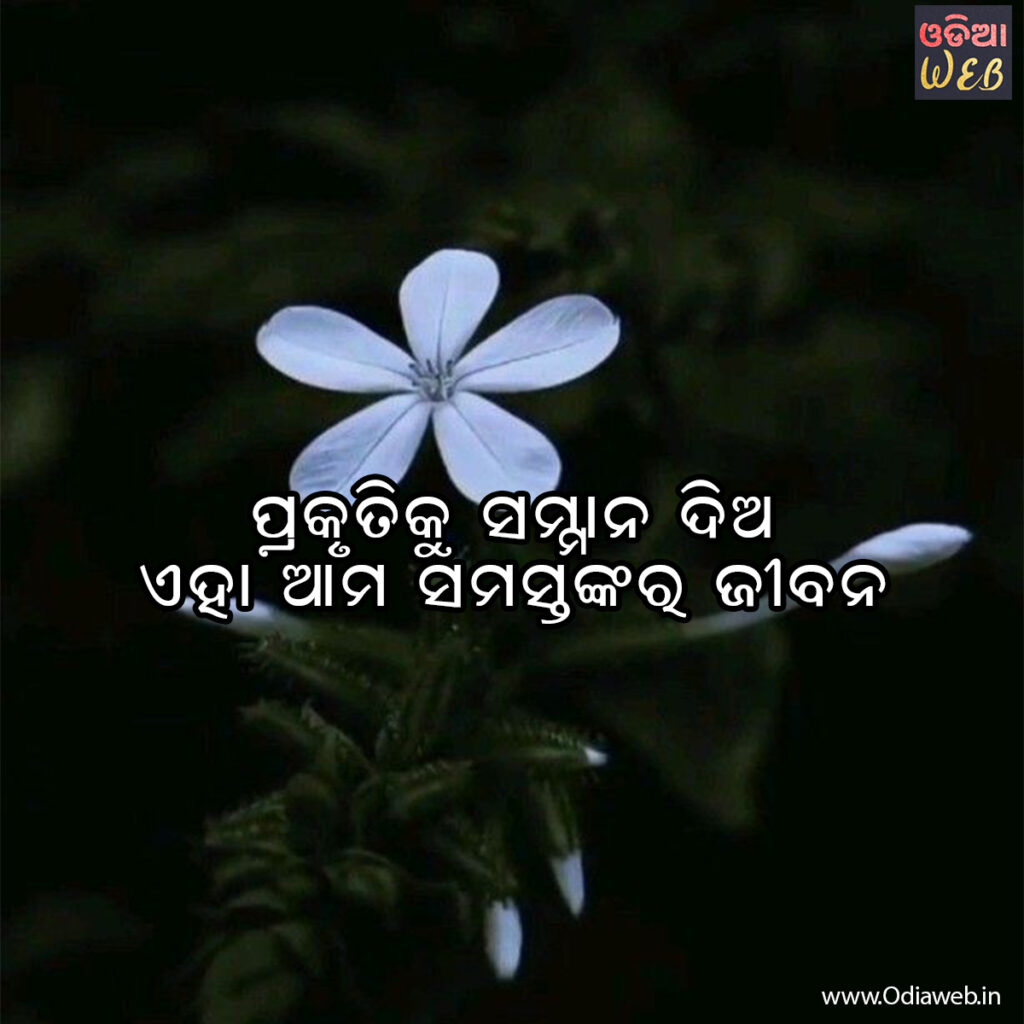 ପ୍ରକୃତିକୁ ସମ୍ମାନ ଦିଅ,
ଏହା ଆମ ସମସ୍ତଙ୍କର ଜୀବନ!
Prakrutiku Sanmmana Dia,
eha Ama Samastankara Jeebana ୤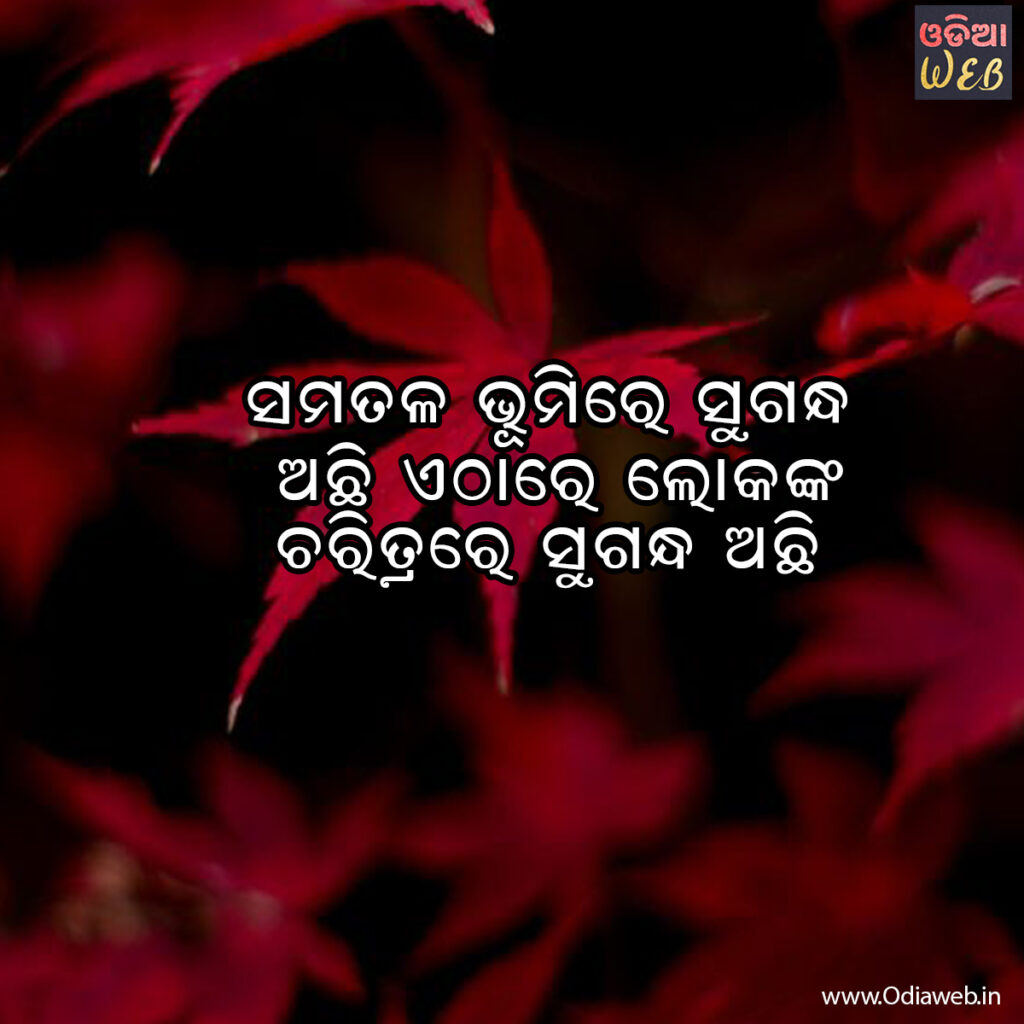 ସମତଳ ଭୂମିରେ ସୁଗନ୍ଧ
ଅଛି ଏଠାରେ ଲୋକଙ୍କ
ଚରିତ୍ରରେ ସୁଗନ୍ଧ ଅଛି |
Samatala Bhumire Sugandha
Achhi Ethare Lokanka
Charitrare Sugandha Achhi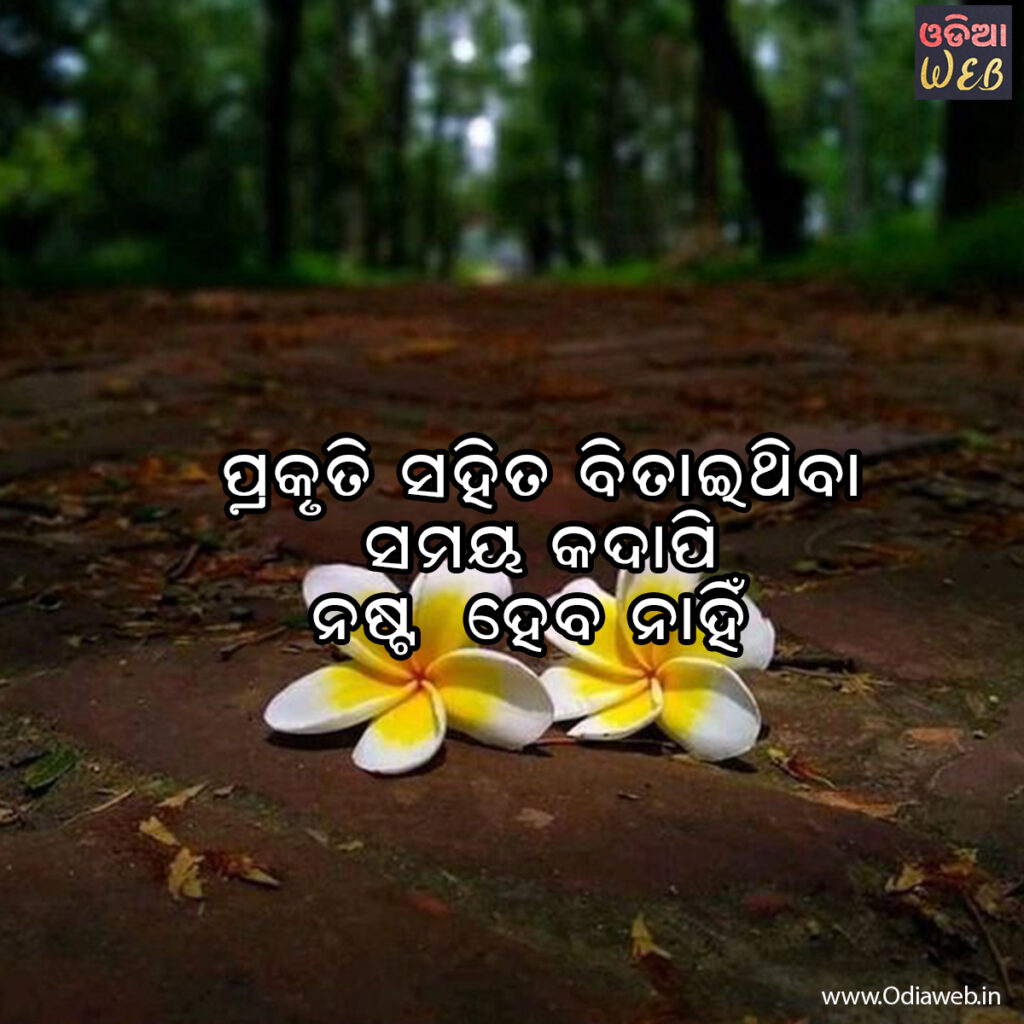 ପ୍ରକୃତି ସହିତ ବିତାଇଥିବା
ସମୟ କଦାପି
ନଷ୍ଟ ହେବ ନାହିଁ!
Prakruti Sahita Bitaithiba
Samaya Kadapi
Nashta Heba Nahni
Comments
comments