Are you looking for Ganesha Chaturthi Odia Sms for Odia lovers, then this is the perfect Odia sms you are looking for. Ganesha Chaturthi is a Hindu festival that celebrates the birth of Lord Ganesha, the son of Lord Shiva and Goddess Parvati. The festival is also known as Vinayaka Chaturthi or Vinayaka Chavithi and is celebrated with great enthusiasm and devotion across India, especially in the states of Maharashtra, Karnataka, and Andhra Pradesh.The festival usually falls in the month of August or September and lasts for 10 days. On the first day, people bring home clay idols of Lord Ganesha and decorate them with flowers, garlands, and other ornaments. The idols are then worshipped with great devotion and offerings of sweets, fruits, and other delicacies are made to the deity.. Here you can find latest Ganesha Chaturthi Odia sms in Odia language.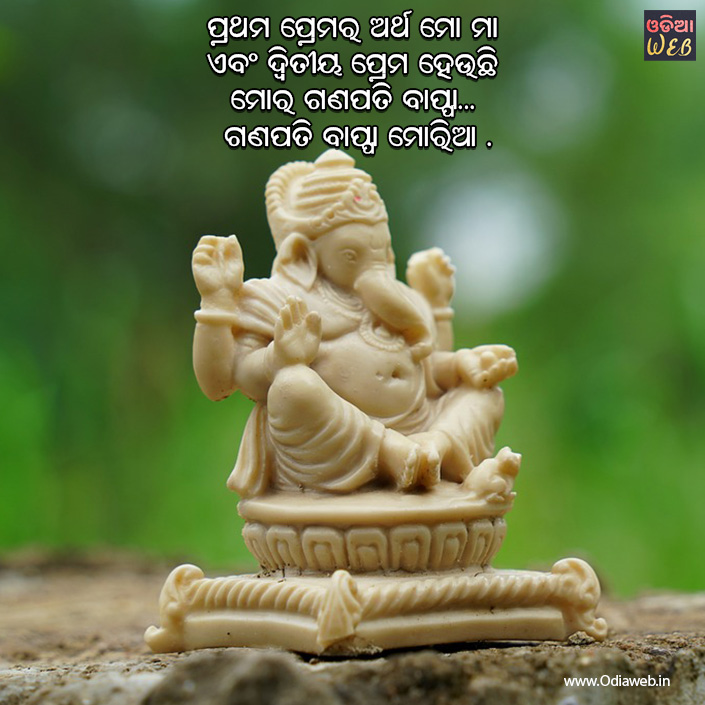 ପ୍ରଥମ ପ୍ରେମର ଅର୍ଥ ମୋ ମା
ଏବଂ ଦ୍ୱିତୀୟ ପ୍ରେମ ହେଉଛି
ମୋର ଗଣପତି ବାପ୍ପା…
, ଗଣପତି ବାପ୍ପା ମୋରିଆ .
Prathama Premara Artha Mo Maa
Ebam Dwitiya Prema Heuchhi
Mora Ganapati Bappa
Ganapati Bappa Moriya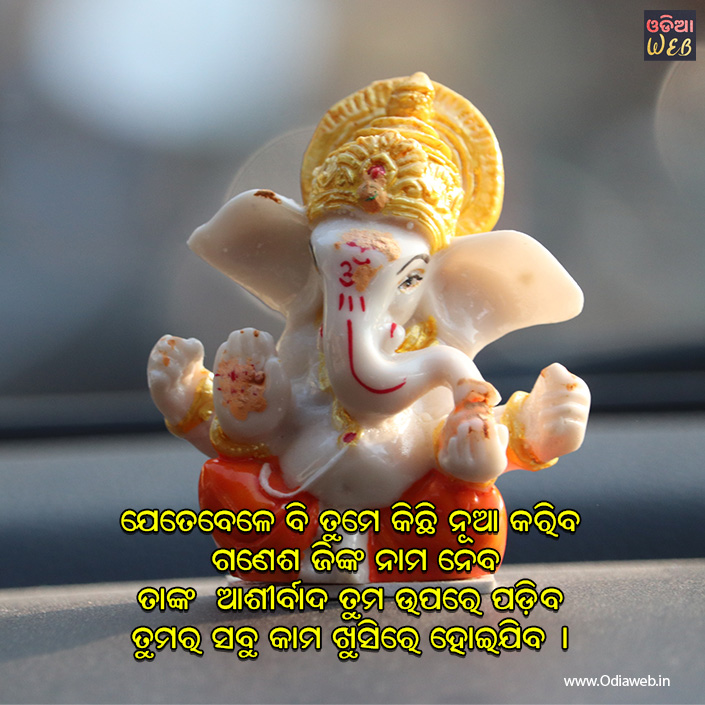 ଯେତେବେଳେ ବି ତୁମେ କିଛି ନୂଆ କରିବ
ଗଣେଶ ଜିଙ୍କ ନାମ ନେବ
ତାଙ୍କ ଆଶୀର୍ବାଦ ତୁମ ଉପରେ ପଡ଼ିବ
ତୁମର ସବୁ କାମ ଖୁସିରେ ହୋଇଯିବ |
Jetebele Bi Tume Kichhi Nua Kariba
Ganeshajinka Nama Neba
Tanka Ashirbada Tuma Upare Padiba
Tumara Sabu Kama Khusire Hoijiba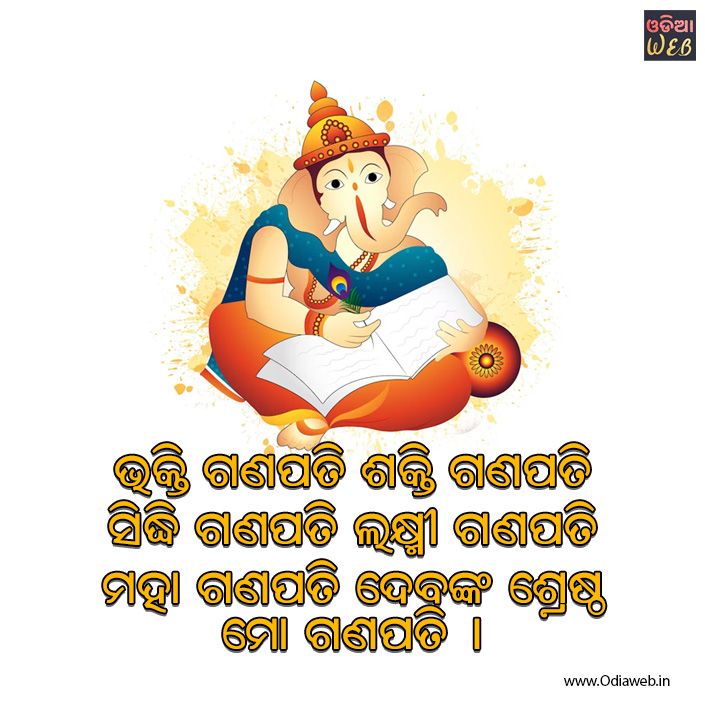 ଭକ୍ତି ଗଣପତି ଶକ୍ତି ଗଣପତି
ସିଦ୍ଧି ଗଣପତି ଲକ୍ଷ୍ମୀ ଗଣପତି
ମହା ଗଣପତି ଦେବଙ୍କ ଶ୍ରେଷ୍ଠ ମୋ ଗଣପତି
ଗଣେଶ ଚତୁର୍ଥିର ହାର୍ଦ୍ଦିକ ଶୁଭକାମନା
Bhakti Ganapati Shakti Ganapati
Siddhi Ganapati Lakshmi Ganapati
Maha Ganapati Debanka Shreshtha Mo Ganapati
Ganesha Chaturthira Harddika Abhinandana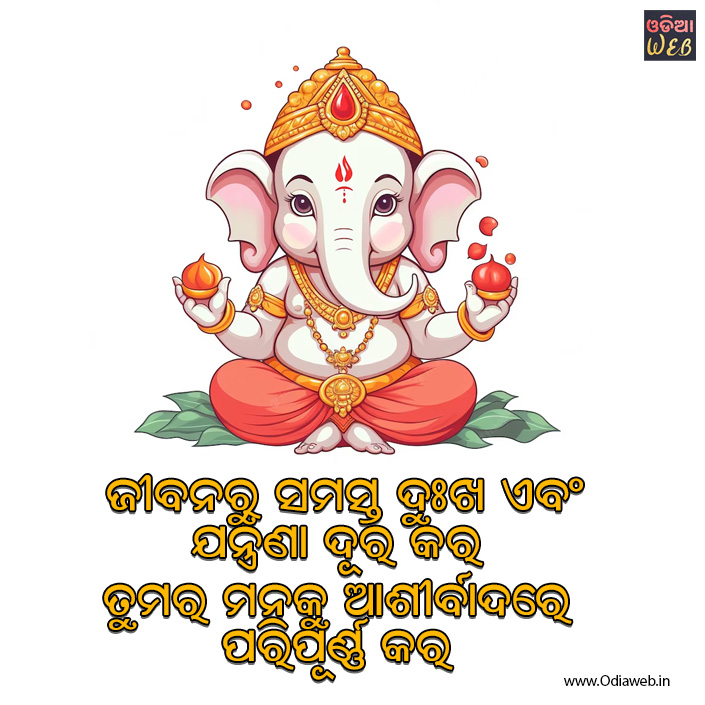 ଜୀବନରୁ ସମସ୍ତ ଦୁଃଖ ଏବଂ
ଯନ୍ତ୍ରଣା ଦୂର କର
ତୁମର ମନକୁ ଆଶୀର୍ବାଦରେ
ପରିପୂର୍ଣ୍ଣ କର
Jeebanaru Samasta Duhkha Ebam
Jantrana Dura kara
Tumara Manaku Asheerbadare
Paripurnna Kara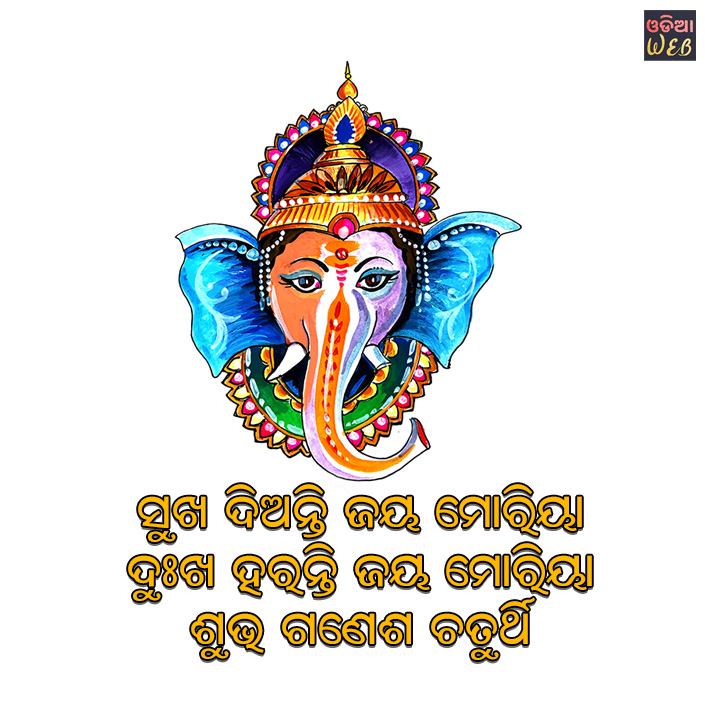 ସୁଖ ଦିଅନ୍ତି ଜୟ ମୋରିୟା
ଦୁଃଖ ହରନ୍ତି ଜୟ ମୋରିୟା
ଶୁଭ ଗଣେଶ ଚତୁର୍ଥି
Sukha Dianti Jaya Moriya
Duhkha Haranti jay Moriya
Shubha Ganesha Chaturthi
Comments
comments