Are you looking for Odia Sms for Odia lovers, then this is the perfect Odia sms you are looking for. Share this sms with your lover and impress her. Here you can find latest Odia sms in Odia language.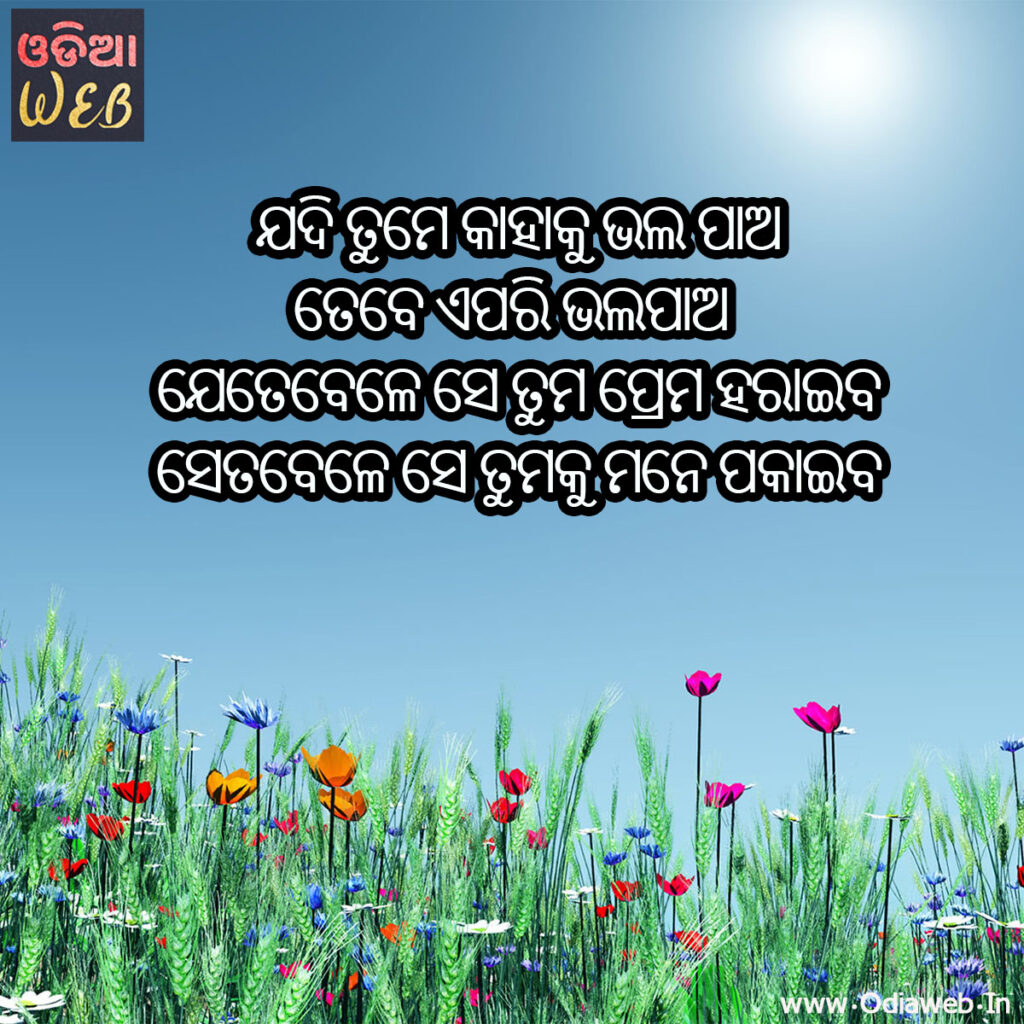 ଯଦି ତୁମେ କାହାକୁ ଭଲ ପାଅ ତେବେ ଏପରି ଭଲପାଅ ଯେତେବେଳେ ସେ ତୁମ ପ୍ରେମ ହରାଇବ ସେତବେଳେ ସେ ତୁମକୁ ମନେ ପକାଇବ
Jadi tume Kahaku Bhala paa tebe epari bhalapaa Jetebele se tuma prema haraiba setebele se tumaku mane pakaiba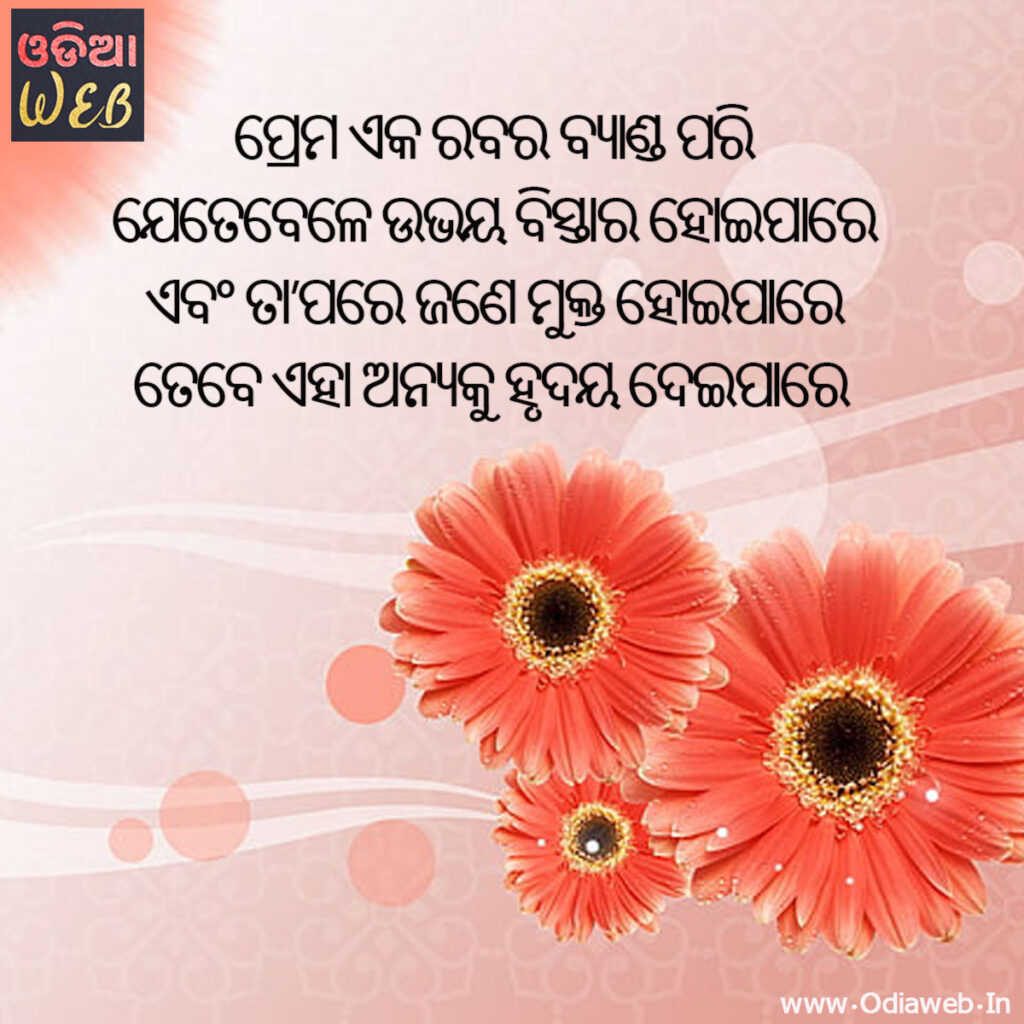 ପ୍ରେମ ଏକ ରବର ବ୍ୟାଣ୍ଡ ପରି, ଯେତେବେଳେ ଉଭୟ ବିସ୍ତାର ହୋଇପାରେ, ଏବଂ ତା'ପରେ ଜଣେ ମୁକ୍ତ ହୋଇପାରେ ତେବେ ଏହା ଅନ୍ୟକୁ ହୃଦୟ ଦେଇପାରେ!
Prema eka rabara byanda pari jetebele ubhaya bisthara hoipare ebna ta pare jane mukta hoipare tebe Eha anyaku hrudaya hoipare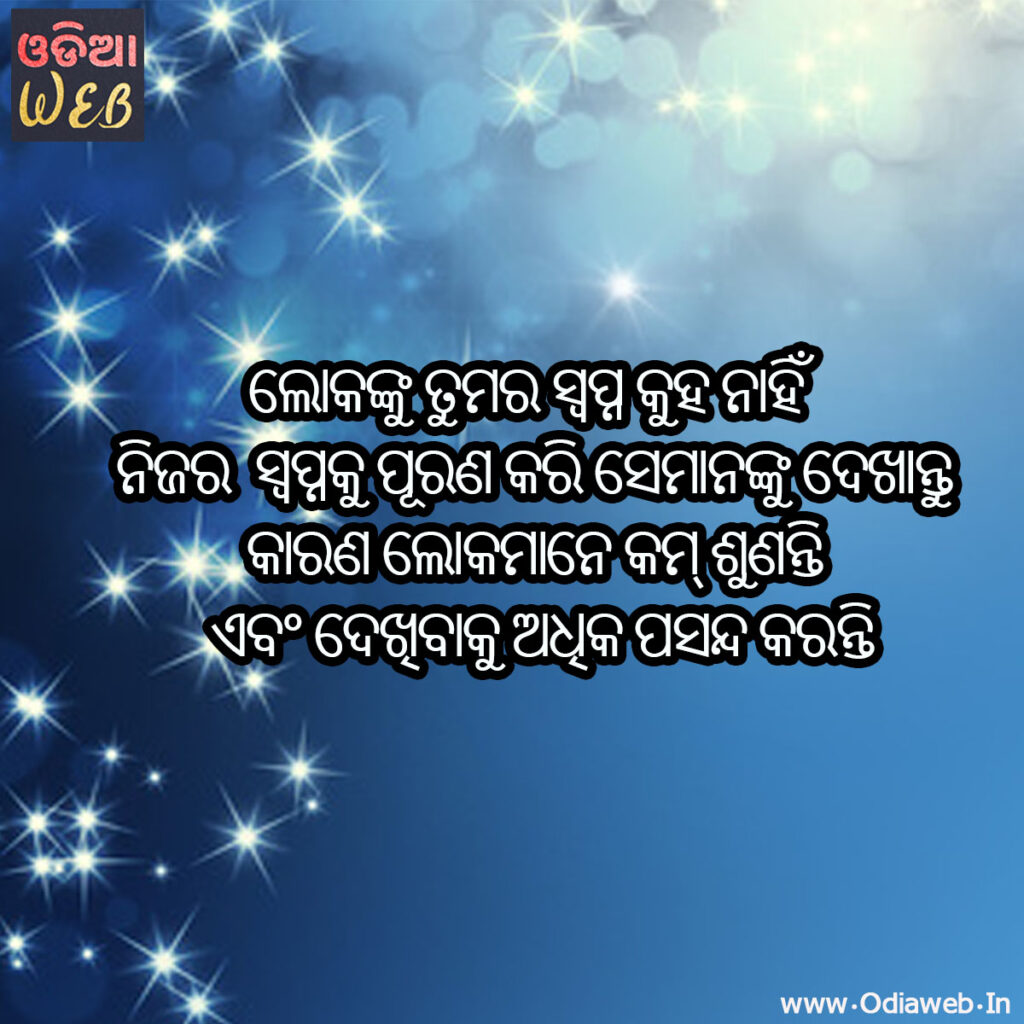 ଲୋକଙ୍କୁ ତୁମର ସ୍ବପ୍ନ କୁହ ନାହିଁ ନିଜର ସ୍ବପ୍ନକୁ ପୂରଣ କରି ସେମାନଙ୍କୁ ଦେଖାନ୍ତୁ କାରଣ ଲୋକମାନେ କମ୍ ଶୁଣନ୍ତି ଏବଂ ଦେଖିବାକୁ ଅଧିକ ପସନ୍ଦ କରନ୍ତି
Lokanku tumara swpna kuha nahni njara swapnaku purana kari semananku dekhantu lokamane kam shunanti Ebna dekhibaku adhika pasanda karanti .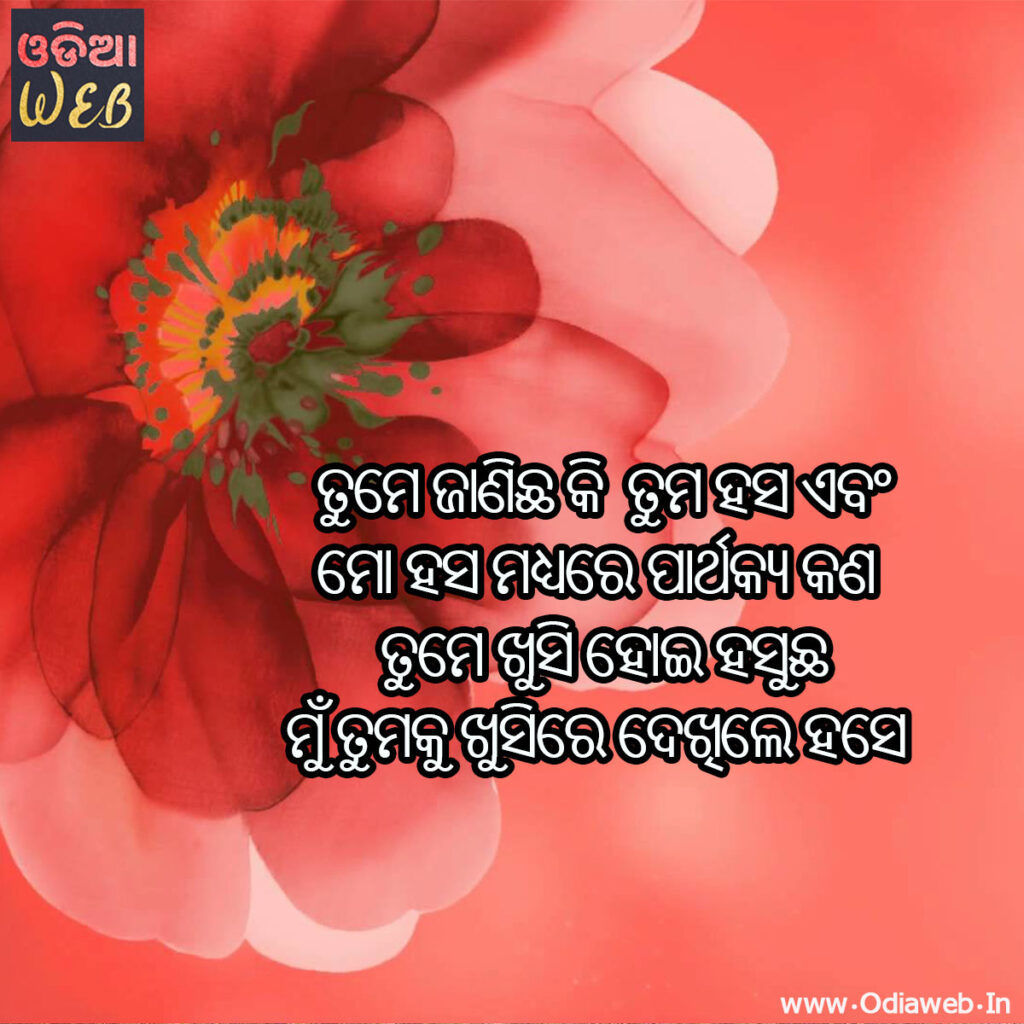 ତୁମେ ଜଣିଛ କି ତୁମ ହସ ଏବଂ ମୋ ହସ ମଧ୍ୟରେ ପାର୍ଥକ୍ୟ କଣ ତୁମେ ଖୁସି ହୋଇ ହସୁଛି ମୁଁ ତୁମକୁ ଖୁସିରେ ଦେଖିଲେ ହସେ
tume janichhaki tuma hasa ebna mo hasa madhare parthakya kana tume khusi hoi hasuchha mu tumaku khusire dekhile hase
Comments
comments