Are you looking for Odia Inspirational Sms, then this is the perfect Odia sms you are looking for. Share this sms with your relative and Friends and impress her. Here you can find latest Odia sms in Odia language.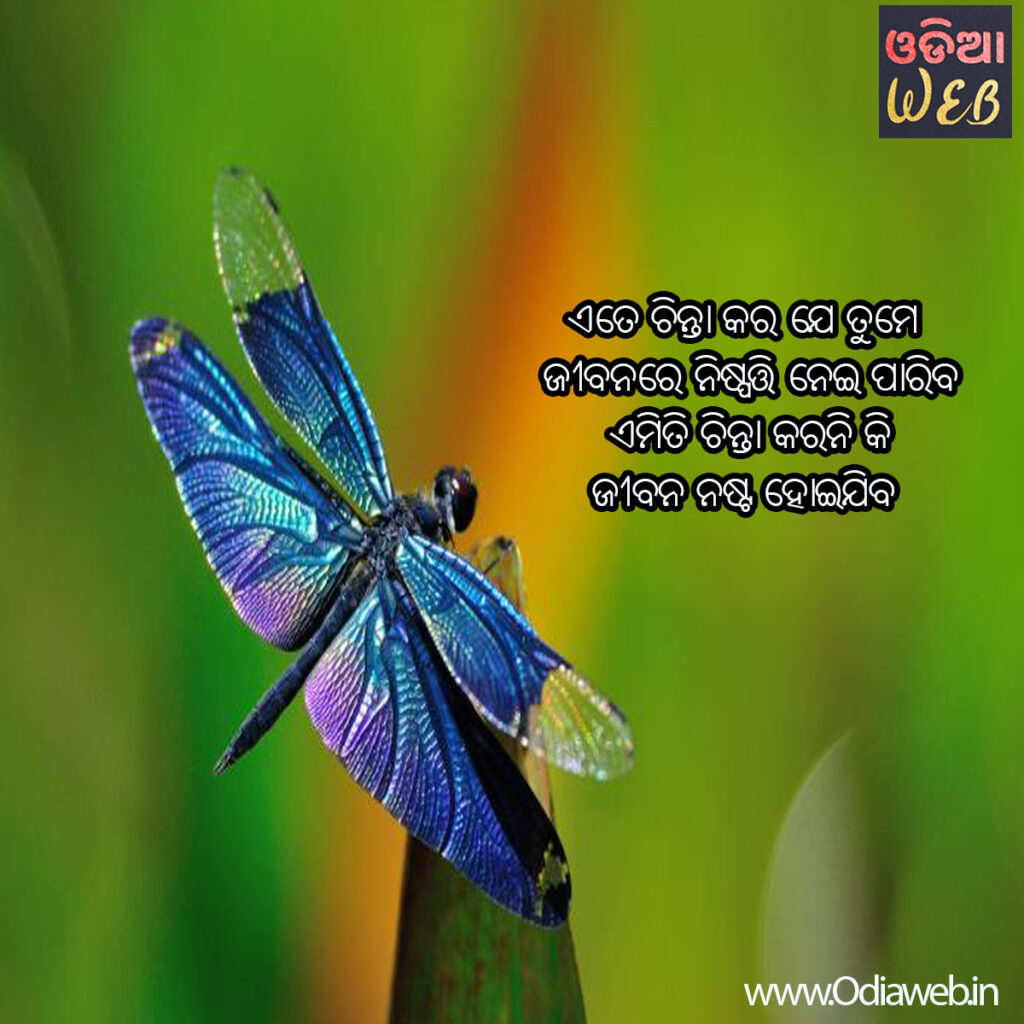 ଏତେ ଚିନ୍ତା କର ଯେ ତୁମେ
ଜୀବନରେ ନିଷ୍ପତ୍ତି ନେଇ ପାରିବ |
ଏମିତି ଚିନ୍ତା କରନି କି
ଜୀବନ ନଷ୍ଟ ହୋଇଯିବ|
Ete Chinta Kara Je Tume
Jeebanare Nispati Neipariba
Emiti Chinta Karani Ki
Jeebana Nastha Hoijiba.
ରବରରେ ଅତ୍ୟଧିକ ଚାପ ଦେଲେ ରବର ଭାଙ୍ଗିଯାଏ
ସେହିପରି ସଂପର୍କରେ ଅତ୍ୟଧିକ
ଚାପ ଦେଲେ ସମ୍ପର୍କ ଭାଙ୍ଗିଯାଏ |
Rabarara atyadhika Chapoa Dele Rabara Bhangijae
Sehipari Samparkare Atyadhika
Chapa Dele Samparka Bhangijae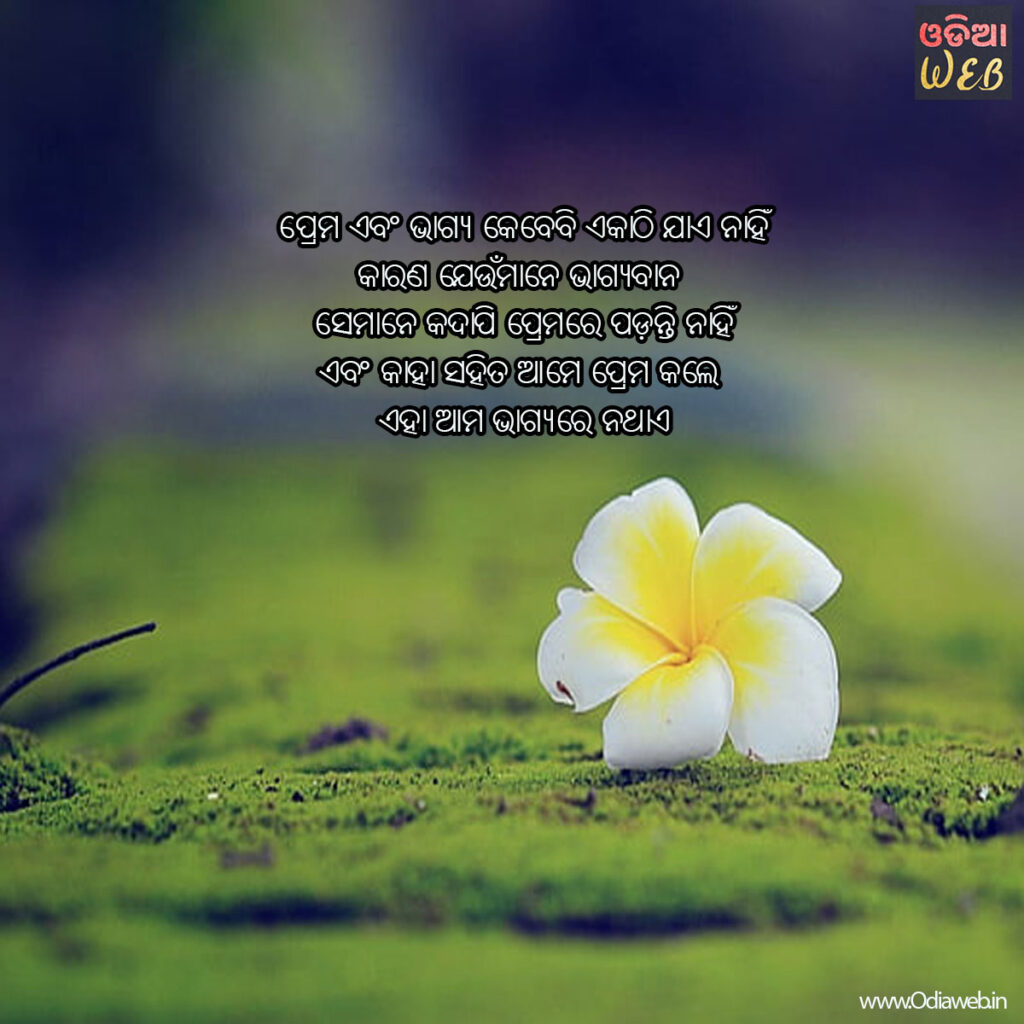 ପ୍ରେମ ଏବଂ ଭାଗ୍ୟ କେବେବି ଏକାଠି ଯାଏ ନାହିଁ|
କାରଣ ଯେଉଁମାନେ ଭାଗ୍ୟବାନ,
ସେମାନେ କଦାପି ପ୍ରେମରେ ପଡ଼ନ୍ତି ନାହିଁ |
ଏବଂ କାହା ସହିତ ଆମେ ପ୍ରେମ କଲେ,
ଏହା ଆମ ଭାଗ୍ୟରେ ନଥାଏ |
Prema Ebam Bhagya Kebebi Ekathi Jae Nahni
Karana Jeunmane Bhagyaban,
Semane Kadapi Premare Padanti Nahni
Ebam Kaha Sahita Ame Prema Kale
Eha Ama Bhagyare Nathae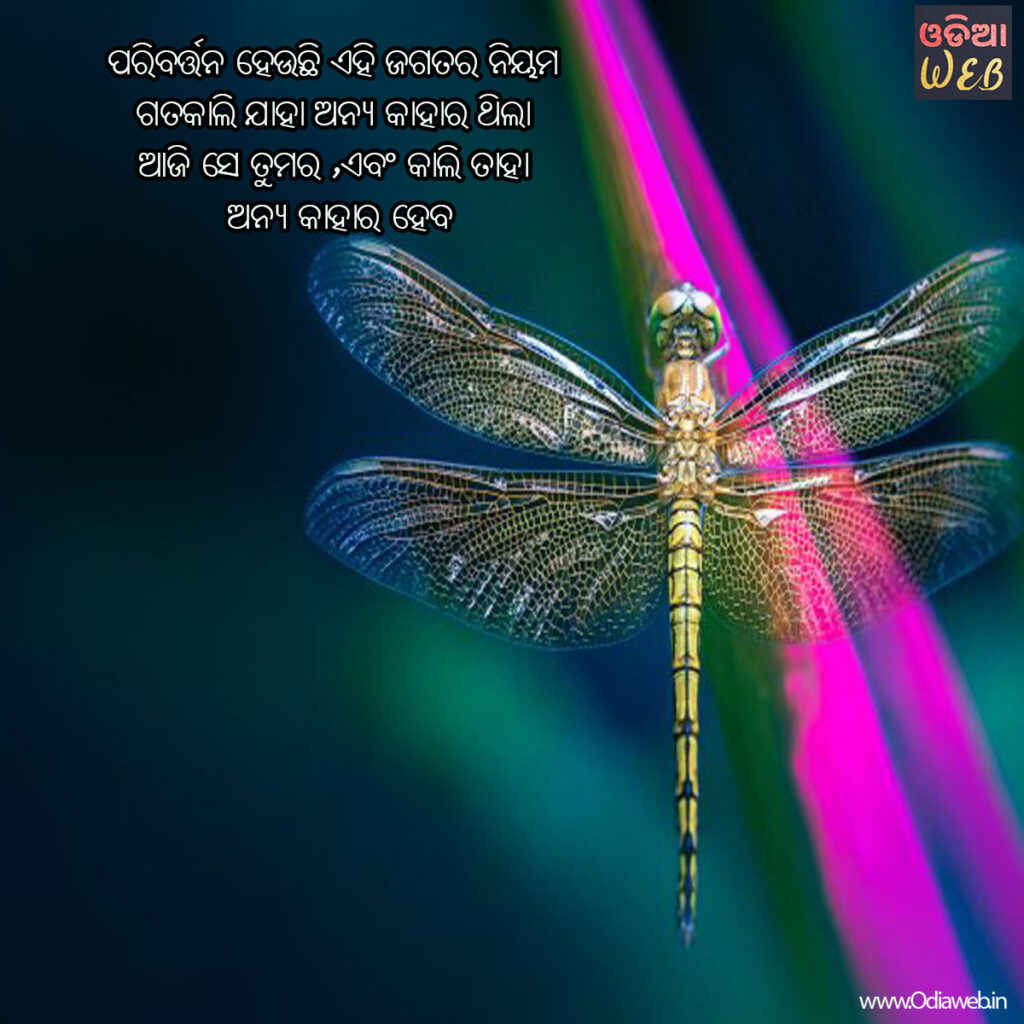 ପରିବର୍ତ୍ତନ ହେଉଛି ଏହି ଜଗତର ନିୟମ,
ଗତକାଲି ଯାହା ଅନ୍ୟ କାହାର ଥିଲା,
ଆଜି ସେ ତୁମର ,ଏବଂ କାଲି ତାହା
ଅନ୍ୟ କାହାର ହେବ |
Paribarttana Heuchhi Ehi Jagatara Niyama
Gatakali Jaha Anya Kahara Thila
Aji Se Tumara ,Ebam Kali Taha
Anya Kahara Heba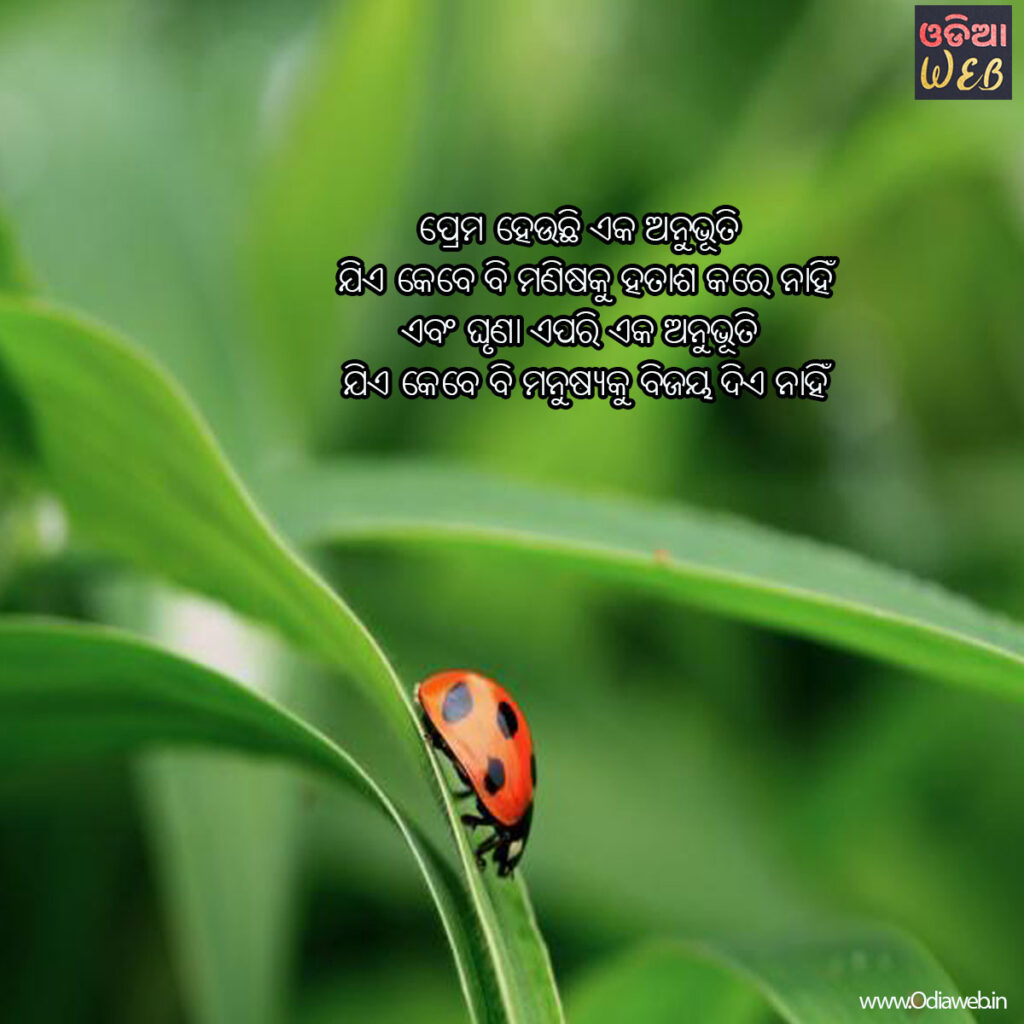 ପ୍ରେମ ହେଉଛି ଏକ ଅନୁଭୂତି,
ଯିଏ କେବେ ବି ମଣିଷକୁ ହତାଶ କରେ ନାହିଁ |
ଏବଂ ଘୃଣା ଏପରି ଏକ ଅନୁଭୂତି,
ଯିଏ କେବେ ବି ମନୁଷ୍ୟକୁ ବିଜୟ ଦିଏ ନାହିଁ |
Prema Heuchhi Eka anubhuti
Jie Kebe Bi Manishaku Hatasha Kare Nahni
Ebam Ghruna Epari Eka Anubhuti
Jie kebe Bi Mnaushyaku Bijaya die Nahni
Comments
comments