Are you looking for Odia Sms for Odia lovers, then this is the perfect Odia sms you are looking for. Share this sms with your lover and impress her. Here you can find latest Odia sms in Odia language.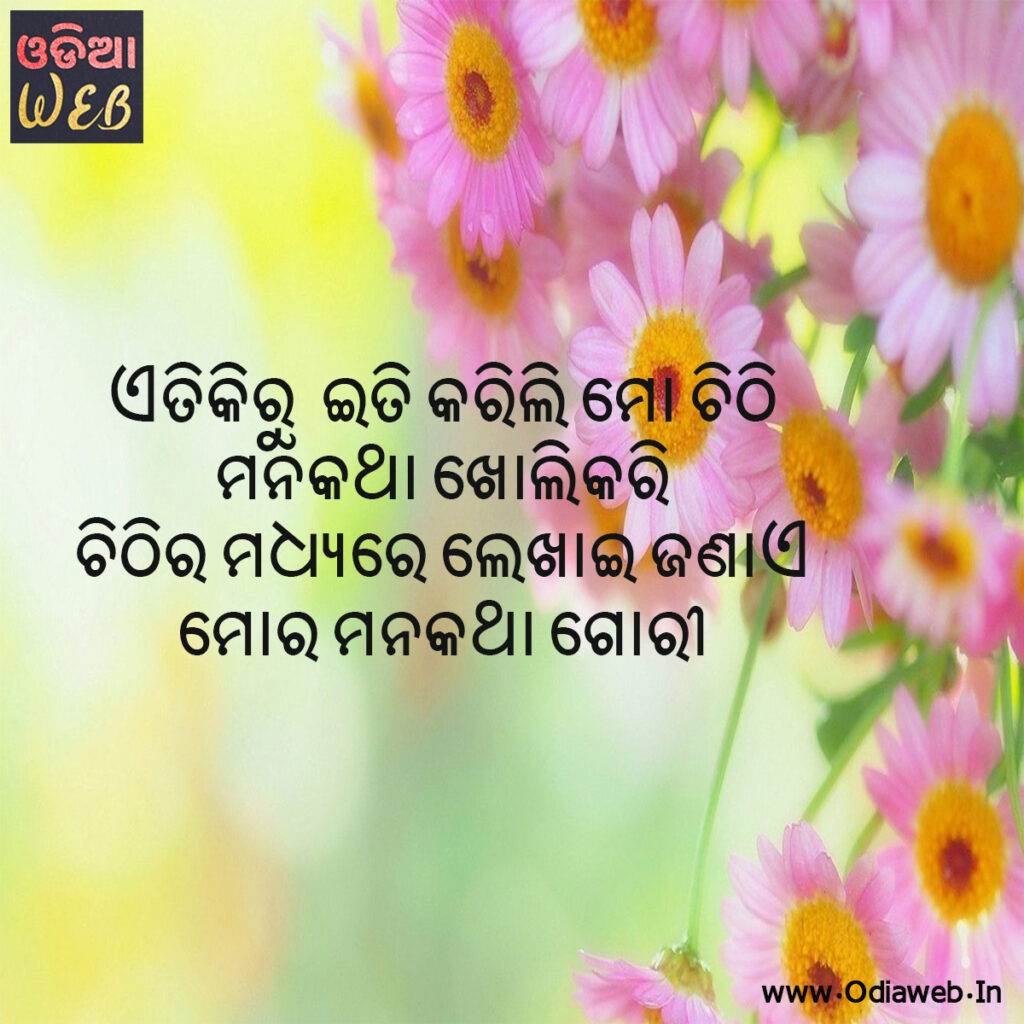 ଏତିକିରୁ ଇତି କରିଲି ମୋ ଚିଠି ମନକଥା ଖୋଲିକରି
ଚିଠିର ମଧ୍ୟରେ ଲେଖାଇ ଜଣାଏ ମୋର ମନକଥା ଗୋରୀ
Etikiru eti karili mo chithi manakatha kholakari
chithira madhyare lekhai janae mora manakatha goree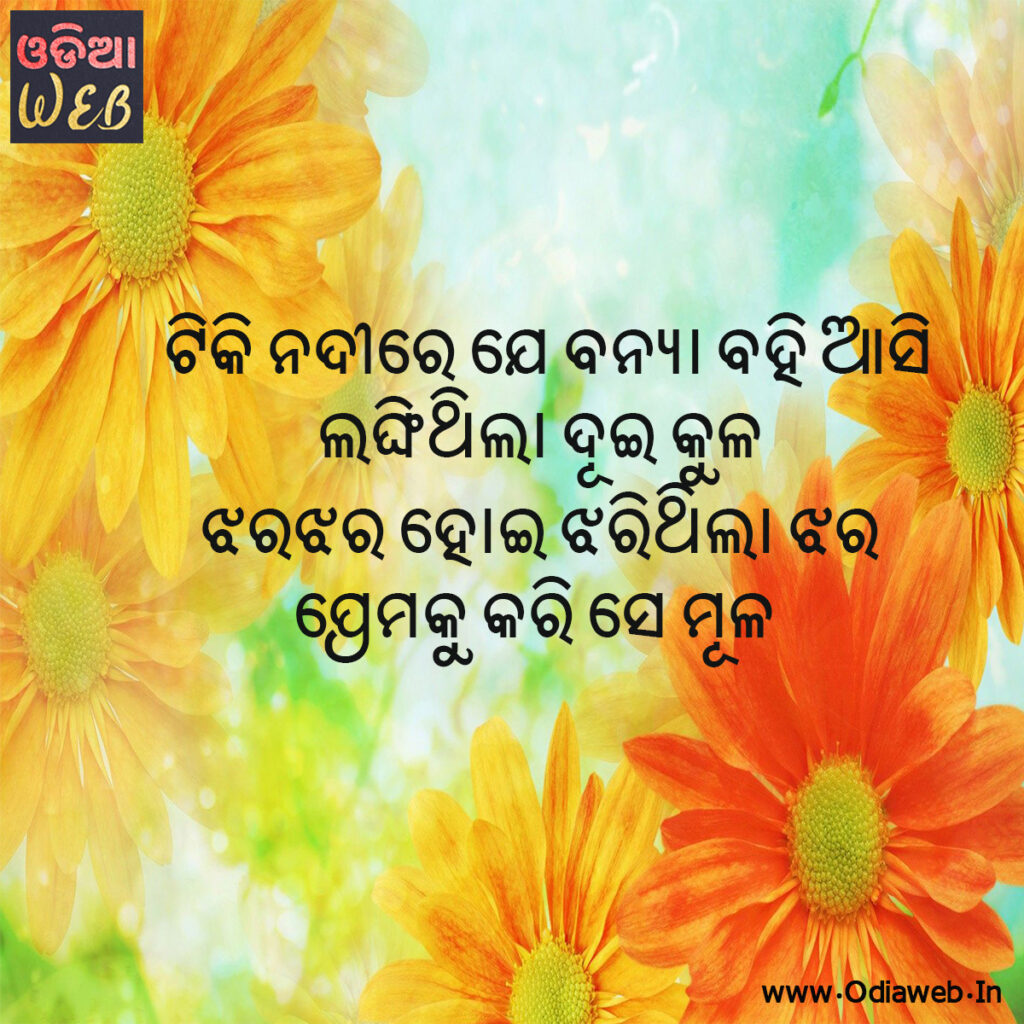 ଟିକି ନଦୀରେ ଯେ ବନ୍ୟା ବହି ଆସି ଲଙ୍ଘିଥିଲା ଦୂଇ କୁଳ
ଝରଝର ହୋଇ ଝରିଥିଲା ଝର ପ୍ରେମକୁ କରି ସେ ମୂଳ
Tiki nadeere je banya bahi asi langhithila dooi kula
jharajhara hoi jharithila jhara prmaku kari se moola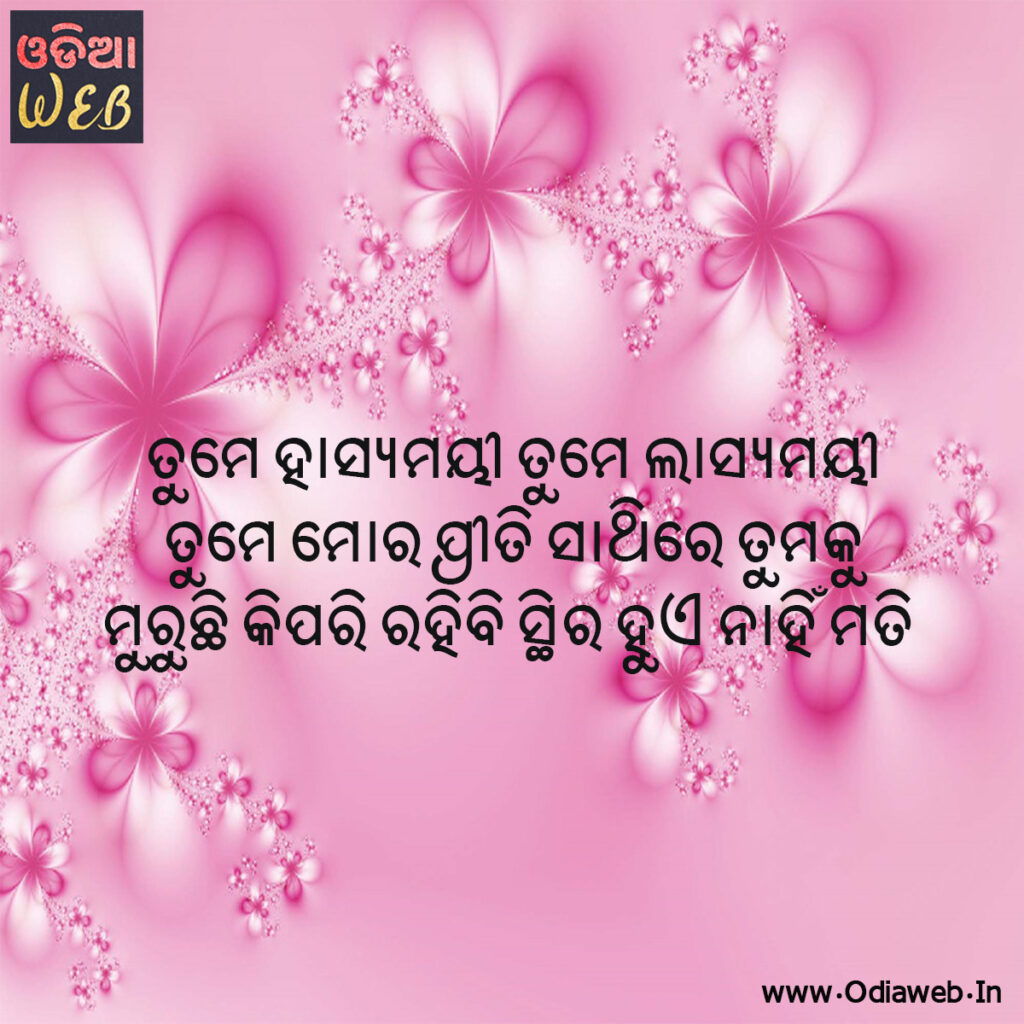 ତୁମେ ହାସ୍ୟମୟୀ ତୁମେ ଲାସ୍ୟମୟୀ ତୁମେ ମୋର ପ୍ରୀତି
ସାଥିରେ ତୁମକୁ ମୁରୁଛି କିପରି ରହିବି ସ୍ଥିର ହୁଏ ନାହିଁ ମତି
Tume hasyamajee tume lasyamajee tume mora preeti
sathire tumaku muruchi kipari rahibi sthira hue nahi mati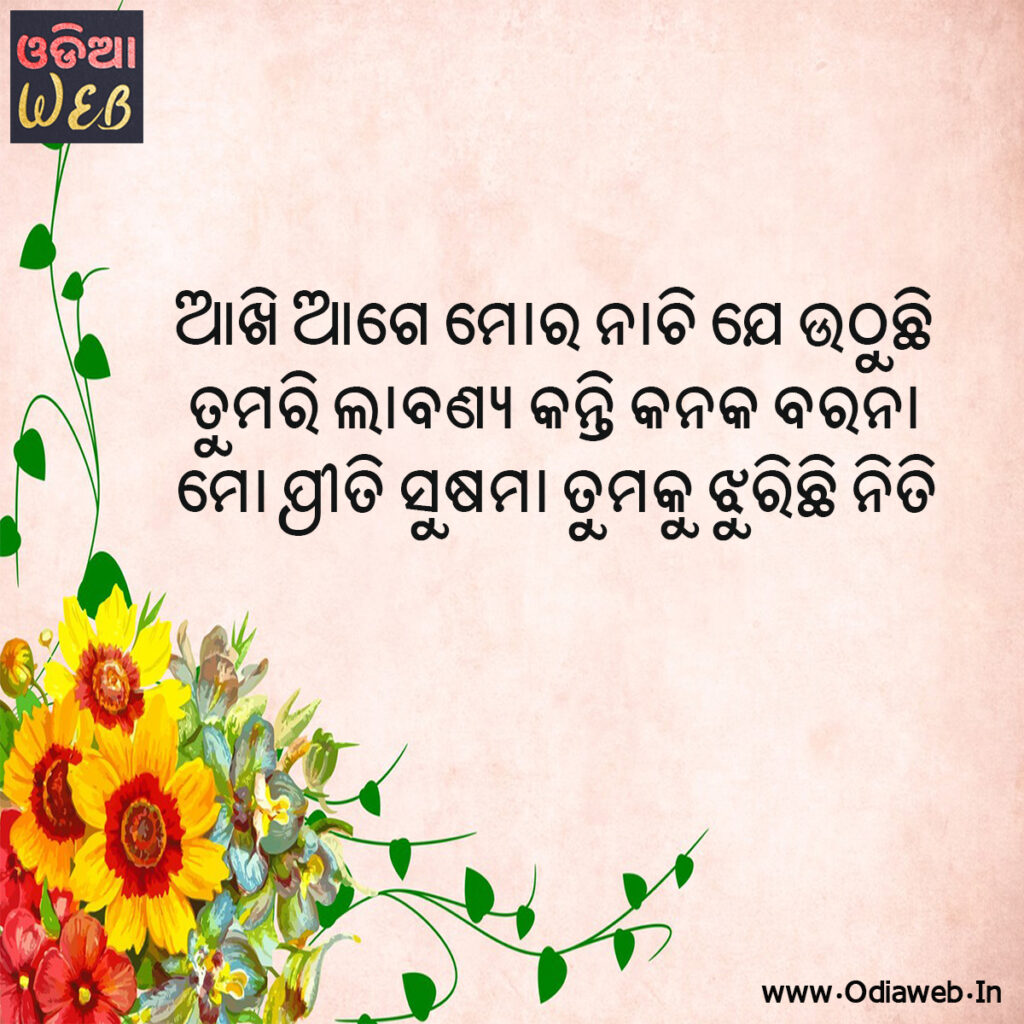 ଆଖି ଆଗେ ମୋର ନାତି ଯେ ଉଠୁଛି ତୁମରି ଲାବଣ୍ୟ କାନ୍ତି
କନକ ବରନା ମୋ ପ୍ରୀତି ସୁଷମା ତୁମକୁ ଝୁରୁଛି ନିତି .
Akhi agare mora nati je uthuchhi tumari labanya kanti
kanaka barana mo preti sushama tumaku jhuruchhi niti .
Comments
comments