Are you looking for Odia Sms for Odia lovers, then this is the perfect Odia sms you are looking for. Share this sms with your lover and impress her. Here you can find latest Odia sms in Odia language.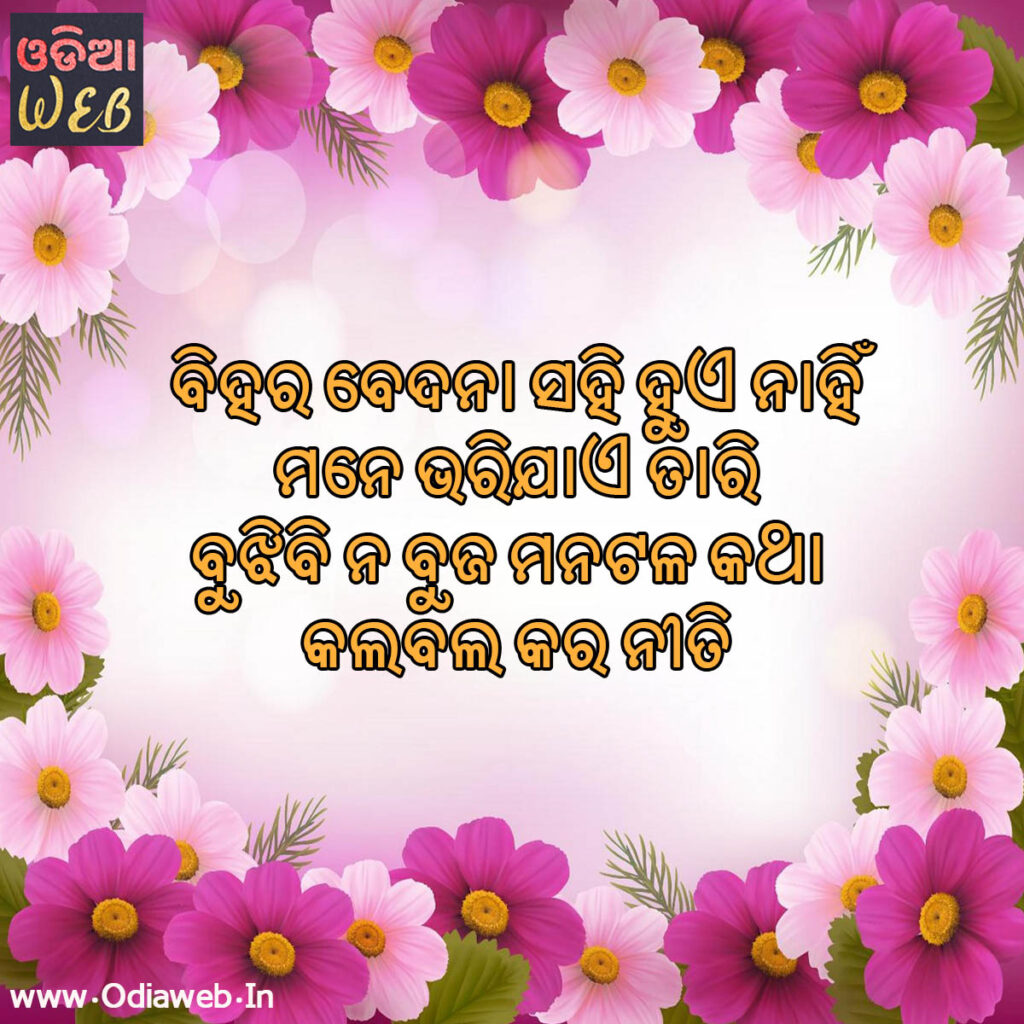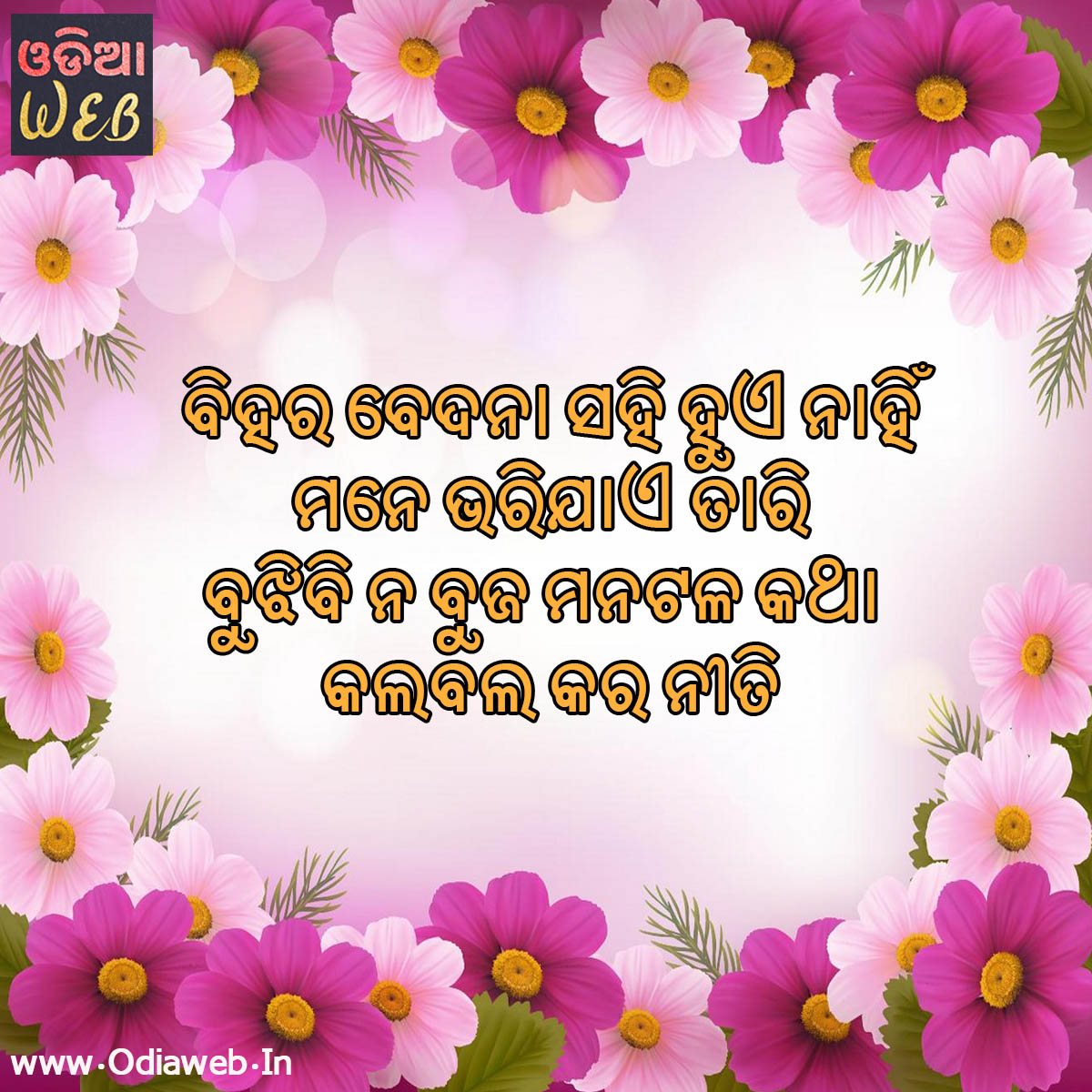 ବିହର ବେଦନା ସହି ହୁଏ ନାହିଁ ମନେ ଭରିଯାଏ ତାରି ,
ବୁଝିବି ନ ବୁଜ ମନଟଳ କଥା କଲବଲ କର ନୀତି |
Bihara bdana sahi hue nahni mane bharijae tari
bujhibi na buja manatala katha kalabala kara neeti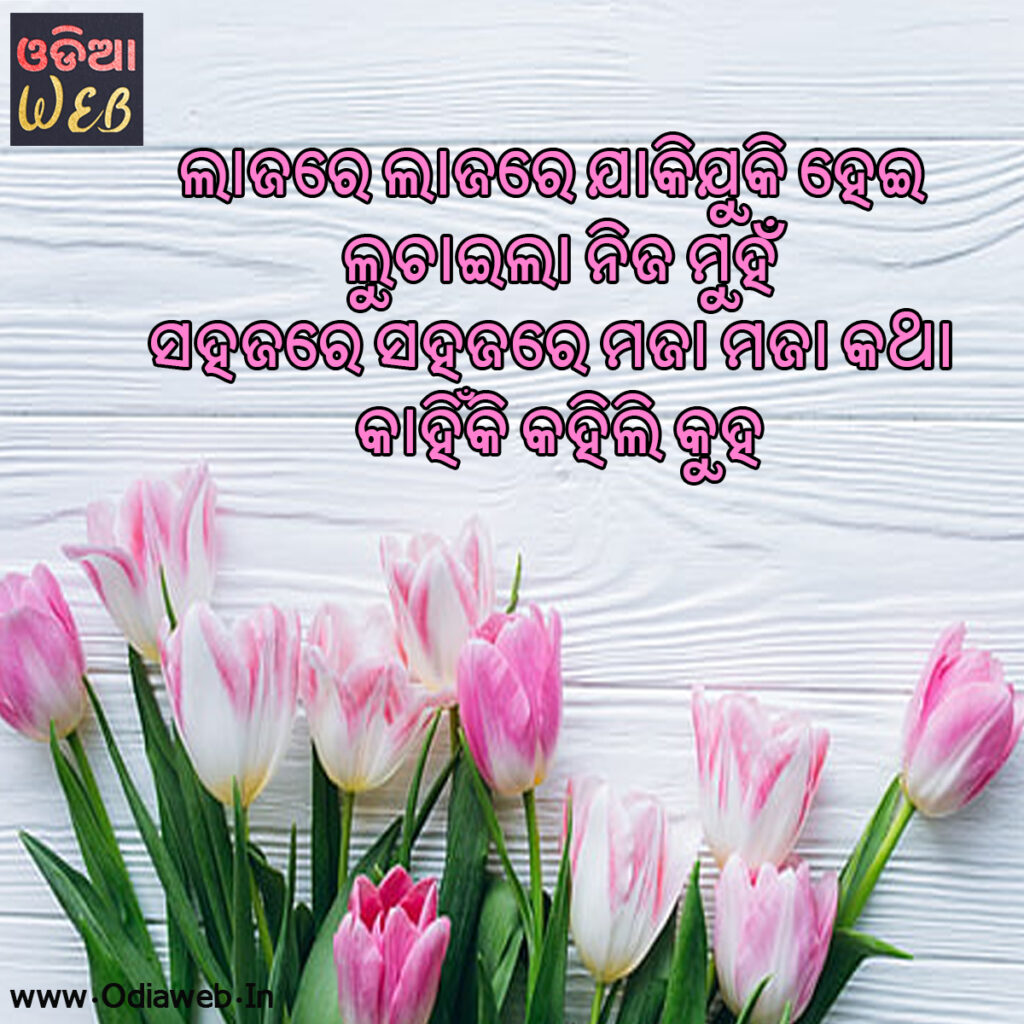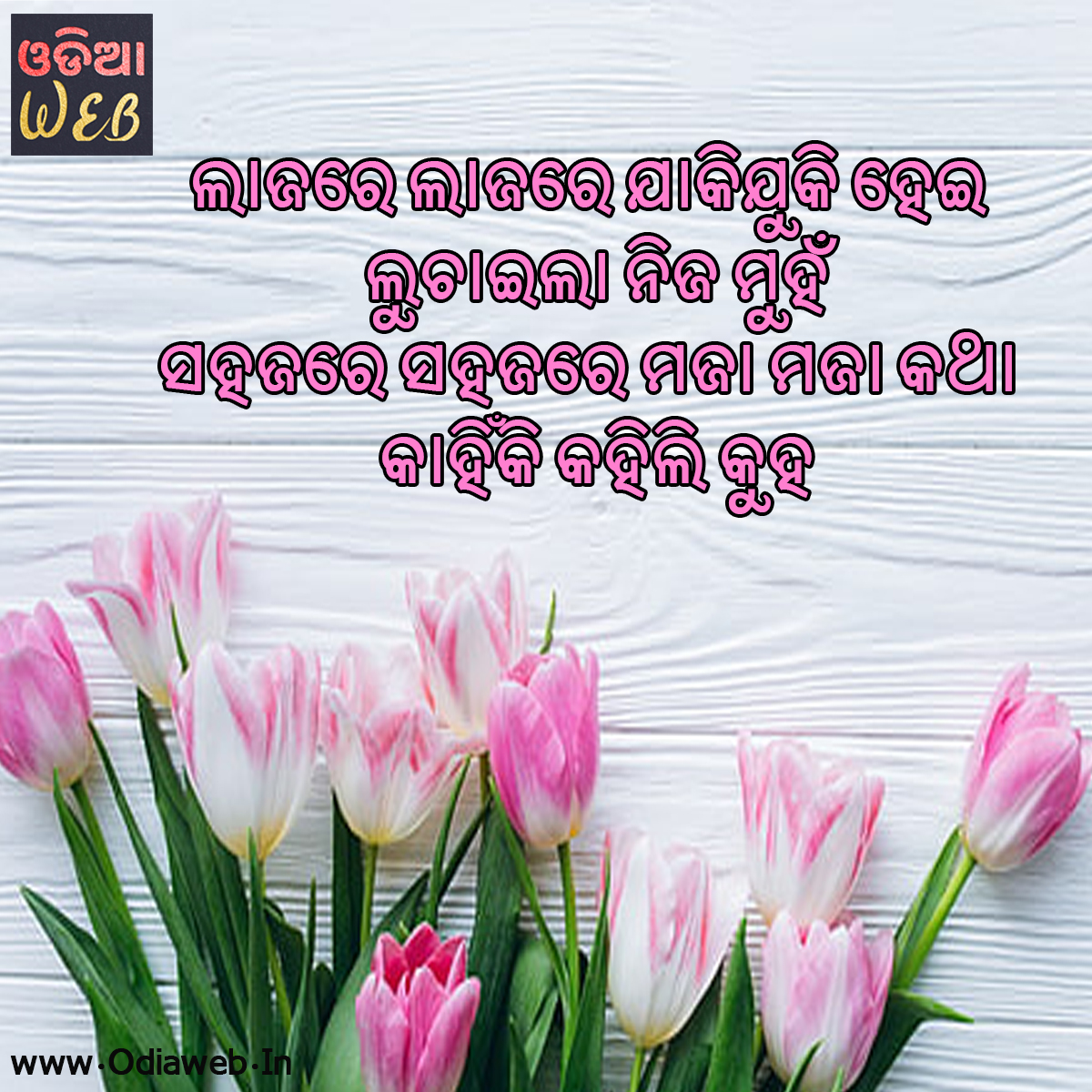 ଲାଜରେ ଲାଜରେ ଯାକିଯୁକି ହେଇ ଲୁଚାଇଲା ନିଜ ମୁହଁ
ସହଜରେ ସହଜରେ ମଜା ମଜା କଥା କାହିଁକି କହିଲି କୁହ !
Lajare lajare jakijuki hei luchaila nija muhna
ahajarare sajahare maja maja katha kahniki kahili kuha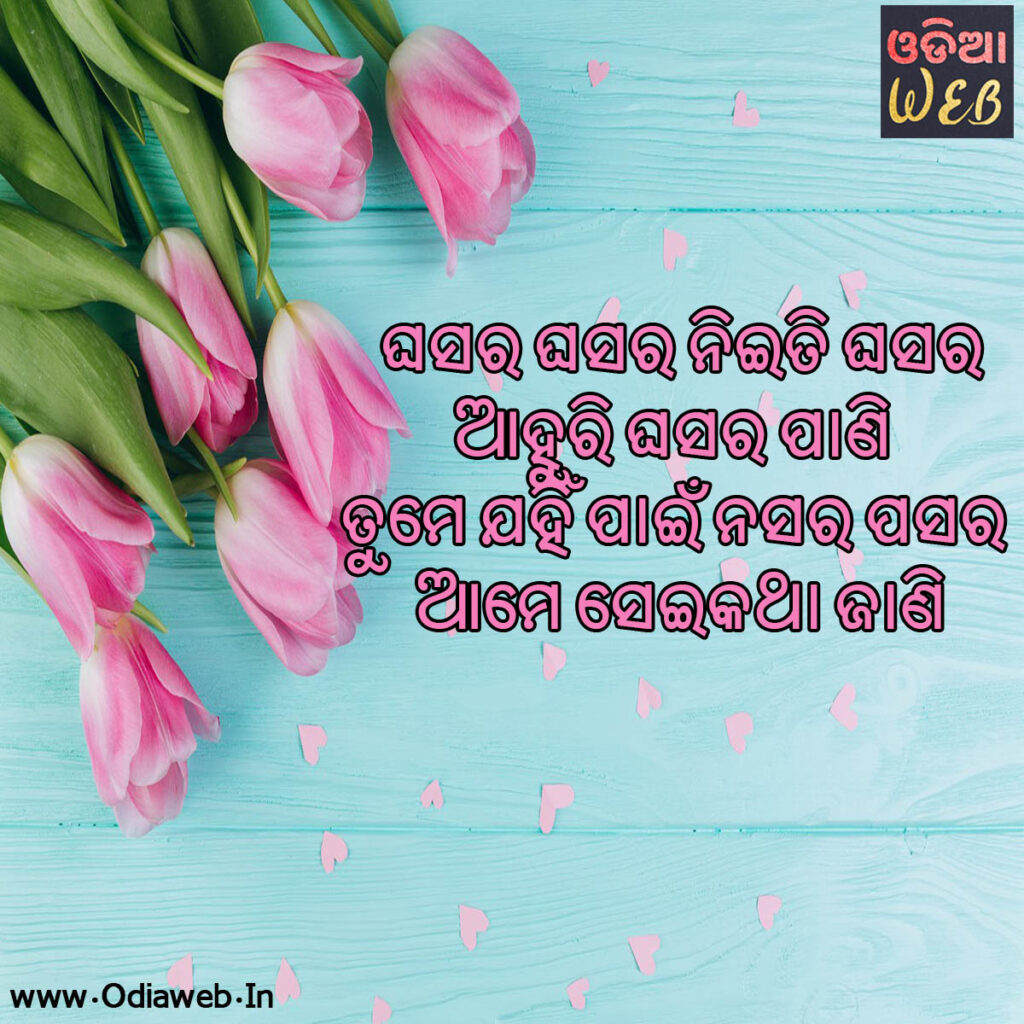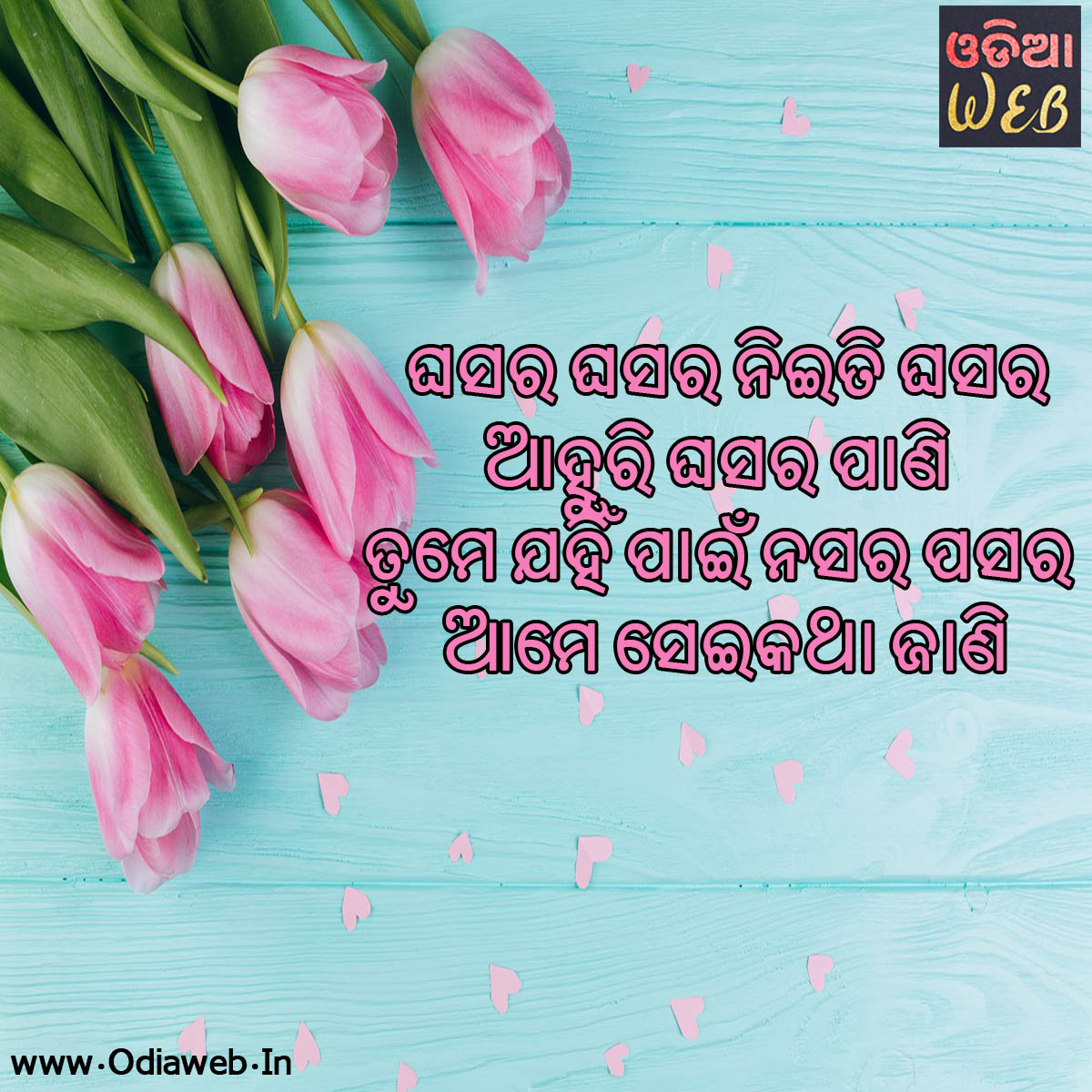 ଘାସବୁଦା ତଳୁ ଏଣ୍ଡଅଟି ବାହାରି ମୁଣ୍ଡଟଙ୍ଗାରୁଛି ବସି,
ଆର ବୁଦା ମଳେ ଘରେ ଯେ ତା ର ଏଇନେ ତ ଯିବ ପଶି |
Ghasabuda talu enduati bahari mundatangaruchhi basi
ara buda male ghare je tara eine ta jiba pashi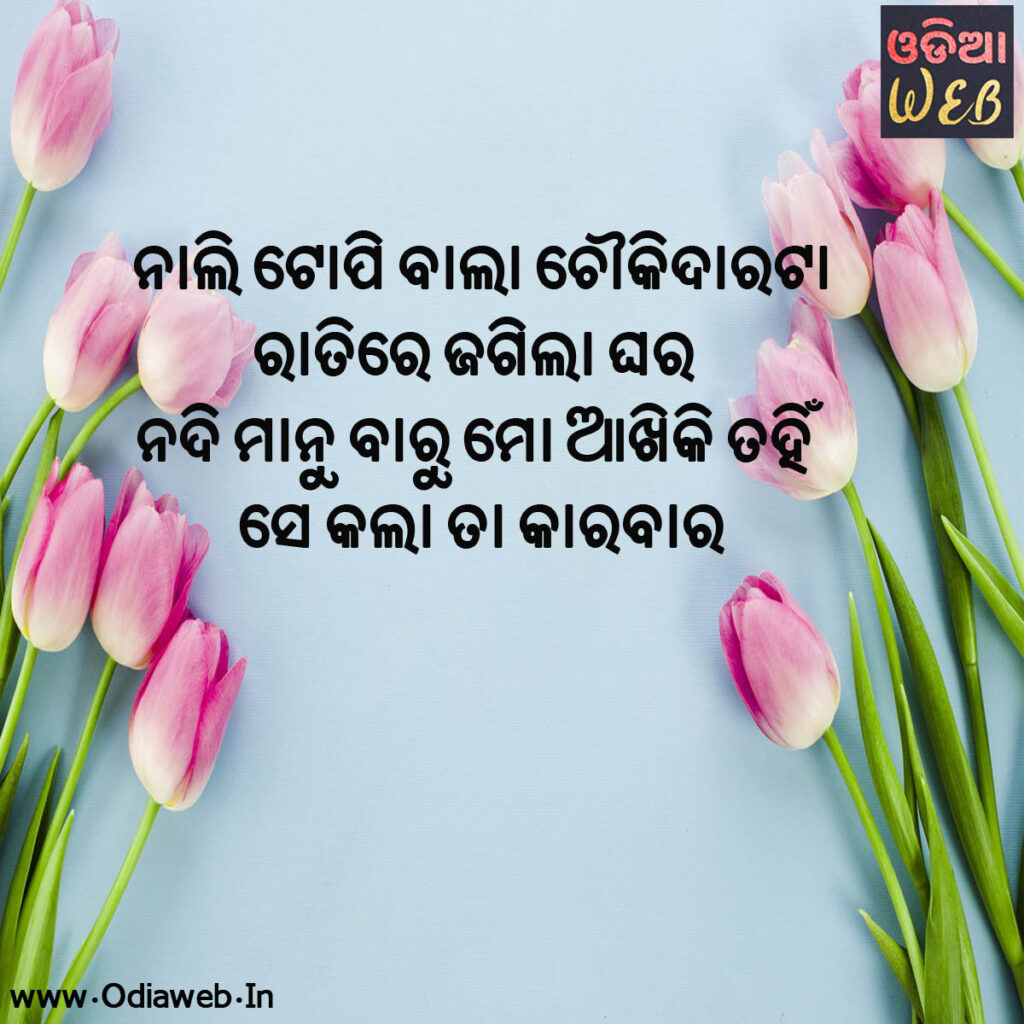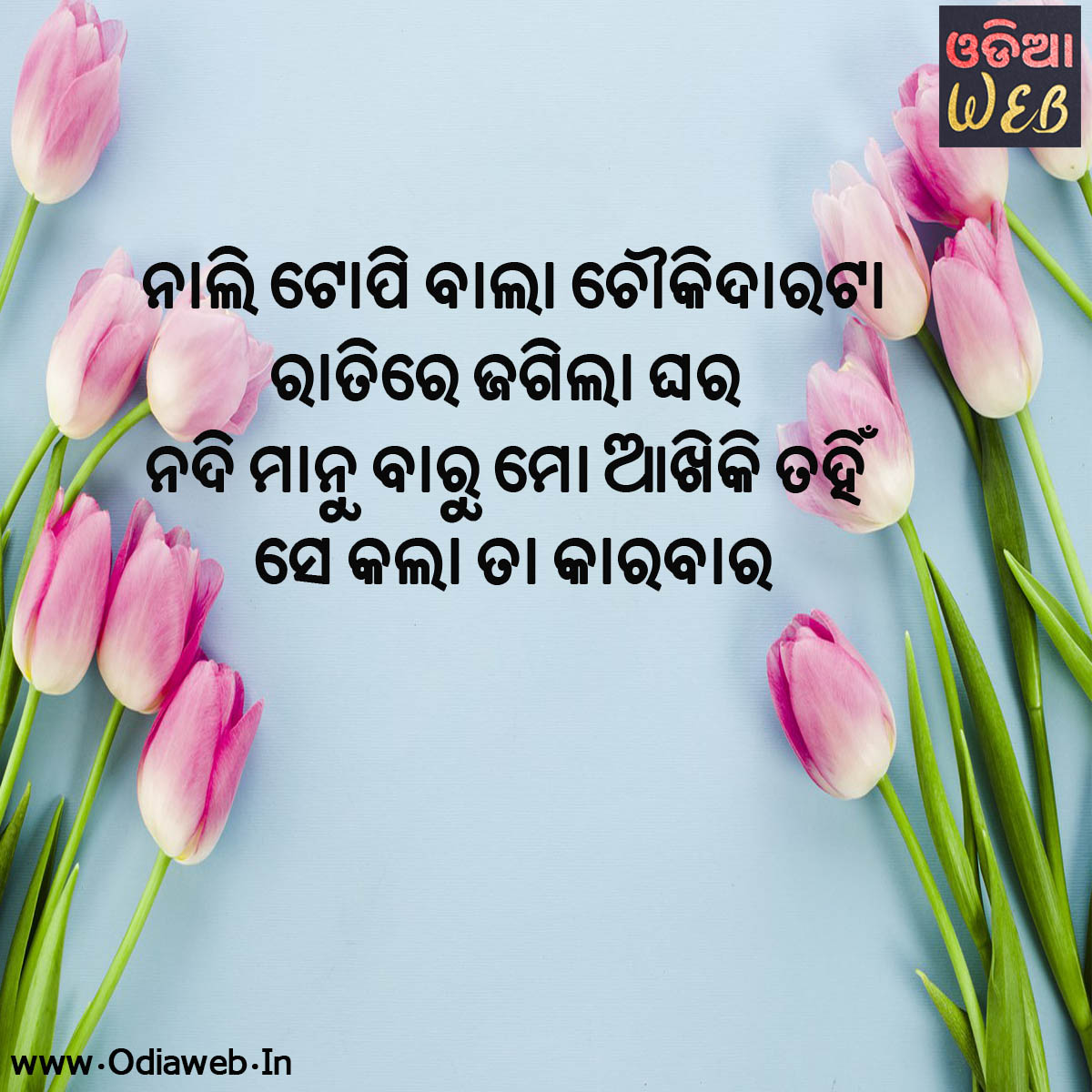 ନାଲି ଟୋପି ବାଲା ଚୌକିଦାରଟା ରାତିରେ ଜଗିଲା ଘର
ନଦି ମାନୁ ବାରୁ ମୋ ଆଖିକି ତହିଁ ସେ କଲା ତା କାରବାର |
nali topi bala choikidarata ratire jagila ghara
nadi manu baru mo akhiki tahni se kala ta karabara
Comments
comments