Are you looking for Odia Sms for Odia lovers, then this is the perfect Odia sms you are looking for. Share this sms with your lover and impress her. Here you can find latest Odia sms in Odia language.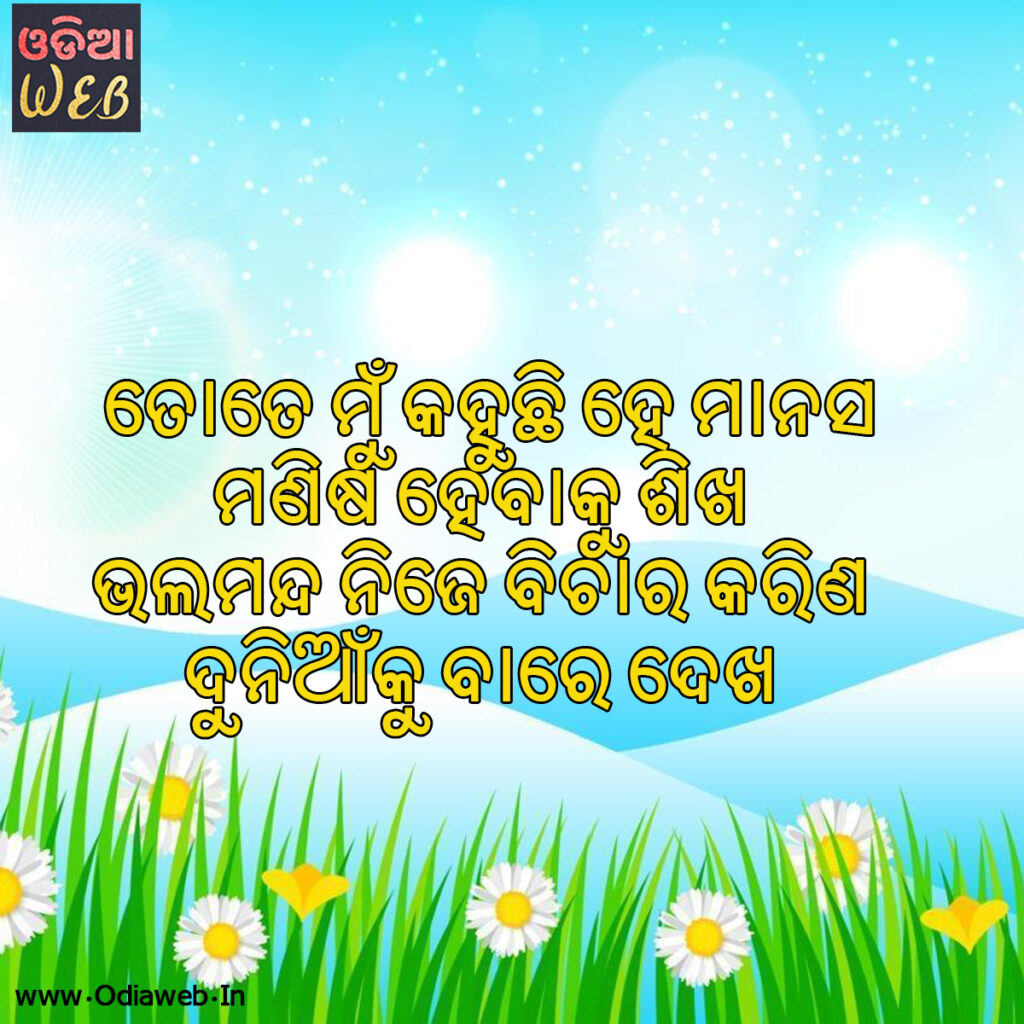 ତୋତେ ମୁଁ କହୁଛି ହେ ମାନବ ମଣିଷ ହେବାକୁ ଶିଖ
ଭଲମନ୍ଦ ନିଜେ ବିଚାର କରିଣ ଦୁନିଆଁକୁ ବାରେ ଦେଖ |
Tote mu kahuchhi he manaba manisha hebaku shikha
bhalamanda nijera karina duniaku bare dekha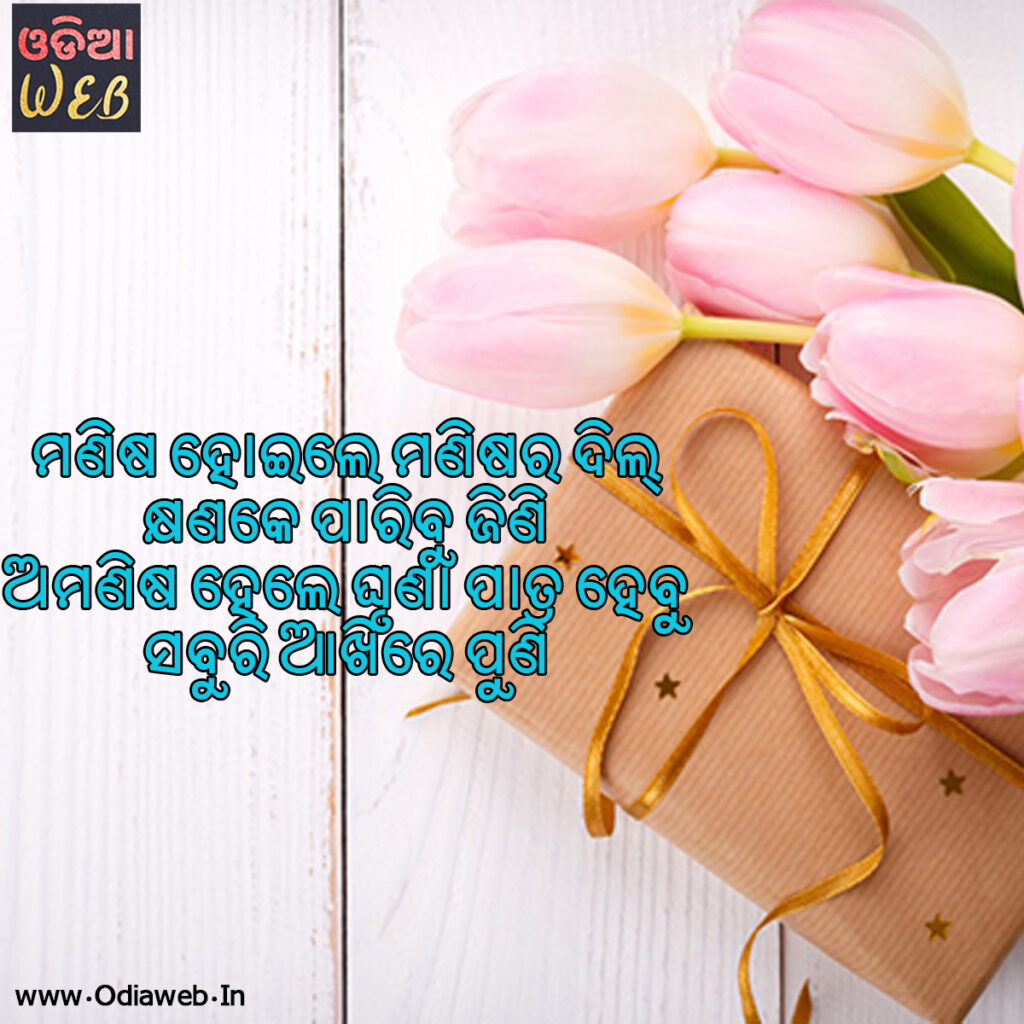 ମଣିଷ ହୋଇଲେ ମଣିଷର ଦିଲ୍ କ୍ଷଣକେ ପାରିବୁ ଜିଣି
ଅମଣିଷ ହେଲେ ଘୃଣା ପାତ୍ର ହେବୁ ସବୁରି ଆଖିରେ ପୁଣି |
ମଣିଷ ହୋଇଲେ ମଣିଷର ଦିଲ୍ କ୍ଷଣକେ ପାରିବୁ ଜିଣି
ଅମଣିଷ ହେଲେ ଘୃଣା ପାତ୍ର ହେବୁ ସବୁରି ଆଖିରେ ପୁଣି |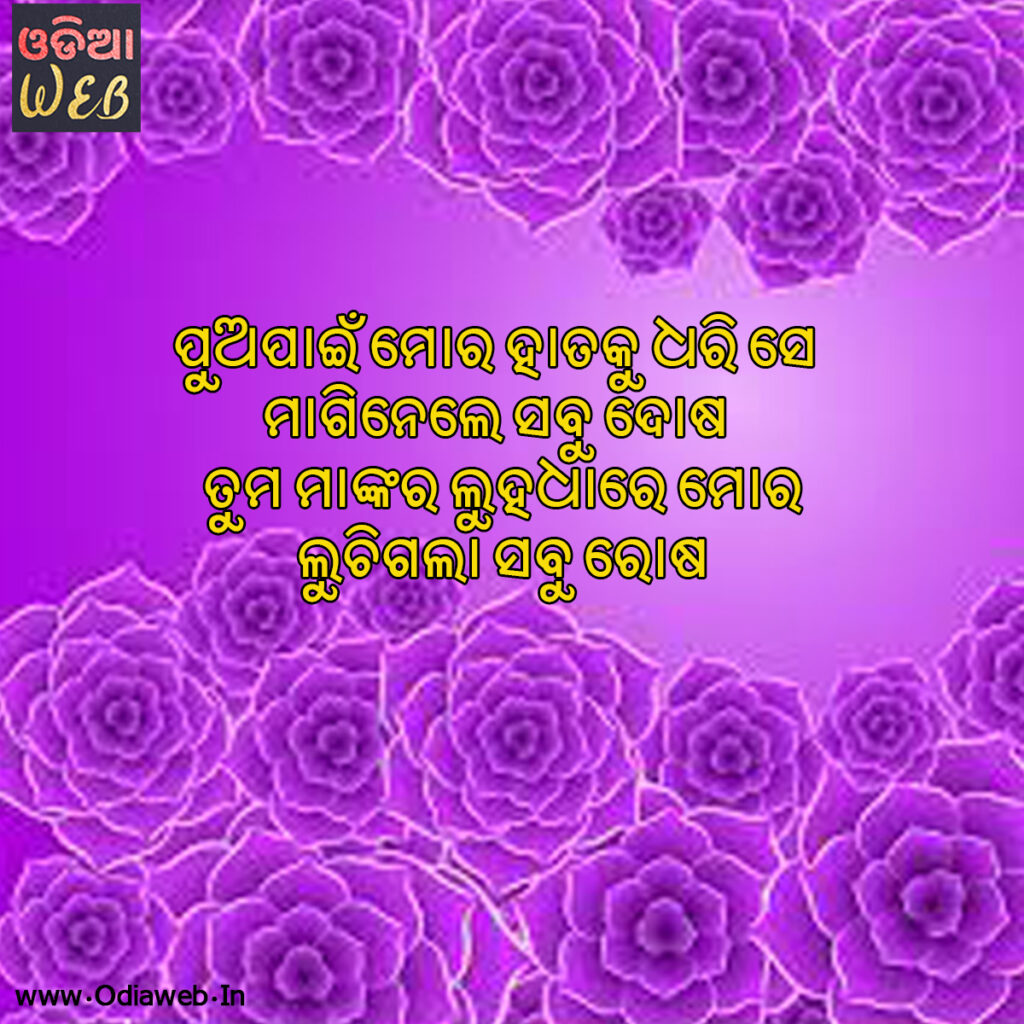 ପୁଅପାଇଁ ମୋର ହାତକୁ ଧରି ସେ ମାଗିନେଲେ ସବୁ ଦୋଷ
ତୁମ ମାନଙ୍କର ଲୁହଧାରେ ମୋର ଲୁଚଗଲା ସବୁ ରୋଷ |
Puapai mora hataku dhani se maginele sabu dosha
tuma mananka luhadhare more luchagala sabu rosha .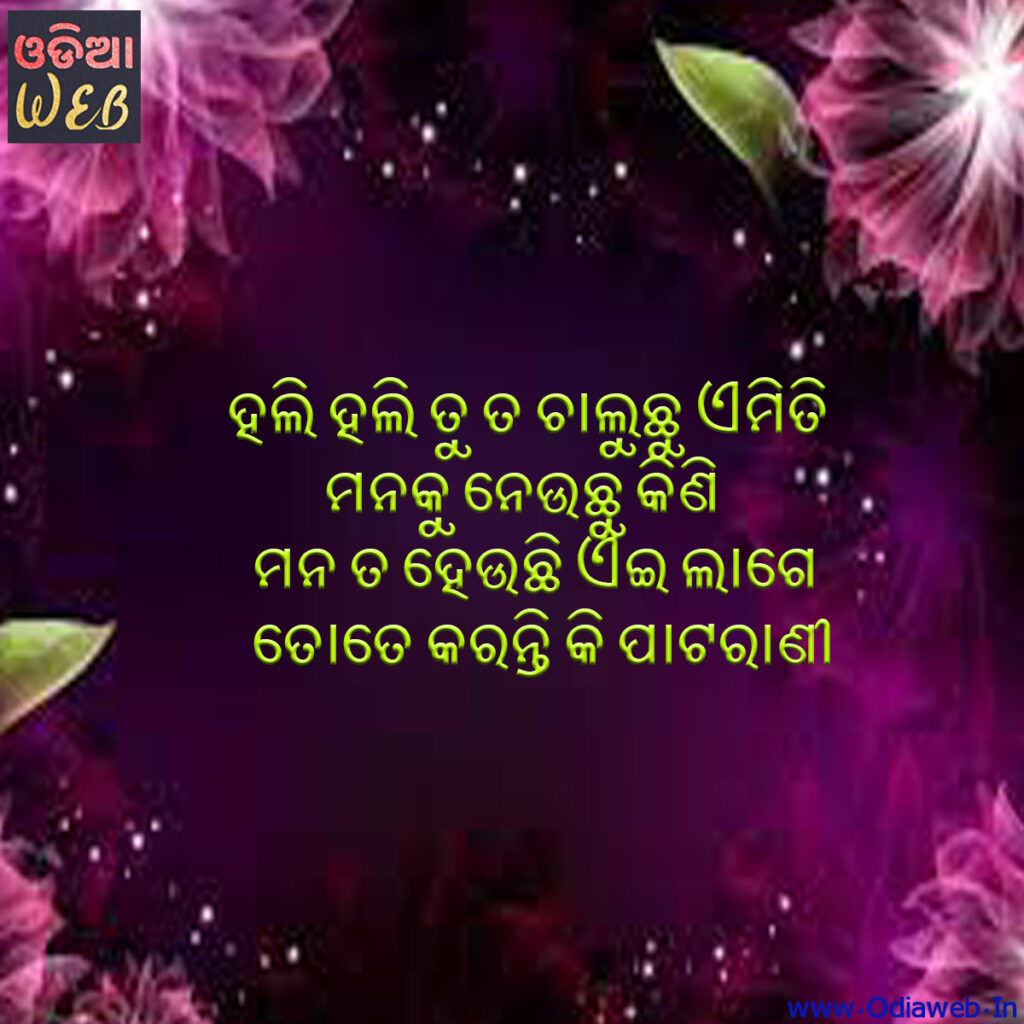 ହଲି ହଲି ତୁ ତ ଚାଲୁଛୁ ଏମିତି ମନକୁ ନେଉଛୁ କିଣି ମନ ତ
ହେଉଛି ଏଇ ଲାଗେ ତୋତେ କରନ୍ତି କି ପାଟରାଣୀ |
Hali hali tu ta chaluchhu emiti manaku neuchhu kini mana ta heuchhi
ei lage tote karanti ki pataranee .patra hebu saburi akhirre puni .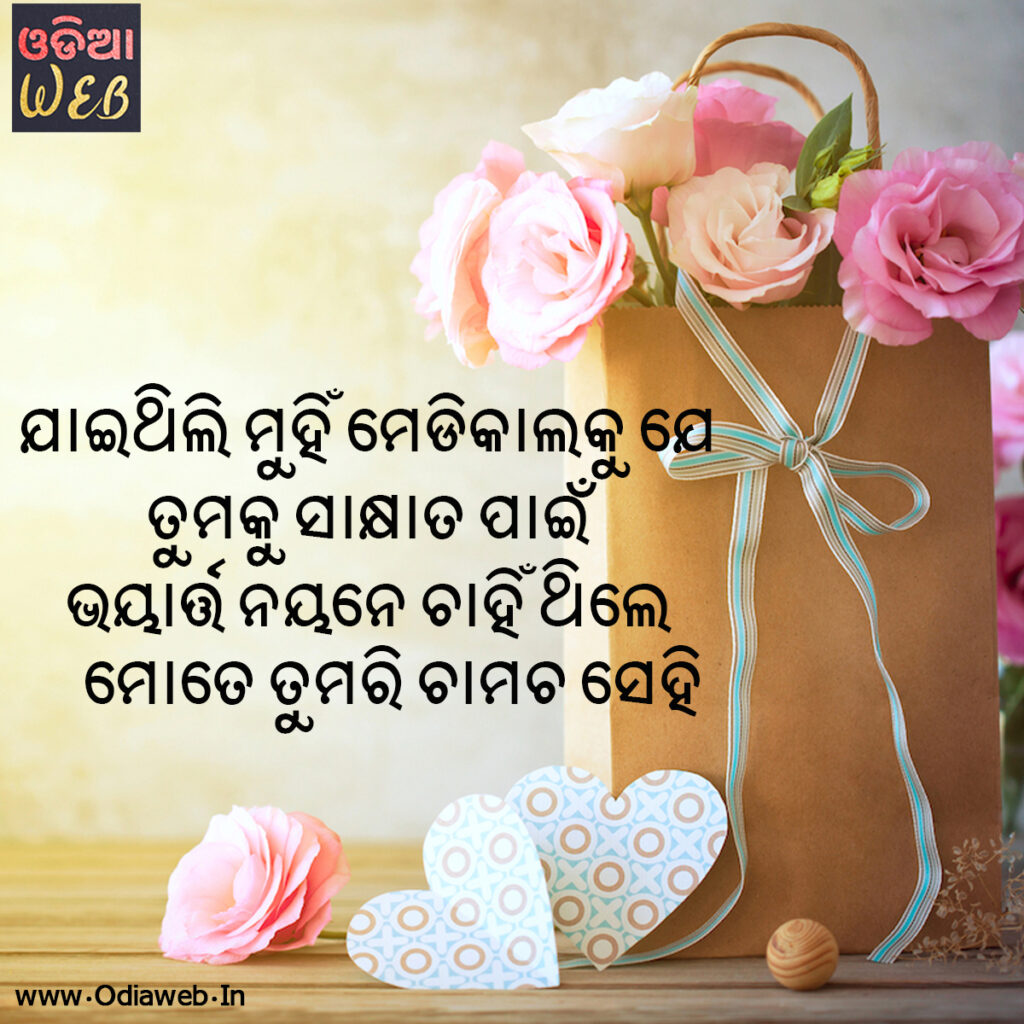 ଯାଇଥିଲି ମୁହିଁ ମେଡିକାଲକୁ ଯେ ତୁମକୁ ସାକ୍ଷାତ ପାଇଁ
ଭୟାର୍ତ୍ତ ନୟନେ ଚାହିଁ ଥିଲେ ମୋତେ ତୁମରି ଚାନଚ ସେହି |
Jaithili muhi mdikalku je tumaku sakshyata pai
bhayartta nayane chahi thile mote tumari chamacha sehi
Comments
comments