Are you looking for Odia Sms for Odia lovers, then this is the perfect Odia sms you are looking for. Share this sms with your lover and impress her. Here you can find latest Odia sms in Odia language.
ତୁମରି ରୂପକୁ ହୃଦୟ ଆଇନା ନିତି ନିତି ଦେଖୁଥାଇ
ସତ ଆଇନାରେ ସତ ରୂପ ତୁମ ନିତି ମୋ ପାଶେ ଆସଇ .
Tumari rupaku hudaya aaena niti niti dekhuthai
sata ainare sata rupa tuma niti mo pashe asari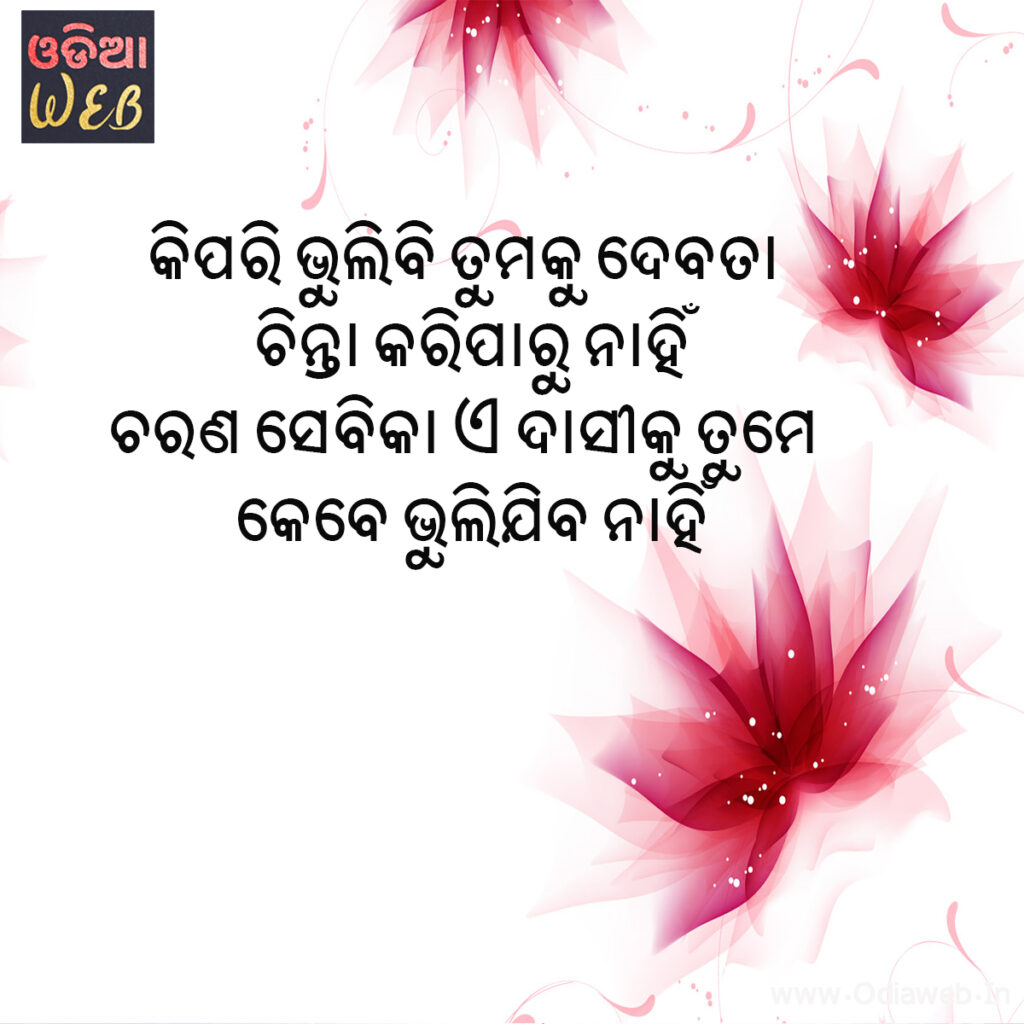 କିପରି ଭୁଲିବି ତୁମକୁ ଦେବତା ଚିନ୍ତା କରିପାରୁ ନାହିଁ ଚରଣ
ସେବିକା ଏ ଦାସୀକୁ ତୁମେ କେବେ ଭୁଲିଯିବ ନାହିଁ
kipari bhulibi tumaku debata chinta kariparu nahi
charana sebika e daseeku tume kebe bhulijiba nahi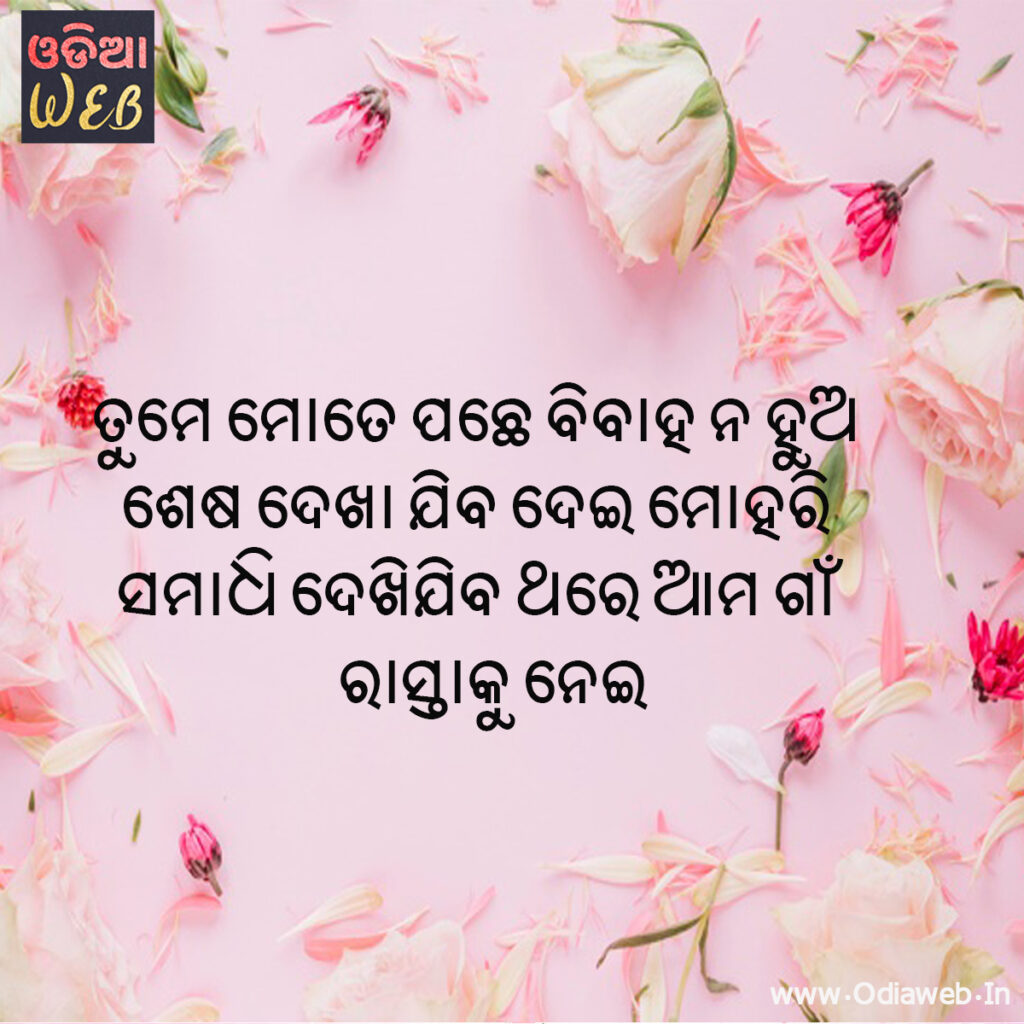 ତୁମେ ମୋତେ ପଛେ ବିବାହ ନ ହୁଅ ଶେଷ ଦେଖା ଯିବ ଦେଇ
ମୋହରି ସମାଧି ଦେଖିଯିବ ଥରେ ଆମ ଗାଁ ରାସ୍ତାକୁ ନେଇ
Tume mote pachhe bibaha na hua shesha dekha jiba dei
mohari samadhi dekhijiba thare gaa rastaku nei .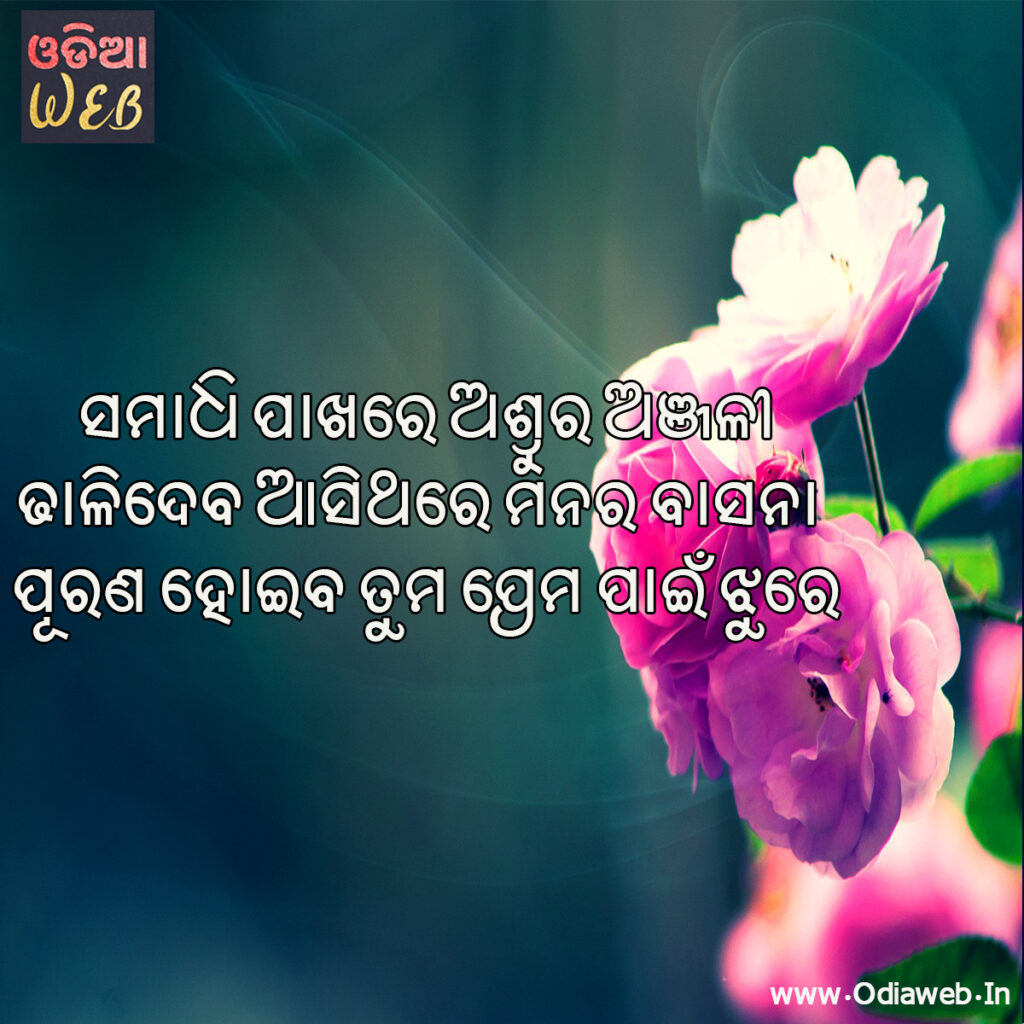 ସମାଧି ପାଖରେ ଅଶ୍ରୁର ଅଞ୍ଜଳୀ ଢାଳିଦେବ ଆସିଥରେ
ମନର ବାସନା ପୂରଣ ହୋଇବ ତୁମ ପ୍ରେମ ପାଇଁ ଝୁରେ
Samadhi pakhare ashrura anjalee dhalideba asithare
manara basana purana hoiba tuma prema pai jhure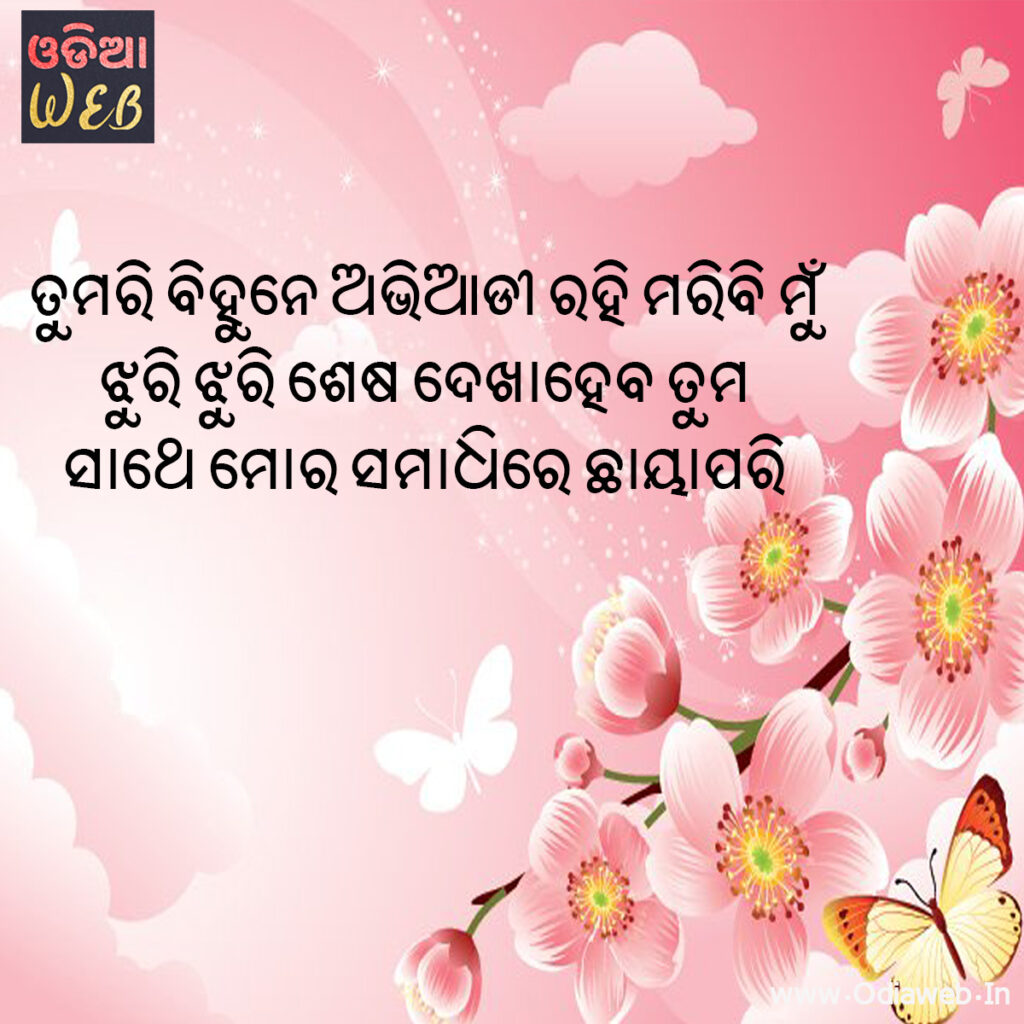 ତୁମରି ବିହୁନେ ଅଭିଆଡୀ ରହି ମରିବି ମୁଁ ଝୁରି ଝୁରି ଶେଷ
ଦେଖାହେବ ତୁମ ସାଥେ ମୋର ସମାଧିରେ ଛାୟାପରି
Tumari bihune abhiadee rahi maribi mu jhuri
shesha dekhaheba tuma sathe samathire chayapari
Comments
comments