Bhulekh Odisha – Online Land Records Portal of Odisha
Ever since the evolution of man on earth,  land has been  an important property that has an increasing value over time.  As like the precious metal gold multiplies its  value in terms of money similarly a piece of land now-days  has become very precious.  Gone are the times when there were  a number of lands available  for humans.  Now the land costs  have increased more often to extreme level.  So it is important to know about the land and  the land records.Don't worry. Here is a solution to all your land related queries called 'Bhulekh'.
Would you like to know the information of your property located in Odisha ? Wow, you reached the right location. Here we share on how you can get the details of your land by Bhulekh Odisha official site bhulekh.ori.nic.in.
All the citizen of Odisha can easily know their property details online from the official site of Bhulekh in Odisha. These details are available for free online and you can download and share with your family in case of future reference.  Mostly It is easy that any land owner can just see their property online from this official website of land record portal of Odisha.
Certainly, if any anyone wants to get the land records of Odisha, then they had to visit Tahasil office to get the property details. Above all they need to stand in queue for long to get their turn. Even more hectic once you get your turn you have to fill request form to get the details. Therefore it used to be very hectic process. But not the land record portal of Odisha, Bhulekh made it very easy so that anyone can see the land record from any part of Odisha or outside.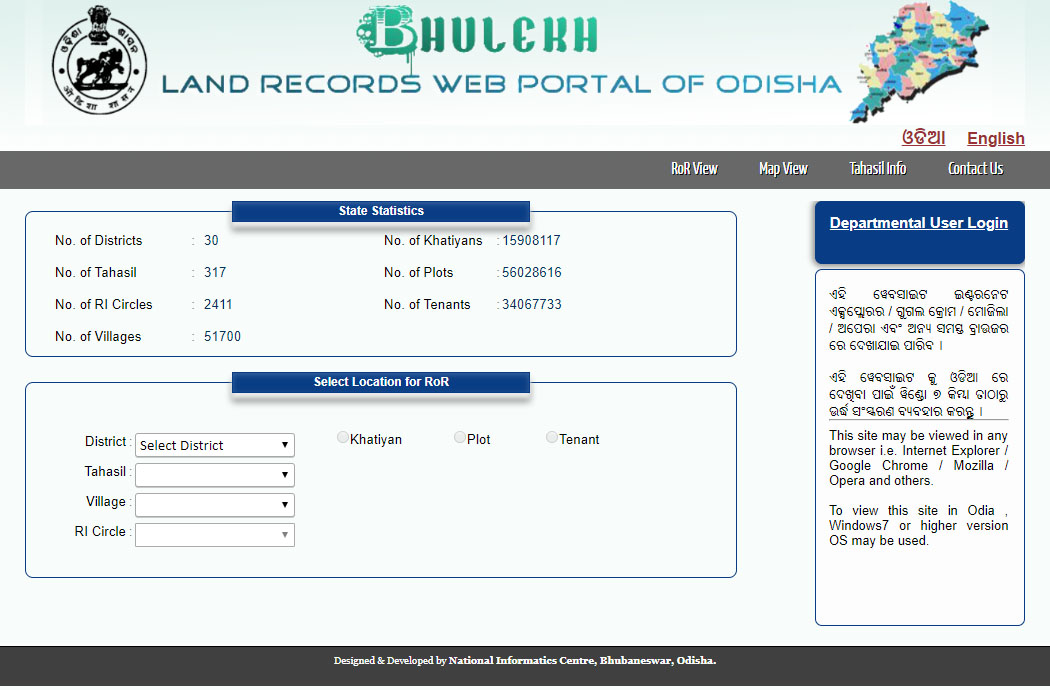 What Is Bhulekh Odisha?
Bhulekh odisha is an online portal of the State Government of Odisha. It has all the land records of Odisha sorted according to District. Anyone can just visit the Bhulekh website and find the land details. You can easily get the details about khatiyans, tenants and plots. It will provide all the details you need easily.
Bhulekh is a software cum website which provides online information on land records. It is an initiative taken up by Directorate of Land Records & Surveys, Government of Odisha. The software enables optimized maintenance of records and provides accurate copies of Records of Rights (RoR) to the landowners all across the state. By simply providing your district, tahsil, village and plot no.  on the software, you can get the records of your land instantly which is free of cost.
Just A Little More
In 2008 Indian Government started National Land Records Modernization Programme (NLRMP) to develop a modern, comprehensive and transparent land records management system in India. Under NLRMP, states are digitizing the Records of Rights (RoR) and other land information including maps (bhu naksha). Each State maintains their own bhulekh website where anyone can get land record information online. With the help of Bhulekh service system, one can access Land Records such as Khasra-khatauni ,jamabandi (Record of Rights), the copy of jamabandi(nakal), fard etc.
Now Odisha government kept all the land record digitally in Bhulekh website at bhulekh.ori.nic.in.
Bhulekh Odisha portal provides lot of different benefits to people such as:
First of all it makes very easier for people to find their land details within a few clicks.
We don't need to go any government office to know our land details.
Now we don't need to wait hours and hours in queue to know our land details because we could know it online by the portal within few minutes.
It takes few minutes to get the land records online so there is no wastage of time.
We don't have to pay any amount to the officials for knowing our land records.
Why Bhulekh?
A web portal by the Government of Odisha, Bhulekh serves the following:
Gives the RoR Information for 171 tehsils of Odisha
Application Form for Land Passbook Form
Displays Maps of Land records
Application for issue of miscellaneous certificate
Application for mutation of land records
Application for settlement of lands
Odisha government land settlement rules
Application of a raiyat for conversion of agricultural land
How to check Land Records in Bhulekh Orissa ?
Log in to the web portal http://bhulekh.ori.nic.in/ from your PC or Mobile.
You will be directed to the official page of Bhulekh.
RoR View : Select the RoR view option on the website.
Then fill up the name of your district, the name of your tahsil and the name of your village and click on RoR Front Page or RoR Front View.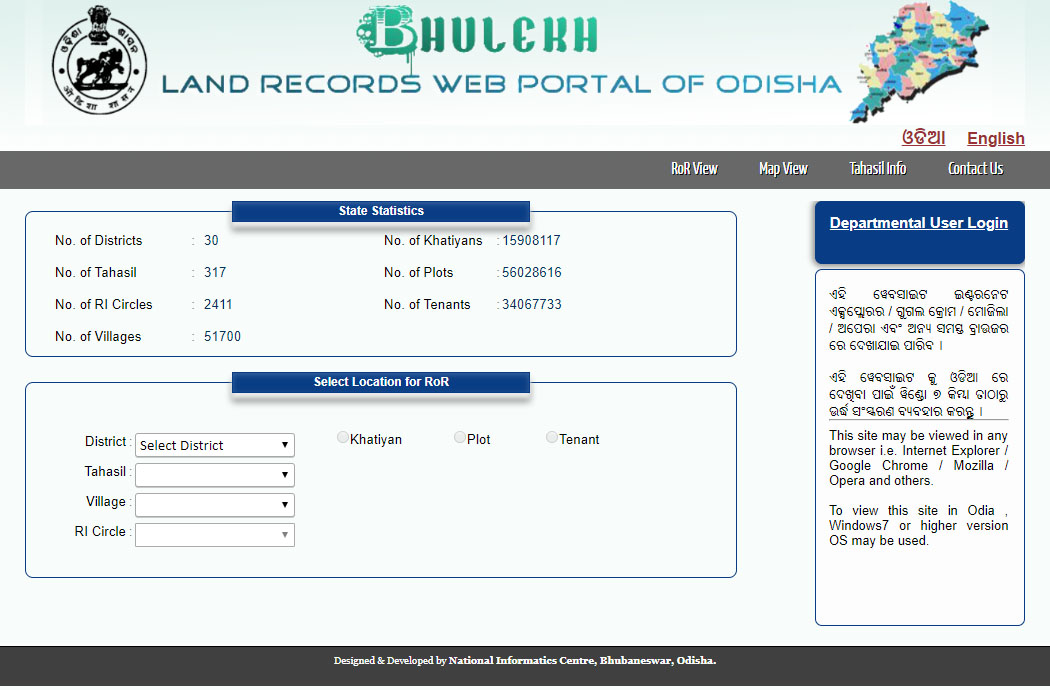 Map View : Select the map view option to see the map of your land.
Fill your district and Tahsil and get directed to view the map.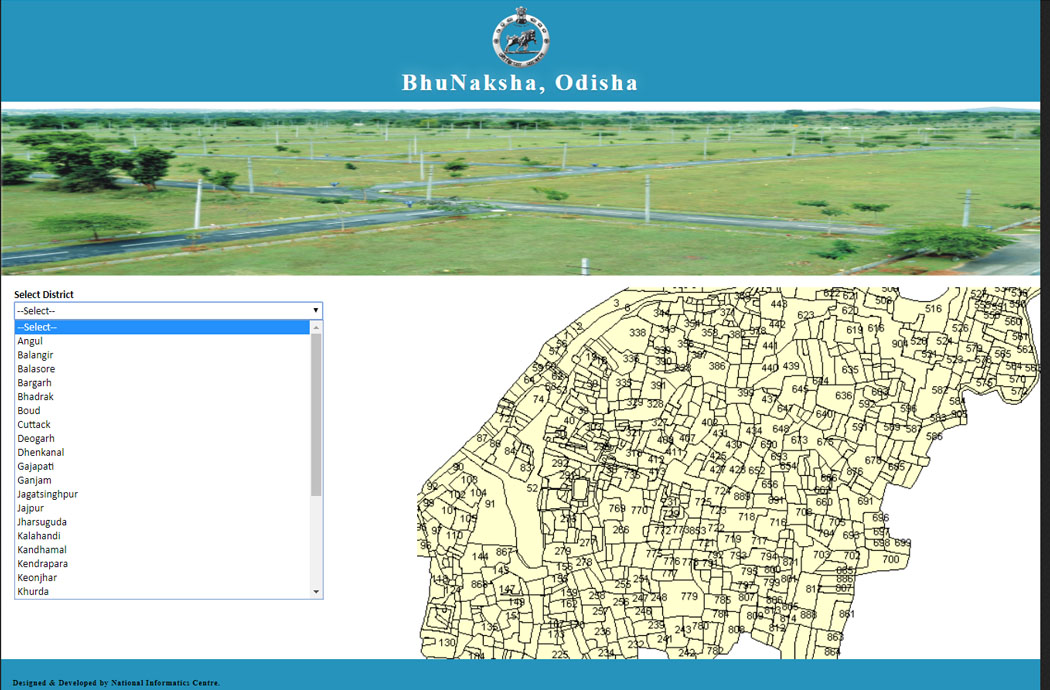 Other Interesting Portal :
Kalia Yojana
Odisha Jobs
Famous Odia Food
Odisha Tourism Website