Odisha, the  state of rich culture and heritage offers a great variety of traditional foods that are a way too tasty and healthy.  Although  westernisation as has deeply affected  the change in food habits of Odia people,  you will still get to taste  the awesomeness of the following famous food of Odisha in every household.
Chhena Poda (Roasted Cheese)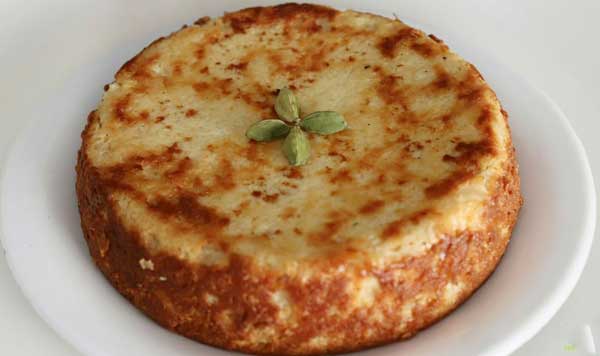 I bet no where  in the world  you will find a dish  similar to Chhena Poda.  It is basically a cake of cheese (Chhena) and other ingredients like sugar, cashew nuts and baked at a moderate flame in a furnace.  Almost every time it is served as dessert or a sweet after the meal. This dish has  tremendous demand and is the most popular sweet of Odisha.   Once you take a bite of it,  you must feel like you are in heaven.
Dahibara (Dahi Vada)
Although the dish Dahibara  has been originated in South Asia but interestingly  it is the most demanded dish of Odia people.  It is prepared by dissolving Bada in thick dahi(curd). Given with the flavors of green chilly,  red chilly powder, black pepper and mint leaves, the dish is both nutrious and mouth licking.  Mostly people of Odisha love to eat Dahi Vada with Aludam (a special curry made with Potatoes and spices).  The silver city Cuttack  is world famous for its tasty Dahi Bara aludam.
Machha Besara (Fish fry with spices)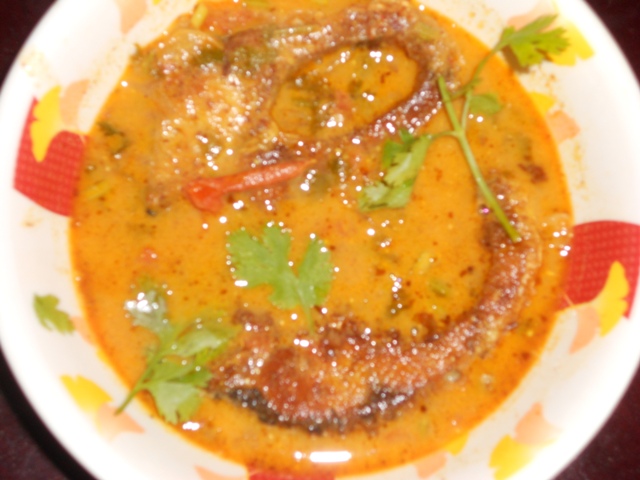 Fish is a popular dish both in India and outside India.  In Odisha you will find a different kind of dish  made of fish  call Machha besara. Besara is a special kind spice made of Mustard seeds.  It is a traditional dish mainly cooked In Villages .  Fish deeply fried is  well mixed with Besara  gives it a  authentic and impressive flavor.
Pakhala (Fermented Watered Rice)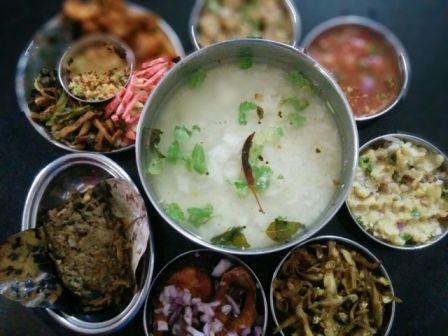 Out of all the dishes of Odisha Pakhala has its own tastes and flavors.  Rice added with water stored over night is turned to Pakhala in the morning. It is  formed  due to the fermentation process and  according to wise people the dish is  too healthy.  It is usually served with  fried potatoes or burnt potatoes, Saga Vaja (Leaves fry),  Badi Chura. by mixing with curd the  the flavour and smell of Pakhala  increases thousand times.
Poda Pitha (Burnt Cake)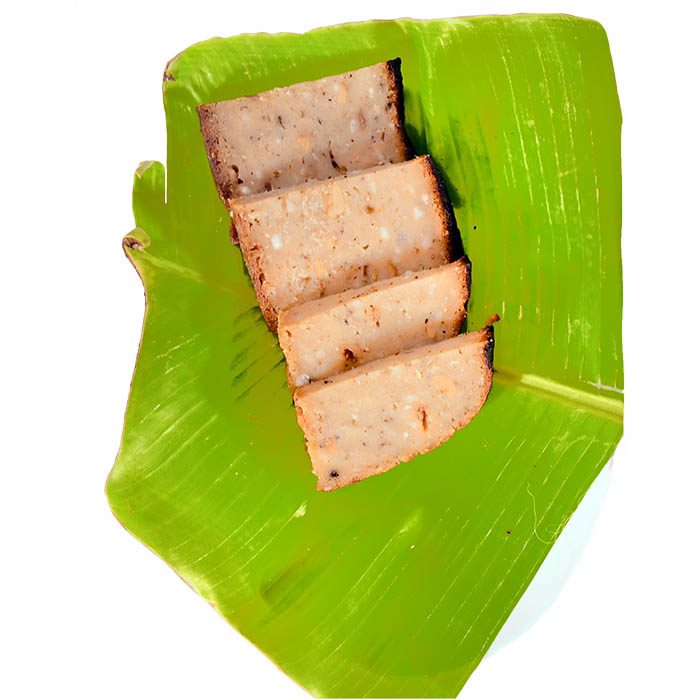 This is a dish as traditional as our ancestors. It is a slow baked Pitha (Cake) cooked by baking fermented rice, black grams, grated coconut and jaggery overnight. This is a typical authentic Odia dish and is served in every house when a festival named "Raja" comes.
Even there are thousands of dishes  available to taste in Odisha,   these 5 are the show toppers. Other dishes like Saga Bhaja,  Badi chura, Raita (A special curry)  will blow your mind and will change the taste of  your tongue forever.  So this New Year, we  suggest you to  try out all these Odia recipes at your home and enjoy with your family.
Comments
comments