UttamMohanty : The Ollywood Legend
In the 80s and the 90s, UttamMohanty is said to have ruled over the Odia cinema industry and was at the top for nearly two decades. His movies were based on family facts and moral story lines, with his added flavour of natural acting skills and humor turned them hits. This living legend of Odia film industry has contributed tremendous piece of work in acting some of the classic and all time hit movies. Whatever role may have been given to him,  UttamMohanty has portrayed each and every role with great care and from heart. Through this article, let us have a look on UttamMohanty's biography and his life stories. Read on.
UttamMohanty Biography :
UttamMohanty was born in the year 1954 in Baripada, Odisha. He has been active in the Odia film industry (Ollywood) as a lead actor since 1977. UttamMohanty married his love interest and iconic Odia actress Aprajaitaand have one and only son Babushan, who is the current trendsetter actor of Ollywood.
UttamMohanty now lives in Bhubaneswar. Currently, he is working for Oriya tele-serials and movies, and interested in enhancing his knowledge in the area of politics.
UttamMohanty home address and contact numbers will be updated soon.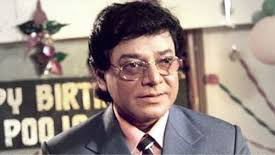 UttamMohanty Early Life :
Uttam's home town is Baripada of the Mayurbhanj district of Odisha where he was born and his grandfather was settled in that city long before.
Uttam completed his matriculation from MKC High School and his college studies from Maharaja Purnachandra  college of Baripada. He was a born actor. Acting talents were seen in him since the childhood when he actively participated in drama and plays.
His keen towards acting never stopped him but evoked him and he performed as the lead role in dramas. Uttam has a gratuity towards acting and his acting skills are nearly natural and expressive.
He was equally passionate to sports like badminton and table tennis. Obtaining a degree in Commerce from P.M. college, he went to Ludhiana for studying CA. Later, he stayed with his elder brother, the late Arun Ku. Mohanty, in Kolkata for some time, enrolled in a chartered accountancy course there.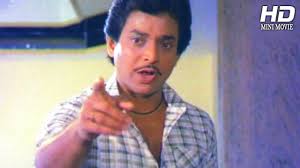 How did Uttam Get A Chance into Ollywood?
While in Kolkata, Uttam got to know about a movie 'Abhiman' was being made in Baripada. Till that time, Uttam was closely associated with Baripada and every people knew him as a stage actor. So, he decided to try his luck in films.
Sadhu Meher, the director of the movie 'Abhiman', could find some speciality in Uttam's confidence and looks and selected him as the lead role. Actress Rita Chand was also debuting in that film.
On the very first day at the shooting set happened a funny incident. Uttam dressed up nicely wearing suits and making up himself. But when he reached at the set, the director turned him back and asked to wear old and dirty clothes and come with out makeup as the character was that of a poor guy.
Nevertheless to mention, the 1977 film was a box office hit.
Afterwards, Uttam became serious for being an actor, and slowly stabilised his position in the Odia film industry. Uttam acted next in "PatiPatni" opposite Mahasweta Ray.
Then he gave some back to back hit films like "Nijhumratirasathi", "ChinhaAchhinha", "Ramayana", Tapasya, Ram Balram.
UttamMohanty, due to his handsome face and expressive eyes, could establish himself as a romantic star of the time.
UttamMohanty was especially adored for his effortless naturalism in front of the camera and a distinctively urbane charisma that broke free from the prototypical Oriya screen hero of the past.
He went on to form successful screen pairs with many leading ladies like Rita Chand, Sujata Ananda, Tandra Roy, Mahasweta Ray, DeepaSahu, SubhraPati, Aparajeeta, Baisali, Sangeeta Das even RachanaBenerjee and other non oriya actress. Often hailed as the one-man industry, UttamMohanty dominated Oriya cinema for three decades. The eighties was the best time of his career.
UttamMohanty Films,  Serials and Others :
Mostly during 1980s, Uttam single handedly acted in major Ollywood films, and he dominated the Odia film industry. He naturally and excellently portrayed each and every career offered to him,  be it Romantic, Village Lad or even a Character role.
Films like Abhiman, DandaBalunga, Bhakta Salabega are even remembered today for his stupendous acting.
He also worked in around 30 Bengali films and one Hindi film – NayaJahar, opposite Satabdi Roy.
After turning old age, Uttam was offered more character roles. But he also performed greatly in those during the 90s. Some of his character role based movies are "Jashoda", "Subhadra", "Kalamanika".
Later, he also took television roles. Serials like 'Je PakhiUdeJete Dura', 'Sara Akash', Panatakani and 'Uttaradayi' are most popular. His role as Bikhubhai in Sara Akash is memorable.
His Hindi serials include Palash and Bengali serial bideshiniBohu. His has also contributed to music albums and Bhajans.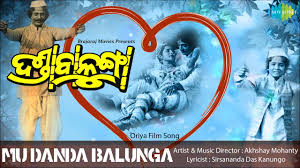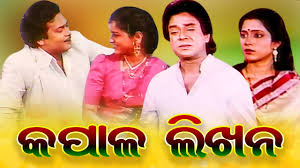 Awards :
UttamMohanty, the natural romantic star of Ollywood has been honoured with the following awards and recognitions.
Odisha Living Legend Award 2012
State Film Award as Best actor for PhulaChandana, JhiatiSitaPari, DandaBalunga, SunaChadhei
State Film Award as Best Supporting Actor for To BinuAnyagatinahin.
JayadebPuraskar in 1999
Awards from Citic Association, Chitrapuri, Banichitra, ChalachitraJagata
5th FITFAT Biscope Award, 2008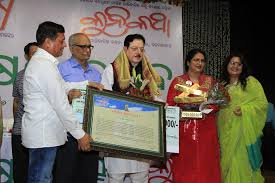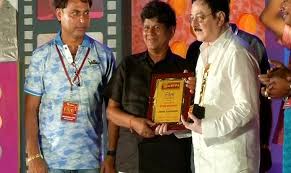 Comments
comments