Are you looking for Odia   Sms for Nature lovers, then this is the perfect Odia sms you are looking for. Share this sms with your Family Friends and impress her. Here you can find latest Odia sms in Odia language.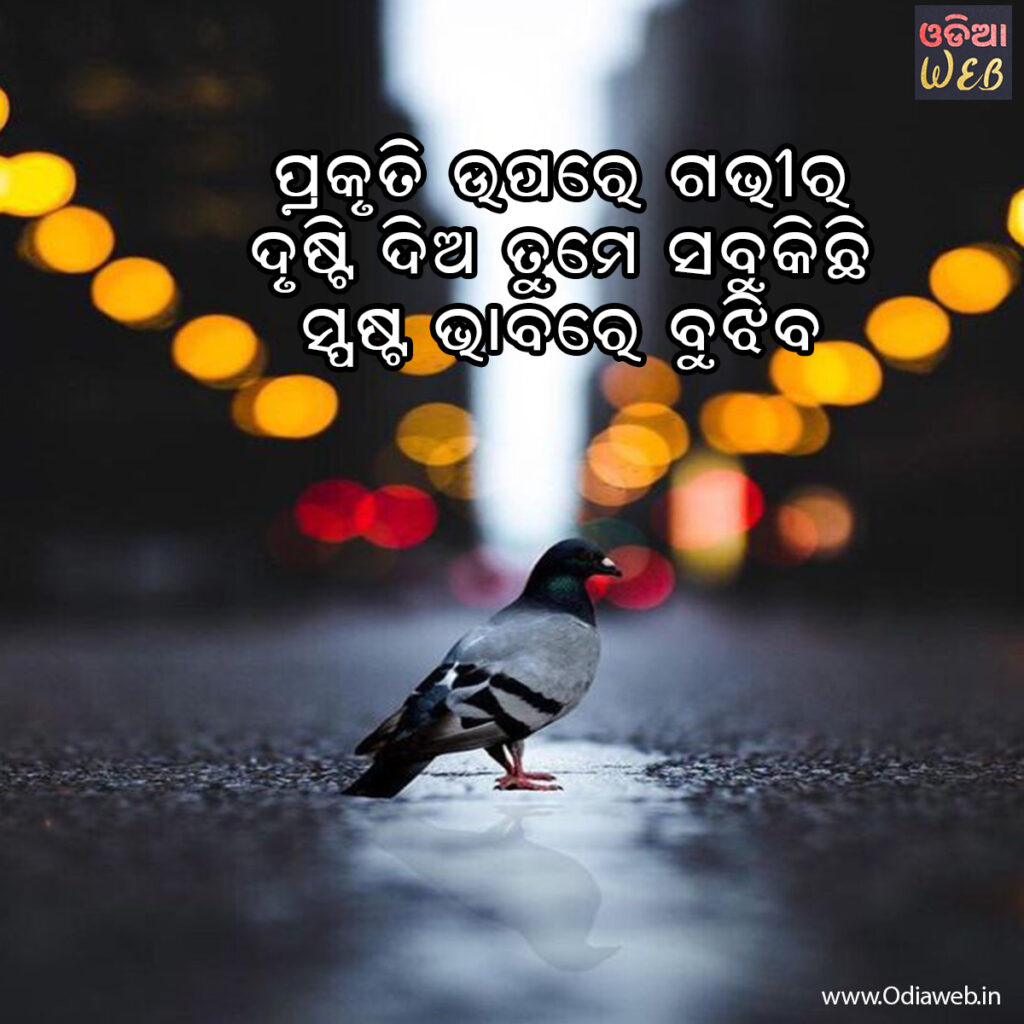 ପ୍ରକୃତି ଉପରେ ଗଭୀର
ଦୃଷ୍ଟି ଦିଅ ତୁମେ ସବୁକିଛି
ସ୍ପଷ୍ଟ ଭାବରେ ବୁଝିବ!
Prakruti Upare Gabhira
Drusthi Dia Tume Sabukichhi
Spashta Bhabare Bujhiba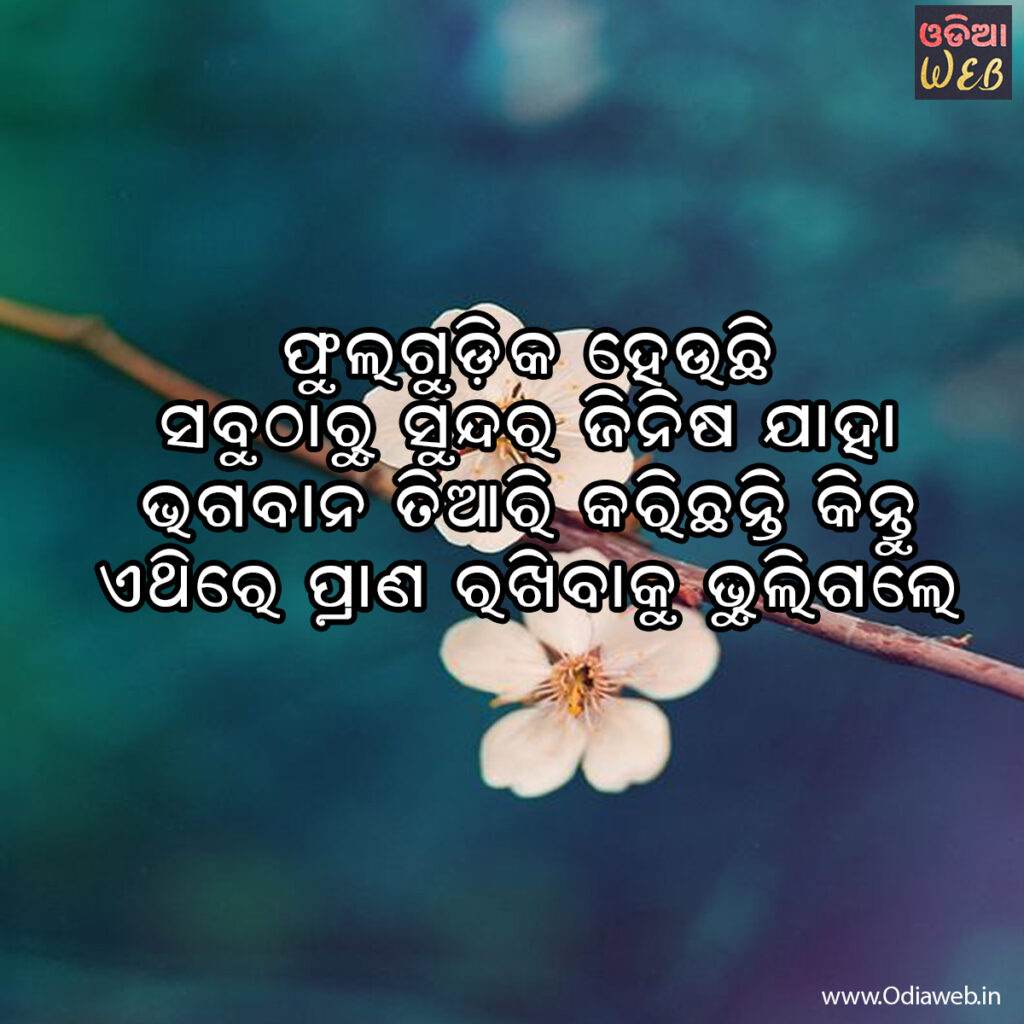 ଫୁଲଗୁଡ଼ିକ ହେଉଛି
ସବୁଠାରୁ ସୁନ୍ଦର ଜିନିଷ ଯାହା
ଭଗବାନ ତିଆରି କରିଛନ୍ତି କିନ୍ତୁ
ଏଥିରେ ପ୍ରାଣ ରଖିବାକୁ ଭୁଲିଗଲେ!
Phulagudika Heuchhi
Sabutharu Sundara Jinisha Jaha
Bhagabana Tiari Karichhati
Kintu Ethire Prana Rakhibaku Bhuligale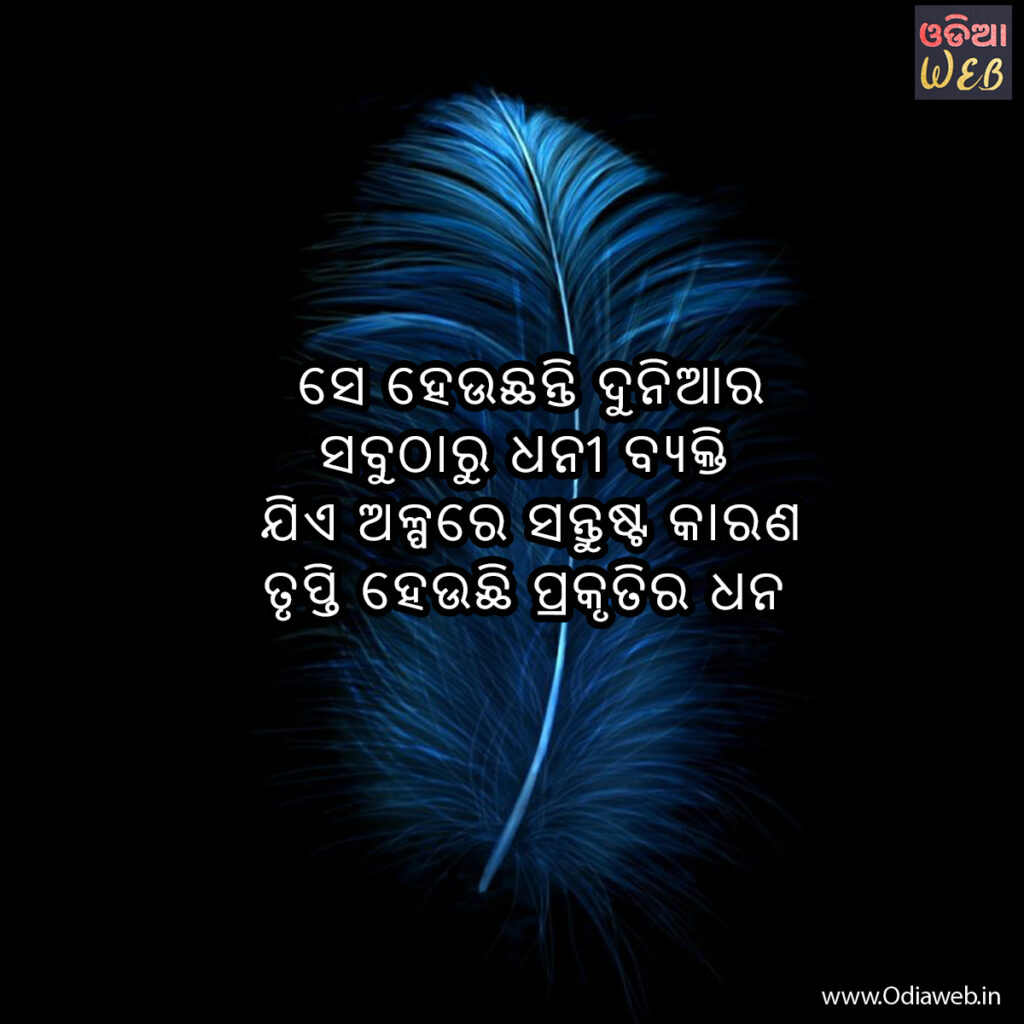 ସେ ହେଉଛନ୍ତି ଦୁନିଆର
ସବୁଠାରୁ ଧନୀ ବ୍ୟକ୍ତି,
ଯିଏ ଅଳ୍ପରେ ସନ୍ତୁଷ୍ଟ କାରଣ
ତୃପ୍ତି ହେଉଛି ପ୍ରକୃତିର ଧନ!
Se Hruchhanti Duniara
Sabutharu Dhani Byakti
Jie Alpare Santushta Karana
Trupti Heuchhi Prakrutira Dhana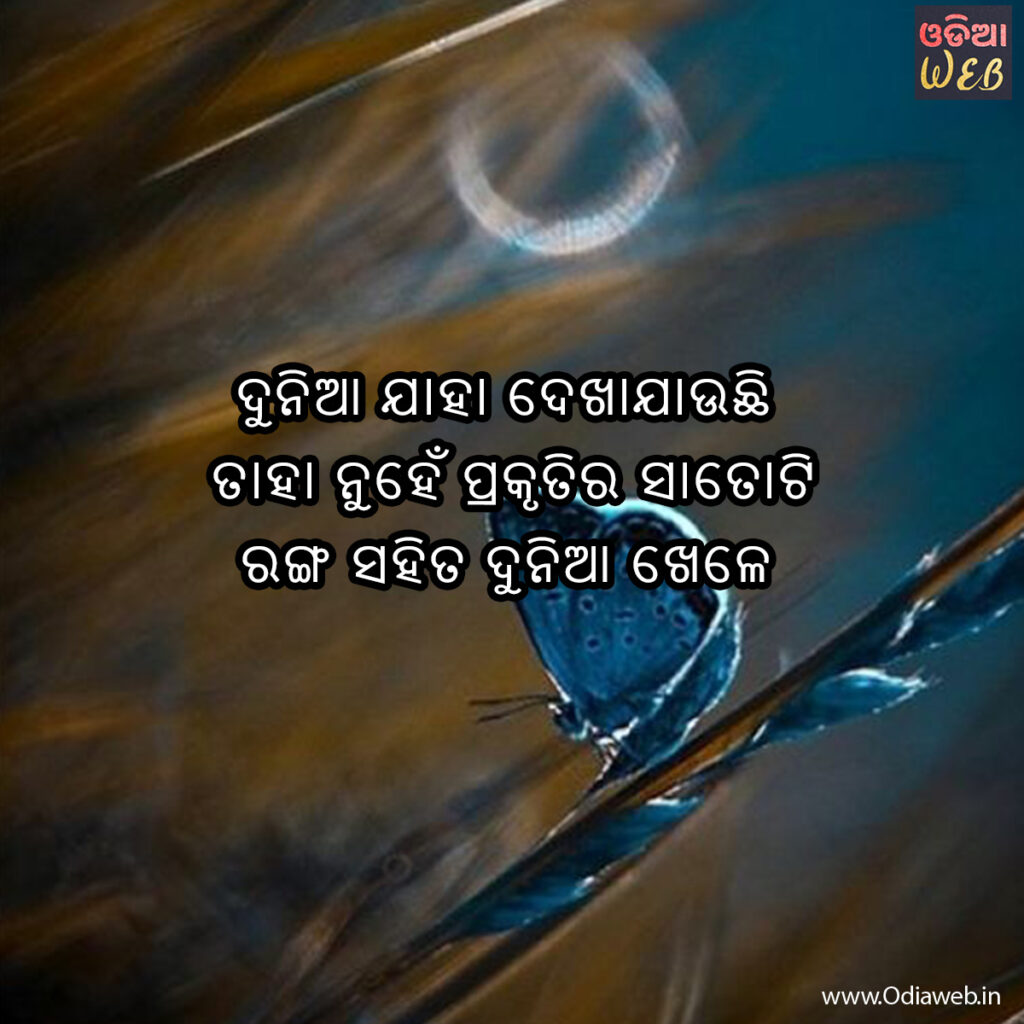 ଦୁନିଆ ଯାହା ଦେଖାଯାଉଛି
ତାହା ନୁହେଁ ପ୍ରକୃତିର ସାତୋଟି
ରଙ୍ଗ ସହିତ ଦୁନିଆ ଖେଳେ!
Dunia Jaha Dekhajauchhi
Taha Nuhne Prakrutira Satoti
Ranga Sahita Dunia Khele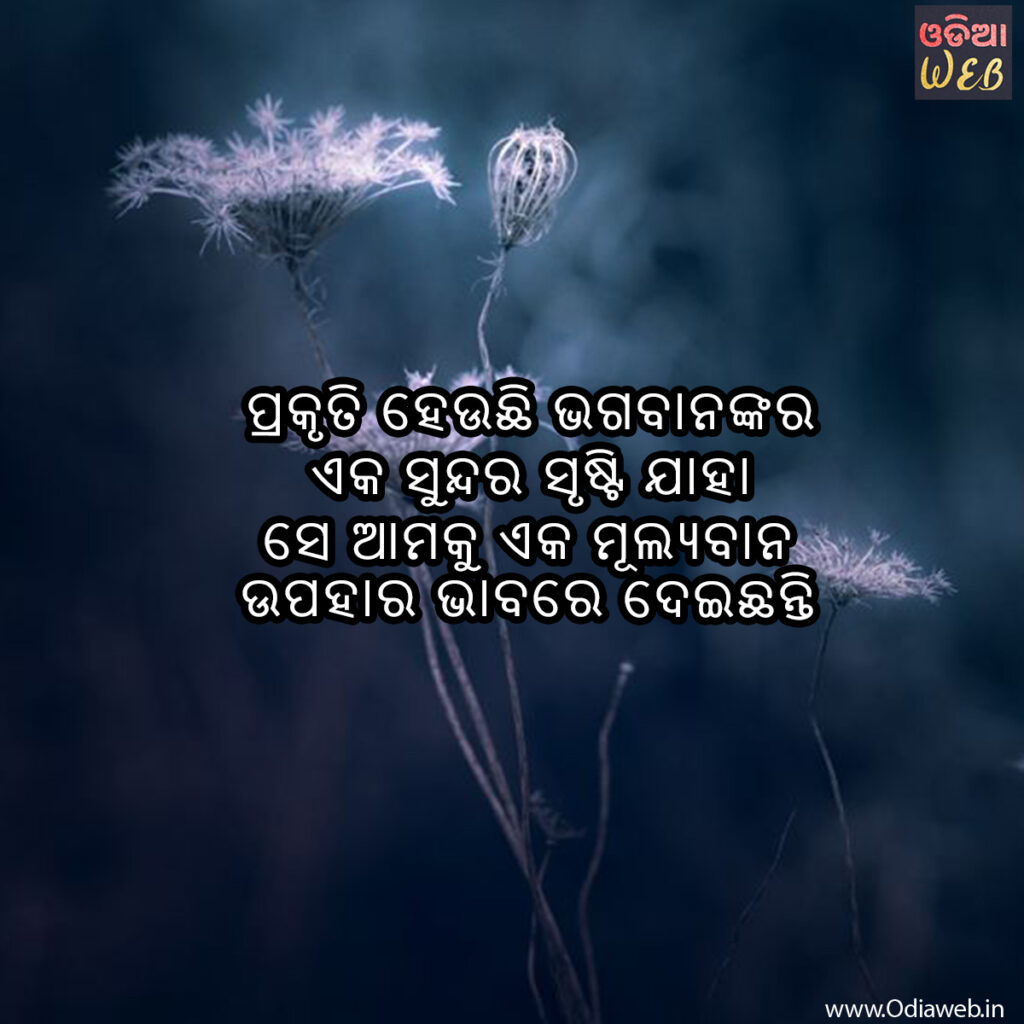 ପ୍ରକୃତି ହେଉଛି ଭଗବାନଙ୍କର
ଏକ ସୁନ୍ଦର ସୃଷ୍ଟି ଯାହା
ସେ ଆମକୁ ଏକ ମୂଲ୍ୟବାନ
ଉପହାର ଭାବରେ ଦେଇଛନ୍ତି |
Prakruti Heuchhi Bhagabanankara
Eka Sundara Srusthi Jaha
Se Amaku Eka Mulyaban
Upahara Bhabare Deichhanti ୤
Comments
comments