Are you looking for Odia Sms for Odia Nature lovers, then this is the perfect Odia sms you are looking for. Share this sms with your lover and impress her. Here you can find latest Odia sms in Odia language.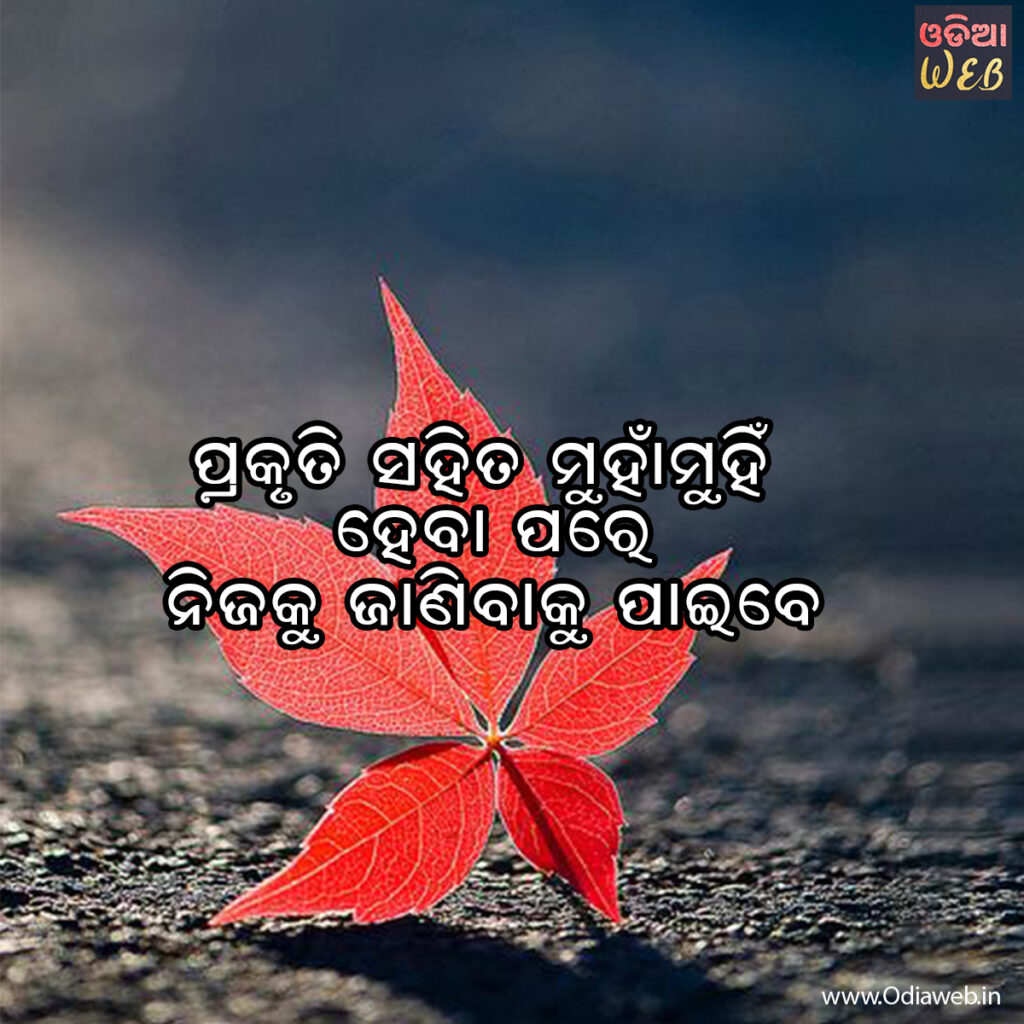 ପ୍ରକୃତି ସହିତ ମୁହାଁମୁହିଁ
ହେବା ପରେ,
ନିଜକୁ ଜାଣିବାକୁ ପାଇବେ !
Prakruti Sahita Muhnamuhni
Heba Pare
Nijaku Janibaku Paibe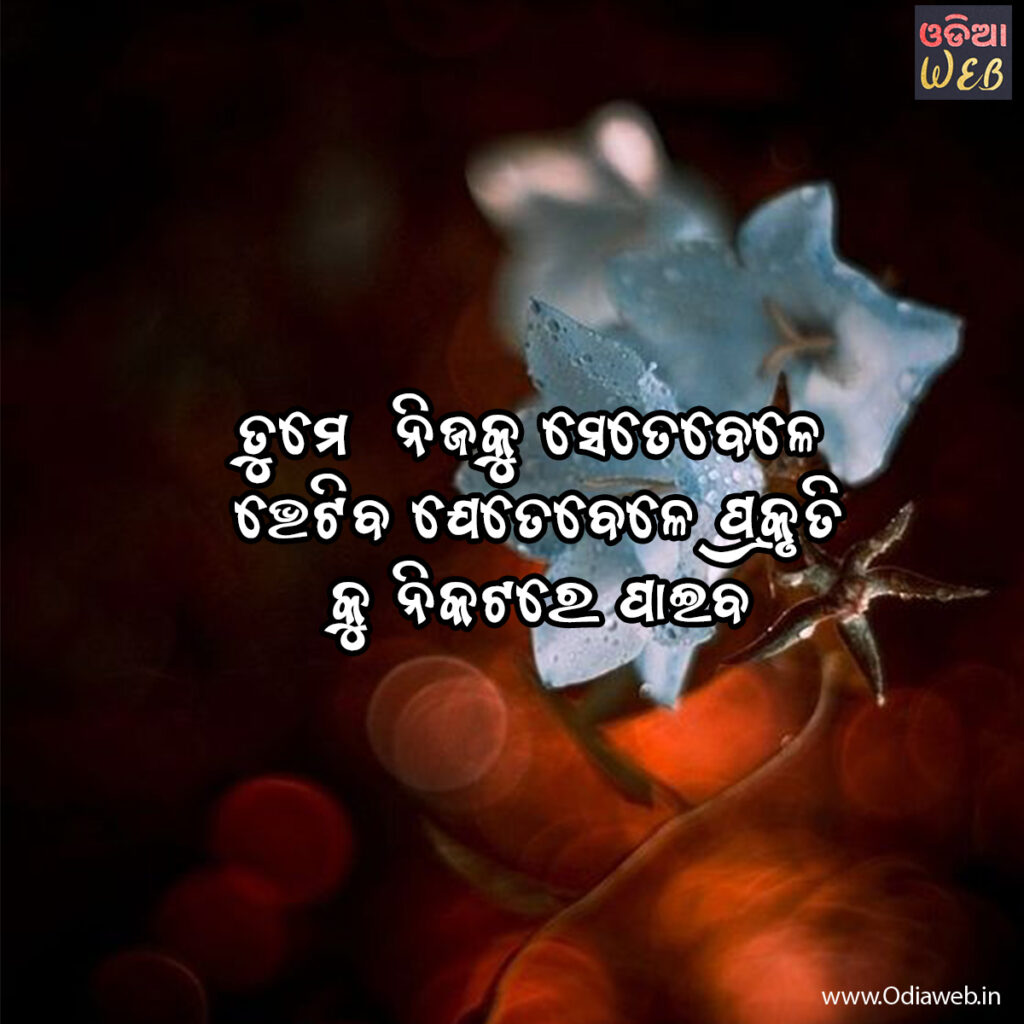 ତୁମେ ନିଜକୁ ସେତେବେଳେ
ଭେଟିବ ଯେତେବେଳେ ପ୍ରକୃତି
କୁ ନିକଟରେ ପାଇବ |
Tume Nijaku Setebele
Bhetiba Jetebele Prakruti
Ku Nikatare Paiba ୤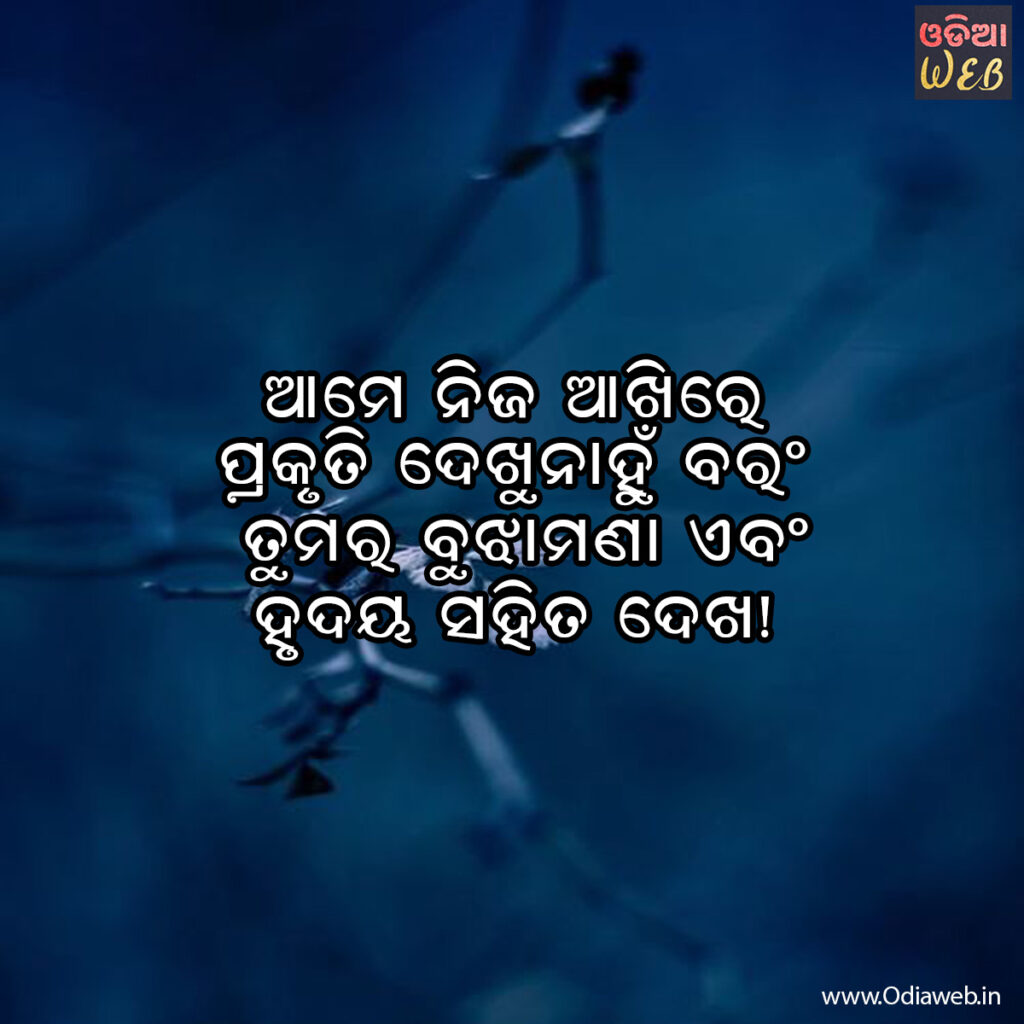 ଆମେ ନିଜ ଆଖିରେ
ପ୍ରକୃତି ଦେଖୁନାହୁଁ ବରଂ
ତୁମର ବୁଝାମଣା ଏବଂ
ହୃଦୟ ସହିତ ଦେଖ!
Ame Nija Akhire
Prakruti Dekhunahni Barng
Tumara Bujhamana Ebam
Hrudaya Sahita Dekha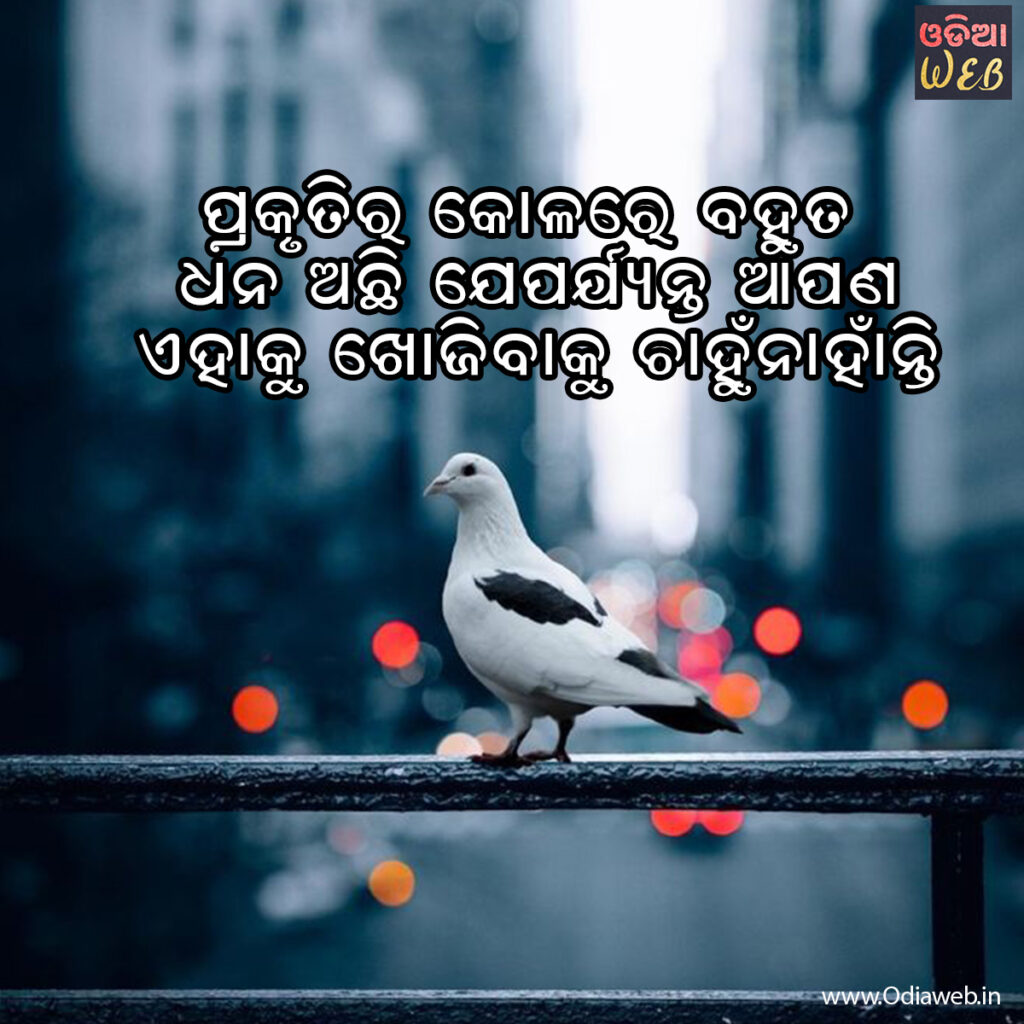 ପ୍ରକୃତିର କୋଳରେ ବହୁତ
ଧନ ଅଛି ଯେପର୍ଯ୍ୟନ୍ତ ଆପଣ
ଏହାକୁ ଖୋଜିବାକୁ ଚାହୁଁନାହାଁନ୍ତି!
Prakrutira Kolare Vahuta
Dhana Achhi Jeparjyanta Apana
Ehaku Khojibaku Chahnunahanti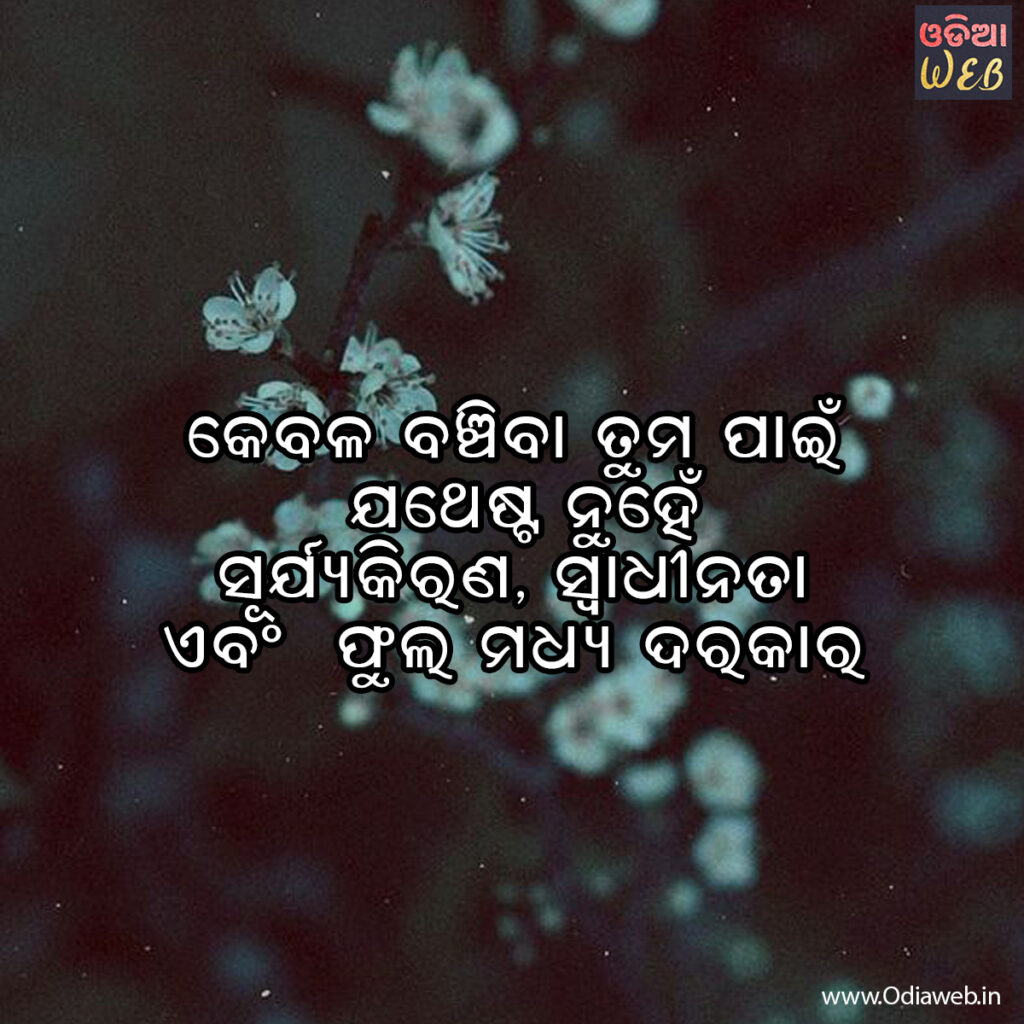 କେବଳ ବଞ୍ଚିବା ତୁମ ପାଇଁ
ଯଥେଷ୍ଟ ନୁହେଁ,
ସୂର୍ଯ୍ୟକିରଣ, ସ୍ୱାଧୀନତା
ଏବଂ ଫୁଲ ମଧ୍ୟ ଦରକାର!
Kebala Bachiba Tuma Pain
Jatheshta Nuhne,
Surjyakirana, Swadhinata
Ebam Phula Madhya Darakara
Comments
comments