Hi there, welcome to Odia Comedy Shayari page of OdiaWeb. As we all know Shayari is something which makes us more happy with its few words arranged in few lines. And when it comes to Odia Funny Shayari, you should expect fun out of a shayari. So we designed few odia shayari that will make your day special with lots of fun and happiness. Share now these funny Odia Comedy Shayari with your friends and family and share this fun with everyone in your network. If you like these Shayari then please share with your friends on facebook, whatsApp, hike and other social networks.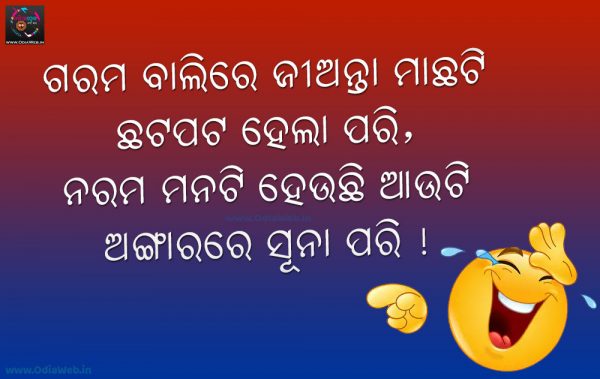 हमने तो चारो तरफ पढ़ाई का माहौल बनाया है,
लेकिन फिर भी एग्जाम में अंडा ही आया है,
हम तो यूँ ही चल देते हैं बिना मुंह धोये ही एग्जाम में,
साले दोस्त कहते हैं ये तो बहुत पड़के आया है।
Humne To Charo Taraf Padhai Ka Mahol Banaya Hai
Lekin Phir Bhi Exam Mein Anda Hi Ata Hai,
Hum To Yu Hin Chal Dete Hain Bina Muhn Hi Dhoye Exam Mein
Sale Dost Kahate Hain Ye To Bahut Padhke Aya Hai !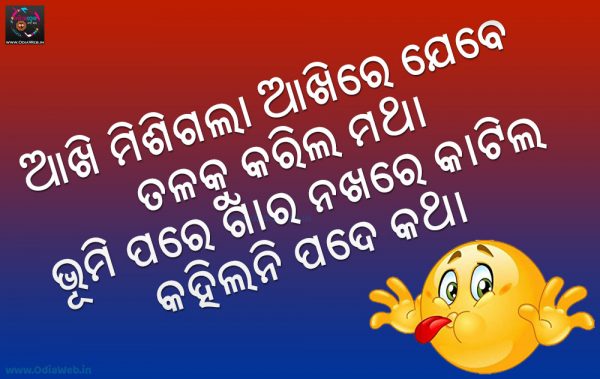 Comments
comments