Top 3 Odia Romantic Shayari of 2016
Odia Romantic Shayari and Odia Love Shayari are the best way to impressive an odia girm by sharing your  love, care, passion and feelings. OdiaWeb's Odia Shayari collecttion is the first and best place where you can find romantic shayari in Odia language. Love Shayari in Odia for love are available here for all season, for all festival and also for special events. Below we have added the top 3 Odia romantic shayari :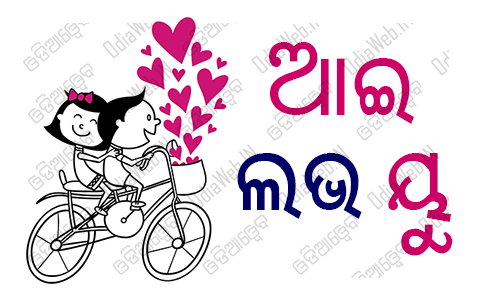 Oriya Romantic Sms Sabu Jani Suni
Sabu Janisuni He Gajagamini
Bai Aani Hela Kia,
Tarala Manare Jali Deigala
Hutuhutu Rada Nia .
Odia New Love Sms Sapthahaku Thare
Sapthahaku Thare Chithi Khande Dei
Hatasha Manaku Nei,
Abujha Manaku Bujhaiba Priya
Nibedana Kare Muhi .
Oriya Shayari For Love Mo Bhagya Ku
Mo Bhagyaku Nei Biswasa Mu Kari
Tumari Pathaku Chahin,
Chirakumari Mu Hoina rahibi
Tuma Rupa Chabi Chahin .
Also you can read odia tips i.e. Oriya Sms short cut for chatting
Comments
comments