Padmaa Awardees of Odisha for 2019
Three great personalities from Odisha have been awarded with Padma Shri awards for the year 2018-19. The names include DharitriNaik, for his contribution to the country in the field of social work, Kamala Pujhari, for agriculture and Devarapalli Prakash Rao for his immense contribution to the nation in social work and affordable education.
The Government of India has conferred 112 Padma awards including 94 Padma Shri awards for this year.
These three distinctive legends from Odisha has been conferred with India's fourth highest civilian award, Padma Shri award.
Read below about these three legends from Odisha who did it thier way and achieved something different.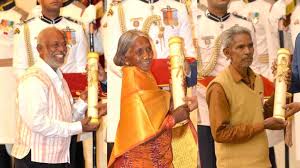 DaitariNaik : The Mountain Man
DaitariNaik, a social worker, who struggled to construct a canal through the hills, is now a much-talked personality across Odisha.
He was selected for the Padma Shri award for his novel deed.
Being from a remote village under Bansapal block in Keonjhar district, Daitari is known as the 'Mountain Man' of Baitarani village.
He came to fore in media after he carved out about a 4-kilometer-long canal in a stream by breaking rocks to irrigate his land and others.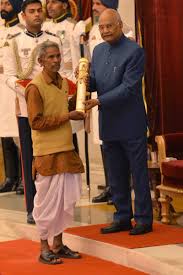 Kamala Pujhari : The Organic Farmer
Kamala is a tribal woman from Koraput district in Odisha is known for promoting organic farming.
Even without basic education, Kamala has managed to preserve 100 types of paddy till the date.
This innovative and productive step honoured her with such great award.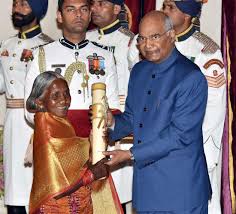 D Prakash Rao : The TEA Man
Popularly known as D Prakash Rao, is an unsung hero but continues to serve people with his little earning.
He was first acknowledged by the Prime Minister Narendra Modi in his Mann Ki Baat, a popular radio show, last year. He is a tea seller by profession living in a slum cluster near Buxi Bazaar area in Cuttack city.
Prakash Rao has set an example for many who dream to do something good for society and to serve mankind. He is the familiar face in Cuttack for his social works. He helps the slum children to get the education. Realising about the importance of primary education for a child, he has opened a small school (that offers education from class I to V standard) in his slum to provide free education.
He has hired a teacher and the entire cost comes from his tea stall which he runs alone at Buxi Bazar.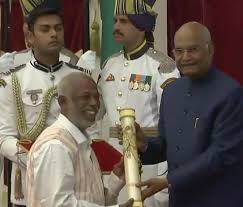 Comments
comments