ଜ୍ଞାନର ଏକମାତ୍ର ଉତ୍ସ ହେଉଛି ଅଭିଜ୍ଞତା |
The only source of knowledge is experience.
Gyanara Ekamatra Utsa Heuchhi Abhigyata.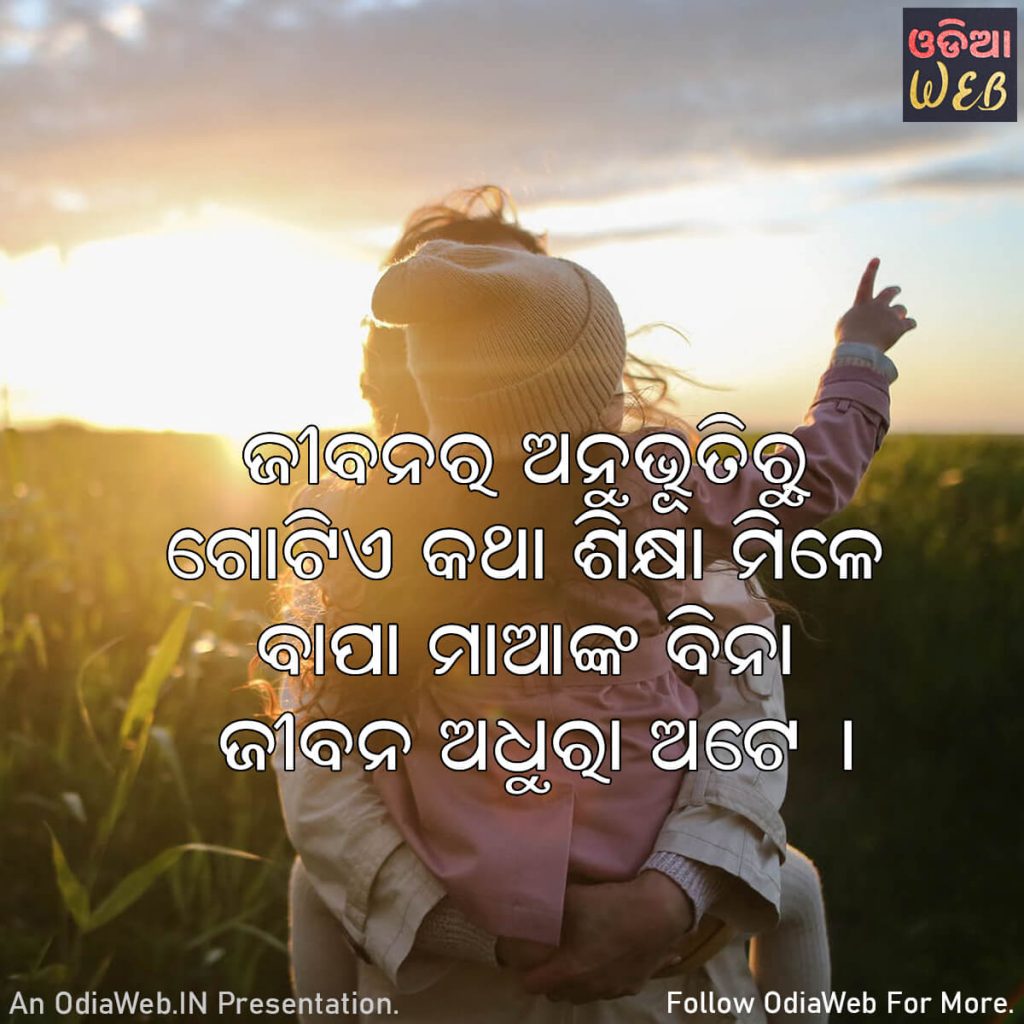 ଜୀବନର ଅନୁଭୂତିରୁ ଗୋଟିଏ କଥା ଶିକ୍ଷା ମିଳେ, ବାପା ମାଆଙ୍କ ବିନା ଜୀବନ ଅଧୁରା ଅଟେ ।
One thing that can be learned from life's experiences is that life is incomplete without parents.
Jibanara Anubhutiru Gotie Katha Sikhya Mile, Bapa Maa nka Bina Jibana Adhura Ate.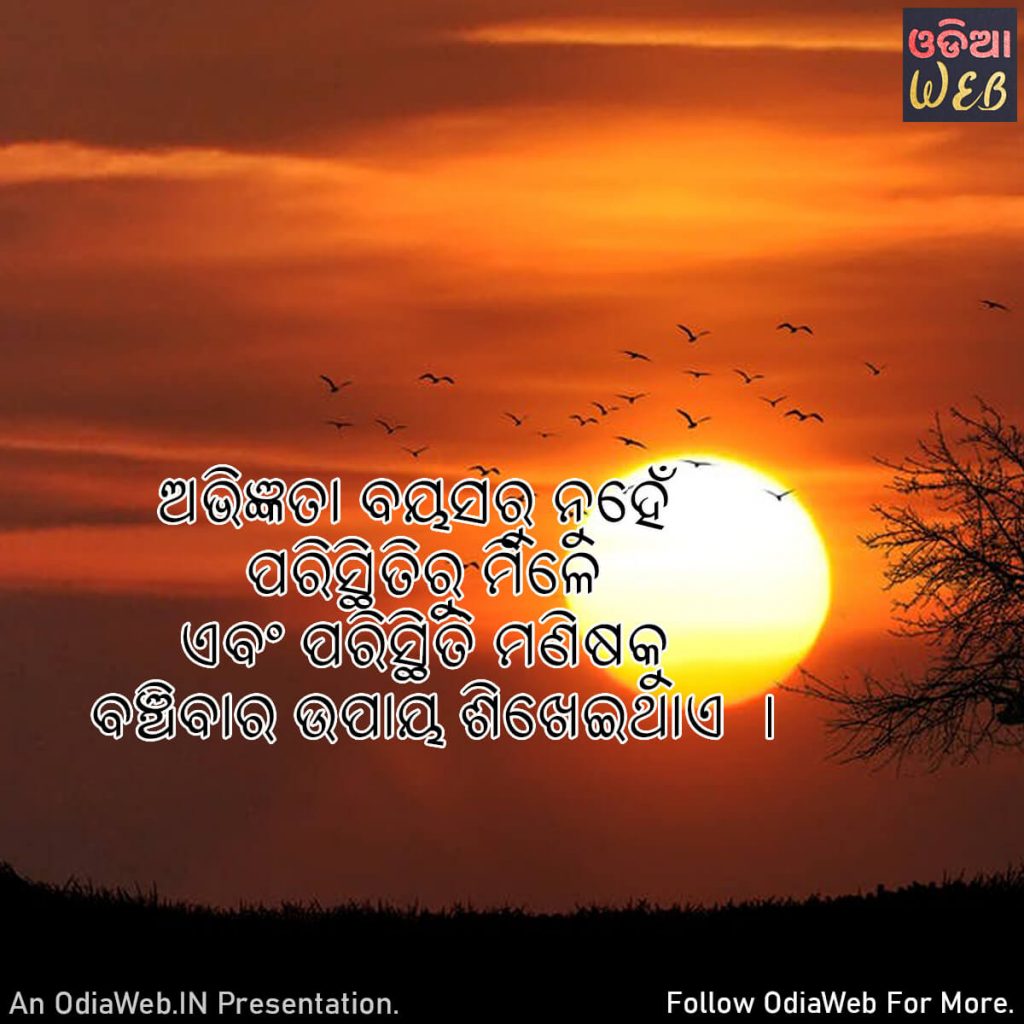 ଅଭିଜ୍ଞତା ବୟସରୁ ନୁହେଁ ପରିସ୍ଥିତିରୁ ମିଳେ ଏବଂ ପରିସ୍ଥିତି ମଣିଷକୁ ବଞ୍ଚିବାର ଉପାୟ ଶିଖେଇଥାଏ ।
Experience comes from circumstances, not from age, and situations teach people how to live.
Abhigyata Bayasaru Nuhen Paristhitiru Mile Ebam Paristhiti Manisaku Bancibara Upaya Sikheithae.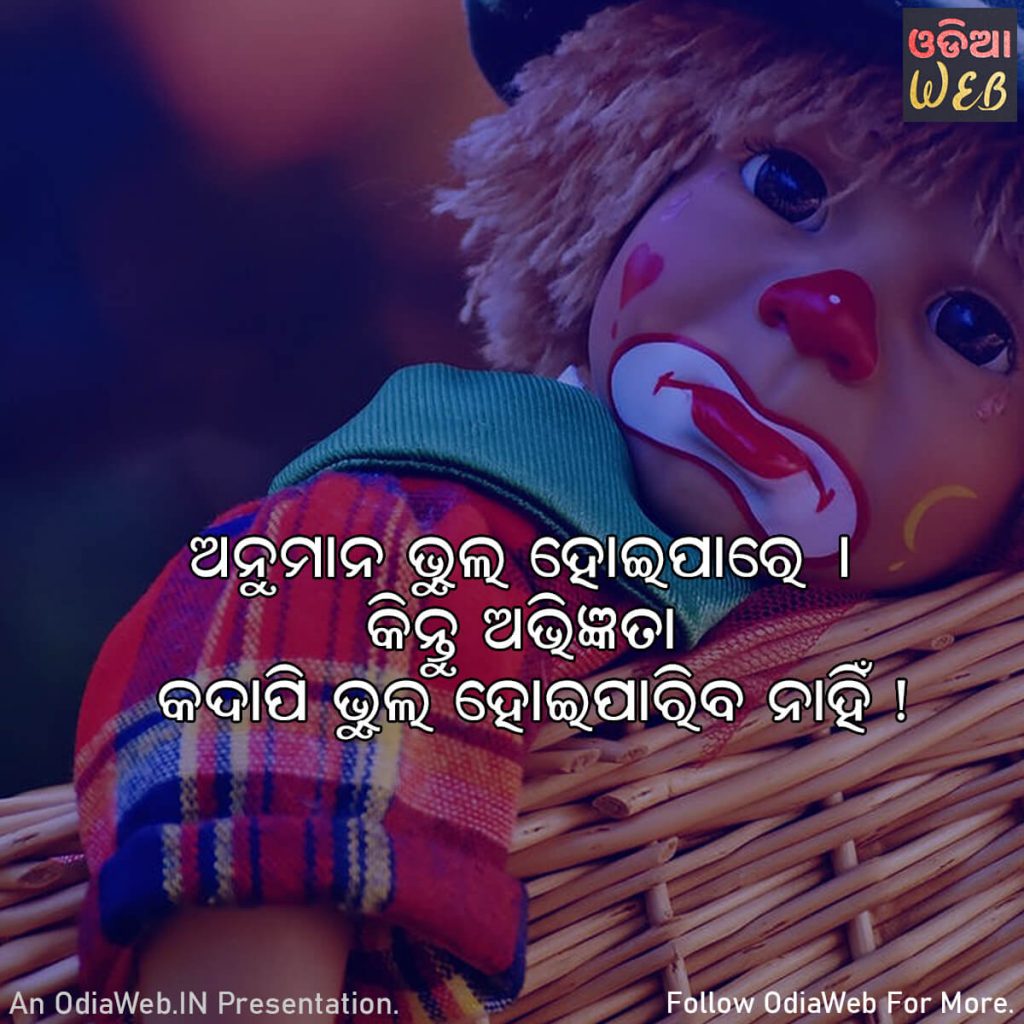 ଅନୁମାନ ଭୁଲ ହୋଇପାରେ କିନ୍ତୁ ଅଭିଜ୍ଞତା କଦାପି ଭୁଲ ହୋଇପାରିବ ନାହିଁ !
Assumptions may be wrong but experience can never be wrong!
Anuman Bhul Hoipare Kintu Abhingyata kadapi bhul Hoipariba Nahin.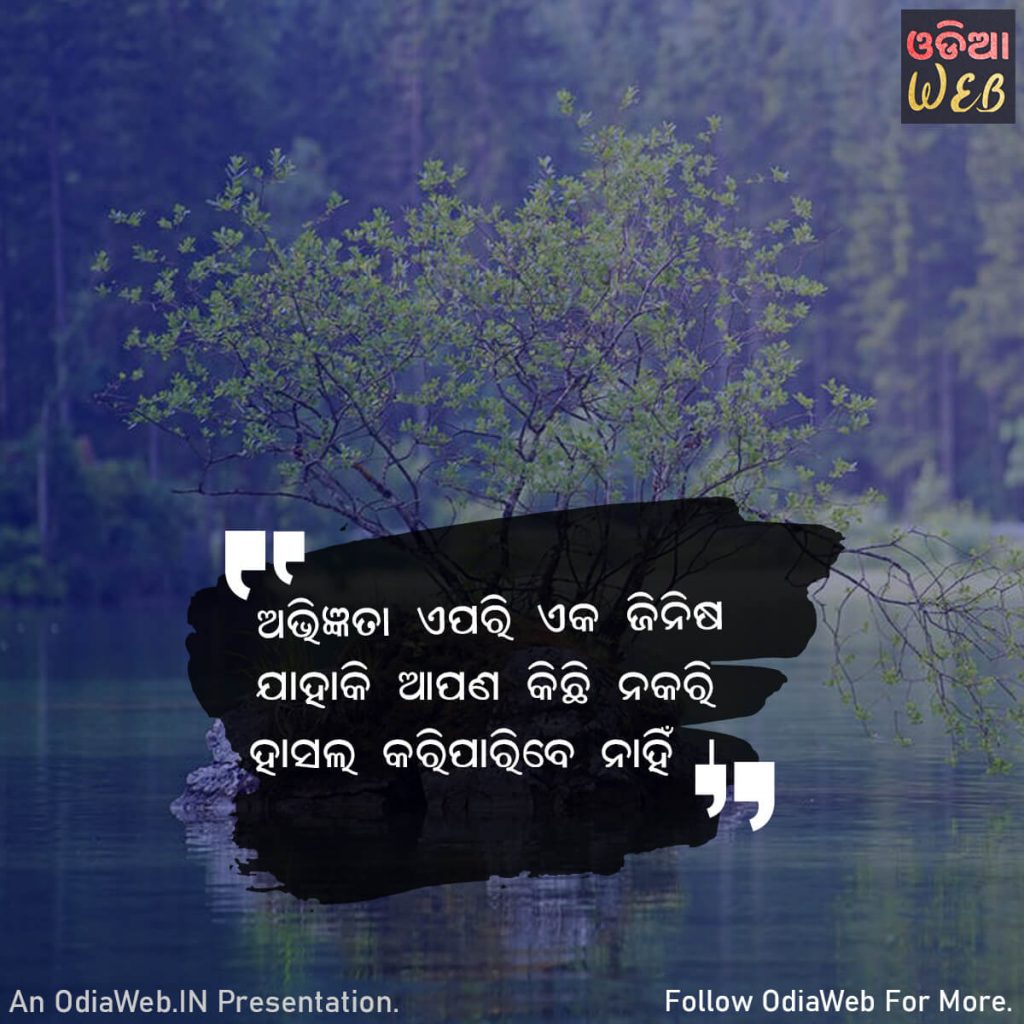 ଅଭିଜ୍ଞତା ଏପରି ଏକ ଜିନିଷ ଯାହାକି ଆପଣ କିଛି ନକରି, ହାସଲ କରିପାରିବେ ନାହିଁ |
Experience is something that you cannot achieve without doing something.
Abhingyata Epari Eka Jinisa Jahaki Apana Kichhi Nakari, Hasal Kariparibe Nahin.
More: Odia Best Experience Quotes
More: Best Experiences Quotes
Are you looking for Odia Novel Chhabira Manisha By Dr. Bibhuti Pattnaik ,order today from OdishaShop.
Comments
comments