Synopsis
Nirad Narayan Mohapatra (12 November 1947 – 19 February 2015) was an Indian film director. Mohapatra was born in the Indian state of Odisha. He has directed a national award winning Oriya language movie Maya Miriga, television soap operas and documentaries. He passed away on 19 February 2015 for suspected cancer.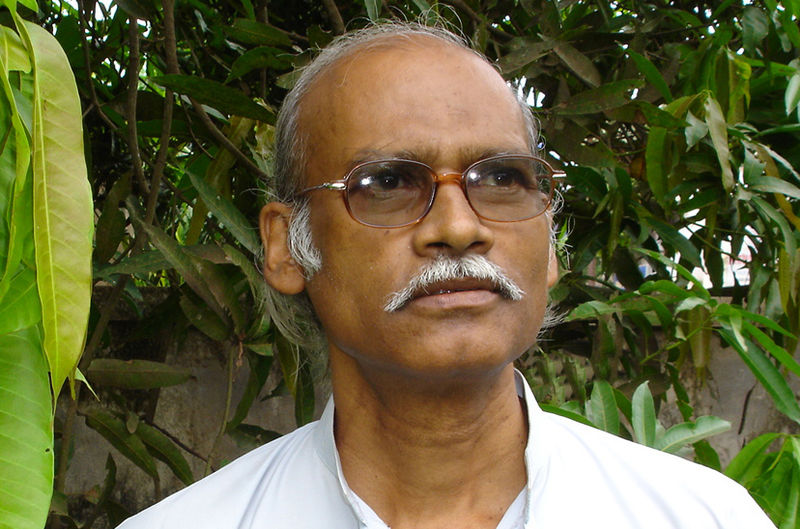 Early life
Mohapatra's father was a freedom fighter during Birtish Raj, journalist and later entered politics in independent India. His mother was a teacher in school. He was the eldest of 7 siblings. The foundation to Nirad's value system was laid with this background. He was also exposed to rural and urban life while growing up. All this made him very aware of the realities of middle class life. He was good at his studies with a keen interest in history and literature. His interest in cinema was kindled from his childhood days and further strengthened by the cinema theater very near his house in Bhadrak, Odisha. Nirad continued his studies and completed B.A (Hons) with distinction (1967). He enrolled for postgraduate studies in Political Science (Utkal University), but discontinued it to pursue his love for cinema. Joined Film and Television Institute of India, Pune (Film and Television Institute of India) Direction Course, 1968. He was admired for a keen understanding of the theory of cinema. In 1971, he graduated with a first class diploma in film direction. In 1972–1974 joined as a faculty of film direction in FTII as a lecturer. Many noted and acclaimed directors of India namely Girish Kasaravalli, Jahnu Barua, Saeed Akhtar Mirza, Ketan Mehta, Manmohan Mohapatra, Vidhu Vinod Chopra etc. were students during those times.
Career
From 1974–1983 he founded and successfully ran a Film Society at Bhubaneswar, Odisha, called Cinexstasy. This was with the aim of popularising good cinema and to create an opportunity for the members to see classics of world cinema, with analysis by professionals. This was hugely popular, and garnered lot of response from people interested in seeing good cinema from all around the world. Nirad was pivotal in inspiring many Odias to take up a career in cinema, and joining FTII, Pune.
During this time, he edited the film section of a Film-cum-Literature journal Mana Phasal, continued to teach at FTII as a guest lecturer, contributed to several national journals as a freelancer, made a number of documentary films and conducted film appreciation course at Utkal University. It was a coincidence that his future wife was a participant in one of this film appreciation course, and the film society 'Cinexstasy'. It was however an arranged marriage with Sabita Mohanty in 1978. She is a lover of good cinema.
In 1984, Nirad made Maya Miriga- his first feature film. The film was made with a shoe-string budget. It was also made with an ensemble of primarily amateur actors. The film was shot completely in Puri, a beach-side town in Odisha. The film dealt with the ever potent issue of those times (it is still relevant today) – the joint family, aspirations of its members, and its breaking up. This directorial debut went on to bag many honours and accolades. It was adjudged the second best National Film in 1984, Indian Panorama. It was adjudged the Best Third World Film at International Film Festival Mannheim-Heidelberg(then West Germany). It received the Special jury award at Hawaii International Film Festival, US. It was selected for the 'Critics Week' of Cannes Film Festival (France), BFI London Film Festival, Locarno Film Festival, Los Angeles Film Festival and other International Film Festivals. In 1985, he was invited to visit four US Universities to lecture on films.
After that, he primarily concentrated on documentaries (see Filmography). He has been a member of national film jury and member selection panel for Indian Panorama several times. He has been a jury member for 5th International Children's Film Festival, Bhubaneswar. Has been a member of governing council, Film and TV Institute, Pune. He has been a member, NFDC script committee for Odisha. He was twice member of the Academic Council, Satyajit Ray Film and Television Institute, Kolkata. He was the chairman, Academic Council, Biju Patnaik Film and Television Institute, Cuttack, Odisha, and member Governing Council, SIET, Bhubaneswar. He was a guest faculty at the Film School of KIIT University, Bhubaneswar. He died of cardiac arrest on 19 February 2015.
Filmography
| Year | Movie | Work |
| --- | --- | --- |
| 1974–75 | Dhauligiri Shanti Stupa | (Cultural documentary, 35mm, B&W, English).Worked as Director, purchased by Films Division, Mumbai. 3 programmes for SITE, Cuttack Base Production Centre as outside producer. |
| 1976 | The Story of Cement | (Industrial documentary, 16mm, Colour, English). |
| 1983 | Maya Miriga | (Feature, 110 minutes, Colour, Oriya)Worked as Director Screened at Cannes, London, and Los Angeles Film Festival. Best Third World Film (Mannhein, Germany). Special Jury Commendation Award (Hawaii, U.S). Second Best National Feature Film 1984. Best Director, Orissa State Award 1985. |
| 1985 | Chhau Dance of Mayurbhanja | (Cultural documentary, 35mm, Colour, English).Worked as Producer & Director for Films Division, Mumbai. |
| 1986 | Pata Painting | (Cultural documentary, 16mm, Colour, English).Worked as producer & Director for Films Division, Mumbai. |
| 1988 | Tamasa Tire | (Tele-film, 16mm, Colour, Oriya).As Producer for Doordarshan, Cuttack. |
| 1989 | The Vanishing Frontier | (Ecological documentary, 16mm, Colour, English).As Producer and Director for INTACH, New Delhi. |
| 1990 | A New Horizon | (Documentary on polio, 16mm, Colour, Hindi & English).As Producer and Director for NIRTAR, Olatpur. |
| 1991 | Aparajita | (Women empowerment documentary, 16mm, Colour, Oriya).As Producer and Director for UNICEF. |
| 1994 | Ama Gaan Halchal | (Eight-part educational video serial).As producer only for The National Literacy Mission, New Delhi. |
| 1995 | Maestros of Odissi | (Cultural documentary in 35mm, Colour, Sanskrit)As producer & Director for Odissi Research Center through I&PR department. |
| 1996 | A Ray of Hope | (Documentary, video, English).As Producer and Director for the Ministry of Rural Areas and Employment, New Delhi. |
| 1997 | Patriotic Songs, Literature and Mass Media | (6 episodes in video).Specially commissioned for celebration of 50 years of Independence by Doordarshan, Bhubaneswar. |
| 1999 | Joyful Learning | (Educational documentary in video).As Producer and Director for D.P.E.P, Government of Orissa. |
| 2001 | Chilika – A Fragile Eco-System | (Ecological documentary in Beta, English).As producer and Director for P.S.B.T in collaboration with Doordarshan, New Delhi. |
| 2002 | T.B. – A Curable Killer | (Documentary on health in Beta, English)As producer and director for DANTB, Orissa |
| 2003 | Kana Mamu | Doordarshan serial on (six episodes) by Kanta Kabi Laxmikanta Mohapatra, and one episode on "Tadpa" by Dr. Gopinath Mohanty |
| 2005 | Jasoda | a 3-part serial on child adoption sponsored by Women and Child Development Department, Govt of Orissa. |
Source : Wikipedia
Comments
comments