Are you looking for Odia Sms for Odia lovers, then this is the perfect Odia sms you are looking for. Share this sms with your lover and impress her. Here you can find latest Odia sms in Odia language.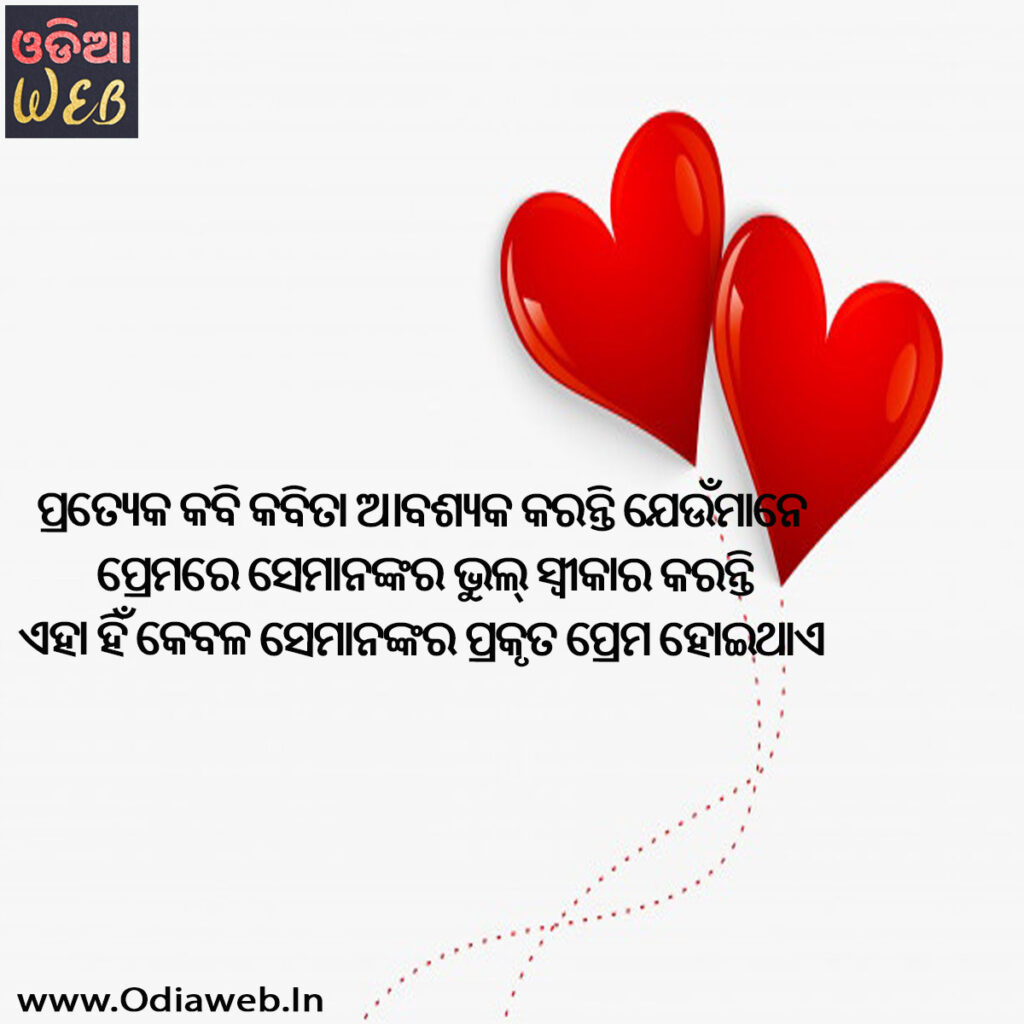 ପ୍ରତ୍ୟେକ କବି କବିତା ଆବଶ୍ୟକ କରନ୍ତି ଯେଉଁମାନେ
ପ୍ରେମରେ ସେମାନଙ୍କର ଭୁଲ୍ ସ୍ୱୀକାର କରନ୍ତି
ଏହା ହିଁ କେବଳ ସେମାନଙ୍କର ପ୍ରକୃତ ପ୍ରେମ ହୋଇଥାଏ
Pratyaka kabi kabita abadshyaka karanti jeunmane
Premare semanankara bhul sweekara karanti
Eha hni kebala semankara prakruta prema hoithae.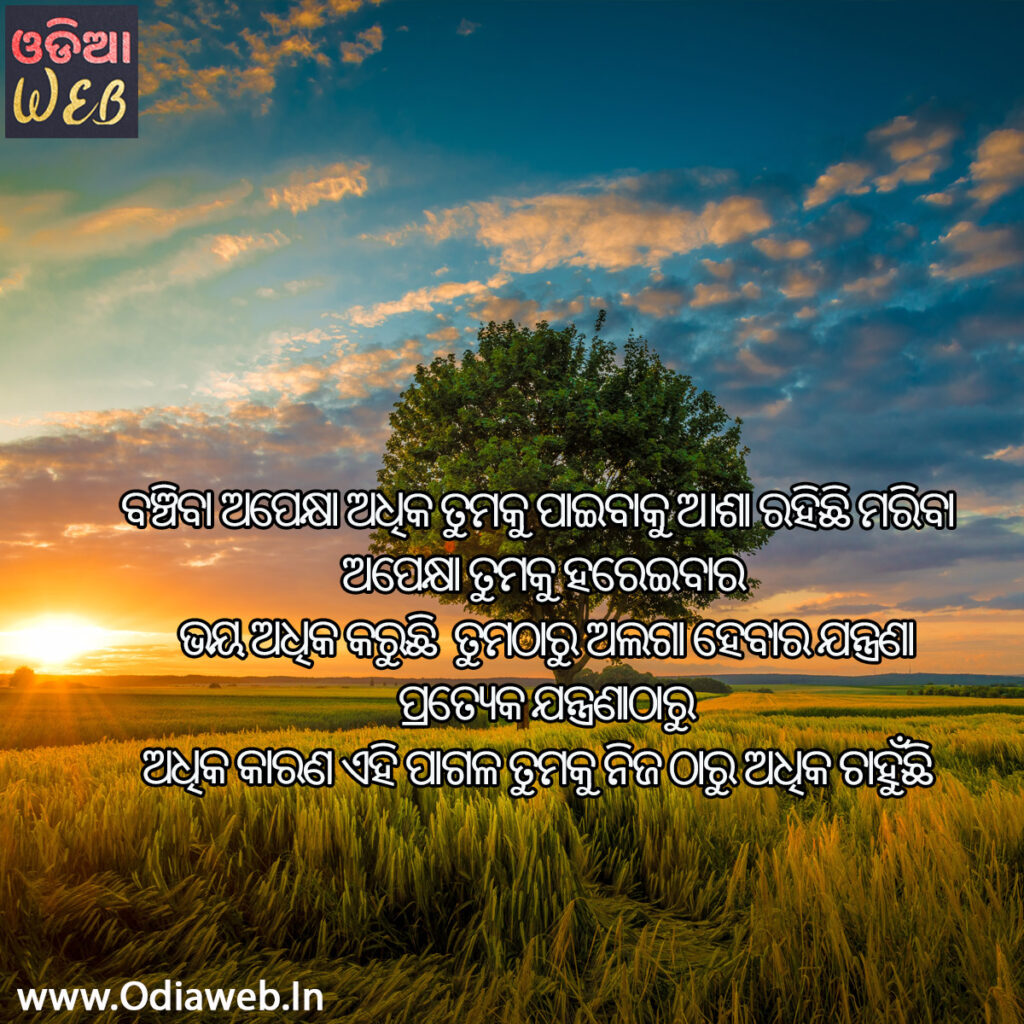 ବଞ୍ଚିବା ଅପେକ୍ଷା ଅଧିକ ତୁମକୁ ପାଇବାକୁ ଆଶା ରହିଛି ମରିବା
ଅପେକ୍ଷା ତୁମକୁ ହରେଇବାର
ଭୟ ଅଧିକ କରୁଛି ତୁମଠାରୁ ଅଲଗା ହେବାର ଯନ୍ତ୍ରଣା
ପ୍ରତ୍ୟେକ ଯନ୍ତ୍ରଣାଠାରୁ
ଅଧିକ କାରଣ ଏହି ପାଗଳ ତୁମକୁ ନିଜ ଠାରୁ ଅଧିକ ଚାହୁଁଛି
Banchiba apekshya adhika tumaku paibaku asha rahichi mariba
Apekshya tumaku hareibara
Bhaya adhika karuchhi tumatharu alaga hebara jantrana
pratyaka jantranatharu
Adhika karana ehi pagala tumaku nija tharu adhika chahuchi .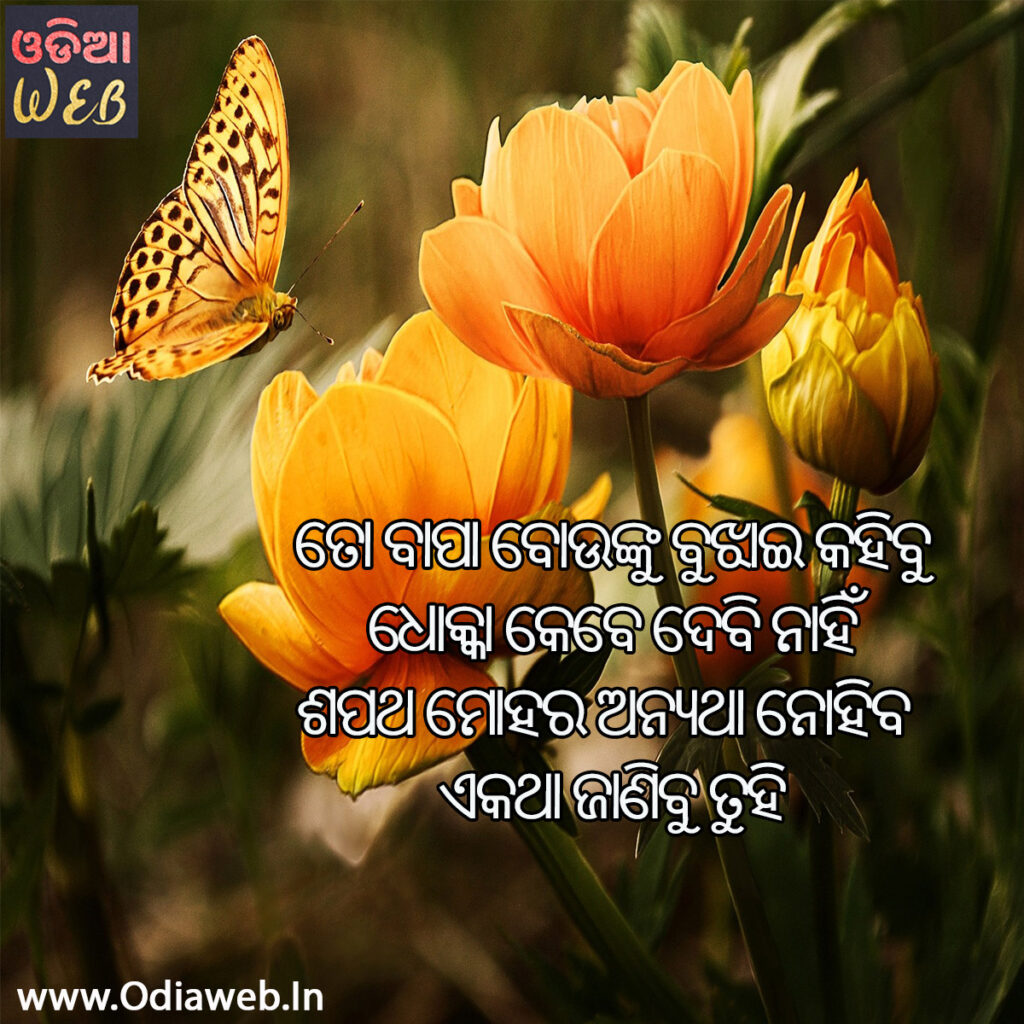 ତୋ ବାପା ବୋଉଙ୍କୁ ବୁଝାଇ କହିବୁ
ଧୋକ୍କା କେବେ ଦେବି ନାହିଁ
ଶପଥ ମୋହର ଅନ୍ୟଥା ନୋହିବ
ଏକଥା ଜାଣିବୁ ତୁହି
To bapa bounku bujhai kahibu
Dhokka kebe debi nahni
Shapatha mohara anyatha nohiba
Ekatha janibu tuhi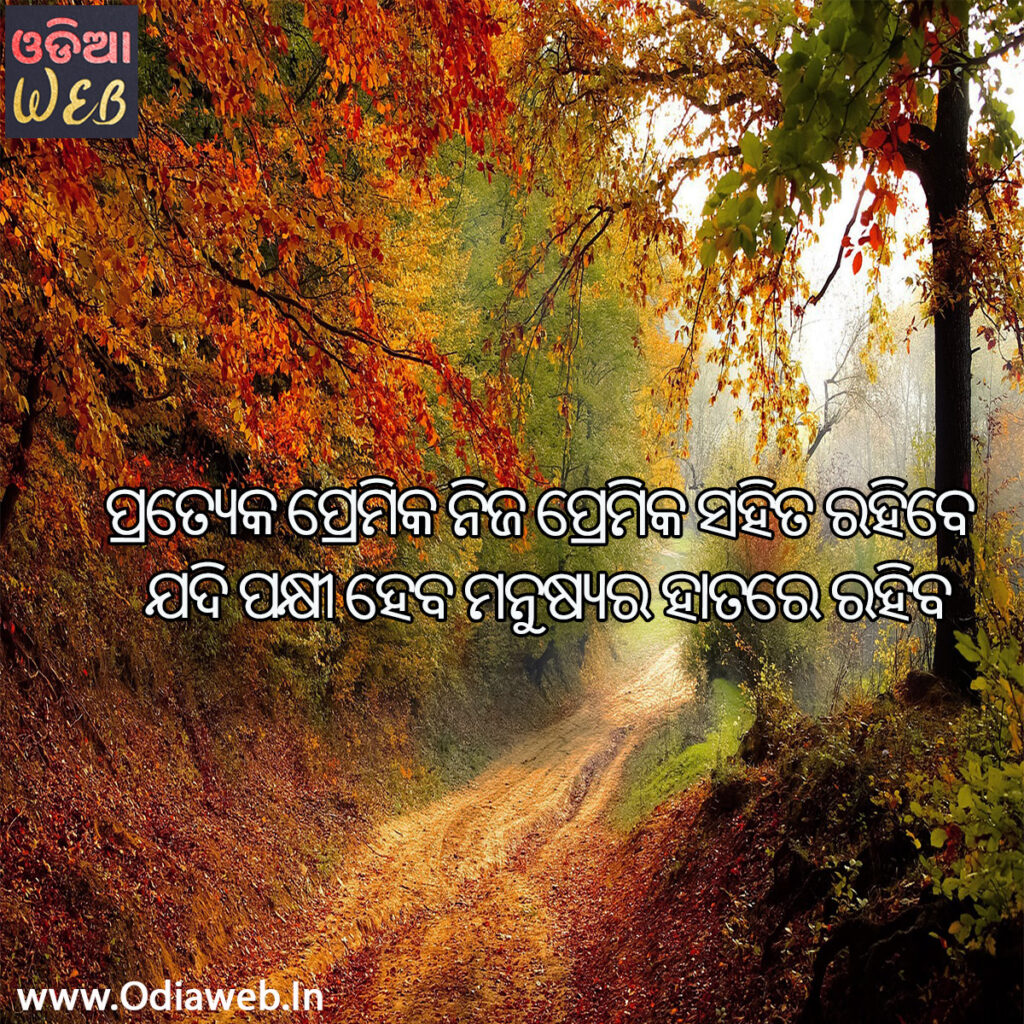 ପ୍ରତ୍ୟେକ ପ୍ରେମିକ ନିଜ ପ୍ରେମିକ ସହିତ ରହିବେ
ଯଦି ପକ୍ଷୀ ହେବ ମନୁଷ୍ୟର ହାତରେ ରହିବ
Pratyaka premika nija premika sahita rahibe
Jadi pakshee heba manushyara hatare rahiba.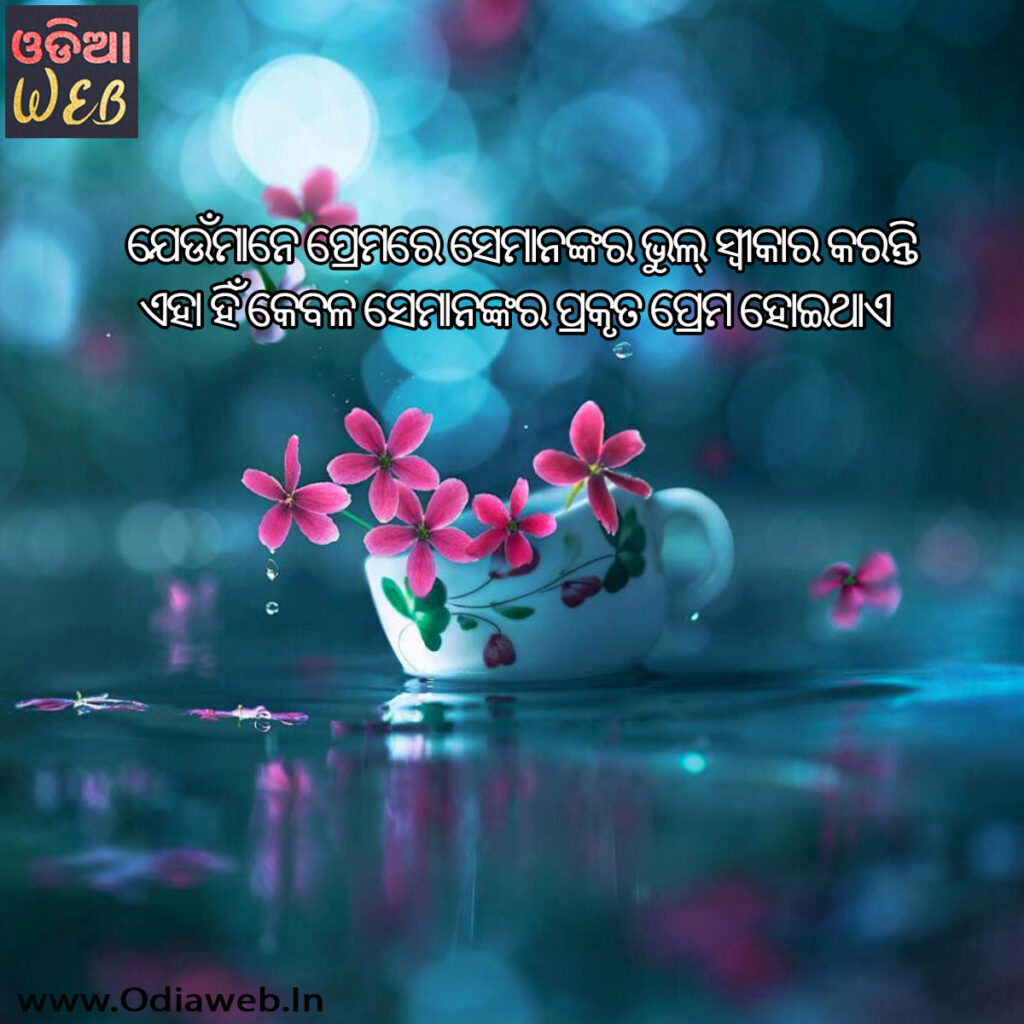 ଯେଉଁମାନେ ପ୍ରେମରେ ସେମାନଙ୍କର ଭୁଲ୍ ସ୍ୱୀକାର କରନ୍ତି
ଏହା ହିଁ କେବଳ ସେମାନଙ୍କର ପ୍ରକୃତ ପ୍ରେମ ହୋଇଥାଏ
jeumane premare semankara bhul sweekara karanti
Eha hni kebala semankara prakruta prema hoithae
Comments
comments