Are you looking for Odia   Sms for Odia lovers, then this is the perfect Odia sms you are looking for. Share this sms with your lover and impress her. Here you can find latest Odia sms in Odia language.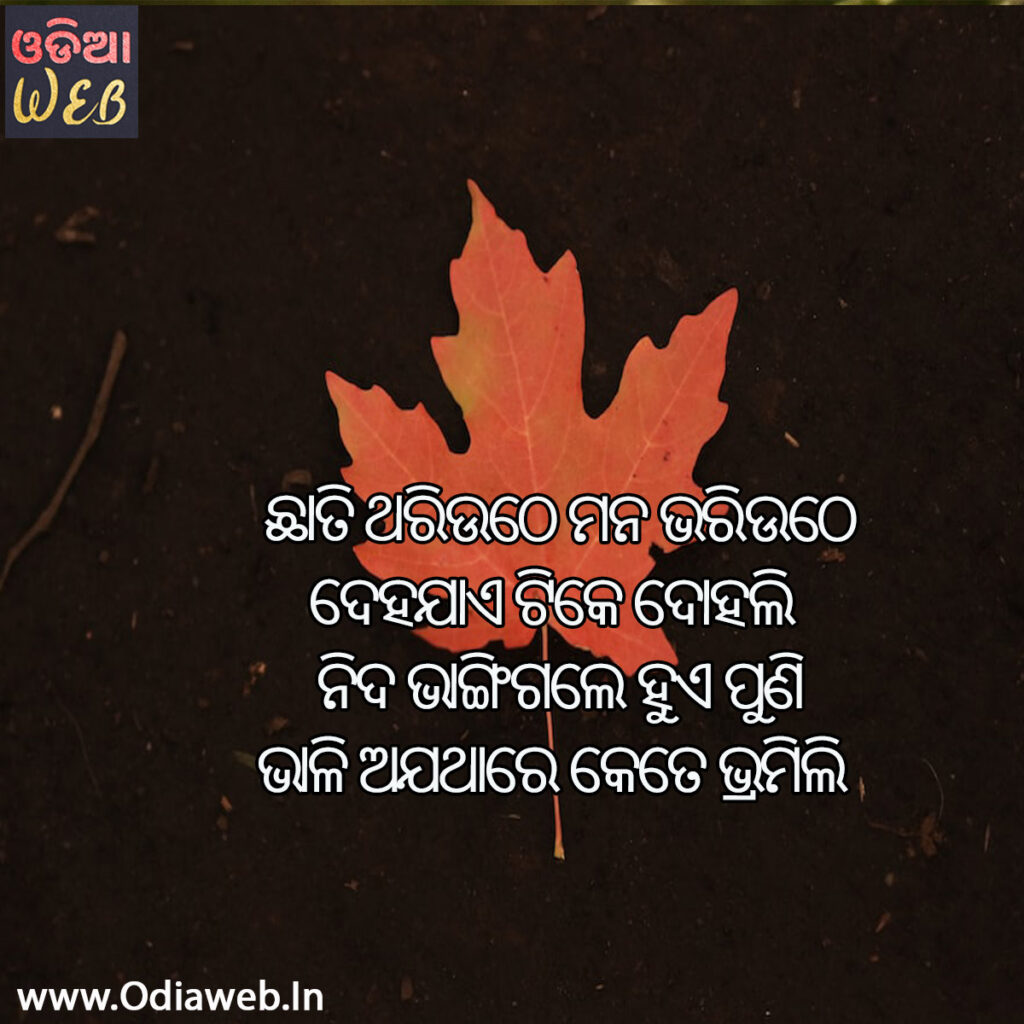 ଛାତି ଥରିଉଠେ ମନ ଭରିଉଠେ
ଦେହଯାଏ ଟିକେ ଦୋହଲି
ନିଦ ଭାଙ୍ଗିଗଲେ ହୁଏ ପୁଣି
ଭାଳି ଅଯଥାରେ କେତେ ଭ୍ରମିଲି |
Chhati thari uthe mana bhari uthe
Dehajae tike dohali
Nida bhangigale hue puni
Bhali ajathare kete bhramili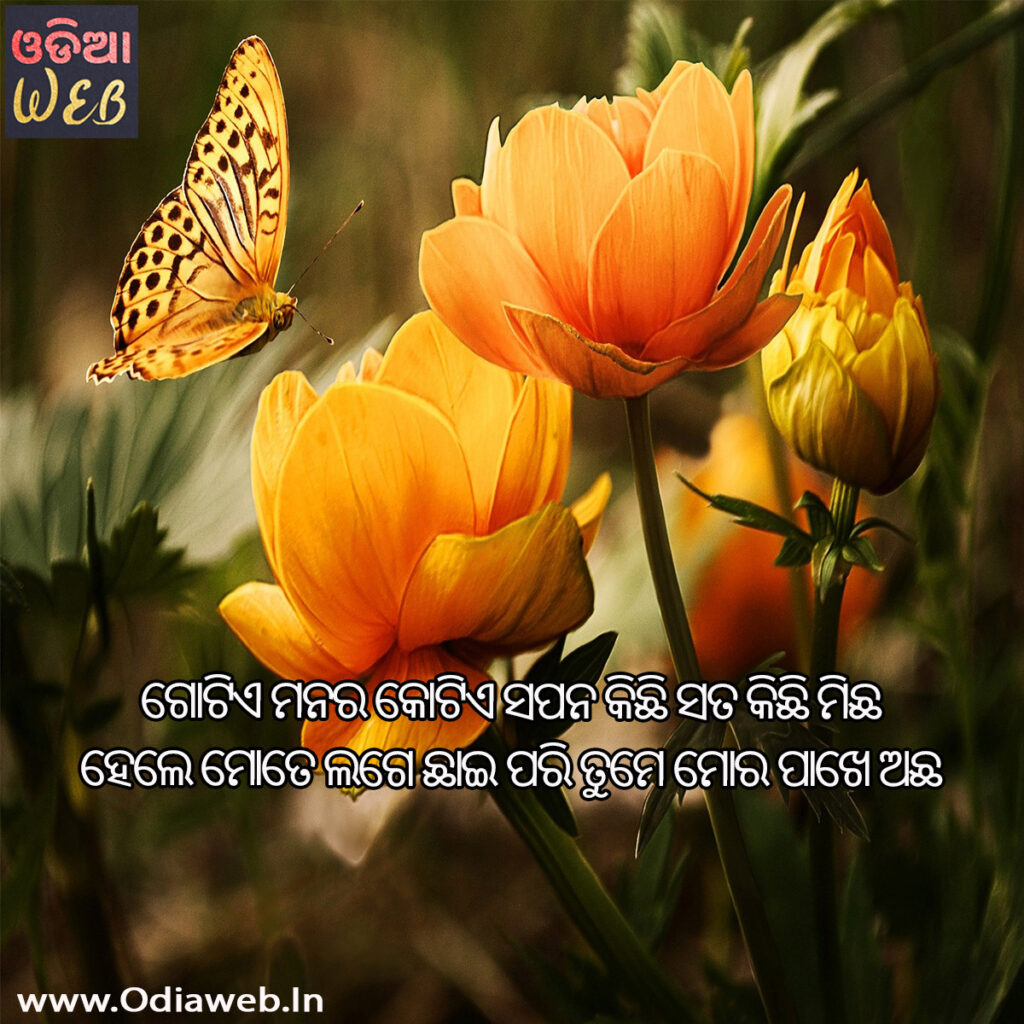 ଗୋଟିଏ ମନର କୋଟିଏ ସପନ କିଛି ସତ କିଛି ମିଛ
ହେଲେ ମୋତେ ଲାଗେ ଛାଇ ପରି ତୁମେ ମୋର ପାଖେ ଅଛ |
Gotie manara kotie sapana kichhi sata kichhi michha
Hele mote lage chhai pari tume mora pakhe achha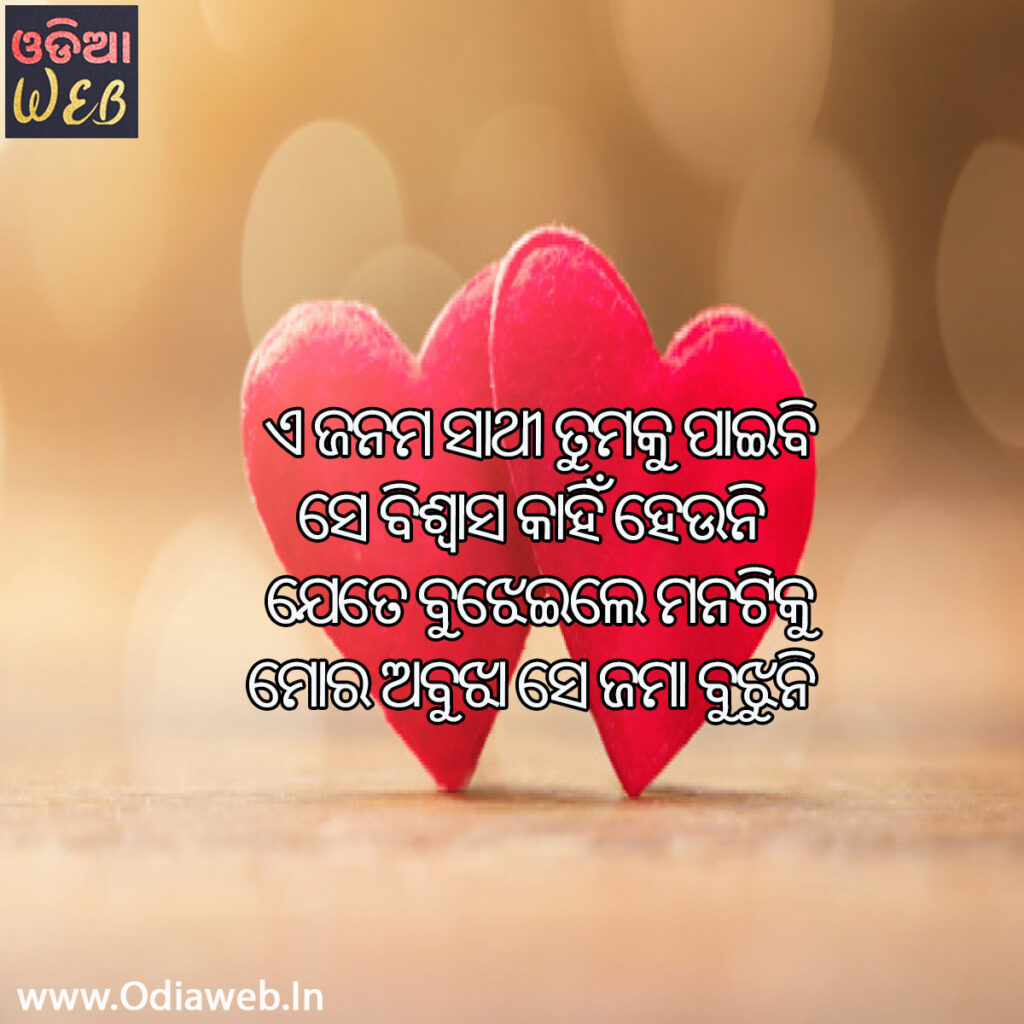 ଏ ଜନମ ସାଥୀ ତୁମକୁ ପାଇବି
ସେ ବିଶ୍ୱାସ କାହିଁ ହେଉନି
ଯେତେ ବୁଝେଇଲେ ମନଟିକୁ
ମୋର ଅବୁଝା ସେ ଜମା ବୁଝୁନି |
A janama sathi tumaku paibi
Se bishwasa kahni heuni
Jete bujheile manatiku
Mora abujha se jama bujhuni.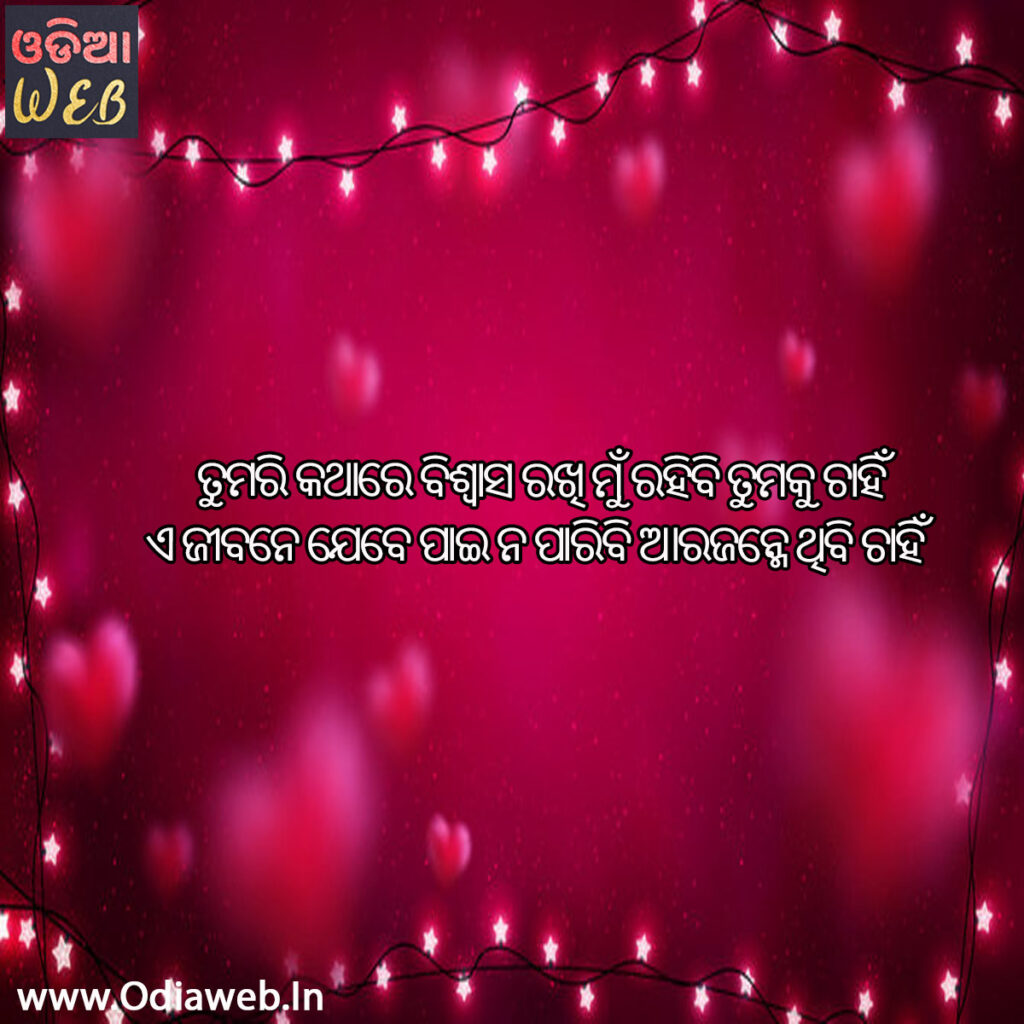 ତୁମରି କଥାରେ ବିଶ୍ୱାସ ରଖି ମୁଁ ରହିବି ତୁମକୁ ଚାହିଁ
ଏ ଜୀବନେ ଯେବେ ପାଇ ନ ପାରିବି ଆରଜନ୍ମେ ଥିବି ଚାହିଁ |
Tumari kathare bishwasa rakhi mun rahibi chahni
A jeebane jebe pai na paribi arajanme thibi chahni.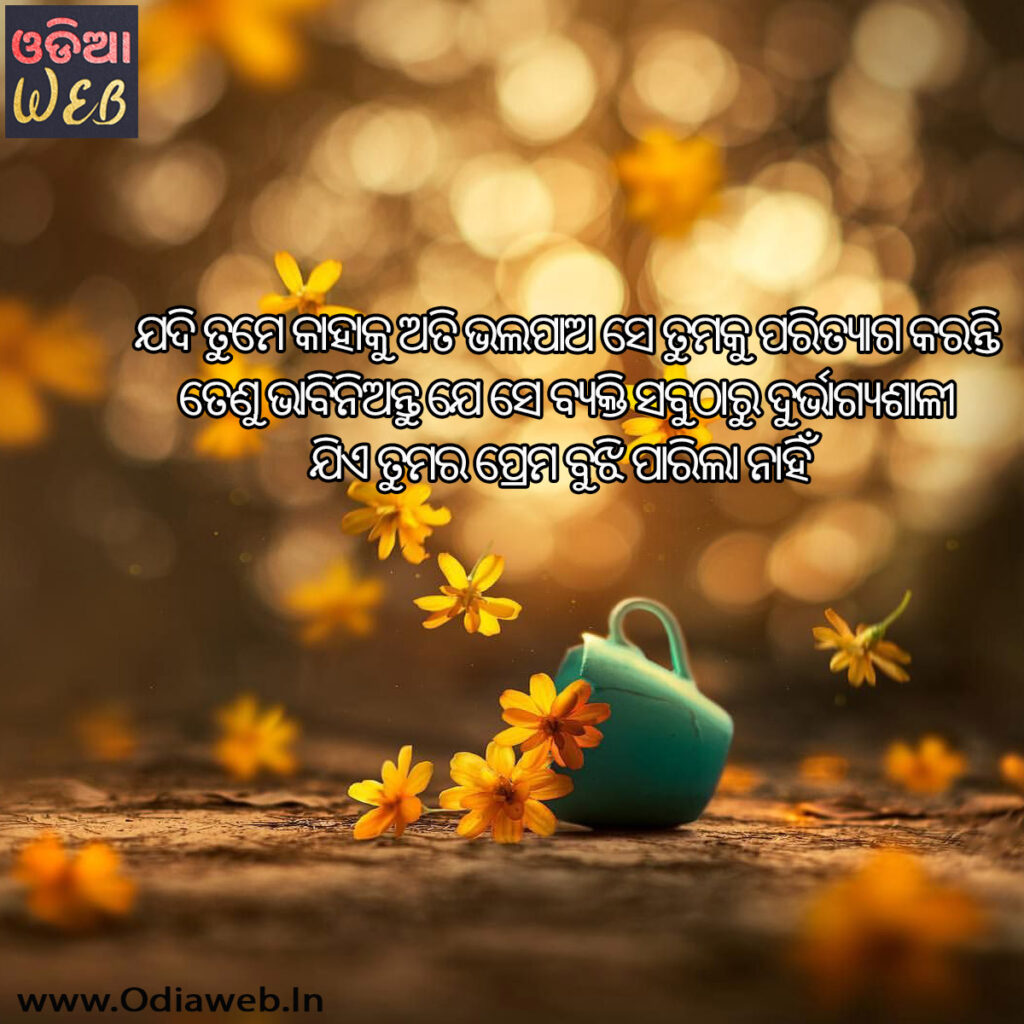 ଯଦି ତୁମେ କାହାକୁ ଅତି ଭଲପାଅ ସେ ତୁମକୁ ପରିତ୍ୟାଗ କରନ୍ତି
ତେଣୁ ଭାବିନିଅନ୍ତୁ ଯେ ସେ ବ୍ୟକ୍ତି ସବୁଠାରୁ ଦୁର୍ଭାଗ୍ୟଶାଳୀ
ଯିଏ ତୁମର ପ୍ରେମ ବୁଝି ପାରିଲା ନାହିଁ |
Jadi tume kahaku ati bhalapao se tumaku parityaga karanti
Tenu bhabiniantu je se byakti sabutharu durbhagyashila
Jie tumara prema bujhi parila nahni.
Comments
comments