Are you looking for Odia Sms for Odia lovers, then this is the perfect Odia sms you are looking for. Share this sms with your lover and impress her. Here you can find latest Odia sms in Odia language.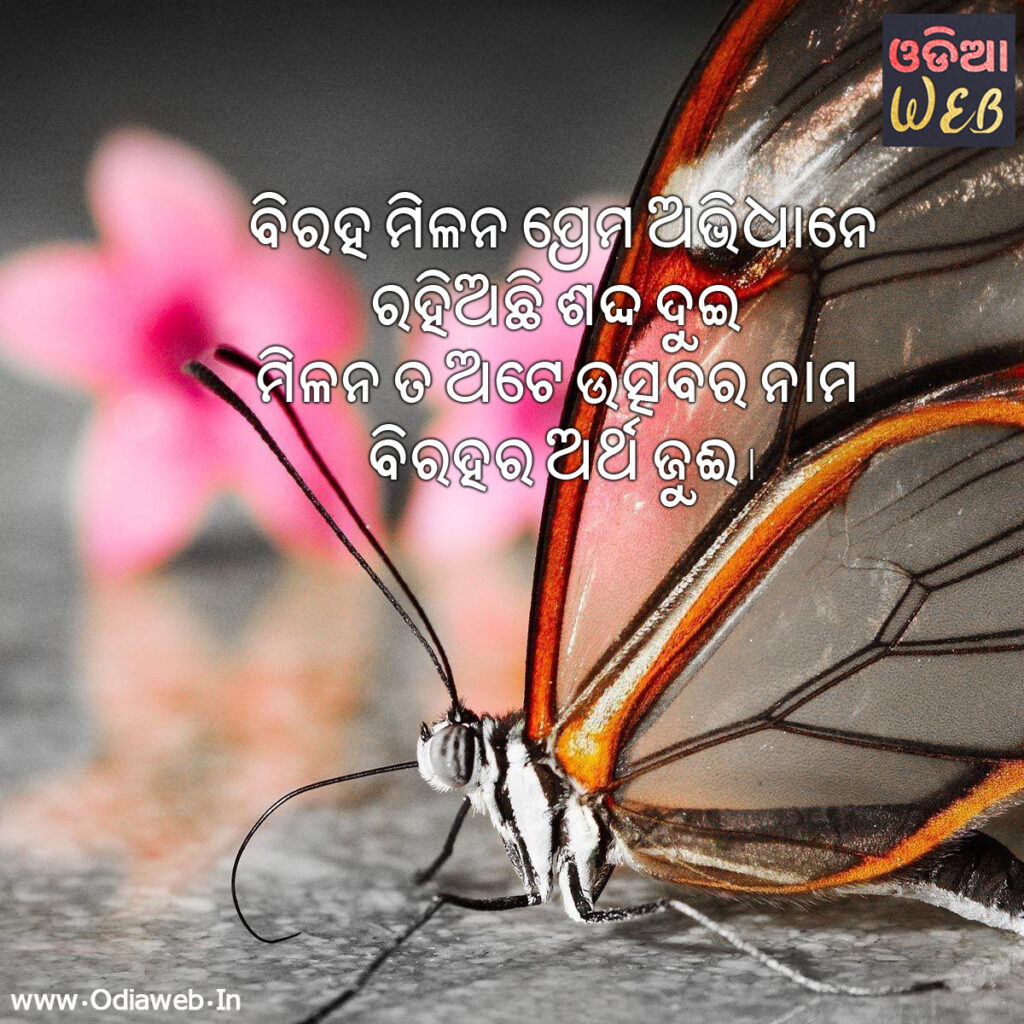 ବିରହ ମିଳନ ପ୍ରେମ ଅଭିଧାନ
ରହିଅଛି ଶବ୍ଦ ଦୁଇ
ମିଳନ ତ ଅଟେ ଉତ୍ସବର ନାମ
ବିରହର ଅର୍ଥ ଜୁଈ
Biraha milana prema abhidhana
Rahiachhi shabda dui
Milana ta ate ustabara nama
Birahara artha jui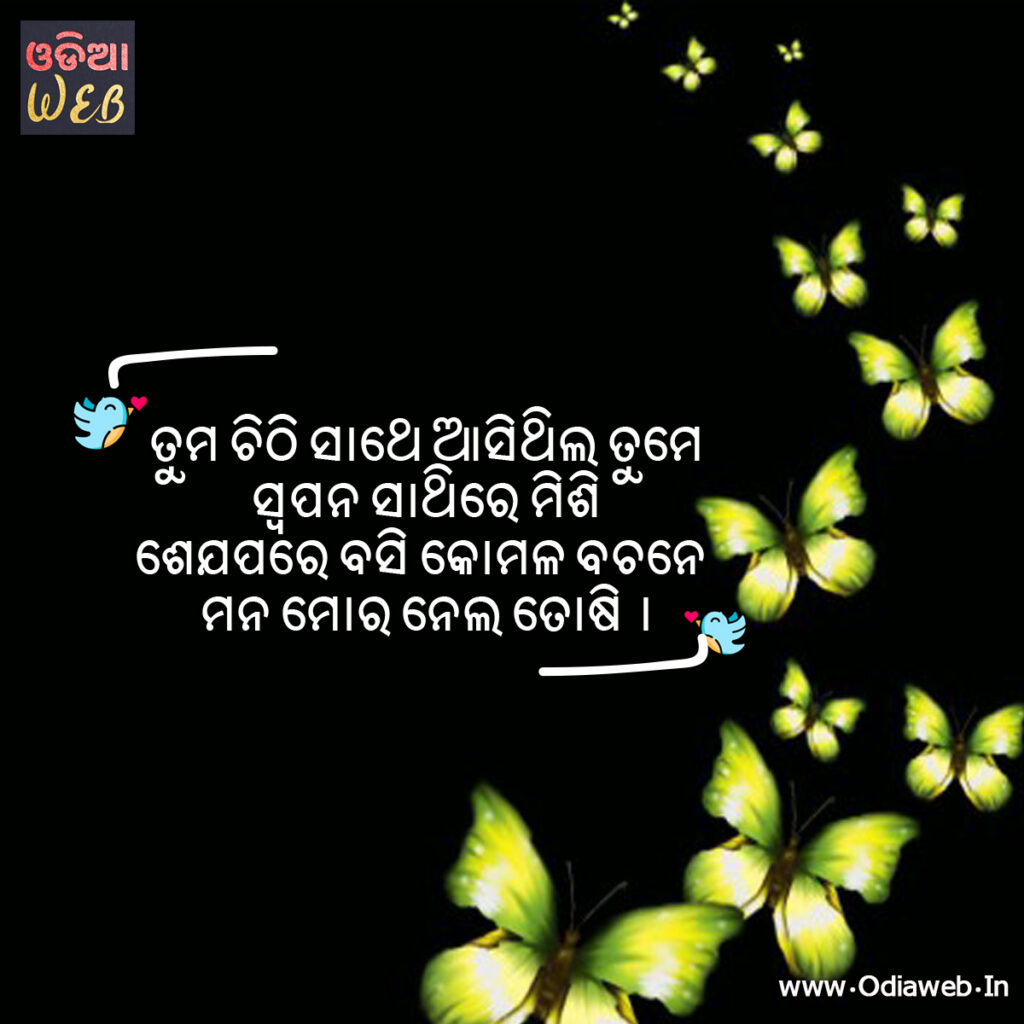 ତୁମ ଚିଠି ସାଥେ ଅସିଥିଲି ତୁମେ
ସ୍ବପନ ସାଥିରେ ମିଶି
ଶେଯପରେ ବସି କୋମଳ ବଚନେ
ମନ ମୋର ନେଲ ତୋଷି
Tuma chithi sathe ashithila tume
Swapana sathire mishi
Shejapare basi komala bachane
mana mora nela toshi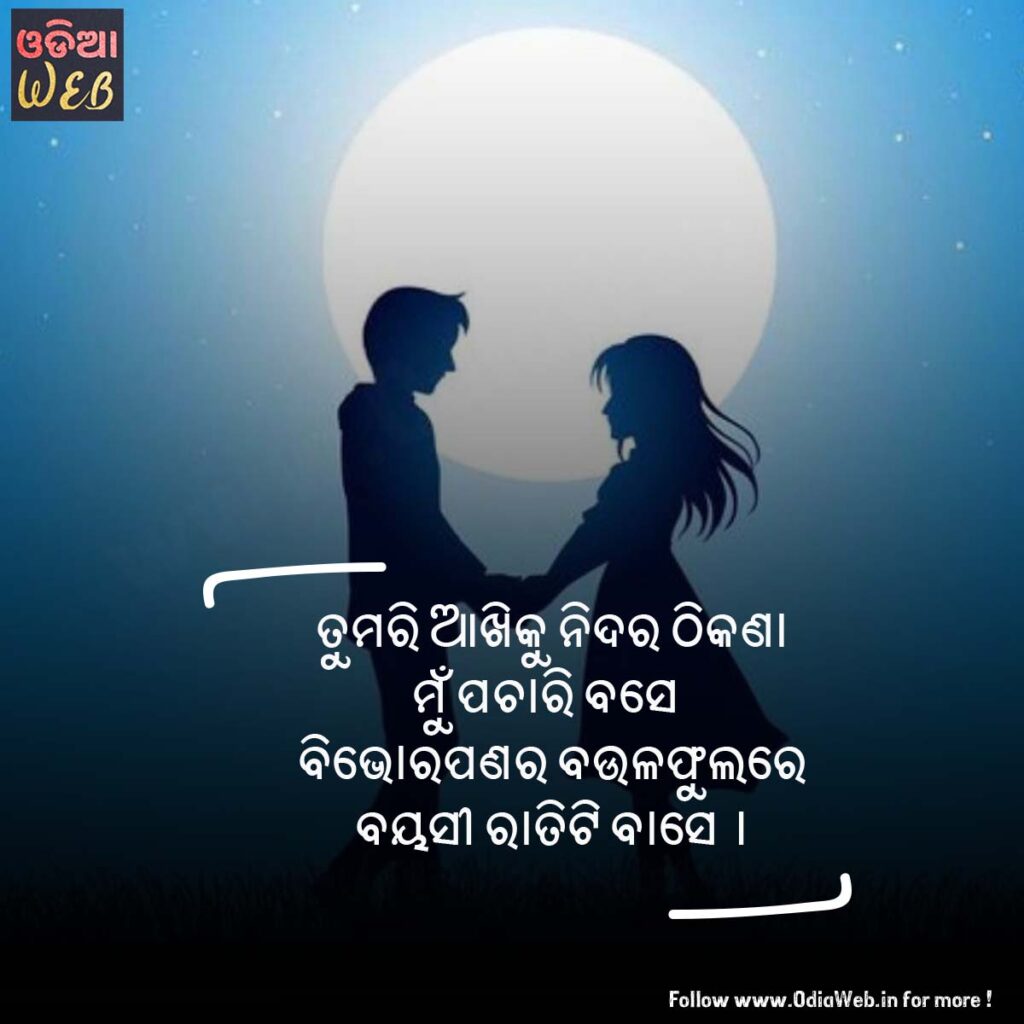 ତୁମରି ଆଖିକୁ ନିଦର ଠିକଣା
ମୁଁ ପଚାରି ବସେ
ବିଭୋରପଣରେ ବଉଳଫୁଲରେ
ବୟସୀ ରାତିଟି ବାସେ
Tumari Akhiku nidara Thikana
mun pachari base
Bibhorapanare baulaphulare
bayadee ratiti base.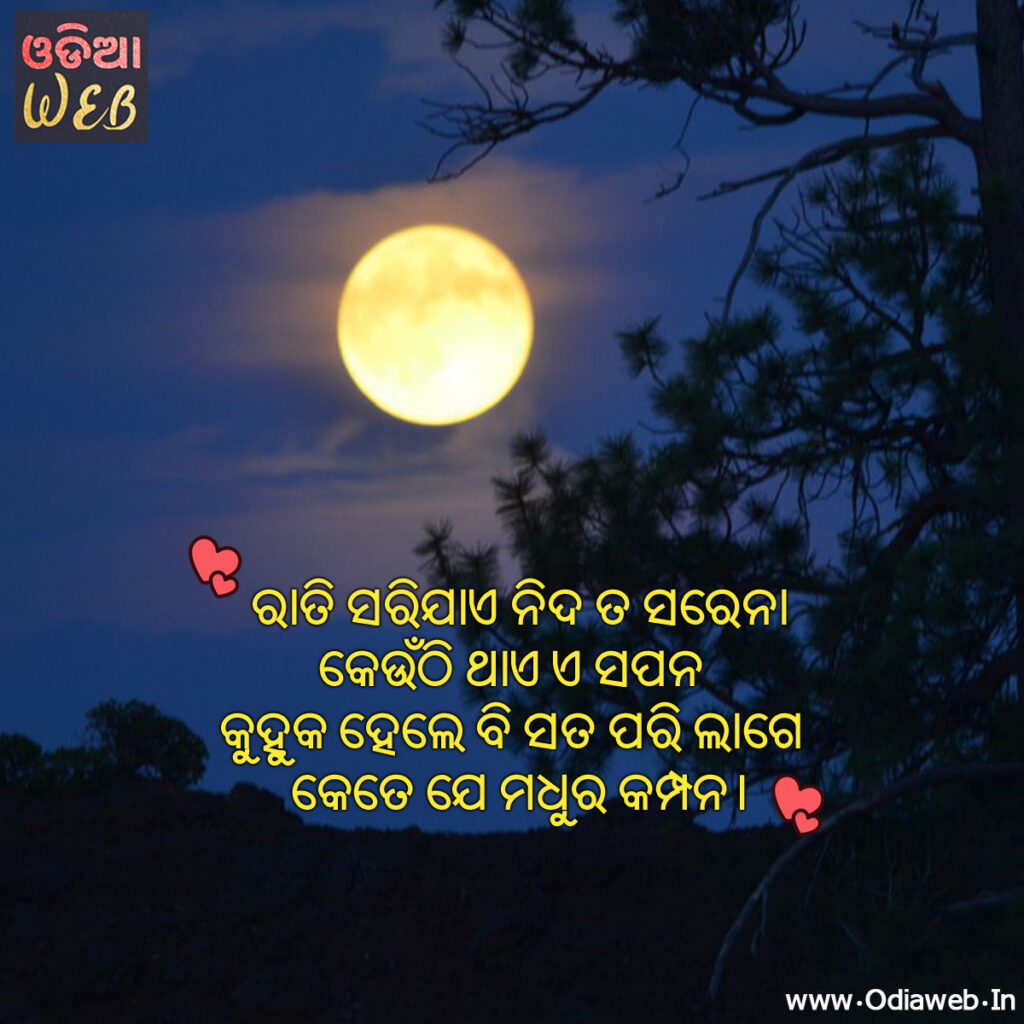 ରାତି ସରିଯାଏ ନିଦ ତ ସରେନା
କେଉଁଠି ଥାଏ ଏ ସପନ
କୁହୁକ ହେଲେ ବି ସତ ପରି ଲାଗେ
କେତେ ଯେ ମଧୁର କମ୍ପନ
Rati sarijae nida ta sarena
Keuthi thae ta sapana
Kuhuka hele bi sata pari lage
kete je madhura kampana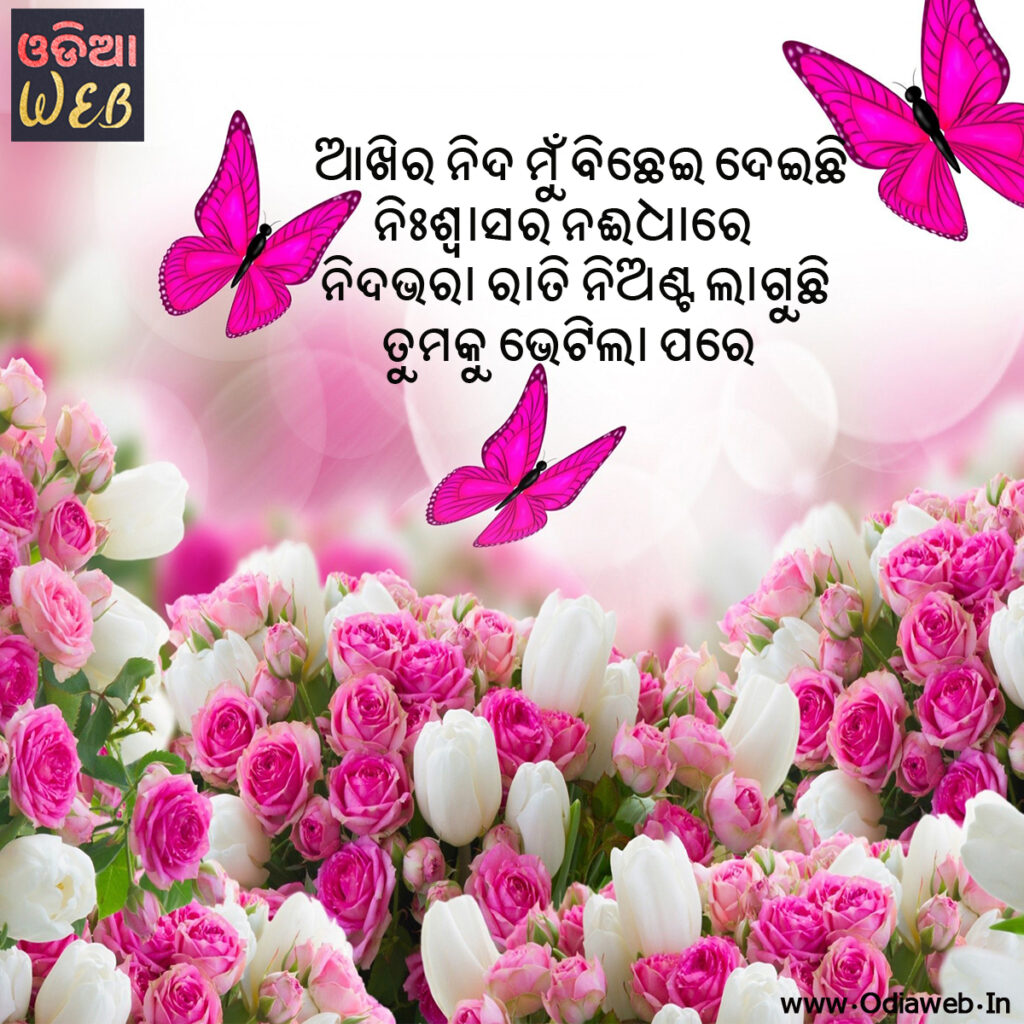 ଆଖିର ନିଦ ମୁଁ ବିଛେଇ ଦେଇଛି
ନିଃଶ୍ବାସର ନଈଧାର
ନିଦଭରା ରାତି ନିଅଣ୍ଟ ଲାଗୁଛି
ତୁମକୁ ଭେଟିଲା ପରେ
Akhira nida mun bichhei deichhi
nishwasare naidhara
nidabhara rati nianta laguchi
tumaku bhetila pare
Comments
comments