Are you looking for Odia   Sms for Odia lovers, then this is the perfect Odia sms you are looking for. Share this sms with your lover and impress her. Here you can find latest Odia sms in Odia language.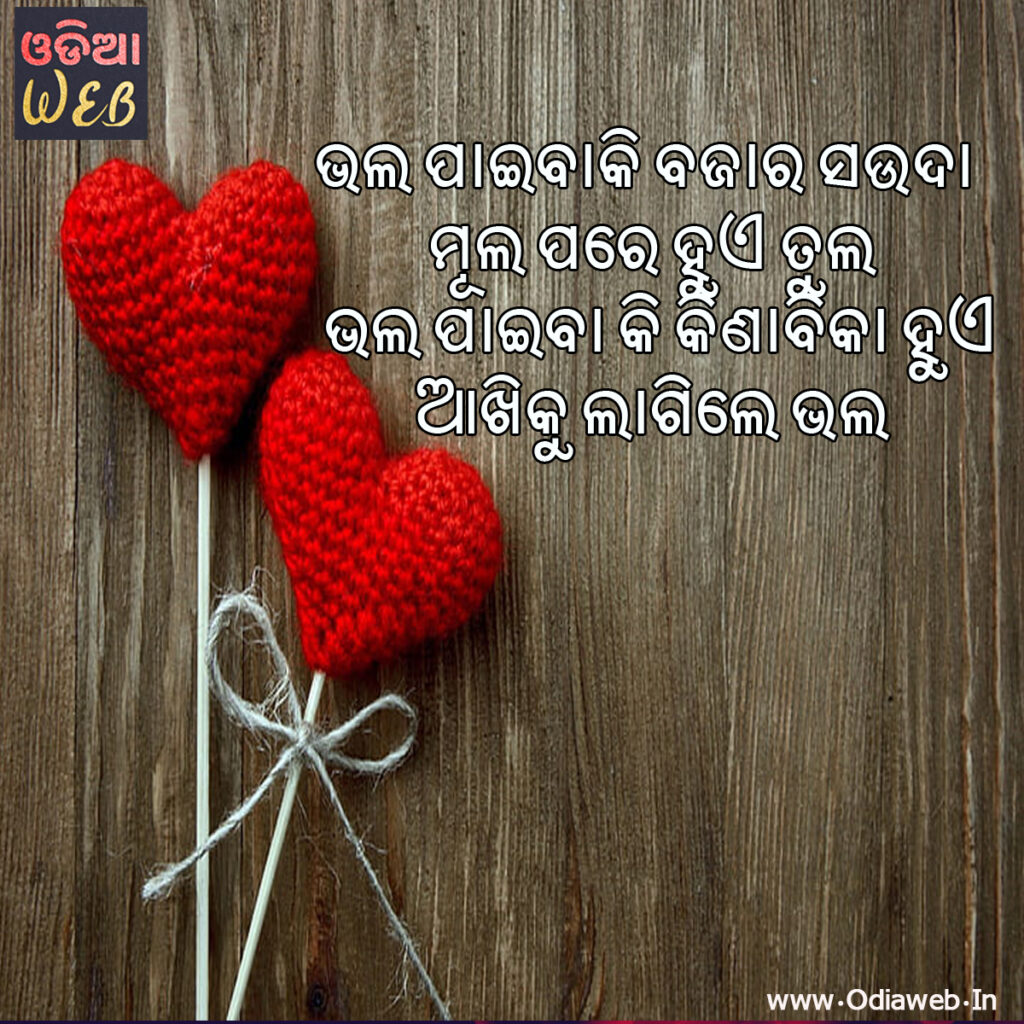 ଭଲ ପାଇବାକି ବଜାର ସଉଦା
ମୂଲ ପରେ ହୁଏ ତୁଲ
ଭଲ ପାଇବା କି କିଣାବିକା ହୁଏ
ଆଖିକୁ ଲାଗିଲେ ଭଲ
Bhala paibaki bajara sauda
mula pare hue tula
bhala paiba ki kinabika hue
Akhiku Lagile bhala.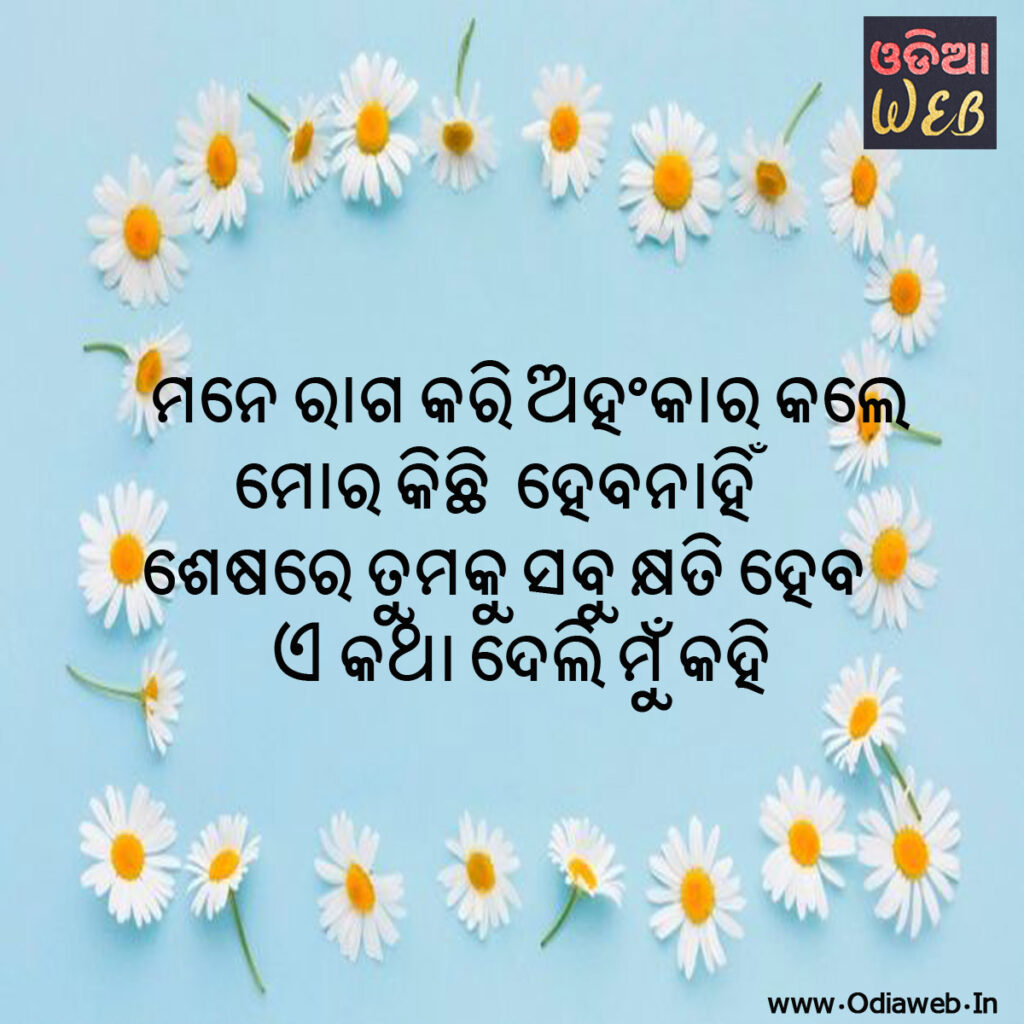 ମନେ ରାଗ କରି ଅହଂକାର କଲେ
ମୋର କିଛି ହେବନାହିଁ
ଶେଷରେ ତୁମକୁ ସବୁ କ୍ଷତି ହେବ
ଏ କଥା ଦେଲି ମୁଁ କହି
Mane raga kari ahnakara kale
Mora kichhi heba nahni
Sheshare tumaku sabu kshyati heba
E katha deli mun kahi.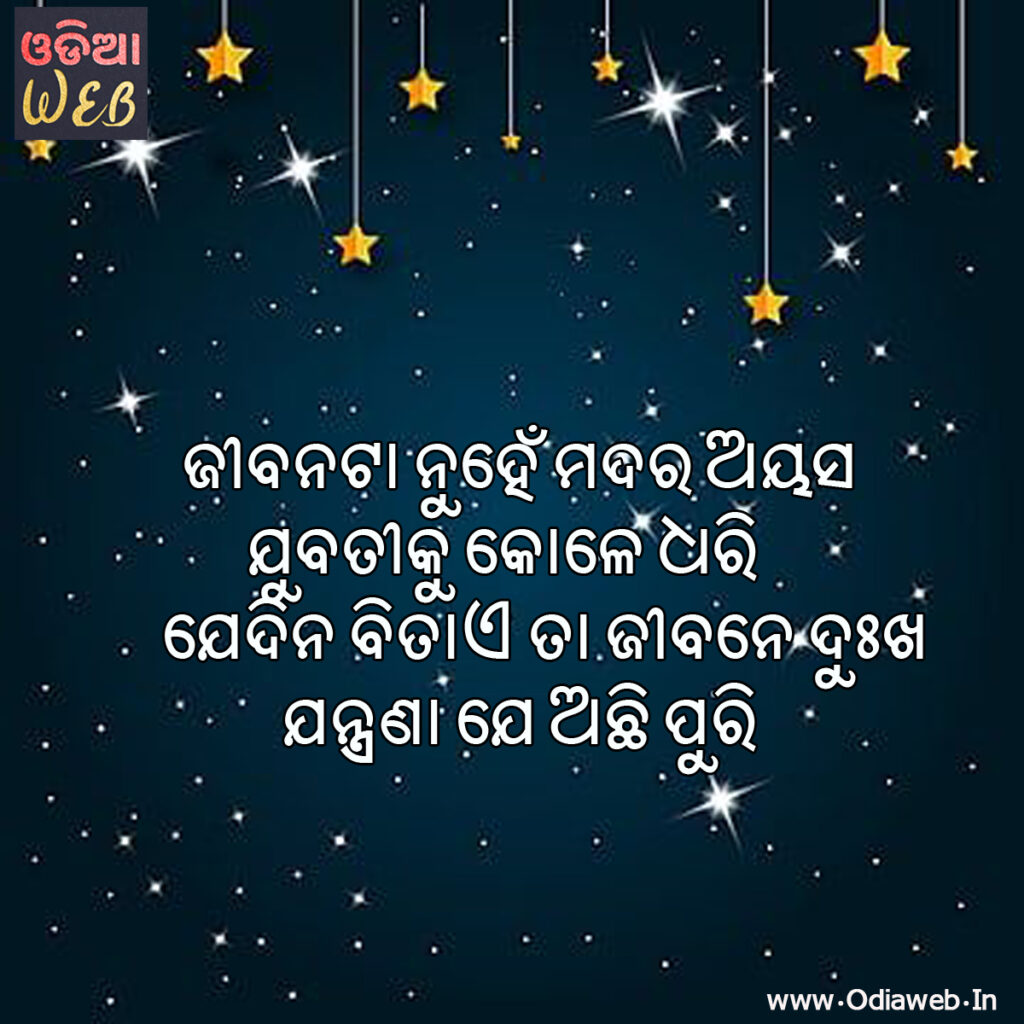 ଜୀବନଟା ନୁହେଁ ମଦର ଅୟସ
ଯୁବତୀକୁ କୋଳେ ଧରି
ଯେଦିନ ବିତାଏ ତା ଜୀବନ ଦୁଃଖ
ଯନ୍ତ୍ରଣା ଯେ ଅଛି ପୁରି
Jeebanata nuhne madara ayasa
Jubateeku kole dhari
Jedina bitae ta jeebana duhkha
Jantrana je achhi puri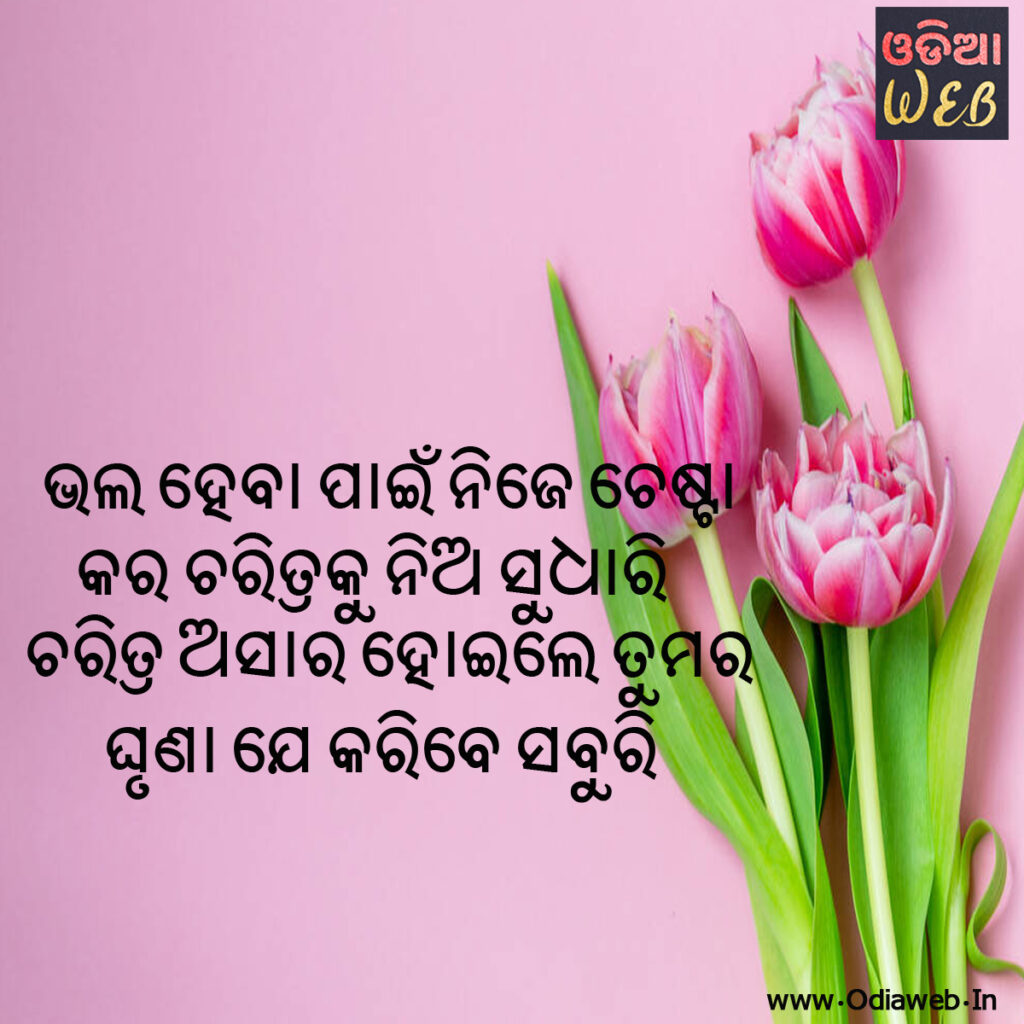 ଭଲ ହେବା ପାଇଁ ନିଜେ ଚେଷ୍ଟା
କର ଚରିତ୍ରକୁ ନିଅ ସୁଧାରି
ଚରିତ୍ର ଅସାର ହୋଇଲେ ତୁମର
ଘୃଣା ଯେ କରିବେ ସବୁରି
Bhala heba pain nije chesta
kara charitraku nia sudhari
charitra asara hoile tumara
Ghruna je karibe saburi.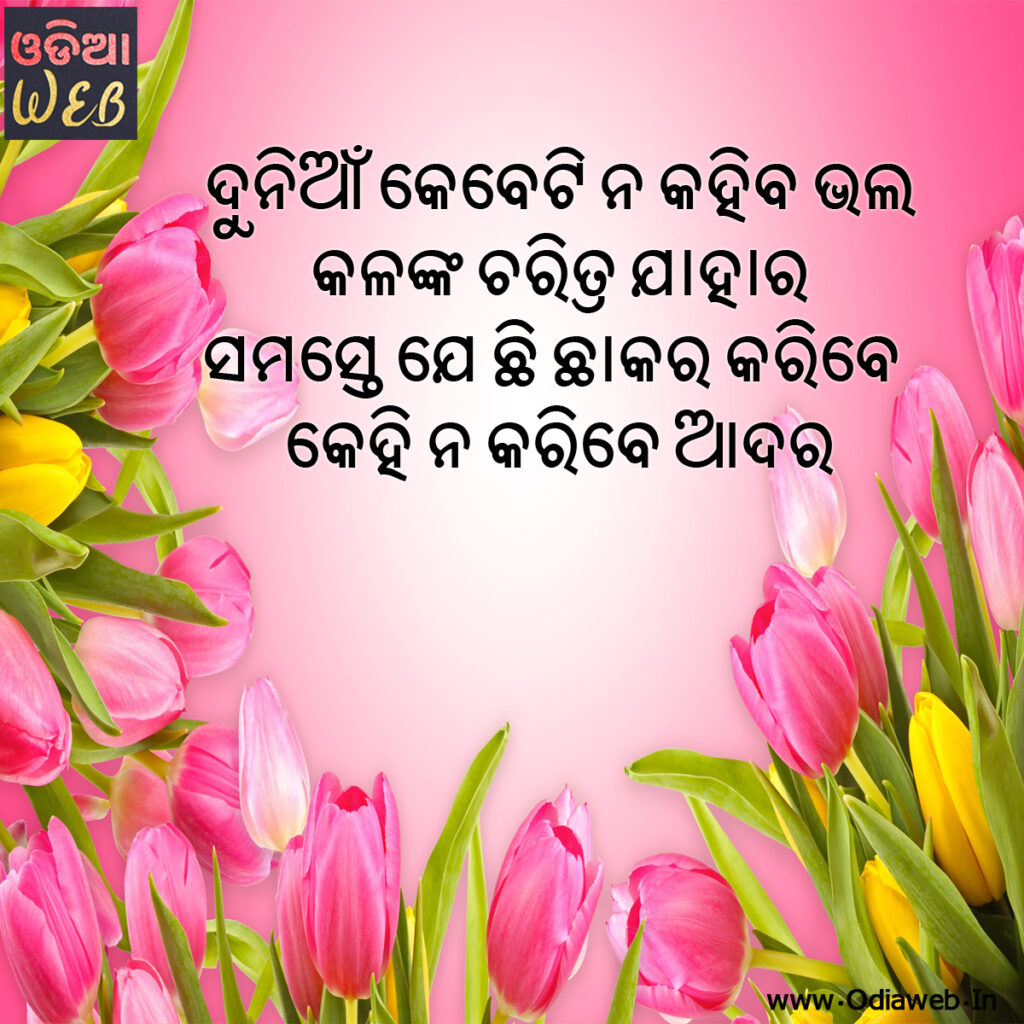 ଦୁନିଆଁ କେବେଟି ନ କହିବ ଭଲ
କଳଙ୍କ ଚରିତ୍ର ଯାହାର
ସମସ୍ତେ ଯେ ଛି ଛାକର କରିବେ
କେହି ନ କରିବେ ଆଦର
Dunia kebeti na kahiba bhala
Kalanka charitra jahara
Samaste je chi chakara karibe
Kehi na karibe Adara.
Comments
comments