Are you looking for Odia  Sms for Odia lovers, then this is the perfect Odia sms you are looking for. Share this sms with your lover and impress her. Here you can find latest Odia sms in Odia language.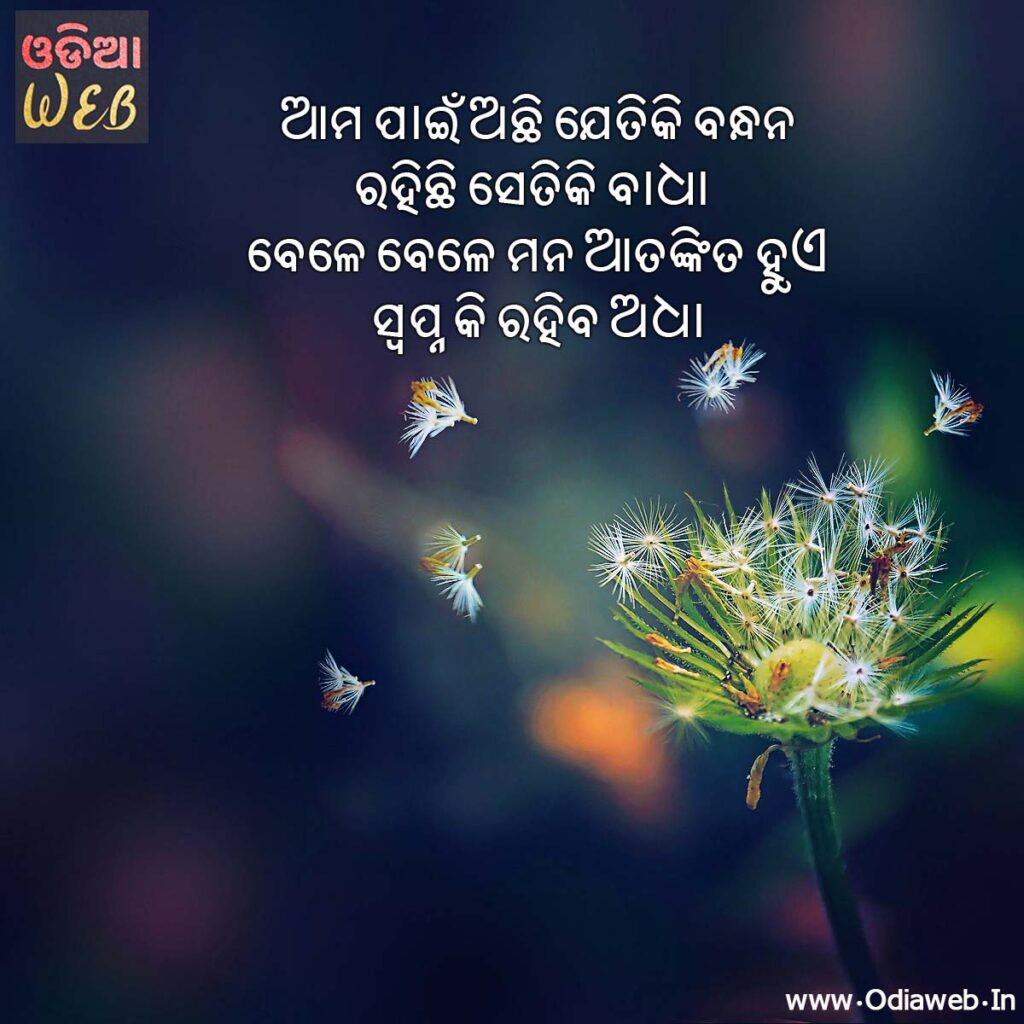 ଆମ ପାଇଁ ଅଛି ଯେତିକି ବନ୍ଧନ
ଋହିଛି ସେତିକି ବାଧା
ବେଳେ ବେଳେ ମନ ଆତଙ୍କିତ ହୁଏ
ସ୍ବପ୍ନ କି ରହିବ ଅଧା
Ama pain achhi jetiki bandhana
Rahichhi setiki badha
Bele bele mana atankita hue
swapna ki rahiba adha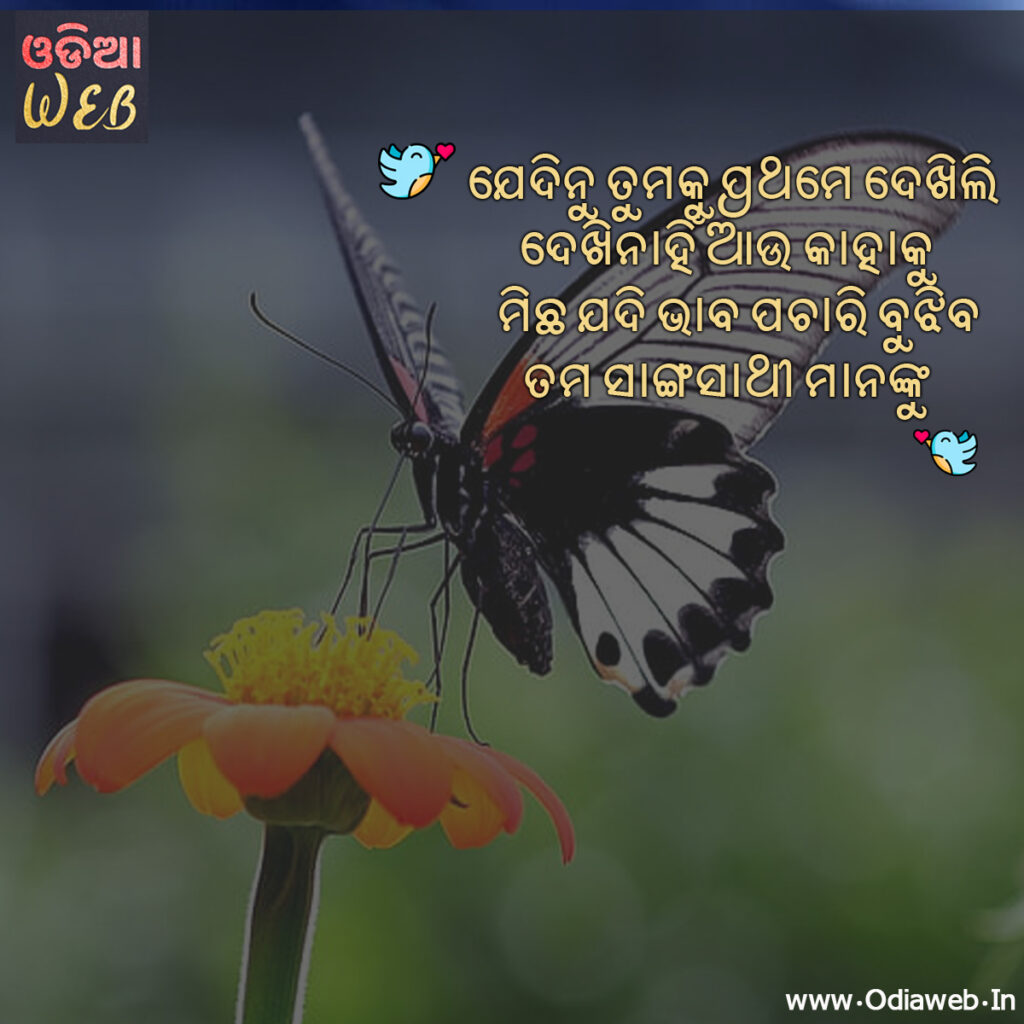 ଯେଦିନୁ ତୁମକୁ ପ୍ରଥମେ ଦେଖିଲି
ଦେଖିନାହିଁ ଆଉ କାହାକୁ
ମିଛ ଯଦି ଭାବ ପଚାରି ବୁଝିବ
ତମ ସାଙ୍ଗସାଥୀମାନଙ୍କୁ
Jedinu tumaku prathame dekhili
Dekhinahni au kahaku
Michha jadi bhaba pachari bujhiba
Tama sangasatheemananku.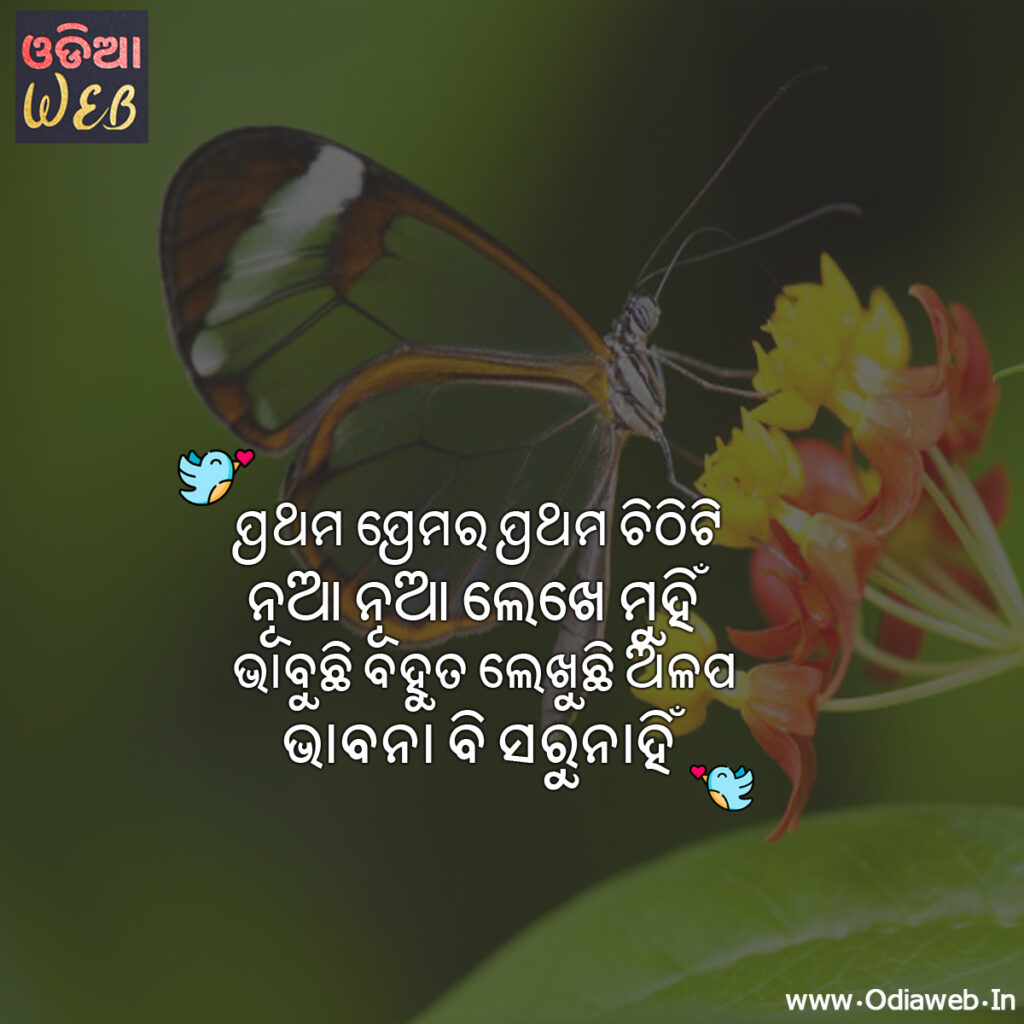 ପ୍ରଥମ ପ୍ରେମରେ ପ୍ରଥମ ଚିଠିଟି
ନୂଆ ନୂଆ ଲେଖେ ମୁହିଁ
ଭାବୁଛି ବହୁତ ଲେଖୁଛି ଅଳପ
ଭାବନା ବି ସରିନାହିଁ
Prathama premare prathama chithiti
Nua nua lekhe muhni
Bhabuchhi bahuta lekhuchi alapa
bhabana bi sarinahni.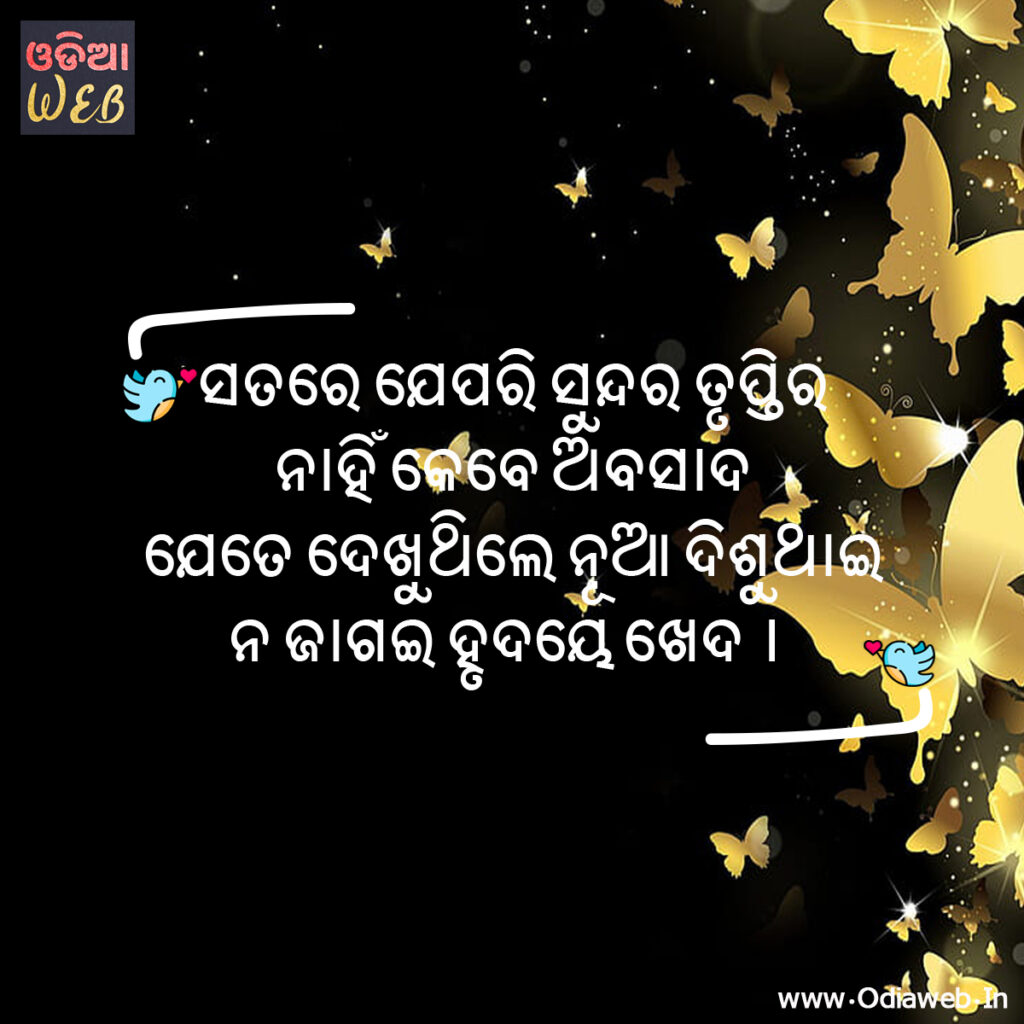 ସତରେ ଯେପରି ସୁନ୍ଦର ତୃପ୍ତିର
ନାହିଁ କେବେ ଅବସାଦ
ଯେତେ ଦେଖୁଥିଲେ ନୂଆ ଦିଶୁଥାଇ
ନ ଜାଗଇ ହୃଦୟ ଖେଦେ

Satare jepari sundara truptira
Nahni kebe abadsada
Jete dekhuthile nua dishuthai
Na jagai hrudaya khede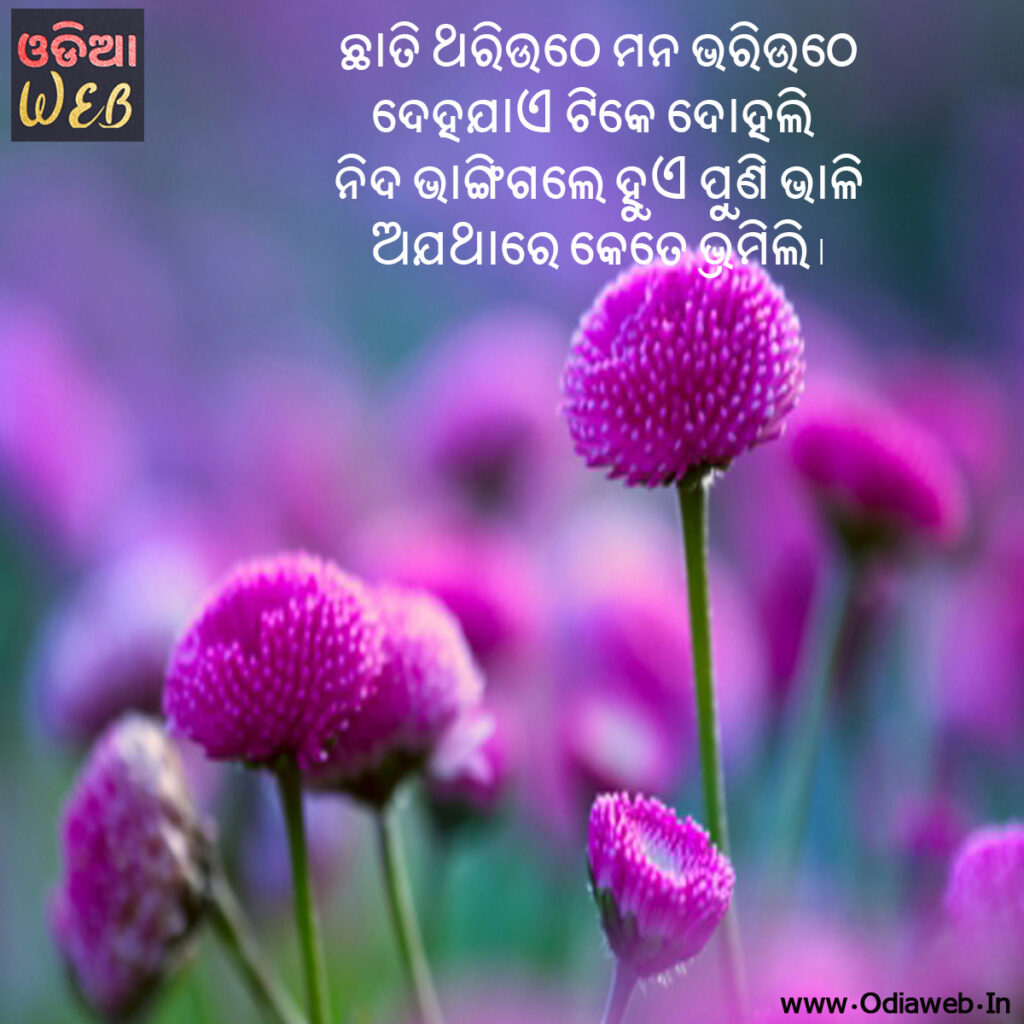 ଛାତି ଥରିଉଠେ ମନ ଭରି ଊଠେ
ଦେହଯାଏ ଟିକେ ଦୋହଲି
ନିଦ ଭାଙ୍ଗିଗଲେ ହୁଏ ପୁଣି ଭାଳି
ଅଯଥାରେ କେତେ ଭ୍ରମିଲି
Chhati thariuthe mana bhari uthe
Dehajae tike dohali
Nida bhangijae hue puni bhali
Ajathare kete bhramili
Comments
comments