Are you looking for Odia sms, then this is the perfect Odia sms you are looking for. Share this sms with your lover and impress her. Here you can find latest Odia sms in Odia language.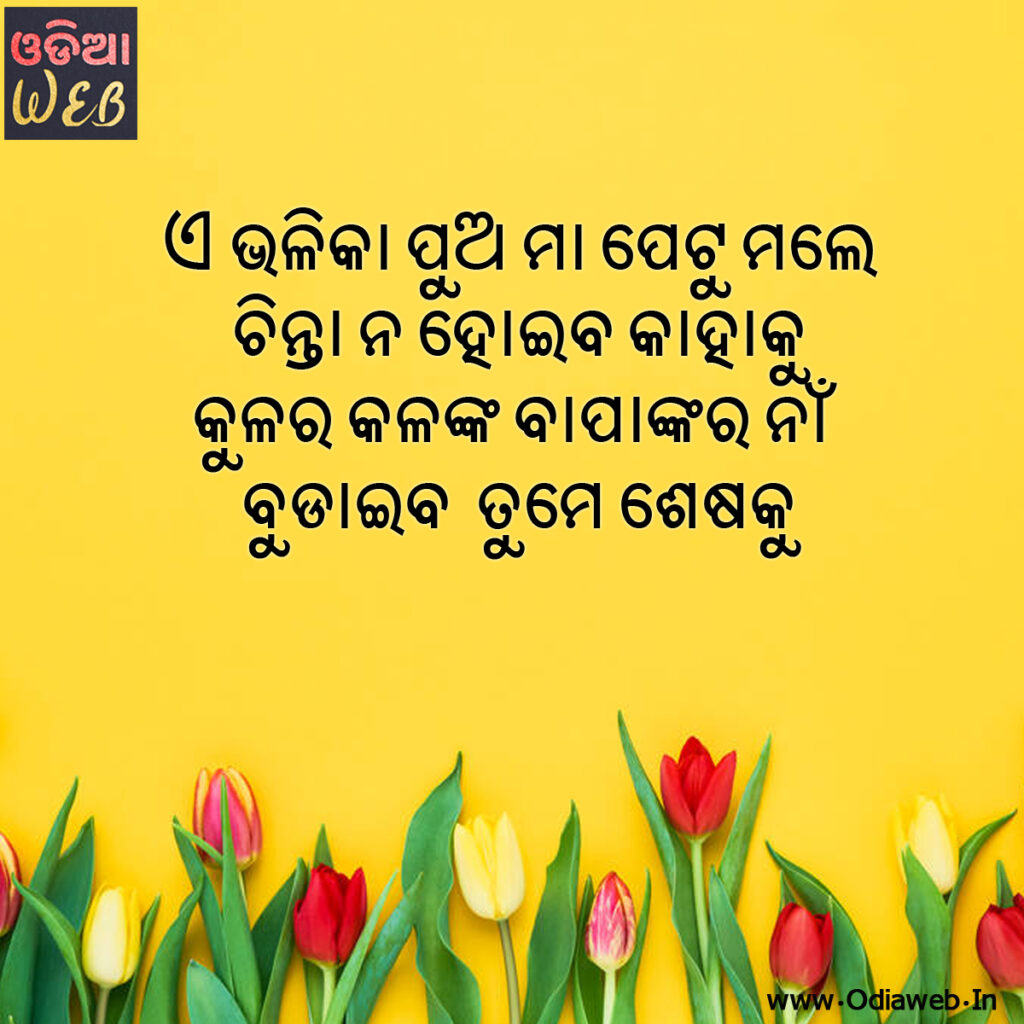 ଏ ଭଳିକା ପୁଅ ମା ପେଟୁ ମଲେ
ଚିନ୍ତା ନ ହୋଇବ କାହାକୁ
କୁଳର କଳଙ୍କ ବାପାଙ୍କର ନାଁ
ବୁଡାଇବ ତୁମେ ଶେଷକୁ
A bhalika pua ma petu male
Chinta na hoiba kahaku
Kulara kalanka bapankara na
Budaiba tume sheshaku.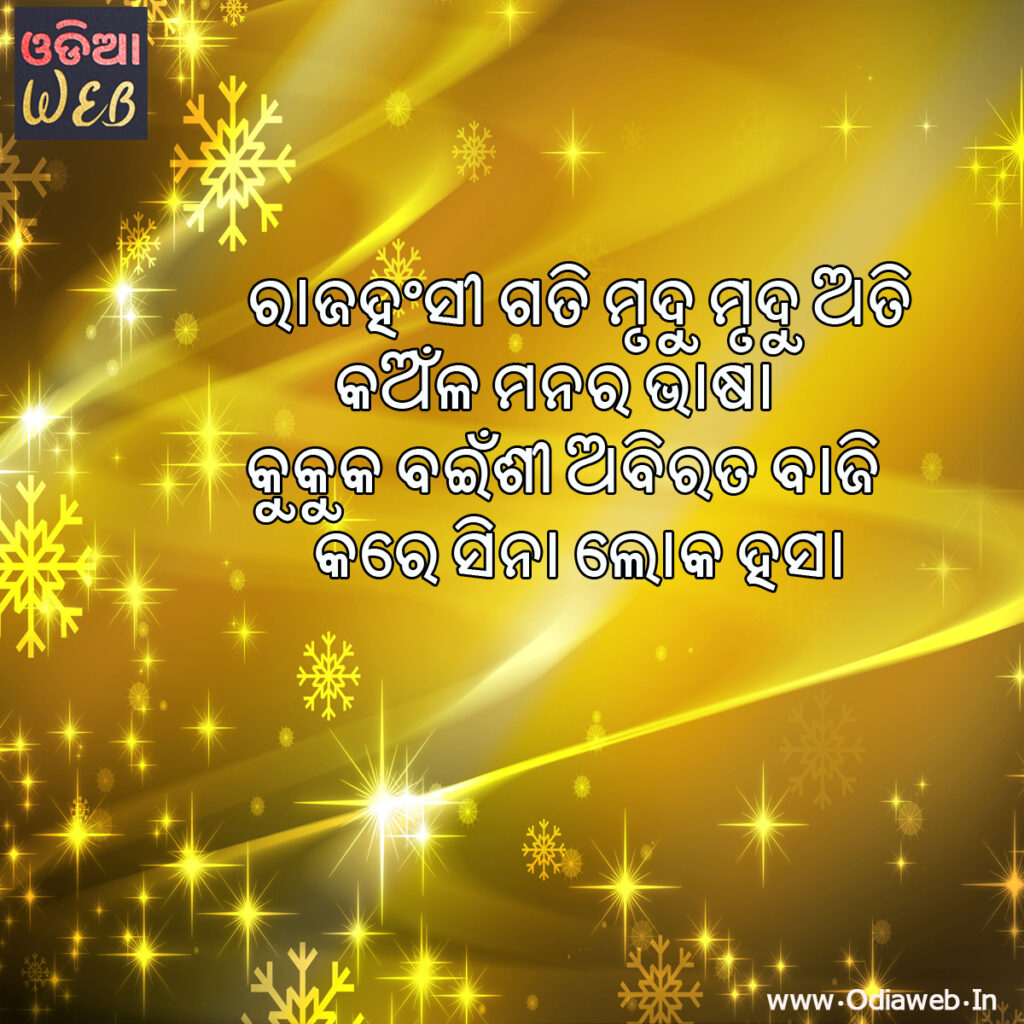 ରାଜହଂସୀ ଗତି ମୃଦୁ ମୃଦୁ ଅତି
କଅଁଳ ମନର ଭାଷା
କୁକୁଳ ବଇଁଶୀ ଅବିରତ ବାଜି
କରେ ସିନା ଲୋକ ହସା
Rajahansee gati mrudu ati
kaanala manara bhasha
kukula bainshee abirata baji
kare sina loka hasa.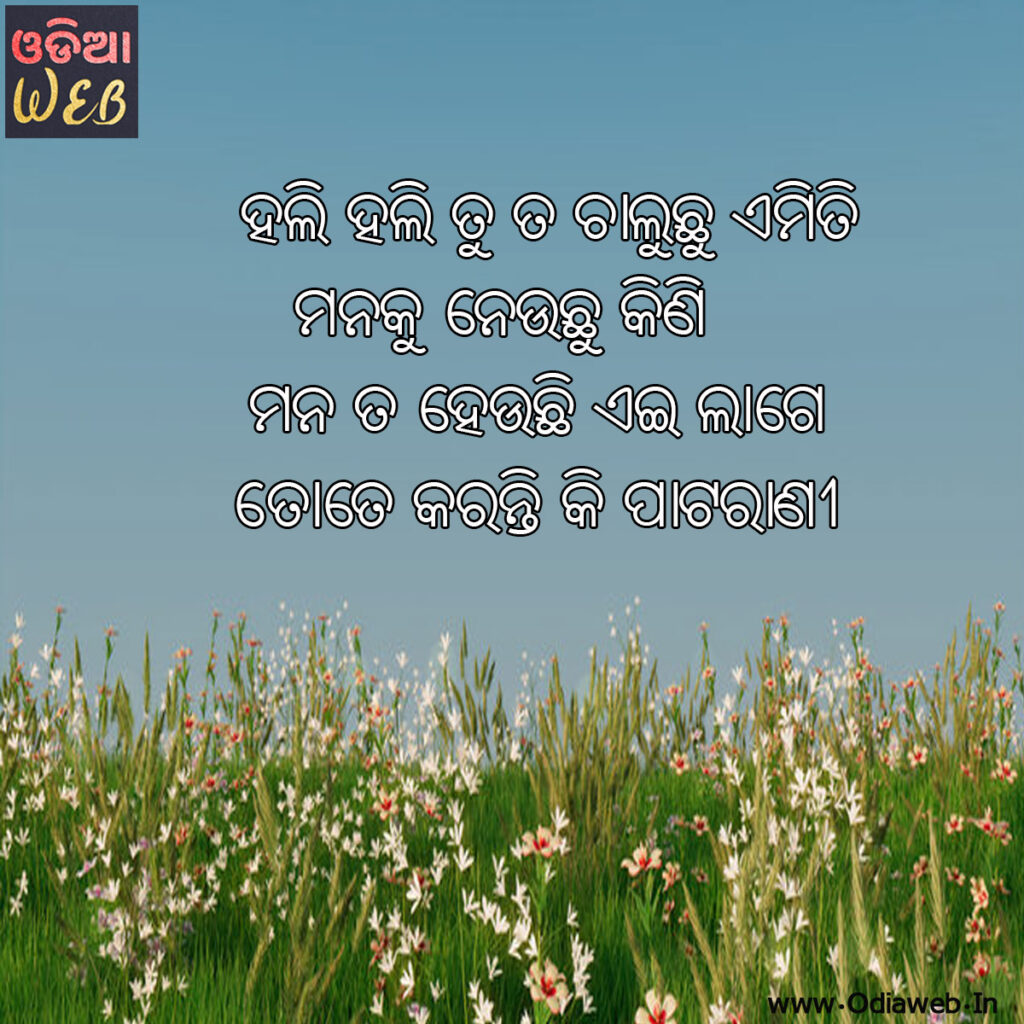 ହଲି ହଲି ତୁ ଚାଲିଛୁ ଏମିତି
ମନକୁ ନେଉଛି କିଣି
ମନ ତ ହେଉଛି ଏଇ ଲାଗେ
ତତେ କରନ୍ତି କି ପାଟରାଣୀ
Hali Hali tu chalichhu emiti
Manaku neuchi kini
Mana ta heuchi ei lage
Tate karanti ki pataranee.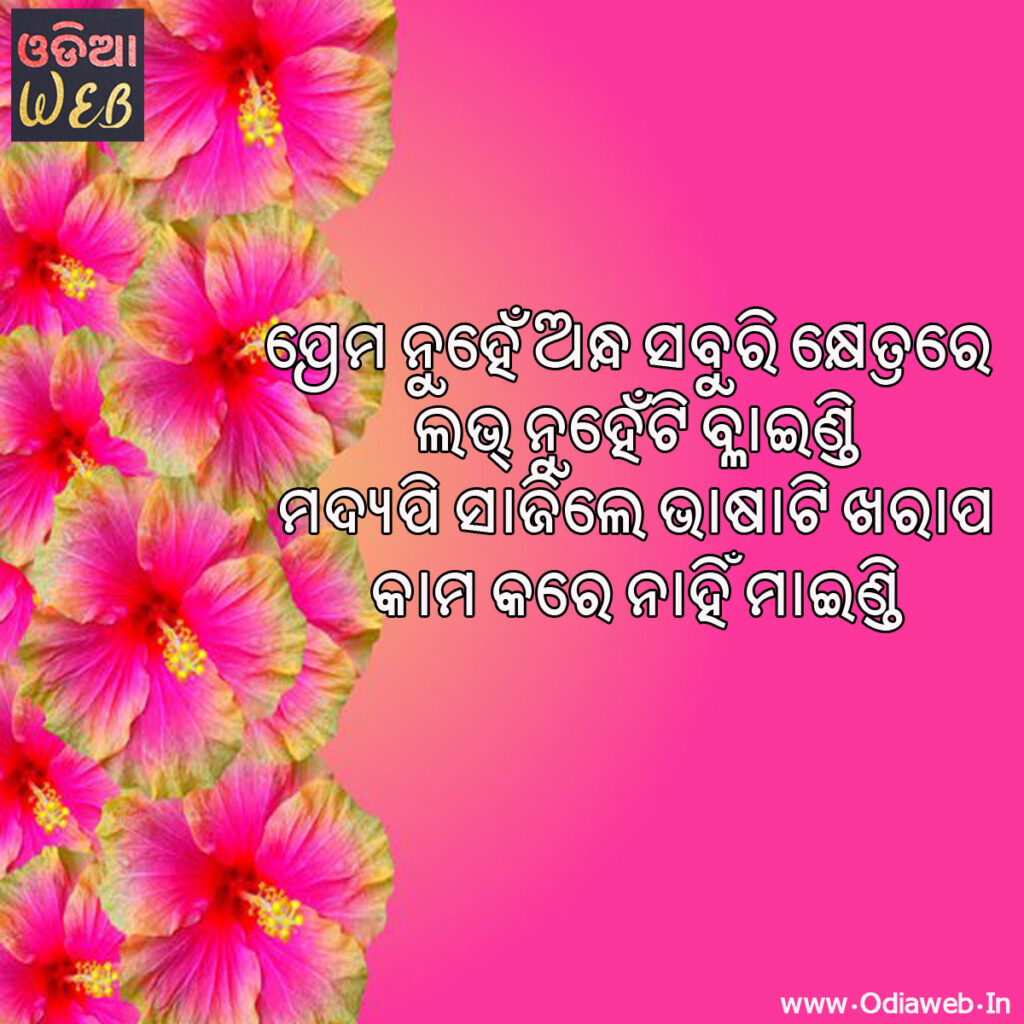 ପ୍ରେମ ନୁହେଁ ଅନ୍ଧ ସବୁରି କ୍ଷେତ୍ରରେ
ଲଭ୍ ନୁହେଁଟି ବ୍ଲାଇଣ୍ଡି
ମଦ୍ୟପି ସାଜିଲେ ଭାଷାଟି ଖରାପ
କାମ କରେ ନାହିଁ ମାଇଣ୍ଡି
Prema nuhne andha saburi kshetrare
Love nuhne ti blind
Madyapi sajile bhashati kharap
Kama kare nahni mind.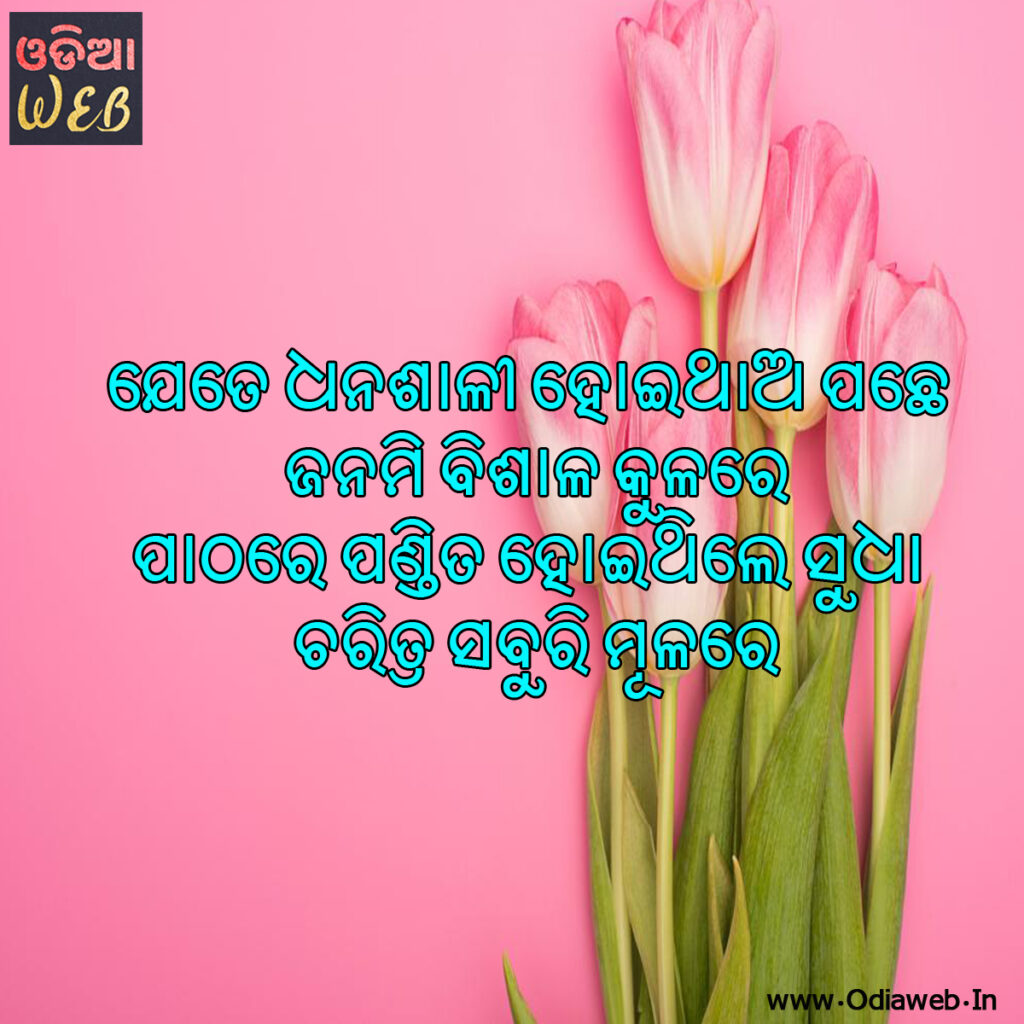 ଯେତେ ଧନଶାଳୀ ହୋଇଥାଅ ପଛେ
ଜନମି ବିଶାଳ କୁଳରେ
ପାଠରେ ପଣ୍ଡିତଅ ହୋଇଥିଲେ ସୁଧା
ଚରିତ୍ର ସବୁରି ମୂଳରେ
Jete dhana shalee hoithaa pachhe
Janami bishala kulare
Pathare pandita hoithile sudha
Charitra saburi mulare.
Comments
comments