Are you looking for Odia Sad Sms for Odia lovers, then this is the perfect Odia sms you are looking for. Share this sms with your lover and impress her. Here you can find latest Odia sms in Odia language.
ଯେତେବେଳେ ସମ୍ପର୍କ ନୂଆ ହୁଏ
ଲୋକମାନେ କଥା ହେବାକୁ ବାହାନା କରନ୍ତି
କିନ୍ତୁ ଯେତେବେଳେ ସମ୍ପର୍କ ପୁରୁଣା ହୋଇଯାଏ
ଲୋକମାନେ ବାହାରି ଯିବାକୁ ବାହାନା ଖୋଜନ୍ତି
Jetebele samparka nua hue
Lokamane katha hebaku bahana karanti
Kintu jetebele samparka puruna hoijae
Lokamane bahari jibaku bahana khojanti.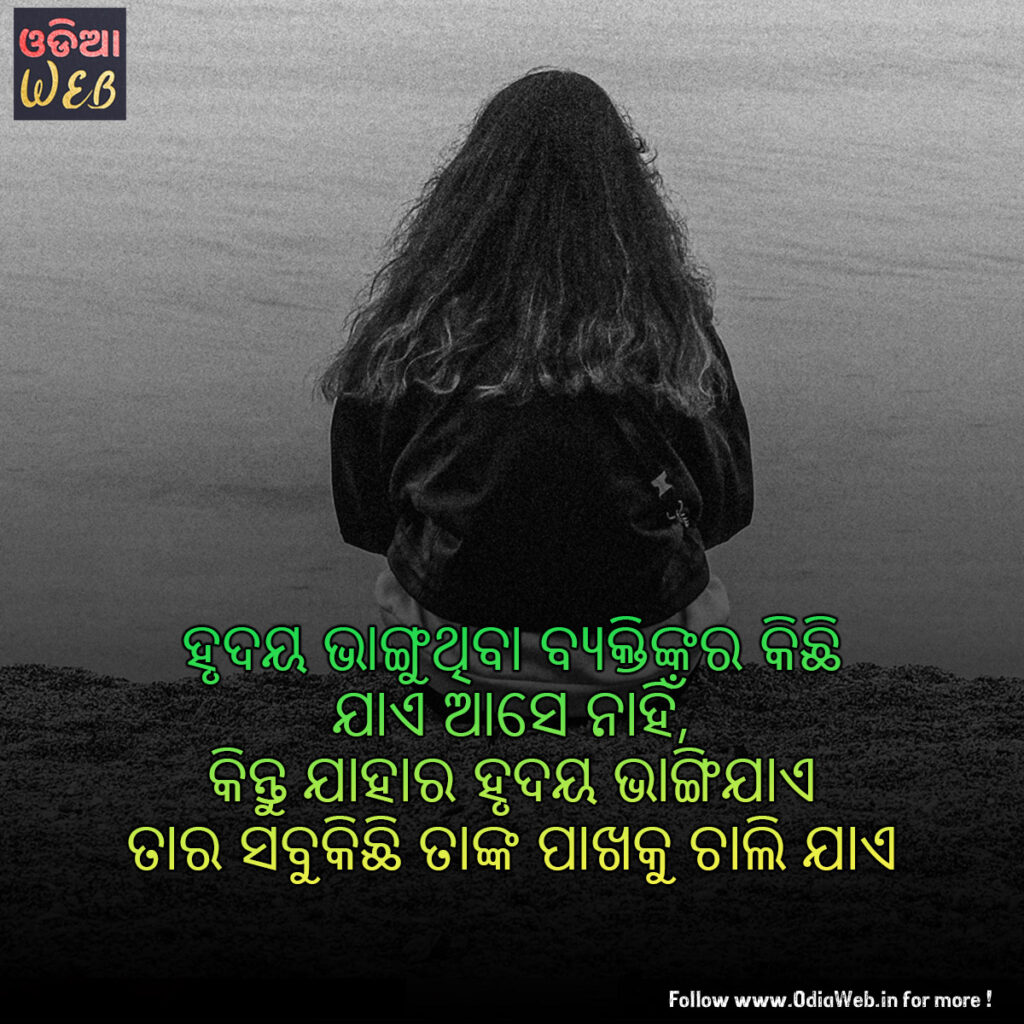 ହୃଦୟ ଭାଙ୍ଗୁଥିବା ବ୍ୟକ୍ତିଙ୍କର କିଛି
ଯାଏ ଆସେ ନାହିଁ,
କିନ୍ତୁ ଯାହାର ହୃଦୟ ଭାଙ୍ଗିଯାଏ
ତାର ସବୁକିଛି ତାଙ୍କ ପାଖକୁ ଚାଲି ଯାଏ
Hrudaya bhanguthiba byaktinkara kichhi
Jae ase nahni ,
Kintu jahara hrudaya bhangijae
Tara sabukichhi tanka pakharu chali jae.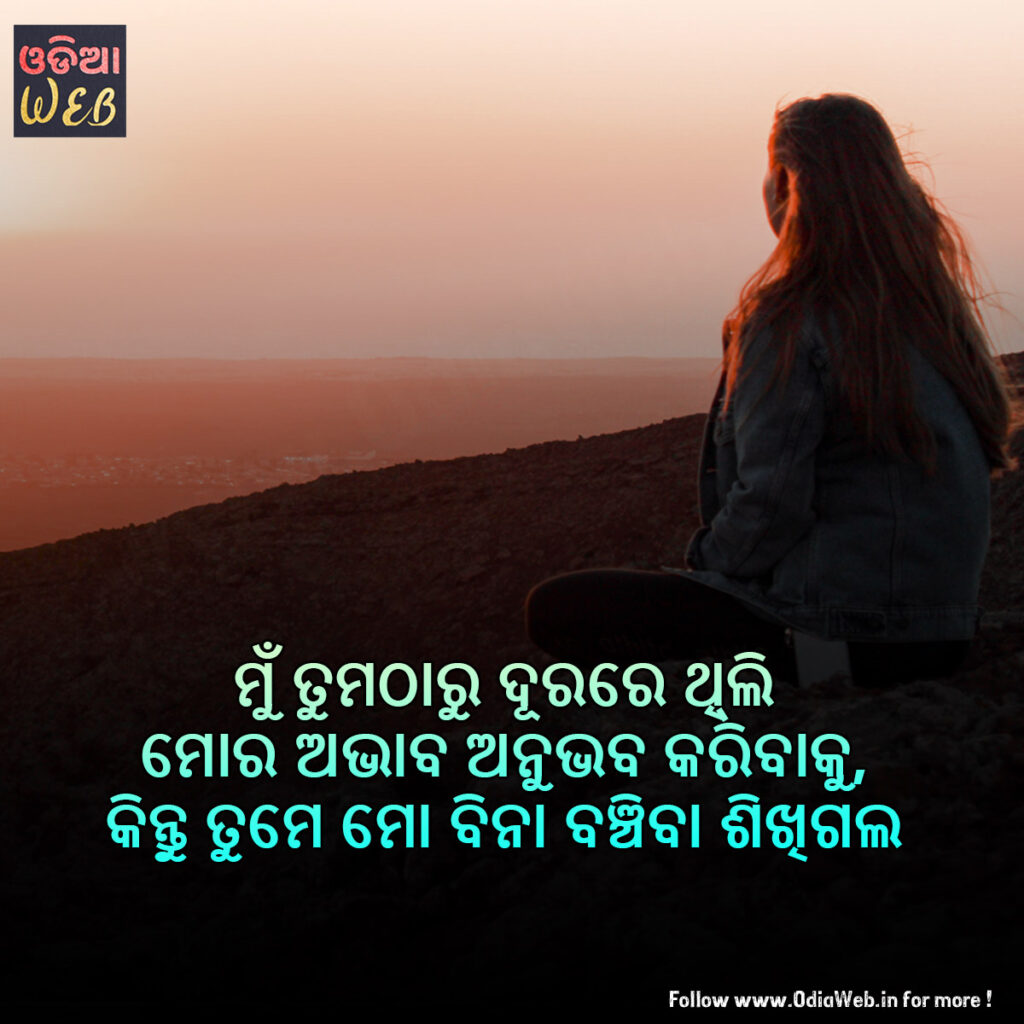 ମୁଁ ତୁମଠାରୁ ଦୂରରେ ଥି୍ଲି
ମୋର ଅଭାବ ଅନୁଭବ କରିବାକୁ,
କିନ୍ତୁ ତୁମେ ମୋ ବିନା ବଞ୍ଚିବା ଶିଖିଗଲ
Mun tumatharu durare thili
Mora abhaba anubhaba karibaku
Kintu tume mo bina banchiba shikhigala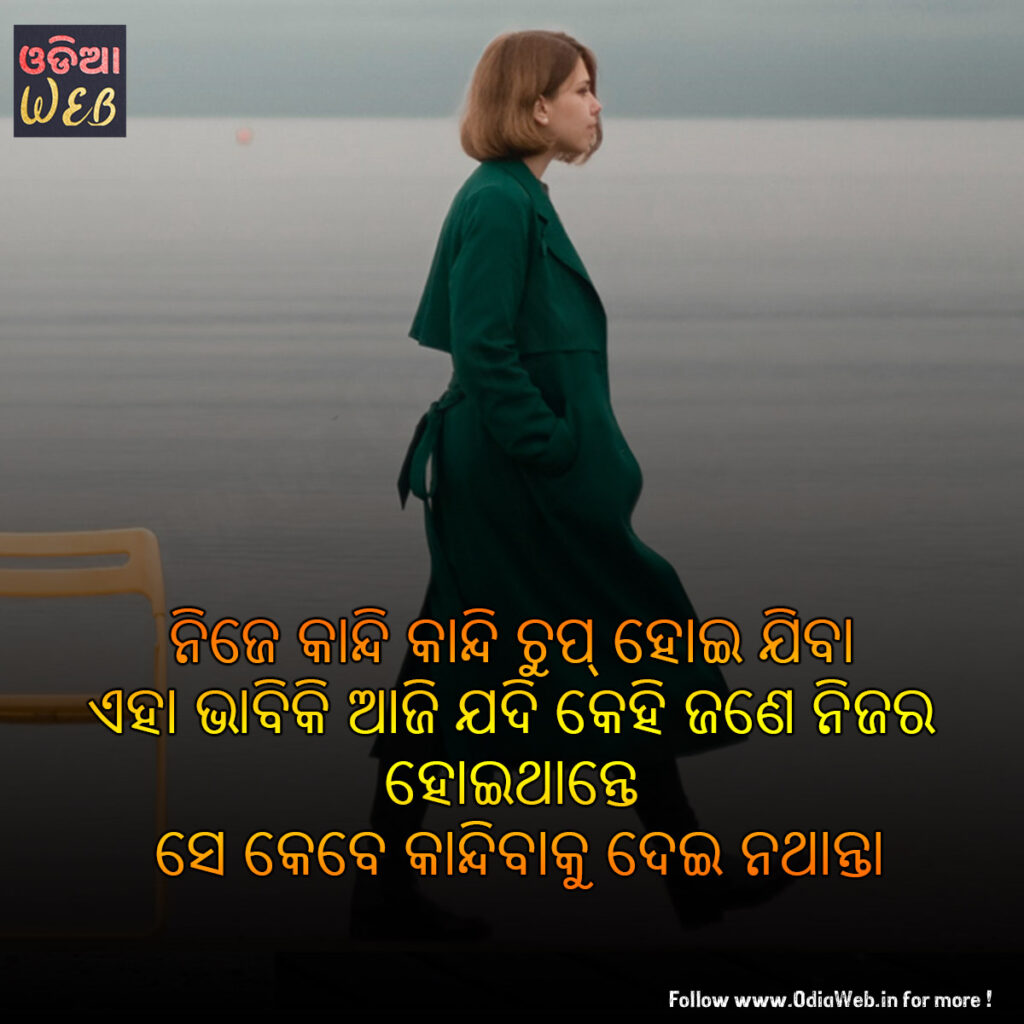 ନିଜେ କାନ୍ଦି କାନ୍ଦି ଚୁପ୍ ହୋଇ ଯିବା
ଏହା ଭାବିକି ଆଜି ଯଦି କେହି ଜଣେ ନିଜର ହୋଇଥାନ୍ତେ
ସେ କେବେ କାନ୍ଦିବାକୁ ଦେଇ ନଥାନ୍ତା
Nije kandi kandi chup hoijiba
EhA bhabiki aji jadi kehi jane nijara hoithante
Se kebe kandhibaku deinathanta.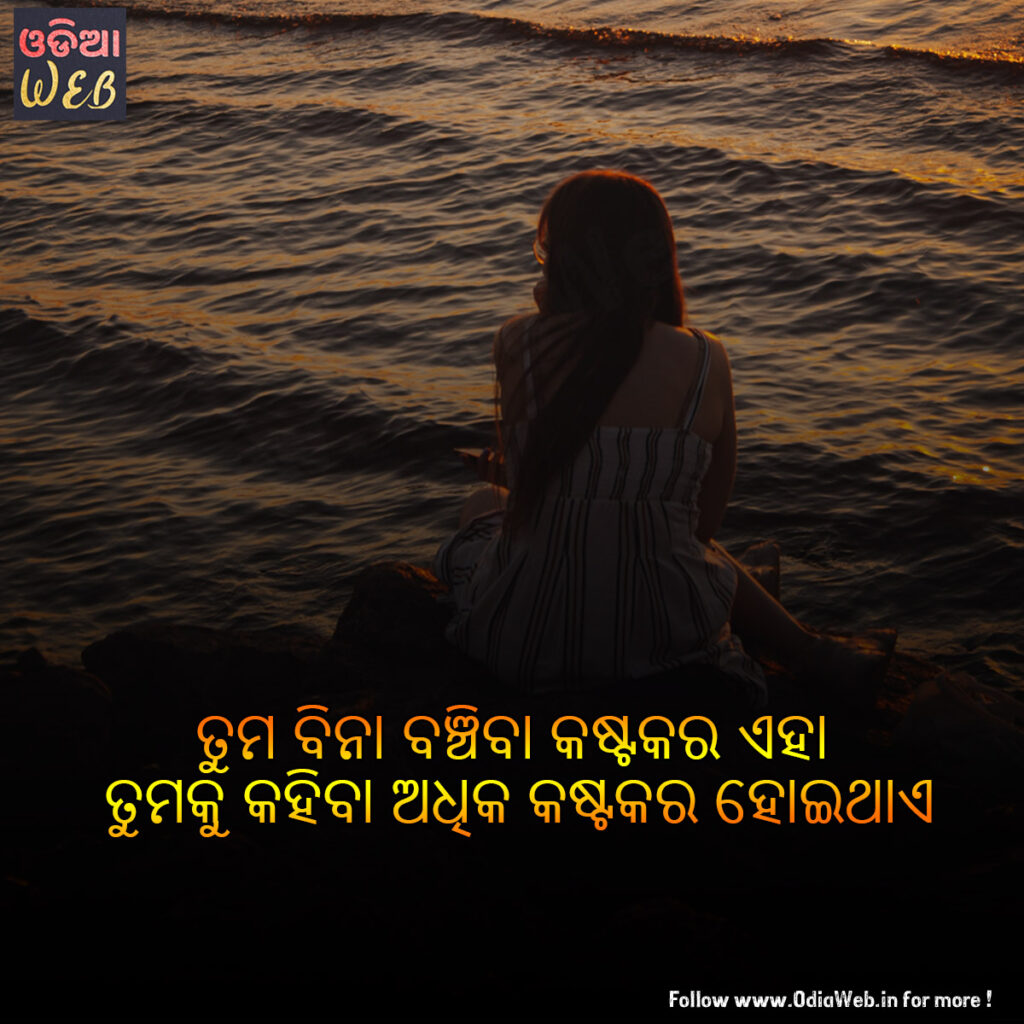 ତୁମ ବିନା ବଞ୍ଚିବା କଷ୍ଟକର ଏହା
ତୁମକୁ କହିବା ଅଧିକ କଷ୍ଟକର ହୋଇଥାଏ
Tuma bina banchiba kastakara
Tumaku kahiba adhika kashtakara hoithae.
Comments
comments