Are you looking for Odia Morning then this is the perfect Odia sms you are looking for. Share this sms with your lover and impress her. Here you can find latest Odia sms in Odia language.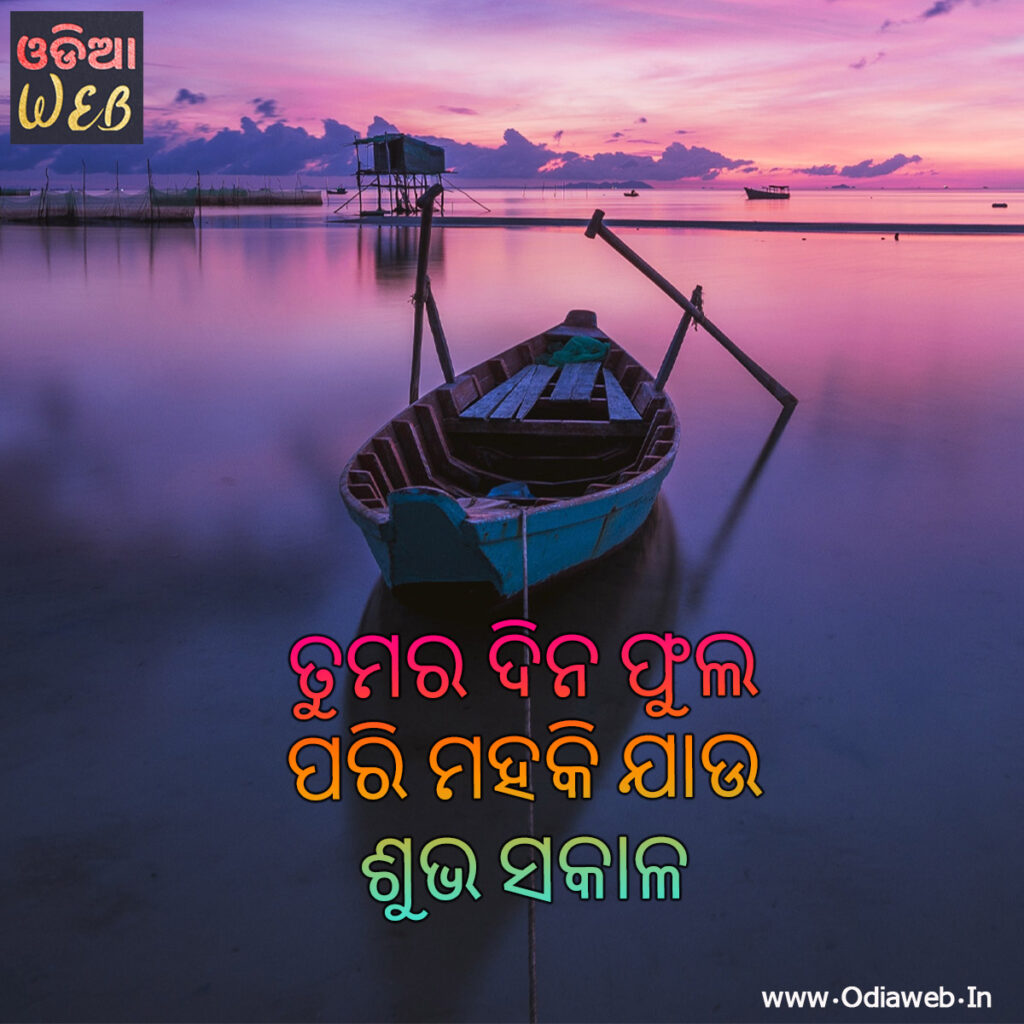 ତୁମର ଦିନ ଫୁଲ ପରି
ମହକି ଯାଉ
ଶୁଭ ସକାଳ
Tumara dina phula pari
Mahaki jau
Shubha Sakala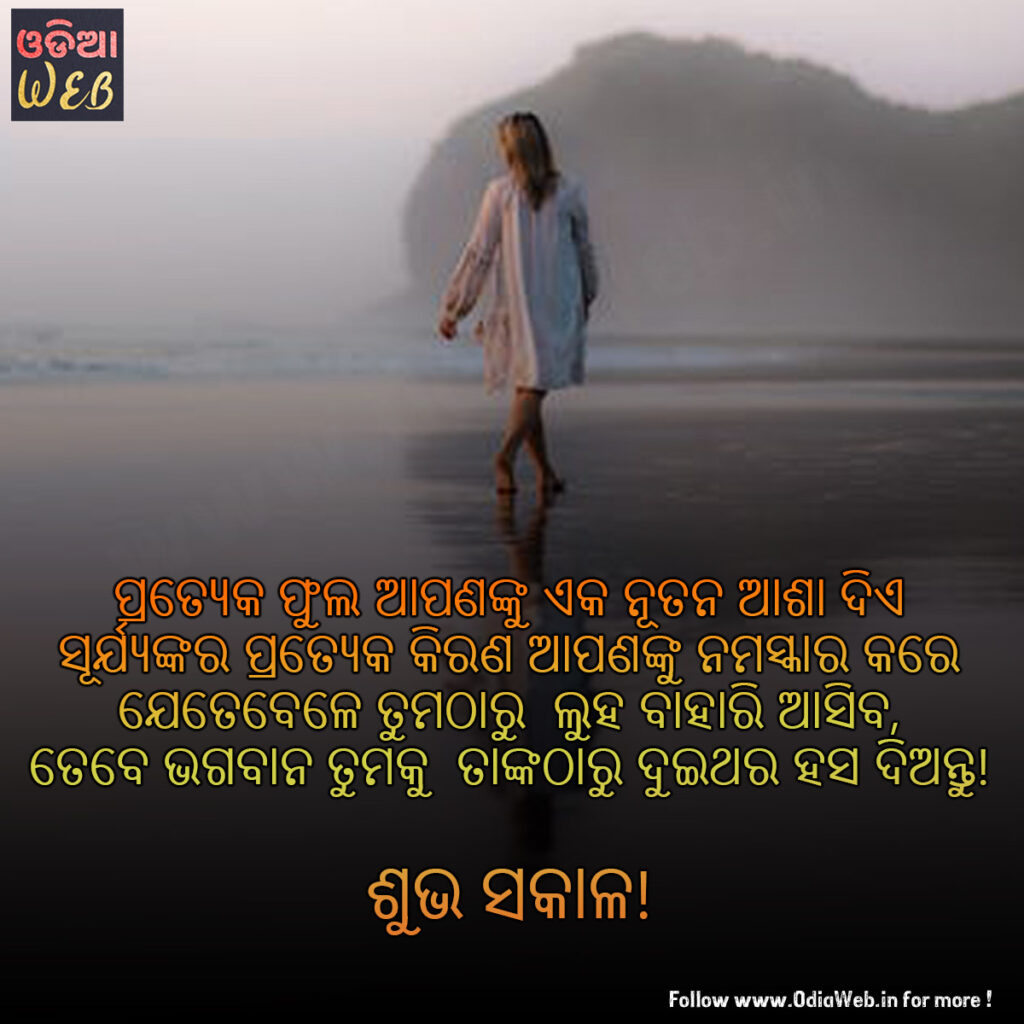 ପ୍ରତ୍ୟେକ ଫୁଲ ଆପଣଙ୍କୁ ଏକ ନୁତନ ଆଶା ଦିଏ
ସୂର୍ଯ୍ୟଙ୍କର ପ୍ରତ୍ୟେକ କିରଣ ଆପଣଙ୍କୁ ନମସ୍କାର କରେ
ଯେତେବେଳେ ତୁମଠାରୁ ଲୁହ ବାହାରି ଆସିବ
ତେବେ ଭଗବାନ୍ ତମକୁ ତାଙ୍କ ଠାରୁ ଦୁଇଥର ହସ ଦିଅନ୍ତୁ
ଶୁଭ ସକାଳ
pratyeka phula apananku eka nutana asha die
Surjyankara pratyeka kirana apananku namaskara kare
Jetebele tumatharu luha bahari asiba
Tebe bhagaban tamaku tankatharu duithara hasa diantu
Shubha Sakala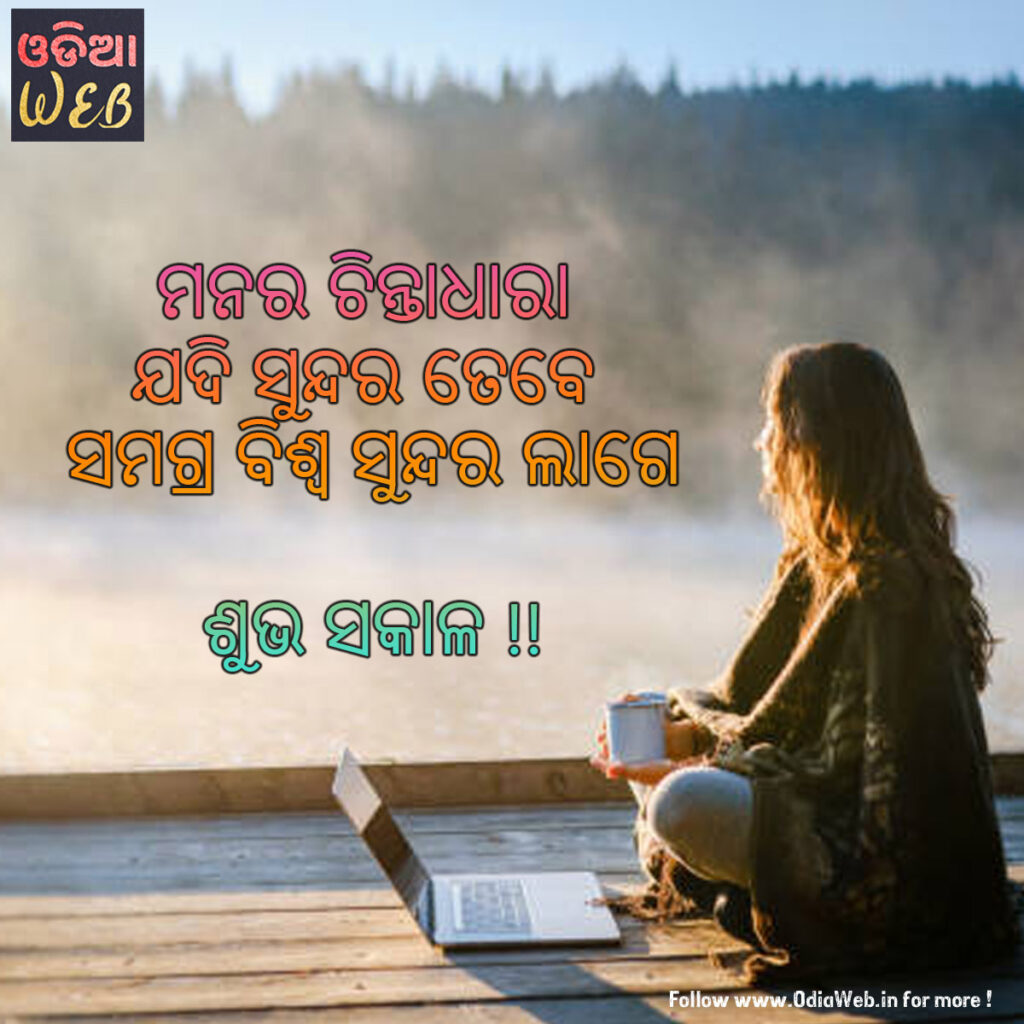 ମନର ଚିନ୍ତାଧାରା
ଯଦି ସୁନ୍ଦର ତେବେ
ସମଗ୍ର ବିଶ୍ୱ ସୁନ୍ଦର ଲାଗେ

ଶୁଭ ସକାଳ !!
Manara Cintadharab
Jadi sundara tebe
Samagra bishwa sundara lage
Shubha Sakala.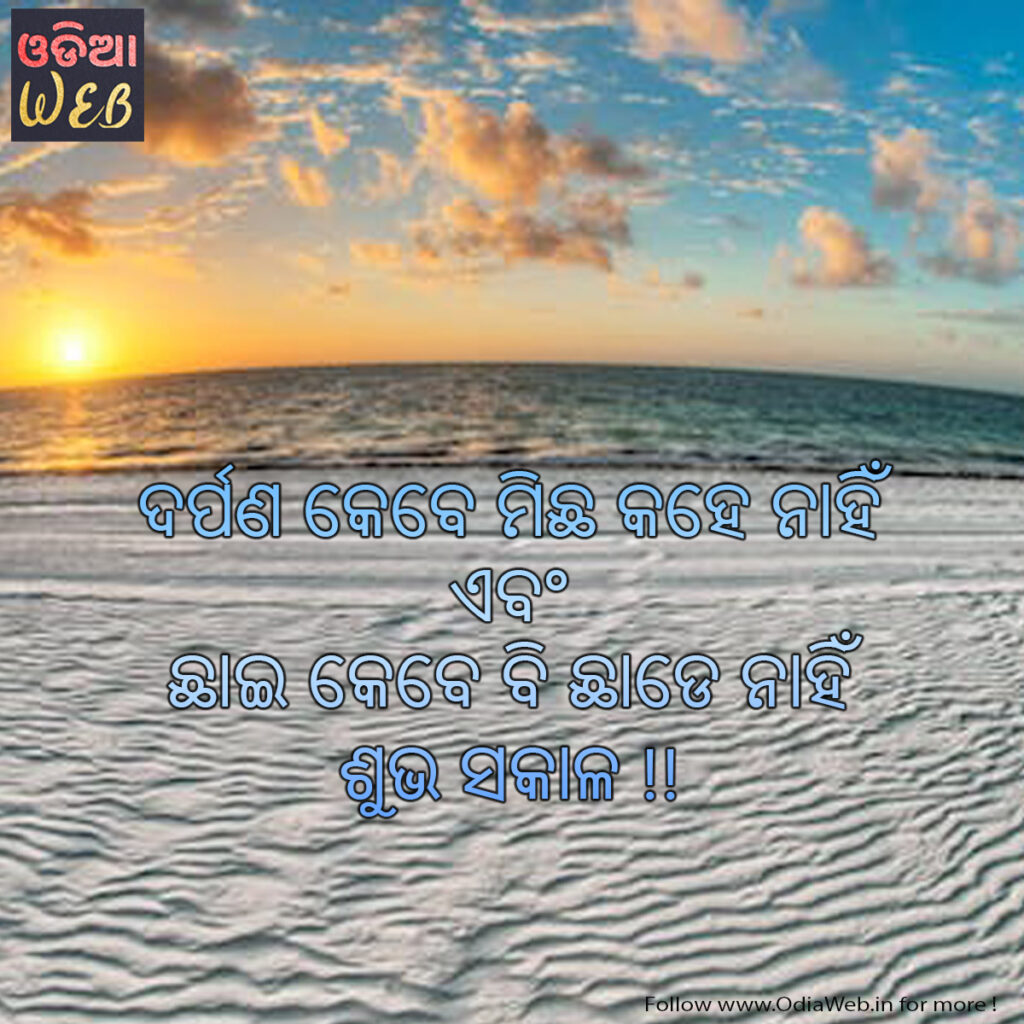 ଦର୍ପଣ କେବେ ମିଛ କହେ ନାହିଁ
ଏବଂ
ଛାଇ କେବେ ବି ଛାଡେ ନାହିଁ
ଶୁଭ ସକାଳ !!
Darpana kebe michha kahe nahni
Ebam
Chhai kebe bi chade nahni
Shubha Sakala.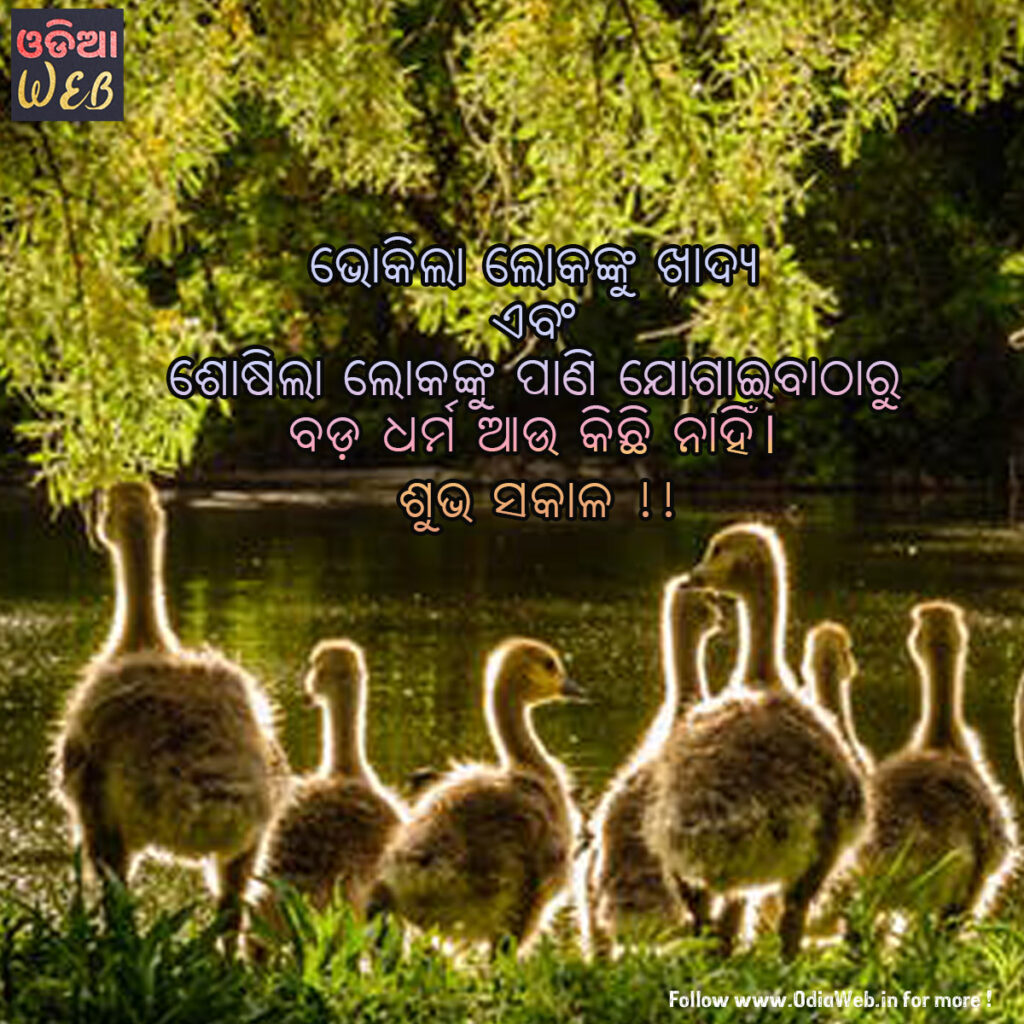 ଭୋକିଲା ଲୋକଙ୍କୁ ଖାଦ୍ୟ
ଏବଂ
ଶୋଷିଲା ଲୋକଙ୍କୁ ପାଣି ଯୋଗାଇବାଠାରୁ
ବଡ଼ ଧର୍ମ ଆଉ କିଛି ନାହିଁ।
ଶୁଭ ସକାଳ !!
Bhokila lokanku khadya
Ebam
Shoshila lokanku pani jogaibatharu
bada dharma au kichi nahni.
Shubha Sakala.
Comments
comments