Oriya
Sms
Collection
2015
Download Oriya sms collection 2015 and share with your friends. Visit this space for all latest oriya shayari and sms.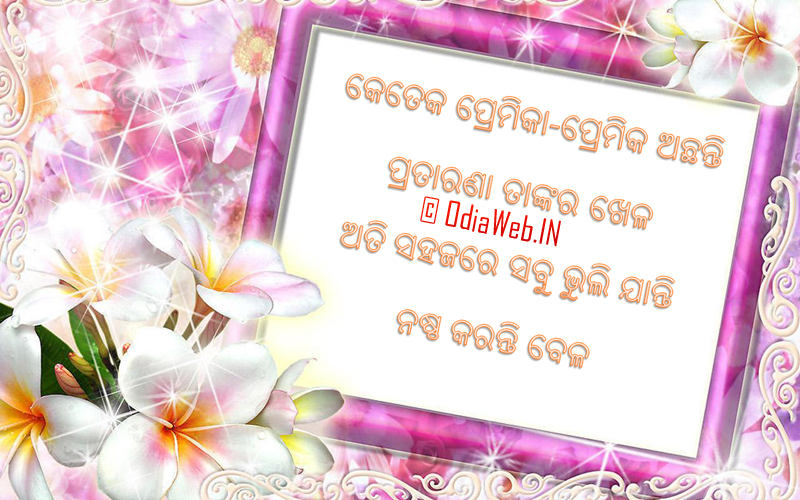 [tabs]
[tab title="Odia"]
କେତେକ ପ୍ରେମିକା-ପ୍ରେମିକ ଅଛନ୍ତି
ପ୍ରତାରଣା ତାଙ୍କର ଖେଳ
ଅତି ସହଜରେ ସବୁ ଭୁଲି ଯାନ୍ତି
ନଷ୍ଠ କରନ୍ତି ବେଳ
[/tab]
[tab title="English"]
Keteka Premika-Premika Achanti.
Pratarana Tanka Khela,
Ati Sahajare Sabu Bhuli Janti.
Nasta kiarantini Bela.
[/tab]
[/tabs]
Comments
comments