Chausathi Yogini Temple Ranipur Jharial Bolangir Odisha
Chausathi yogini Temple is located just off the NH45 in the countryside a little way outside and south of Bhubaneswar in India and easily visited by using an auto-rickshaw. In addition it is also easy to visit the Asoka Rock Edicts and the nearbye Shanti Stupa on the same trip – these are perhaps best done first of all. Then end up by going to the Chausathi Temple last since it's easy to spend a little time not only looking at this old temple but also having a wander along the river and enjoying some really nice countryside for an hour or two.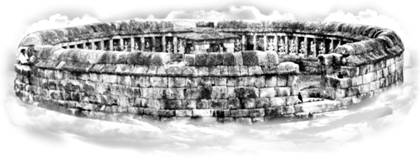 Visit our tourism site for more details.
Comments
comments