Top 10 Biggest Cities of Odisha
 The prolific tune of the state of Odisha always offers to the visitor's sight a view of pastoral idyll and communal village scene. But, far behind the pastoral view lies some extremely beautiful cities those offer a great glimpse of history, demographic and political picture with tourists hubs and educational institutes. The city life of Odisha is also based on brotherhood, neighborhood and bond of love in every prospects of life. Let's discuss about Top 10 biggest cities of Odisha.
#1. Bhubaneswar : The City of Temples
Bhubaneswar is one of the ancient city of Odisha. Bhubaneswar is the city of temples as the town includes many temples built from sandstone are dotted around BinduSagar Lake in the old city.
The 11th-century Lingaraja Temple is the oldest Shiva temple of Odisha built in Kalinga Architecture style. Other temples like the Rajarani temple,  Ram Mandir,  ISKON temple sing their own glories of uniqueness.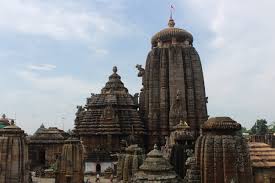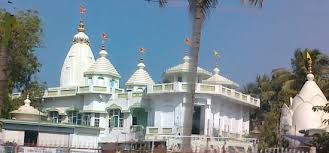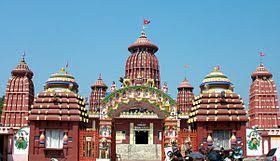 Bhubaneswar is the capital city of Odisha and serves as the major hub of economy and culture.
With prominent economical,  cultural, governmental and IT organizations, the capital city of Bhubaneswar is also nicknamed as Sports Capital of India, Temple City of India, IT Hub and Startup Hub of East India. Bhubaneswar, the capital city of Odisha is the center of employment.
The city being ranked 60 in terms of population, has some of the famous tourist places, like Khandagiri and UdayGiri caves, Dhauli Santi Stupa, N
andanKanan Zoological Park etc.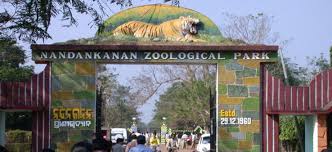 Bhubaneswar becomes the top most city in the list for comprising a number of premium hotels such as Swosti Premium, Hotel May Fair, the international hockey stadium, Kalinga stadium, Reserve Bank of India and some major institutions and hospitals like KIIT, AIMS and AMRI.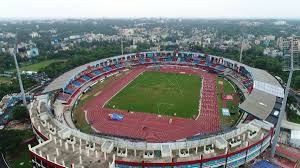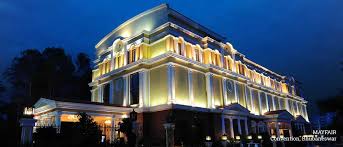 In accordance with Cuttack,  Bhubaneswar is called as Twin City. Each day, lakhs of people travel from different corners of the state to Bhubaneswar making it one of the crowded and busiest cities of Odisha.
Bhubaneswar also house a roach integral factory for railway coach manufacturing at Mancheswar. Bhubaneswar also serves as the headquarters of East-Coast railway division.
As per the 2011 report, the population of Bhubaneswar is around 8.38 lakhs and counting.
#2. Cuttack : The Silver City
Cuttack, the white city of Odisha lies in between two rivers, the Mahanadi and the Kathajodi. Cuttack is the most ancient city of the state being more than thousand years old. The city is best known for its history and observance of brotherhood among people.
The city of Cuttack offers a whole some view of Rivers, small and large streets and unique food stalls. Cuttack is widely famous for its tasty dish DahibaraAloodam.
Cuttack is also famous for Barabati fort, Maa Cuttack Chandi Temple, Cuttack High Court, SCB Medical, Ravenshaw University etc.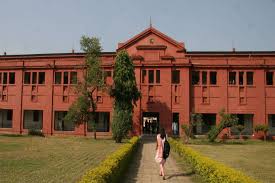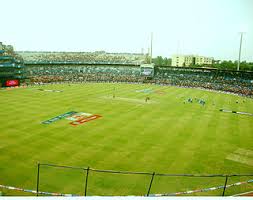 The heritage of Cuttack lies in its Silver filigree works. The city of brotherhood was formerly the capital of the state which was later shifted to Bhubaneswar.
Cuttack is also known as the Millennium City as well as the Silver City due to its history of 1000 years and famous silver filigree works. It is also considered as the judicial capital of Odisha as the Odisha High Court is located here.
It is also the commercial capital of Odisha which hosts a large number of trading and business houses in and around the city.
Cuttack is also famous for its Durga puja which is the most important festival of Odisha and West Bengal. Cuttack is also the birth place of Netaji Subhas Chandra Bose.
The population of Cuttack is 6.06 lakhs as per 2011 Census report.
#3. Rourkela : The Steel City
Rourkela is a planned city located in the northern part of Odisha.
The third largest city of Odisha, Rourkela is regarded as the steel city of Odisha due to extensive steel production plants operating in the city.
The city is surrounded by a range of hills and rivers. The largest steel plant of India (SAIL)  is there in Rourkela. A National Institute of Technology (NIT)  is also there in Rourkela.
After Bhubaneswar, Rourkela  bagged itself the tag of a smart city.
Some prominent attractive tourist spots to visit in Rourkela are Hanuman Vatika, National Institute of Technology, Rourkela, Rourkela Steel Plant, BhanjaBhawan and Entrance Highway to Rourkela Main City.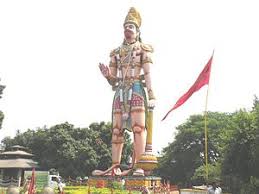 Population of Rourkela lies around 3.6 Lakhs.
#4. Puri : The Shri Khetra
Puri, a temple city and a Municipality area of Odisha is specially known for the Jagannath Temple and RathaYatra festival. The city is a district itself and is home to several ancient temples. Situated along the length of Bay of Bengal, Puri is a major tourist attraction due to Puri Temple, Konark Temple, Ramachandi Temple, Raghurajpur crafts village, Gundicha Temple, Sea beach and many more.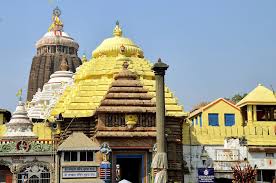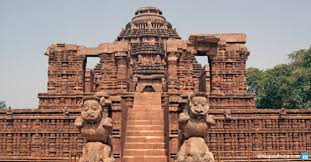 Puri has a special charm due to its religious practices and food habits. It is said that you can only visit Puri, when there is a call from Lord Jagannath (Kalia). Puri also serves delicious and heavenly cuisines like  Mahaprasad (Abadha called otherwise), PuriKhaja etc.
Lakhs of devotees enjoy the Car festival organized in Puri. It is one of the ancient and biggest Car festival in the world. To touch and pull the chariot's rope, people gather and create a huge crowd. It shows their extreme devotion and faith on Kalia (Lord Jagannath).
The population of Puri as per 2011 Census report is 2.01 lakhs.
#5. Sambalpur : Handloom City
Derived from the name of Presiding Goddess "MaaSamaleswari", Sambalpur is an ancient and prominent city of Western Odisha. This is one of the largest cities of the state.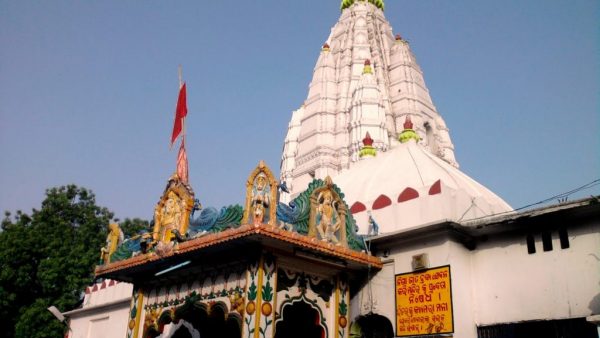 The city of Sambalpur is also regarded as the city of textile or from the British era it is known as Diamond city of India. It is often called as Handloom city as beautiful Sambalpur Sarees are crafted here in Sambalpur.
Sambalpur houses Mahanadi Coalfield Limited (MCL) and is one of the railway division from East Coast Railway zone.
Located along the Mahanadi river bank, it also houses the largest river dam of the world, the Hirakud dam. The University of Burla, or VirSurendra Sai University is also situated in the city. Other famous tourist attractions are :
Budharaja Temple, Gandhi Temple, Sitalsasthi Carnival, Samaleswari Temple etc.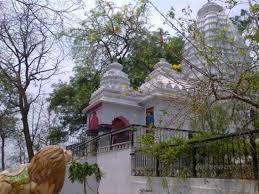 As per 2011 Census report, the population of Sambalpur is 3.36 lakhs.
#6. Brahmapur
Brahmapur or Berhampur is a city on the eastern coastline of Ganjam district of Odisha. It is closed to the Andhra Pradesh border and is an old city of the state.
Brahmapur is a prominent trading centre for Southern Odisha having its influence over eight districts.
The fourth largest city of Odisha,  Brahmapur is having a population of 0.38 million as per 2001 Census.
Berhampur  is famous for its widespread human resources in extremely important and decision making positions all over the globe.  The trading volume is also growing day by day.
This beautiful city is home to world's largest brackish water lagoon Chilika, Gopalpur sea beach and being a coastal city, Brahmapur also serves as a major fishing hub of the state.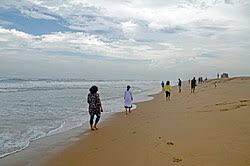 #7. Balasore : Missile City of India
Another coastal city of the state Balasore or Baleshawr, is a district itself. Balasore is best known for its sea beaches, history and Missile test centres. The Indian Ballistic Missile Defense Program's Integrated Test Range is located 18 km south of Balasore.
The best known beach of the city is Chandipur beach. It is the largest city of North Odisha. Balasore is also nick named as Sand City of India due to its long coastal areas, Granary of Odisha due to high crop production and storage facility.  It is also called the missile city of India as it serves a major depot for missile testing and firing center.
The current population of the district is 1.44 lakhs as per 2011 census.
#8. Bhadrak
Bhadrak District is an administrative District of Odisha. The District is named after the town of Bhadrak, which is the District headquarters.
This District posseses a rich heritage and history and according to legends, it also derives its name from the Goddess Bhadrakali, whose temple stands on the banks of the river Salandi.
Except the main city, most of the area is set up in communal villages where people usually cultivate lands for agriculture. Some people in the sea coast area (Dhamara, Chudamani of Basudevpur and Chandabali area of Chandabali Block) depend upon fishing for their livelihood.
Akhandalamani, Bhadrakali Temple are some famous temples and tourist spots to visit in Bhadrak.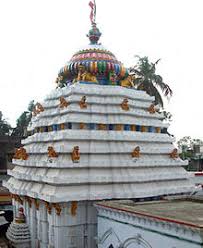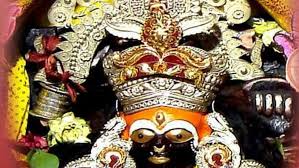 Population of the city as per 2011 Census is 1.07 lakhs.
#9. Baripada
Baripada is a town and a municipality in Mayurbhanj district in the state of Odisha. The city, located along the east bank of the Budhabalanga river, Baripada is the cultural centre of North Odisha and also hosts a large population of Santhals, Ho and other tribal.
It has emerged as an educational hub with the opening of numerous professional colleges and the North Orissa University in the recent times.
Baripada is famous for its unique tasty dish Mudhi Mansa.
The city is full of natural environment, lush green forests and mountain ranges.
Some major tourist are Khiching Temple, Bhimkund and Devakund waterfall, Similipal forest reserve etc.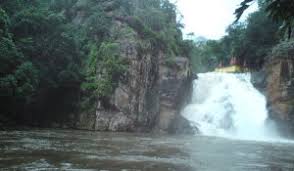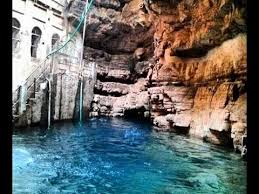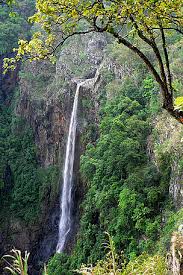 Population of Baripada as per 2011 Census is 1.17 lakhs.
#10. Balangir
Balangir District which is sometimes called as Bolangir District, is a district situated in the western region of Odisha.
The town of Balangir is the district headquarters. The composition of the land is predominantly rural.
Other important big and small towns in Balangir district are Titlagarh, Patnagarh, Kantabanji, Loisingha, Saintala, Belpada, Tushra, Agalpur, Deogaon, Chudapali, Biripali, Bhalumunda, Bangomunda, Sindhekela, Turekela.
Balangir is famous for its tribal people, a famous dish Chuala Bara.
Hari Shankar is the most beautiful, scenic and religious temple of the city where thousands of tourists gather every year.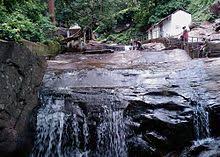 Population of Balangir district is 16.5 lakhs as per 2011 Census.
Comments
comments